Tillerson visits Moscow: A New "Yalta" during the Trump and Putin Administrations?
[yt_dropcap type="square" font="" size="14″ color="#000″ background="#fff" ] U [/yt_dropcap].S. Secretary of State Rex Tillerson arrived in the Russian capital Moscow on Wednesday, April 12 for talks with Russian Foreign Minister Sergei Lavrov. On the top of their agenda will be bilateral relations as well as the situation in Ukraine, Syria and the Middle East as well as North Korea. The two permanent UN Security Council members may, as counter-intuitive as it may seem for those who limit their analysis to propaganda, both benefit from a well-managed policy of tensions.
The U.S. administration of President Donald Trump had hoped Tillerson could arrive in Moscow with ammunition in the form of sanctions over Russia's alleged knowledge about the alleged use of chemical weapons by the Syrian Arab Army. However, an attempt by Tillerson, to reach consensus on sanctions,at the G7 meeting, failed. The G7 ministers' decision in Italy means that Tillerson will be shooting blanks if he threatens with any other than unilateral sanctions against Moscow.
Moreover, even UN experts stressed that there is a need to fully investigate the alleged chemical weapons use in Syria and warned against jumping to conclusions – which was precisely what the U.S. did when it launched 59 cruise missiles against a Syrian airport. Moscow has, on the other hand, and to the surprise of many, stressed that the U.S. – Russian security hotline for Syria is suspended, but that Russia on the other hand does not have a mandate to intercept U.S. cruise missiles should the U.S. decide to launch another attack.
The first eye to eye meeting between Tillerson and Lavrov will afford the possibility to "get a better feeling" for how bilateral relations can develop and could define the course of bilateral relations between the two permanent UN Security Council members during a time marked by fundamental reorganizations in the Middle East and other host-spots like eastern Europe and East Asia.
Tillerson and Lavrov have already met earlier on the sidelines of the foreign ministerial meeting of G20 in Germany's Bonn on February 16. They have also had two phone conversations devoted to the death of Russia's Ambassador to the United Nations Vitaly Churkin and the US missile strike on Syria's airbase in the Homs Governorate. The discussions usually last for several hours. So far it is uncertain how long the meeting will last and whether it will be followed by a joint press conference. It is also currently uncertain whether Tillerson also will be meeting Russian President Vladimir Putin's spokesman Dmitry Peskov.
A New Yalta under the Trump and Putin Administrations?
An objective assessment of the situation in the Middle East shows that Syria cannot be understood as an isolated theater of war. The U.S. is actively supporting the founding of an independent Kurdish State in northern Iraq. It is a policy that also aims at weakening Iran and Iran's role in Iraq, Syria and Lebanon.
Moreover, an independent Kurdish state in northern Iraq dominated by the Kurdistan Democratic Party (KDP), would serve as a stronger springboard for the Kurdistan Democratic Party – Iran (KDP-I) and strengthen its insurgents in northwestern Iraq.
It is unlikely that Moscow would or could oppose this development, but Moscow's counter-strategy is its support of "other Kurds" including the Goran (Change) movement in northern Iraq, its unofficial but very real support of the Kurdistan Workers' Party (PKK) in Turkey as well as its support of the Syrian PKK ally, the PYD and its military wings the YPG and YPJ.
Moscow's primary objective in Syria is not necessarily to "maintain Syria's territorial integrity at all cost" but to guarantee a stable government that enables Moscow to maintain a strategic presence near NATO member Turkey, and to maintain Russia's Mediterranean naval base in Tartus. The Dardanelles and the Bosporus are a vital component of Russian power projection. A Kurdish construct, eventually within the framework of a federalized Syria could probably be acceptable for Moscow.
The United States, for its part, could be content with a weakened Syria that no longer poses a direct threat to its primary regional ally, Israel; A Syria that no longer could challenge Israel's planned permanent annexation of the Syrian Golan Heights. It is noteworthy that there are considerable U.S. economic interests in the energy resources in the Golan.
Another geopolitical hotspot to be discussed is Ukraine and most importantly the rebelling Donbas Republics and Crimea. Russia claims Crimea legally declared independence from Ukraine and legally acceded into the Russian Federation. The U.S. maintains that Russia illegally annexed Crimea and violated Ukraine's right to territorial integrity. All posturing, positioning and propaganda set aside, the problem is that both are right and wrong.
In its 1973 Declaration of Principles that UN recognized that the right to self-determination and the right to territorial integrity have equal legal standing as long as the one isn't implemented to the exclusion of the other. That is, the U.S. and Russia, as permanent U.N. Security Council members, should have fulfilled their mandate and helped solve the issue politically, within the framework of international law.
The problem is that legal principles and Realpolitik are not always compatible – especially not when the geopolitical interests of superpowers and the five permanent UN Security Council (P5) members are involved.
In terms of Realpolitik Russia "had to" counter moves by a NATO-friendly Ukrainian government that could have threatened Russia's access to the Black Sea and by extension to the Mediterranean. Its hands were, so to speak, forced by the developments in Ukraine; Developments that had been prepared with the help of the United States. The USA, for its part, benefits from a "crisis in Ukraine" because such a crisis counteracts those forces in France, Germany, Italy, the Czech Republic, Austria, and other European countries, that would advocate for closer Eurasian relations.
Likewise, Moscow perceives the rebelling Donbas Republics in eastern Ukraine not merely as culturally Russian, but as a buffer zone while the U.S. would benefit from protracted tensions in that region for the above mentioned reasons. There is, in other words, plenty of common ground as long as the two sides agree to "carve out new spheres of interest" while maintaining an "at least official" posture as adversaries.
There is, despite all posturing and propaganda, also the potential for common ground with regard to the Democratic People's Republic of Korea (DPRK) a.k.a. North Korea. Donald Trump has, among others, been able to win the presidential elections because his position that the U.S. should have a military second to non; Posturing with regard to veterans secured that many military leaders, veterans, and most importantly, members of the military industrial complex would endorse his presidency.
A policy of increased tensions with North Korea guarantees the sustained support of the military industrial complex and the military. A policy of tensions will also contribute to silencing the voices of those in South Korea and Japan who would like to see a rapprochement instead of confrontation. Russia, for its part, may posture and position itself in opposition to such "imperialism", but it also reaps very real benefits from this U.S. Policy.
Japan will be more likely to agree to Russia's de-facto annexation of Japan's northern territories (designated as South Kuril Islands by Russia) in exchange for Moscow "letting Tokyo in on lucrative development projects". With Japan not being particularly interested in a full-scale war at its doorstep, it is more likely to try to appease both the U.S. and Russia.
Moreover, Moscow perceives a more isolated North Korea as a means to counterbalance China's influence in the region. Beijing, being likely to use the United States as scapegoat, appears to be more than willing to go along with sanctions. Moscow will, halfheartedly go along as long as it eyes an opportunity to assert Moscow's influence over Pyongyang while weakening China's dominant role in the Pacific.
Moscow would also benefit from increased U.S. – Chinese tensions over territorial disputes in the South China Sea – everything that challenges Beijing's dominant role in the Pacific goes as long as it does not pose a direct threat to Russia's national security and helps cement its new sphere of interest at the cost of Beijing.
With regard to U.S. – Russian relations in the coming decade there is, in other words, as much ground for bellicose posturing and positioning as there is common ground; That is, as long as this policy of tensions benefits both Washington and Moscow.
CH/L – nsnbc 12.04.2017
Russia's role in the revival of the Iran Nuclear deal
Iran in recent weeks has stated on more than one occasion, that is willing to return to the negotiation table for talks pertaining to the JCPOA (Joint Comprehensive Plan of Action)/Iran Nuclear deal (the Vienna negotiations which began in April 2021 have been on hold since June 2021). The US has on more than one occasion expressed the view, that Iran needs to show greater urgency with regard to getting back to talks on the Iran Nuclear deal . The US Secretary of State, Anthony Blinken while addressing the press, on October 13, 2021, before his meeting with Foreign Ministers of UAE and Israel:
'We continue to believe that diplomacy is the most effective way to do that, but it takes two to engage in diplomacy, and we have not – we have not seen from Iran a willingness to do that at this point.'
In August 2021, US President Biden in a meeting with the Israeli PM, Naftali Bennett had said that Washington was willing to explore other options, if diplomacy with Iran did not work (this was in stark contrast to his stance vis-à-vis Iran in his initial days in office).
Russia's role
It would be important to point out, that Russia has been playing a key role in getting Iran back to the negotiating table, while also urging the US to remove some of the sanctions it has imposed on Iran. During the visit of Iranian Foreign Minister Hossein Amir-Abdollahian to Moscow earlier this month, a number of issues pertaining to the Iran-Russia relationship were discussed during the meeting between Abdollahian and Russian Foreign Minister Sergey Lavrov, the Iran Nuclear deal however was high on the agenda. Here it would be pertinent to point out, that Iran is seeking to sign a strategic agreement with Russia along the lines of what it had signed with China, and Russia would thus have significant leverage vis-à-vis Tehran. While commenting on the same, Iranian Foreign Ministry spokesperson, Saeed Khatibzadeh said:
'The initial arrangements of this document, entitled the Global Agreement for Cooperation between Iran and Russia, have been concluded,'
Iran and Russia have also been working jointly in Syria to keep Syrian President Bashar Al Assad in power.
Israeli PM's visit to Russia
During Israeli PM Naftali Bennett's recent visit to Moscow, on October 22, 2021 while a number of bilateral issues were discussed during his meeting with Russian President Vladimir Putin, the Iran issue was also discussed. While Putin is supposed to have put forward the Russian stance which favours a diplomatic solution for dealing with the issue of nuclear enrichment by Iran, while Israel expressed its concerns with regard to Iran's nuclear program.
Conclusion
While Gulf Cooperation Council (GCC countries), such as Saudi Arabia and UAE, which were opposed to revival of the Iran Nuclear deal have toned down their opposition to the deal, since they themselves are working to improve ties with Iran, Israel has been fervent in its opposition to the revival of the deal, and the Biden Administration of late has also begun to adopt a more aggressive stance (not very different from that of the Trump Administration) and seems to be unwilling to make any significant concessions in order to revive JCPOA .
It remains to be seen, if Russia's relationship with Israel can play any role in softening the latter's opposition to the Iran Nuclear deal. Apart from this, Moscow whose ties with Iran have strengthened will also play an important role in getting Tehran back to the negotiating table on the Iran nuclear deal, and could also convince Iran to avoid a maximalist approach towards the Iran nuclear deal. In recent months, Moscow's strategic importance has risen not on account of its proximity to Beijing, but because it's stance on the situation in Afghanistan and Iran has been pragmatic, and Moscow has not kowtowed to Beijing in spite of the fact that its ties with Washington ties are far from cordial. Moscow is also one of the few countries which has been able to maintain good ties with both Israel and Iran.
It remains to be seen, if Russia's intervention on key global issues especially the Iran Nuclear deal can achieve any tangible results. A lot will also depend upon whether the Biden Administration, which has drawn flak for its handling of Afghanistan, is willing to think out of the box and exhibit risk appetite. It is also important that Washington-Moscow ties remain manageable if not perfect, and that both countries realize the importance of working closely on important global issues.
Russia, Turkey and the new geopolitical reality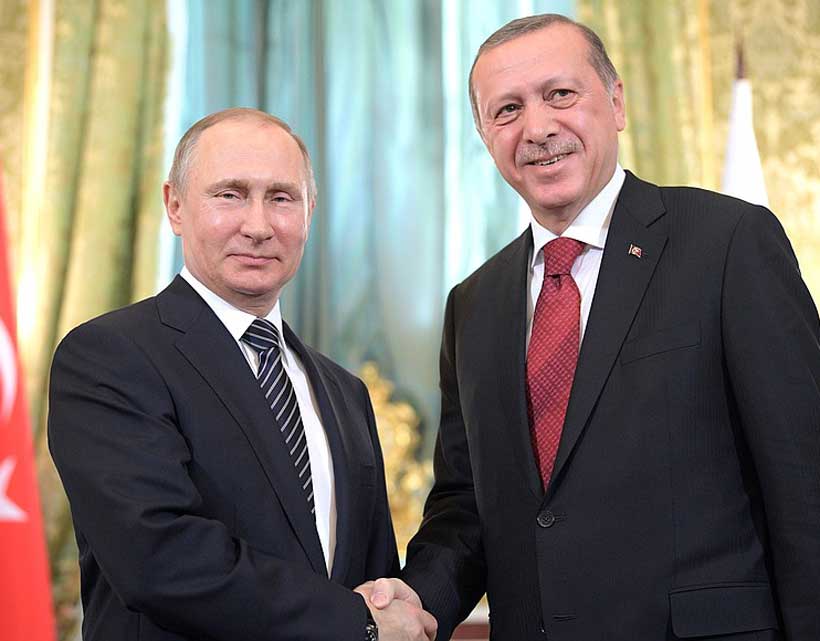 The recent Russia – Turkey summit in Sochi, even though yielding no tangible outcomes (as became clear well before it, the summit would not result in the signing of any agreements), has evoked a lot of speculation – ranging from assumptions of the "failure" of talks to fairly optimistic forecasts for the future of bilateral relations.
What can be seen as a clear result of the meeting is that the two sides acknowledged readiness for further dialogue. A dialogue is vital also in view of the fact that western countries have been curtailing their military and political presence in the region, which has thus led to the formation of a terrorist state in Afghanistan.
According to Sergei Lavrov, terrorist threat persists and has even been intensifying in Idlib: «Terrorist groups operating from beyond the Idlib de-escalation zone continue to attack the positions of the Syrian army, what's more, they have been trying to act against the Russian contingent», – the Russian foreign minister told a news conference following talks with his Egyptian counterpart, after the summit in Sochi. A solution to the problem lies, he said, in "complete implementation of the agreements signed by Presidents Putin and Erdogan to the effect that terrorists, first of all, from Hayat Tahrir al-Sham, should be isolated regardless of whatever new slogans they might come up with and for the purpose of quelling all these terrorist groups".
As a final agreement on de-escalation in Idlib is expected to be reached, sources report a build-up of Syrian army forces along the Syrian side of the demarcation line, on the one hand, and a concentration of Turkish military groups, on the other (whereas after talks in Sochi the Turkish military started to retreat to the north – A.I.) Opposition representatives have been making aggressive statements again, even though in Sochi, Dmitry Peskov said, the two sides reiterated their "commitment to earlier agreements, underscored the need to implement these agreements by clearing Idlib of terrorist groups which were still there and which could pose a threat and launch a fierce attack against the Syrian army".
Turkey keeps accusing Russia of breaching a ceasefire agreement for the northwest of Syria of March 5, 2020, while Russia maintains that Turkey is not acting on its commitments and that it is unable (or unwilling? – A.I.) to separate terrorists from armed opposition. For these mutual accusations the two presidents use politically correct statements, while their discontent over the situation is articulated by foreign ministers, press secretaries and MPs.
In brief, Moscow's position is as follows: Bashar Assad is a legally elected head of the Syrian Arab Republic, the territorial integrity of which is beyond doubt. A compromise with Damascus calls for similar steps from the opponents, whereas confrontation in Idlib and in other hot spots across Syria should be the responsibility of countries whose troops are deployed there without the approval of the UN or without invitation from official Damascus. These countries are known – the United States and Turkey.
While Moscow and Ankara are often at odds over the Sunni opposition, their attitudes to Kurdish nationalists are less of a clash. Moscow sees them as "mere" separatists who "have not been lost" for Damascus, while Ankara describes them as terrorists that should be eliminated or neutralized by a buffer zone which Turkey has been building and strengthening for several years.
Some experts and politicians believe that this will last forever. In 1920, the already not quite Ottoman but not yet Turkish Parliament adopted the so-called National Vow, which specified that New Turkey would include Syrian and Iraqi territories, which currently border Turkey. Even though the move failed, the National Vow is still, if only unofficially, seen as a founding ideological document of the Turkish Republic, the implementation of which cements the authority of Recep Tayyip Erdogan.
Moreover, areas occupied by the Turkish army (which make up more than 10% of the Syrian territory) are used for accommodating Syrian refugees, of which there are over three and a half million in Turkey proper. Turks' growing discontent over the presence of such "guests" is adding to social instability. A new influx could trigger a public outcry in the run-up to parliamentary elections scheduled for 2023.
In all likelihood, Ankara believes that any serious concessions in Idlib will entail the collapse of the entire "buffer zone" project and will invalidate three military operations and the multimillion investments. In addition, it will bring back "the Kurdish issue", destroy the image of Turkey as a trustworthy ally, and will inflict irreparable damage on the reputation of the incumbent authorities.
Nevertheless, Cumhuriyet observer Mehmet Ali Guller argues that Erdogan suggested readiness to make concessions when he said: «We agree that the time has come to secure a final and lasting solution to the Syrian issue. We announced that we are open for any realistic and fair steps in this direction».
From our point of view, there is nothing about "concessions" in what Erdogan says but what is clear is that he is, if only unwillingly, beginning to accept The Syrian reality. After years of demanding the removal of Bashar Assad, the Turkish leadership no longer issues statements to this effect, though it refuses to acknowledge the legitimacy of the incumbent regime (contacts at intelligence agency level do not count), promising to withdraw troops only after the establishment of "democratic rule" in Syria. But democracy as seen through the Middle East realities is something vague and unclear.
Furthermore, Erdogan is forced to "re-evaluate values" by a growing tension in relations with western allies. The Turkish president, after years of speaking strongly in favor of American presence in Syria, is now calling for the withdrawal of the American contingent from the country.
A consolidated position of Ankara's western partners on Russia-Turkey relations was formulated by Die Zeit: during talks with the Russian leader in Sochi Erdogan played the role of a "requestor", since he "missed a decisive factor – the West", which he needs as "a critically important partner, which makes it possible for Ankara not to bow to Russia". Turkey's Foreign Minister Mevlut Cavusoglu did not agree to that: «We are a NATO member, on the one hand, but on the other hand, our relations with Russia are progressing…..Why should we make a choice [between them]?».
«It's no secret that Ankara's and Moscow's interests in the region do not coincide…..[but] The positive responses of the two countries' leaders on the results of talks in Sochi suggest that Moscow and Ankara are prepared to remove all misunderstandings by dialogue», – Ilyas Kemaloglu, political analyst with Marmara University, says. Haberturk Media Holding observer Cetiner Cetin argues that American troops' "flight" from Afghanistan and their gradual departure from other regions is creating a new geopolitical reality, which means that "Turkey might continue to distance itself from NATO in order to find itself among top players within the Shanghai Cooperation Organization".
While economic ties between Russia and Turkey are mostly problem-free, the political relations are often an issue. However, every time they meet, Putin and Erdogan manage not only to "quell" conflict, but to make a way for cooperation. The reason is that the two countries, despite their tactical differences, share the strategic goals: diktat of the West is unacceptable, the leading role in the East should belong to regional powers. As long as we share these goals, a Russia-Turkey alliance will be beneficial for both parties.
From our partner International Affairs
The 30th Anniversary of the Renewal of Diplomatic Relations Between Russia and Israel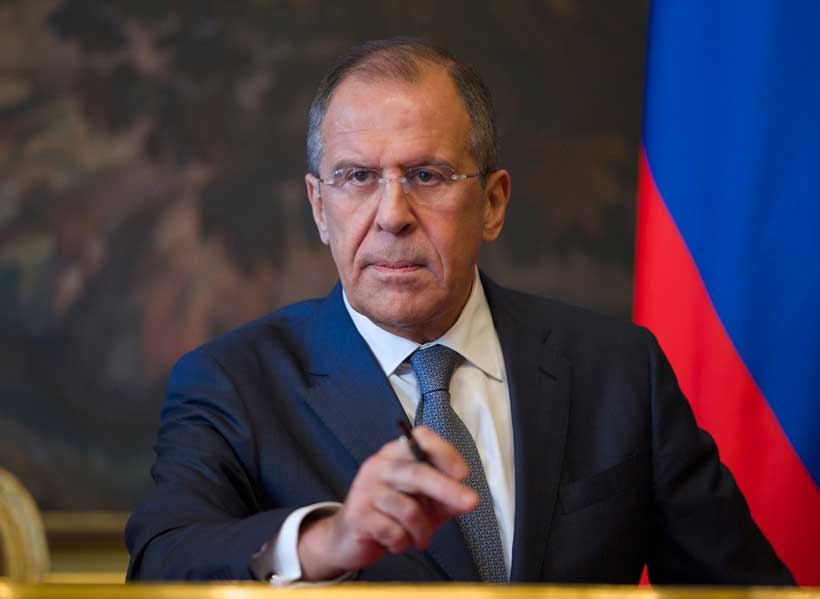 Minister of Foreign Affairs of the Russian Federation Sergey V. Lavrov's article for the Israeli Newspaper "Yedioth Ahronoth" dedicated to the 30th Anniversary of the Renewal of Diplomatic Relations Between Russia and Israel, October 15, 2021.
On October 18, Russia and Israel celebrate the 30th anniversary of the renewal of full-fledged diplomatic relations – the beginning of a new era of common history.
Turning to the pages of the past, let me recall that the USSR was the first country to recognize de jure the State of Israel back in May 1948. Of course, there were ups and downs in the chronicle of our relationship. Today, it could be assessed with confidence that Russian-Israeli mutually beneficial cooperation has stood the test of time and continues to actively develop in all directions.
Its foundation is formed by an intensive political dialogue, foremost – at the highest level. Inter-parliamentary contacts are progressing, bolstered by Friendship Groups established in the legislative bodies of our countries. Inter-ministerial communications are carried out on a regular basis.
Over the past decades, a solid experience of diversified cooperation has been accumulated in such spheres as economics, science and technology, healthcare and education. More than twenty acting intergovernmental agreements reflect the richness of the bilateral agenda.
Our mutual practical cooperation has significant potential. A number of joint projects are being successfully implemented. Many initiatives have received the support of the President of the Russian Federation and the Prime Minister of the State of Israel. The interest of Israeli business circles in entering the Russian market continues to grow. Despite the consequences of the coronavirus pandemic, by the end of 2020 trade between Russia and Israel decreased by only 3.9%, and in January-July this year it increased by 51.8% over the previous year's period. The key coordinating mission in these common efforts is fulfilled by the Joint Russian-Israeli Commission for Trade and Economic Cooperation, founded in 1994. We are interested in the early resumption of its work in full.
A special role in strengthening the unifying baselines of our relations as well as ensuring their stability and continuity belongs to humanitarian contacts. We appreciate the high level of mutual understanding between the peoples of Russia and Israel, connected by a common historical memory and convergence of cultures. It is encouraging that this thread, which has no geographic boundaries, is only getting stronger in course of time.
There are millions of Russian-speaking compatriots living in Israel, including descendants both from the former Republics of the USSR and from the Russian Federation. Veterans of the Great Patriotic War, survivors of the siege, former prisoners of concentration camps are among them. The fate of these people is of major interest to us.
Most vigorous rejection of the attempts of historical revisionism, combatting the distortion of the genesis, course and generally recognized international legal outcomes of the World War II have always united Russia and Israel. We will continue to coordinate our efforts, and specifically at the UN, to counter this shameful phenomenon.
While in some countries of Central and Eastern Europe Nazi henchmen are being brought to the level of national heroes and neo-Nazi tendencies are being revived, the memory of the decisive contribution of the heroic soldiers of the Red Army to the Victory over Nazism, the saving of Jews and other peoples from extermination, the liberation of the world from the horrors of the Holocaust is sacred in Israel. We see how Israeli colleagues – at the state and public levels – encourage the activities of the veterans and compatriots movements, conduct active work to educate the younger generation.
It is difficult to overestimate the significance of the law on Celebrating the Victory Day over Nazi Germany on May 9, approved by the Israeli parliament in 2017. It is particularly telling that on the 76th anniversary of the Great Victory, celebrated this year, festive events and commemorative parades along with the Immortal Regiment march were held in more than 45 Israeli cities. Thousands of Israelis of all ages as well as officials participated. This scale speaks for itself.
Cooperation in the field of education and science – whether through student and academic exchanges or joint scientific research continues to move forward. Every year, students from Israel get an opportunity to receive higher education in Russian universities. All of them are sincerely welcome there.
We hope that it will be possible to restore mutual tourist flows as soon as the sanitary and epidemiological situation improves. Russia is traditionally one of the top three countries in terms of the number of visitors to Israel.
The Russian-Israeli dialogue is vigorously advancing through the foreign ministries. It is obvious that without constructive interaction of diplomats it is impossible to solve a number of international and regional problems that are of paramount importance both for ensuring the prosperous future of the peoples of Russia and Israel just as for strengthening international and regional security and stability. From this perspective, diversified contacts between the Security Councils and the defense ministries of our countries have also proven themselves well. On a regular basis it allows us to compare approaches and take into account each other's legitimate interests.
Russia is pursuing an independent multi-vector foreign policy, contemplating pragmatism, the search for compromises and the observance of balances of interests. Creation of the most favorable external conditions for our internal socio-economic development remains its backbone. We have no ideological likes and dislikes, or any taboos in relations with our foreign partners, therefore we can play an active role in the international arena and specifically through mediation in the settlement of conflicts.
We are interested in continuing consultations with our Israeli partners on security and stability issues in the Middle East. We always draw attention to the fact that comprehensive solutions to the problems of the region must necessarily take into account the security interests of Israel. This is a matter of principle.
At the same time, we are convinced that there is no alternative to the two-state solution of the Israeli-Palestinian conflict on a generally recognized international legal basis. We strongly support direct negotiations between Israelis and Palestinians. A comprehensive solution to all issues of the final status is possible only through it. We are ready to work with Israeli colleagues, including multilateral formats, primarily in the context of the renewal of work of the Middle East Quartet of international mediators in close cooperation with representatives of the Arab League.
I am convinced: it is in the common interest to maintain the momentum. Ahead of us are new milestones and additional opportunities not only to continue, but also to enrich the positive experience of multifaceted cooperation for the benefit of our states and peoples, in the interests of peace and stability.
Source: Minister of Foreign Affairs