Has Technology Stripped Our Banks of Human Values?
While maintaining ethical standards in every profession is fundamental to its efficient functioning and ultimate success, I am writing this commentary with a deep sense of anguish and pain. Although developing on modern lines and infrastructure in terms of machinery and technology is imperative, however I regret to maintain that we have not achieved optimum levels of success and customer satisfaction still in our country.
While use of new machinery and technology is not bad but the fading human face and highly personalized treatment of customers as its consequence, is the real worry. Somewhere along the line, we are missing the very vital human element, that too very brutally. Banking staff throughout the country needs to be sensitized enough to deal with illiterates, semi-literates and especially women and elderly, to sustain a judicious balance of the human face of banking as a business and socio-economic institution in a country that is still struggling with poverty, illiteracy, ignorance, helplessness, lack of technological know-how, lack of access to internet, etc. Though I understand that the somewhat harried banking staff may have multiple issues like heavy workload (that got further added due to demonetization) lack of sufficient staff to cope with in addition to discharging their daily duties in an efficient and speedy manner, and that these factors may contribute to the constantly irritated behavior they display on a somewhat routine basis but for how long can they expect customers to keep taking it, is a matter of conjecture and concern! Also getting modernized does not mean just meaning business and a formal communication with every customer irrespective of his/her age, background, context, etc. As a customer, many a times, I have felt embarrassment because of the banking staff who hardly have the time to listen to you or your queries reflecting their lack of professionalism and human sensitivity. I have also witnessed enough incidents where even the elderly and women are not spare such brusque handling, are mistreated and their queries avoided. It remains a fact that whenever I went to our country's prestigious bank- the State Bank of India, I felt deeply sad by the kind of irritated behavior of the employees there (even before the demonetization move).
Recently I went to a bank for a passbook update. The official pasted the bar code on it and I went to update the same. The machine though couldn't update all my entries in full due to some fault which made me return to the same official. Very reluctantly and after much pleading, he updated it on his system and while I was there, one elderly lady came for the similar updating of her passbook. The official reacted rudely and said, "When the bar code is already pasted, why are you here still bothering me?" The elderly lady's gaze was a picture of affronted dignity and she left helplessly, not knowing what to think and with the confusion clearly mirrored on her face! I was shocked at this incident and asked the official very respectfully, "how can she update when she does not know anything about the uses of the new machine?" I further asked, "is there anybody that can help her or guide her or does your bank have any guidelines for such people who don't know how to deposit cheques, cash or update their passbooks through machines and need to be assisted?" With a frown, he stared at me and replied that 'she should request the security guard outside." I was dumbfounded by such a bizarre reply.
In yet another recent incident I went to a branch of State Bank of India for a Demand Draft that I was in urgent need of for an application of employment in a university. The bank official out rightly rejected my request citing that we are a big bank and do not issue DD of just Rs.300/- that I was asked for by the employer institution. Not only this, the official added that he can make the DD for me only if I had a cheque ready for the same amount and for that I needed to be the account and cheque-book holder of the same bank. I was shocked and dismayed to the core to see such a system which has no place for a student or for a customer who is not their account holder. The big banking leaders of India have to think about it and make banking inclusive in a country where exclusion still prevails and people feel discriminated and humiliated by such unfriendly policies. That day I wanted to write a letter to PM and RBI governor and ask that just Jan Dhan is not sufficient in our country, banking system as a whole needs to be streamlined.
I think that society has dichotomous views about banking, based on their personal experiences, expectations and the medley of problems that they have encountered at various levels and in different situations, in their dealing with several bank personnel. The level of society you belong to, your literacy and levels of technological familiarity are a significant factor in determining how much of challenge or pleasure the entire banking process is bound to be. For those more savvy with bank procedures and their intricacies and adept at coping with routine procedures and quickly assimilating slightly more complex and complicated procedures and processes of banking, banking is a pleasure and a swift means to realizing your aims and goals in achieving the necessary target. However for those who hail from the rural areas, are illiterate and uneducated in terms of even basic banking formalities, even routine bank transactions can assume the monumental proportions of your worst nightmare and prove to be a stumbling block in moving forwards.
Banks have a varied approach as regards dealing with the demands and banking needs of society. It is, I think, largely influenced by the personality factor and your individual sense of humaneness and readiness to help another human being, with patience and perseverance, without losing your innate ability to relate with that person on a humane level and a potential customer. They are definitely over-burdened and short-staffed many times and frustrated by the unimaginative policies and decisions of the higher level banking authorities, who do not release the requisite number of suitably qualified personnel to assist customers and thus attend to their problems in a kind and courteous manner. Sometimes, though, the banking officials tend to be somewhat high-handed in their basic approach towards clients and this is what needs to be guarded against in the long run, as it tends to create arguments, irritation and bad feeling.
The old ideas of banking do matter to some extent but it is impossible in this highly techno-savvy age, when both man and machine are so much more equitably equipped to deal efficiently and speedily with situations where earlier they would have plodded through procedures in a painstaking manner, plodding along slowly and explaining the matter to the customer at every step, thereby sacrificing efficiency palpably, to maintain the same level of the human touch as before. There has to be an understanding of this very vital factor and the changing equation of banker versus client, by both sides so that both sides can make a concerted effort to acquire more knowledge of the other's domain and coalesce at a harmonious level. Only then will meaningful banking come of age and the erstwhile faith of the community be restored in the banking personnel, not only as the facilitators of their financial needs and dispensations, but also as the true caretakers of their essential needs and interests.
On self operating/knowing the bank Apps and mechanized procedures, we must realize that even literate people in this country do not necessarily know all banking procedures, not to talk of elderly people and many others and therefore the bank authorities have to take into consideration a much broader need-based approach and the much needed human face of banking that is fast vanishing. There must be strong assistance guidelines especially for those who don't know how to use these new machines like cash deposit machine, self pass-book updating, etc. Also to adopt a line of behavior that is both professional and humane with the customers, banks need ample sensitization, gender sensitization and greater sensitization towards the elderly and all those who don't know the use of new machines and, therefore, are more prone to needing help. There must be distinct and clearly defined guidelines in this respect and branch help committees must be set up in every big and small bank in the country. After all banks are there because of the customers whether illiterate or literate. If such an indifference and lack of ethical banking persists unabated and unchallenged it may tantamount to yet another form of structural violence that is still the hallmark of many of our public institutions.
On asking how society today perceives banking, my feminist friend Aparna Dixit said, "As a part of society I would say that we are totally connected with banks in our day to day life that is much in a technology led phase. We can do most of the things on phone, laptop or e-banking kiosk today. Apart from this there are bank executives who are supposed to assist a client for their queries and problems and they shouldn't forget it that they are behind the counter for their customers .One more thing is that to respect every human being is a humanity and after all they are a service provider so they shouldn't neglect any customer. Though they have their work deadlines but that should be internally managed from their end".
While asking how banks perceive the society, well known Banking Executive and a friend Ankita replies from a banking perspective. She says, "From a bank perspective and as a service provider the motive is business. Therefore, banks give more attention to the elite class customers that they feel are more relevant to them. There are lots of enhanced facilities and services for customers and nowadays, most people are doing banking so logically it is true that their work pressure is increasing but customers shouldn't be affected by this. However I would say an ethical banking is a two way process and therefore both the bank staff and the customers should display utmost professionalism and humanity. How many times we entered in a bank and wished the staff with a good morning or hi or hello? We as customers are also in hurry and sometimes neglect the human from the other side."She further adds, "As per my observation, there is a difference to attend or serve a customer in Government and Private Banks. I've been visiting both the public and Private banks and I find the difference that private banks are more public friendly so I think the government bank staff should be educated and trained in the same manner as private banks orient their staff and this can change the current scenario of government banks while dealing with the people especially those who are not acquainted with modern technology."
In my opinion, in banking, every new idea has originated from the older one and all these are just to serve people more and more and not to trouble them. Banking is upgrading or advancing day by day just to serve the customers efficiently which could not be possible with older ideas or patterns. But while we change the pattern, we have to be friendly towards those who are not so tech-savvy. We can see and feel the revolution in banking sector only taking the innocent masses along be that the recent demonetizing decision, Jan Dhan or maintaining high ethical standards.
Bangladesh-Myanmar Economic Ties: Addressing the Next Generation Challenges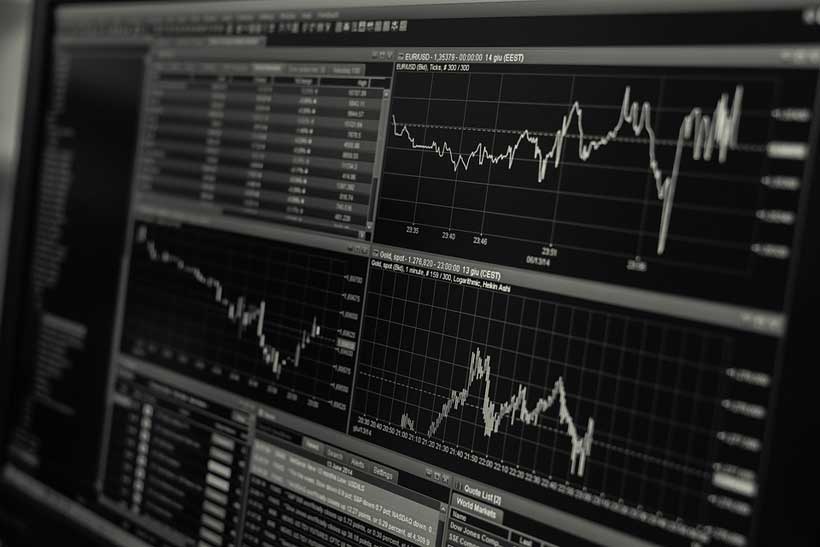 Bangladesh-Myanmar relations have developed through phases of cooperation and conflict. Conflict in this case is not meant in the sense of confrontation, but only in the sense of conflict of interests and resultant diplomatic face-offs. Myanmar is the only other neighbor that Bangladesh has on its border besides India. It is the potential gateway for an alternative land route opening towards China and South-East Asia other than the sea. Historically, these two countries have geographic and cultural linkages. These two bordering countries, located in separate geopolitical regions, have huge possibilities in developing their bilateral economic relations. At the initial phase of their statehood, both countries undertook numerous constructive initiatives to improve their relations. Nevertheless, different bilateral disputes and challenges troubled entire range of cooperation. Subsequent to these challenges, Bangladesh and Myanmar have started negotiation process on key dubious issues. The economic rationales over political tensions in Bangladesh-Myanmar relations prevail with new prospects and opportunities.
Bangladesh-Myanmar relations officially began from 13 January 1972, the date on which Myanmar, as the sixth state, recognized Bangladesh as a sovereign nation. They signed several agreements on trade and business such as general trade agreement in 1973. The two countries later initiated formal trade relations on 05 September 1995. To increase demand for Bangladeshi products in Myanmar, Bangladesh opened trade exhibitions from 1995 to 1996 in Yangon, former capital of Myanmar. However, that pleasant bilateral economic relations did not last for long, rather was soon interrupted mainly by Myanmar's long term authoritarian rule and isolationist economic policy. In the twenty-first century, Bangladesh-Myanmar relations are expected to move towards greater economic cooperation facilitated by two significant factors. First, the victory of Myanmar's pro-democratic leader, Aung San Suu Kyi, in 2011 has considerably brought new dimensions in the relations. Although this relation is now at stake since the state power has been taken over by military. Second, the peaceful settlement of Bangladesh-Myanmar maritime dispute in 2012 added new dimension in their economic relations.
Bangladesh and Myanmar don't share a substantial volume of trade and neither is in the list of largest trading partners. Bangladesh's total export and import with Myanmar is trifling compared to the total export and import and so do Myanmar's. But gradually the trades between the countries are increasing and the trend is for the last 5 to 6 year is upward especially for Bangladesh; although Bangladesh is facing a negative trend in Balance of Payment. In 2018-2019 fiscal year, Bangladesh's total export to Myanmar was $25.11 million which is more than double from that of the export in 2011-12. Bangladesh imported $90.91 million worth goods and services from Myanmar resulting in $65 Million deficit in Balance of Payment in 2018-2019 fiscal year. For the last six or seven years, Bangladesh's Balance of Payment was continuously in deficit in case of trade with Myanmar. The outbreak of COVID-19, closure of border for eight months and recent coup in Myanmar have a negative impact on the trade between the countries.
Bangladesh mainly imports livestock, vegetable products including onion, prepared foodstuffs, beverages, tobacco, plastics, raw hides and skin, leather, wood and articles of woods, footwear, textiles and artificial human hair from Myanmar. Recently, due to India's ban on cattle export, Myanmar has emerged as a new exporter of live animals to Bangladesh especially during the Eid ul-Adha with a cheaper rate than India. On the hand, Bangladesh exports frozen foods, chemicals, leather, agro-products, jute products, knitwear, fish, timber and woven garments to Myanmar.
Unresolved Rohingya crisis, Myanmar's highly unpredictable political landscape, lack of bilateral connectivity, shadow economy created from illegal activities, distrust created due to different insurgent groups, maritime boundary dispute, illegal drugs and arms smuggling in border areas, skeptic mindset of the people in both fronts and alleged cross border movement of insurgents are acting as stumbling block in bolstering economic relations between Bangladesh and Myanmar.
Bangladesh-Myanmar relations are yet to blossom in full swing. The agreement signed by Sheikh Hasina in 2011 to establish a Joint Commission for Bilateral Cooperation is definitely a proactive step for enhancing trade. People to people contact can be increased for building mutual confidence and trust. Frequent visit by business, civil society, military and civil administration delegates may be organized for better understanding and communication. Both countries may explore economic potential and address common interest for enhancing economic co-operation. In order to augment trade, both countries may ease visa restrictions, deregulate currency restrictions and establish smooth channel of financial transactions. Coastal shipping (especially cargo vessels between Chittagong and Sittwe), air and road connectivity may be developed to inflate trade and tourism. Bangladesh and Myanmar may establish "Point of Contact" to facilitate first-hand information exchange for greater openness. Initiative may be taken to sign Preferential Trade Agreement (PTA) within the ambit of which potential export items from both countries would be allowed to enter duty free. In recent year, Bangladesh was badly affected by many unilateral decisions of India such as onion crisis. Myanmar can serve as an alternative import source of crops and animals for Bangladesh to lessen dependence upon India.
Myanmar's currency is highly devaluated for a long time due to its political turmoil and sanctions by the west. Myanmar can strengthen its currency value by escalating trade volume with Bangladesh. These two countries can fortify their local economy in boarder areas by establishing border haats. Cooperation between these two countries on "Blue Economy" may be source of strategic advantages mainly by exporting marine goods and service. Last but not the least, the peaceful settlement of maritime boundary disputes between Bangladesh and Myanmar in 2012 may be capitalized to add new dimension in their bilateral economic relations. Both nations can expand trade and investment by utilizing the Memorandum of Understanding on the establishment of a Joint Business Council (JBC) between the Republic of the Union of Myanmar Federation of Chambers of Commerce and Industry (UMFCCI) and the Federation of Bangladesh Chambers of Commerce and Industry (FBCCI).
With the start of a new phase in Bangladesh-Myanmar relations, which has put the bilateral relations on an upswing, it is only natural that both sides should try to give a boost to bilateral trade. Bilateral trade is not challenge free but the issue is far easier to resolve than others. At the same time, closer economic ties could also help in resolving other bilateral disputes. For Myanmar, as it is facing currency devaluation and losing market, increased trade volume will make their economy vibrant. For Bangladesh, it is a good opportunity to use the momentum to minimize trade deficits and reduce dependency on any specific country.
The Monetary Policy of Pakistan: SBP Maintains the Policy Rate
The State Bank of Pakistan (SBP) announced its bi-monthly monetary policy yesterday, 27th July 2021. Pakistan's Central bank retained the benchmark interest rate at 7% after reviewing the national economy in midst of a fourth wave of the coronavirus surging throughout the country. The policy rate is a huge factor that relents the growth and inflationary pressures in an economy. The rate was majorly retained due to the growing consumer and business confidence as the global economy rebounds from the coronavirus. The State Bank had slashed the interest rate by 625 basis points to 7% back in the March-June 2020 in the wake of the covid pandemic wreaking havoc on the struggling industries of Pakistan. In a poll conducted earlier, about 89% of the participants expected this outcome of the session. It was a leap of confidence from the last poll conducted in May when 73% of the participants expected the State Bank to hold the discount rate at this level.
The State Bank Governor, Dr. Raza Baqir, emphasized that the Monetary Policy Committee (MPC) has resorted to holding the 7% discount rate to allow the economy to recover properly. He added that the central bank would not hike the interest rate until the demand shows noticeable growth and becomes sustainable. He echoed the sage economists by reminding them that the State Bank wants to relay a breather to Pakistan's economy before pushing the brakes. The MPC further asserted that the Real Discount Rate (adjusted for inflation) currently stands at -3% which has significantly cushioned the economy and encouraged smaller industries to grow despite the throes of the pandemic.
Dr. Raza Baqir further went on to discuss the current account deficit staged last month. He added that the 11-month streak of the current account surplus was cut short largely due to the loan payments made in June. The MPC further explained that multiple factors including an impending expiration of the federal budget, concurrent payments due to lenders, and import of vaccines, weighed heavily down on the national exchequer. He further iterated that the State Bank expects a rise in exports along with a sustained recovery in the remittance flow till the end of 2021 to once again upend the current account into surplus. Dr. Raza Baqir assured that the current level of the current account deficit (standing at 3% of the GDP) is stable. The MPC reminded that majority of the developing countries stand with a current account deficit due to growth prospects and import dependency. The claims were backed as Dr. Raza Baqir voiced his optimism regarding the GDP growth extending from 3.9% to 5% by the end of FY21-22.
Regarding currency depreciation, Dr. Baqir added that the downfall is largely associated with the strengthening greenback in the global market coupled with high volatility in the oil market which disgruntled almost every oil-importing country, including Pakistan. He further remarked, however, that as the global economy is vying stability, the situation would brighten up in the forthcoming months. Mr. Baqir emphasized that the current account deficit stands at the lowest level in the last decade while the remittances have grown by 25% relative to yesteryear. Combined with proceeds from the recently floated Eurobonds and financial assistance from international lenders including the IMF and the World Bank, both the currency and the deficit would eventually recover as the global market corrects in the following months.
Lastly, the Governor State Bank addressed the rampant inflation in the economy. He stated that despite a hyperinflation scenario that clocked 8.9% inflation last month, the discount rates are deliberately kept below. Mr. Baqir added that the inflation rate was largely within the limits of 7-9% inflation gauged by the State Bank earlier this year. However, he further added that the State Bank is making efforts to curb the unrelenting inflation. He remarked that as the peak summer demand is closing with July, the one-way pressure on the rupee would subsequently plummet and would allow relief in prices.
The MPC has retained the discount rate at 7% for the fifth consecutive time. The policy shows that despite a rebound in growth and prosperity, the threat of the delta variant still looms. Karachi, Pakistan's busiest metropolis and commercial hub, has recently witnessed a considerable surge in infections. The positivity ratio clocked 26% in Karachi as the national figure inched towards 7% positivity. The worrisome situation warrants the decision of the State Bank of Pakistan. Dr. Raza Baqir concluded the session by assuring that despite raging inflation, the State Bank would not resort to a rate hike until the economy fully returns to the pre-pandemic levels of employment and production. He further assuaged the concerns by signifying the future hike in the policy rate would be gradual in nature, contrast to the 2019 hike that shuffled the markets beyond expectation.
Reforms Key to Romania's Resilient Recovery
Over the past decade, Romania has achieved a remarkable track record of high economic growth, sustained poverty reduction, and rising household incomes. An EU member since 2007, the country's economic growth was one of the highest in the EU during the period 2010-2020.
Like the rest of the world, however, Romania has been profoundly impacted by the COVID-19 pandemic. In 2020, the economy contracted by 3.9 percent and the unemployment rate reached 5.5 percent in July before dropping slightly to 5.3 percent in December. Trade and services decreased by 4.7 percent, while sectors such as tourism and hospitality were severely affected. Hard won gains in poverty reduction were temporarily reversed and social and economic inequality increased.
The Romanian government acted swiftly in response to the crisis, providing a fiscal stimulus of 4.4 percent of GDP in 2020 to help keep the economy moving. Economic activity was also supported by a resilient private sector. Today, Romania's economy is showing good signs of recovery and is projected to grow at around 7 percent in 2021, making it one of the few EU economies expected to reach pre-pandemic growth levels this year. This is very promising.
Yet the road ahead remains highly uncertain, and Romania faces several important challenges.
The pandemic has exposed the vulnerability of Romania's institutions to adverse shocks, exacerbated existing fiscal pressures, and widened gaps in healthcare, education, employment, and social protection.
Poverty increased significantly among the population in 2020, especially among vulnerable communities such as the Roma, and remains elevated in 2021 due to the triple-hit of the ongoing pandemic, poor agricultural yields, and declining remittance incomes.
Frontline workers, low-skilled and temporary workers, the self-employed, women, youth, and small businesses have all been disproportionately impacted by the crisis, including through lost salaries, jobs, and opportunities.
The pandemic has also highlighted deep-rooted inequalities. Jobs in the informal sector and critical income via remittances from abroad have been severely limited for communities that depend on them most, especially the Roma, the country's most vulnerable group.
How can Romania address these challenges and ensure a green, resilient, and inclusive recovery for all?
Reforms in several key areas can pave the way forward.
First, tax policy and administration require further progress. If Romania is to spend more on pensions, education, or health, it must boost revenue collection. Currently, Romania collects less than 27 percent of GDP in budget revenue, which is the second lowest share in the EU. Measures to increase revenues and efficiency could include improving tax revenue collection, including through digitalization of tax administration and removal of tax exemptions, for example.
Second, public expenditure priorities require adjustment. With the third lowest public spending per GDP among EU countries, Romania already has limited space to cut expenditures, but could focus on making them more efficient, while addressing pressures stemming from its large public sector wage bill. Public employment and wages, for instance, would benefit from a review of wage structures and linking pay with performance.
Third, ensuring sustainability of the country's pension fund is a high priority. The deficit of the pension fund is currently around 2 percent of GDP, which is subsidized from the state budget. The fund would therefore benefit from closer examination of the pension indexation formula, the number of years of contribution, and the role of special pensions.
Fourth is reform and restructuring of State-Owned Enterprises, which play a significant role in Romania's economy. SOEs account for about 4.5 percent of employment and are dominant in vital sectors such as transport and energy. Immediate steps could include improving corporate governance of SOEs and careful analysis of the selection and reward of SOE executives and non-executive bodies, which must be done objectively to ensure that management acts in the best interest of companies.
Finally, enhancing social protection must be central to the government's efforts to boost effectiveness of the public sector and deliver better services for citizens. Better targeted social assistance will be more effective in reaching and supporting vulnerable households and individuals. Strategic investments in infrastructure, people's skills development, and public services can also help close the large gaps that exist across regions.
None of this will be possible without sustained commitment and dedicated resources. Fortunately, Romania will be able to access significant EU funds through its National Recovery and Resilience Plan, which will enable greater investment in large and important sectors such as transportation, infrastructure to support greater deployment of renewable energy, education, and healthcare.
Achieving a resilient post-pandemic recovery will also mean advancing in critical areas like green transition and digital transformation – major new opportunities to generate substantial returns on investment for Romania's economy.
I recently returned from my first official trip to Romania where I met with country and government leaders, civil society representatives, academia, and members of the local community. We discussed a wide range of topics including reforms, fiscal consolidation, social inclusion, renewably energy, and disaster risk management. I was highly impressed by their determination to see Romania emerge even stronger from the pandemic. I believe it is possible. To this end, I reiterated the World Bank's continued support to all Romanians for a safe, bright, and prosperous future.
First appeared in Romanian language in Digi24.ro, via World Bank