Has Technology Stripped Our Banks of Human Values?
While maintaining ethical standards in every profession is fundamental to its efficient functioning and ultimate success, I am writing this commentary with a deep sense of anguish and pain. Although developing on modern lines and infrastructure in terms of machinery and technology is imperative, however I regret to maintain that we have not achieved optimum levels of success and customer satisfaction still in our country.
While use of new machinery and technology is not bad but the fading human face and highly personalized treatment of customers as its consequence, is the real worry. Somewhere along the line, we are missing the very vital human element, that too very brutally. Banking staff throughout the country needs to be sensitized enough to deal with illiterates, semi-literates and especially women and elderly, to sustain a judicious balance of the human face of banking as a business and socio-economic institution in a country that is still struggling with poverty, illiteracy, ignorance, helplessness, lack of technological know-how, lack of access to internet, etc. Though I understand that the somewhat harried banking staff may have multiple issues like heavy workload (that got further added due to demonetization) lack of sufficient staff to cope with in addition to discharging their daily duties in an efficient and speedy manner, and that these factors may contribute to the constantly irritated behavior they display on a somewhat routine basis but for how long can they expect customers to keep taking it, is a matter of conjecture and concern! Also getting modernized does not mean just meaning business and a formal communication with every customer irrespective of his/her age, background, context, etc. As a customer, many a times, I have felt embarrassment because of the banking staff who hardly have the time to listen to you or your queries reflecting their lack of professionalism and human sensitivity. I have also witnessed enough incidents where even the elderly and women are not spare such brusque handling, are mistreated and their queries avoided. It remains a fact that whenever I went to our country's prestigious bank- the State Bank of India, I felt deeply sad by the kind of irritated behavior of the employees there (even before the demonetization move).
Recently I went to a bank for a passbook update. The official pasted the bar code on it and I went to update the same. The machine though couldn't update all my entries in full due to some fault which made me return to the same official. Very reluctantly and after much pleading, he updated it on his system and while I was there, one elderly lady came for the similar updating of her passbook. The official reacted rudely and said, "When the bar code is already pasted, why are you here still bothering me?" The elderly lady's gaze was a picture of affronted dignity and she left helplessly, not knowing what to think and with the confusion clearly mirrored on her face! I was shocked at this incident and asked the official very respectfully, "how can she update when she does not know anything about the uses of the new machine?" I further asked, "is there anybody that can help her or guide her or does your bank have any guidelines for such people who don't know how to deposit cheques, cash or update their passbooks through machines and need to be assisted?" With a frown, he stared at me and replied that 'she should request the security guard outside." I was dumbfounded by such a bizarre reply.
In yet another recent incident I went to a branch of State Bank of India for a Demand Draft that I was in urgent need of for an application of employment in a university. The bank official out rightly rejected my request citing that we are a big bank and do not issue DD of just Rs.300/- that I was asked for by the employer institution. Not only this, the official added that he can make the DD for me only if I had a cheque ready for the same amount and for that I needed to be the account and cheque-book holder of the same bank. I was shocked and dismayed to the core to see such a system which has no place for a student or for a customer who is not their account holder. The big banking leaders of India have to think about it and make banking inclusive in a country where exclusion still prevails and people feel discriminated and humiliated by such unfriendly policies. That day I wanted to write a letter to PM and RBI governor and ask that just Jan Dhan is not sufficient in our country, banking system as a whole needs to be streamlined.
I think that society has dichotomous views about banking, based on their personal experiences, expectations and the medley of problems that they have encountered at various levels and in different situations, in their dealing with several bank personnel. The level of society you belong to, your literacy and levels of technological familiarity are a significant factor in determining how much of challenge or pleasure the entire banking process is bound to be. For those more savvy with bank procedures and their intricacies and adept at coping with routine procedures and quickly assimilating slightly more complex and complicated procedures and processes of banking, banking is a pleasure and a swift means to realizing your aims and goals in achieving the necessary target. However for those who hail from the rural areas, are illiterate and uneducated in terms of even basic banking formalities, even routine bank transactions can assume the monumental proportions of your worst nightmare and prove to be a stumbling block in moving forwards.
Banks have a varied approach as regards dealing with the demands and banking needs of society. It is, I think, largely influenced by the personality factor and your individual sense of humaneness and readiness to help another human being, with patience and perseverance, without losing your innate ability to relate with that person on a humane level and a potential customer. They are definitely over-burdened and short-staffed many times and frustrated by the unimaginative policies and decisions of the higher level banking authorities, who do not release the requisite number of suitably qualified personnel to assist customers and thus attend to their problems in a kind and courteous manner. Sometimes, though, the banking officials tend to be somewhat high-handed in their basic approach towards clients and this is what needs to be guarded against in the long run, as it tends to create arguments, irritation and bad feeling.
The old ideas of banking do matter to some extent but it is impossible in this highly techno-savvy age, when both man and machine are so much more equitably equipped to deal efficiently and speedily with situations where earlier they would have plodded through procedures in a painstaking manner, plodding along slowly and explaining the matter to the customer at every step, thereby sacrificing efficiency palpably, to maintain the same level of the human touch as before. There has to be an understanding of this very vital factor and the changing equation of banker versus client, by both sides so that both sides can make a concerted effort to acquire more knowledge of the other's domain and coalesce at a harmonious level. Only then will meaningful banking come of age and the erstwhile faith of the community be restored in the banking personnel, not only as the facilitators of their financial needs and dispensations, but also as the true caretakers of their essential needs and interests.
On self operating/knowing the bank Apps and mechanized procedures, we must realize that even literate people in this country do not necessarily know all banking procedures, not to talk of elderly people and many others and therefore the bank authorities have to take into consideration a much broader need-based approach and the much needed human face of banking that is fast vanishing. There must be strong assistance guidelines especially for those who don't know how to use these new machines like cash deposit machine, self pass-book updating, etc. Also to adopt a line of behavior that is both professional and humane with the customers, banks need ample sensitization, gender sensitization and greater sensitization towards the elderly and all those who don't know the use of new machines and, therefore, are more prone to needing help. There must be distinct and clearly defined guidelines in this respect and branch help committees must be set up in every big and small bank in the country. After all banks are there because of the customers whether illiterate or literate. If such an indifference and lack of ethical banking persists unabated and unchallenged it may tantamount to yet another form of structural violence that is still the hallmark of many of our public institutions.
On asking how society today perceives banking, my feminist friend Aparna Dixit said, "As a part of society I would say that we are totally connected with banks in our day to day life that is much in a technology led phase. We can do most of the things on phone, laptop or e-banking kiosk today. Apart from this there are bank executives who are supposed to assist a client for their queries and problems and they shouldn't forget it that they are behind the counter for their customers .One more thing is that to respect every human being is a humanity and after all they are a service provider so they shouldn't neglect any customer. Though they have their work deadlines but that should be internally managed from their end".
While asking how banks perceive the society, well known Banking Executive and a friend Ankita replies from a banking perspective. She says, "From a bank perspective and as a service provider the motive is business. Therefore, banks give more attention to the elite class customers that they feel are more relevant to them. There are lots of enhanced facilities and services for customers and nowadays, most people are doing banking so logically it is true that their work pressure is increasing but customers shouldn't be affected by this. However I would say an ethical banking is a two way process and therefore both the bank staff and the customers should display utmost professionalism and humanity. How many times we entered in a bank and wished the staff with a good morning or hi or hello? We as customers are also in hurry and sometimes neglect the human from the other side."She further adds, "As per my observation, there is a difference to attend or serve a customer in Government and Private Banks. I've been visiting both the public and Private banks and I find the difference that private banks are more public friendly so I think the government bank staff should be educated and trained in the same manner as private banks orient their staff and this can change the current scenario of government banks while dealing with the people especially those who are not acquainted with modern technology."
In my opinion, in banking, every new idea has originated from the older one and all these are just to serve people more and more and not to trouble them. Banking is upgrading or advancing day by day just to serve the customers efficiently which could not be possible with older ideas or patterns. But while we change the pattern, we have to be friendly towards those who are not so tech-savvy. We can see and feel the revolution in banking sector only taking the innocent masses along be that the recent demonetizing decision, Jan Dhan or maintaining high ethical standards.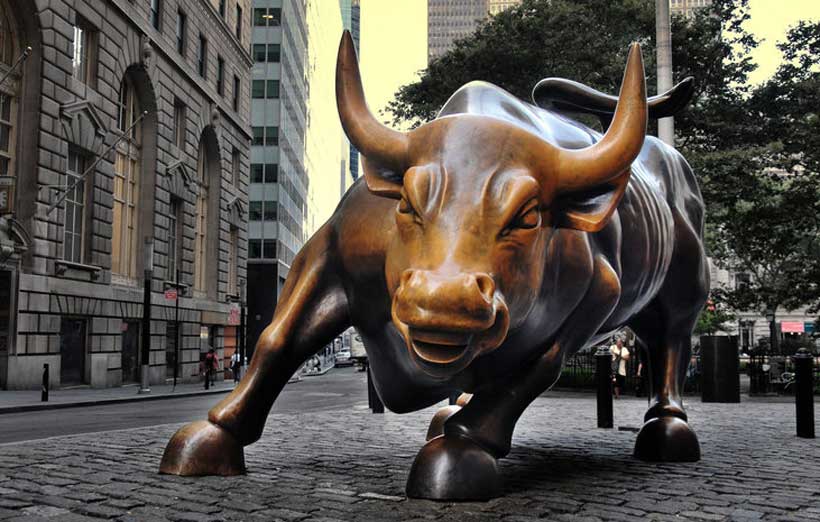 Akin to the last Big Collapse, currently, the gatekeepers of the world economy are in deep silence as the new date of the next global financial collapse is being figured out. The Brexit, the EU, any new pending war, the US Elections or some new unknown issues are all single push buttons for a global crisis. However, some smart nations are awakening; the silent majority is slowly talking, and here assisting them expediently are the attempts on the global-age skills and lifelong learning to enable them to build their own respectable future. The other options for the world are to simply wait for an unfathomable chaos while listening to the restless citizenry. It's time to vote, it's time for asking the difficult questions.
Why Stop Trade-Wars Start Skills Wars?
Trade-wars are proof of poor quality exportability, poor skills and poor policies, but skills-wars are about creating highly skilled citizenry creating superior edge of exportability and blossoming local grassroots prosperity. Nations should avoid blaming, screaming and declaring trade-wars on other countries and rather first look inside and declare internal skills-wars on their own working-citizenry to improve their performance and capability to stand up to global age trading challenges. In the race of exportability performance, no nation can escape internal skills-wars, to face the challenges of creating local grassroots prosperity no national leadership can escape the ballot boxes, its simple win with skilled citizens and change the tune to build own nation. So, what are the new challenges and what's holding back?
Why Discover The Art of Incompetency?
In a hyper-accelerated supercharged world, understanding and measuring incompetency of working masses is a brand new art; identification of this critical void with right contents to fix the crisis of exportability is a new science, the mobilization of working-citizenry to regain new skills is courageous deployment and bold national debates to openly face these challenges is global-age example of successful political leadership. This reality is also about those hidden but well-trodden crossroads; where universities of the world failed the students, ask millions of indebted MBAs, this is where government bureaucracies failed the citizenry, ask billions of SME taxpayers, and this is where conflict-centric agenda stripped naked the global populace of any intelligent dialogue and this is also where divisive politics and populist thinking are finding fertile grounds. Every minute of the day, around the clock, on the main-streets of the world streaming live to billions such failed procedures and outdated incompetency laced business processes or political rhetoric are now openly visible, what the working citizenry needs are revival of new global-age skills before turning them into restless mobs.
During ' The Print-Society' of early last century, when printed word was power and when only the literate had access to knowledge while any meaningful transformation took decades, today the literate and illiterate of the world combined in billions, with earth shattering communication devices in their hands are advancing and asking questions. The global mindshare is now the world's most powerful battlefield. Therefore, today, the internal wars to tackle incompetency of citizenry are far more important issues than any other types of outside wars. Such declarations of internal wars are positive starts backed with world-class thought leadership, regimented and disciplined national agenda to transform citizenry with global-age-skills for the new world of global commerce.
Systematically abandoned, the small-midsize-enterprises of the world, the elimination of lifelong learning to keep pace with technology and future job-securities of the working masses of the world only resulted in insecurity, fear and lack of confidence and finally brought the rejection of globalization.
The global exportability performance is more about global-age-skilled-nations with distinct superiority of entrepreneurial performance over seek-and-destroy-soldiered-nations. Today, laborious and routine-works are being replaced by smart-work; smart-work is being replaced by smarter-machines. The Masters of Robots will be the smart unlearners, while the Slaves of Robots will be the deniers of change. In global search for collaborative synthesizim, Expothon Worldwide is seeking alliances to downstream high quality debates and discussion with top leadership within a nation and inviting experts in various business growth fields to join the platform already aligned with this global exportability driven metamorphosis. The recent move last month by Worldbank to adopt this very format with their launch of Econothon a global project is also a very good step forward. Expect some major and positive events in this arena to bring global thinking forward.
The world is undergoing mega changes.
Nations are already flooded with massive innovations but lack massive commercialization. They have an overabundance certifications and degrees but seriously lack entrepreneurial direction. Nations have empty incubators and exhausted accelerators looking for real estate tenants. Nations have economic development programs but often without reality punch. Nations have trade groups like Chambers and Trade associations bodies that are stuck in the last century's models and are collapsing in this new global age. Nations have unlimited resources and technologies but lack execution and understanding. It's all there, but trapped in old cycles and old methodologies.
Why Answering Global-Age Demands?
At the dawn of E-commerce; switching from industrialization to computerization were not new-funding dependent issues; it demanded clear understanding and memorization of what was once called 'hardware' and what was 'software' the rest was all about on job-learning to adopt and swim in deep new technologies…most were almost free. We are at the same junction today and in desperate need to mobilize hidden entrepreneurial talents of the citizenry and bring them closer to existing SME base.
Three steps to advance on grassroots prosperity
1-Identify 1000 to 10,000 or 1,000,000 small and midsize entrepreneurs within a nation, and create a national agenda to quadruple their performance on innovative excellence and exportability. Caution; this is not to be confused with old out-dated-dysfunctional-government-data rather assembly of ultra-modern-digital and current-profiles of midsize enterprises within a nation. These are advance level mobilization and deployments laced with Artificial Intelligence, Virtual Reality, Augmented Reality and Block Chain and freely available technologies to smart enterprises and agile nations of the world.

2-Deploy massive digitization of top national trade associations and chambers of commerce to upgrade to world-class digital platforms so that their entire membership can skate nationally and globally showcasing their goods and services. Caution; this is not to be confused with already broken and disconnected websites from last decade, this is more like LinkedIn format colorful and highly interactive platforms

3-Engage the national entrepreneurial talent, 1000-10,000- or 1,000,000 small and midsize businesses in ongoing discussions and high quality entrepreneurial debates and create global bounce. Caution; this is not to be confused with a single plastic award night, this is about the remaining 364 days of the year filled with active and daily engagements.
Why the critical lack of knowledge?

Fact: The world can easily absorb unlimited exportable ideas in unlimited vertical markets.
Fact: The well-designed innovative ideas are worthy of such quadrupled volumes.
Fact: The entrepreneurial and dormant talents of a nation are capable of such tasks.
Fact: The new global age skills, knowledge and execution are now the missing links

Some 10,000 Chambers of Commerce of the world are sorting out trade wars and trade disputes but not the new global age demands of global marketplace for their own memberships while some 100,000 National Trade Associations of the world are mostly stuck in last century when it comes to advanced level digital platforms and are afraid about their future roles and return on investment on membership fees. They all will shine under new flags of creating new global bounce and prosperity.
Public Sectors of the world are mostly grossly under-optimized on their own hidden talents, seriously afraid of entrepreneurialism and without global-age skills or innovative ideas how to tame an elephant. They will become confident, highly optimized and fearless, and will contribute freely to new ideas and prosper.
The small and mid-size enterprises all over the new and old world, though in critical need of global age expertise, are already in boiling pot and do not have the time, finances or the luxury to intellectualize such issues. They have already lost faith in their local support but will rejuvenate with joy and become the number one source of new job creation within a nation.
Blaming other countries, the political gatekeepers of the world are mostly busy showing off their latest Teleprompters so will they get public attention, votes and most needed respect or they need brand bold direction. The overflow of free technologies, progressive local, national and global solutions are grossly misunderstood and least optimized areas. This is an ocean in need swimmers and scuba-divers.
Why it's time to re-think?

Most nations already have extraordinary wealth in hidden assets;
Natural resources; mostly unearthed, and underutilized.
Human resources; untapped and abandoned,
Cultural and historic features; caught in divisive conflicts
National intelligencia and knowledge; developed over millennia now isolated or outcast
All these tossed around under the dead weight of populace politics and massive incompetence.
The lack of collaborative synthesizim is already destroying half of the world's talents.
It's all about global age skills of the citizenry and not the armies; as armies cannot feed the citizenry.
It's about special thinking to figure out how to uplift national skills under entrepreneurialism
Firstly, create an authoritative discussion on these topic, escalate it to top national leadership,
Secondly, create a forum focused on new blueprints and clearly put aside the funding issues,
Thirdly, concentrate on the sleepy and dormant talents and venues collecting dust within the nation.
Final results; national mobilization of entrepreneurialism under a formal agenda
What's your recommendation and how can you help your nation?
New economic strategy of Armenia: What it offers and misses
Karabakh clan or Kocharyan and Sargsyan governments were able to protect itself from domestic pressure using victory in war in Nagorno-Karabakh and control over it as a source of legitimization. With this strategy they were able to eliminate people's discontent on economic and social problems.
According to 2016 data Armenia's annual emigration rate was 4-5% of the whole population which were the highest in the world. Average monthly pension at the time was $90 and 20% of children under five years had health problems because of undernourishment (Opendemocracy, 2016). Along with these problems illegalities and high level of corruption made economic condition in the country even worst.
However, after the "Four-Day War" in 2016 in which Azerbaijan was able to return some strategic heights along the front, legitimacy of Sargsyan government came under the question. According to Armenian side during the war their military's casualties reached 64 military servicemen, 13 reservists and more than 120 wounded (civilnet.am, 2 April). The obvious superiority of Azerbaijan army in the war de-stabilized political situation in Armenia forming base for "Velvet revolution" of 2018 that lead to change in government.
With the existence of escalated security concerns and constitutional change in 2015, that had to allow Sargsyan to serve as Prime Minister in the new system, population did not tolerated socio-economic problems any more and went to streets to carry out the coup ( hir.harvard.edu, 2018).
Despite good economic development indicators in 2017 (7.5% growth of GDP) Armenia still had high unemployment and undernourishment rates which was the result of high inequality (hkdepo.am, 2018). Along with political issues these significant social-economic problems also played important role in "Velvet revolution".
After coming to power in order to solve economic problems Pashinyan's new government introduced "revolutionary economic program" and adopted by Parliament in February of 2019without support of two opposition parties. Armenian government plans to eliminate extreme poverty by 2023, to increase exports to 43-45% of GDP by 2024 and achieve economic growth at a rate of at least 5% annually(jam-news.net, February 15).
One of the provisions of the document was dedicated to formation of fair, transparent and free business environment. It this provision it was mentioned that one of the key factors impeding economic development is the existence of unfairness and impunity of a privileged class.
Program also puts high responsibility on Armenian citizens as the in discussions of the program Pashinyan declared that effectiveness of this program will depend on how citizens will respond to our call and how many will take advantage of new of opportunities that the revolutionary program proposes (eurasianet.org, February 15).
Despite purpose of revolutionize the economy addressing main economic problems document faced high criticism from different Armenian experts, politicians and activists. Most people criticize the document for not having concrete structure and steps and not outlining mechanisms and sufficient timelines to achieve proposed targets. During the parliament discussions some opposition politicians said that "Abstract concepts do not make an economic revolution" and citizens expect concrete actions which require political will, resistance, and knowledge (oc-media.org, March 2).
Another important criticism is about the approach of the government to put responsibility on citizens. It seems controversial that the people that fought for and elected new government will be responsible if the economic plan will not succeed. In the society where for many years responsibility of economic development and social security was mainly on the hands of government it is difficult to quickly adapt to new call of government. It is hard to imagine that without taking intermediate steps for making society and economic players ready for taking this responsibility the new economic plan will succeed.
New economic strategy also fails to address some of the main obstacles that businesses face in the country. First of all, high taxes prevents small businesses to operate efficiently and to compete with big businesses. Not coincidentally, during the parliament discussions of new economic strategy prime minister of Armenia asked businesses to print cash receipts in order to prevent formation of shadow economy (Arka.am, June 6). If all cash receipts will be printed then it will left most of small businesses without substantial earnings damaging business environment. It is better to decrease taxes before asking and expecting businesses to print receipts for all transactions.
Second unaddressed obstacle for businesses in Armenia is high interest rates of loans that play important role in financing businesses. Without providing necessary financial availability for small businesses it is meaningless to discuss any favorable business environment.
Taking in account that big businesses mostly belonged to Armenian oligarchs which have the opportunity to easily avoid high tax payments using their political power and are capable to pay loans with high interest rates new economic strategy mostly favors them (azatutyun.am, 2018). And within the existence of political problems in the country that threatens power of new government it is not realistic that government will go against these big businesses at least in short term.
Therefore, targets and directions determined in new "revolutionary economic program" are exaggerated and mostly serves for maintaining political stability in short term. If it will not meet expectations and determined targets in medium term it will create social discontent increasing pressure on new government. As the economic problems were one of the main drivers of "Velvet revolution" the effectiveness of new economic plan will play important role in securing political power of new government.
Are alpha dreamers changing the world?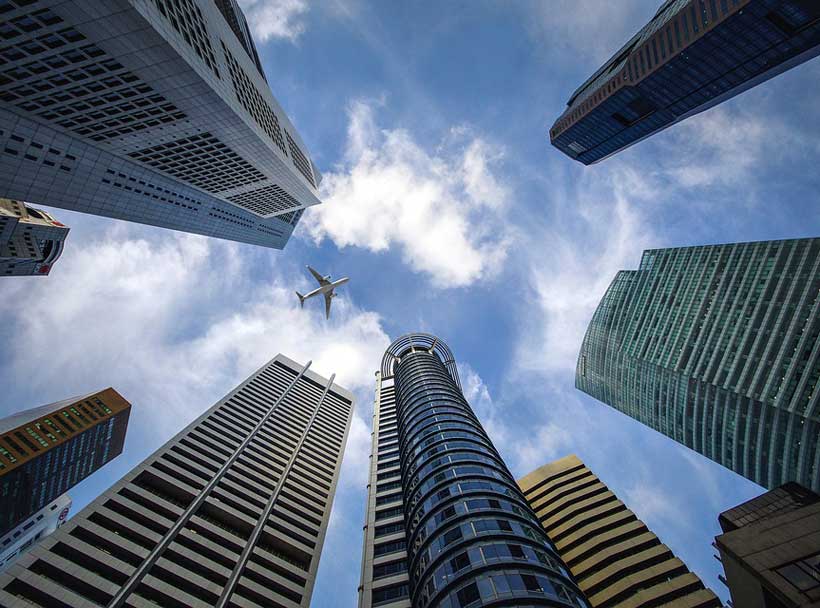 The world of diplomacy needs very special skills to listen and understand the silent messages from the alpha dreamers. Today, a common person on any street of the world is very often more knowledgeable on grassroots issues and truth than their own governments; constant access to live information with accuracy deciphering truth from fakery is a new live and constant training for the new global-age generations Therefore, these well-connected five billion people of the world become alpha-dreamers. . This global interaction is superfast, free, live, and interactive and 24x7x365 global. This is 'alpha dreamer's university'. They are very capable of dreaming a better future, because they are willing to listen, discuss, improve and solve problems for humankind via collaborative synthesizim they are the largest body ever assembled in the history of mankind.
Only after crossing over the horizon, you may see the real new world, embrace diversity and accept collaboration and engage with grassroots prosperity
These dreamers are young and old, big or small; they represent us all. They are from different genders, races, cultures, nationalities and whether rich or poor, employed or unemployed, BUT they are all asking questions about grassroots prosperity. Surrounded by deep silence of the local powers they are asking for intelligent debates. They are creating new survival strategies and aggressively chasing the truth. They will dream of a better future, they know a bit more about each other, because never before has there ever existed such a large global mindshare. They are the world's largest group of constantly connected; they are a silent mindshare and the silent voice of our future. Inaudible still to media and political leadership and they will be the most powerful influencers as the global age takes over. After two millenniums, it is time for the Third Millennia to dream better and create better realities.
Dreams lay the foundations for upcoming realities.
Dreams and decisions with execution become realities.
Dreamers with imaginations develop vision and ideas.
Dreamers see things that others miss.
Looking at today's realities, how far will our civilization go when citizens have unlimited printed money to feel rich, a gun to play mighty, drugs to play zombie, and where perpetual chaos of bigotry is accepted as high-society fashionable living and dogmatic culture as new intellectualism.
Alpha dreamers can find better solutions and will build better sustainable models in order for the world to survive. They have two options; either just survive or emerge with commitment to build a better world. How will all this unfold?
The future of humankind is mental-power driven as muscle-power which will be transferred to machines and technology and as we advance, mental-power will be forced to improve and invent a new higher class of performance while muscle-power will be encouraged to be left for health improvement of the mental-power and overall body, machines will turn into robots and technology into constantly live virtual globally connected landscape.
Every person on earth has mental powers; simply trained by society and culture to not use them, forced to follow a special close and safe agenda-centric curriculum designed to make us deaf and blind with Babble, because mankind's progress repeatedly rejected over quick gains and special interests.
We must learn to unlearn; we must learn to relearn, all in order to see with our minds and not just with our eyes; we must relearn to hear with our consciousness and not just with ears, and not laugh at the world as an obscene-comedy act but embrace it with our hearts and smile with our brains because its natural beauty and harmony will guide us.
The future is all about letting our ideas fly in cathedrals of our own conscious imagination where unlimited knowledge is only a click away, and unlimited global access to five billion Alpha dreamers making pathways to better prosperity surrounds us. The future is what we make of it today, while the rest is just fake news and fake agendas.
Dreamers can see this
The mind has proven its travel throughout mankind, from caves to Mars.
The journey of mind; a tireless, ageless, wanderer, mind is our number one and most precious asset in the world, and never let anybody tell you differently. Realization and mastery of our own craft will allow adventurous travels of our mind and enable it to cross the new global shifts towards new horizons, where a brighter and greener world waits for us. This journey will only be possible if our mind is our friend and ready to travel. Remember, the new world no longer needs our body to sit on chairs, elbows to lean on desks, eyes to watch the clock or fingers to type. Now, all is needed is our mind. What are needed now are smart global age friendly minds, to wander and roam. Create a better tomorrow.
Let's ask some more difficult questions, let's look at the big picture in precise details so other issues will all become clearer.
Four Enlightenments:
Self-Discovery; close your eyes and discover your hidden talents, create supreme performance and become a global age thinker. This will lead to;
Enterprising Journeys; open your eyes and study the global age and indulge at the enterprise level, build and create massive growth. Do something phenomenal. This will lead to;
Grassroots Prosperity; open your mind and lead by example, deploy and create grassroots prosperity, improve surroundings, help teams, share knowledge and create extreme value. This will lead to;
National Mobilization; open your heart and share your authoritative command and knowledge, mobilize and help your own nation and make sure it is moving in the right direction, assist in boosting the national economy. A better future arrives.
Super-power-nations now balanced against with micro-power-nations
When Super power nations start losing their powers to fix the entire world, micro power nations can start contributing to mankind problems. Success is not the overly hedged fake economy rather global harmony, diversity and human development. Can nations ever ignore the hidden talents of their citizenry? Can leadership ever fail to demonstrate their superior skills to help and mobilizes small and medium size business across the nation? Can political agenda ever fail to prioritize continuous self-learning as a way to foster occupational superiority for the nation?
Stop trade-wars and start skills-wars
Trade-wars are mostly failures and proof of poor quality exportability, but skills-wars create superior edge of exportability creating local grassroots prosperity. Nations should avoid declaring trade-wars on other countries and rather first look inside and declare internal skills-wars on their own working-citizenry to improve their performance and capability to stand up to global age trading challenges. In the race of exportability performance, today, no nation can escape internal skills-wars, either compete to win with superior skills and quality or just stay quiet. So, what are the new challenges and what's holding back? On how to transform large scale working-citizenry to stand up to global productivity and competency standards Expothon is setting up series of national debates in selected regions to revive local midsize economies and bring national mobilization of entrepreneurialism as a new global standard.
Art of Incompetency:
In a hyper-accelerated world, understanding incompetency of working masses is an art; identification of this critical void is a new science, mobilization of citizenry to regain new skills is courage and bold national debates to openly face these challenges is global-age leadership. This reality is also about those hidden crossroads; where universities of the world failed the students, ask millions of indebted MBAs, this is where government bureaucracies failed the citizenry, ask billions of taxpayers, and this is where conflict-centric agenda stripped naked the global populace of any intelligent dialogue and this is also where divisive politics and populace thinking are finding fertile grounds. Every minute of the day, around the clock, on the main-streets of the world streaming live to billions are such failed procedures and outdated processes are now the daily topics. Nations must embrace internal skills-wars otherwise they may not be able to handle their own restless citizenry.
Smart nations are awakening. The silent majority is talking, and here assisting them expediently giving them the global-age skills and lifelong learning will enable them to build their own respectable future. The other option is to simply wait for an unfathomable chaos of the restless citizenry.
Advanced Study, available on Google
"Collaborative Synthesizim"- how collaboration will defeat seek and destroy mentality?
"Alpha Dreamers" – how five billion connected dreamers will change the world?
"Technocalamity" – how free technologies will drown standstill enterprises?
"Micro-power Nations" – how will they outsmart super-power-nations on exportability?
"Population-Rich-Nations" – how will they take over established knowledge-rich nations?