Russia vs. West: EU-Russia strained relations
[yt_dropcap type="square" font="" size="14″ color="#000″ background="#fff" ] W [/yt_dropcap]est continues to be anti-Russia even during the early reign of President Trump who claimed to try and drastically improve relations with its Cold War foe. End ideology in Russia and Eastern Europe has not helped the situation to improve. USA continues to control policy making processes in Europe and does not let Europe think for itself and EU does not want lose the US help. As such Russia's efforts to bring EU out of US control mechanisms have not been successful for obvious reasons.
US hand in Ukraine
Russian ties with the western world have never been smooth though at times they are seen making some efforts to make up and even stop fighting each other. Mutual mistrust is the main cause for the conflictual situation and this mistrust is not without any base. The 9/11 that helped both to forget their differences and forge a common front against Islam on the promotion of media Islamophobia, could not sustain itself too long as the trust deficit between them is too strong.
USA influenced the government of Kiev (Ukraine), considered historically bound with Russia since its early formatary stages, to oppose Russia. That indeed annoyed Russian iron President Vladimir Putin who in order to redeem Russia's lost prestige retook Crimea. Annexation of Crimea from Ukraine, now a part of Europe and EU, by Russia has cut its relations with both USA and Europe almost simultaneously.
Mutual sanctions hurt EU and Russia, economically. USA continues to press EU not to lift the sanctions on Russia. It is three years since Russia annexed Ukraine's Crimean peninsula and began its covert invasion of eastern Ukraine. At the time, it seemed like the start of a more ambitious Israel-like land-grab. His rhetoric implied that Ukrainian and Belarusian independence was only a historical anomaly.
President Vladimir Putin, a former KGB boss working in Europe, first came to power in 2000 by killing Chechen Muslims in a well planned military attack on Chechnya; he has made all efforts to make Russia super power once again and he shrewdly managed the foreign policy, made Russia emerge as a super power. When Putin described Russians as "one of the biggest, if not the biggest ethnic group in the world to be divided by borders," Russia's neighbors — some of them homes to large Russian minorities — wondered whether he meant to erase those borders. Eastern Europe, dotted with frozen conflicts of Russia's making, is stuck in transition to an uncertain future. Though he still holds Crimea and parts of eastern Ukraine, Putin has alienated the rest of Ukraine. But the West also has little to congratulate itself on.
Putin's pet project has been to bring in former Soviet states into Russian fold. Three years on, one is not quite sure if Putin's project has made any headway. But the west says he has clearly failed. But Moscow's willingness to use economic and military coercion in its neighborhood has alienated many who might otherwise have felt an affinity with Russia.
Conspiracy
With Superpower instinct, Vladimir Putin opposes the fall and disintegration of the mighty Soviet Union as a western conspiracy and said that Ukrainian and Belarusian independence was only a historical anomaly. When he described Russians as "one of the biggest, if not the biggest ethnic group in the world to be divided by borders," Russia's neighbors — some of them homes to large Russian minorities — wondered whether he meant to erase those borders.
Today, the USA and the EU remain extremely cautious about Russia's imperial intentions and see a hidden agenda of the Kremlin to revive Soviet Union in another format. Russia is unhappy that most of the former Soviet Republics have been admitted into US led NATO and Germany led European Union (EU). The European Union has consistently dodged the issue of possible EU membership for any of the six former Soviet states that now lie in Europe (Armenia, Azerbaijan, Belarus, Georgia, Moldova and Ukraine). Russia has a clearer vision for the region than the West does. It has never treated the six states as fully sovereign. After Putin became president for the third time, in 2012, he stepped up efforts to keep former Soviet states inside what his predecessor, Dmitriy Medvedev, described as a "region of privileged interests".
As USA guides European policies, Western leaders do admit that Russia has a veto on its neighbors' foreign policies. But even a few want a fight with Russia even with US backing. They are scared of Russian military prowess. Eastern Europeans who want their countries (and Turkey that would join the EU) to meet European "standards" of governance and join Western institutions have become disillusioned by the West's failure to offer full-throated support against the Kremlin.
Meanwhile, a After Kiev announced the travel ban on Samoylova from entering Ukraine for the next three years, the Russian TV network Vesti declared that Russian television will not broadcast this year's Eurovision contest, though the broadcasting rights for the 2017 competition actually belong to a rival station in Russia, Channel One. It's not yet clear if Channel One will agree to the EBU's offer, having announced previously that it will send Samoylova as Russia's contestant for Eurovision 2018, in light of Ukraine's "unreasonable" decision.
Eastern Europeans who want their countries to meet European standards of governance and join Western institutions have become disillusioned by the West's failure to offer full-throated support. Few Western leaders admit that Russia has a veto on its neighbors' foreign policies. But even fewer want a fight with Russia.
So what can Eastern European countries do if they do not want to be in Russia's orbit but cannot join Western institutions? Have they lost their independent capacity to decide their own matters?
Region of privileged interests
Russia has a clearer vision for the East European and former Soviet zone regions than the West does. It has never treated the former six Soviet states as fully sovereign. After Putin became president for the third time, in 2012, he stepped up efforts to keep former Soviet states inside what his predecessor, Dmitriy Medvedev, described as a "region of privileged interests". But Moscow's willingness to use economic and military coercion in its neighborhood has alienated many who might otherwise have felt an affinity with Russia.
The top priority of EU should be establishing the rule of law. Countries where courts work and laws are stable will be more attractive to foreign investors and less vulnerable to economic pressure. The West can help by making it harder for local elites to launder the proceeds of corruption through the EU or US. Denying Turkey its due place in EU as a European state just because of Islamic religion is not at all fair.
Meanwhile, Russia needs to treat all regions fairly. Geography and economics mean that the Eastern Partnership countries would benefit from good political and trade relations with Russia. They should not shy away from this, as long as relations are on the basis of sovereign equality, consistent rules and mutual benefit. Ensuring that minority ethnic groups are fairly treated is also vital. Disaffected minorities have been fertile soil for Russia to promote separatist conflicts — there is less scope for mischief if all communities have a stake in society.
The West should use the coming years to try to persuade Moscow that, whether or not more countries join Western institutions (and even the most advanced are decades away from membership), it is in everyone's interests that they should be prosperous, stable and well-governed.
West tells Moscow that it is time to give up its nostalgia for empire. The biggest policy shift must come from both USA and Russia that continue to behave as though their prestige and fate depends on controlling Europe and neighbours. Europe's other imperial powers have realized that it is better to create shared economic and other interests with former possessions than to try to coerce them.
Putin said US-Russia relations have touched the lowest level now as President Trump continues to behave erratically, especially with his bombing Syria, in order to get special media coverage.
A major issue
The European Union has consistently dodged the issue of possible EU membership for any of the six former Soviet states that lie in Europe (Armenia, Azerbaijan, Belarus, Georgia, Moldova and Ukraine). NATO leaders agreed in 2008 that Georgia and Ukraine "will become members of NATO." But after Russia invaded Georgia in 2008 and Ukraine in 2014, NATO dragged its feet on fulfilling that promise.
Europeans have an important job at hand as they have the future of the fragile union in their own hands. As they strive to remain united because in unity lies their strength they Russia a disturbing or destabilizing factor.
Both USA and EU talk about 'common values" and say Russians do not share their values. While, any genuine rapprochement with Russia is difficult to foresee in their differences in the near future, the EU would strive to engage Russia where possible and speak out when their views clash as they are too important to one another. But any engagement is firmly based on the grounds of the international rules-based system and its principles and values. The spirit of Eurovision's values of inclusivity goes against any real truck with Russia.
Between Russia and the EU, Eastern Europe's Future is Uncertain. Eastern Europe, dotted with frozen conflicts of Russia's making, is stuck in transition to an uncertain future. It is three years since Russia annexed Ukraine's Crimean peninsula and began its covert invasion of eastern Ukraine. At the time, it seemed like the start of a more ambitious land-grab.
Three years on, Putin's project has clearly failed. Though he still holds Crimea and parts of eastern Ukraine, he has alienated the rest of Ukraine. But the West also has little to congratulate itself on. Eastern Europe, dotted with frozen conflicts of Russia's making, is stuck in transition to an uncertain future.
Will European Union survive?
Lighting or illumination is considered to be a happy expression for something that has happened well, the Tel Aviv city hall building in Israel was illuminated in "solidarity" with Russia after the blast in the St.Petersburg metro in Tel Aviv, Israel, April 3, 2017. As a terrorist nation, making terrorizing the besieged Palestinians as their major hobby, Israel is through about state terror operations and their needs. Whether or not Israel was happy and over joyous about the terror attacks in Russia is not very clear, though.
The survival of European Union as multinational continental entity is a major theme of debates and media reports as the fate of survival depends on factors that seem to be intractable.
Obviously, Brexit has given a jolt to Germany's efforts to strengthen the Union with further measures. Though many in Britain rethink the decision to quit EU for good, the decision of the people and parliament is final and only few formalities need to b completed to make UK a totally soverign nation.
In fact, the fate of EU had been the subject of heated debates even much before Britain opted out of EU. Over years of meticulous steps undertaken by the EU make it look a cohesive multi-nation, now it is much better than a few years ago.
Recently, European leaders came together to celebrate 60 years of the continent's greatest peacetime project: the European Union. And today, 60 years later, the vision remains alive and we can be proud of our achievements. Europe has turned from a continent of war to a continent of peace. This project has brought together 28 European states, more than 500 million people speaking 24 languages in one union, the EU.
The EU today might symbolize peaceful cooperation, respect for human dignity, liberty, democracy, equality and solidarity among European nations and peoples. It is the largest trade power and development and humanitarian aid donor. The world's largest single market and the euro is the second most important global reserve currency.
Back on March 25, 1957, the Founding Fathers signed the Treaty of Rome – an act that resolutely put an end to the trend of devastating wars between neighbors on our continent. Fundamentally a people's project, Europeans pledged "farewell to arms" and "never again war." President Juncker stated that they are the heirs of those who first established Europe, of those men and women who in 1945 returned from the front and the concentration camps to towns and villages which had been destroyed. He added that putting behind them animosities among neighbors and reconciling the feeling of national identity with a commitment to the common good, Europeans vowed to work toward a vision of a peaceful, united and prosperous Europe.
EU today may be home to the largest union of democracies in the world and legally European citizens are free to live, work and retire anywhere in Europe. It is at the cutting edge of innovation. EU membership has resulted in increased and shared prosperity. This makes them a strong partner when they all together need to adapt and to face the new challenges of the world: effects of rapid globalization continued armed conflict and the rise of terror, poverty and migration, a degrading environment and resource depletion.
USA insists that Russia is a destabilizing factor in their ties and the term "challenge" is also used nowadays to describe the state of EU-Russia ties. As spelled out in the EU Global Strategy, "managing the relationship with Russia represents a key strategic challenge for the European Union." For the last couple of decades, the EU and Russia had assumed a strategic partnership based on the convergence of values, economic integration, and modernisation of our societies.
Economic partners
However, the partnership faced a breakpoint in 2014 with the illegal annexation of Crimea and the destabilization in Eastern Ukraine. From that point forward and today, it is clear that Russia and the EU have some deep differences: they relate to the European security order, principles of pluralism and human rights, the need for an open market economy and a rules-based trading system. At the same time, Russia and the EU remain strategically important to each other.
The EU remains the largest trading partner for Russia, while Russia is the EU's fourth largest. We also have a number of shared concerns, such as the threat of terrorism, climate change and the situation in the Middle East. The success of the joint efforts to reach a nuclear deal with Iran demonstrates that we can cooperate in the international arena.
Many see Europe's long-term security in regime change in the Kremlin would welcome the opportunity to bring into question the incumbent's assertions that Russians are alone and embattled. A few small-minded individuals somehow think St. Petersburg does not "deserve" sympathy because of Sevastopol, who assume that every terrible incident is some kind of "false flag" operation instigated by Putin to generate some kind of "rally-round-the-flag" sentiment, is not only wrong, it's dangerous.
To move forward by shedding the US luggage, the EU would continue to undertake substantial and significant steps that provide a direct impetus to strengthening people to people contacts both within the Union and with Russia. From cooperation across our common border through student exchanges to support for civil society – those are the efforts that form the real glue between our peoples.
Observation
The West seeks to spread confusion, dismay, suspicion and uncertainty, globally. Everything is symbolic, and by not showing solidarity, Europe played into the hands of a Kremlin narrative that has been deployed again and again on far flimsier grounds. The Kremlin argues that the West is fundamentally Russophobic, and it delights in seeing woes of every kind besetting Russia.
Unlike the Cold War between superpowers, Europe wages a "hybrid war" or 'political war' against Russia engineering disinformation and political subversion. The corollary is that every time the European Court of Human Rights censures Moscow, every time an EU delegation calls for greater transparency, every time a Western observer notes flaws in electoral processes, it can neatly be discounted as European mischief-making at best, and at worst 'hybrid war.'
World is in the midst of a renewed Cold War and there are all kinds of reasons for Europe to feel hostile toward Russia, from its annexation of Crimea, to its aggressive intelligence activity. Nonetheless, there is a higher calling of human sympathy, a sense that we are all united in the face of the unexpected and undiscriminating threat of terrorism.
Many in EU seek a ban their dirty-money oligarchs and their paranoid-patriot lawmakers, but they do welcome their students, tourists, artists and entrepreneurs. This supposedly denies the Kremlin's propagandists easy opportunities. Indeed, it actively undermines their pernicious narrative that seeks to force Russians into an artificial choice between us and them, patriot or traitor.
NATO and EU do not want any truck between Russia and former Soviet republics most of them are now their own members NATO leaders agreed in 2008 that Georgia and Ukraine "will become members of NATO." But after Russia invaded Georgia in 2008 and Ukraine in 2014, NATO grew panicky and dragged its feet on fulfilling that promise.
Notwithstanding the US opposition to Russia and future of Euro-Russia relations, 60 years of experience since the signing of the Rome Treaty shows that a united EU is capable of strengthening and extending the wellbeing of European people. And a united EU will be a strong and reliable partner to countries around the world, including Russia.
U.S. Demands Europe to Join Its War Against Russia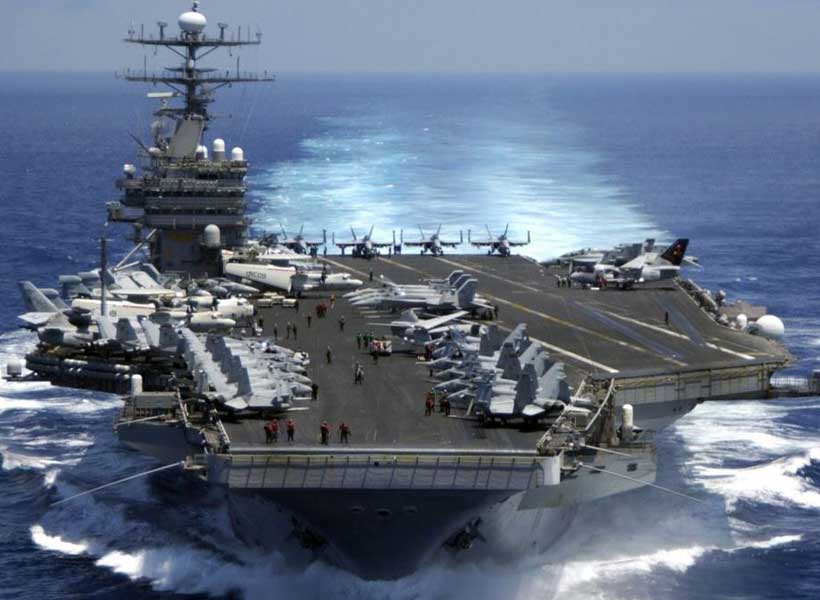 On December 16th, the Russian Senator, Konstantin Kosachev, who heads that body's foreign-affairs committee, went public accusing the U.S. Government of coercing German corporations to abandon their investments in the key Russia-EU gas-pipeline project, which is now nearing completion. It's a joint project of Russia and of corporations in some EU countries. He called this U.S. pressure against European corporations an affront to the national sovereignty of both the German and the Russian Governments, and, more broadly, an affront against the sovereignty of the entire EU, which, he pointed out, is not like America's NATO alliance with Europe is, an instrumentality of war, but is supposed to be, instead, an economic and political union — an instrumentality of peaceful international cooperation, not of any sort of international coercion.
Here is the historical context and background to this:
In recent decades, the U.S. Constitution's clause that requires a congressional declaration of war before invading any country, has been ignored. Furthermore, ever since 2012 and the passage by Congress of the Magnitsky Act sanctions against Russia, economic sanctions by the U.S. Government have been imposed against any company that fails to comply with a U.S.-imposed economic sanction; a company can even be fined over a billion dollars for violating a U.S. economic sanction. And, so, sanctions are now the way that the U.S. Congress actually does authorize a war — the new way, no longer the way that's described in the U.S. Constitution. However, in the economic-sanctions phase of a war — this initial phase — the war is being imposed directly against any company that violates a U.S.-ordered economic sanction, against Russia, Iran, or whatever target-country the U.S. Congress has, by means of such sanctions, actually authorized a war by the U.S. to exist — a 'state of war' to exist. For the U.S. Congress, the passage of economic sanctions against a country thus effectively serves now as an authorization for the U.S. President to order the U.S. military to invade that country, if and when the President decides to do so. No further congressional authorization is necessary (except under the U.S. Constitution). This initial phase of a war penalizes only those other nations' violating companies directly — not the target-country. Though the U.S. Government punishes the violating corporation, the actual target is the targeted (sanctioned) country. Sanctions are being used to strangle that target. The fined companies are mere 'collateral damage', in this phase of America's new warfare. In this phase, which is now the standard first phase of the U.S. Government's going-to-war, the U.S. Government is coercing corporations to join America's economic war, against the given targeted country — in this case, it's a war against Russia; Russia is the country that the U.S. Government wants to strangle, in this particular instance.
On Tuesday, 11 December, the U.S. House of Representatives voted unanimously (no member objected), by voice vote — unrecorded so that nobody can subsequently be blamed for anything — that President Donald Trump should impose penalties, which could amount to billions of dollars, against any EU-based corporation that participates with Russia in Russia's Nord Stream II Pipeline to supply gas to Europe. This "Resolution," H.Res.1035, is titled "Expressing opposition to the completion of Nord Stream II, and for other purposes," and it closes by asserting that the U.S. House of Representatives "supports the imposition of sanctions with respect to Nord Stream II under section 232 of the Countering America's Adversaries Through Sanctions Act." With no member objecting, the U.S. House thereby warns corporations to cease doing business with Russia, because the U.S. Government is determined that any such business will be terminated and will maybe also be fined. The U.S. Government imposes its will as if it were the dictator to the entire world, and without even needing to use its military, but just economic coercion.
The U.S. Senate doesn't yet have a similar bill, but the unanimous passage of this one in the House constitutes a strong warning to Europe's corporations, that unless they obey the U.S. sanctions, huge financial penalties will be imposed upon them. There are not many issues on which the U.S. Congress is even nearly 100% united in agreement, but during this phase, the introductory phase, of America's war against Russia, the war against Russia is certainly among those few instances — entirely bipartisan.
According to Russian Television, on December 12th, headlining "US lawmakers want to put a cork in Russia's gas pipeline to Europe": "On Monday, Austria's OMV energy group CEO Rayner Zele stated that the company is set to continue financing the pipeline next year. OMV has already invested some 531 million euros ($607 million) into the project, Zele told Ria Novosti. In early December, German Foreign Minister Heiko Maas also said that Berlin's abandoning the project would not make sense as Russia will still go on with it. Germany earlier rebuked Trump's criticism of the project after the US leader accused Berlin of being a 'captive' of Moscow citing Germany's alleged dependency on natural gas from Russia."
If the U.S. Government fails to strangulate the economies in the countries such as Russia and Iran against which it has imposed sanctions, then the next step, of course, would be some type of armed invasion of the given targeted country. Before the U.S. invaded Iraq in 2003, America's economic sanctions killed from 100,000 to 500,000 Iraqi children, but then the U.S. invaded and destroyed the country vastly more than just that.
Economic sanctions are an attempt to coerce a targeted courntry's — in effect — surrender, but without needing to use a military invasion as the coercive means. Any sanctioned country is therefore in America's bomb-sights, and will be conquered in one way or another, unless the U.S. Government backs down, at some point.
According to the most extensive study that was ever done of U.S. military bases worldwide, there are over a thousand such bases, and this is a huge multiple of all non-U.S. military bases put together. That study was published in 1995. Many new U.S. military bases have been built and manned since 1995, such as several dozen in just one country, Syria, where the sovereign Government has never invited them in and many times has ordered them to leave, but they refuse to leave. Currently, the U.S. Government spends more than half of all monies that are being spent worldwide on the military.
Regarding the Nord Stream II Pipeline, the beneficiaries if that Pipeline is never completed and placed into service, will be American LNG (Liquified Natural Gas) producers, and also America's allies such as Saudi Arabia and Israel. World War III could actually start as a result of the U.S. Government's serving America's (and its allies') fossil-fuels producers above all other concerns regarding not only global warming, but even world peace itself. Those are the interests that are, in effect, at war against the entire world. This is not a statement of opinion: it is established and well-demonstrated fact. It is the overwhelmingly documented reality.
Here, translated by me and slightly abbreviated, is the December 16th statement that was made by Russia's Senator Kosachev, the Chairman of the International Affairs Committee:
A categorical statement by the United States on Nord Stream 2, calling for Germany to abandon it, and for the European Union to rally the ranks "against Russian aggression" is a clear and unceremonious interference into the affairs of sovereign nations, to which the United States has no right to have any official opinion. …
Washington's attempts to dominate and interfere in the affairs of other states are extremely dangerous for the whole world and destructive for international cooperation. This line directly contradicts the interests of any countries that are not US satellites. And it obviously contradicts the interests of Russia.
And if Russia followed solely its own egoistic interests, we should just as unceremoniously intervene in, say, the trade disputes of Washington and Beijing on the side of our Chinese ally, in the NAFTA crisis, in order to impose upon the US additional problems regarding its relations with both Canada and Mexico, or the fates of the Transatlantic and Trans-Pacific partnerships, where the United States is again working hard. To do that would be proceeding from the American principle, "the worse it is for our competitor, the better it is for us".
We do not do that. Firstly, because Russia respects the sovereignty of other nations and never interferes in their internal affairs. Secondly, because, in principle, it is not proper for a world power to behave in such a way. …
What especially disappoints me in this situation [is] … Germany's silence. The United Statyes is actually encroaching on Germany's rights. That silence is disappointing, as is the EU's passivity, which doesn't respond to the intrusion of Americans into their sovereign affairs. The European Union is not NATO. …
Author's note: first published in strategic-culture.org
The sad fate of Europe's leading figure
According to a new poll conducted by IFOP, French President Emmanuel Macron and Prime Minister Edouard Philippe's popularity ratings hit new lows as the "yellow vest" protests are getting more and more serious.
The poll's results which were published on Tuesday, indicated that Macron's approval rating fell to 23 percent, down six percentage points on the previous month, while Philippe's fell to 26 percent.
It's to be noted that the "yellow vest" demonstrations were initially held on Nov. 17 in protest to fuel-tax rises. But then it took an anti-Macron color and became a broad movement.
The poll also shows that France 40-year-old president's score now matches the low charted by his socialist predecessor François Hollande in late 2013. Hollande was then widely considered to be the least popular head of state in modern French history.
Protesters condemn Macron of closing his eyes on the rising cost of living in France. During the recent rallies, four people have died and dozens were wounded.
The protests raised at a time when some analysts were speaking of Macron's role in leading Europe! Not long ago, there were talks of Macron becoming Europe's new Angela Merkel, and that he's slowly assuming her role as Europe's leading figure. As Merkel's center-right Christian Democratic Union (CDU) fared badly in the September general elections, her status as Europe's leading figure has taken a hit. On the other hand, Emmanuel Macron emerged victorious from the French presidential elections, defeating France's far-right candidate Marine Le Pen and entered the Elysee Palace.
From that time on, Macron had several meetings with European authorities on migration, fixing the euro currency, Europe's defense, taxing digital companies and other issues. This was while his authority was flagging at home.
Attending in Germany's National Remembrance Day for the victims of war and dictatorship, Macron said that the French-German alliance "is invested with this obligation not to allow the world to slide into chaos, and to accompany it on the road of peace."
The picture which the French President was trying to draw at that time is way different from the reality which flaunts in Paris streets. Please use the sharing tools found via the share button at the top or side of articles. Now Macron-haters have seized upon the protests in Paris and are shouting that the French president stands revealed as a massively flawed leader — remote, arrogant and pushing an outdated neoliberal agenda.
Before this, the theory was that if Macron could demonstrate his ability to change France, he would also take decisive steps towards a genuine European economic government, and then a reformed, strengthened EU had the power to push back against the extremists and far-right movements which gathered lots of support over last years. But this theory has failed! Macron's domestic agenda ran into trouble, and as a result his international agenda is failing. This is the story of France's young president.
In the face of recent protests, Macron had no way but to withdraw from his order to increase fuel taxes. It also seems that he should take more appeasing actions to satisfy the demonstrators. Under such circumstances, other reforms that were to be implemented by Macron's government in near future now look much less likely to happen. It will, in turn, prevent the realization of developments that Macron has promised the French citizens, which will subsequently lead to more anger inside the French society.
Now it seems that things are getting a lot worse. Protests and street violence are likely to go on for months, turning the mire even more frightening for both French citizens and their president. The outcome of the existing chaos can be the raise of a far-right or far-left president in France next elections.
Now Macron's dreams to be known as Europe's leading figure are all gone. Indeed, he'd be lucky if an early election doesn't terminate his presence in the Elysee Palace. The "yellow vests" are currently his most terrible nightmare. Macron, who came to power with the slogan of economic development in France and the economic and political leadership of the European Union, has definitely failed to become a strong leader in Europe. Today he's considered a defeated figure in the French economy and politics, rather than Europe's leading figure.
First published in our partner MNA
Italy steps up political activities in the Mediterranean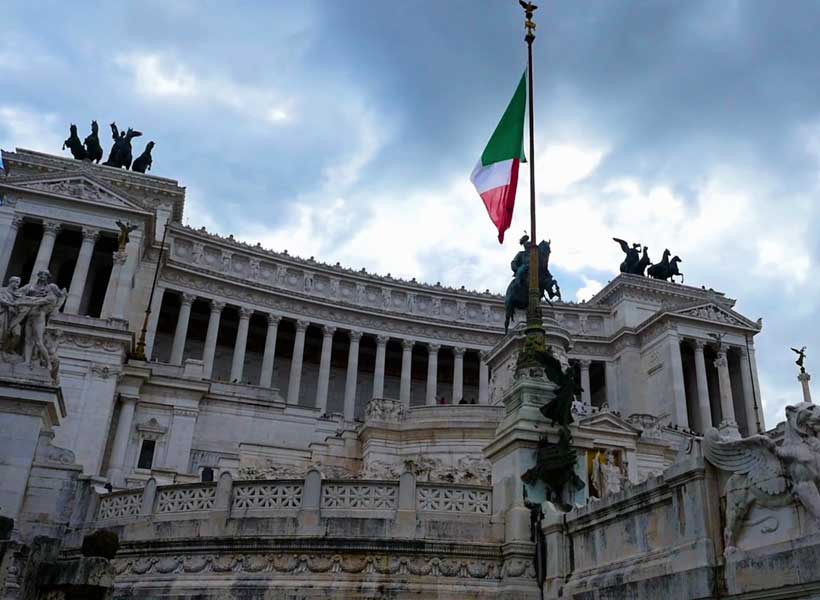 The Mediterranean serves as a platform for Rome's geopolitical efforts in the region which are aimed at creating a powerful configuration of strength that would leave the three main vectors of Italy's foreign policy – the southern (directed at North Africa), the western (directed at the Atlantic) and the eastern (directed at the Balkans) – open and easy of access.
The Gibraltar, the Bosporus, the Suez Canal, the Bab el-Mandeb Strait – the world's busiest transport arteries –  acquire a particular strategic importance for Italy as a Mediterranean power.
The so-called geopolitical theory of "extended Mediterranean" was devised recently to justify Italy's right to secure its presence in these regions . This theory is designed to put an end to the narrow perception of the Mediterranean Region as a space bounded by access to the sea and, accordingly, with a limited role of Italy.
Rome has conceptually "expanded" the Mediterranean at the expense of the adjacent Atlantic and land areas, having included the Sahel, the Middle East and the Arabian Peninsula. Thereby, Italy has assumed a "greater" geopolitical role in the region as a country whose economic stability depends on the stability of the territories adjacent to the Mediterranean region.
First of all, this refers to troubled countries, such as Libya, Algeria and Tunisia, which supply Italy with gas. Italy's intention to politically establish itself in the Sahel as part of the "expanded Mediterranean" was dictated by the desire to create a controlled space in the rear of Libya, Tunisia and Algeria to prevent their further destabilization.
Italy is among the top six EU countries with highly developed sea trade. According to Eurostat, in 2016 this figure was 61% (of which 66.6% were imports and 55.9% were exports). By this indicator, Italy loses to Portugal (81%), Cyprus (80%), Greece (77%), Spain (74%) and Malta (67%). None of Italian ports is included in the ten busiest EU trade harbors. The Italian authorities intend to change this situation.
Under the EU parameters, maritime trade accounts for 51% of overall trade, of which 53% is export and 48% is import. 19% of the global sea traffic and 30% of oil haulage pass through the Mediterranean Sea (an increase of 120% over the past 16 years). 65% of all energy resources are delivered to Europe by the Mediterranean. As these indicators tend to show an upward trend, Italy is set on  ensuring a more pronounced economic and political presence in the Mediterranean .
Given the situation, the Italian diplomacy face the following agenda in the region:
– to promote an equal distribution of power among top players in the Mediterranean in order to avoid any imbalance, be it in favor of countries that have no binding agreements or strategic cooperation agreements with Rome, or in favor of states whose political, military and economic potential is equal to that of Italy (France, Spain), or exceeds it (Germany);
– strengthen the political and economic presence of Italy in areas designated as the "extended Mediterranean", thereby ensuring the participation of the Italian fleet in international anti-piracy missions;
to promote the peaceful settlement of current conflicts in the region (Syria, Iran, the Cyprus problem) with a view to prevent a buildup of other countries' military presence within Italy's strategic interest zone;
– to promote the diversification of energy supplies with due regard for Italy's 77% dependence on external supplies, to initiate the development of gas and oil fields in Libya, Algeria, Egypt (Rome plans to invest € 175 billion in the development of the energy sector and related environmental projects by 2030.)
– to contribute to the transformation of Italy, located at the junction of sea routes from North Africa, the Persian Gulf and the Caspian Sea, into a leading transport and distribution hub of oil and gas exports and imports for the EU ;
– to prevent the weakening of Italy's positions in the EU in case of the strengthening of the Berlin-Paris axis, which will not be easy to achieve amid the emerging conflict between Brussels and Rome over the Italian budget.
First published in our partner International Affairs