Russia vs. West: EU-Russia strained relations
[yt_dropcap type="square" font="" size="14″ color="#000″ background="#fff" ] W [/yt_dropcap]est continues to be anti-Russia even during the early reign of President Trump who claimed to try and drastically improve relations with its Cold War foe. End ideology in Russia and Eastern Europe has not helped the situation to improve. USA continues to control policy making processes in Europe and does not let Europe think for itself and EU does not want lose the US help. As such Russia's efforts to bring EU out of US control mechanisms have not been successful for obvious reasons.
US hand in Ukraine
Russian ties with the western world have never been smooth though at times they are seen making some efforts to make up and even stop fighting each other. Mutual mistrust is the main cause for the conflictual situation and this mistrust is not without any base. The 9/11 that helped both to forget their differences and forge a common front against Islam on the promotion of media Islamophobia, could not sustain itself too long as the trust deficit between them is too strong.
USA influenced the government of Kiev (Ukraine), considered historically bound with Russia since its early formatary stages, to oppose Russia. That indeed annoyed Russian iron President Vladimir Putin who in order to redeem Russia's lost prestige retook Crimea. Annexation of Crimea from Ukraine, now a part of Europe and EU, by Russia has cut its relations with both USA and Europe almost simultaneously.
Mutual sanctions hurt EU and Russia, economically. USA continues to press EU not to lift the sanctions on Russia. It is three years since Russia annexed Ukraine's Crimean peninsula and began its covert invasion of eastern Ukraine. At the time, it seemed like the start of a more ambitious Israel-like land-grab. His rhetoric implied that Ukrainian and Belarusian independence was only a historical anomaly.
President Vladimir Putin, a former KGB boss working in Europe, first came to power in 2000 by killing Chechen Muslims in a well planned military attack on Chechnya; he has made all efforts to make Russia super power once again and he shrewdly managed the foreign policy, made Russia emerge as a super power. When Putin described Russians as "one of the biggest, if not the biggest ethnic group in the world to be divided by borders," Russia's neighbors — some of them homes to large Russian minorities — wondered whether he meant to erase those borders. Eastern Europe, dotted with frozen conflicts of Russia's making, is stuck in transition to an uncertain future. Though he still holds Crimea and parts of eastern Ukraine, Putin has alienated the rest of Ukraine. But the West also has little to congratulate itself on.
Putin's pet project has been to bring in former Soviet states into Russian fold. Three years on, one is not quite sure if Putin's project has made any headway. But the west says he has clearly failed. But Moscow's willingness to use economic and military coercion in its neighborhood has alienated many who might otherwise have felt an affinity with Russia.
Conspiracy
With Superpower instinct, Vladimir Putin opposes the fall and disintegration of the mighty Soviet Union as a western conspiracy and said that Ukrainian and Belarusian independence was only a historical anomaly. When he described Russians as "one of the biggest, if not the biggest ethnic group in the world to be divided by borders," Russia's neighbors — some of them homes to large Russian minorities — wondered whether he meant to erase those borders.
Today, the USA and the EU remain extremely cautious about Russia's imperial intentions and see a hidden agenda of the Kremlin to revive Soviet Union in another format. Russia is unhappy that most of the former Soviet Republics have been admitted into US led NATO and Germany led European Union (EU). The European Union has consistently dodged the issue of possible EU membership for any of the six former Soviet states that now lie in Europe (Armenia, Azerbaijan, Belarus, Georgia, Moldova and Ukraine). Russia has a clearer vision for the region than the West does. It has never treated the six states as fully sovereign. After Putin became president for the third time, in 2012, he stepped up efforts to keep former Soviet states inside what his predecessor, Dmitriy Medvedev, described as a "region of privileged interests".
As USA guides European policies, Western leaders do admit that Russia has a veto on its neighbors' foreign policies. But even a few want a fight with Russia even with US backing. They are scared of Russian military prowess. Eastern Europeans who want their countries (and Turkey that would join the EU) to meet European "standards" of governance and join Western institutions have become disillusioned by the West's failure to offer full-throated support against the Kremlin.
Meanwhile, a After Kiev announced the travel ban on Samoylova from entering Ukraine for the next three years, the Russian TV network Vesti declared that Russian television will not broadcast this year's Eurovision contest, though the broadcasting rights for the 2017 competition actually belong to a rival station in Russia, Channel One. It's not yet clear if Channel One will agree to the EBU's offer, having announced previously that it will send Samoylova as Russia's contestant for Eurovision 2018, in light of Ukraine's "unreasonable" decision.
Eastern Europeans who want their countries to meet European standards of governance and join Western institutions have become disillusioned by the West's failure to offer full-throated support. Few Western leaders admit that Russia has a veto on its neighbors' foreign policies. But even fewer want a fight with Russia.
So what can Eastern European countries do if they do not want to be in Russia's orbit but cannot join Western institutions? Have they lost their independent capacity to decide their own matters?
Region of privileged interests
Russia has a clearer vision for the East European and former Soviet zone regions than the West does. It has never treated the former six Soviet states as fully sovereign. After Putin became president for the third time, in 2012, he stepped up efforts to keep former Soviet states inside what his predecessor, Dmitriy Medvedev, described as a "region of privileged interests". But Moscow's willingness to use economic and military coercion in its neighborhood has alienated many who might otherwise have felt an affinity with Russia.
The top priority of EU should be establishing the rule of law. Countries where courts work and laws are stable will be more attractive to foreign investors and less vulnerable to economic pressure. The West can help by making it harder for local elites to launder the proceeds of corruption through the EU or US. Denying Turkey its due place in EU as a European state just because of Islamic religion is not at all fair.
Meanwhile, Russia needs to treat all regions fairly. Geography and economics mean that the Eastern Partnership countries would benefit from good political and trade relations with Russia. They should not shy away from this, as long as relations are on the basis of sovereign equality, consistent rules and mutual benefit. Ensuring that minority ethnic groups are fairly treated is also vital. Disaffected minorities have been fertile soil for Russia to promote separatist conflicts — there is less scope for mischief if all communities have a stake in society.
The West should use the coming years to try to persuade Moscow that, whether or not more countries join Western institutions (and even the most advanced are decades away from membership), it is in everyone's interests that they should be prosperous, stable and well-governed.
West tells Moscow that it is time to give up its nostalgia for empire. The biggest policy shift must come from both USA and Russia that continue to behave as though their prestige and fate depends on controlling Europe and neighbours. Europe's other imperial powers have realized that it is better to create shared economic and other interests with former possessions than to try to coerce them.
Putin said US-Russia relations have touched the lowest level now as President Trump continues to behave erratically, especially with his bombing Syria, in order to get special media coverage.
A major issue
The European Union has consistently dodged the issue of possible EU membership for any of the six former Soviet states that lie in Europe (Armenia, Azerbaijan, Belarus, Georgia, Moldova and Ukraine). NATO leaders agreed in 2008 that Georgia and Ukraine "will become members of NATO." But after Russia invaded Georgia in 2008 and Ukraine in 2014, NATO dragged its feet on fulfilling that promise.
Europeans have an important job at hand as they have the future of the fragile union in their own hands. As they strive to remain united because in unity lies their strength they Russia a disturbing or destabilizing factor.
Both USA and EU talk about 'common values" and say Russians do not share their values. While, any genuine rapprochement with Russia is difficult to foresee in their differences in the near future, the EU would strive to engage Russia where possible and speak out when their views clash as they are too important to one another. But any engagement is firmly based on the grounds of the international rules-based system and its principles and values. The spirit of Eurovision's values of inclusivity goes against any real truck with Russia.
Between Russia and the EU, Eastern Europe's Future is Uncertain. Eastern Europe, dotted with frozen conflicts of Russia's making, is stuck in transition to an uncertain future. It is three years since Russia annexed Ukraine's Crimean peninsula and began its covert invasion of eastern Ukraine. At the time, it seemed like the start of a more ambitious land-grab.
Three years on, Putin's project has clearly failed. Though he still holds Crimea and parts of eastern Ukraine, he has alienated the rest of Ukraine. But the West also has little to congratulate itself on. Eastern Europe, dotted with frozen conflicts of Russia's making, is stuck in transition to an uncertain future.
Will European Union survive?
Lighting or illumination is considered to be a happy expression for something that has happened well, the Tel Aviv city hall building in Israel was illuminated in "solidarity" with Russia after the blast in the St.Petersburg metro in Tel Aviv, Israel, April 3, 2017. As a terrorist nation, making terrorizing the besieged Palestinians as their major hobby, Israel is through about state terror operations and their needs. Whether or not Israel was happy and over joyous about the terror attacks in Russia is not very clear, though.
The survival of European Union as multinational continental entity is a major theme of debates and media reports as the fate of survival depends on factors that seem to be intractable.
Obviously, Brexit has given a jolt to Germany's efforts to strengthen the Union with further measures. Though many in Britain rethink the decision to quit EU for good, the decision of the people and parliament is final and only few formalities need to b completed to make UK a totally soverign nation.
In fact, the fate of EU had been the subject of heated debates even much before Britain opted out of EU. Over years of meticulous steps undertaken by the EU make it look a cohesive multi-nation, now it is much better than a few years ago.
Recently, European leaders came together to celebrate 60 years of the continent's greatest peacetime project: the European Union. And today, 60 years later, the vision remains alive and we can be proud of our achievements. Europe has turned from a continent of war to a continent of peace. This project has brought together 28 European states, more than 500 million people speaking 24 languages in one union, the EU.
The EU today might symbolize peaceful cooperation, respect for human dignity, liberty, democracy, equality and solidarity among European nations and peoples. It is the largest trade power and development and humanitarian aid donor. The world's largest single market and the euro is the second most important global reserve currency.
Back on March 25, 1957, the Founding Fathers signed the Treaty of Rome – an act that resolutely put an end to the trend of devastating wars between neighbors on our continent. Fundamentally a people's project, Europeans pledged "farewell to arms" and "never again war." President Juncker stated that they are the heirs of those who first established Europe, of those men and women who in 1945 returned from the front and the concentration camps to towns and villages which had been destroyed. He added that putting behind them animosities among neighbors and reconciling the feeling of national identity with a commitment to the common good, Europeans vowed to work toward a vision of a peaceful, united and prosperous Europe.
EU today may be home to the largest union of democracies in the world and legally European citizens are free to live, work and retire anywhere in Europe. It is at the cutting edge of innovation. EU membership has resulted in increased and shared prosperity. This makes them a strong partner when they all together need to adapt and to face the new challenges of the world: effects of rapid globalization continued armed conflict and the rise of terror, poverty and migration, a degrading environment and resource depletion.
USA insists that Russia is a destabilizing factor in their ties and the term "challenge" is also used nowadays to describe the state of EU-Russia ties. As spelled out in the EU Global Strategy, "managing the relationship with Russia represents a key strategic challenge for the European Union." For the last couple of decades, the EU and Russia had assumed a strategic partnership based on the convergence of values, economic integration, and modernisation of our societies.
Economic partners
However, the partnership faced a breakpoint in 2014 with the illegal annexation of Crimea and the destabilization in Eastern Ukraine. From that point forward and today, it is clear that Russia and the EU have some deep differences: they relate to the European security order, principles of pluralism and human rights, the need for an open market economy and a rules-based trading system. At the same time, Russia and the EU remain strategically important to each other.
The EU remains the largest trading partner for Russia, while Russia is the EU's fourth largest. We also have a number of shared concerns, such as the threat of terrorism, climate change and the situation in the Middle East. The success of the joint efforts to reach a nuclear deal with Iran demonstrates that we can cooperate in the international arena.
Many see Europe's long-term security in regime change in the Kremlin would welcome the opportunity to bring into question the incumbent's assertions that Russians are alone and embattled. A few small-minded individuals somehow think St. Petersburg does not "deserve" sympathy because of Sevastopol, who assume that every terrible incident is some kind of "false flag" operation instigated by Putin to generate some kind of "rally-round-the-flag" sentiment, is not only wrong, it's dangerous.
To move forward by shedding the US luggage, the EU would continue to undertake substantial and significant steps that provide a direct impetus to strengthening people to people contacts both within the Union and with Russia. From cooperation across our common border through student exchanges to support for civil society – those are the efforts that form the real glue between our peoples.
Observation
The West seeks to spread confusion, dismay, suspicion and uncertainty, globally. Everything is symbolic, and by not showing solidarity, Europe played into the hands of a Kremlin narrative that has been deployed again and again on far flimsier grounds. The Kremlin argues that the West is fundamentally Russophobic, and it delights in seeing woes of every kind besetting Russia.
Unlike the Cold War between superpowers, Europe wages a "hybrid war" or 'political war' against Russia engineering disinformation and political subversion. The corollary is that every time the European Court of Human Rights censures Moscow, every time an EU delegation calls for greater transparency, every time a Western observer notes flaws in electoral processes, it can neatly be discounted as European mischief-making at best, and at worst 'hybrid war.'
World is in the midst of a renewed Cold War and there are all kinds of reasons for Europe to feel hostile toward Russia, from its annexation of Crimea, to its aggressive intelligence activity. Nonetheless, there is a higher calling of human sympathy, a sense that we are all united in the face of the unexpected and undiscriminating threat of terrorism.
Many in EU seek a ban their dirty-money oligarchs and their paranoid-patriot lawmakers, but they do welcome their students, tourists, artists and entrepreneurs. This supposedly denies the Kremlin's propagandists easy opportunities. Indeed, it actively undermines their pernicious narrative that seeks to force Russians into an artificial choice between us and them, patriot or traitor.
NATO and EU do not want any truck between Russia and former Soviet republics most of them are now their own members NATO leaders agreed in 2008 that Georgia and Ukraine "will become members of NATO." But after Russia invaded Georgia in 2008 and Ukraine in 2014, NATO grew panicky and dragged its feet on fulfilling that promise.
Notwithstanding the US opposition to Russia and future of Euro-Russia relations, 60 years of experience since the signing of the Rome Treaty shows that a united EU is capable of strengthening and extending the wellbeing of European people. And a united EU will be a strong and reliable partner to countries around the world, including Russia.
A New Turn to the Indo-French Relations
Hudson Institute's researcher, Aparna Pande called France as "India's new best friend" in 2019. Fast forward to present day, France has taken its partnership with India to the next level through the recent Indo-French space partnership for expeditions to Venus.
The space expedition partnership has followed the French envoy's support for India's UNSC membership and the launch of a satellite for climate observations. Furthermore, Emmanuel Lenain, ambassador of France to India said, "This year has been an eye opener for Europe. The world is becoming dangerous and the world has powers that do not want to play by the rules. We consider India as positive and trust it for exemplary dependency. France will support India's bid for a permanent seat at the United Nations."
Indo-French Relations
India and France have had trade relations since the 17th century. The diplomatic relations go back to the time when India became the newly independent country in 1947. The development of bilateral ties was significantly achieved through the state visit of French President Jacques Chirac in 1998. Since then, there had been a series of state visits to and forth between the heads of both India and France establishing close ties with each other.
Additionally, India and France have been long term partners in the defence arena since 1953. India had acquired the famed MD 450 Ouragan, nicknamed 'Toofani' and Mystere in the 1970s and 1980s. Recently, the Indian government has also procured the Rafale fighter jets from France which had arrived in July 2020.
Under the leadership of Indian Prime Minister Narendra Modi and French President Emmanel Macron, the Indo-French relations have been strengthened through regular state visits contributed to take the strategic partnership established in 1998 further ahead. Just like the defence sector, the Indo-French relation is prospering in the space sector as well. This is also because of France's pivot to Indo-Pacific region. The growing tensions between the US with China and Russia, Brexit, both France and India are realizing that a shift in the world order is underway especially with the Covid 19 pandemic making the world unstable on various fronts.
Indo-French Space Partnerships
The Indo-French space partnership for expedition to Venus seems a follow up from the 2018 bilateral agreement on the India-France Joint Vision for Space Cooperation. This strategic partnership was spread over different facets of space science including sounding rocket development, joint satellite realization, training programmes, satellite launches. The Indian Space Research Organisation (ISRO) successfully reached Mars on its first attempt in 2014. In the same year, the French National Space Agency (CNES) successfully launched the E-CORCE Earth observation satellite. In recent years, there has been a number of partnerships between ISRO and CNES.
In 2019, there was an agreement signed between CNES and ISRO to establish a maritime surveillance centre in India. As part of this, both the space agencies are collaborating on India's first crewed space mission, Gaganyaan project which is scheduled to launch in 2022. CNES has agreed to train Indian astronauts at the Toulouse Space Centre helping India to lay the foundation for preparation for future human spaceflight. The 2019 partnership followed the broader agreement signed during President Emmanuel Macron's state visit to India in March 2018.
The latest joint Indo-French Venus mission is a historic partnership till now. The instrument for the mission, VIRAL (Venus Infrared Atmospheric Gases Linker) is developed by Russian and French agencies. In September 2020, CNES has confirmed in a statement, "in the domain of space exploration, France will be taking part in ISRO's mission to Venus, scheduled to launch in 2025. CNES will coordinate and prepare the French contribution, the first time a French payload will be flown on an Indian exploration mission."
India-France relations in space have been a great success in the past. The upcoming ISRO-CNES Venus mission will strengthen the Indo-French partnerships further.
Taking For Granted … Be Wary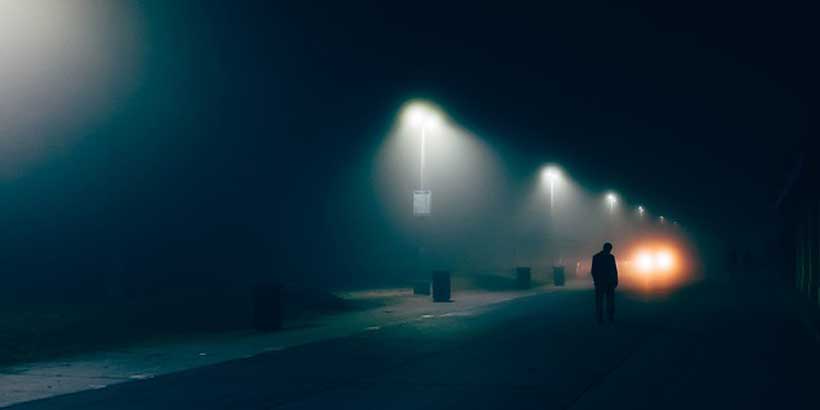 The title of these comments is inspired by my personal experience in important areas of public policy both as a politician beginning in the 1970s and more recently as Secretary General of the OECD from 1996 until 2006. That was a very important decade as it ushered in the period which some day we thought would be known as the beginning of globalization on a grand scale.
When I took up my responsibilities in Paris at the end of May 1996 it was a time brimming with optimism about the great future ahead for our children and generations to follow! We were about to say goodbye to one of the most brutal and bloody centuries in human history. Physical human suffering was compounded by poverty and misery of hundreds of millions, especially in the developing world.
Many of us involved at the international level in public policy saw major opportunities to address challenges which had eluded us in the past. Indeed we took a great deal for granted and I must confess that I certainly did. Why? Here are a few examples and the reasons for taking so much for granted.
We had just witnessed major geopolitical restructuring in the wake of the fall of the Berlin Wall. The Soviet Union had collapsed and we assumed that the threat of nuclear war had disappeared with it;
With the replacement of the GATT the ( WTO) we took for granted the exciting prospect of global free trade and investment, which would bring economic growth and rising prosperity everywhere, but especially to the developing world. We expected "trade" not "aid" to be the route out of third world poverty;
The expansion of the proven Marshall Plan formula to regions fractured by division and conflict. We took for granted that such approaches could bring peace to the war torn Balkans and perhaps even to the Middle East and the Arab World;
We took for granted that with the publication of the Brundtland Report " Our Common Future" on Sustainable Development followed by the Rio Earth Summit in 1992, followed by the commitments in the Kyoto Protocol of 1997, that the decades long stalemate of slowing green house gas emissions (GHGs) (and therefore global warming) had been broken and that multilateral international commitments would ensure the protection of the biosphere and its natural capital;
We took for granted that improvements to the stunning success of healthy capitalism through universal principles of good corporate governance, supported by an Anti Bribery Convention, would control the greed inherent in the undue exploitation of unfettered capitalism. We took for granted that the wealth and wage disparities would narrow, especially in the United States;
We witnessed the remarkable rise of the European Union (EU) uniting former enemies. We took its expansion and global role for granted. Regarding the EU, I often quote a paragraph from the preface of A History of Europe by H. A. L Fisher, a warden at Oxford University in the 1930s. He wrote: "[No] question [would be] more pertinent to the future welfare of the world than how the nations of Europe … may best be combined into some stable organization for the pursuit of their common interests and the avoidance of strife";
We also took for granted the gradual spread of democracy and democratic institutions into the former countries of the Soviet Union and elsewhere in central Europe, South America and Asia;
Early misgivings about the ideological bent of Recep Erdogan as the Prime Minister, and then President of Turkey, were dispelled as he initially seemed supportive of good governance, freedom of the fourth estate, free speech and democratic principles. We believed him and took for granted that the remarkable reforms introduced by Mustafa Kemal, known as Ataturk, would ensure the survival of a secular democratic Turkey;
We took for granted the United States as a lone global superpower, magnanimous and fair, the first true united nation with people drawn from all corners of the planet to its robust democracy and unlimited opportunities.
As we look back over the past 25 years it is obvious that much too much was taken for granted. Given that so few of the opportunities we assumed would bring the world to a much better place were seized by my generation, what do you perceive as a better way forward? When we open that discussion in a few minutes, I hope I have convinced you to take little for granted. Be wary, if not skeptical, about those who foresee only a prosperous and peaceful future for this wonderful planet.
We need to remind ourselves of the following and address the questions I raise in our general discussion.
1. We failed to engage Russia with the West and as a result are now strengthening NATO in an effort to contain Putin's aggressive behaviour. History may show this to be the most egregious of all Western public policy failures in the post-Soviet Union period because of its impact on other areas of global concern where Russia should have been a partner. Is it too late to recover from a failure to engage Russia despite the Russian adventures in Crimea and the Ukraine?
2. The EU is increasingly fragile, with concern about the future of the euro common currency and the EU's capacity to deal with massive immigration from the war-torn areas of the Middle East. Do the weaknesses of the EU reflect a too rapid expansion without strengthening institutions which would move it toward a more federalist structure promoted by the Spinelli group?
3. Tensions have grown between China and its neighbours over territorial disputes, convincing the United States to pivot from its European focus and increase its military presence in Asia. Does this refocussing plus a strengthening alliance between China and Russia herald the reigniting of another Cold War like the one my generation grew up with?
4.Now many more nations( and possibly terrorist groups) have access to nuclear weapons. Does that greatly increase the possibility of a 21st century nuclear war?
5.The global free trade agenda is in the doldrums with the failure of the Doha Round and the concomitant rise of protectionist rhetoric, especially in the United States ,at the highest political levels. Does this mean that global free trade is now beyond reach?
6. Is the prospect of eliminating poverty in the developing world through trade and investment dying?
7.Reductions in GHG emissions, especially CO2, but also methane, continueto elude us after decades of effort, showing how ineffectual the United Nations Framework Convention on Climate Change process has been and will be. The widely heralded but unenforceable Paris Agreement in the context of a history of failures is even dangerous because much of the public thinks our leaders have come to grips with this challenge (as we all did after the Kyoto Protocol was adopted in 1997). Do they do not realize that even if the agreed upon targets are achieved they are not sufficient to keep global temperatures below the level that the scientific community tells us is necessary to prevent dramatic and irreversible climate change?Is there resistance to developing a Plan B as a last resort to prevent unacceptable global warming? Solar radiation management , a form of geo engineering, seems to be broadly under consideration. Is that good or of concern? As areas of the world may become uninhabitable, will there be mass migration from areas of the developing word to more temperate climates?
8. For those who believe in democracy and perceived it as beginning to take root after the fall of the Berlin Wall and the collapse of the Soviet Union do subsequent developments undermine the confidence that many democratic governments may be in retreat? In some countries, such as Thailand, there has been a return to a military dictatorship. In others, such as Russia and other countries that were formerly part of the Soviet Union, there is only a pretense of democracy with rigged elections, as in Belarus. There also appears to be backsliding in Turkey, a very important global player and a bridge between Asia and its historic Western allies. The situation in Turkey, which held such promise only a decade ago, is very worrisome. President Erdogan seems increasingly autocratic and intolerant of criticism and dissent. Failure of this democracy could be a sad, even tragic, development. Turkey is a major regional and global power, and through the influence of Atatürk it became an emerging secular democracy with a majority Sunni population straddling Europe and Asia. Atatürk showed the world what individual leadership supported by ethical standards could accomplish in a short period of time.
9. Is the world faced with a growing number of autocratic strongmen who would prefer to destroy the important international infrastructure if it constrains their personal ambitions? It would appear that when one combines the far east, parts of Eastern Europe, Russia, Turkey, China, North Korea, the Philippines, Thailand etc, more than 50% of humanity is or will soon be governed by "strong men". With few exceptions such as Ataturk, history shows that such people have only one interest "me".
President Trump gives every indication that he is anxious to join the ranks of these strongmen, initially by withdrawing the United States from the central role it had played through visionary leadership by building and helping to maintain the post war international and institutional architecture. His slogan "America First" should be interpreted for what it really is, namely, "Donald Trump First".
There is a disquieting commentary in the New York Times of 16 December 2016 entitled "Is Donald Trump a Threat to Democracy" by Professors Steven Levitsky and Daniel Ziblatt of Harvard University. Here is an excerpt:
"Donald J. Trump's election has raised a question that few Americans ever imagined asking: Is our democracy in danger? … Past stability is no guarantee of democracy's future survival … Our research points to several warning signs.
The clearest warning sign is the ascent of anti-democratic politicians into mainstream politics. Drawing on a close study of democracy's demise in 1930s Europe, the eminent political scientist Juan J. Linz designed a "litmus test" to identify anti-democratic politicians. His indicators include a failure to reject violence unambiguously, a readiness to curtail rivals' civil liberties, and the denial of the legitimacy of elected governments. "
Mr. Trump tests positive on all counts. In the campaign, he encouraged violence among supporters and pledged to prosecute Hillary Clinton;
He has
threatened legal action against unfriendly media, and continues to suggest that he might not accept the election results saying the election will be rigged. If he loses will he in some way resist leaving office?
Since his 2016 election he has not changed his attitude on any of these issues.
David Frum, a Conservative and traditional Republican and a senior editor at the Atlantic published a book two years ago "Trumpocacy- The Corruption of the American Republic". It has recently been released in paperback with a new preface by Frum which reviews the appalling record of this individual to whom Americans have entrusted the leadership of the most powerful nation in history.
In a concluding paragraph of the book he writes…." President Trump is cruel, vengeful, ignorant, lazy, avaricious and treacherous…"
Later he adds: "We are living through the most dangerous challenge to the free government of the United States that anyone alive has encountered. What happens next is up to you. Don't be afraid. This moment of danger can be your finest hour as a citizen and as an American"
Today I cast Frum's challenge to each of you in a global perspective rather than just American.
Yes, democracy can be fragile everywhere.
We who live in well-established democracies must never be complacent or smug about the success of our societies. The comments of the Harvard professors above echo that concern.
Our democratic societies and their political systems must adapt to a rapidly evolving world. We are increasingly in that global village through forces of globalization amplified by communication and transportation technologies.
In line with the work of Charles Darwin, it has been said that "it is not the strongest of the species that survive, nor the most intelligent, but the one most responsive to change." The same could be said of democratic governments and even empires.
What happens next to global free government is up to your generation of leadership. It is a humungous challenge, especially in countries where the seeds of democracy have never been planted or where they have enjoyed short life spans, Thailand and especially Turkey come to mind.
The future of democracy across the globe could be destroyed if the autocratic motives and moves of Donald Trump succeed, as they well might if I read the current political climate in the United States correctly. Despite shortcomings which need correction such as the unfortunate influence on elections through Super Pacs, the United States has been perceived for years as a remarkable democracy which others attempt to emulate. This may be about to change as it is increasingly viewed as government by the rich, of the rich and for the rich, and Trump does not appear to feel constrained by the institutional checks and balances of the constitution. He could put American democracy on the terrible path to an autocratic state which he seems to admire, especially in the Russia and Turkey of today.
In summary, what looked to be a promising future in all the major areas of concern in the 1990s has evolved into what could best be described as an economic, social, and geopolitical mess. But as bad as that story is, we have succeeded in making the future even more problematic with the arrival of global terrorism.
My generation must recognize the extraordinary failures of the past decades. Your generation must do better.
It seems that efforts to create consensus on major issues amongst many sovereign nations does not work. Is there not a better way forward in global governance? This is the last question I leave you with.
Have 190 counties not offered proof of the impossibility of finalizing an international and binding free trade agreement known as the Doha Round, or as almost 200 countries have done in their efforts to find consensus on concrete solutions to address the challenges of climate change. Neither set of efforts, the first initiated through the WTO process and the second through the United Nations Framework Convention on Climate Change process, has delivered the results sought and it is unlikely they ever will.
Is starting small and gradually broadening an international consensus a better option? The EU successfully evolved from a small base but has it expanded too rapidly to consolidate and build upon its remarkable and successful beginnings? Even the G20 may be ineffectual because of size and economic and social diversity.
Does the difficulty of building broad consensus on these issues suggests that a structure more resembling the UN Security Council would be more effective? Could the Security Council itself with a limited membership of powerful countries become a global steering group and replace the G-7 process?
Whether we like it or not, each major power has spheres of influence over smaller regional powers through shared history, culture (sometimes language), and trade and investment.
When we compare human and societal evolution to a relay race one generation must pass the baton on to the next. In a small way that is what I am saying to you today. I hope our discussion will touch upon a number of these important and often controversial issues.
We have fallen behind in many respects in the early years of this 21st century, perhaps even forfeiting many of the hard-earned benefits of good capitalism and democracy to an ever increasing number of corrupt strong men and autocratic regimes.
Is that the future?
Remember the words Shakespeare attributed to Brutus:
"There is a tide in the affairs of men, Which, taken at the flood, leads on to fortune; Omitted, all the voyage of their life is bound in shallows and in miseries."
I am persuaded that the latter may be our fate. We did not take the flood of opportunities at hand in the 1990s. Is it too late to recover through hard work, sacrifice and creativity in restructuring global governance for a better world.
What should we do? What can you do?
It will depend to a large extent on your personal values which I hope have not been irreversibly warped by admiration for the material success of greed and visible wealth of the famous 1% who dominate power and politics in the USA and increasingly elsewhere.
I have described the state of the world today as analogous to the fireplace at my country home. It is usually fully loaded with tinder, kindling and dry wood. All it awaits is a match. Unfortunately, in the world today there are many matches waiting to be lit and spread their deadly destruction to regions, if not the planet as a whole.
*This text is exclusively made as supplementary for a university lecture held on 28 OCT 2020. It is a part of the so-called 'Geneva Lecture Series – Contemporary World of Geo-economics', concepted and considered by prof. Anis H. Bajrektarevic for the Swiss University in Geneva.
Economic situation is EU citizens' top concern in light of the coronavirus pandemic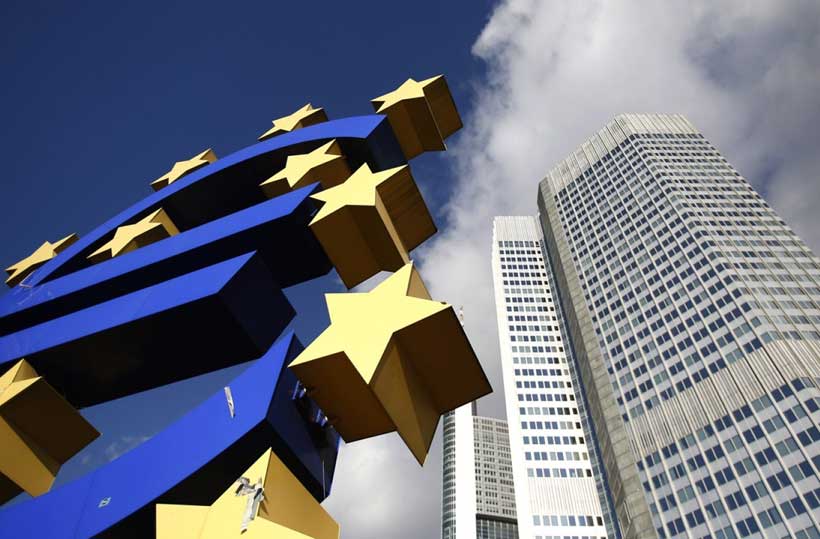 In a troubled period marked by the coronavirus pandemic, trust in the EU remains stable and Europeans trust the EU to make the right decisions in response to the pandemic in the future. In the new Standard Eurobarometer survey released today, European citizens identify the economic situation, the state of Member States' public finances and immigration as the three top concerns at EU level. The economic situation is also the main concern at national level, followed by health and unemployment.
In the new Eurobarometer conducted in July and August, concern about the economic situation is reflected in the perception of the current state of the economy. 64% of Europeans think that the situation is 'bad' and 42% of Europeans think that their country's economy will recover from the adverse effects of the coronavirus outbreak 'in 2023 or later'.
Europeans are divided (45% 'satisfied' vs 44% 'not satisfied') regarding the measures taken by the EU to fight the pandemic. However, 62% say they trust the EU to make the right decisions in the future, and 60% remain optimistic about the future of the EU.
Trust and image of the EU
Trust in the European Union has remained stable since autumn 2019 at 43%, despite variations of public perceptions during the pandemic. Trust in national governments and parliaments has increased (40%, +6 percentage points and 36%, +2 respectively).
In 15 Member States, a majority of respondents says they trust the EU, with the highest levels observed in Ireland (73%), Denmark (63%) and Lithuania (59%). The lowest levels of trust in the EU are observed in Italy (28%), France (30%) and Greece (32%).
The proportion of respondents with a positive image of the EU is the same as that with a neutral image (40%). 19% of respondents have a negative image of the EU (-1 percentage points).
In 13 EU Member States, a majority of respondents has a positive image of the EU, with the highest proportions observed in Ireland (71%), Poland and Portugal (both 55%). In 13 other Member States, the EU conjures up a predominantly neutral image for respondents, with the highest proportions observed in Malta (56%), Spain, Latvia and Slovenia (all 48%).
Main concerns at EU and national level
Citizens mentioned the economic situation as the most pressing issue facing the EU – over one-third (35%) of all respondents, a strong increase of 16 percentage points since autumn 2019, and rise from third to first concern. Concern about the economic situation has not been this high since spring 2014.
Europeans are also increasingly concerned about the state of Member States' public finances (23%, +6 percentage points, the highest level since spring 2015), which moves from fifth to second place on a par with immigration (23%, -13 percentage points), the latter now being at the lowest level since autumn 2014.
In the midst of the coronavirus pandemic, health (22%, new item) is the fourth most mentioned concern at EU level. The issue of the environment and climate change has lost ground, down 8 percentage points to 20%, followed by unemployment (17%, +5 percentage points).
Similarly, the economic situation (33%, +17 percentage points) has overtaken health as the most important issue at national level, rising from seventh to first position. Although in second position, health has had a notable increase in mentions since autumn 2019 (31%, +9 percentage points), taking it to its highest ever level over the past six years.
Unemployment has also increased considerably in importance (28%, +8 percentage points), followed by rising prices/inflation/cost of living (18%, -2 percentage points), the environment and climate change (14%, -6 percentage points) and government debt (12%, +4 percentage points). Mentions of immigration (11%, -5 percentage points), are at their lowest level for the past six years.
The current economic situation
Since autumn 2019, the proportion of Europeans who think that the current situation of their national economy is 'good' (34%, -13 percentage points) has declined considerably, while the proportion of respondents who judge this situation to be 'bad' has increased sharply (64%, +14 percentage points).
At national level, a majority of respondents in 10 countries says that the national economic situation is good (down from 15 in autumn 2019). The proportion of respondents who say the situation of their national economy is good ranges from 83% in Luxembourg to 9% in Greece.
The coronavirus pandemic and public opinion in the EU
Europeans are divided on the measures taken by the EU institutions to fight the coronavirus outbreak (45% 'satisfied' vs 44% 'not satisfied'). However, a majority of respondents in 19 Member States is satisfied with the measures taken by the European Union institutions to fight the coronavirus pandemic. The highest positive figures are found in Ireland (71%); Hungary, Romania and Poland (all 60%). In seven countries, a majority of respondents is 'not satisfied', especially in Luxembourg (63%), Italy (58%), Greece and Czechia (both 55%) and Spain (52%). In Austria, equal proportions of respondents are satisfied, and not satisfied (both 47%).
However, more than six Europeans in ten trust the EU to make the right decisions in the future (62%). The most frequently mentioned priorities for the EU's response to the coronavirus pandemic are: establish a strategy for facing a similar crisis in the future and develop financial means to find a treatment or vaccine (each 37%). 30% think that developing a European health policy should be a priority.
Europeans' personal experiences of confinement measures were very diverse. Overall, close to three Europeans in ten say that it was fairly easy to cope with (31%), while a quarter say it was fairly difficult to cope with (25%). Finally, 30% say that it was 'both easy and difficult to cope with'.
Key policy areas
Asked about the objectives of the European Green Deal, Europeans continue identifying 'developing renewable energy' and 'fighting against plastic waste and leading on the issue of single-use of plastic' as the top priorities. More than one third think the top priority should be supporting EU farmers (38%) or promoting the circular economy (36%). Just over three in ten think reducing energy consumption (31%) should be the top priority.
Support for the Economic and Monetary Union and for the euro remains high, with 75% of respondents in the Euro area in favour of the EU's single currency. In the EU27 as a whole, support for the euro has increased to 67% (+5).
EU citizenship and European democracy
A majority of people in 26 EU Member States (except Italy) and 70% across the EU feel that they are citizens of the EU. At a national level the highest scores are observed in Ireland and Luxembourg (both 89%), Poland (83%), Slovakia and Germany (both 82%), Lithuania (81%), Hungary, Portugal and Denmark (all 80%).
A majority of Europeans (53%) say they are satisfied with the way democracy works in the EU. The proportion of respondents who are 'not satisfied' has increased, by 3 percentage points since autumn 2019 to 43%.
Optimism for the future of the EU
Finally, in this troubled period, 60% of Europeans say they are optimistic about the future of the EU. The highest scores for optimism are observed in Ireland (81%), Lithuania and Poland (both 75%) and Croatia (74%). The lowest levels of optimism are seen in Greece (44%) and Italy (49%), where pessimism outweighs optimism, and France, where opinion is evenly divided (49% vs 49%).
Background
The 'Summer 2020 – Standard Eurobarometer' (EB 93) was conducted face-to-face and exceptionally completed with online interviews between 9 July and 26 August 2020, across the 27 EU Member States, in the United Kingdom and in the candidate countries 26,681 interviews were conducted in the 27 Member States.