Abu Luqman– Father of the ISIS Emni: Organizational Structure, Current Leadership and Clues to its Inner Workings in Syria & Iraq
Authors: Asaad H. Almohammad, Ph.D. & Anne Speckhard, Ph.D.
[yt_dropcap type="square" font="" size="14″ color="#000″ background="#fff" ] I [/yt_dropcap]f ISIS were the German Nazis, the Emni (al-Amnyah in proper Arabic), i.e. the ISIS security/intelligence forces would be the Gestapo and the Abwehr combined. The civilians in its held territories would be the Imperial Japanese Army's comfort women. The Emni is feared by ISIS members and civilians alike. As one of the most ruthless non-state actors,
ISIS is terrorized by a devil of its own making, with Saddam's former intelligence officers in the core of its inception.[1] Since its origin, the Emni has instilled fear in its members, rival fighting groups, and civilians alike. From the killing of journalists and rivals, both in their strongholds and abroad, to plotting terrorist attacks in Europe, the Emni is instrumental in the execution of most, if not all, of ISIS' atrocities. Arguably, the Emni also has far reaching influence on the global psyche and policy. This faction of ISIS is creating events on a monthly basis that are fuelling anti-immigrant sentiments and Islamophobia globally. From the rise of right wing movements and parties in Europe to the Muslim travel ban in the United States, the Emni, through their continuous operations and threats, have elicited tribalism across the globe as well as eroded sympathy for Syrians fleeing both Assad's and ISIS's brutal atrocities.
We are not asking you to be Philip K. Dick, but if you were to imagine a world without ISIS, would Brexit have happened? Would the United States limit, or prevent, victims of the Syrian war from finding a refuge in the nation of immigrants? If you have that vivid of an imagination, would Nigel Farage, Marine Le Pen, and Geert Wilders be global household names? The irony here is of course is that these three loathe nothing more than globalization. Which leads to the question of whether ISIS has had significant influence in making the liberal world order and globalization become so indecent in the West? Would the party of Reagan have abandoned its President's hallowed faith in the brotherhood of men if it weren't for embracing public paranoia fuelled by free trade and amplified by terrorism? If terrorism is a tool to exert influence on a rival's psyche, then unfortunately ISIS is already winning. Terrorism only works when we are scared of the perpetrators enough to radically change our behaviors and political stances. For ISIS, Islamophobia and fear great enough to block helpless Syrians fleeing the terrorist group, equate to their mission accomplished. We cannot imagine that the mess we are in is the result of some sort of grand strategy by the Emni. However, we are witnessing devolution from the new world order; the EU has been hit hard and members of NATO have had to put up with many compromises, and the West is increasingly abandoning its multilateral commitments and liberal values.
Even if the Emni has only a marginal influence on the aforementioned historical events, we must understand the impact and role of this entity within ISIS. However, to reach this understanding we need to know what is the Emni? How did it come into being? Who is behind it? What kind of influence does it exert? Where does it operate? Why does it cultivate such a reputation of forcefulness? Approaching this topic we have both the need and the urgency to learn more. The first step to resolve a problem is to identify and gather as much information as possible about it. Realizing this mission would be insufficient if it relied only on published research and open-source information, it also incorporates a number of trusted on-the-ground local Syrian sources to gather intelligence information about the Emni and relies on previous ICSVE research.[2]
The Arabic Teacher
Delving deep into our investigation endeavouring to understand the Emni, a pattern in the puzzle pieces starts to emerge, the repeating name of Abu Luqman or Abu Luqman al-Soori. To even our bravest and most courageous sources, the name brought horror, dismay, and bitterness. It became clear that only way to learn about the operations of the Emni lay in our sources' ability to collect information about Abu Luqman who was born as Ali Juma al-Shwakh in the Syrian town of al-Sahel, Raqqa governate in 1973. At thirty-four years of age, he is a father of five; three boys and two girls. Abu Luqman graduated in 2002 from the faculty of Arts and Humanities (Department of Arabic) from the University of Aleppo.
After graduating with a bachelor's degree in Arabic literature, he started his mandatory military service in the Syrian army. As a first lieutenant in the Syrian Military Intelligence, Abu Luqman spent a part of his uniformed service in the city of Ras al-Ayn, al-Hasakah. During his time in Ras al-Ayn, he was an effective operative and was well liked by his superior. First lieutenant is the highest achievable rank for mandatory service recruits, suggesting that Abu Luqman managed to get the recognition of the permanent professionals at the Military Intelligence Directorate. That recognition took him to the headquarters of Military Intelligence at the Defence Ministry in Damascus. As a Sunni Syrian, a minority in Syrian intelligence, his Damascus assignment implies that he was highly trusted—for a Sunni.
After concluding his military service Abu Luqman returned to al-Sahel, Raqqa governate to teach Arabic in al-Sahel al-Garbi School from 2005 to 2010. During his time as an Arabic teacher, he used to frequent Iqra book store in the city of Raqqa where he was exposed to Salafi books, CDs of executions and their sharia justifications, speeches and audio books promoting militant jihad. In hindsight and in reconciliation with available data, we suspect Abu Luqman's second half of uniformed service at the Military Intelligence Directorate headquarters may have pushed him towards the dark and extreme corners of the Sunni sect alongside political events occurring in the region. The Military Intelligence Directorate is largely made of Alawites, a sub-branch of Islam that is also al-Assad's sect. Sunni Syrians are mostly excluded when it comes to permanent positions within the directorate. Abu Luqman was not a permanent professional but rather among the recruits serving their mandatory service. The general sentiment within the directorate is that Sunnis are not to be trusted or promoted to high ranks, something that may have weighted heavily on a Sunni who had managed to penetrate their ranks.
Meanwhile as of 2002, the Syrian regime permitted Iranian agents to preach in Raqqa governorate. One of the Iranian Islamic Revolution's missions was to spread Shiites' values and revolutionary ideals globally. In this same time frame the U.S. Coalition forces had invaded Iraq followed by Jordanian leader Abu Musab Zarqawi having entered the fray and setting of horrific sectarian violence there. Zarqawi named the Shia as al-Qaeda in Iraq's main enemy and strongly encouraged all Sunnis to unite under the banner of militant jihad. This at a time when Syrian Sunnis were also feeling increasingly marginalized and targeted. It is suspected that the discrimination and lack of trust that Abu Luqman experienced during his time at Military Intelligence Directorate, anger over the U.S. invasion of Iraq along with the increasing sectarian tension between Shiites and Sunnis there, precipitated his finding refuge in an Islamist political movement that opposed the Syrian regime and claimed to unite Sunnis in the search for a just Islamic form of governance. Moreover, information obtained from trusted sources confirm that Abu Luqman idealized Saddam Hussein and had some positive views of al-Qaeda in Iraq.
For a marginalized Sunni Baathist (the Baath Party currently leads Syria and used to be Iraq's leading party, although in Iraq—unlike Syria, the Iraqi Baathists were predominantly Sunni), al-Qaeda in Iraq appealed to him. One element would have been their common enemy i.e. Shiites as rivals and proxies of the Iranian-led anti-Sunni campaign which was becoming bloodier and increasingly barbaric in neighbouring Iraq. This occurring as Shiites were increasingly put into power in Iraq while prominent Sunni Baathists serving in the military and intelligence had been sent home without jobs or even pensions. Being a marginalized Sunni and a Baathist, Abu Luqman likely identified with al-Qaeda in Iraq given the role former Iraqi Baathists played in that organisation.
Abu Luqman's affection to al-Qaeda in Iraq put him on the Syrian General Intelligence Directorate's radar. In early months of 2010, Abu Luqman was arrested on charges of sedition. He was detained at the Sednaya military prison. On the surface he was just an Arabic teacher, a marginalized Sunni who was arrested in a wave of another political suppression campaign. However, information obtained from trusted sources suggests that Abu Luqman was already at that time at least an al-Qaeda sympathiser and perhaps already much more.
Sednaya-Jihad Connection
The Sednaya military prison, 30 kilometres north of Damascus, is known for torture and extrajudicial executions[3]. The facilities are used to detained political opposition, be it Islamists, Kurds, or Communists[4]. According to WikiLeaks, the American embassy in Damascus cabled the Central Intelligence Agency, among others, details confirming a massacre that took a place in Sednaya prison in 2008[5]. Contents of the leak suggest that most of the detainees at the facilities were Islamists and Kurds.
It is known that Bashar al-Assad feared the U.S. led coalition of Iraq and worried that he might be next on the list of dictators toppled by Western powers. As a result, Sunni insurgents and suicide bombers were allowed to launch through Syria. Haji Bakr, a former Saddam's Iraqi intelligence official who is credited with providing the game plan for forming ISIS in Syria and later its launch into Iraq worked hand-in-hand with Assad's intelligence during the U.S. led invasion of Iraq to launch these Sunni actors to fight the Americans.[6] Based on obtained leaks information[7], after the toppling of Saddam's government the Syrian regime also offered Islamist detainees in Sednaya prison military training in Syria to join the Islamist insurgency fighting against American forces in Iraq. Moreover, the cable also showed that upon the return of these militant Islamists from their time in Iraq, some were sent by the Syrian regime to Lebanon, some remained at large, and others were rearrested and detained at the Sednaya prison. Starting in July 2008, a cadre of those re-incarcerated led two riots in the prison resulting in the deaths of approximately one hundred detainees, a number of military personnel, and unspecified numbers of injuries. By December 2008 the Syrian regime regained control of the facilities. The cited leak suggests that one justification for the Islamists' success in holding hostages, getting their demands of food met, and retaining control over parts of the facilities was due to the training they received from the Syrian regime and the combat experience they had gained in Iraq.
As mentioned earlier, Abu Luqman was arrested and detained in the Sednaya prison in early 2010. In the course of our investigation we obtained evidence indicating that during the period of his incarceration, Abu Luqman became a very close friend of Fiwaz Muhammad al-Kurdi al-Hiju (a.k.a. Abu Ali al-Shari) and Ahmad al-Nasir (a.k.a. Abu Yousif). Sources reported that al-Hiju had fought against the American forces in Iraq sometime before 2008. He was born in 1956 and spent some time in Saudi Arabia before 2002. Al-Hiju was also a Salafist whose knowledge of sharia rules and justifications was highly respected among Islamists in the prison. It is suspected that al-Hiju tipped the scale in transforming Abu Luqman from a radical Islamist sympathizer into a violent jihadist.
In early stages of the Syrian uprising, Assad's regime blamed the upheaval on foreign conspirators, the U.S. and its allies, and terrorists. That narrative was largely ridiculed by the media and watchdogs. The Syrian regime issued a number of amnesties releasing a large number of Islamists from the Sednaya prison perhaps in hope of their subsequent actions supporting Assad's narrative of terrorists threatening the regime. Three of the most prominent prisoners released at that time went on to become the heads of three of the most powerful Islamist groups in Syria. Those Islamist leaders are: Hassan Abboud, the former leader of Ahrar al-Sham; Zahran Alloush, the former leader of Jaysh al-Islam; and Ahmad Aisa al-Shaykh, the former commander of Suqour al-Sham Brigade[8].
Our investigation shows that Abu Luqman and his friends, Fiwaz Muhammad al-Kurdi al-Hiju and Ahmad al-Nasir; all became key members of ISIS. Al-Hiju became the highest sharia judge during the early months of ISIS' takeover of the city of Raqqa. As of late March 2017, Ahmad al-Nasir was the Emir (head) of ISIS' death squads and Abu Luqman had become the Wali (general director) of the ISIS Emni (ISIS's intelligence and security forces). To establish a better understating of the Emni, it is important to examine Abu Luqman's activities after his release from prison and before he became its Wali, or general director.
Al-Nusra Front and the Conspiracy
A while after his release from Sednaya military prison, sometime after February 2012, Abu Luqman joined the ranks of al-Nusra Front (a.k.a. Jabhat al-Nusra, renamed now as Jabhat Fateh al-Sham), al-Qaeda's affiliate in Syria. He operated as a low-rank fighter for the group in Tabqa in Raqqa governate, Syria. In March 2013, Abu Luqman appeared in Raqqa governorate emerging as a key player there for al-Nusra Front. During his rise in the ranks, he was in contact with Fiwaz Muhammad al-Kurdi al-Hiju (a.k.a. Abu Ali al-Shari), his friend from the Sednaya prison. As mentioned earlier, al-Hiju was one of the detainees trained by the Syrian regime to fight against the American forces in Iraq who was then rearrested and detained in the same prison after returning to Syria and who later rose to a leadership role in ISIS.
At the time Abu Luqman recontacted his friend, al-Hiju had become a key player in ISIS. A number of trusted sources reported that the two men held five meetings in al-Sahel, Raqqa. Through al-Hiju, Abu Luqman clandestinely met the leadership of ISIS in Raqqa during his time in al-Nusra. ISIS has shown itself adept at co-opting al-Nusra leadership into their ranks but not openly, instead sending them back to gather intelligence, assassinate key leaders and clear a path for overtaking the rival group in battles. Many defectors told the second author of such plots carried out by ISIS to overtake al-Nusra leadership.[9] Abu Luqman is reported to have clandestinely switched over to ISIS and that he proposed a plan through which he would eliminate Abu Saad al-Hatherami, the leading figure of al-Nusra Front in Raqqa, thereby helping ISIS to takeover their territory.
Abu Luqman's uniformed service in Syrian Military Intelligence as a first lieutenant had arguably made him an effective undercover operative. He succeeded in providing evidence against al-Hatherami to the Nusra leadership, casting doubt on his superior loyalty to al-Nusra Front and causing al-Hatherami to be labelled an infidel and enemy of Islam. Abu Luqman proved his worth to ISIS' leadership after executing al-Hatherami and succeeding him. Already as a leading figure of al-Nusra Front in Raqqa, Abu Luqman had gained the respect of violent jihadists in Raqqa. He alone had executed around 50 solders of al-Assad's army in a public display of ruthlessness. That act of savagery alone made him the most feared jihadist in Raqqa.
Abu Luqman's mercilessness, calculating, increasing popularity and rise in al-Nusra Front's ranks did not deter him from pursuing the plan he proposed to ISIS' leadership in Raqqa. In fact it helped him to rise in ISIS as well as he defected from al-Nusra while helping to destroy it from the inside. Abu Luqman, while still inside al-Nusra, but already working for ISIS effectively facilitated the desertion of around 630 foreign and local fighters from al-Nusra Front, persuading them to join ISIS when his defection and switch to ISIS became publically known, which raised the number of ISIS fighters to 2,300 in Raqqa city. That in turn weakened al-Nusra Front significantly. Two weeks after his public desertion from al-Nusra Front, Abu Luqman emerged as a key player in ISIS's ranks.
The Rise of the Emni's "Father"
As already discovered, the ISIS plans to take over villages, set up intelligence cells and to conquer from within was conceived by Saddam's former intelligence operative, Haji Bakr whose files were discovered in Syria after his death and reported by Christopher Reuter of der Spiegel[10]. Haji Bakr conceived the blueprint to set up the ISIS Emni, but now following Haji Bakr's death, Abu Luqman was rising to become an increasingly prominent member of ISIS as the Emni became a formalized entity within the now declared Islamic State. Two events were reported to be behind his rise. First, he managed to use his tribal connections to recruit a significant number of fighters. Belonging to the Syrian al-Ajeel tribe, he used the help of Ibrahim al-Hindi, a key tribal figure, to recruit members of al-Ajeel. Secondly, he led a large group of hundreds of hardened fighters that had deserted al-Nusra Front to operate for ISIS. Under his leadership, that group managed to defeat a number of groups that were affiliated with the Free Syrian Army (FSA) –one of ISIS's most hated enemies.
In April 2013, Abu Luqman and his fighters executed 1,273 captured fighters from groups affiliated with the FSA, making a public display of their remains in the yard of the Public Hospital in Raqqa. Moreover, he gave the remaining FSA's affiliates an ultimatum: "Either join ISIS or suffer the same fate." The remains of the executed FSA's affiliates were buried in two locations; one in Salhabia Charqui, Raqqa governorate, and the other to the south of the main irrigation canal. A week after that ultimatum, around 5,750 new recruits joined the ranks of ISIS. A significant portion of these new recruits was from his tribe and former FSA affiliates. A middleman was entrusted by Abu Luqman to oversee the recruitment and vetting of former FSA affiliates to ensure their loyalty. Assigned because of his tribal connections and friendship with Abu Luqman, this middleman was Hwaydi al-Shlash from al-Mishlab, Raqqa governorate.
Photos of Abu Luqman (al-Shwakh) with his brother and of al-Shami
During the first few months of ISIS' takeover of Raqqa, (after April 2013) Abu Luqman became an increasingly prominent member and key operative for ISIS. He was reported to oversee and conduct the public executions and following display of the corpses of foreign nationals (fighters and civilians), journalists (local only), and fighters from rival groups (e.g., Ahrar al-Sham, al-Nusra Front, FSA's affiliates). At first, he used the administrative building at Tabqa Dam as an operations base. It was from this base that he established a key detention facility, ran the ISIS Emni (ISIS' security and intelligence forces), Nukta 11 (Point 11) death squads, Chechen squads (i.e. the hardened fighters coming from the Caucases Emirate), Islamic police (i.e. the hisbah), military police, and the special operations office[11].
Within a year of joining the ranks of ISIS, Abu Luqman became Raqqa's Wali or governor. Notably, ISIS also set up sharia and training camps for its new recruits near the Tabqa prison making it possible that beheadings of prisoners could be arranged for new recruits to carry out at the end of their sharia training as they gave their bayats to ISIS.[12]
It is remarkable that Abu Luqman has chosen to leave the position of the Wali a number of times. It is reported that he currently spends most of his time with the organization as the leading figure of the Emni in Syria and a leader of infiltration squads in the battlefield. The infiltration squads (a.k.a. Anghmasiiyn) are made of armed units that penetrate rival forces. They do so by advancing undetected or stay behind to cause maximum damage, as major forces retreat. Moreover, Abu Luqman was very close to Abu Muhammad al-Adnani (born as Taha Subhi Falaha). Al-Adnani was the official spokesperson and a senior leader of ISIS, acting as the second in charge to Abu Bakr al-Baghdadi. He was also in charge of the ISIS Emni including planning and executing operations outside of ISIS territory Abu Luqman and al-Adnani were seen together a number of times in the city of Raqqa. Additionally, before U.S. forces killed al-Adnani in the city of al-Bab, (near Aleppo) Syria in August of 2016, Abu Luqman was fighting alongside him. As of late August 2016, Abu Luqman was seriously injured around al-Bab city, sustaining injuries to his back. And in early September 2016 he was brought to the outskirts of Raqqa to obtain medical attention.
Taken altogether, in reconciliation with information obtained from trusted sources, a number of factors that facilitated Abu Luqman's radicalization and rise in ISIS' ranks were thoroughly demonstrated. His story, at certain level, resembles the one of Abu Bakr al-Baghdadi. Both were educated, spent time in detention in the company of violent jihadists, and were part of al-Qaeda affiliated groups in some capacity before joining ISIS and turning against al-Qaeda. This section mentions that Abu Luqman is one of the key architects of the ISIS' security/intelligence forces or the Emni. It is noteworthy that the Emni's operations and structure has evolved over the years following its inception. Like Saddam's former intelligence officer, Haji Bakr before him, Abu Luqman's years of uniformed service in Syrian military intelligence allowed him to put his same experience of tactics employed by the Syrian regime into practice.
The Current Organizational Hierarchy of The Emni
The organizational structure of the Emni has been deduced from collected intelligence. As shown in the following figure, the Emir or General Director reports to the Caliphate House Office. The Emni encompasses two committees; one operates from Syria and the other from Iraq. Each committee is made up of six members, including the Emir or director of the committee. Information obtained indicates that the Emir of the Emni in each country maintains influence over death squads, Chechen squads, Islamic police or the hisbah, military police, and the special operations office. The aforementioned squads, both police units, and the special operations office also operate independently of the Emni. However, the later maintain a supervisory role over them. The intelligence also uncovered that orders, as usual for ISIS, flow top to bottom while operation reports go in the opposite direction.
It is unclear whether the key architect of the Emni as it now stands, Abu Luqman, had this grand scheme in mind when he established the forces. Given Haji Bakr's similar structure that he was putting in place before Abu Luqman came to power it appears it was their mutual grand design, one building on the foundation left by the other[13]. That said, the structure of the Emni provides its Emir or general director with the ability to influence critical operations and departments. To that effect, presenting the organizational hierarchy at this stage is the appropriate point of departure before delving into the complex relationships and operations associated with the Emni.
Making of a Wali
As of late September 2016, following the assassination of al Adnani, Abu Luqman stepped up to becoming the Emir (director) of the Emni in Syria. At that point Abu Luqman seemed unstoppable. He managed to gain even more power and influence. In just two weeks he was promoted to lead and oversee the militant operations of foreign fighters in ISIS-controlled territories in Syria. His expertise and connections allowed him to become the direct commander of ISIS fighters (foreign and local) in Raqqa governorate. As the Emir of the Emni in Syria, one of his first actions was to lead a successful operation to apprehend Sadam al-Jammel, the Wali (governor) of Raqqa and his accomplices who tried to desert from ISIS and escape into Turkey.
As of late October 2016, Abu Luqman ordered the release of Abdul Rahman al-Faisal form a detention center belonging to the Emni. Al-Faisal had been sentenced to death by the general sharia judge for reasons we were unable to discover. This release escalated an existing feud between Abu Luqman and his Iraqi counterpart, Abu Anas al-Iraqi. Al-Iraqi was the Emir (director) of ISIS security forces in Iraq and was, in part, behind the arrest of al-Faisal. Abu Luqman totally rehabilitated al-Faisal, making him his assistant.
Intrigues occur everywhere and ISIS is no exception. According to chatter that was difficult to verify by sources with direct contact with ISIS, Abu Luqman was detained briefly due to ordering the release of al-Faisal. Moreover, it was reported that it was Abu Anas al-Iraqi who ordered Abu Luqman's arrest. However, according to these reports, Abu Luqman was released by his loyalists in the Emni. By the end of October 2016, Abu Luqman was promoted to the Wali (governor) position of Raqqa governate He also became in charge of the Emni's committee in Syria. So far, he has been the only Wali who also oversees the operation of the ISIS Emni. It is noteworthy that he had left that position of Wali a number of times before this promotion, seeming to prefer the battlefield.
The Wali and Bureaucrats
As the Wali of Raqqa, Abu Luqman has two deputies. First, the head of his executive office is an Iraqi national from Rawi, Iraq known as Maktab Tanfithy, though his real name is Usama al-Abdul al-Gani (a.k.a. Abu Haritha Rawi). Al-Gani is in charge of overseeing the operations of directors from departments that fall under the control of the Wali (e.g. public services, energy, communication, finance, etc.). He delivers orders from the Wali to directorates in Raqqa governorate, oversees the implementation of such orders, and assists in nominating potential directors of these sectors (a.k.a. Emirs). Moreover, the Emir of the directorate of administrative affairs, Abu Muhammad al-Magribi, reports to al-Gani. The directorate of administrative affairs oversees the operations of administrative departments within the directorates falling under the control of the Wali.
Second, the Wali's security adviser is a Syrian national from Idlib Governorate. He is known as Abu Muhammad Tarmini. Originally from Mount Zāwiya, Idlib, less is known about Tarmini compared to Abu Luqman's other deputy. What is known was that he used to lead ISIS operatives in al-Dana town in Idlib. He then joined the fight in Idlib and moved to Raqqa after Abu Luqman was promoted to the Wali of the city. The two deputies operated from the same building where the Wali's office is located.
In early November 2016, Abu Luqman promoted two loyal operatives to head the directorates of fighters and of agriculture. Moreover, as the Wali of the city he was actively engaged in recruiting new fighters. Information obtained from trusted sources show that Abu Luqman managed to recruit around 730 fighters from his tribe at this time. The lion's share of these recruits was less than 18-years-of-age and a significant portion of their recruitment was not voluntarily. The measures that he took as Wali to increase taxes and these forced recruitments had, arguably, made him unpopular in Raqqa governorate.
By late November 2016, Abu Luqman was injured for the second time. His injuries, however, were not life threatening. After incurring these injuries he went into hiding. Trusted sources reported that, as of late December 2016, Abu Luqman was staying with his family in a military compound in Tabqa, Raqqa governorate. However, he frequently visited the city of Raqqa to hold meetings with the leadership of the Emni. During those visits he was heavily guarded. The aforementioned meetings took place in his Wali office.
During his time in Tabqa from late December 2016 to mid-January 2017, Abu Luqman managed to get an exemption from having to obtain permission to carry out executions from ISIS's general sharia judge. For the period between December 2016 and early January 2017, a period in which Abu Luqman operated from the administrative facilities at Tabqa Dam, the executions numbered 3 per day. As described in a previous report[14], the Emni managed a detention center in the administrative facilities of the dam. The detainees were those accused of threating the security of ISIS. To that end, it is noteworthy that the aforementioned number of executions per day represented a significant rise from earlier months. In addition to those executed were others charged with threatening the security of ISIS.
ISIS' Chief Spooks in Syria
In late January 2017, Abu Luqman returned to the city of Raqqa and started operating from the Wali office working as the Wali (governor) of Raqqa. Abu Luqman was also the highest ranked member of the Emni in Raqqa. It is important to note that it is uncommon for the Wali to retain influence over members of the Emni. It is within the power of the Emir (director) of the Emni and his deputies to remove a Wali of a city. However, having been the chief architect of the Emni as it is now formulated and given his previous position as the Emir (director) of the Emni in Syria certainly made have made him more powerful than most Walis. His particular background implies that he cannot be removed from the position of the Wali by the Emni operating in Syria.
In late January 2017 Abu Luqman operated from the center of Raqqa city. His office faced Naem Roundabout, a famous spot in the city where public executions, including brutal beheadings, frequently take place. He was in the office from 10 am to 4 pm. As a display of power he patrolled the city every Friday. Abu Luqman resided with his wife and five children in a house with an exterior of yellow marble. The house used to belong to a former figure in the Baath party. Pedestrians and those driving were not allowed to enter the street where Abu Luqman resided unless they lived there and there was a checkpoint at the entrance of the street. Before he moved into that house, the Coalition forces hit a gas station in its immediate vicinity. To go to work, Abu Luqman drove in a grey van with a motorcade of two other cars.
During that time, Muhammad al-Abdullah (a.k.a. Abu Atika, Haj Idris), a lanky man from Tunis, became the Emir (Director) of the Emni in Syria. As the Emir of the Emni he reported to Abu Luqman, the Wali of Raqqa and director of the Emni's committee in Syria. Al-Abdullah was also the sharia judge of the Emni and a member of its committee in Syria. That judgeship meant that he received details on potential attacks, both in ISIS-held territories and abroad. In addition, it also made him a source of theological and ideological justification for such attacks.
Information obtained from trusted sources uncovered a number of key operatives who reported to Muhammad al-Abdullah, the Emir of the Emni in Syria, and Abu Luqman, the Wali of Raqqa and director of the Emni's committee in Syria. Our investigation showed that the operatives we learned about are members of the Emni's committee in Syria. Their roles and details are as follow:
Abdul Rahman al-Sahu (a.k.a. Abu Adam), a Syrian man, is reported to be in charge of infiltration and intelligence operations conducted by the Emni. The infiltration squads are units that penetrate rival forces. They do so by advancing undetected or stay behind to cause maximum damage, as major forces retreat. Emni has used more sophisticated infiltration tactics like activating sleeper cells or ordering their spies to carry attacks within rivals' territories. Al-Sahu was also a sharia judge within the forces. He is in charge of the office of the Emni in the town of Maadan, Raqqa governorate.
A Syrian man by the first name Abdul Aziz (a.k.a. Abu Al-Zahraa and commonly known as al-Khal) is one of those in charge of ISIS armaments in Syria. He operated from a weapons arsenal in the immediate vicinity of the General Organization for Drinking Water and Sanitation.
A Syrian man by the alias Abu Muhammad al-Jazrawi was reported to be in charge of death squad raids conducted by the Emni.
An Iraqi man by the alias Abu Hasan al-Iraqi was reported to oversee the medical care and protection of key figures. He operated from the Modern Medicine Hospital, Raqqa. A civilian population is always present in the hospital.
Mosul, Sirte, and Raqqa
Based on details obtained from trusted sources, as of early March 2017, Abu Luqman was in Mosul, Iraq. He was promoted from his position as the Wali of Raqqa to the general director or Wali of the Emni in Syria and Iraq, the highest rank within the Emni. That gave him the power to oversee the operations of the two committees of ISIS security forces. As such, he would report to the Caliphate House Office. Moreover, from Mosul, Abu Luqman managed to promote his assistant, Abdul Rahman al-Faisal (a.k.a. Abu Faisal), to both the position of Wali of Raqqa and as the head of the committees of ISIS security forces in Syria.
By mid-March 2017, Abu Luqman emerged, according to our sources, in Sirte, Libya. It is unclear whether he had travelled to Syria before appearing in Libya or travelled there directly from Mosul, Iraq. Forces loyal to Abu Anas al-Iraqi, the leader of the Emni's committee in Iraq, arrested Abu Luqman soon after he arrived in Sirte. The tensions between Abu Luqman and al-Iraqi were mentioned earlier. The feud had escalated in the past when Abu Luqman released Abdul Rahman al-Faisal who had previously been detained by al-Iraqi's forces. The drama between the two operatives, more on al-Iraqi's side, might have reach its tipping point after Abu Luqman became the highest ranked member of the Emni for both Iraq and Syria and al-Faisal, who al-Iraqi hated, was promoted to be al-Iraqi's counterpart in Syria. However, sometime around the 20th of March 2017, Abu Luqman managed to communicate with the Caliphate House Office, which then ordered his release.
As of early April 2017, Abu Luqman arrived back in Raqqa. Information obtained from trusted sources indicates that he and his brother-in-law had travelled to the cities of Mosul and Sirte before that. It was clear that Abu Luqman was on a mission. However, the nature and objectives of such a mission remain unclear. Upon his arrival in Raqqa, Abu Luqman summoned Abu Nasir al-Shami an Iraqi national who is in charge of ISIS's forces in Tabqa. It appears that they had a meeting regarding the developments around the Tabqa dam.
To that effect, as the Wali of the Emni, Abu Luqman might have travelled to Sirte to establish another Emni's committee in Libya. ISIS currently seems to be on the defeat in Syria and Iraq and is assessing its next moves. Moreover, the terror group has a history of carrying out attacks in Europe when pressure on their strongholds mounts. If Abu Luqman was on a mission to expand the presence and operations of the Emni in Libya, such a move likely also has significant national security implications for European countries. In other words, having an operations base for the Emni in Libya is especially dangerous given the smuggling routes from Libya, and North Africa in general; to Europe and the access it could provide ISIS in plotting and conducting terrorist attacks in European cities. Additionally, such a move would also be expected to strengthen ISIS in North Africa. As already radicalized North Africans reside in Europe, particularly Belgium, Netherlands and France, this may also bode badly for Europe.
Furthermore, being the highest ranked member of the Emni, Abu Luqman is arguably the most significant target for American forces in Syria. As demonstrated earlier, Abu Luqman groomed his assistant and most loyal operative, al-Faisal, to be the director of the Emni's committee in Syria and the Wali of Raqqa city. Having such influence arguably makes Abu Luqman the most prominent member of ISIS-held territories. He is also expected to have access to potential terrorist attack plots in the West.
The Emni's Intra-Departmental Influence
As displayed in the organizational hierarchy, the Emni maintains influence in Syria and Iraq on: death squads, Chechen squads, Islamic police (the hisbah), military police, and the Special Operations Office. Details obtained from trusted sources uncovered some aspects of the operation and leadership of the aforementioned departments. However, we were unable to gather information on the Special Operations Office.
Death Squads are unique in the sense that they don't need to get the permission of the sharia judge to conduct operations, carry out arrests, or eliminate targets that the Emni decides upon, be it enemy fighters, civilians, or other ISIS members. Up to now the whereabouts of their bases were unknown. In mid-March 2017, one of their bases was uncovered. The base was located at the administrative building at the Tabqa Dam11. The squads operate under the full control of the Emni. Its current leadership was put into place and promoted by Abu Luqman and thus likely totally loyal to him. Ahmad al-Nasir is the Emir (Director) of the death squads. He was promoted to that position in December 2016. Like Abu Luqman he was born in the 70's and graduated from the faculty of Arts and Humanities (Arabic Department), University of Aleppo, and was also detained in Sednaya military prison. Al-Nasir was also an Arabic teacher. Al-Nasir was a major player who was intrusted with very critical positions, one, which was the Emir of the Syrian Emni sometime around May 2015. Al-Nasir has green eyes; but he is always masked when in public.
The Military Police is led by Abdul al-Kafi al-Shmari (a.k.a., Abu Hajir), a Saudi national from the city of Tabuk. As the Emir of the military police, he oversees the enforcement of sharia laws related to jihad (e.g. paying jihad-based taxes, arresting ISIS members who don't have legitimate reasons to abstain from fighting jihad) and military cases (e.g. cases against fighters). He had a feud with operatives from the Emni. However, he obeyed and reported to the Emir of the Emni to resolve this feud. Al-Shmari is thirty years old. He has a degree in architectural engineering and used to work in real estate in Dhahran, Saudi Arabia.
The Islamic Police or hisbah is led by Muhammad al-Bazi, a Syrian national who was born in 1972. Before becoming the Emir of the Islamic police, he was the Emir of al-Jarnia, Raqqa and the Emir of Tishrin Dam. As the head of the Islamic police he is associated with torture and death. It was reported that he managed to lure two men who had been on the run by detaining their wives and children. The two women and children were put in small cages. The display was shown to the tribal leaders of the two men, who then surrendered themselves to the Islamic police so that their families would be freed. The men were accused of conspiring against ISIS and executed by operatives of the Islamic police. It is noteworthy that al-Bazi moved to Raqqa after Kurdish forces took control of the town of al-Jarnia. He was selected by Abu Luqman to lead the Islamic force after the Emni executed his predecessor. Clearly crossing the Emni can have disastrous results.
Chechen Squads are led by Abu Omar al-Shishani. His kunya implies that he is Chechen. Al-Shishani is the Emir of al-Muhajirin (immigrants/foreign fighters) Directorate. This man with three silver teeth is in his 50s. Al-Shishani oversees social, economic, and legal affairs that relate to foreign members of ISIS who come from over 80 countries worldwide. Under his leadership, the directorate gained a reputation of spying on foreign members who may have been sent from their home countries to infiltrate and spy on ISIS. Upon their arrival new members are sequestered temporarily and hand over their passports, phones and fill out paperwork about their previous military training and desires for serving ISIS. During this time period the Emni conducts investigations on all new foreign fighters and immigrants to ISIS, checking on the references they provide, searching their phones which are turned over upon joining, downloading their contacts and trying to ascertain that they are who they say they are.[15] Al-Shishani constantly reports to the Emni to handle the arrest of suspected members.
The Emni gave the Directorate of Immigrants the permission to be the sole trader of cars in Raqqa. The money generated from the trade goes to the directorate budget which is responsible, we have learned, for arranging housing for foreign fighters, paying widows pensions, paying salaries of foreign fighters, etc. Also, under the supervision of the Emni, al-Shishani was allowed to conduct business in Raqqa to generate more income for the Directorate of Immigrants. His business activities include real estate, agriculture, and hospitality. As of March 2017, Al-Shishani had generated just above USD 10 million. Al-Shishani managed an operation through which estates and businesses of those departing the city get redistributed to agents of the Directorate of Immigrants. Al-Shishani had been in charge of the directorate since the 9th of December 2015. The directorate reportedly has two clandestine offices outside ISIS-held territories; one in Turkey and the other in Germany. These offices report to al-Shishani. Reports from the aforementioned offices are submitted to the leadership of the Emni. The Chechen squads are Caucases Emirates fighting forces operating under the leadership of al-Shishani.
Conclusion
The involvement of the ISIS Emni in both inspiring and actually directing terrorist attacks and assassinations, both in neighbouring countries to Syria and Iraq, and in Europe and beyond, makes its operations and leadership of special interest to policymakers worldwide. Through terrorizing civilian populations, it has made itself instrumental to spreading ISIS' message of fear and also helped divide democratic societies against their Muslim populations. This sowing of suspicions and hatred that plays right into ISIS's recruiting methods and ideology that intones that Muslims are reviled and being attacked by the West. The Emni's shrewd terrorist plotting and ability to portray the after-effects of their attacks in slick videos has also helped the terrorist organisation to preach its doomsday ideology, portray itself as still strong even while losing its territory and whip up support for further recruitment. Clearly, its activities have resulted in Islamophobia and anti-refugee sentiments—to the sorrow of many fleeing ISIS's brutality, reinforcing ISIS' narrative among radical and marginalized Muslims in the West. The Emni's far-reaching influence reveals an immense need to understand the entity. Using our limited resources and contacts on the ground, the operations and leadership of the Emni were investigated as deeply as we were able to penetrate. Reporting on information obtained from trusted sources in ISIS-held territories and neighbouring countries, the organizational structure of the Emni is demonstrated here including biographical details of its leadership. However, elements of the hierarchy in Iraq require more information. That said, the details discussed in earlier sections allow a clearer understanding of the leadership and operations of the Emni in Syria.
Moreover, the obtained details enable an inference of the stages of one of the Emni's chief architect's radicalization, which is similar for many of the Syrian ISIS leaders. As shown in this report, his prior grievances as a marginalized Sunni during Assad's regime while watching the Coalition invasion of Iraq and the rise of al-Qaeda in Iraq and the sectarian violence that followed, coupled with his intelligence experience, effectiveness in the battlefield, callous nature, Machiavellianism, and recruiting skills have facilitated his rise to the highest rank in the ISIS Emni. The network of Islamists who have spent time fighting alongside the insurgency in Iraq and those loyal to him have made Abu Luqman, the Emni's father, one of the most popular and feared operatives.
Furthermore, the Emni's powers within ISIS allow its leadership to micromanage and exert influence on the various directorates that operate in its strongholds. The Emni in Syria has started to promote its operatives to govern cities and towns while having permanent seats in the committee. That in turn provides the Emni with enough power to seize control of all major functions within its territories in Syria. It is unclear whether the same trend applies in Iraq. It is noteworthy that with this level of influence the Emni should not be viewed only as intelligence forces. To that end, the tension between the Emni and other entities within ISIS has been steadily increasing but it's likely that with its ruthless power it will continue to dominate, at least in Syria.
This report also documents the movement of the Emni's leadership between Raqqa, Mosul, and Sirte. Notwithstanding Sirte's drama, the Emni seems to be expanding into North Africa. Having access to the smuggling route between Libya and Europe could result in devastating events in Europe, although the Emni has also been successful directing attacks within Europe without it. The Emni presence in Sirte will likely also complicate the Libyan government's operations against ISIS. They might also direct attacks to capture oil and gas fields in Libya. That might trigger illegal oil and gas trade across North Africa and increase the resources ISIS has for further attacks and payments to its cadres. The Emni's expansion into Libya also presents a nightmare to neighbouring countries. The potential expansion from Libya to Mali, through Niger or Algeria, has highly significant military implications.
Recent activities of the Emni suggest that the entity is also overseeing ISIS operations in battling American forces and their Syrian allies. Recently obtained information indicate the instalment of IEDs and presence of BM 21 Grad multiple Launch Rocket Systems in the north of al-Mansoura, Raqqa. The operation of the aforementioned capabilities is believed to be handled by forces within the Emni. The leadership of the Emni is recently more present in the city of Raqqa. To that effect, the entity might be plotting retaliatory attacks around Tabqa against the American forces and their Syrian Allies.
Clearly it is to the West's advantage to understand and then destroy the ISIS Emni, which as this report makes clear, grew out of expertise and knowledge gained from operatives serving under Saddam Hussein's and Bashar al- Assad's intelligence operations who have taken that knowledge and expertise and turned it into building a terrorist "state" and an intelligence operation which has shown itself to be a formidable opponent to the West.
Reference for this article: Asaad H. Almohammad, Speckhard, Anne (April 12, 2017) ReportsThe ISIS Emni: It's Organizational Structure, Current Leadership and Clues to its Inner Workings in Syria & Iraq. ICSVE Research Report.
References:
[1] Speckhard, A., & Yayla, A. S. (2017). The ISIS Emni: The Origins and Inner Workings of ISIS's Intelligence Apparatus. Perspectives on Terrorism, 11(1). Retrieved from http://www.terrorismanalysts.com/pt/index.php/pot/article/view/573
[2] Speckhard, A., & Yayla, A. S. (2017). The ISIS Emni: The Origins and Inner Workings of ISIS's Intelligence Apparatus. Perspectives on Terrorism, 11(1). Retrieved from http://www.terrorismanalysts.com/pt/index.php/pot/article/view/573
[3] Amnesty International, "Syria: Human Slaughterhouse: Mass Hangings and Extermination at Saydnaya Prison, Syria," Amnesty International Ltd, London, UK, 2017.
[4] Amnesty International, "About Saydnaya," 2017. [Online]. Available: https://saydnaya.amnesty.org/en/saydnaya.html. [Accessed 2017].
[5] WikiLeaks, "Public Library of US Diplomacy," [Online]. Available: https://wikileaks.org/plusd/cables/08DAMASCUS482_a.html. [Accessed 2017].
[6] Reuter, C. (April 18, 2015). The terror strategist: Secret files reveal the structure of Islamic State. Speigel Online. Retrieved from http://www.spiegel.de/international/world/islamic-state-files-show-structure-of-islamist-terror-group-a-1029274.html; Speckhard, A., & Yayla, A. S. (2017). The ISIS Emni: The Origins and Inner Workings of ISIS's Intelligence Apparatus. Perspectives on Terrorism, 11(1). Retrieved from http://www.terrorismanalysts.com/pt/index.php/pot/article/view/573
[7] WikiLeaks, "Public Library of US Diplomacy," [Online]. Available: https://wikileaks.org/plusd/cables/10DAMASCUS158_a.html. [Accessed 2017].
[8] Joshua Landis, "Syria's Top Five Insurgent Leaders," 2013. [Online]. Available: http://www.joshualandis.com/blog/biggest-powerful-militia-leaders-syria/. [Accessed 2017]
[9] Speckhard, A., & Yayla, A. S. (2016). ISIS Defectors: Inside Stories of the Terrorist Caliphate: Advances Press, LLC.; Speckhard, A., & Yayla, A. S. (December 2015). Eyewitness accounts from recent defectors from Islamic State: Why they joined, what they saw, why they quit. Perspectives on Terrorism, 9(6), 95-118. Retrieved from http://www.terrorismanalysts.com/pt/index.php/pot/article/view/475
[10] Reuter, C. (April 18, 2015). The terror strategist: Secret files reveal the structure of Islamic State. Speigel Online. Retrieved from http://www.spiegel.de/international/world/islamic-state-files-show-structure-of-islamist-terror-group-a-1029274.html
[11] Almohammad, Asaad & Speckhard, Anne (March 29, 2017) Why Taking the Tabqa Dam is Important in the Fight against ISIS and Retaking of Raqqa. ICSVE Brief Reports http://www.icsve.org/brief-reports/why-taking-the-tabqa-dam-is-important-in-the-fight-against-isis-and-retaking-of-raqqa/
[12] Speckhard, A., & Yayla, A. S. (2016). ISIS Defectors: Inside Stories of the Terrorist Caliphate: Advances Press, LLC.; Speckhard, A., & Yayla, A. S. (December 2015). Eyewitness accounts from recent defectors from Islamic State: Why they joined, what they saw, why they quit. Perspectives on Terrorism, 9(6), 95-118. Retrieved from http://www.terrorismanalysts.com/pt/index.php/pot/article/view/475
[13] Reuter, C. (April 18, 2015). The terror strategist: Secret files reveal the structure of Islamic State. Speigel Online. Retrieved from http://www.spiegel.de/international/world/islamic-state-files-show-structure-of-islamist-terror-group-a-1029274.html; Speckhard, A., & Yayla, A. S. (2017). The ISIS Emni: The Origins and Inner Workings of ISIS's Intelligence Apparatus. Perspectives on Terrorism, 11(1). Retrieved from http://www.terrorismanalysts.com/pt/index.php/pot/article/view/573m
[14] Almohammad, Asaad & Speckhard, Anne (March 29, 2017) Why Taking the Tabqa Dam is Important in the Fight against ISIS and Retaking of Raqqa. ICSVE Brief Reports http://www.icsve.org/brief-reports/why-taking-the-tabqa-dam-is-important-in-the-fight-against-isis-and-retaking-of-raqqa/
[15] Speckhard, A., & Yayla, A. S. (2017). The ISIS Emni: The Origins and Inner Workings of ISIS's Intelligence Apparatus. Perspectives on Terrorism, 11(1). Retrieved from Speckhard, A., & Yayla, A. S. (2016). ISIS Defectors: Inside Stories of the Terrorist Caliphate: Advances Press, LLC.; Speckhard, A., & Yayla, A. S. (December 2015). Eyewitness accounts from recent defectors from Islamic State: Why they joined, what they saw, why they quit. Perspectives on Terrorism, 9(6), 95-118. Retrieved from http://www.terrorismanalysts.com/pt/index.php/pot/article/view/573m;
High-Altitude Espionage (Spy Balloon) and India's National Security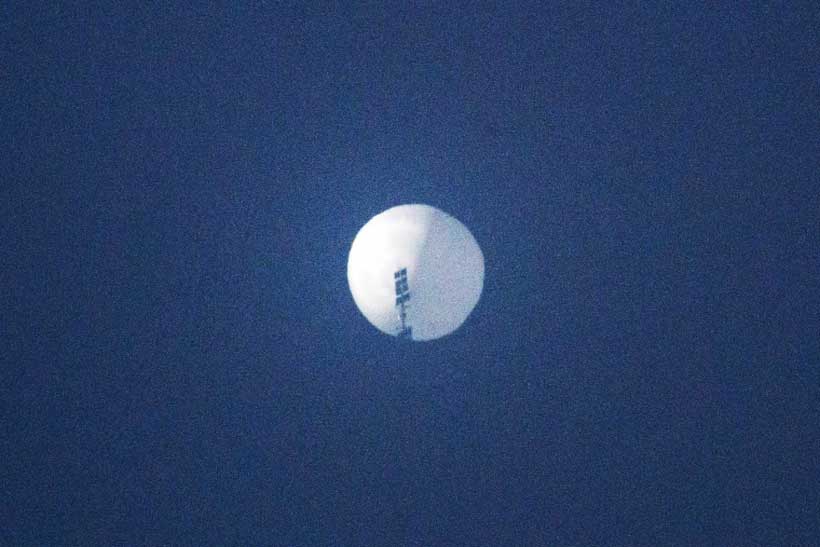 Throughout the nineteenth century, balloons were a vital tool for obtaining intelligence. Since then, their value has drastically decreased. In order to spy on the Soviet Union in the 1950s, the United States utilised high-altitude balloons (that the Soviets complained about and subsequently shot them down). The U-2 high-altitude reconnaissance plane, (which was also shot down) and the Corona reconnaissance satellites, (the first of many generations of spy satellites) that many nations utilise today, succeeded in replacing balloons. Now that a Chinese balloon has flown above the United States, serious worries are being expressed.
During the first two weeks of February, the Chinese spy balloon saga that concerned the United States, Canada, and rest of the world seemed to have come to an end. The four balloons, or "high-altitude objects," as they were officially referred to, were shot down by American fighter aircraft.
Similar to airships, surveillance balloons are equipped with sensors, cameras, or communication equipment to track and gather information. The spy balloons can either be anchored to the ground or can float at a great height, giving them the ability to take extensive pictures of their surroundings. Safety and monitoring, process sensing, climatology, and disaster response are all possible uses for the collected data.
Among the many uses of balloon surveillance equipment by spies are the following: ‍
SIGINT: The intelligence community can use communication signals, such as voice and data transmissions, to intercept and analyse signals intelligence (SIGINT), which enables the collection of information on foreign governments, military forces, and other organisations. SIGINT is typically collected using balloons fitted with specialised sensors and equipment.
GEOINT: Spy Balloons collect geospatial information (GEOINT) in order to create detailed maps and photographs of the ground and track changes over time.
HUMINT: Balloons can be used to acquire human intelligence (HUMINT) to keep an eye on people, groups, and activities on the ground.
ELINT: Balloons enable the intelligence community to intercept and analyse signals from foreign military and other electronic equipment to learn more about their capabilities and intentions. This is known as electronic intelligence (ELINT).
Balloons were employed during the Cold War for psychological operations, or PSYOP, to drop pamphlets or books. In the 1950s, the CIA (Central Intelligence Agency) deployed millions of hot air balloons off West Germany's coast to drift through the Iron Wall with their prized cargo, George Orwell's book Animal Farm (1945).
The usage of balloons for espionage operations and surveillance is not hidden from the world. Today, China adopted the earlier existing technology of balloons in its advanced version to fulfil its own intelligence needs. According to sources, US intelligence authorities think the recently discovered Chinese spy balloon is part of a vast surveillance operation managed by the Chinese military.
Such practices of China and the balloon system leaves an important question on India's national security. A similar balloon like the one in America was sighted in January 2022 over the Andaman Nicobar tri-service command by the Indian forces last year. "But soon it flew off. These advances sparked conversations about some rethinking of the tactics to counter emerging dangers like spy balloons, " said by former DG of DRDO. Even if such a balloon isn't armed, it can gather private information about vital infrastructure, such as the activities of the armed troops near the border, in the islands, or anywhere else on the mainland, and test India's capacity to recognise aerial surveillance gadgets.
China's stance on the balloons were that it was a weather balloons, however the high resolution cameras could serve for the purpose of stationary Surveillance. Spy balloons, however, are difficult to shoot down. Elevated targets are inaccessible to anti-aircraft guns that are mounted on the ground. The fired bullets from the ground may cause casualties or injuries. Only a small number of fighter jets have the ability to launch an air-to-air missile from a height of 20 km which could quite expensive. Spy Balloons might make it easier for China's military to collect electromagnetic emissions that reveal a weapon system's capabilities when compared to using sophisticated satellite systems positioned at higher altitudes.
India has to improve its intelligence and counterintelligence capabilities in light of the latest incident. Sino-Indian ties are already fraught with uncertainty, so failing to recognise and address new dangers, especially those in the grey area, would have serious consequences. New Delhi needs to improve its technological proficiency and work with nations that share its interests.
Data collection today has become a very important part of a state's strategies. Being unaware of such actions in its own backyard would have negative effects on India, given the tensions between the two countries. Although, advancement of the technology has led to blurring of the geographical border lines India needs to be rigorously vigilant to such espionage attempts especially near its borders and critical infrastructure.
Maritime Cybersecurity: A Potential Threat to India's National Security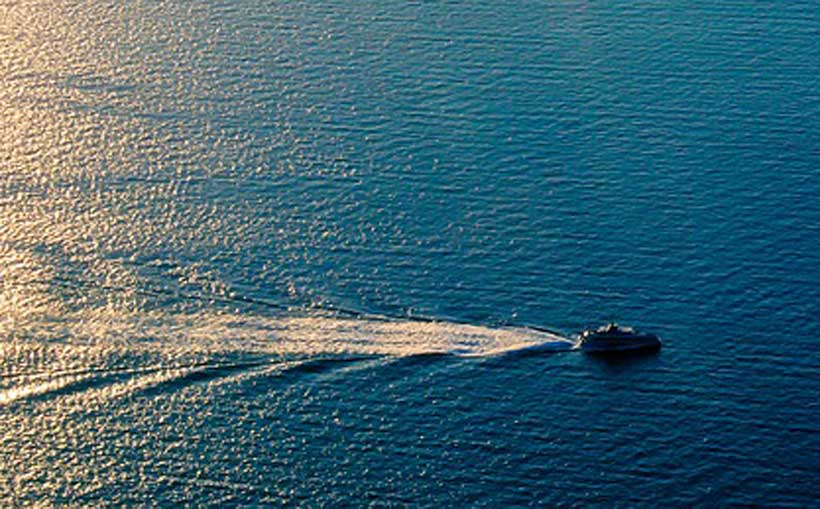 India has a huge coastline of 7516.6km comprising 13 major ports (including one private port) and more than 200 minor ports across the coastline. It is a very known fact that the maritime sector is very crucial for India's security, stability, economy, and sustainable development. India conducts around 70 percent of its total trade by value through the sea. India is strategically placed in the Indian Ocean, which gives it greater access to trade with the world's major shipping routes. India's seaborne trade has grown at a rate that is twice the 3.3% rate experienced globally. India is now focusing on strengthening its maritime sector through the upgradation of safety and security standards at the ports, enhancing port capacity and operations, and automation. It is placing emphasis on automation and technology upgradation through projects like SAGAR and Sagarmala. With digitalization in place in almost all the port operations and in the surveillance of the maritime waters, as shown in figure 1, the maritime domain is vulnerable to cyber threats ashore and afloat.
Figure.1 Technology in the Maritime Sector
With Information and Communication Technology (ICT) coming into use, increasing reliance on seaways, and the growing importance of the data as a weapon in the hands of the state, all these pave the need for better cybersecurity management systems in the maritime sector.
The maritime business, its ships, and its cyber environment are all protected by a variety of tools, policies, security concepts, safeguards, guidelines, risk management techniques, actions, training, best practices, assurance, and technologies.
Maritime cyber risk can be referred to as the extent to which the technology in use could be attacked, that could result in the loss or compromise of information.
Pirates and opposing nations have been a menace to the maritime transportation business for thousands of years, but as the sector has developed and technology has been more thoroughly integrated for enhanced efficiency, so too has the magnitude of possible cyber threats. Now, even using something as simple as a USB flash drive, or even an unsecured Wi-Fi, the hacker can get access to the critical systems of the vessel, thereby obstructing the entire port operations. For example, a suspected ransomware attack on the Management Information System (MIS) crippled the operations of the Jawaharlal Nehru Port, Mumbai, in 2017 and again in 2022.
Though the primary motive behind cyber threats is profiteering, there are several aspects that motivate a cybercriminal to conduct a cyberattack on the port or vessel operations. This includes espionage, activism, terrorism, warfare, and others.
The various kinds of cyberattacks on the maritime sector involves malware, trojans, botnets, advanced persistent threats, ghost shipping attack, cryptocurrency hijacking, and other. In addition to these cyber threats, the maritime domain is vulnerable to cyber terrorism as well. The awareness in the maritime sector over cyber terrorism is very minimal or negligible, with very little emphasis given to it. Chinese cyber activity is a major security threat to India. China is also using cyber technology in its South China Sea Anti–Access/Area Denial (A2/AD) strategy. The A2/AD strategy denies freedom of movement and navigation to rival powers by increasing defense systems that threaten their ships/submarines.
The technologies like the Automatic Identification System (AIS), ECDIS, GPS, information systems, Industrial Control Systems, and other operational technologies have played a crucial role in enhancing the efficiency of port and vessel operations. Nevertheless, these technologies are of no exemption to cyberattacks as every technology comes up with its own loopholes. For example, the adoption of AIS is compulsory for any vessel to ensure its safe navigation, but as it is unencrypted and unauthenticated, the maritime sector is vulnerable to spoofing, water holing, social engineering, and other cyberattacks. It is also important to identify the human role in operating such technologies, as it is noted that human error and equipment flaws are primary reasons behind the success of these cyberattacks.
Maintaining the integrity of supporting systems, protecting ship systems from physical assault, and making the maritime sector resilient to both internal and external threats are all critical. Protection from various cyberattacks is necessary to prevent a breach of the network and its systems. Proper countermeasures and in-depth defense strategies must be deployed for each attack to prevent an attack from taking advantage of a flaw or vulnerability in the technology.
Primarily, it is important to promote awareness among the staff or the crew to identify cyber threats and on responding to such threats and, for example, alerting the officials if any malicious or unusual mail or notification is identified in the system.
Block chain technology can be an efficient solution as it allows for a continuous monitoring system and provides real-time status on the ship's security. It also enables secure communication and storage of data in the control centers. It helps in avoiding loss of data and data modifications by unauthorized users.
The AIS and GNSS systems must adopt encryption and authentication measures which are given zero attention to this date.
With the vast coastline, it is not possible for India to secure the coastline through manpower. Israel based startups, in order to effortlessly secure the maritime IoT ecosystem, Cydome Security offers a cyber solution to handle this precise problem. The company's solution is intended for systems with links to coastal infrastructure as well as guidance, sensors, control, and command.
Fighting fire with fire is one way that organizations can aid in stopping such intrusions: AI-driven security systems can successfully foresee and thwart AI-driven threats in real-time with appropriate data.
It is crucial to note right away that there is no magic solution for marine cybersecurity. An interconnected era has been retrofitted with a history of outdated shipboard equipment, leading to a shattered and vulnerable maritime environment.
It is in India's interest to take a leading role in negotiations and developments with global countries, given its crucial position in the Indian Ocean Region and the need to protect itself against China's growing threat in that region. In order to take shipping on to the next level of connectedness, strong cybersecurity is imperative.
CIA's Supremacy in Global Spy Ring and Hammering Russian Intelligence Since Cold War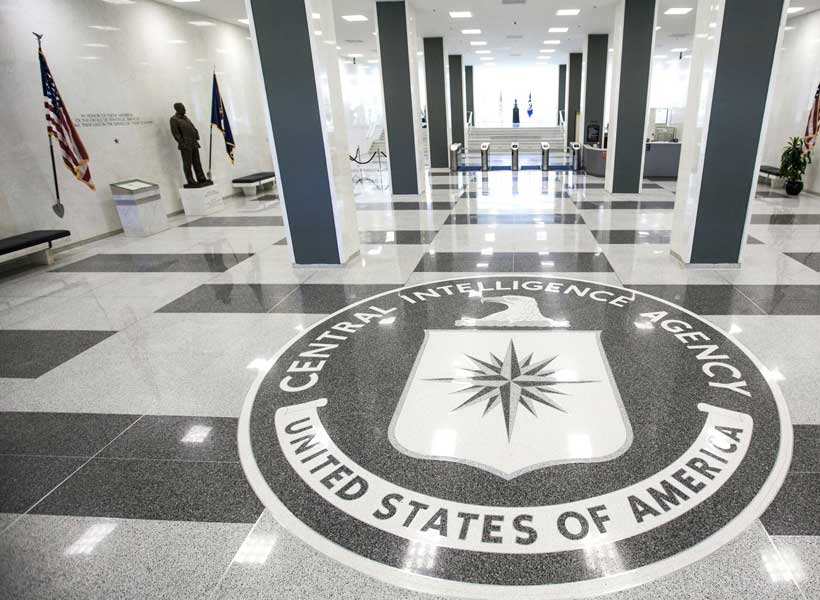 I Doubt Therefore I Survive"- Michael Richard Daniell Foot, British Intelligence Historian.
Since world war US always had upper hand in conducting sub/ unconventional warfare especially Covert Psyops, Americans have always heavily invested in sinister designs- the famous MKultra progaramme of using high psychotic drugs- LSD to psychologically weaken Human's mental state and force confessions out of them. Also, Its aim was to develop mind-controlling drugs for use against the Soviet bloc. The project attempted to produce a perfect truth drug for interrogating suspected Soviet spies during the Cold War, and to explore other possibilities of mind control. CIA's Subversion techniques and plans into the Soviet's camp and other communist camps are also one of the greatest security headache for Soviets. The problem was that Soviets espionage/ Intelligence temperament was not that ruthless, hard and developed as CIA's. Eventually, this became a reason of how and why US's psychological operations substantially harmed Russian/Soviets' influence too much. If we leave Vietnam, the scores of US in espionage circles, activities of de-installing regimes and squeezing Soviets sphere of influence and even now squeezing Russia's sphere of influence are much higher than of Russia. Further, this also becomes a strong reason why Russians were not able to swiftly retort to these activities in a fashion in which US does or the tit for tat temperament was not proactively seen from the Russian or Soviet's side. In other words, they struggled to match and register covert successes in countering US's influence in substantial sense.  A story of one of the greatest female speies and phenomenal covert operations led by US and west which set the stage rolling for "espionage" in global politics.
We mostly idealize male as spies, because of their endurance and the tradition or culture of talking only about male spies, the amount of glorification/popularization which a male spy gets is somewhere reduced to less when the story of female spy comes in. Though the mindset is now changing and people are now equally focusing on both the cases, However, it has been observed that stories of female spies are still struggling to get glorified or talked about in some parts of the world. The tides changed their directions when a female spy- Virginia Hall, regarded as one of the greatest female spy whose contribution led to Allied Forces Victory in World War-II. In America she is regarded as one of America's greatest heroes.
The Past
She was born on 6th April 1906 in Maryland, attended Roland Park country school, later for her higher studies she went to Barnard College(Columbia University) where she learned French, Italian and German and later moved to Geroge Washington University to peruse Economics. Virginia Hall's life was filled with roller coaster rides with dramatic twists and turns. She had a dream to become the first female Ambassador of the United States. She even started to work towards her dream by taking up the job of a clerk at the consular office in Warsaw Poland and later in Turkey. She didn't know that a major setback is still waiting for her. In an accident she lost her left leg, However, this accident didn't slow down Hall's dream, She was firm and determined to achieve her dreams and serve for her country.
Making of A Spy
Later, She applied for Foreign Services and her application in the foreign services was turned down because of disability and her gender(Females were rarely hired at that time). Repeatedly her applications were turned down over and over. However as usual her determination and refusal to comprise with her dreams were fueling/ not letting her dreams die. Later she moved to France for employment, where During World War-II in February 1940 (the early period of war) she become an ambulance driver for France Army, after the defeat of French she again moved to Spain for employment where she accidentally met British Intelligence Official name Geroge Bellows. Bellows got amazed by her communication and thinking skills and gave her the number of a "friend" who was working in Special Operations Executive(SOE), United Kingdom secret operations unit in World War-II. After getting in touch with "friend" she joined the SOE in April 1941.
The First Job
She gets the training in SOE and sent to France by France Section of SOE. She was given a cover of a reporter/ journalist for New York Post which enabled her to interview people, gather information from surroundings which can be useful for intelligence/ military officials of Allied Forces. Gradually she became an expert and learned how to arrange contacts, logistics, and who to bribe to get information and get the required work done. She also learned how to distribute and supervise wireless sets among agents and the network of SOE. Despite the French occupation by the Germans, she managed a long tenure as a spy-transmitting information to London about German which highlights her operational brilliance and. She also sensed danger and refused to attend a meeting of SOE Agents and later French Police raided the meeting place and SOE agents got arrested.
The Journey with Americas
After successfully planning an escape of the SOE agents from jail, when Hall returned, she was declined to serve in France because she and SOE networks were almost compromised, and sending her again would be too much risk. After this, Hall got in the contact with OSS(predecessor of CIA) and joined American Intelligence at the low rank. She was sent to France again by OSS. This time she was given a cover of poor peasant women, she used to roam around the various places and often changed her disguise to a milkmaid and prepared Cheese and sold cheese to German Soldiers. Hall was tasked to prepare resistance force known as Maquis and set up Anti- Nazi The environment in France, which would help Allied Forces during Invasion. Hall continued to gather information about German Soldier' locations and finance Maquis and help to set up resistance force which later helped Allied Forces in planning effective Invasions- Operation Jedburgh. No doubt with an artificial leg, she ruled the helm of Spy Networks, and in those times when females were rarely hired for jobs. German described her as "Most Dangerous Allied Spy" She successfully established Anti Nazi resistance which eventually led to the collapse of the Nazi and victory of Allied Forces, It was Hall with whom help Allied Forces were victories over the Axis Powers effectively. Hall broke all the stereotypes in the spying network who believe that Females are not that smart witted to survive in the Intelligence Word. She was awarded Distinguished Service Cross in 1945 and earlier she was also awarded prestigious British Medal. Later She becomes the first female to work in CIA, she was given desk jobs in CIA and due to her age she couldn't perform well in the tests which were mandatory in CIA and after a brief period of time she resigned and took retirement at the age of 60. She lived with her husband Paul Barnesville, Maryland, until her death in 1982. She always refused to talk/write about her World War-II or in-field experience which led to the curiosity of many. The way she believed in her instincts, intuition, and with the brilliant skill set despite one leg has made her one of the greatest spies of all time.