The Truck as a "Just" Tool of Terror – What we can Learn from the Stockholm, Sweden Attack
[yt_dropcap type="square" font="" size="14″ color="#000″ background="#fff" ] I [/yt_dropcap]t's a sunny Friday afternoon in Stockholm, the capital of Sweden. Thousands of people have come out of their winter hiding to enjoy the weekend's bright sunny, spring weather. Many of them are walking down Queens Street, a 1.5 kilometer long pedestrian street running through town, connecting its older parts to more newly built areas.
Suddenly a heavy delivery truck turns a corner running down the street at a speed of 80 kilometers an hour. The beer truck had been hijacked just a couple of minutes earlier outside a restaurant where it was delivering goods. It drives, swerving back and forth progressing nearly 600 meters along the pedestrian walkway tragically and brutally decimating everything in its path — even according to a witness, dragging a baby in its pram—along its way with it before crashing into the entrance of the city's largest department store, Åhlens, a common meeting spot where hundreds of people are standing waiting for friends to show up.[1]
Thirty-nine-year-old, Rakhmat Akilov from Uzbekistan had recently has his asylum claim in Sweden rejected and was sought for deportation by the authorities. He had also drawn the security services' attention after showing interest in material stemming from both ISIS and Hizbut Tahrir (HT).[2] HT is a banned group in his native Uzbekistan and is suspected in Central Asia of being a feeder group into ISIS. Akilov had also been investigated by the security services who could not validate any criminal activities. In his attack, Akilov who used a high-jacked truck to kill, jumped out of it holding a handgun and took the time to set the truck on fire —likely hoping to ignite explosives found inside—before running from the scene, severely burnt. ISIS has not yet claimed the attack by Akilov who left fifteen people injured and four dead, one of them an eleven-year-old girl walking home from school.[3]
The attack in Stockholm is the fourth of its kind to hit Europe. Similar acts where vehicles have been used as deadly weapons by fanatics have been seen in Nice, Berlin and London, with another two truck attacks were thwarted in Spain and Belgium.[4] This is hardly surprising for those keeping close track of ISIS official propaganda. In the last year, a shift has been observed where ISIS-supporters, who were called upon to migrate to the so-called Islamic State, are instead advised to stay at home to carry out acts of violence in support of the organization.
Official ISIS-propaganda commonly makes explicit recommendations on how to optimize the killing of civilians under the headline "Just Terror". Among the recommendations made is that of using a truck as a tool of terror. The newly introduced ISIS-magazine Rumiyah – a successor to the more well-known Dabiq – is a case in point. The third edition features an article treating the subject in great detail, highlighting the benefits of employing this method:
Though being an essential part of modern life, very few actually comprehend the deadly and destructive capability of the motor vehicle and its capacity of reaping large numbers of casualties if used in a premeditated manner. This was superbly demonstrated in the attack launched by the brother Mohamed Lahouaiej-Bouhlel […] in Nice, France.[5]
The referenced attack in Nice took the life of 86 people while injuring 434.[6] Although being more deadly than any of its counterparts in other European cities they all share similar traits that confirm the effectiveness of ISIS-propaganda in spreading deadly ideas. Many of the recommendations made in Rumiyah were directly followed by the Akilov, among them the type of vehicle used. The article reads:
Observing previous vehicle attacks, it has been shown that smaller vehicles are incapable of granting the level of carnage that is sought. […] One of the main reasons for this is that smaller vehicles lack the weight and wheel span required for crushing many victims. Thus, smaller vehicles are least suitable for this kind of attack. Rather, the type of vehicle most appropriate for such an operation is a large load-bearing truck.[7]
The attacker also took ISIS advice on how to acquire the vehicle used. Hijacking a truck is highlighted as one of many possible ways to carry out the task. Rumiyah advices:
If one has the wealth, buying a vehicle would be the easiest option. Alternatively, one could rent a vehicle or simply ask to borrow one from an acquaintance or relative who owns or has access thereto. For the one not capable of attaining a vehicle by any of these means, there is the option of hotwiring or carjacking a vehicle.[8]
Advice is further given on the most suitable targets to choose. Again, pedestrian streets are highlighted as appropriate venues for "just" terror attacks as they allow for acceleration of the vehicle which maximizes the level of destruction and death. Seen through this perspective Queens Street in Stockholm was an ideal target, a wide and straight street with few security barriers. Rumiyah declares:
When deciding on the target, attention should be given to that target's accessibility by the vehicle. The target should be on a road that offers the ability to accelerate to a high speed, which allows for inflicting maximum damage on those in the vehicle's path.[9]
Finally, Akilov's bringing of a handgun is what official ISIS-propaganda refers to as the use of a "secondary weapon". This tactic is both advised and applauded by the organization:
Having a secondary weapon, such as a gun or a knife, is also a great way to combine a vehicle attack with other forms of attacks. Depending on what is obtained, the kill count can be maximized and the level of terror resulting from the attack can be raised.[10]
In the field of counter terrorism we need to expect both the unexpected and the expected. Networks or small cells of terrorists will always be hard to detect for security services. We can however make it difficult for terrorists to succeed with their plans by keeping close track of ISIS propaganda and advice to its followers. They often publish information in plain site that can give us a general idea of possible targets that we might be able to harden, methods that we might be able to make more difficult and dates for action when we can be alert. Using these indicators we should attempt to better guard probable locations. Years ago, counter-terrorism expert Reuven Paz wrote a piece entitled "Reading their Lips" warning that terrorists often publish to their own followers important details about their plans and intentions, words that we should take as seriously as they mean them—as they often do exactly as they say.[11] In the case of the Stockholm attack this would have entailed things such as better physical cement barriers separating pedestrians celebrating the commencement of spring from the dangers of a fanatic operating a heavy truck with the purpose of killing as many innocent civilians as possible.
Reference for this article: Louisa Tarras-Wahlberg, The Truck as a "Just" Tool of Terror – What we can Learn from the Stockholm, Sweden Attack ICSVE Brief Reports
[1] Adam Svensson, "Dådet på Drottninggatan: Detta har hänt", Dagens Nyheter, 2017-04-09
http://www.dn.se/sthlm/dadet-pa-drottninggatan-detta-har-hant/
[2] Lasse Wierup, "39-åringen saknade skyddsbehov och ljög om sin identitet", Dagens Nyheter, 2017-04-10
http://www.dn.se/sthlm/39-aringen-saknade-skyddsbehov-och-ljog-om-sin-identitet/
[3] Adam Svensson, "Dådet på Drottninggatan: Detta har hänt", Dagens Nyheter, 2017-04-09
http://www.dn.se/sthlm/dadet-pa-drottninggatan-detta-har-hant/
[4] Michael Winiarski, "Dådet har likheter med attackerna i Berlin och Nice", Dagens Nyheter, 2017-04-08 http://www.dn.se/arkiv/nyheter/dadet-har-likheter-med-attackerna-i-berlin-och-nice/
[5] Author Unknown, "Just Terror", Rumiyah, Issue Three, pp 10-12
http://qb5cc3pam3y2ad0tm1zxuhho-wpengine.netdna-ssl.com/wp-content/uploads/2014/09/Rumiyah-ISIS-Magazine-3rd-issue.pdf
[6] Author Unknown, "Nice attack: What we know about the Bastille Day killings", BBC News, 2016-08-19
http://www.bbc.com/news/world-europe-36801671
[7] Author Unknown, "Just Terror", Rumiyah, Issue Three, pp 10-12
http://qb5cc3pam3y2ad0tm1zxuhho-wpengine.netdna-ssl.com/wp-content/uploads/2014/09/Rumiyah-ISIS-Magazine-3rd-issue.pdf
[8] Ibid.
[9] Ibid.
[10] Ibid.
[11] Reuven Paz, "Reading Their Lips: The Credibility of Militant Jihadi Web Sites as 'Soft Power' in the War of the Minds" NATO Science for Peace and Security Series – E: Human and Societal Dynamics, Vol 60. 2009
The Bahrain Summit: A Cyber Rescue for Gaza?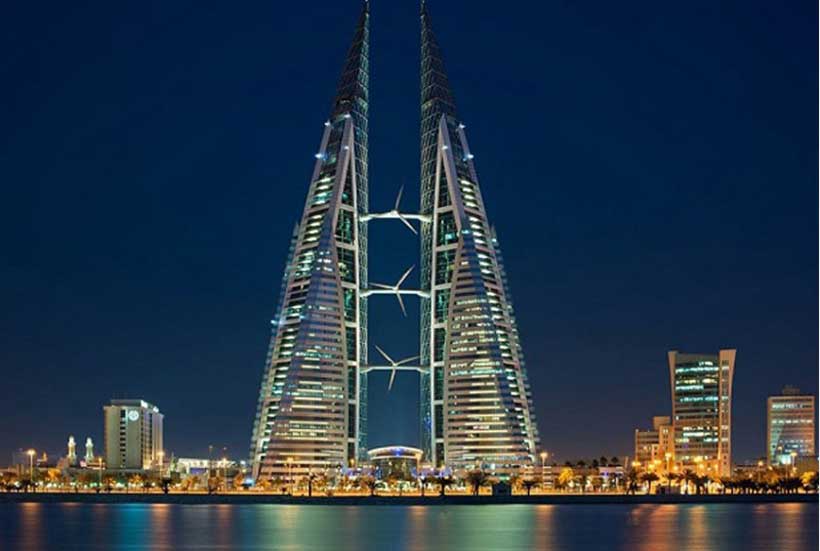 On the eve of the upcoming American peace-summit in Bahrain, there is only one burning question: what about Gaza? It's already been made clear that the upcoming summit is not about addressing regional flashpoints, such as the Israeli-Palestinian conflict. Rather, the meeting will focus on economic cooperation and development in a region facing immense systemic challenges, such as youth unemployment, water and food scarcity, and others. While this approach may appeal to the more diplomatic angels of our nature, it does not reflect the complex reality on the ground in which a lack of economic growth, or worse de-development, is a major force behind violent upheavals.
This is particularly the case in the Gaza Strip, which inches closer to total political, economic, and humanitarian collapse daily. Even if solving the Israeli-Palestinian conflict isn't on the table in Bahrain, developing Gaza's economy certainly should be.
This situation really is the epitome of a rock and a hard place. How can Hamas come to the negotiating table and not lose the support of its base, or worse, invite competition which will likely result in civil war? How can Israel proverbially keep the heads of Gaza's civilian population 'above water' (no irony lost in that metaphor) without allowing Hamas to co-opt resources and entrench their positions? Moreover, what can the rest of us, or the international community for that matter, really do about it?
It turns out there are a multitude of international organizations, IGOs, NGOs, and even private think tanks which are trying to provide strategies, funds, and projects as an answer to Gaza's questions. It takes about ten seconds of looking at the situation on the ground to understand that these international actors are consistently falling short of their ambitions and things are getting worse before they get better. The urgency of bolstering Gaza's economy becomes apparent to an Israeli when considering the prospect of another regional humanitarian and possibly refugee crisis, this time on Israel's southern border. In fact, it was these concerns that were the impetus for a year-long study my colleagues and I conducted. We essentially asked, how can international strategies for Gaza, particularly those concerned with development, be refined and adjusted to be more effective in facilitating real change? What we found ultimately led us to some surprising recommendations for decision-makers. If Gaza is going to be discussed in Manama, those attending should be aware of these findings.
For international organizations, there are many actors to consider coordinating with on Gaza's development (Israel, Hamas, NGOs, and civil society organizations). However, we found that coordination is disproportionately higher with one actor in particular, almost by twice as much – the Palestinian Authority (PA). Despite its extremely limited influence in Gaza, the PA is coordinated with at a much higher degree than Hamas, Israel, or even UNRWA. The reasons for this are unclear. Gaza cannot be discussed in isolation of the West Bank, since any future Palestinian state would encompass both territories as a unitary political entity. Given the PA's status as the sole legitimate political representative of the Palestinian people, development goals must be in line with what Ramallah wants more so than Gaza City.
There are those who advocate that working with the de facto regime in Gaza is the only way to make progress on the ground and have called on international players to abandon their no-contact policies vis-a-vis Hamas. However, this is an odd preference when considering the ambiguous status of Gaza and Hamas under international law. This is a serious technical problem that the PA does not have. This is where, contrary to the recommendations of Gisha and other policy forums, we found that attempts at working directly with Hamas will not only be counterproductive in Gaza, but will ultimately weaken the political position of Israel's only real partner for a viable two-state solution. This is an externality Israel and the international community cannot afford.
In a separate vein, we found a motif within nearly all strategies and policies that from the onset screamed 'fatal flaw'. Being the most powerful actor in the equation, almost all plans call on Israel to unilaterally lift restrictions on the flow of goods in and out of Gaza, offering no incentives, rationale, or process as to how or why they would be inclined to do so. Even an amateur negotiator could point out the problem with this approach – not only does this call to action ignore Israel's key objections and concerns, but it treats it as a monolithic party when that couldn't be farther from the case. Unlike many of their regional counterparts, Israeli decision-makers are democratically beholden to their constituents. Therefore, calling upon them to do something is about as effective as wishing it into reality, as Israel's security policy is directly shaped by the intricate and complex processes of democratic national politics. In fact, most members of the international community work with the Israeli state via a separate and completely detached diplomatic channel than those concerned with Palestinian state-building, where coordination is at a minimal level with the IDF (COGAT) rather than Israeli decision-makers.
The web becomes further tangled when adding to the mix the Oslo-era institutions, which inextricably bound the Israeli and Palestinian economies together. How can anyone realistically expect to set economic development goals and implement them when the entire economic and monetary system sits in the hands of Israel under the framework of the Paris Protocol? Israel is and will remain the lynchpin of any economic development in the Gaza Strip, but for some reason there is a disconnect between what Israeli decision-makers are asked to do and what they can expect in return or regarding their key inhibitions as a prospective customer. Those designing strategies for Gaza's development must be acutely in tune with the interests of Israel's national leadership. Of course, before someone uses this analysis to advocate that international pressure on Israel is the answer, a quick historical review demonstrates that when it comes to affecting Israel's policies from the outside, honey works much better than vinegar.
One area in which nearly all international strategies converge is identifying the private sector as the key driving and guiding force in sustainable, scalable growth. This is not only expressed outright as a goal by most actors, but it is reaffirmed by their strong emphasis on reforming the regulatory environment and fostering the flows of investment – foreign, domestic, and regional. There are essentially two major problems, however, inhibiting this private sector-led growth, even with Gaza's immense economic potential. First, the lack of a sound banking system (or effective monetary system for that matter) within Palestinian society means that there are little to no local banks which can finance local projects, leaving Palestinian entrepreneurs dependent on external backing. This isn't just a problem for private sector investment, but also for governance and civil institutions. Civil servants and citizens alike are currently reliant on suitcases of cash brought in from the outside – a phenomenon which often results in Hamas seizure and, based on the rhetoric of Israeli politicians, has a short shelf-life as a solution.
Second, the material risks on any investment in Gaza are extremely high. For example, suppose Mercedes was interested in building a manufacturing facility in Rafah. They would have to consider the viability of their investment compared to the risks. Such risks include, but are not limited to: unstable flow of electricity; a lack of healthcare; a non-existent payroll mechanism other than cash; double taxation at the border; the dual-use list limiting the flow of raw materials for building the infrastructure and the goods; and of course, the constant threat that militants may commandeer the facility, resulting in all that investment going up in smoke during the next military escalation.
So, now that you know some of the risks, is your checkbook ready? Even something as altruistic as charity has utilitarian considerations attached and unfortunately the lack of investment security is a big problem for growing any industries in Gaza. After all of these insights it would be easy to see Gaza's development as a Sisyphean task in which everything is tangled, linked, or could only be changed with a fundamental shake-up the status quo. Instead, and contrary to our own expectations, what we found were three clear conclusions in the midst of the chaos and confusion. First, we found that experts and practitioners tend to be in 'silos' in the framework of their disciplines, missing critical input from other areas of expertise and limiting the viability of their recommendations. Second, long-term planning in Gaza is a strategic mistake and many plans are contingent on realities which are far from materializing, such as politically negotiated settlements. Third, while Israel is called upon to change certain aspects of the status quo, its concerns and objections are not sufficiently addressed or taken seriously – making them unlikely to accept those recommendations fully.
The necessity of developing Gaza's economy demands that it be approached with the current limitations in mind and perhaps the fundamental shake-up we've been waiting for might already be here. International actors should develop Gaza's economy with the tools of today, not yesterday, and should therefore focus on the digital rather than the physical sphere. With two key pillars in mind, digital payments systems and web-based job creation, the reasons for shifting emphasis toward a digital economy are all tied to the challenges we identified beforehand. Going digital bypasses the physical restrictions in Gaza today. From high transaction costs, to crippling import export regimes, and the stifled flow of funds, all of these barriers are unlikely to disappear overnight. Cyberspace, however, has no borders or political roadblocks. But it gives Gaza a way of offering value to a global marketplace as a freelance/outsource hub. Perhaps more importantly, it creates a way for its people to be directly connected with those who financially support them – through employment, investment, or aid.
Digital development also offers two things that traditional industries can't – portability and scalability. When a job only requires a computer and an internet connection, the combination of low overhead costs and portability in times of conflict make it much more attractive to investors since it mitigates major risks. Furthermore, the marketplace for digital goods and services is expanding exponentially, so compared to the profit potential of textiles, furniture, or agriculture, it's a no-brainer for someone concerned with ROI. Perhaps the most promising aspect of a digitally connected economy and finance system is that it can address Gaza's cash crisis, answer Israel's primary security concerns, and offer critical oversight, which is lacking in the status-quo all at the same time. Technological advancements in e-commerce could empower Gaza's consumers, businesses, and even civil servants by providing them with a stable source of income protected by smart contracts. Both Israel, the PA, and international organizations could automatically track and prevent Hamas from shaking down civilians or misappropriating funds for terrorist operations. In fact, this technological shift already enjoys support among some Israeli decision-makers and of course will create a tool for the PA to bolster its influence in the Strip by being seen as 'the one who pays the bills'.
Obviously this is not a silver bullet, and of course there are major hurdles to be overcome to make this vision a reality. What is certain though is that the prerequisites for developing Gaza's digital economy are far fewer and much more manageable than anything else which has been tried before. These ideas have already been tested and proven on a small scale by an incredible initiative that created Gaza's first tech hub, known as Gaza Sky Geeks, even under the current crippling political inertia. Between this proof of concept and our research, I think it's safe to say that those attending the summit in Manama would do well to think outside the box when addressing economic development and cooperation in the Middle East, especially where it is desperately needed most. Einstein famously stated, "we can't solve the problems by using the same kind of thinking we used when we created them" and I think he would agree that this is certainly an experiment worth trying.
Operation Car Wash blueprint spreading to Senegal, Saudi Arabia, Mongolia
Brazil's infamous Operation Car Wash is an ongoing, massive operation to investigate allegations that government officials under Presidents Dilma Rousseff and her predecessor, Luiz Inácio Lula da Silva, were systematically accepting bribes in exchange for rewarding contracts to firms at vastly inflated prices. The operation, launched in 2014, was initially viewed abroad as an example of an independent judiciary successfully identifying and rooting out corruption. However, newly uncovered evidence seems to show that the investigations and prosecutions carried out as part of the operation may have been politically motivated.
In June, The Intercept published an exposé detailing Brazilian prosecutors' intentions to use Operation Car Wash as a means to prevent Lula and Rousseff's Workers' Party, or PT, from returning to power in 2018. In fact, the team of prosecutors that ultimately imprisoned former President Lula were discovered to have been plotting to subvert a Supreme Court decision that would have allowed Lula an interview in the newspaper, Folha de São Paolo, and possibly swayed the election in the favour of PT.
Of course, allegations of corruption are an oft-relied-upon tool of those looking to enact revenge on political opponents. Not only do they whip up the public's indignation, but they often provide a legal veil for political score-settling. And this is a phenomenon that is hardly limited to Brazil; over the past year alone, the Senegalese opposition's campaign against President Macky Sall, Saudi Crown Prince Mohammad bin Salman's "anti-corruption drive" and Mongolian President Khaltmaa Battulga's gutting of the judiciary have all been suspected of being powered by politically motivated corruption allegations.
Senegal
On June 10, Senegal's President Macky Sall vowed to "re-establish the truth" following allegations by the BBC that his brother, Aliou Sall, was involved in fraud related to two offshore gas blocks being developed by UK oil giant BP. With opposition politicians pouncing on the claims, the Ministry of Justice has launched an official probe into the matter to try to set the record straight.
The allegations are particularly contentious in Senegal, where the public has long held expectations that an energy boom could provide a much-needed windfall for the impoverished nation. Indeed, with two prospective hydrocarbon ventures that could be worth an estimated $1 billion in annual government revenues, these expectations are now inching closer to reality. Yet, as Sall has warned, there is a real risk that the recent corruption allegations may be an attempt by the opposition to de-stabilize the country, with a view towards taking advantage of Senegal's newly discovered fossil fuel reserves.
Sall's warning should be taken seriously. Former Prime Minister Abdoul Mbaye, who was fired by Sall in 2013, appears in the BBC's report as a major critic of the contract between Senegal and the Timis corporation. This, despite the fact that he prepared the document approving the contract that he now condemns. Meanwhile, former presidential candidate Ousmane Sonko is another figure loudly repeating the allegations of corruption. Sonko came third in the elections held last fall, where he won only 16% of the vote. So soon after his loss, one might see Sonko's calls for "mass mobilization" as political opportunism rather than opposition in good faith.
Saudi Arabia
While the allegations about Senegal were among the most high-profile of their kind in recent weeks, Saudi Arabia also provides an infamous example of how anti-corruption allegations can be used to conceal more underhanded plans.
In January of this year, Saudi Crown Prince Mohammed bin Salman's (MBS) massive anti-corruption drive, which was launched in 2017, came to an ignominious end. Over the course of the campaign, the government had called upon 381 members of the nation's elites to answer for corruption charges – efforts which were perceived by many international observers as a veiled power grab. Following their arrests, the majority of these individuals were locked in the Riyadh Ritz-Carlton and eventually moved to prisons.
According to Robert Jordan, a former US ambassador in Riyadh, bin Salman may have "used the excuse of fighting corruption as a means of settling scores and consolidating his power." In addition to many members of the nation's elite, MBC, an Arabic language media group, and Saudi Binladin Group, a construction conglomerate, were also subdued and taken over by the state during the anti-corruption drive. In all, it was a shameful denouement for a prince who had been dubbed by the New York Times' Thomas Friedman in 2017 as leader of "the most significant reform process underway anywhere in the Middle East."
Meanwhile, though these dealings – not to mention the 2018 murder of Saudi dissident Jamal Khashoggi – have earned MBS notoriety in the international community, there are plenty of other, lesser-known examples in more far-flung reaches of the world.
Mongolia
In Mongolia, President Khaltmaagiin Battulga rose to power in 2017 on a populist narrative that he would dismantle the secret oligarchy that was allegedly exploiting the country's mineral wealth at the expense of regular Mongolians. However, his "reform" efforts were anything but.
In April, he shocked pro-democracy activists by proposing legislation that would essentially gut Mongolia's judiciary and subordinate any anti-corruption bodies in the country to his office. In order to gain the support of parliament and pass his law, he revived the populist narrative by accusing his main political rival and former President Tsakhiagiin Elbegdorj of opposing his legislation on behalf of the secret oligarchs. And despite mass anti-government protests in recent weeks, Battulga has shown no intention of budging.
Sadly, examples like these can be found in numerous countries across the world, particularly those that have not yet established robust anti-corruption institutions. For the people of Brazil, then, they serve as major warning signs. As they watch politicians rail about the allegations of Operation Car Wash, they must also be sceptical of any efforts to turn these allegations into political gain.
Maritime incidents in the Persian Gulf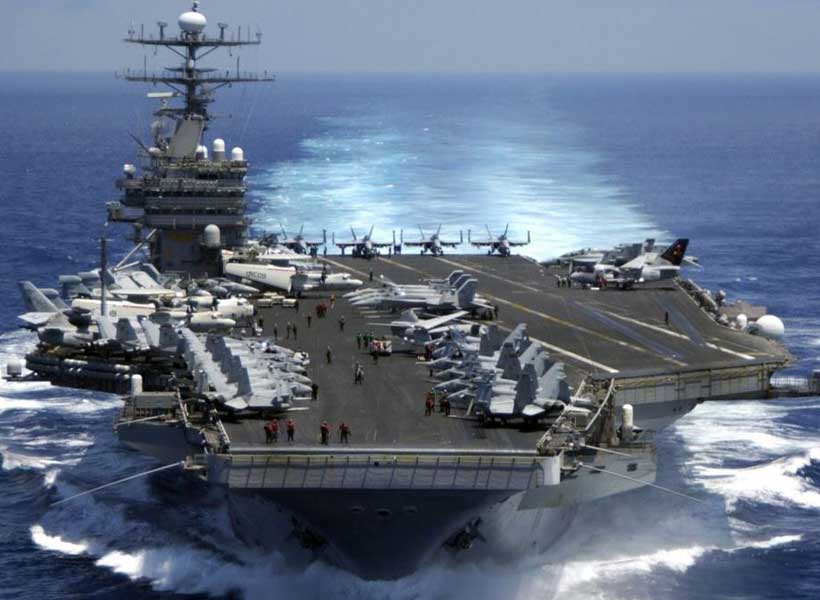 On June 13 last, the US Fifth Fleet – stationed in Manama, Bahrain – received two different danger alerts – one at 6.12 and the other at 7.00 a.m.- by two ships operating in the Gulf of Oman.
The first ship, namely Kokuka Courageous, is owned by Japan and flies the Panamanian flag, while the second one, namely Frant Altair, is owned by Norway but flies the Marshall Islands' flag.
They both carried goods, especially oil, to Asia and, most likely, also to Japan. The Kokuka Courageous had 21 sailors and was primarily directed to Singapore, while the Front Altair, with 23 sailors on board, was heading to Taiwan.
The attack was immediately followed by the complete evacuation of the crewand by a strong explosion, with subsequent fires on board.
No member of the Front Altair crew was injured and only a member of the Kokuka Couragous crew suffered no fatal physical injury.
Probably it was an explosion caused by an underwater mine or even a surface vehicle.
Both ships affected, however, were 32 kilometres -equivalent to 20 nautical miles -away from the Iranian port of Jask, a military base that – as the Iranian decision-makers maintain – was designed precisely to control the Eastern flank of the Strait of Hormuz.
Previously, on May 12 last, another maritime incident had taken place near the port of Fujairah, in the United Arab Emirates, and the Emir's local authorities immediately blamed some "State entity" for the incident, without providing further explicit details about the nature of said "entity".
After its withdrawal from the Iranian nuclear agreement of July 14, 2015 in Vienna, on April 8 last the United States indicated the Pasdaran, namely the Islamic Revolutionary Guards, as a Foreign Terrorist Organization (FTO), in addition to 39 companies linked to the Gulf Petrochemical Industries Company (GPIC), an organization linked to the Pasdaran.
It should also be noted that in 2012 the US identified the Pasdaran General, Gholamreza Baghbani, as responsible for drug trafficking from Afghanistan to Iran and to other countries.
The United States also believes that currently the Gulf Petrochemical Industries Company (GPIC) produces 40% of all Iranian petrochemicals and as much as 50% of all Iranian exports.
Obviously, there is no clear evidence of the role played by Iran in maritime attacks on commercial vessels, while the Yemenite Houthi systematically attack – with artillery and missiles – both the territory and the military and civilian networks of Saudi Arabia.
What is certain is that Iran cannot afford a real war in the Straits, neither with the USA nor even with a minor US ally. Such a conflict would destroy it economically and militarily.
Hence the strategic rationality of the Houthi's "hybrid war" against Saudi Arabia and, above all, against the Saudi oil distribution networks.
Obviously even if the perpetrators of these attacks remain covert, such attacks can only continue and expand.
The slow destabilization of the region will therefore be inevitable, above all on the part of Iran, which sees the Houthi guerrilla warfare as the only possible means for curbing the Saudi economic and military expansion.
In fact, approximately 40% of all the oil transported by sea transit through the Strait of Hormuz. Therefore, the constant insecurity of the Hormuz route will entail a considerable increase in the transport cost and hence in the related oil barrel price. It will also entail the use of military ships, at least by the countries most interested in the naval freedom of the region and in the maintenance of the "innocent passage".
An economic and military limit that few subjects can sustain for a short lapse of time and very few ones for a medium period of time.
It is intuitive that other Shiite and Iranian fires will be set beyond the Bab-el-Mandeb region, probably towards the East Mediterranean or Syrian coasts.
It should also be noted that – before the four ships attacked outside the port of Fujairah over time – there was no report from any intelligence agency or any Armed Forces in the region.
Although these are operations that inevitably leave many traces and signs on the ground, no one had perceived or interpreted them.
Following the attacks, there were some indications regarding Iran's mobilization of some Shiite militias to attack some US military units on the Syrian-Iraqi border, but absolutely nothing in relation to the Strait of Hormuz.
Hence we can infer that there is a very advanced Iranian or pro-Iranian Elint network, which is also capable of diverting and masking its own signals.
It can also be inferred that the Iranian intelligence has the ability – even from the Human Intelligence (Humint) viewpoint- to cover up its operations and targets very well for a long period of time.
On a technical level, there is the obvious ability – always shown by Iran – to detonate the explosive charges in a specific order and only at the most appropriate time – once again without the enemy sensors and operators realizing it, which is a sign of very high specialization.
The same military professionalism we saw with the missile attack on the US Embassy in Baghdad, on May 19 last, when some Katyusha missiles exploded near the building, albeit without damaging it.
The same happened with the Iranian missiles targeted to Mount Hermon, on June 1 last, which did not hit Israel's military positions, but showed considerable shooting accuracy.
Hence we witnessed – in rapid succession – the attack on ships off the port of Fujairah, as well as an operation against Saudi pipelines, which were quickly repaired, and finally the attacks against the Kokuka Courageous and the Frant Altair.
In the case of the Japanese ship, after the attack Iranian soldiers on ships were noticed removing unexploded mines from the sides. In particular, all the witnesses on the ships reported that the attack had been carried out by "flying objects ".
In all the incidents that have occurred so far, the bursts on the bulkheads have been such that the weapons must certainly have been placed by mini-submarines, by effective saboteurs or even by small fast ships.
It should be recalled, once again, that all this happened without the US, British, French or other countries' fleets being able to identify operations in time. The same holds true for the reporting or local intelligence networks.
In all likelihood, none of the weapons used by Iran missed the target.
Furthermore, to date no intelligence source has noticed that Iran has weapons capable of hitting with a margin of error of 1-1.5 metre at the most.
This happened when, on June 12 last, the Houthi launched the new Iranian Soumar missile on the Saudi airport of Abha, where it directly hit and destroyed the control tower.
Obviously, Israel's main fear is that the Soumar missile ends up in Hezbollah's standard armaments, right on the border between the Jewish State and the Lebanon.
The Soumar missile, however, is supposed to derive from the Russian cruise missile Kh-55, considering that many of them were illegally sold by Ukraine to Iran in 2005.
It has a range of 2000-3000 kilometres.
Moreover, on the strategic level, it is almost impossible to bypass the Persian Gulf.
Only Saudi Arabia and the United Arab Emirates have, in fact, pipelines that can transport oil out of the Persian Gulf and also have additional land networks, capable of avoiding the transit through the Strait of Hormuz.
Hence the strategic points that are controlled from the Persian-Hormuz-Yemen triangle are the following: the Strait of Bab-el-Mandeb, more accessible for the Hormuz attacks, as well as Hormuz and the Strait of Suez.
As early as July 2018 Saudi Arabia had declared the temporary suspension of its oil transport from Bab-el-Mandeb, but with two possible alternative options: the transit of crude oil through the East-West Pipeline – the so-called "Petroline", which connects the fields and deposits of the Eastern region to the Yambu terminal on the Red Sea – or the Saudi oil circumnavigation of Africa to reach Europe and the United States.
Hence the issue of oil security does not regard only Saudi Arabia: as much as 8-10% of the total world oil supplies, equivalent to approximately five million barrels / day, transits through Bab-el-Mandeb.
30% of it transits also through Hormuz.
Therefore, both Bab-el-Mandeb and Hormuz are already interdependent at strategic and military levels and hence a single arc of crisis has been created in the connection between the Red Sea, Suez, the Mediterranean Sea and the Indian Ocean.
Furthermore, for Saudi Arabia the real problem is not even oil, but rather rescuing maritime and commercial infrastructure.
Not only Saudi oil, but also all the infrastructural development of the Saudi Kingdom, passes through Bab-el-Mandeb.
Hence without freedom of passage through Bab-el-Mandeb, no Saudi economic diversification is possible, according to the Vision 2030 plan.
Furthermore, with a view to bypassing Hormuz, Saudi Arabia is investing in the West coast, from Jizan – right on the border with the Houthi – up to Duba, near the Egyptian Sinai.
Not to mention NEOM, the city of the future between Aqaba and the Red Sea, with an estimated cost of 500 billion US dollars.
Or the Red Sea Project, having mainly a tourist nature, or even the King Abdullah Economic City, again on the Red Sea.
In short, in the arc of crisis enucleated by the Houthi, there is the future of economic differentiation, which is vital for Saudi Arabia.
Also the United Arab Emirates have an interest in permanently stopping the Houthi operations.
In fact, coincidentally, only the Emirate of Fujairah is beyond the Strait, but all the commercial and military policies of the Emirates go directly to the Indian Ocean, between Southern Yemen (Aden, the island of Socotra, Mukalla) and the Horn of Africa with Assab and Berbera – not to mention all the small ports that are already the focus of Chinese investment with the Belt and Road Initiative.
Why, however, despite the repeated attacks that have been lasting at least since 2017, has Saudi Arabia just stopped using Bab-el-Mandeb?
A primary possibility is that Saudi Arabia seeks to internationalize the whole issue of oil port security, so as to gain support not only from the USA, but also from other global and regional actors.
Probably the Russian Federation?
Russia is not very interested in the Bab-el-Mandeb area for transporting its oil and gas, but it may be attentive to the future of oil barrel prices, which depend also on the safety and security of Middle East chokepoints.
Hence it is equally very credible that the US intelligence has recently got the news that Iran's Revolutionary Guards have already completed the project of a massive attack against some Saudi oil networks.
On June 17 last, the White House already brought together the Heads of the US intelligence agencies and of the Armed Forces to prepare a military and operational response to face this threat.
On the operational level, the United States has already mobilized 6,000 military for ensuring safe commercial transit in the Gulf region, with the inevitable corollary of destroyers, Patriot launchers and air support.
In principle, for the time being, approximately 1,000 additional soldiers have been authorized by the US Presidency, but currently it is mainly an issue of a terrestrial oil base, not of the Saudi ships' transit through Bab-el Mandeb and beyond.
Hence this is the current strategic link.
However, we must not even forget the axis between Saleh, a former Yemeni President, the Houthi, Iran and the anti-Sunni insurgency on the Arabian peninsula.