Not All ISIS Returnees are Defectors
[yt_dropcap type="square" font="" size="14″ color="#000″ background="#fff" ] C [/yt_dropcap]NN has been hawking this story of Younes Delefortrie as From Altar Boy to ISIS Fighter. Here is my interview of Younes from February 2016. Excerpted from ISIS Defectors: Inside Stories of the ISIS Terrorist Caliphate – Chapter Fourteen
One can never know for sure.
Twenty-seven years old, Belgian, Younes Delefortrie is telling me about his return to Belgium after spending five weeks with ISIS in Syria in 2013. "I hid in the house. Even the children didn't know I was there. For three days the police came by asking [my wife], 'Did you see him?'"
It's February 2016, and I've come here to interview Belgians and family members of those who have traveled to Syria to join ISIS, Jabhat al Nusra, or other groups in the Sunni uprising. Belgium is disproportionately represented among ISIS foreign fighters coming from European countries. Five hundred Belgians have disappeared into Syria, many to ISIS, and one hundred and twenty-five have returned.[1] Half of those are imprisoned and the other half are on the streets of Belgium. Younes is one of them.
Only a few months ago, it was a handful of Belgians who had returned from ISIS training in Syria, took up arms and suicide belts, to nearly simultaneously attack the Paris concert hall, stadium, restaurants and bars. Abdelhamid Abaaoud, the alleged ringleader of the attacks, was a Belgian national from the Molenbeek area of Brussels. He was discovered hiding out in a Paris apartment and killed by the French police shortly after the attacks. Likewise, Salah and Brahim Abdeslam, brothers and French nationals had been raised in the Molenbeek neighborhood. Brahim exploded himself while Salah ran and returned to this neighborhood to hide out. Twenty-five-year-old Chakib Akrouh, also born and raised in Belgium, exploded himself after the Paris bombing, during a police raid. He is believed to have been involved in the bar and restaurant attacks. Other Belgians of North African descent were involved in preparing the attacks and aiding Abdeslam's escape. Many of their identities will be discovered in the coming months and it will be discovered that they traveled through Turkey to Syria and back again through Turkey and Greece to attack. However, at the time we are interviewing Younes, only some of this is known.[2]
When I lived in Brussels from 2000 to 2007 during my husband's diplomatic career, I traveled to places like the West Bank, Gaza, Morocco, Jordan, Iraq, Uzbekistan and Russia to interview hundreds of terrorists, their family members, close associates and even hostages.[3] Eventually it dawned on me—I didn't need to leave Belgium to find militant jihadi extremists. There were plenty right in my neighborhood. In fact, numerous al Qaeda-inspired plots involving Belgian cadres had been stopped during the seven years I lived in Belgium, including a suicide operative who planned to detonate himself inside the U.S. embassy in Paris.[4]
It is against this backdrop that I find myself in Antwerp, one of Belgium's main cities, sitting in a small office just off of the Radisson hotel lobby, drinking Belgian coffee and listening to Younes tell his story. Having arrived in pants that are cut short, well above his ankles, in the regulation manner of Salafi traditional dress, Younes greeted me with a friendly, but nervous smile. According to his brand of Islam, it's forbidden to take a woman's hand he explained, as he tensely said hello without a handshake and I wondered if I would be able to get much of an interview with him. But now that we are into it, I see that I've gotten him talking freely. I think I may have hit the mother lode.
With the Islamic State's declaration of a "Caliphate" in June 2014, what had been low-level but significant, militant jihadi activity in Belgium ramped up on steroids. As the Sunni uprising against Assad began and no one came to the aid of the rebels, alienated young Belgian men and women, already resonating to the call of groups like al-Qaeda, began thinking they could help the anti-Assad rebels. Salafi extremists had been cultivating the ground in Belgium for years, working in the streets and out of garage mosques, converting disaffected immigrant youth to their extremist brand of Islam. The young recruits already accepted al-Qaeda's premise that jihad against the West was called for because Islamic peoples and lands, and even Islam itself, were under attack, and "martyrdom" missions against the enemy were an instant pathway to Paradise. Already primed, they easily fell for the call of ISIS.
From 2013 onward, Belgian youth became enamored of the idea of adventure, upset by the lack of global support for the Sunni uprising against Assad, and strongly resonated with the idea of an Islamic utopia and the alternative world governance of the "Caliphate" offered by ISIS. They began streaming by the hundreds through Turkey into Syria. These Belgians joined the monthly deluge of a thousand to fifteen hundred foreign fighters flowing in from around the globe who made it possible for ISIS to suffer the steady degradation of Coalition airstrikes and still renew its ranks.[5] These recruits from Belgium are part of the group of foreign fighters who our Syrian ISIS defectors consistently described as "true believers," fully indoctrinated into militant jihadi ideas upon their arrival.
Ten years ago in Antwerp, these North African second-generation youth were already disaffected "true believers," telling me how alienated they felt in Belgium and France and how angry they were over geopolitics. In fact, when the Paris attacks happened in November 2015, I would have pointed to Antwerp as more of a hotbed of militant jihadi activities than the well-known Molenbeek neighborhood of Brussels, from where the Belgian Paris attackers came.
This trip, I was here to try and interview some of these ISIS "true believers". I wanted to know why young men and women from Belgium would leave circumstances so different from the Syrians who often joined ISIS out of a lack of alternatives, coercion, and pressure to provide for themselves and their families. Were the true believers who returned to Belgium, defectors, like the Syrians we'd been talking to? Or were they simply returnees—still deeply entrenched in militant jihadi beliefs and hence dangerous? Here in Belgium, and across all of Europe, government security officials were especially concerned about their citizens returning home after serving time in groups like ISIS, a concern now greatly heightened by the Paris attacks. How many of those who went to Syria might constitute a threat if they returned home? How many would remain ideologically indoctrinated and were already weapons trained?
I knew it wouldn't be easy to make contact with ISIS defectors inside Europe. We had hit a pipeline of them in Turkey thanks to Ahmet's efforts at winning trust, but those who return to Europe would be reticent to talk for a number of reasons. These defectors would fear ISIS just like the Syrians in Turkey. They might not want to admit they had joined ISIS because doing so means they could face prosecution in their European home country. They also might not appreciate an American asking them questions, given the Coalition bombings in Syria. And if they hadn't really defected, they might be seriously dangerous. I knew if it was the latter I could potentially be putting my life in danger. It was a calculated risk.
Before I left Ahmet commented, "You always have a police guard with you on these interviews, no?" I turned to him, incredulous. Sure, I would have loved a trained police chief, like Ahmet, along on these interviews, but our budget didn't allow it. So I went alone—unprotected—as I had done for most of the hundreds of interviews I'd conducted over the years. I never had the luxury of a guard alongside me, except inside the Department of Defense prisons in Iraq.
Younes Delefortrie was seated across the room, speaking in English to me. [6] We are using his real name, with his permission. I already knew from reading local press about him that he was a convert to Islam, grew up in a Flemish family of five children and that it wasn't a happy home. His mother was an alcoholic and his father was unable to control her violence or her drinking. Younes was the oldest and may have had it the worst. I'd also read that he doesn't like talking about his childhood, so I'm treading gently as I ask him to tell me about himself—how he grew up and later became involved with ISIS.[7]
We had the camera rolling as he agreed to a video interview. I was managing to make a connection. Describing himself as a hyperactive child unable to pay attention, I nod, knowing that this description is often the fate of young boys who grow up in chaotic and violent conditions. If a child who is trying to organize himself doesn't have a reliable attachment figure with whom to make a strong and reliable bond, he will often fail to organize himself well, or even learn to pay attention to authority figures.
"It was a difficult situation," Younes says, describing his early family life while ruminating on whether or not he was "normal" as a young boy. "Normal needs two parents," he reflects as a sad expression crosses his face. "I ruined a lot of things in my life—school and education, and had a lot of energy," he says, easing into his childhood pain carefully.
"Everybody can be a mother. Not everyone can be a mom. My mother left when I was twelve or thirteen."
"That's a pretty tender age to lose your mother. Did it break your heart when she left?"
Younes expression becomes sardonic, as he answers, "A mother who has a drinking problem is not something you will miss very soon. I was actually relieved. It's better for children if there is an unnatural abnormal—it's best to change the situation. I was also sure that it would improve the situation."
His mother got so drunk each day that she couldn't care, cook, or clean for her children. Later, an associate of Younes tells me that his mother was violent as well and tried to make Younes responsible for the other children, blaming and hitting him in her drunken state when he didn't manage to take up the slack. Given that, it probably was a relief when she jumped ship.
Younes's father put their mother into alcohol treatment three times. On the third time she decided to run off with another alcoholic in the program. After abandoning her five children, she went on to have five more children with the next man. "She lost my appreciation of being a mother," Younes sarcastically notes, shaking his head. "She was drunk, annoying, aggressive," whereas he tells me that his father returned home to try to pull the family together after he "worked eight hours in hard labor."
"Occasionally he'd drink on the weekends, normally after dinner, or at dinner, or before television at night, but he got up each day at seven a.m." Younes' father, a team boss in a metal construction factory, I'd also later learn from others who know Younes' story, would come home and try to hold the family together. But he would also sometimes give in and drink right along with his wife. Younes' father was not as much a saint as his son made him out to be.
After his mother left, his grandparents stepped in. "They came at six a.m., to make breakfast. My grandmother cleaned the house and they came back at four p.m. to take us from school," he says as though everything was fine. In fact he was not fine. Like many young boys who haven't any coping mechanisms to deal with their emotional pain and act them out through constant motion, Younes became severely hyperactive to the point that he was diagnosed and received medication. He describes how he was "bored in school, not feeling good, and eventually failed." Rather than high school he went into a "learning contract" to learn the Belgian art of making chocolate and pastry production. It seems like such a contradiction—from pastry maker to ISIS
As a teen, Younes went on a wild streak for some years—using drugs and partying with girls. "The partying and the girlfriend relationships without any value made me realize that life without borders was not the right life to live, better to have borders and standards. At that moment I was also an altar boy. I was religious. My father and mother were very religious and took us to church, but I had only Western society borders, and those of the Catholic Church—and those two borders were not very good. They didn't look like borders to me."
Like all youth, Younes began searching for meaning to his life and as an alienated teenager found his answers among other youth who would sit on the riverbank smoking hashish. "They opened me to search new knowledge—what is Islam, what are the borders." He explains: "This is clear cut, no grey. Black and white, no doubts—till today I didn't find doubts. Before, I had non-authentic beliefs," referring to his Catholic upbringing and likely the hypocrisy he witnessed in his family, torn by drunken violence, living out what they claimed as their creed. Younes was searching for limits, discipline, and certainty, and Islam offered all three. And his emotional pain made him receptive to more extremist versions than what he learned from his hashish-smoking friends.
"So-called moderates," Younes calls them, "that was my [first] version of Islam. I can describe them as non-well informed. They don't do acts that put them out of religion, but they just accepted the entry card. We have the five pillars: i.e. saying the Shahada [the Muslim testimony of faith], keeping the five daily prayers, fasting during Ramadan, giving zakat [charity], and if possible taking at least one pilgrimage to Mecca; but in our [Salafi] opinion that is just the passport to calling yourself a Muslim. Human beings are what they are and quickly satisfied with those things. But they need to go deeper."
"Converts are more motivated—'radicalized' is the claim—but the truth is we are just more interested in what we believe. Born Muslims think they get it all. That is a big problem of what we have now. America [American policy makers and political pundits] says we cannot change Islam from inside and said we need to change and renew," Younes reflects. As a Salafi, he roundly rejects the idea of moderating or innovating on Islam in any manner. "Who said we wanted to renew? Our religion has been changed. Catholics made many changes over times, the Jews rejected the Torah and made their own," Younes repeats a common militant jihadi and extremist line that Jews rejected what was given to them and therefore fell into sin, but true Muslims stick to the old interpretations and ways.
"Everything created by human beings, everything created by people, fails." Younes seems very sure of himself and very dependent on beliefs that sustains his sense of certainty.
It makes sense that he wants something solid and unfailing. Younes grew up with failure—his mother's failure to nurture and stay sober; his father's failure to control her; his grandparent's impotence in the face of her negligence; and the Catholic Church's numb inability to step in and protect the children. For Younes, his strict version of Islam meets his needs. And like many European converts, he learned about Islam from friends who came from close knit, extended, immigrant families where he saw another way of living.
So while they smoked hashish, Younes began to take an interest in all things Islamic. Christened Michael by his parents, he converted and renamed himself Younes. As a Muslim he became convinced and calmed by a strict system of rules that promised to keep him "safe" from the dangers of his childhood—certainly from alcoholism—as alcohol is banned in Islam.
I ask him about marrying—knowing he's married multiple times with two children. Younes explains that he went to Morocco as a young man in search of his first wife. "I was of the opinion that Muslim women here are too westernized. People told me that from the mountains of Morocco, the women are more laid back and not feminist, and if they felt oppressed, they know it's the fault of society, not of a man." Younes was looking for someone who would not be a repeat of his mother, who had blamed and hurt him throughout his childhood, and whom his father couldn't control.
"So I went [to Morocco] in Ramadan. I met the family of the mother of my children. The guy said to me we have a sister that wants to marry. She stayed [with me] five years so I knew she wasn't just looking for citizenship. I knew it was risky. It took a year to finish the papers—sixty [government] stamps to get the marriage papers. We have two children, but the marriage didn't last," he explains getting a pained expression on his face. "I am very strict, and not easy to live with."
He was also looking for more than this Moroccan woman saw as her wifely role. "I expected love, Romeo and Juliet, and she thought she was doing enough to cook and clean and take care of our children. I expected love, but I got the boring sheep. She's a good mother and takes care of my children," he admits, "But that was not enough for me. I wanted love." Of course he did. He hadn't been loved as a boy and he grew up in the West where love and romance are normal expectations in marriage.
"So it didn't work," Younes continues. "I was alone." Still anxious for limits, certainty, and strict guidelines, Younes fell in with Sharia4Belgium.
In 2010 British extremist, Anjem Choudary, who headed the extremist organization Islam4UK, began working with Belgian extremists, including one named Fouad Belkacem, formerly arrested for possession of drugs and burglary, to set up a similar organization based in Antwerp. The Antwerp based organization was called Sharia4Belgium. At its inception, Belkacem stated in a video message: "We believe sharia will be implemented in Belgium and worldwide… Democracy is the opposite of Islam and sharia… This is a dirty, perverted community [Belgium]."[8]
Sharia4Belgium, like al Qaeda and ISIS, followed an extremist version of Islam that encourages practicing Takfir, meaning they believed only they had the true Islam and could declare other Muslims as apostates worthy to be killed. At first Belgian authorities were lenient toward the group. Perhaps because they made laughable statements like Belkacem's call for ex-first lady of France, Carla Bruni, to convert to Islam: "I ask Allah to guide Carla Bruni, to turn her into a niqab-wearing Muslim, and to make her divorce that unbeliever, [French ex-president] Sarkozy, may Allah fight him."
As the Sunni uprising occurred in Syria, Sharia4Belgium quickly aligned itself with Jabhat al Nusra, and later ISIS. Over time it became a feeder organization for unemployed and disenchanted Belgians who wanted to join the uprising, sending them off to Syria to train with these groups. Now Belgian authorities took notice. In 2014, Belkacem and forty-five other members of Sharia4Belgium were indicted and in December 2014, found guilty of membership in a terrorist organization—half of them sentenced in abstentia—as they were either suspected dead, or still fighting in Syria.
As Shariah4Belgium was activating in Belgium, Younes remarried, "a Moroccan lady from Holland," he tells me, but was again quickly disappointed. "She was divorced and was not at the point to start over again, so that became difficult." Younes lacked the social skills to keep a relationship with a woman intact; never learning from his own parents and with a raging hurt inside, he feared that his wife might turn out like his mother. Unable to make this second troubled marriage a success, he escaped—by going to Syria.
"In December 2013, we broke up again and I left to go to Syria. The war was getting heavy" as was the political situation with Sharia4Belgium. "In Belgium there was no place to talk freely anymore. We got arrested every time on the street [proselytizing], put in jail for twelve hours, and we were under surveillance, with them checking us, and everyone's phones tapped. We were under the eye of the state security. It's not fun to live without privacy or freedom of speech."
Younes glances around and gestures beyond the room as he continues, "If you see this neighborhood, twenty meters further there is an African church. They try to gather people to their church, but if we tried to do it in the streets, [the state accuses us] 'he's radicalizing and calling for hate and violence.' We were confronted every day of the week with double standards, on television and in the news," Younes complains. Although the African church was probably not offering to send anyone off to join a terrorist group in Syria, whereas Younes' group was engaging in such activities, I reflect.
"If you don't see the possibility to make yourself in your society, you change your society to where you can be useful," Younes continues, echoing hundreds of interviews I've made in Antwerp, Brussels, and Paris with North African, second-generation immigrants. The significant discrimination leads them to believe they can never be accepted and succeed in mainstream Belgian or French society. In France, youth in the ghettoized North African immigrant suburbs of Paris told me during the riots and fires in Paris in November of 2005, "Liberté, égalité & fraternité [Liberty, equality and fraternity]—these things don't apply to us."[9]
That was before the rise of ISIS, and it was mainly al Qaeda that, as a result, could recruit such youth into their ranks. But to join al Qaeda, one had to really prove himself, ideologically and as a trusted cadre, before he'd be accepted into going to an al-Qaeda training camp. Today under ISIS, there is the declared "Caliphate" to escape to, and the dream of a utopian, alternative world order where frustrated young men and women are promised significance, purpose, belonging, honor, adventure, jobs, and marriages. And for the men—even sex slaves. The rise of ISIS gives these disenfranchised youth a place to go, and it's not hard to get there—a quick flight to Istanbul, then a bus or an internal flight to a town close to the border–and then an ISIS-arranged smuggler to get them into Syria.
Younes references the militant jihadi view that hijra [migration] to Muslim lands and joining jihad are duties of every Muslim. It's a view that was popularized to Westerners by al Qaeda's Anwar al–Awlaki (see Chapter ?). Younes explains to me, "You have to prepare for your life after. It's a religious duty—hijra to Syria and Iraq. It is religious aspects of why they leave." Then suddenly turning defensive, he adds, "My history, my choice to go over there has nothing to do with my childhood. It's very sad that people try to search for another reason [aside from religious duty]. We are honored when we take this step. I hope it is religion that motivates everyone else."
"Also, not everyone is going to fight. I know five people who went to live there with their families. Why go to a country at war? Why, when one hundred thousand families are running from it, you go to live there?" he asks and then blames the political situation in Belgium. " That is the fault of the society we live in. They are making peoples lives unlivable."
Then turning to the immigrants who are streaming into Europe from Syria he states, "They can leave the women and children here. They have no protection anymore, they are more breakable. But all the guys from ages twenty to twenty-four should be sent back. Half are war criminals. They fought with the army of the regime. The rest are running away from shariah and Islam and don't want to live under those rules so they run. But they are going to confront their Creator sooner and later. They are blinded by democracy here. They have to sell their religion to live under the safety of democracy." Younes still believes that life is better under the "Caliphate."
I want to know about his journey to Syria, how he made it in, and why he then left and returned to Belgium.
"I went in the evening. I took a bus to Cologne [Germany]." Typical of his impulsive nature, he failed to let the "brothers" know he was coming and to make arrangements to be met by ISIS cadres at the Turkish border. "I left without asking someone," he says but defensively adds, "I didn't have to ask permission to go where I wish to go. I went to Dusseldorf, then flew to Istanbul, and took another plane to Adana [in Turkey] near the border of Syria. I stayed a week in a hotel but didn't find someone to help me cross the borders. At these times it's more difficult to join, but at that time in 2013, the Turkish [authorities] had one eye closed. For everything related to Kobani [a Syrian city on the Turkish border overtaken at that time by ISIS], the Turkish government was helping—with weapons, shotguns and pistols—unofficially or not, I don't know. The logic was that it was official." So once again, we hear about Turkish complicity in supporting rebel groups—including ISIS.
"I was searching on Facebook. I was searching for someone already there, profile pictures, asking, 'Abu [xxx], do you have a connection [inside ISIS]?' The ball gets rolling. After six days I found someone to take me in. We went then and stayed five days right on the border in a Turkish house." Indeed, Ahmet later confirms that in some places in Turkey, the houses are very near the border, their backyards only meters away from Syria. Younes went to stay in an ISIS smuggler's home, making it easy to run through backyards late at night to cross into Syria.
"[Before crossing into Syria] I met two women from Holland. I was asked to escort them through the border. We went to the [smuggler's] house and met also a Kazak family there—a father and his son, his wife and two daughters staying in another room. They tried to cross a big field where there was big barbed wire, but they were stopped and sent back."
"So the Turks do control the border and try to prevent people from going to join the rebel groups?" I ask.
Younes smiles mockingly. "They didn't want to see it openly. It's like the child's game—one, two, three, piano—you turn around and if you are caught moving you have to go back." He returns to his story. "We crossed at five in the morning. The sisters and me were allowed to take only one bag. The rest came later."
"All of the people who were gathered in the house crossed. We went over the barbed wire. There was a place where it was pressed down." Then a small comic tragedy occurred as Younes ran, carrying a bag for the sisters. "I was trying to get over the barbed wire and the bag I was carrying opened and burkas fell out. The barbed wire caught and tore these burkas. The women over there asked for good quality burkas, so they [the Dutch women] brought a lot for the other sisters. They ended up all hanging on the barbed wire! She was not happy," Younes looks rueful over the mishap. I laugh to myself imagining the sun rising on black burkas, caught on the barbed fence, flapping in the wind—the symbolism shining in the morning sun.
"When we'd crossed two hundred meters there was someone waiting in a big van. We stayed in the van until the morning. Then we went to the Islamic police. It was not yet the Islamic State. It was ISIS, but they hadn't declared the Caliphate yet."
Just as the Syrian ISIS defectors have been telling Ahmet and me, the European newcomers were housed near the border and checked carefully before gaining free entrance to the group. "They checked everything. There was another Younes—Younes Bunting. He left a month before I came. He was also a convert and they discovered he was working with the Mossad [Israeli intelligence]. So when another Belgian Younes came without announcing, they found it strange and suspected me. They searched my phone, my computer, everything. Their lives and security depend on it. If a spy is able to infiltrate and tell their location, the Coalition can send a drone to kill all the foreign fighters."
Shaking his head regretfully, Younes adds, "All those American soldiers who died after 9-11—their blood is spoiled for nothing; but in our situation our blood is not spoiled. We believe Muslim blood that is spilled for implementing the sharia state—you get your efforts rewarded in the afterlife." I nod, thinking this belief in the afterlife gives a lot of terrorists courage to risk their lives.
"They gave me a choice. They asked me, 'What are you going to do here?'"
"'I want to make myself useful in everyway possible, as good as I can handle, according to my capacities,' I answered. "They searched for a place [for me] with some Belgian fighters, but there were some issues with the guys from Belgium who were still upset over the Younes who came before me. They didn't want another troublemaker. So [the ISIS leaders] assigned me to a group of Frenchmen and Libyans. It was not a bad idea, my French was not that bad," Younes tells me. As a Flemish Belgian living in Antwerp where Flemish is the dominant language, French would be less necessary. Being tri-lingual says something about his intellectual abilities. It's obvious to me that he's smart, despite having failed in school.
"It is something special—all these people speaking many foreign languages," Younes says, his voice filled with appreciation. "They put me in a house and I was welcomed. The first day when I came in they were doing evening dinner, eating on the ground [in the traditional Arab style] in a big house—a mansion really," Younes' face lights up describing it. Clearly it fit his fantasies of belonging to a traditional and welcoming culture and religious community where men are honored and share a strong sense of brotherhood. But all was not good—even from the start.
"I got in and then in the first week, I started noticing the situation—evening bombings. It's overwhelming at first but you get used to it very quickly."
"Was it loud and frightening?" I ask.
Younes nods looking like he was quite frightened but tries to downplay it, saying, "You just try to find your tranquility."
"Did you take shariah training?" I ask, knowing it's the pattern in which ISIS moves its new recruits to swearing their bayats before becoming trained fighters.
"There was no shariah training at that house," Younes responds. "They asked me to give allegiance, bayat, but I rejected and they found that strange. 'I don't want to be stuck to an organization,' I explained to them. 'I want to know what it's all about. I am not against you. I want to make myself useful. I will check out the houses, do guard duty, but I don't want to be forced to stay with you.'"
"They accepted this," Younes explains. "Now, with the Caliphate, it will not be accepted. If they are soldiers [of ISIS] they must give bayat. You cannot make hijra and then have them say, 'okay you can leave.' Adani's statement [the spokesman for ISIS] says, 'You will leave with a bullet in your head.' It's logical," Younes says, justifying the murderous deserter policies that ISIS now implements as normal for any state.
"So what kinds of things went on while you were there?" I ask.
"After the second week, they gave me an AK-47 and explained how to clean and reload it, and grenades—two grenades. I slept with them under my pillow. Once we were attacked by the Free Syrian Army and I carried five RPGs [rocket propelled grenades] on my back." He also posted photographs of himself posing with weapons on his Facebook page, where he named his employers as Jabhat al-Nusra and Revolusi (Revolution) Dawlah al-Islamiah (ISIS).[10]
"The regime attacked our village in the beginning," he explains. "It was a mixed up place—with Jabhat al-Nusra, ISIS, the Free Syrian Army—but everyone was cooperating at first. Since January 2014, it all changed." Younes looks perplexed and abruptly stops this line of conversation. Perhaps he doesn't want to doubt ISIS, or he doesn't want to talk about carrying arms for a terrorist group.
"Why did you leave so quickly after arriving to ISIS?" I ask him.
"The [second] wife from Holland—our relationship was tough. She was missing me and I was missing her. I didn't find it smart for her to come. Everyone was starting to fight each other. We decided that we will meet up in Turkey and decide what to do. I ended up coming instead to Holland. I thought then we can get money. The Free Syrian Army stole my laptop, money, and things, and I saw the opportunity to replace my money and materials, and perhaps get my wife back."
Younes likely knew that as a Belgian he might be lucky enough not to show up on another European country's terrorism lists for having departed to Syria. "The airport of Holland was not a problem," he tells me; he passed through Dutch security unchallenged. This is a fundamental problem in Europe—the national borders are open, but the intelligence agencies and police do not always share information as openly across these same borders. Younes makes sure I understand how he departed ISIS. "I didn't run away, I asked them, 'Is it okay to go back?' They [ISIS] tried to convince me to stay, that it's not a good idea [to leave]. They were totally right. Now, I'm in the exact situation they predicted."
His broken second marriage underwent its final twisted challenge. "I had my last one hundred euros with me that I had from the brothers. She was at the airport but [not realizing she was there waiting for me] I took a taxi to Rotterdam. We missed each other! Even at home, she came to the front door, but I went to the back, to not let the neighbors see me. At the front, there were police waiting at the door so I hid in the trunk of the car. The police arrested her. They didn't know that we were texting each other."
"The Dutch police try to manipulate, use people, and not be according to the law. We cannot expect something else," Younes complains. "They released her and she returned home with her ex-husband and children. I wanted to kill him at that moment. I was so disturbed. 'You cannot stay, they will watch the house,' she said, so I decided to call the police myself."
"I called and asked, 'What do you want from me?' I met them at the gas station. They asked me to raise my shirt. They thought I had a [suicide] belt. Then they let me go." It seems incredible that a young man who could be a suicide attacker is so easily let go after being checked, but that's how he tells it.
"I went and I hid in the house. Even the children didn't know I was there. This went on for three days. The police came and asked my wife, 'Did you see him?' Then they came with papers from Interpol saying the Belgian police want to speak to me."
Realizing he needed to face the music, Younes explains, "I returned to Belgium after a week. I did five interviews with the media. I didn't want to be put silently in prison. I did my story before I reported myself to the police. That way they cannot do whatever they want. They have to apply [the law] according to the book," Younes explains, as I think, This guy is a clever operator.
Younes was prosecuted and received a sentence of three years with suspension and a fine of fifteen thousand euros also with an extension. "If I am brought in court again, I have to pay it," Younes explains. "I had an empty file [no criminal charges] before this situation. The judge told me, 'You have a critical profession—to be a baker, so go make some bread and be quiet.'" This makes me laugh—it's so Belgian. But on the other, I am convinced that Younes should have been sent to some kind of de-radicalization or disengagement treatment, at a minimum.
Younes did go back to baking and even opened his own bakery, but Girt Wilders, a far right, Dutch, anti-immigration politician saw fit to shut him down by publicizing his terrorist affiliation. "'There is blood on this bread,' he said in the papers," Younes tells me. As a result, people stopped coming to the bakery. "He'll pay for it—legally," Younes threatens, making sure not to issue an actual threat to the politician, "in this life or the next." This is no light thing in the Netherlands. Another outspoken Dutch critic of Muslims, Theo van Gogh, was stabbed to death; implying violent wishes against Girt Wilders is risky. I wonder what Wilders was thinking when he shut down the business of a known extremist who was trying to make it in society and earn an honest living. Didn't he see how that could drive Younes right back into his former extremist activities, increasing the danger to himself and to society?
Younes, wearing a black hoodie adorned with the drawing of a Kalashnikov and the ISIS logo on the back, tells an al-Jazeera journalist a month after our interview that since his conviction he finds it hard to find work, and when he did land a job, found that his mid-length beard doesn't sit well with his new boss who urged him to "trim it a bit". Likewise he complains about his own father's racial slurs against "brown" Moroccans, adding that in Antwerp he faces a barrage of continuous assaults on his Muslim identity.[11] An associate of Younes' also tells me that he lives a very isolated and lonely life, caught inside the certainty of his extremist beliefs that keep his childhood pain at bay, and unable to reach out for the help he so obviously needs to socialize and rehabilitate himself back into society.
When I ask Younes, who is not wearing any ISIS branded clothing in our interview, how he feels about the recent Paris attacks he tells me that they are "understandable." I ask if he thinks it's appropriate for a group to target innocent civilians to which he answers that these civilians vote for their governments who are carrying out troubling actions in Islamic lands.
"Targeting women and children?" I push.
Younes agrees that children are always innocent, but won't go further than that. "The Ottoman empire was not created by honey and bees. It started in war, crusades," he argues. "Even your American revolution was won by shedding blood." I don't think to tell him that our rebel forces never pointed their guns at civilians in their marketplaces.
"I still believe it's better to be living under Islamic law than to live under a democratic system that is not applying the laws of our Creator. I'm sure of it," Younes says with conviction. "We will never be able to practice our religion completely," and tells me that he still believes in the dream of the "Caliphate" and wants it to be extended throughout Europe. In an interview only months earlier with Paris Match, Younes is reported to have shown reporters the black flag of ISIS proudly hanging over his bed.[12] He still clings to the certainty of convictions, identity, and hope in a utopian Islamic future that ISIS offers troubled youth.
I ask him, if I were Belgian, would I be able to practice my religion freely if there were a "Caliphate?" He cracks a dour smile and tells me, "there will be rules to follow."
As I listen I again wonder why the Belgian judge let him go back freely into society and failed to address the fact that Younes is still heavily radicalized and in need of treatment to disengage from the extremist mindset. He's still vulnerable to becoming a dangerous element in Europe. Moreover, during his prosecution, Younes spent only a few months in prison but he says to me, "Thirty years in prison—your life is over. Better to kill me now—so I don't have to sit in jail."
That gives me a chill, remembering how Zakaria Zubedi, the head of al-Aksa Martyrs' Brigade in Jenin, on the West Bank, also told me that he'd rather die than be imprisoned again and was nearly killed, rather than be re-arrested. We also know that Chechen would-be suicide bombers-turned-fugitive have booby trapped their homes and bodies so they can explode themselves upon arrest rather than undergo torture and imprisonment by the Russians.[13] We even heard the same about Chechens operating inside Syria—that they constantly wore suicide vests. Victory or Paradise! their motto.[14]
Indeed, the threat of imprisonment can drive individuals who believe in "martyrdom" into enacting it and that makes them especially dangerous. Little do I know, as Younes and I finish up our interview and part ways, in only a month's time we will see exactly that scenario play out in Belgium. And I will be there.
Reference for this article: Speckhard, Anne, Not All ISIS Returnees are Defectors ICSVE Brief Reports
[1] Personal communication from the Belgian national police, January 2016.
[2] See: Akbar, J. (November 22, 2015). Mastermind of Paris terror attacks was linked to at least six UK hate preachers including 'Tottenham Ayatollah' Omar Bakri Muhammad. Mail Online. Retrieved from http://www.dailymail.co.uk/news/article-3329327/Mastermind-Paris-terror-attacks-linked-six-UK-hate-preachers-including-Tottenham-Ayatollah-Omar-Bakri-Muhammad.html#ixzz3sKlTss7V; BBC News. (December 9, 2015). Paris attacks: What happened on the night. Retrieved from http://www.bbc.com/news/world-europe-34818994; Jayalakshmi, K. (November 20, 2015). Paris attacks: Salah Abdeslam tells friend he regrets terror act and could be on the run from Isis. International Business Times. Retrieved from http://www.ibtimes.co.uk/paris-attacks-saleh-abdeslam-who-regrets-act-could-be-run-isis-1529618; Lichfield, J. (November 20, 2015). On the run from Isis: Jihadists 'targeting Paris attacker Salah Abdeslam for chickening out of killings'. Independent. Retrieved from http://www.independent.co.uk/news/world/europe/paris-attack-eighth-attacker-salah-abdeslam-could-also-be-on-the-run-from-isis-amid-fears-the-group-a6740781.html; and Perring, R. (November 21, 2015). Europe's most wanted man was ready to BLOW HIMSELF UP after Paris terror attacks. Sunday Express. Retrieved from http://www.express.co.uk/news/world/621149/Paris-terror-attack-Salah-Abdeslam-suicide-bomber-Islamic-State
[3] See Speckhard, A. (2012). Talking to terrorists: Understanding the psycho-social motivations of militant jihadi terrorists, mass hostage takers, suicide bombers and "martyrs". McLean, VA: Advances Press.
[4] Johnson, Z. (January 25, 2005). Chronology: The Plots. Frontline. Retrieved from http://www.pbs.org/wgbh/pages/frontline/shows/front/special/cron.html
[5] See: Naylor, S. (June 9, 2015). Airstrikes killing rhousands of Islamic State dighters, but it just recruits more. Foreign Policy. Retrieved from http://foreignpolicy.com/2015/06/09/airstrikes-killing-thousands-of-islamic-state-fighters-but-it-just-recruits-more/; Kirk, A. (March 24, 2016). Iraq and Syria: How many foreign fighters are fighting for Isil? The Telegraph. Retrieved from http://www.telegraph.co.uk/news/2016/03/29/iraq-and-syria-how-many-foreign-fighters-are-fighting-for-isil/; Ginkel, B. v., Entenmann, E., Boutin, B., Chauzal, G., Dorsey, J., Jegerings, M., . . . Zavagli, S. (April 1, 2016). The foreign fighters phenomenon in the European Union. Retrieved from http://icct.nl/wp-content/uploads/2016/03/ICCT-Report_Foreign-Fighters-Phenomenon-in-the-EU_1-April-2016_including-AnnexesLinks.pdf; and The Soufan Group. (December 2015). Foreign fighters: An updated assessment of the flow of foreign fighters into Syria and Iraq. Retrieved from http://soufangroup.com/wp-content/uploads/2015/12/TSG_ForeignFightersUpdate_FINAL3.pdf
[6] Younes spoke English well, but occasionally inverted word order or used poor grammar, which I have corrected here to help make his meaning clear.
[7] See: Leherte, O. (October 15, 2015). Etat Islamique : le djihadiste belge qui ne regrette rien (The Islamic State: The Belgian Jihadist who regrets nothing. RTBR. Retrieved from https://www.rtbf.be/info/societe/detail_etat-islamique-le-djihadiste-belge-qui-ne-regrette-rien?id=9108437; Sminate, N., & Metsu, K. (October 15, 2015). Hoort een manipulator als Younnes Delefortrie niet veeleer thuis in de gevangenis? DeMorgen.
[8] See: Esman, A. (December 17, 2011). Never mind "occupy." The new solution Is sharia. Forbes. Retrieved from http://www.forbes.com/sites/abigailesman/2011/12/17/never-mind-occupy-the-new-solution-is-sharia/#28ec32292697 and Your Daily Muslim. (November 28, 2013). Your daily Muslim: Fouad Belkacem. Retrieved from https://yourdailymuslim.com/2013/11/28/your-daily-muslim-fouad-belkacem/
[9] See Speckhard, A. (2012). Talking to terrorists: Understanding the psycho-social motivations of militant jihadi terrorists, mass hostage takers, suicide bombers and "martyrs". McLean, VA: Advances Press.
[10] De Bode, L. (March 5, 2015). From Belgium to Syria and back: How an altar boy became an ISIL admirer. Al Jazeera. http://america.aljazeera.com/articles/2015/3/5/how-one-belgian-went-from-altar-boy-to-isil-fan.html Retrieved from http://america.aljazeera.com/articles/2015/3/5/how-one-belgian-went-from-altar-boy-to-isil-fan.html
[11] De Bode, L. (March 5, 2015). From Belgium to Syria and back: How an altar boy became an ISIL admirer. Al Jazeera. http://america.aljazeera.com/articles/2015/3/5/how-one-belgian-went-from-altar-boy-to-isil-fan.html Retrieved from http://america.aljazeera.com/articles/2015/3/5/how-one-belgian-went-from-altar-boy-to-isil-fan.html
[12] Leherte, O. (October 15, 2015). Etat Islamique : le djihadiste belge qui ne regrette rien (The Islamic State: The Belgian Jihadist who regrets nothing. RTBR. Retrieved from https://www.rtbf.be/info/societe/detail_etat-islamique-le-djihadiste-belge-qui-ne-regrette-rien?id=9108437
[13] See Speckhard, A. (2012). Talking to terrorists: Understanding the psycho-social motivations of militant jihadi terrorists, mass hostage takers, suicide bombers and "martyrs". McLean, VA: Advances Press.
[14] Speckhard, A., & Akhmedova, K. (2006). The New Chechen Jihad: Militant Wahhabism as a Radical Movement and a Source of Suicide Terrorism in Post-War Chechen Society. Democracy and Security, 2(1), 103-155.
U.S.: From mass airstrikes to targeted terrorist attack
The U.S.-led military operation "Inherent Resolve" has begun in August 2014. Its ostensible purpose was a struggle with the gaining ground ISIS at that moment. As the operation develops, Australia, France, Great Britain, Saudi Arabia, the Netherlands, Belgium and other countries joined the American airstrikes.
United forces, with purposes to show power and strengthen its influence in the region carried out more than three thousand airstrikes in the first year, resulting in thousands of victims among civilians. It is worth to note that member states of the coalition didn't try to hide the fact that their actions caused the death of thousands of people. In 2018, British authorities justified civilian deaths by the fact that militants used them as human shields and it was impossible task to minimize losses.
According to "Airwars", the British non-government organization, from 2014 till 2019 up to 13,190 civilians were killed in Iraq and Syria as a result of the international coalition actions.
However, despite all the "efforts" and the Pentagon's loud statements about the fight against international terrorism, the fact of the continuously growing territory controlled by the militants testifies the opposite. In addition, since 2015, facts of provided by Washington direct support to terrorists have begun to be revealed. U.S. and its allies produced weapons were repeatedly found in the territories liberated from jihadists. So, for example in 2017 during armed clashes with government troops militants used anti-tank TOW-2 and SAMS air defense systems of the U.S. production. Also, American medicines, communication tools and even component kits for UAVs were found in positions abandoned by terrorists.
The negative reaction of the international community began to rise in this context and Washington had no choice but to change the strategy of its activity in Syria. The practice of mass airstrikes was replaced by targeted terrorist attacks against government forces by their backed militants.
For implementing of such kind of actions, U.S. retained its military presence in Homs province where their military base Al-Tanf is deployed. A huge amount of evidence U.S. servicemen training armed groups fighters is widely accessible. Moreover it's known that 55 km zone around Al-Tanf has been inaccessible to government troops for years and Syrian army attempts to enter the area were suppressed by the U.S. airstrikes.
At the same time, IS militants have been spotted moving in this region without encumbrance and used the base as a safe zone for regrouping. Terrorists slipped in Deir ez-Zor, Palmyra, as well as Daraa and As-Suwayda from this area. In addition, the U.S. has created the Jaysh Maghawir al-Thawra group to fight government forces in the eastern section of the border between Syria and Iraq. Initially, the armed group was created to fight against government troops, but after a number of defeats they started to protect the area around the Al-Tanf.
Up to the date Washington continues to insist on Bashar al-Assad government "illegitimacy" and actively supports so-called moderate opposition. Pursuing its selfish economic and political goals, the United States counters to the international law, completely ignoring the tens of thousands victims among civilians and millions of refugees flooded Europe. Although the role of the White House and its allies in supporting terrorist groups is difficult to overestimate, the United States obviously will not consider it enough.
FATF: A Sword of Damocles or a tool of financial discipline?
Pakistan has been groaning under the Financial Action Task Force restrictions. There is marked contrast between Pakistan's and India's view of Pakistan's current status, compliant or tardy with regard to most of the conditions. Pakistan oozes optimism that it has complied with most of the conditions. India however is pessimistic about Pakistan's ability to get over the bar anytime soon.
Anti-money-laundering legislation
One hurdle to meet the FATF conditionalities was to have a permanent mechanism to nab and prosecute the offenders. Pakistan's federal cabinet has already approved a new set of rules to amend Anti-Money-Laundering (Forfeited Properties Management) Rules 2021 and the AML (Referral) Rules 2021. Thus, Pak government is now all set to set to introduce new rules on forfeiture, management and auction of properties and assets relating to Anti-Money Laundering (AML) cases and transfer of investigations and prosecution of AML cases from police, provincial anti-corruption establishments (ACEs) and other similar agencies to specialised agencies to achieve remaining benchmarks of the Financial Action Task Force (FATF).
These rules and related notifications for certain changes in existing schedule of Anti-Money Laundering Act 2010 (AMLA) would come into force immediately to be followed by appointment of administrators and special public prosecutors for implementation.
These legislative steps would help the FATF determine whether Pakistan has complied with three outstanding benchmarks, out of 27, that blocked its exit from the so-called grey list in February this year. The FATF has planned several meetings in the second week of June, ending in the FATF plenary on June 21-25.
The three outstanding action points (out of total 27) include (i) demonstrating that terrorist financing (TF) investigations and prosecutions target persons and entities acting on behalf or at the directive of the designated persons or entities; (ii) demonstrating that TF prosecutions result in effective, proportionate and dissuasive sanctions; and (iii) demonstrating effective implementation of targeted financial sanctions against all designated terrorists, particularly those acting for them or on their behalf.
Within framework of the amended rules, the Pak government would appoint dozens of administrators with the powers to confiscate, receive, manage, rent out, auction, transfer or dispose of or take all other measures to preserve the value of the properties and perishable or non-perishable assets (including those at go downs, maalkhanas or any other place) to be confiscated under the AML 2010 rules or court orders pursuant to proceedings under AMLA 2010.
The regional directors of the Anti-Narcotics Force would be designated as administrators for the ANF, customs collectors for the Federal Board of Revenue, directors of directorates of intelligence and investigation of the Inland Revenue Service for the IRS, zonal directors for FIA and additional directors of recovery, disposal and assets management cells for National Accountability Bureau.
Valuation of inventories
The AML (Forfeited Properties Management) Rules 2021 specify how the inventories would be measured, described or defined, protected and evaluated for auction and how to complete all processes thereto, including constitution of auction committees and how properties would be quantified or classified like if a property is of residential, commercial or industrial nature and what should be its market value or sale price etc.
For example, the movable case property worth more than Rs100,000 would be kept in the locker or vault in the State Bank of Pakistan, district or tehsil treasury or any nationalised bank. For withdrawal of such movable properties, the agency concerned would designate two officers of grade-17 or above and prior written permission of next supervisory officer of the agency would be required.
Each agency would establish a central asset recovery office to ensure assets recovery and management of the forfeited property and keep a designated central account with the SBP maintained by the ministry of finance where proceeds of property would be remitted by all agencies after attainment of the finality of forfeiture order by a court. All investigating and prosecuting agencies would exchange financial intelligence and information about the properties with other stakeholders for expeditious confiscation and forfeiture under the AMLA 2010.
Transfer of cases to competent authorities
The Anti-Money Laundering (Referral) Rules, 2021 are being introduced to enable transfer of the cases from one set of investigation agencies to another. If police, the ACEs or any other governmental organisations, other than investigating and prosecution agency under the AMLA, finds that an offence under the AMLA 2010 has been committed and such agency lacks jurisdiction to take cognizance of it, the head of such would refer the matter to the head of the agency concerned having jurisdiction to investigate.
Police, the ACEs or other governmental organisations would continue an inquiry or an investigation of the offence and would take necessary measures to preserve and retrieve the relevant information and evidence and case properties till formal acceptance by the investigating and prosecuting agency concerned as set out in the relevant clause of the AMLA and formal handing over and taking over of complete record.
After acceptance of the case by the competent investigating and prosecuting agency, police or ACEs etc would hand over complete record, including case files, record of proceedings and seizure memos along with relevant evidence, property and other material seized and the accused in custody, if any. Such investigating and prosecuting agencies would resume all the proceedings under the said act including to examine, re-examine persons concerned and other oral and documentary evidence and would expeditiously take steps as necessary for just finalisation of the proceedings.
Adequate number of special public prosecutors would be appointed for the Anti-Narcotics Force and Counter Terrorism Department (CTD) besides a separate panel of lawyers for customs and the Internal Revenue Service of the Federal board of Revenue. Also, law officers not below the rank of assistant director legal would be appointed for the Federal Investigating Agency and special public prosecutors for the National Accountability Bureau.
Pakistan also has to issue "National Policy Statement on Follow the Money (NPSFM)". Through this statement and rules listed above, Pakistan's compliance with FATF recommendations in Post Observation Period Report (POPR) would further improve with corresponding enhancement in the ratings or effectiveness of the FATF's relevant Immediate Outcomes. Pakistan's POPR would be reviewed by the FATF's Asia-Pacific Joint Group (A-PJG), and based on the report of this group, the FATF would decide further course of action on Pakistan's progress on the POPR in its plenary scheduled in June 21-25, 2021.
The NPSFM commits Pakistan to tackling money laundering and terrorist financing as a matter of priority during investigations, prosecutions, and subsequent confiscation in all money laundering, terrorism financing and high risk predicate crimes by adopting universal approach to combating money-laundering and terror-financing through generating sound and effective financial intelligence reports for the consumption of law enforcement agencies and maintaining risk-sensitive anti-money-laundering regime to enhance cooperation and coordination amongst the such stakeholders both domestically and internationally.
The government is also committed to protecting the financial system and the broader economy in Pakistan from criminality through a robust financial system to ensure that dirty money does not find its ways into the financial system. The government would ensure a robust beneficiary identification system, deterring financial crime as it deprives criminals of the proceeds of their crimes and removes financial support for terrorism and further ensures that targeted financial sanctions are implemented in letter and spirit.
Further, it would ensure a transparent, robust and efficient approach to investigating money laundering and terrorist financing and to the seizure, confiscation and management of criminal assets by supporting relevant agencies in cooperatively achieving this goal.
Compliance
The Asia Pacific Group (APG) on Money Laundering has improved Pakistan's rating on 21 of the 40 technical recommendations of the Financial Action Task Force (FATF) against money laundering and terror financing, but retained it on 'Enhanced Follow-up' for sufficient outstanding requirements.
The second Follow-Up Report (FUR) on Mutual Evaluation of Pakistan released by the APG — a regional affiliate of the Paris-based FATF — also downgraded the country on one criterion. The report said Pakistan was re-rated to 'compliant' status on five counts and on 15 others to 'largely compliant' and on yet another count to 'partially compliant'.
Overall, Pakistan is now fully 'compliant' with seven recommendations and 'largely compliant' with 24 others. The country is 'partially compliant' with seven recommendations and 'non-compliant' with two out of total 40 recommendations. All in all, Pakistan is now compliant or largely compliant with 31 out of 40 FATF recommendations.
The Asia Pacific Group announced,
"Overall, Pakistan has made notable progress in addressing the technical compliance deficiencies identified in its Mutual Evaluation Report (MER) and has been re-rated on 22 recommendations,".
It said recommendations 14, 19, 20, 21 and 27 had been re-rated to comply. These pertain to money or value transfer services, higher risk countries, reporting of suspicious transactions, tipping-off and confidentiality and powers of supervisors.
The APG said Pakistan was re-rated to largely compliant with 15 recommendations — 1, 6, 7, 8, 12, 17, 22, 23, 24, 25, 30, 31, 32, 35 and 40. These include assessing risk and adopting a risk-based approach, targeted financial sanctions relating to terror and terror financing, targeted financial sanctions related to proliferation, non-profit organisation, politically exposed persons and reliance on third parties.
Also, re-rating was done on designated non-financial business & professions (DNFBP) in terms of due diligence and other measures, transparency in beneficial ownership of legal persons and related legal arrangements, responsibilities of law enforcement and investigation authorities, cash couriers, sanctions and other forms of international cooperation.
Another re-rating to partially compliant status was done on recommendation 28 that pertained to regulation and supervision of DNFBPs. The two recommendations on which Pakistan was downgraded to 'non-complaint' were 37 and 38 due to insufficient progress and pertained to mutual legal assistance (MLA) with other countries and freezing and confiscation of assets and accounts.
Negative impact of rigorous compliance
The managers of financial institutions in Pakistan are implementing the FATF conditions without understanding their purpose. They are harassing honest investors. For instance, the manager of the national Saving Centre Poonch house Rawalpindi refuses to issue an investment certificate unless the applicant submits a host of documents. These documents include a current bank statement, source-of-income certificate besides biodata along with a passport-size photograph. They call for the documents even if the applicant submits a cheque on his 40-year-old bank account.
Deviation from objectives
The financial Action Task Force has ostensibly noble objectives. It provides a `legal', regulatory, framework for muzzling the hydra-headed monster of money-laundering. It aims at identifying loopholes in the prevailing financial system and plugging them. But, it has deviated from its declared objectives. It has became a tool to coerce countries, accused of financing terrorism or facilitating money-laundering. The FATF is more interested in disciplining a state like Pakistan, not toeing US policies, than in checking money-laundering. The tacit message is that if Pakistan does not toe USA's Afghan policy, and lease out air bases for drone attacks, then it will remain on FATF grey list.
The consequences of being in the grey list may entail economic sanctions and difficulties in obtaining loans from international donors like the International Monetary Fund, World Bank and Asian Development Bank. The trade-and-aid difficulties may retard economic progress of a country.
Favoritism towards India: India has a much larger Gross Domestic Product (US$2875 billion , 2019), than Pakistan's paltry US$ 264 billion (2020).Similarly India has a much larger and wealthier Diaspora than Pakistan particularly in the Middle East and the USA.
The hawala (hand to hand transactions) and other money transfer practices among Indians and Pakistanis are similar. Yet the FATF keeps Pakistan always in focus and looks the other way when it comes to India.
Pakistan is a bête noire and India a protégé at the FATF only because of stark geo-political interests. Otherwise the money laundering situation in India is no less gruesome in India than in Pakistan. India has even been a conduit of ammunition to the Islamic State study conducted by Conflict Armament Research had confirmed that seven Indian companies were involved in the supply chain of over 700 components, including fuses or detonating cords used by the so-called Islamic State to construct improvised explosive devices.
Concluding remark
Political considerations, not primary objectives, override voting behavior at the FATF.
The Autopsy of Jihadism in the United States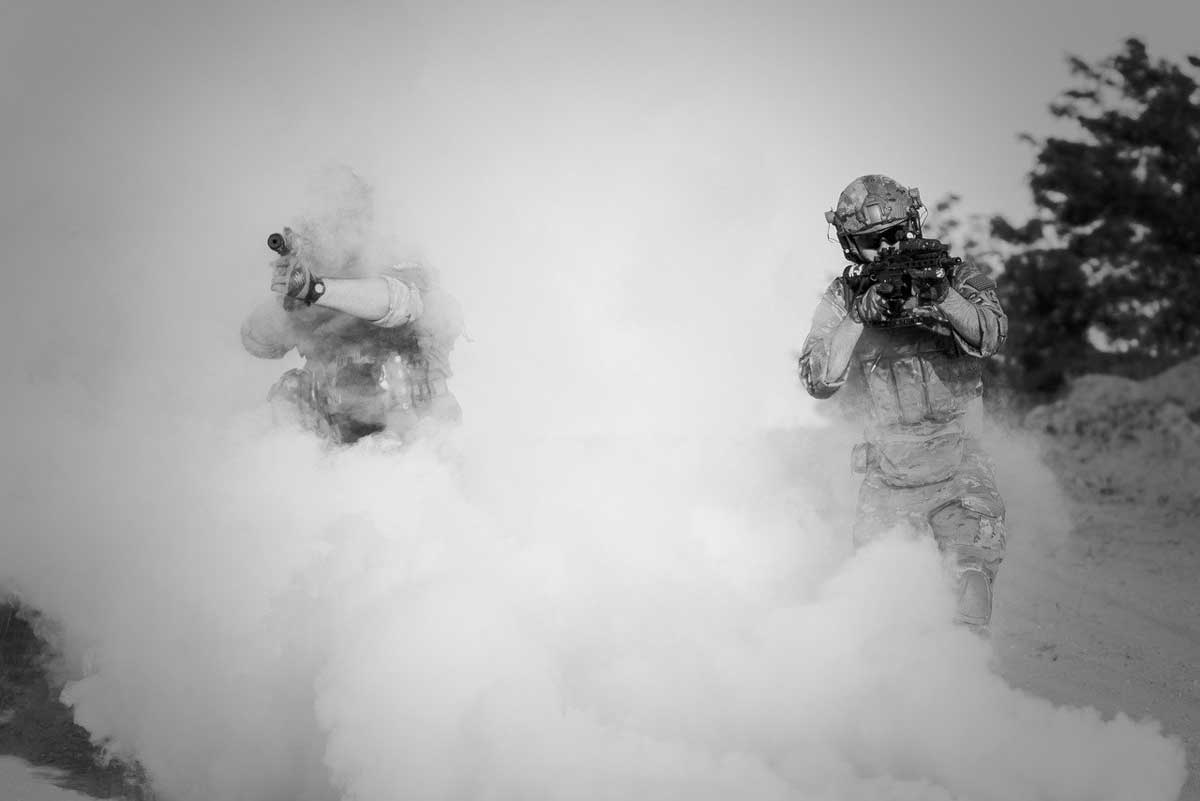 The American counter-terrorism establishment is shocked to know that its current terrorist threat, contrary to conventional wisdom, is not foreign but "a large majority of jihadist terrorists in the United States have been American citizens or legal residents".
A terror threat assessment by NewAmerica, a think tank comprehensive, up-to-date source of online information about terrorist activity in the United States and by Americans overseas since 9/11, 20 years after 9/11 reported: "…while a range of citizenship statuses are represented, every jihadist who conducted a lethal attack inside the United States since 9/11 was a citizen or legal resident except one who was in the United States as part of the U.S.-Saudi military training partnership".
The ultimate irony is NewAmerica quoting a terrorist to underline the seriousness of the threat: "Yet today, as Anwar al-Awlaki, the American born cleric who became a leader in Al Qaeda in the Arabian Peninsula, put it in a 2010 post, 'Jihad is becoming as American as apple pie'."
Since 9/11 and today, the United States faced just "one case of a jihadist foreign terrorist organization directing a deadly attack inside the United States since 9/11, or of a deadly jihadist attacker receiving training or support from groups abroad". The report recalls: "That case is the attack at the Naval Air Station Pensacola on December 6, 2019, when Mohammed Al-Shamrani shot and killed three people. Al Qaeda in the Arabian Peninsula claimed the attack and according to the FBI, evidence from Al-Shamrani's phone he was in contact with an AQAP (Al Qaeda in the Arab Peninsula) militant and AQAP prior to his entry to the United States…"
In the last two decades, "jihadists" have killed 107 people inside the United States. Compare this with deaths occurring due to major crimes: 114 people were killed by far-right terrorism (consisting of anti-government, militia, white supremacist, and anti-abortion violence), 12 and nine people, respectively, killed in attacks "inspired by black separatist/nationalist ideology and ideological misogyny". Attacks by people with Far-Left views have killed one person. It just goes to show that terrorism inside the United States is no longer the handiwork of foreign or "jihadi" ideologies, but is "homegrown", the report points out.
The report points out a poor understanding of the terror threat and its roots by the Trump administration. A week into his presidency, Donald Trump issued an executive order banning entry of citizens of seven Muslim countries into the United States. The countries were: Iran, Iraq, Syria, Sudan, Libya, Yemen, and Somalia. Th order cited "national security" as the reason, but gave no real justification.
Trump's aides tried to find some justification for the order claiming that in the administration's assessment the United States was and will be the prime target of terrorist organisations from these countries. The same report clarifies how wrong this assessment was: "None of the deadly attackers since 9/11 emigrated or came from a family that emigrated from one of these countries nor were any of the 9/11 attackers from the listed countries. Nine of the lethal attackers were born American citizens. One of the attackers was in the United States on a non-immigrant visa as part of the U.S.-Saudi military training partnership."
President Trump had to swallow his pride and gradually revoke his order. In early March of 2017, he revised the order excluding Iraq from the ban list. That September, he dropped Sudan too, but added North Korea, Venezuela and Chad.
In the last two decades since 9/11, there have been 16 "lethal jihadist terrorists in the United States". Of them, "three are African-Americans, three are from families that hailed originally from Pakistan, one was born in Virginia to Palestinian immigrant parents, one was born in Kuwait to Palestinian-Jordanian parents, one was born in New York to a family from Afghanistan, two are white converts – one born in Texas, another in Florida, two came from Russia as youth, one emigrated from Egypt and conducted his attack a decade after coming to the United States, one emigrated from Uzbekistan and one was a Saudi Air Force officer in the United States for military training". Nobody from the banned countries, nobody foreign citizens; all were American citizens.
What is more embarrassing for the Trump administration is the report saying: "When the data is extended to include individuals who conducted attacks inside the United States that were foiled or otherwise failed to kill anyone, there are only four cases that the travel ban could have applied to. However, in at least two of those cases, the individual entered the United States as a child. In a third case the individual had a history of mental illness and assault not related to jihadist terrorism. In a fifth, non-lethal attack Adam al-Sahli, who conducted a shooting at a military base in Corpus Christi on May 21, 2020, was born in Syria but was a citizen because his father was an American citizen and thus would not have been subject to the travel ban."
The NewAmerica assessment, in contrast to the executive order, finds concrete evidence to suggest that the terror threat is "homegrown". It gives the example of Mohammed Reza Taheri-Azar, "a naturalised citizen from Iran", who on March 3, 2006 drove a car into a group of students at the University of North Carolina, injuring nine people. "Taheri-Azar, though born in Iran, came to the United States at the age of two" and "his radicalization was homegrown inside the United States". On September 17, 2016 Dahir Adan, a naturalized citizen from Somalia, injured 10 people while wielding a knife at a mall in Minnesota. He too had come to the United States as a young child.
There are more such instances: "On November 28, 2016 Abdul Razak Ali Artan, an 18-year-old legal permanent resident who came to the United States as a refugee from Somalia in 2014 — having left Somalia for Pakistan in 2007 — injured eleven people when he rammed a car into his fellow students on the campus of Ohio State University…However, it is not clear that the attack provides support for Trump's travel ban.
In Artan's case, he left Somalia as a pre-teen, and "if he was radicalized abroad, it most likely occurred while in Pakistan", which is not included on the travel ban. The report says the chances of him being radicalised inside the United States are more. This is based on the fact that "in a Facebook posting prior to his attack, he cited Anwar al-Awlaki, the Yemeni-American cleric born in the United States, whose work — which draws largely upon American culture and history — has helped radicalize a wide range of extremists in the United States including those born in the United States".
There are several other pointers to the "homegrown" theory. For one, a "large proportion of jihadists in the United States since 9/11 have been converts". There are "jihadists" who are non-Muslims. These facts "challenge visions of counterterrorism policy that rely on immigration restrictions or focus almost entirely on second generation immigrant populations", the report says, debunking the Trump executive order.
The NewAmerica report debunks the assumption that only "hot headed" people are attracted to jihadist extremism. It finds that "participation in jihadist terrorism has appealed to individuals ranging from young teenagers to those in their advanced years (and) many of those involved have been married and even had kids – far from the stereotype of the lone, angry youngster".
Women have broken the glass ceiling of jihadist terrorism as "more women have been accused of jihadist terrorism crimes in recent years" inside the United States.
The expansion of the social media world has played a singular role in radicalising American youth. "Many extremists today either maintain public social media profiles displaying jihadist rhetoric or imagery or have communicated online using encrypted messaging apps. The percentage of cases involving such online activity has increased over time." Al Qaeda terrorists became key figures in this proliferation. They "fine-tuned the message and the distribution apparatus" and "put out extremist propaganda via websites and YouTube videos".
America's jihadists were never an immigration problem, the biggest jihadist terror threat U.S faces today is "homegrown".