Economic Outlook for Latin America: Uncertainty and Risks but with Opportunities
[yt_dropcap type="square" font="" size="14″ color="#000″ background="#fff" ] W [/yt_dropcap]hile the economic performance of Latin America is expected to be better this year and next compared to 2016, uncertainties and risks could get in the way of the opportunities, leaders from government, finance and international organizations concluded in a session on the economic outlook for the region at the 2017 World Economic Forum on Latin America.
"The region is pulling out of recession," said David A. Lipton, First Deputy Managing Director of the International Monetary Fund (IMF) in Washington DC. "The region has the chance to make important strides." He pointed out that the global context is favourable, with growth momentum picking up on the back of a rise in industrial production around the world. "It's time for the region to make the most of an opportunity." Growth in the region could run to 2.5-2.7% in the short term, he added.
"The region is going to grow after two years of contraction," Alicia Bárcena Ibarra, Executive Secretary, United Nations Economic Commission for Latin America and the Caribbean (ECLAC), agreed. "We have curbed inflation." But, she cautioned, "the region faces a very uncertain context. What the region hasn't been able to underpin enough is its investments." Latin America is difficult to analyse as a whole because of the different situations in each country, but "structural gaps persist that are very complex". Countries should assess their fiscal space carefully, she advised, noting that more than 14 countries in the region have already undergone tax reforms that have offset in part the drop in non-tax revenue.
"We see upside and downside risks," Lipton remarked. The uncertainties around the new US administration and its policy decisions, especially in trade, are a concern. Latin American countries would do well to build greater links among themselves, increase intra-regional trade and boost links with other regions and emerging markets, he said.
The word that best describes the outlook for Mexico is "uncertainty", Guillermo Ortiz, Chairman, BTG Pactual Latin America at Banco BTG Pactual SA, concurred. The rhetoric during the US election was "highly disruptive" for Mexico, he observed. But "I believe we are in a much better situation – those in the US who are in charge of the bilateral agenda are experienced people who know the country very well."
"The main risk for Panama and the region is the lack of certainties," Dulcidio De La Guardia, Minister of Economy and Finance of Panama, said. He too argued that the rhetoric of the US presidential campaign does not reflect what is really happening. "We have seen far more reasonable steps taken than what we heard."
In Brazil, Ortiz reckoned, "something very significant is happening". The country is exiting its worst recession and the new leadership is poised to deliver a stabilized economy. "The most important issue is to ensure the stability of public finances. There is now a cap in total spending and they are focusing on social security. Inflation is dropping significantly. Brazil will have lower inflation than Mexico. I can't remember when that last happened. Brazil will show modest growth this year but next year might surprise us with far higher growth."
Argentina is another turnaround tale in Latin America. "We inherited enormous problems," Nicolas Dujovne, Minister of the Treasury of Argentina, acknowledged. But since he came into office in 2015, President Mauricio Macri has implemented reform policies that have yielded significant results. Its fiscal consolidation plans have been deliberate. "Fiscal gradualism is not a slogan to procrastinate in fiscal terms," Dujovne explained. "It is a strategy." The administration will be focusing on tax reform after upcoming mid-term elections. "This government was confronted with a very difficult situation and has taken the right approach," Lipton observed. "It is off to a good start and headed in the right direction."
Asked about corruption across the region, Ortiz predicted that the problem would be "the defining issue" of the presidential elections in Mexico next year. "Corruption is clearly a tax paid by the poor but you have to be certain that, when cleaning your house, you are not knocking it down," De La Guardia warned. "The fight against corruption hasn't gone too far," Dujovne asserted. "Any level of corruption affects investment and the credibility of a country." "We live in a culture of privileges. But we need to install a culture of shared prosperity – or else we won't be able to move ahead," Bárcena concluded.
Salt and a battery – smashing the limits of power storage
by Caleb Davies
Thanks to the renewables' boom, the limiting factor of the energy revolution is not power supply as much as power storage these days. Cleaner, greener batteries are needed to charge our cars, ebikes and devices for longer.
We have all been there. The rectangular icon in the top right-hand corner of the screen turns red and flashes to indicate you're almost out of battery. But the problems with batteries go far beyond this kind of minor inconvenience. Batteries are a crucial part of our green energy future but also an imperfect one.
In future, a large portion of our energy will come from renewable sources such as solar and wind. But there are times when the wind does not blow and the sun does not shine. To even out supply, we need to store the surplus electricity generated by renewables, until we are ready to consume it. One important means of doing so is with better batteries. We also need huge numbers of batteries if we are to power the envisioned fleets of electric cars and mobility devices.
The trouble is, even the best batteries have problems. One big sticking point is that lithium-ion cells use lithium as a key component. This is mined as salt. Europe does not presently have any large reserves, so relies on imports from only a small number of places, such as Australia and Chile. Lithium batteries are also expensive, have a limited storage capacity, and lose performance after repeated charging.
If we are to make them better, first we need to understand how they work. Traditional lithium-ion batteries have three key components. There are two solid components called electrodes – the anode and the cathode – and a liquid called the electrolyte. When the battery discharges, electrons stream out of the anode to the cathode to power whatever device it's connected to. Positive lithium ions diffuse through the electrolyte, attracted to the negative charge of the cathode. When the battery is being charged up, this goes in reverse.
Energy density
The whole process is a reversible electrochemical reaction. There are many flavours of this basic process with different kinds of chemicals and ions involved. A particular option being explored by the ASTRABAT project is to do away with the liquid electrolyte and make it a solid or gel instead. In theory, these solid-state batteries have a higher energy density, meaning they can power devices for longer. They should also be safer and quicker to manufacture, since, unlike typical lithium-ion batteries, they don't use a flammable liquid electrolyte.
We need to continue to invest in research to validate the next generation of batteries.
Dr Sophie Mailley, ASTRABAT
Electrochemist Dr Sophie Mailley at the Atomic Energy and Alternative Energies Commission (CEA) in Grenoble, France, is the ASTRABAT project coordinator. She explains that lithium-based solid-state batteries do already exist. But such batteries use a gel as the electrolyte and only work well at temperatures of about 60 C, meaning they are unsuitable for many applications. 'It's clear that we need to innovate in this area to be able to face the problems of climate change,' said Dr Mailley.
She and her team of partners have been working on perfecting a recipe for a better solid-state lithium battery. The job involves looking at all sorts of candidate components for the battery and working out which ones work best together. Dr Mailley says they have now identified suitable components and are working out ways to scale up manufacturing of the batteries.
One question she and her team plan to investigate next is, whether it will be easier to recycle lithium and other elements from solid-state batteries compared to typical lithium-ion batteries. If it is, that could increase the recycling of lithium and to reduce dependence on imports.
Dr Mailley estimates that if the research goes well, solid-state lithium batteries like the one ASTRABAT is working on could be entering commercial use in electric cars by about 2030. 'I don't know if it is these solid-state batteries that will be the next important battery innovation,' said Dr Mailley. 'There are a lot of other possible solutions, like using manganese or sodium (instead of lithium). Those might work out. But we need to continue to invest in research to validate the next generation of batteries,' she said.
Positively charged
When it comes to storing energy for the purposes of smoothing out supply to electricity grids, batteries need be reliable and high capacity, which means expensive. Scarce lithium isn't the best choice. Instead, the HIGREEW project is investigating another different kind of battery, known as a redox flow cell.
The main components of redox flow batteries are two liquids, one positively charged, one negatively charged. When the battery is in use, these are pumped into a chamber known as a cell stack, where they are separated by a permeable membrane and exchange electrons – creating a current.
The project's co-ordinator is chemist Dr Eduardo Sanchez at CIC energiGUNE, a research centre near Bilbao in Spain. He explains that plenty of large-scale redox flow batteries are already in operation around the world and they are designed to be stable, lasting about 20 years. But these existing batteries use vanadium dissolved in sulfuric acid, which is a toxic and corrosive process. Safety requirements mean these batteries must be manufactured at great expense.
I would say we have a bloom here in Europe, with a lot of companies working on flow batteries.
Dr Eduardo Sanchez, HIGREEW
'Vanadium has lots of strengths – it's cheap and stable,' said Dr Sanchez. 'But if you have a leak from one of these batteries, that's not nice. You must design the tanks to be extremely durable.'
Less toxic
The HIGREEW project is planning to create a redox flow battery that uses far less toxic materials such as salt solutions in water which stores carbon-based ions. Sanchez and his team of colleagues have been working on developing the best recipe for this battery, screening many different combinations of salts and chemical solutions. They have now come up with a shortlist of a few prototypes that perform well and are working on scaling these up.
Work on one huge prototype battery is ongoing at the CIC energiGUNE centre. 'We have to ensure that they maintain their good performance at scale,' said Dr Sanchez.
His team have also been investigating a method of dipping commercially available battery membrane materials so as to chemically alter them, making them last longer.
Dr Sanchez sees a bright future for redox flow batteries. 'I would say we have a bloom here in Europe, with a lot of companies working on flow batteries.' He predicts that manufacturing redox flow batteries could bring abundant employment opportunities to Europe in the coming years.
The research in this article was funded by the EU. This article was originally published in Horizon, the EU Research and Innovation Magazine. 
5 Ways LinkedIn Works for Your Career
Any job seeker can reach their goal much faster with the use of job search engines and career platforms. You shouldn't miss any opportunity that comes your way.
What works best is to find the resume creation service and up not just your resume but also your LinkedIn profile. LinkedIn is the new Indeed now, so having a profile is no longer optional. For those who're still unsure, here's how LinkedIn can help any professional advance their career.
#1 LinkedIn Is the First Place Where Recruiters and Hiring Managers Look for Candidates
In the past, most recruiters and hiring managers would rely on their networks and job search engines akin to Indeed or Glassdoor. They still do, but it's no longer the place where they go first. The first platform where professionals from recruiting firms are looking for job seekers is LinkedIn now.
That's why it's so important to make your profile not only professional-looking and memorable but also easy to find. Sure, all the standard information an employee typically includes in their resume still matters, meaning one's qualification, key skills, and work experience. Don't neglect any of these, and get professional help from a career advice expert if you feel like you need it.
But a candidate who wants to get more interviews and eventually land a job should also care about the keywords. LinkedIn SEO helps one's resume appear in search results and rank high. This way, the chances that a recruiter or even a couple of potential employers see it go up. So, include relevant role titles and words pointing to your preferred industry.
#2 Job Seekers Can Communicate With Recruiters
One of the main benefits of LinkedIn for both an applicant and a recruiter is that it allows direct contact between people looking for a job and companies in search of employees. Some candidates still feel awkward writing first. They are concerned that a recruiter (or a potential employer, if the company is a small one) won't appreciate their enthusiasm.
This isn't the case, though. Employer and recruiter surveys reveal that they actually value proactive job seekers, especially when the candidate writing to them seems great for a job listing it has. Instead of appearing desperate (which job seekers should indeed avoid), you'll come off as goal-oriented and willing to take the initiative.
Experts recommend writing to the hiring manager of the company you are interested in via InMail, preferably on Sunday or Monday. But first, make sure that your profile is flawless and matches the position you're aiming for.
If in doubt, consider hiring a professional from one of the best recommended resume writing services in 2022 (or at least reading resume-writing advice and other career resources). It will help you boost your confidence and chances of landing an interview.
#3 LinkedIn Profile Can Include Proof of Training and Skills
One of the things that made it difficult for job seekers to craft a winning resume in the past was that they could not attach any proof of training and accomplishments. They could send any certificates and other documents via email only after a hiring manager or recruiter had contacted them.
Thanks to LinkedIn, this is no longer the case. You can add any certificates to your profile. The most popular online education platforms (for example, Coursera) even offer LinkedIn-oriented proof of training. Most importantly, consider asking your connections to endorse your skills. This way, recruiters will see that your profile isn't just empty words.
#4 LinkedIn Is Great for Building Your Network
Basically, everyone is on LinkedIn now. So, it's easy to build and maintain your network. It'll serve your career again and again. While this depends on who you want your network to consist of, here are some of the people you should consider adding to your contacts:
high school contacts (as long as they're in the same or similar industry as you);
other alumni of your university;
members of the faculty and other academic contacts;
past work colleagues;
current colleagues;
everyone you've met at academic and work-related events.
And don't just add them to your contacts—engage. After all, one of the main advantages of LinkedIn compared to older job search engines is that it's basically social media. It's possible that one day, one of these people will help you land an interview for your dream job.
#5 LinkedIn Groups
Finally, don't underestimate how helpful LinkedIn groups can be. You may think that writing there is a waste of time and won't do anything for your career. But that's a big mistake. First, if you stick to the groups related to your industry and line of work, you'll learn a lot from other professionals. Never miss out on new knowledge, especially when it's free.
Also, if you are active enough, you can eventually become a noticeable member and attract hiring managers' or potential employers' attention. Surveys reveal that a lot of them do check such groups. They are assessing writers' expertise and personality and can totally message those who look like a good match for one of the job openings at their company.
So, How Can You Maximize the Potential of Your LinkedIn Profile?
The best thing you can do to make LinkedIn serve your career goals is to find a resume writing business or a LinkedIn consulting expert to polish your profile. But at least tailor your headline, include keywords, and constantly update your profile to match your current career interests. And spend a couple of hours a week in LinkedIn groups.
Reported Monkeypox Cases: 39 Countries Globally and Eight African Countries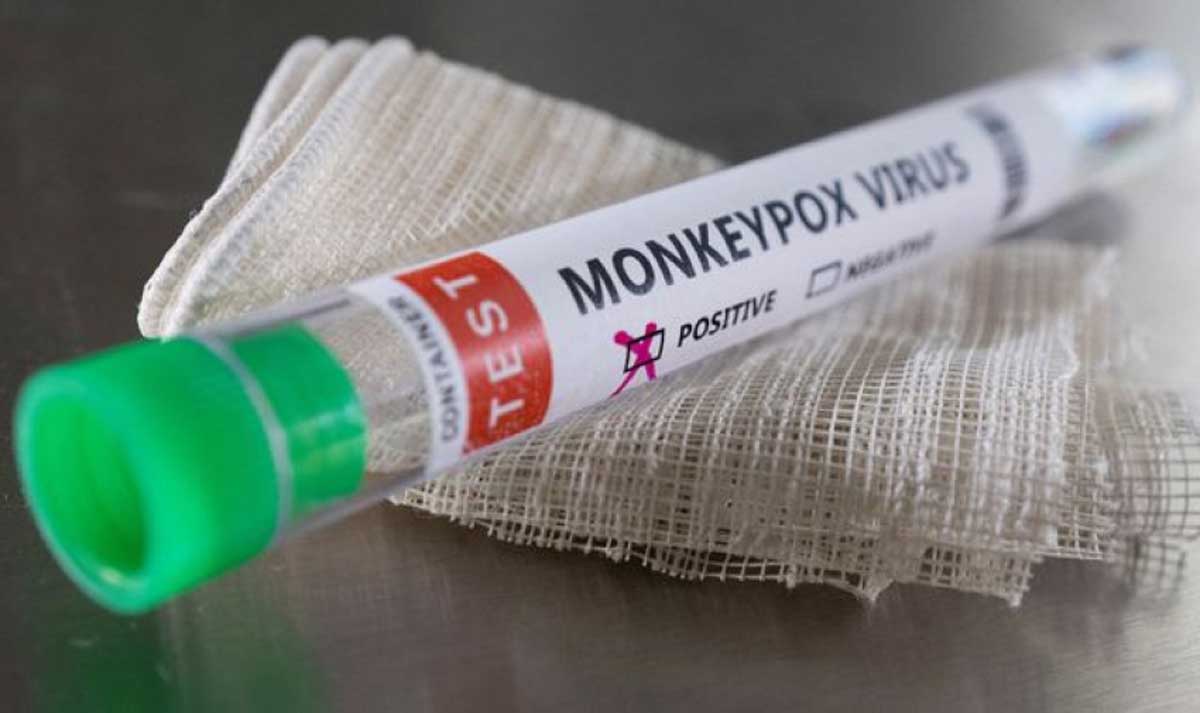 By mid-June, eight African countries have confirmed monkeypox cases, along side several external countries including the United States and a number of European countries. Our monitoring results show that Benin, Cameroon, Central African Republic (CAR), Democratic Republic of the Congo (DRC), Ghana and Morocco and the Republic of the Congo and Nigeria.
According to the World Health Organization (WHO) Regional Director for Africa, Matshidiso Moeti, with nearly 1,900 confirmed monkeypox cases in 39 countries across the globe, eight African countries have reported cases.
There have been 36 confirmed cases in Nigeria, 10 in the Democratic Republic of the Congo (DRC), eight in the Central African Republic, three each in Benin and Cameroon, and two in the Republic of the Congo, Health Director Moeti specified, and added that Ghana and Morocco, which have not previously recorded cases of monkeypox, now have five and one confirmed cases, respectively.
Moeti further informed that Ethiopia, Guinea, Liberia, Mozambique, Sierra Leone, Sudan and Uganda – all countries with no previous incidence – have also reported suspected cases this June. As Africa is facing an unusual situation, Africa should "be adequately prepared" and have fair access to both vaccines and treatment, noted Moeti, warning of the potential repeat of the inequities Africa experienced in respect of the COVID-19 response.
Speaking of the vaccination against monkeypox, Moeti explained that though the WHO doesn't recommend mass vaccination at this stage, Africa needs to be ready should the need arise. In the next few weeks, WHO's Emergency Committee has to advise on whether the current spread of monkeypox in non-endemic countries constitutes an international public health emergency.
In our previous report in May, Federal Republic of Nigeria, the most populated West African nation, has come under global spotlight, allegedly as the place of origin of monkeypox virus, which was detected in several European countries in April-May.
During these months, at least, 39 countries have reported monkeypox cases, including Spain, Portugal, the United Kingdom, Belgium, Italy, France, Germany, Sweden, Canada, the United States, and Australia.
The first monkeypox cases were reported in Spain and Portugal. According to the Spanish daily, El Pais, the virus began to circulate around Madrid back in April. By now, seven cases have been confirmed and some 30 more patients are suspected of having the disease. Five cases have been confirmed in neighboring Portugal.
Quite recently, WHO Director-General Tedros Adhanom Ghebreyesus, in a briefing on the matter, said the virus is no longer behaving as it did in the past and therefore should be renamed. Some health experts explained that it is necessary to find a new name for the viral disease informally known as monkeypox due to the fact that it shows "discriminatory and stigmatizing" among the global population.
The Geneva-based UN health agency is due to hold an emergency meeting on June 23 to determine whether to classify the global monkeypox outbreak as a public health emergency of international concern – the highest alarm the UN agency can sound.
Monkeypox is an infectious disease that is usually mild, and is endemic in parts of West and Central Africa. It is spread by close contact, so it can be relatively easily contained through measures such as self-isolation and hygiene.
Health reports further indicated it is a rare viral disease mainly transmitted to humans by contact with infected wild animals (rodents or primates). The human-to-human transmission is limited as it requires close contact. Symptoms include fever, headache, muscle pain, backache, swelling in the lymph nodes, chills and exhaustion. It may be followed by a rash on the face and body.