[yt_dropcap type="square" font="" size="14″ color="#000″ background="#fff" ] T [/yt_dropcap]he past few days have been full of so-called coincidences in the Middle East that can't help but to raise eyebrows in the post-Iraq War era. On Tuesday, "a suspected chemical attack by government forces" took place in Idlib, one of the few major cities still under rebel control in President Assad's Syrian Arab Republic. Two days later, the US launched 59 Tomahawk missiles at a government air base near Homs, right as President Trump was in the middle of a delicate dinner conversation with his nemesis (and Assad ally) Chinese Premier Xi.
All of this tumult is occurring right as regional strongman President Erdogan of Turkey is making his final pitch for an April 16th referendum to vastly expand his executive powers…
Now, why would Trump, who warned against attacking Syria 45 times & who ran on a largely non-interventionist platform, suddenly go against one of his few consistently stated policy creeds? Especially seeing as Trump said that he'd focus military efforts on fighting ISIS, Assad's strongest opposition force? According to Trump , it's because, "Assad choked out the lives of helpless men, women and children… Even beautiful babies were cruelly murdered in this very barbaric attack." A bleeding-heart statement from a man who has twice tried to bar all Syrian refugees fleeing such violence & who recently said on live TV that, "when you get these terrorists, you have to take out their families."
The real reason has everything to do with politics. The attack occurred right as Trump was in the middle of a "very difficult" meeting with China's leader, Xi Jinping. Trump's disdain for China has gone back many years… He has accused the world's largest greenhouse gas emitter of creating climate change as a hoax to undermine US manufacturing, condemned China repeatedly as a currency manipulator, & warned that, "We can't continue to allow China to rape our country." Just last year, Trump's Chief Strategist Steve Bannon guaranteed that the US would be going to war with China within a decade. What better way to try to create leverage with your rival than by announcing a sneak attack on one of his allies to his face, right as he's digging into a Big Mac at Mar-a-Lago?
Trump ally President Erdogan has his own reasons to want a conflagration in the region. Turkey is Syria's super wealthy northern neighbor and, incidentally, one of the key players in Syria's war. Almost all of ISIS' foreign recruits (and supplies) come to Syria through the Turkey-Syria border; so much so, that the US begged Turkey to secure its border. Turkish officials, most notably Erdogan's son-in-law Berat Albayrak, have been implicated as being complicit in the smuggling of ISIS oil through Turkey. At one point, ISIS was making $50M a month from this illicit source of income. Erdogan is holding a referendum on April 16 that could vastly increase the scope of his already authoritarian powers; a yes vote could allow him to lock up even more journalists & purge even more academics. Nothing coalesces support for strongmen like fear. With an airstrike and maybe much more to come to neighboring Syria from Uncle Sam, Erdogan will be able to play the role of Protector, vowing to guard the Motherland from terrorists and US invaders alike.
Who was the biggest winner of the "alleged chemical attack" that Rep. Ron Paul derided as making no military or political sense for a regime that had solidified control of the country months back after seizing Aleppo & that had received a de facto truce with Western powers previously been eager to focus on ISIS? Trump. Prior to Friday's missile strike, the whole world was enraptured by constant stream of reports of the Trump presidential campaign's ties to Russia. The political spectacle had an ever-growing cast of characters: Manafort, Flynn, Nunes, Kushner, etc. Trump's approval rating dropped to just over a third of the country. The word "impeachment" was on the lips of many people throughout Washington, the media and water coolers. Now, Congress, the media & the international community (besides Canadian PM Justin Truadeau) are blindly praising him for his decisive attack in response to one alleged Assad atrocity out of the countless confirmed atrocities he's committed over the past 6 years. Even Democrats in Congress have almost unanimously supported the missile strike; Senate Minority Leader Chuck Schumer was only unhappy that Trump "didn't consult with Congress before implementing it." Best of all for Trump, he can use his attack on Russia's close ally as evidence that he couldn't possibly have been colluding with Putin (though a Trump-as-Russian-mole conspiracy theorist could argue that the attack was jointly choreographed by Trump and Putin to throw people off Trump's trail).
We've seen this kind of chemical-weapons-in-the-Middle-East-flavored "manufacturing consent", as Noam Chomsky puts it, just 14 years ago. Almost everyone in the Establishment, including Hillary Clinton, Tony Blair and the NYT, blindly accepted the Bush Administration's bizarre conspiracy theory about staunch secularist Saddam Hussein supporting al-Qaeda & harboring a secret stash of WMDs and that the only logical solution was to topple the dictatorship of Ronald Reagan & Karl Rumsfeld's buddy in the 1980s. Prior to that, we had the completely unfounded bombing of the Al-Shifa pharmaceutical factory on Aug 20, 1998. The attack on the Sudanese "chemical weapons facility" occurred literally one day after the Monica Lewinsky scandal started blowing up. Or who could forget when "Nayirah", the daughter of the Kuwaiti Ambassador, was hired by the PR firm Hill & Knowlton to fabricate before Congress horror stories about witnessing soldiers of Saddam Hussein (remember him) killing babies in incubators? Clearly, the Kuwaiti ambassador's daughter would have no incentive to draw the US military into repelling Saddam's invasion of Kuwait…
If the US and its allies sign onto another ground war in the Middle East due to some presumptive and poorly fact-checked reports on an alleged chemical attack in the world's most complex warzone, where there are no outside journalists or doctors to examine the victims firsthand, then everyone may end up feeling duped… again.
Trump: Rebukes and Worries
It's one for the history books, as they say. On July 16, 2019, Donald Trump was formally rebuked by the House (in a 240 to 187 vote) for his 'racist' tweets on four Congresswomen. The last time the House rebuked a president was William Howard Taft over a 100 years ago.
So what did Trump do? He told the four members of Congress to 'go-back' to the 'the crime infested places from which they came' instead of 'viciously telling' us 'how our government is to be run.
Three of the women were born in the U.S. and Ilhan Omar was a refugee from Somalia. Not difficult to guess which country was largely responsible for a proxy war in Somalia that overthrew a regime agreed to by warring parties for a rare interlude of peace. The resulting civil war now continues, and Uganda, Kenya and Tanzania are home to more than 2 million Somali refugees. Others have ventured further, to the EU and the US.
Trump's assessment of all this is uniquely Trumpian. He thinks he has won because he has now got Speaker Nancy Pelosi exactly where he wants her for the 2020 election … in the arms of the squad of four, who he positions as radicals.
Exactly how radical are they? They want a living minimum wage, healthcare for all — something other developed countries already have — a decent shot at education, and they are strongly against Trump's policies on the southern order. Finally, they want Palestinians to get a fair deal.
Steny Hoyer (aged 80) the Majority Leader and Nancy Pelosi (aged 79), the first woman Speaker of the House of Representatives, both with distinguished decades' long careers, starting together coincidentally as staffers in the office of Senator Daniel Brewster (Democrat, Maryland), have weathered difficult battles on critical issues as well as the rough and tumble of politics for many a year.
To them the squad of four appear as upstarts with a brashness and energy that have captured the attention of mainstream news, and had a heretofore unseen impact on social media. They seem unwilling to compromise, and speak as equals despite a half-century age difference and a vast power gap in the House itself.
Not for them the lure of key committee appointments or other such carrots for a successful Congressional career. They are out and out idealists with a platform publicized positively thanks to left-wing websites and social media, and which can not be ignored by the mainstream outlets. The world has changed; no, these four have turned it upside down.
Trump himself has other worries. There is the case against Roger Stone his long-time ally, friend and attorney, who was back in court for disobeying the judge's gag order. As the case goes forward, we will be back to the 2016 election, the Russian connection, and other efforts to smear Hillary Clinton. Will the calls for impeachment finally find a receptive ear in Nancy Pelosi?
Then there is Iran. Trump's idea of a better deal is always to walk away from the present one. No matter if its a treaty or an international agreement. Ayatollah Ali Khamanei is not having any of it. People in this country are unaware that most such clerics, in addition to Islamic studies, are experts in jurisprudence and philosophy, are well-read, well-informed, and above all have to be highly intelligent to have been selected for this career path. The Ayatollah wants relief from sanctions first.
Trump's new envoy to Iran, Senator Rand Paul is a libertarian like his father, and both are anti-war with a particular aversion for America's misadventures abroad. So there is hope.
Just What Is An American?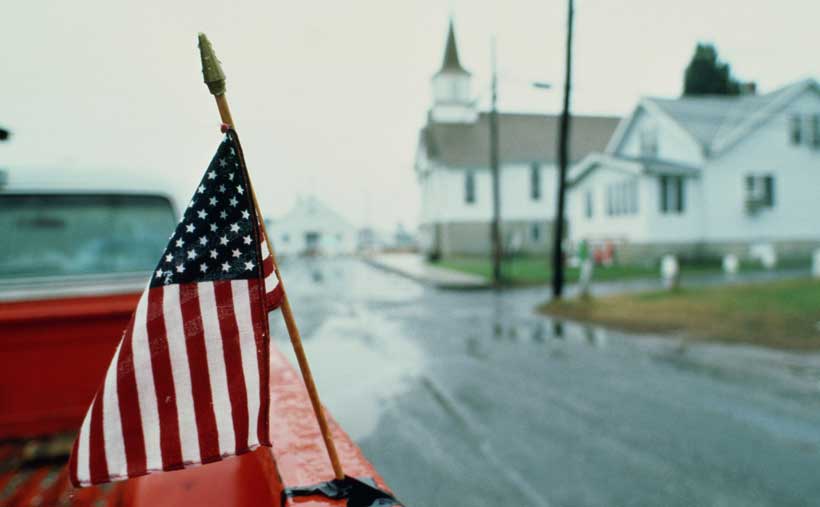 The greatest mistake any leader, or moneyed powerful individual, or even masses of people (all 3 of which tend to have the loudest voices) is to culturally appropriate unto themselves, just exactly what it means to be an American, based on their own selfish notion of what it means.
The fact remains that the ideal of Americanism is a concept – a truly growing, organic, ever changing, and ever expanding idea that is enshrined within its founding documents and laws.
For example, the Declaration of Independence, Bill of Rights, US Constitution, Civil Rights Act, and the Equal Rights Amendment, among scores of other acts of legislation, point to an ever growing ongoing journey to forge a new nation, just like ancient Rome did, united by a common destiny, and drawn from different experiences, cultures, cuisines, religions, ethnicities, races, nationalities, and world views.
So when President Trump on July 15, 2019 told four minority female congresswomen in sum and substance to "go back to there they came from" if they "didn't like America," he trampled over their own views, ideals, and experiences as Americans.
Quite simply his statement was an appropriation of what it means to be an American, from the point of view of a German/ Irish American senior citizen male, to a group of Latin/ Somali/ Palestinian/ African-American younger females.
Perhaps President Trump should re-visit his own people's racial history, wherein the Irish were systematically excluded by the previously arrived and established Anglican Protestants, or even with the Germans in America who were actually interred in camps during the periods of World War I & World War II.
The German-American Experience
During World War II, the legal basis for this detention was under Presidential Proclamation 2526, made by President Franklin Delano Roosevelt under the authority of the Alien and Sedition Acts.
With the U.S. entry into World War I, German nationals were automatically classified as "enemy aliens."
Two of the four main World War I-era internment camps were located in Hot Springs, N.C. and Fort Oglethorpe, Georgia.
Attorney General A. Mitchell Palmer wrote that "All aliens interned by the government are regarded as enemies, and their property is treated accordingly."
The Irish-American Experience
In 1836, young Benjamin Disraeli wrote: "The Irish hate our order, our civilization, our enterprising industry, our pure religion. This wild, reckless, indolent, uncertain and superstitious race have no sympathy with the English character. Their ideal of human felicity is an alternation of clannish broils and coarse idolatry. Their history describes an unbroken circle of bigotry and blood."
Nineteenth-century Protestant American "Nativist" discrimination against Irish Catholics reached a peak in the mid-1850s when the Know-Nothing Movement tried to oust Catholics from public office.
Much of the opposition came from Irish Protestants, as in the 1831 riots in Philadelphia, Pennsylvania.
After 1860, many Irish sang songs about "NINA signs" reading Help wanted – no Irish need apply.
The 1862 song "No Irish Need Apply" was inspired by NINA signs in London.
Alongside "No Irish Need Apply" signs, in the post-World War II years, signs saying "No Irish, No Blacks, No Dogs" or similar anti-Irish sentiment began to appear as well.
Billionaires, Vanity and Modern Democracy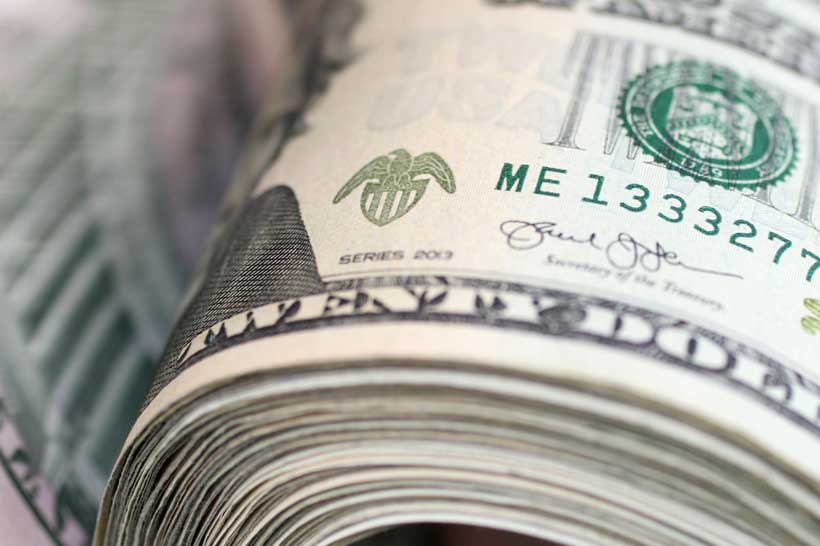 The bullying in Washington is the current trend. On Monday, the British ambassador resigned his post after Trump refused to deal with him. Well-liked in Washington and the halls of Congress, his downfall was an honest assessment of the Trump administration as 'inept' and 'dysfunctional'. The letters were leaked in the U.K.
Suppose the president tweets comments contrary to current established policy, does that mean a policy change? Do departments adapt promptly. Nobody knows. That's dysfunctional, and everyone knows it. In the meantime, he has enjoyed 17 golf outings since February averaging three a month. No wonder he is that rare president who does not seem to age in office from the stresses of the job. Obama's hair turned gray.
But then a lighter hand on the tiller has kept us out of war, whereas Obama, the Nobel Peace Laureate, destroyed Libya and escalated in Afghanistan. The consequences are still being felt in Southern Europe particularly, through the hordes of refugees still continuing to arrive. Also in the resurgence of anti-immigration political parties in northern Europe.
The supreme irony is the fact of refugees being rescued from ramshackle boats and dinghies or often dying in one part of the Mediterranean while the Obamas cruise on a billionaire's luxury yacht in another. Is that a metaphor for democracies in the modern world? One is also reminded of Mr. Modi's specially woven pinstripe cloth repeating his name endlessly on the stripes in the material.
Fortunately, the current president does not like the sea, or we would never see him in Washington. As it is he has had 14 visits to golf clubs (not as much time on the course however) since the beginning of June. He once had a small yacht that lay anchored in New York until he sold it. His pleasures have generally centered on the more mundane: cheeseburgers and women — the younger the better, although perhaps not as young as those that have gotten his friend Jeffrey Epstein in trouble again. To be fair, Trump had a falling out with him 'about 15 years ago' he said recently. 'I was not a fan of his, I can tell you,' he added although he called him a 'terrific guy' in 2002.
At least one party had 28 girls to a so-called calendar-girl party at Mar-a-Lago (Trump's estate and club) in Florida, meaning selection of a calendar girl. The male celebrities attending, according to the man assigned the task of finding the girls, happened to be Trump and Epstein, and no one else! So surprised, the man still remembers the story. The falling out between Trump and Epstein was rumored to have been a business deal.
It brings us to the second resignation, that of Alex Acosta the Labor Secretary. A Harvard-educated lawyer, Mr. Acosta was the US attorney for the Southern District of Florida when he made a generous agreement with Epstein who had been charged with sex crimes. For a 13-month sentence of mostly community work, usually from his mansion, Mr. Epstein was protected from further prosecution. In a clear rebuke to Acosta, the case has been re-opened with a new charge of sex-trafficking minors.
As a result, Mr. Acosta has had to bow to the chorus of calls for his resignation. The real question: How ever did Trump get elected? A mainstream press failure?