India Will RK Nagar outcome define future of Tamil Nadu politics?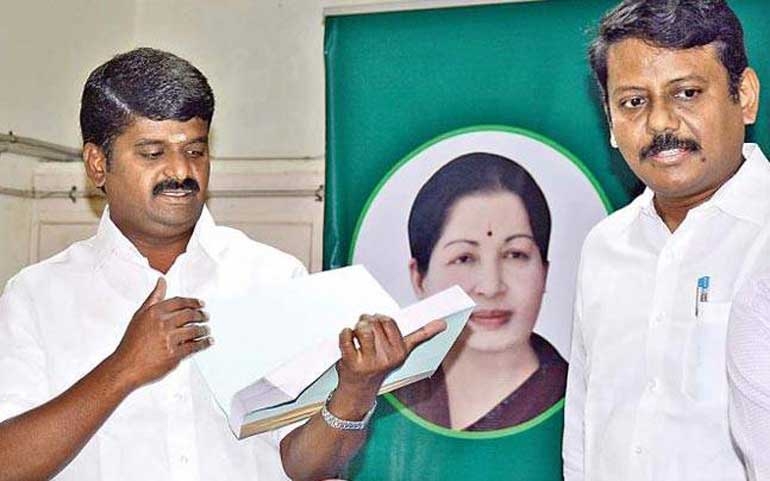 [yt_dropcap type="square" font="" size="14″ color="#000″ background="#fff" ] W [/yt_dropcap]ith just a few days left for the crucial RK Nagar bypoll in Tamil Nadu, campaigns are gathering momentum in the constituency of former chief minister J. Jayalalithaa and stakes are running high especially for the ruling All India Anna Dravida Munnetra Kazhagam (AIADMK) which is now split into three factions, making it difficult for any of the factions to win for AIADMK.
A bypoll was necessitated following Jayalalithaa's demise on 5 December under mysterious circumstances. RK Nagar in Chennai will see 62 contestants—the highest since its inception in 1967— when the constituency goes to vote on 12 April.
Historically speaking, the incumbent ruling party has always had an advantage in by-elections in Tamil Nadu. But now the ruling AIADMK party does not look confident to retain the seat while Panneerselvam look forward to win it for Jayalalithaa- even public seems to have sympathy for his Puratchithalaivi faction but DMK is all out to outsmart him. Deepa may not have chance to win this time.
The poll is particularly important for the DMK, ruling faction and OPS faction of AIADMK and end game fight is very tensed. Money is being distributed for votes and ruling AIADMK is being blamed for buying votes.
Now that the ruling AIADMK is formally split into AIADMK (Amma) and AIADMK (Puratchithalaivi Amma) and with the EC freezing the party's two leaves symbol, the traditional AIADMK voters would be weighing between the new symbols—hat and lamp post.
DMK has fielded N. Maruthu Ganesh—the party's secretary for RK Nagar east division and a journalist with party mouthpiece Dinakaran—as its candidate. While former chief minister O. Panneerselvam camp—AIADMK (Puratchithalaivi Amma) which has been allotted the lamp post—is fielding veteran E. Madhusudhanan as its candidate, the Sasikala faction—AIADMK (Amma) with the hat symbol—has Sasikala's relative T.T.V. Dinakaran in fray.
According to analysts, the opposition DMK is in a better position amid the confusion within the ruling party. Depending on which faction of AIADMK takes the second and third positions, the future course of the party will unveil. Analysts don't rule out the possibility of a merger between the two groups even one day before the poll day.
However, Ruling faction is interested in knowing which of the factions would ains more votes will be in a commanding position to bring the party together. Depending on which camp (of the AIADMK) wins or who gains better share of votes, there could be a consolidation or realignment within the two factions of the party.
RK Nagar, Chennai
Traditionally any bypoll is won by the ruling party, but given the political turmoil and chaos over the last three months within AIADMK, the opposition DMK would have an edge.
Dr. Radhakrishnan Nagar, the high-profile constituency in north Chennai that elected former Chief Minister Jayalalithaa twice, is all set to once again choose its legislative representative on April 12. A total of 62 candidates, including eight women, are in the fray in the by-election. The AIADMK has won seven out of 11 times in the constituency in the last 40 years. This time, three candidates are are claiming to be the 'real face of the AIADMK.'
The late Tamil Nadu chief minister Jayalalithaa contested from the RK Nagar (Chennai) constituency for the first time in the 2015 by-elections. She chose it again the following year to win the assembly elections. RK Nagar has become Jayalalithaa's home turf in public perception, even though Srirangam was the Iyengar-Brahmin' (which is what she was, by birth) constituency, from where she won to become the CM in 2011. Freshly acquitted, wrongly, of any wrongdoing in the disproportionate assets case, Jayalalithaa won by a margin of over 1,50,000 votes in the 2015 by-elections. This might seem like a bonafide celluloid miracle wrought by a party that was born and raised by filmdom, and run by 'Amma', who was once 'Anni'
In 1989, after MGR's death, the AIADMK split into the Janaki faction and the Jayalalithaa faction. In the ensuing elections, the DMK won hands down, since the votes were split between the two factions and their allies. Both AIADMK factions (Jayalalithaa Vs Janaki) in 1989 laid claim to the 'two leaves' symbol.
The AIADMK's two leaves have – metaphorically speaking – split, into the Sasikala faction and the O Panneerselvam faction. There is the DMK, led by Stalin, and the MGR Amma Deepa Peravai, led by Deepa Jayakumar (Jayalalithaa's estranged niece). All four parties now seek to fill the legendary and occasionally notorious shoe-rack of Jayalalithaa.
Sasikala's ADMK, with Edappadi Palanisamy as the chief minister, is by far the most stable party. As the ruling party, they will have access to resources and the machinery to whip up a good campaign- and they are doing that even though public is not impressed. The lack of trust is all thanks to the public angst against Sasikala, who is still seen as a conspirator in Jayalalithaa's demise.
Political analysts say a win for Dinakaran would assert his position in the party and he could even claim the chief minister's post. But Mr. Dinakaran had said that Edappadi K. Palaniswami will continue to head the government.
The fate of both Sasikala and Dinakaran's party posts will be decided by the Election Commission as the rival AIADMK camp has claimed that the appointments are not in line with the party's constitution. The Enforcement Directorate has imposed a ₹28crore fine on Mr. Dinakaran for money laundering. He is also facing two 20-year-old FERA cases for acquiring foreign exchange from unauthorised dealers.
Votes for currency notes
The Election Commission (EC) is closely monitoring the bypoll. Following a complaint by opposition Dravida Munnetra Kazhagam (DMK), the EC ordered the transfer of Chennai police commissioner S. George. It has also transferred almost all the officials involved in the RK Nagar bypoll, appointed as many as five observers—the highest-ever for a constituency in the country—and deployed two IAS and two IPS officers on night patrol until the polling is over.
Meanwhile, income tax officals have raided the residences and offices of many important people in Chennai and elsewhere, including ministers, VC of MGR University. Money and documents shave been reportedly recovered from them.
Ahead of RK Nagar by-poll In Tamil Nadu, 15 Lakh seized and 28 men arrested. Public says money Rs500 and 200 are bribed for each vote and a lot of money is being distributed to voters even in public. Reports suggest around Rs. 15 lakh was seized and 28 persons were arrested on Wednesday for their alleged roles in various incidents of money distribution to voters and violence in the run up to the April 12 RK Nagar assembly bypoll. Authorities said seizure of Rs. 14.92 lakh was made by EC's flying squads and static surveillance teams in RK Nagar where bypoll was necessitated due to former Chief Minister J Jayalalithaa's death.
The day also saw the Election Commission ordering transfer of 22 police officials, including two IPS officers, out of RK Nagar even as the opposition parties lodged complaints with Tamil Nadu Chief Electoral Officer Rajesh Lakhoni against the alleged distribution of money to voters by the AIADMK's VK Sasikala faction. While three AIADMK activists (VK Sasikala's Amma faction) were arrested for allegedly attacking DMK cadres over a row, 25 others were arrested on the basis of 15 cases registered for alleged distribution of money to voters, police said.
The attack on DMK men was over a row related to the alleged money distribution. Meanwhile, videos of alleged money distribution in RK Nagar and markings made in the area to facilitate it are doing the rounds in social media and messaging app Whatsapp.
Commenting on the alleged money distribution, PMK chief Ramadoss demanded countermanding of RK Nagar bypoll and said it should be held after the cash distribution's impact faded. The bypoll should be held by drafting officers only from outside Tamil Nadu and by deploying Central police forces, he said. EC replaced Additional Police Commissioner (North) MC Sarangan with H M Jayaram (now IGP, Operations) besides 21 other police personnel.
Meanwhile DMK Rajya Sabha MP, RS Barathi in a petition to Chief Electoral Officer Rajesh Lakhoni said, "The ruling party (Dinakaran faction) is planning to continue the illegal distribution of money to voters. We, herewith, enclose proof of the illegal distribution of money." He demanded steps to stop it. Former Minister KP Munusamy of O Panneerselvam-led faction too petitioned the CEO on the matter.
Anger toward ruling Sasikala AIADMK
As the fight over the seat started, AIADMK spokesperson CR Saraswathi, who was campaigning at the 42nd ward in support of VK Sasikala's nephew and party deputy general secretary TTV Dinakaran, had slippers and tomatoes thrown at her.
The whole of Tamil Nadu is concentrating on the upcoming RK Nagar by-election, which is now being considered as the zone that will decide the future course of politics in the state. As the fight over the seat started, AIADMK spokesperson CR Saraswathi, who was campaigning at 42nd ward in support of VK Sasikala's nephew and party deputy general secretary TTV Dinakaran, had slippers and tomatoes thrown at her. Saraswathi was heard screaming, "You are throwing stones and slippers at me. Is this right? We've come to ask for your votes but you're throwing slippers at us!"
Team EPS and team OPS have been hurling allegations at one another, with Dinakaran accusing the rebel party faction led by O Panneerselvam of manipulating its poll symbol of electricity pole as 'two leaves'. Not to be outdone, team OPS blamed team EPS of distributing money for votes.
And in support to the claim by team OPS, a man was yesterday arrested for distributing money for vote, and what apparently gave him away was his flashy 'hat' (symbol for team EPS) carrying the AIADMK flag's color. Already many videos have gone viral on social media where people had altercation with such money distributors.
Candidates and promises
Every candidate has come out with certain promises but the ruling AIADMK and Panneerselvam faction have put forward interesting promises.
Dhinakaran, the candidate from team EPS for the by-elections, has promised people that should he win, 57,000 house would be constructed for RK Nagar residents. Team OPS, which is fielding Madhusudhanan as its candidate, has on the other hand promised a judicial inquiry into Jayalalitha's death within a week of their victory, and to also turn the late TN Chief Minister's house into a memorial. When asked how their promises are related to RK Nagar victory, they said that whoever wins the by-poll, will control the party and by the government.
An AIADMK veteran, E. Madhusudhanan was the party's presidium chairman. He has contested in R.K. Nagar four times and represented the constituency in the Assembly during 1991-96, the first tenure of Jayalalithaa as Chief Minister. Madhusudhanan was convicted and later acquitted in a free dhoti-saree scam during his term as Handloom Minister. He has some 19 criminal cases pending against him, which he claims were politically motivated. When Madhusudhanan switched to former Chief Minister O. Panneerselvam's side, Sasikala dismissed him from the party. Maintaining that he is still the party's presidium chairman, Madhusudhanan 'expelled' Sasikala. . Madhusudhanan is a strong Jayalalithaa loyalist and stayed with her when the AIADMK split into Jaya and Janaki factions in 1989. He has been associated with the AIADMK since the party was formed and is a North Chennai strongman. He is contesting using the 'Electric Pole' symbol under party name 'AIADMK Puratchi Thalaivi Amma'.
The DMK has fielded N. Marudhu Ganesh as its party's candidate. A journalist-turned-politician, Mr. Ganesh is the party's area secretary of R.K Nagar (East) unit and belongs to a family of DMK cardholders. Ganesh hopes that his introduction to the local people as a Dinakaran journalist will work in his favour. R. Loganathan is the CPI(M)'s candidate. But the CPI and the VCK, alliance partners of the People's Welfare Front, have declined to support his candidature. Loganathan is a member of the party's North Chennai district Executive Committee. The party is banking on the sizeable working class population in the constituency.
P. Mathivanan is DMDK's North Chennai District Secretary. He lost to Mr. M.K. Stalin in the 2016 Assembly elections. As a resident of Kodungaiyur,he is pinning hopes on voters to elect a 'local person.' Film director-turned-politician Seeman's Naam Thamizhar Katchi has fielded Kalaikottudhayam as its candidate. Kalaikottudhayam runs a Tamil news channel called Tamizhan TV and has produced a few movies.
Tamil music director Gangai Amaran, younger brother of legendary music composer Ilayaraaja, is the BJP's candidate for the bypoll. He joined the BJP in 2014 and is currently the president of the State unit's cultural cell. Gangai Amaran had accused Sasikala of forcing him to sell his 22-acre farm at Payyanurin 1994. He was one of the prosecution witnesses in the disproportionate assets case. The BJP is betting on Amaran's popularity and caste. The constituency has a significant number of Dalits, and the BJP hopes they would vote for him.
J. Deepa
Jayalalithaa's niece J. Deepa is also contesting the bypoll as an independent. She has been allotted the "boat" symbol. Ms. Deepa rose to fame after the death of Jayalalithaa. She claims to be the "rightful successor of Jayalalithaa" and had managed to gain support from a section of AIADMK followers. A staunch opposer of Sasikala and her family, Ms. Deepa floated a political outfit called MGR Amma Deepa Peravai on Jayalalithaa's birthday last month, putting an end to rumours that she will join hands with the Panneerselvam camp.
The Election Commission on Thursday tightened the screws on the by-election to the RK Nagar Assembly constituency, scheduled for April 12, by putting in place more measures to ensure free and fair polls.It appointed as many as five Observers, the highest ever in any constituency in the country and deployed two IAS and two IPS officers on night patrol until the polling is over. Deputy Election Commissioner Umesh Sinha said, "The Commission will monitor the arrangements closely and will not leave any stone unturned to ensure free, fair, transparent and inducement-free election." CCTVs would be deployed in major streets and junctions and checkpoints in the constituency to monitor movement of vehicles and persons.
Observation
Election commission is making all efforts to help the people vote without fear.
So far the ruling Sasikala faction of AIADMK has made any move for merger of factions as it is keen to see OPS faction is finished even if DMK wins comfortably in that process. Possibly Sasikala is working towards ending MGR-Jayalalithaa rule in the state. .
Now Tamil Nadu without Jayalalithaa as the only vote puller of the party one has to see if OPS could emerge the winner of the hearts of Tamils, even if unable to win the poll due ot split politics.
Absence of Jayalalithaa phenomenon in Tamil Nadu politics, both DMK and BJP are back with new hopes. While DMK wants to win the RK Nagar to push for a government change in Madras Fort sooner than later, BJP is eager to make a presence in Tami Nadu politics once again.
DMK has got a solid vote bank unlike the AIADMK where there seems to be a three way split. Moreover Congress party is backing the DMK candidate. CM Palanisamy has not been able to make a decision to take step forward, without prisoner Sasikala's nod, to merge with Panneer Selvam faction to let Jayalalithaa legacy live in the state without further major setbacks. Sasikala seems to be toying with idea of ending the MGR rule in the state. She knows once down, AIADMK cannot revive its fortunes as there are no charismatic and loyal leaders in the party. .
Without the symbol of two leaves, the voters who want to vote for Jayalalithaa party could be confused. New symbols are bound to confuse the common or 'aam voter'.
Money and other resources play very important role in polls. Sasikala's faction and the DMK have the money-power to repeat this tradition. The OPS and Deepa camps lose this round.
The by poll results in RK Nagar constituency in Tamil Nadu's capital Chennai would give an idea of the changing course or otherwise of politics in Tamil Nadu in the post-Jayalalithaa era, particularly an assessment of popularity of the ruling AIADMK (Amma). The results would also show the benefits of DMK would gain from the death and division of AIADMK in the state and, if BJP could make any profits from the fluid situation obtaining from the untimely demise of Jayalalithaa.
The current situation indicates that DMK could sail through albeit with a small majority and that would be big success for the opposition party which is eagerly awaiting a government change in Madras Fort for quite some time and so long as Jayalalithaa was in control, it could not make any head way in achieving its goal.
When Jayalalithaa won the general poll with a resounding victory for the AIADMK for the second consecutive term without any truck with any of the parties, notwithstanding the BJP's attempts to be a partner of the ruling AIADMK to win a few seats in this southern state, she indeed made a history in Tamil Nadu politics and took all politicians by shock.
Now the situation is back to square one! Speculation is indeed thrilling!
The "Neo-Cold War" in the Indian Ocean Region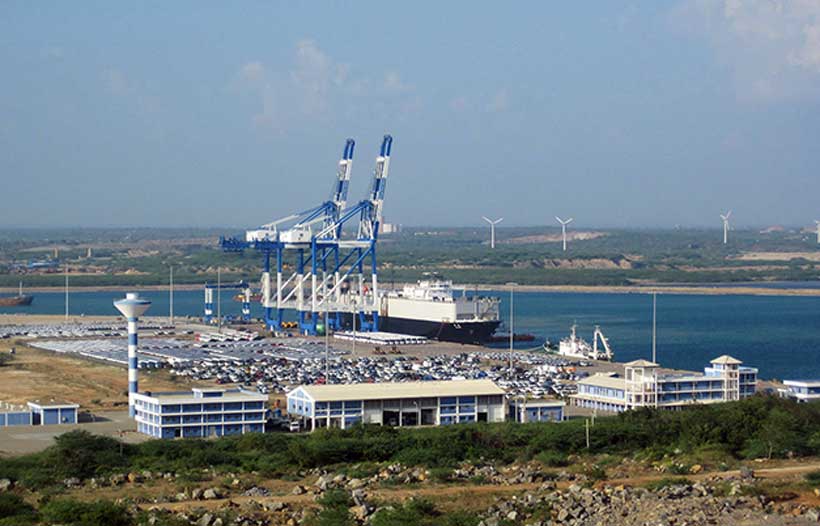 Addressing an event last week at London's Oxford University, Sri Lankan Prime Minister Ranil Wickremesinghe said some people are seeing "imaginary Chinese Naval bases in Sri Lanka. Whereas the Hambantota Port (in southern Sri Lanka) is a commercial joint venture between our Ports Authority and China Merchants – a company listed in the Hong Kong Stock Exchange."
Prime Minister Wickremesinghe has denied US' claims that China might build a "forward military base" at Sri Lanka's Hambantota port which has been leased out to Beijing by Colombo. Sri Lanka failed to pay a Chinese loan of $1.4 billion and had to lease the China-developed port to Beijing for 99 years. Both New Delhi and Washington had in the past expressed concerns that Beijing could use the harbor for military purposes.
The USA, China, and India are the major powers playing their key role in the "Neo-Cold War" in Central Asian landmass and the strategic sea lanes of the world in the Indian Ocean where 90% of the world trade is being transported everyday including oil. It is this extension of the shadowy Cold War race that can be viewed as the reason for the recent comment made by the US Vice President Mike Pence that China is using "debt diplomacy" to expand its global footprint and Hambantota "may soon become a forward military base for China's expanding navy".
According to some analysts, the deep-water port, which is near a main shipping route between Asia and Europe, is likely to play a major role in China's Belt and Road Initiative.
In his book "Monsoon" Robert D. Kaplan (2010), a senior fellow at the Centre for a New American Security notes the following:
[…] the Indian Ocean will turn into the heart of a new geopolitical map, shifting from a unilateral world power to multilateral power cooperation. This transition is caused by the changing economic and military conditions of the USA, China and India. The Indian Ocean will play a big role in the 21st century's confrontation for geopolitical power. The greater Indian Ocean region covers an arc of Islam, from the Sahara Desert to the Indonesian archipelago. Its western reaches include Somalia, Yemen, Iran, and Pakistan — constituting a network of dynamic trade as well as a network of global terrorism, piracy, and drug trafficking […]
Two third of the global maritime trade passes through a handful of relatively narrow shipping lanes, among which five geographic "chokepoints" or narrow channels that are gateway to and from Indian ocean: (1) Strait of Hormuz (2) Bab el-Mandab Passage (3) Palk Strait (4) Malacca and Singapore Straits and (5) Sunda Strait.
While Lutz Kleveman (2003), argues that the Central Asia is increasingly becoming the most important geostrategic region for the future commodities, Michael Richardson (2004) on the other hand explains that the global economy depends on the free flow of shipping through the strategic international straits, waterways, and canals in the Indian Ocean.
According to the US Energy Information Administration (EIA)  report published in 2017, "world chokepoints for maritime transit of oil are a critical part of global energy security. About 63% of the world's oil production moves on maritime routes. The Strait of Hormuz and the Strait of Malacca are the world's most important strategic chokepoints by volume of oil transit" (p.1). These channels are critically important to the world trade because so much of it passes through them. For instance, half of the world's oil production is moved by tankers through these maritime routes. The blockage of a chokepoint, even for a day, can lead to substantial increases in total energy costs and thus these chokepoints are critical part of global energy security.  Hence, whoever control these chockpoints, waterways, and sea routes in the Indian Ocean maritime domain will reshape the region as an emerging global power.
In a recent analysis of globalization and its impact on Central Asia and Indian Ocean region, researcher Daniel Alphonsus (2015), notes that the twists and turns of political, economic and military turbulence were significant to all great players' grand strategies:
(1) the One Belt, One Road (OBOR), China's anticipated strategy to increase connectivity and trade between Eurasian nations, a part of which is the future Maritime Silk Road (MSR), aimed at furthering collaboration between south east Asia, Oceania and East Africa; (2) Project Mausam, India's struggle to reconnect with its ancient trading partners along the Indian Ocean, broadly viewed as its answer to the MSR; and (3) the Indo-Pacific Economic Corridor, the USA's effort to better connect south and south east Asian nations. (p.3)
India the superpower of the subcontinent, has long feared China's role in building outposts around its periphery. In a recent essay, an Indian commentator Brahma Chellaney wrote that the fusion of China's economic and military interests "risk turning Sri Lanka into India's Cuba" – a reference to how the Soviet Union courted Fidel Castro's Cuba right on the United States' doorstep. Located at the Indian Ocean's crossroads gives Sri Lanka the strategic and economic weight in both MSR and Project Mausam plans. MSR highlights Sri Lanka's position on the east-west sea route, while Project Mausam's aim to create an "Indian Ocean World" places Sri Lanka at the center of the twenty-first century's defining economic, strategic and institutional frameworks. Furthermore, alongside the MSR, China is building an energy pipeline through Pakistan to secure Arabian petroleum, which is a measure intended to bypass the Indian Ocean and the Strait of Malacca altogether.
A recent study done by a panel of experts and reported by the New York Times reveal that how the power has increasingly shifted towards China from the traditional US led world order in the past five years among small nation states in the region. The critical role played by the strategic sea ports China has been building in the rims of Indian Ocean including Port of Gwadar in Pakistan, Port of Hambantota in Sri Lanka, Port of Kyaukpyu in Myanmar and Port of Chittagong in Bangladesh clearly validates the argument that how these small states are being used as proxies in this power projection.
This ongoing political, economic and military rivalry between these global powers who are seeking sphere of influence in one of the world's most important geostrategic regions is the beginning of a "Neo-Cold War" that Joseph Troupe refers as the post-Soviet era geopolitical conflict resulting from the multipolar New world order.
IMF bail-out Package and Pakistan
Pakistan may approach IMF to bail-out the current economic crisis. It is not the first time that Pakistan will knock the doors of IMF. Since 1965, Pakistan has been to IMF 17 times. Almost all of the governments has availed IMF packages. Usually, IMF is a temporary relief and provide oxygen for short time so that the patient may recover and try to be self-sustained. The major role of IMF is to improve the governance or reforms, how the ill-economy of a country may recover quickly and become self-sustained. After having oxygen cylinder for 17 times within 5 decades, Pakistan's economy could not recover to a stage, where we can be self-sustained and no more looking for IMF again and again. This is a question asked by the common man in Pakistan to their leadership.  People are worried that for how long do we have to run after IMF package? The nation has enjoyed 70 decades of independence and expects to be mature enough to survive under all circumstances without depending on a ventilator.
The immediate impact of decision to approach IMF, is the devaluation of Pakistani Rupees. By depreciating only one rupee to US dollar, our foreign debt increases 95 billion rupees.  Today we witness a depreciation of rupee by 15 approximately (fluctuating), means the increase in foreign debt by 1425 billion rupees. Yet, we have not negotiated with IMF regarding depreciation of Rupees. Usually IMF demand major depreciation but all government understands the implications of sharp devaluation, always try to bargain with IMF to the best of their capacity. I am sure, Government of Pakistan will also negotiate and get the best bargain.
IMF always imposes conditions to generate more revenue and the easiest way to create more income is imposing tax on major commodities including Gas, Electricity and Fuel. Pakistan has already increased the prices of Gas, Electricity and Fuel. It has had direct impact on basic necessities and commodities of life. We can witness a price hike of basic food, consumer items and so on. Except salaries, everything has gone up. While negotiating with IMF formally, we do not know how much tax will be increased and how much burden will be put on the common man.
We believe, our rulers know our capacity and will keep in mind the life of a common man and may not exceed the limit of burden to common man beyond its capacity. We are optimistic that all decisions will be taken in the best interest of the nation.
It is true, that Pakistan has been to IMF so many times, so this might be a justification for the PTI Government to avail IMF package. But, there are people with different approach. They have voted for change and for "Naya" (new) Pakistan. They do not expect from PTI to behave like previous several governments. If PTI uses the logic of previous governments, may not satisfy many people in Pakistan.
Especially, when Pakistan was in a position to take-off economically, we surrendered half way, may not be accepted by many people in Pakistan.
The government has explained that other options like economic assistance from friendly countries was also very expensive, so that they have preferred IMF as more competitive package. I wish, Government may educate public on the comparison of available options, their terms and conditions, their interest rate, their political conditions, etc. There might be something confidential, Government may avoid or hide, one may not mind and understand the sensitivity of some of the issues. But all permissible information on the terms and conditions of all options in comparison, may be placed on Ministry of Finance's website or any other mode of dissemination of knowledge to its public.
Against the tradition, people of Pakistan have voted Imran Khan, who so ever was given ticket of PTI, public has voted him or her blindly in trust to Imran Khan. A few of his candidates might not be having very high capabilities or very good reputation, but, public has trusted Imran Khan blindly. Imran Khan is the third most popular leader in Pakistan, after Jinnah the father of nation, and Zulfiqar Ali Bhutto, the Former Prime Minister of Pakistan in 1970s.
People of Pakistan have blindly trusted in Imran Khan and possess very high expectations from him. I know, Imran Khan understands it very well. He is honest, brave and visionary leader and I believe he will not disappoint his voters.
Now India denies a friendly hand: Imran Khan debuts against arrogant neighbors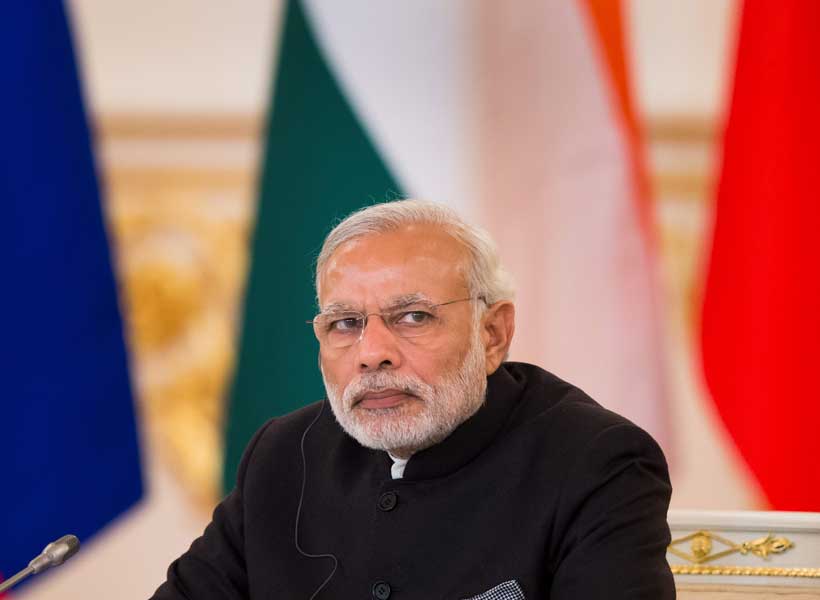 Imran Khan is facing the brunt for overly appeasing its arch rival-India. On September 22, Khan tweeted that he was disappointed over India's arrogant reply to resume bilateral talks in the UNGA and that he had encountered many "small men" in big offices unable to perceive the larger picture.I am observing a south Asian order changing with Khan's rise in Pakistani politics. We in Nepal need to grasp the possible reality before circumstances shall engulf our interests.
Observation 1
Narendra Modi was undoubtedly "The Prince"of South Asia from Niccolo Machiavelli's 16th century classic political narrative. I sense the old prince acting in distress over the rise of a new one. Imran Khan's invitation for a ministerial level meeting in New York; amidst the eyes of foreign diplomats could not have been a better approach by Pakistan in a long time. Instead, Indian foreign minister, Sushma Swaraj dismissed the offer, blaming Pakistan's double standard in killing Indian forces and releasing Burhan Wani's (India's terrorist and Pakistan's martyr) postal stamps. Khan did not sanction the postal release, but as the Prime Minister of Pakistan, he must be held accountable for failing to stop the killings,just when talks were supposed to happen. He should have addressed the highly sensitive Indian government. But, I do empathize with Khan's statement, "small men in big offices"; as he clearly outlined the exact problem. He directly called upon the Indian government to think bigger and escape circumstances to solve historical problems. Narendra Modi has developed a new rhetoric these days; that India is not going to keep quiet over Pakistan's actions. It fits the nature of Machiavelli's Prince as an authority which can maintain national virtue. Unfortunately, I do not buy Modi's rhetoric. The Prince has come a bit late in his tenure to act for Indian virtues. I am sure many at the UNGA would have noticed India's apprehension in the same manner. I suspect that the ex-prince is facing insecurities over the fear of losing his charisma. Nepal, in particular was charmed by his personality when he first visited our capital, with promises that flooded our heart. And then, we faced his double standard; right after the massive earthquake in 2015. Nobody in Nepal will sympathize with Swaraj's justification of cancelling the meeting.
Observation 2
Let me explain the source of insecurity. Modi has thrived by endorsing his personality. A tea man who worked for the railways under great financial hardships, became the poster man of India. He generated hope and trust that his counterparts had lost over the years. His eloquent stage performance can fool the harshest of critics into sympathizing his cause. People have only realized later; many macro economists in India now argue that demonetization was, perhaps, one of the worst decisions for India's sake. Narendra Modi is India sounds truer than Narendra Modi is the Prime Minister of India.
Imran Khan, a former cricketer does not spring the same impression as Modi. Khan, a world champion in 1992, is known for his vision and leadership in Cricket. Comparatively, Khan does not need to sell his poster in South Asia. He does not cry over his speeches to garner mass euphoria. Ask anybody who's into the sport and they will explain you the legend behind his name. I suspect that Modi has realized that he is going to lose the stardom in the face of Pakistan's newly elected democratic leader. After all, the Indian PM cannot match Imran's many achievements in both politics and cricket. I suspect that Modi has realized the fundamental difference in how his subjects inside India and beyond are going to perceive Imran's personality. I expect more artificial discourses from India to tarnish Imran's capabilities.
Nepal & Pakistan
You will not find Pakistan associated with Nepal so often than with India. Frankly, Nepal has never sympathized with Indian cause against Pakistan. We have developed a healthy and constructive foreign relations with the Islamic republic. However, there has always been a problem of one neighbor keeping eyes on our dealings with another. Indian interests have hindered proximity with past governments. Now, Imran Khan has facilitated the platform for deeper relations. He does not carry the baggage of his predecessors. He is a global icon, a cricket legend and a studious politician. He is not the result of mass hysteria. Imran Khan has pledged to improve Pakistan's economy, reinstate foreign ties and boost regional trade. For me, he is South Asia's new Machiavellian prince; one that can be at least trusted when he speaks.