India Will RK Nagar outcome define future of Tamil Nadu politics?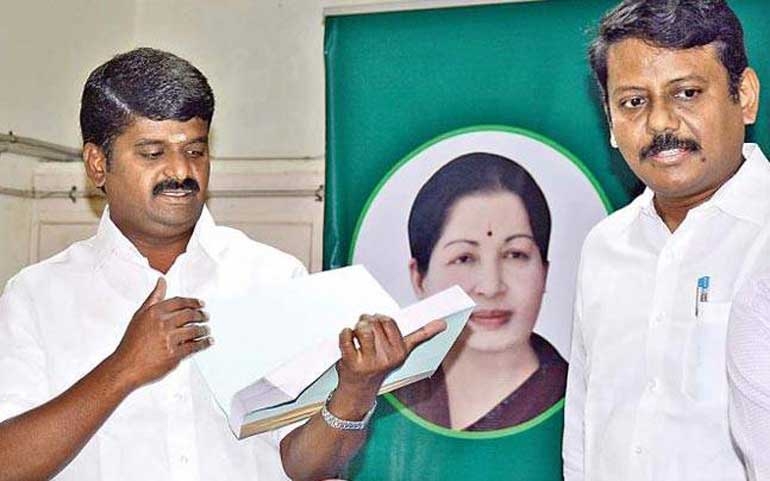 [yt_dropcap type="square" font="" size="14″ color="#000″ background="#fff" ] W [/yt_dropcap]ith just a few days left for the crucial RK Nagar bypoll in Tamil Nadu, campaigns are gathering momentum in the constituency of former chief minister J. Jayalalithaa and stakes are running high especially for the ruling All India Anna Dravida Munnetra Kazhagam (AIADMK) which is now split into three factions, making it difficult for any of the factions to win for AIADMK.
A bypoll was necessitated following Jayalalithaa's demise on 5 December under mysterious circumstances. RK Nagar in Chennai will see 62 contestants—the highest since its inception in 1967— when the constituency goes to vote on 12 April.
Historically speaking, the incumbent ruling party has always had an advantage in by-elections in Tamil Nadu. But now the ruling AIADMK party does not look confident to retain the seat while Panneerselvam look forward to win it for Jayalalithaa- even public seems to have sympathy for his Puratchithalaivi faction but DMK is all out to outsmart him. Deepa may not have chance to win this time.
The poll is particularly important for the DMK, ruling faction and OPS faction of AIADMK and end game fight is very tensed. Money is being distributed for votes and ruling AIADMK is being blamed for buying votes.
Now that the ruling AIADMK is formally split into AIADMK (Amma) and AIADMK (Puratchithalaivi Amma) and with the EC freezing the party's two leaves symbol, the traditional AIADMK voters would be weighing between the new symbols—hat and lamp post.
DMK has fielded N. Maruthu Ganesh—the party's secretary for RK Nagar east division and a journalist with party mouthpiece Dinakaran—as its candidate. While former chief minister O. Panneerselvam camp—AIADMK (Puratchithalaivi Amma) which has been allotted the lamp post—is fielding veteran E. Madhusudhanan as its candidate, the Sasikala faction—AIADMK (Amma) with the hat symbol—has Sasikala's relative T.T.V. Dinakaran in fray.
According to analysts, the opposition DMK is in a better position amid the confusion within the ruling party. Depending on which faction of AIADMK takes the second and third positions, the future course of the party will unveil. Analysts don't rule out the possibility of a merger between the two groups even one day before the poll day.
However, Ruling faction is interested in knowing which of the factions would ains more votes will be in a commanding position to bring the party together. Depending on which camp (of the AIADMK) wins or who gains better share of votes, there could be a consolidation or realignment within the two factions of the party.
RK Nagar, Chennai
Traditionally any bypoll is won by the ruling party, but given the political turmoil and chaos over the last three months within AIADMK, the opposition DMK would have an edge.
Dr. Radhakrishnan Nagar, the high-profile constituency in north Chennai that elected former Chief Minister Jayalalithaa twice, is all set to once again choose its legislative representative on April 12. A total of 62 candidates, including eight women, are in the fray in the by-election. The AIADMK has won seven out of 11 times in the constituency in the last 40 years. This time, three candidates are are claiming to be the 'real face of the AIADMK.'
The late Tamil Nadu chief minister Jayalalithaa contested from the RK Nagar (Chennai) constituency for the first time in the 2015 by-elections. She chose it again the following year to win the assembly elections. RK Nagar has become Jayalalithaa's home turf in public perception, even though Srirangam was the Iyengar-Brahmin' (which is what she was, by birth) constituency, from where she won to become the CM in 2011. Freshly acquitted, wrongly, of any wrongdoing in the disproportionate assets case, Jayalalithaa won by a margin of over 1,50,000 votes in the 2015 by-elections. This might seem like a bonafide celluloid miracle wrought by a party that was born and raised by filmdom, and run by 'Amma', who was once 'Anni'
In 1989, after MGR's death, the AIADMK split into the Janaki faction and the Jayalalithaa faction. In the ensuing elections, the DMK won hands down, since the votes were split between the two factions and their allies. Both AIADMK factions (Jayalalithaa Vs Janaki) in 1989 laid claim to the 'two leaves' symbol.
The AIADMK's two leaves have – metaphorically speaking – split, into the Sasikala faction and the O Panneerselvam faction. There is the DMK, led by Stalin, and the MGR Amma Deepa Peravai, led by Deepa Jayakumar (Jayalalithaa's estranged niece). All four parties now seek to fill the legendary and occasionally notorious shoe-rack of Jayalalithaa.
Sasikala's ADMK, with Edappadi Palanisamy as the chief minister, is by far the most stable party. As the ruling party, they will have access to resources and the machinery to whip up a good campaign- and they are doing that even though public is not impressed. The lack of trust is all thanks to the public angst against Sasikala, who is still seen as a conspirator in Jayalalithaa's demise.
Political analysts say a win for Dinakaran would assert his position in the party and he could even claim the chief minister's post. But Mr. Dinakaran had said that Edappadi K. Palaniswami will continue to head the government.
The fate of both Sasikala and Dinakaran's party posts will be decided by the Election Commission as the rival AIADMK camp has claimed that the appointments are not in line with the party's constitution. The Enforcement Directorate has imposed a ₹28crore fine on Mr. Dinakaran for money laundering. He is also facing two 20-year-old FERA cases for acquiring foreign exchange from unauthorised dealers.
Votes for currency notes
The Election Commission (EC) is closely monitoring the bypoll. Following a complaint by opposition Dravida Munnetra Kazhagam (DMK), the EC ordered the transfer of Chennai police commissioner S. George. It has also transferred almost all the officials involved in the RK Nagar bypoll, appointed as many as five observers—the highest-ever for a constituency in the country—and deployed two IAS and two IPS officers on night patrol until the polling is over.
Meanwhile, income tax officals have raided the residences and offices of many important people in Chennai and elsewhere, including ministers, VC of MGR University. Money and documents shave been reportedly recovered from them.
Ahead of RK Nagar by-poll In Tamil Nadu, 15 Lakh seized and 28 men arrested. Public says money Rs500 and 200 are bribed for each vote and a lot of money is being distributed to voters even in public. Reports suggest around Rs. 15 lakh was seized and 28 persons were arrested on Wednesday for their alleged roles in various incidents of money distribution to voters and violence in the run up to the April 12 RK Nagar assembly bypoll. Authorities said seizure of Rs. 14.92 lakh was made by EC's flying squads and static surveillance teams in RK Nagar where bypoll was necessitated due to former Chief Minister J Jayalalithaa's death.
The day also saw the Election Commission ordering transfer of 22 police officials, including two IPS officers, out of RK Nagar even as the opposition parties lodged complaints with Tamil Nadu Chief Electoral Officer Rajesh Lakhoni against the alleged distribution of money to voters by the AIADMK's VK Sasikala faction. While three AIADMK activists (VK Sasikala's Amma faction) were arrested for allegedly attacking DMK cadres over a row, 25 others were arrested on the basis of 15 cases registered for alleged distribution of money to voters, police said.
The attack on DMK men was over a row related to the alleged money distribution. Meanwhile, videos of alleged money distribution in RK Nagar and markings made in the area to facilitate it are doing the rounds in social media and messaging app Whatsapp.
Commenting on the alleged money distribution, PMK chief Ramadoss demanded countermanding of RK Nagar bypoll and said it should be held after the cash distribution's impact faded. The bypoll should be held by drafting officers only from outside Tamil Nadu and by deploying Central police forces, he said. EC replaced Additional Police Commissioner (North) MC Sarangan with H M Jayaram (now IGP, Operations) besides 21 other police personnel.
Meanwhile DMK Rajya Sabha MP, RS Barathi in a petition to Chief Electoral Officer Rajesh Lakhoni said, "The ruling party (Dinakaran faction) is planning to continue the illegal distribution of money to voters. We, herewith, enclose proof of the illegal distribution of money." He demanded steps to stop it. Former Minister KP Munusamy of O Panneerselvam-led faction too petitioned the CEO on the matter.
Anger toward ruling Sasikala AIADMK
As the fight over the seat started, AIADMK spokesperson CR Saraswathi, who was campaigning at the 42nd ward in support of VK Sasikala's nephew and party deputy general secretary TTV Dinakaran, had slippers and tomatoes thrown at her.
The whole of Tamil Nadu is concentrating on the upcoming RK Nagar by-election, which is now being considered as the zone that will decide the future course of politics in the state. As the fight over the seat started, AIADMK spokesperson CR Saraswathi, who was campaigning at 42nd ward in support of VK Sasikala's nephew and party deputy general secretary TTV Dinakaran, had slippers and tomatoes thrown at her. Saraswathi was heard screaming, "You are throwing stones and slippers at me. Is this right? We've come to ask for your votes but you're throwing slippers at us!"
Team EPS and team OPS have been hurling allegations at one another, with Dinakaran accusing the rebel party faction led by O Panneerselvam of manipulating its poll symbol of electricity pole as 'two leaves'. Not to be outdone, team OPS blamed team EPS of distributing money for votes.
And in support to the claim by team OPS, a man was yesterday arrested for distributing money for vote, and what apparently gave him away was his flashy 'hat' (symbol for team EPS) carrying the AIADMK flag's color. Already many videos have gone viral on social media where people had altercation with such money distributors.
Candidates and promises
Every candidate has come out with certain promises but the ruling AIADMK and Panneerselvam faction have put forward interesting promises.
Dhinakaran, the candidate from team EPS for the by-elections, has promised people that should he win, 57,000 house would be constructed for RK Nagar residents. Team OPS, which is fielding Madhusudhanan as its candidate, has on the other hand promised a judicial inquiry into Jayalalitha's death within a week of their victory, and to also turn the late TN Chief Minister's house into a memorial. When asked how their promises are related to RK Nagar victory, they said that whoever wins the by-poll, will control the party and by the government.
An AIADMK veteran, E. Madhusudhanan was the party's presidium chairman. He has contested in R.K. Nagar four times and represented the constituency in the Assembly during 1991-96, the first tenure of Jayalalithaa as Chief Minister. Madhusudhanan was convicted and later acquitted in a free dhoti-saree scam during his term as Handloom Minister. He has some 19 criminal cases pending against him, which he claims were politically motivated. When Madhusudhanan switched to former Chief Minister O. Panneerselvam's side, Sasikala dismissed him from the party. Maintaining that he is still the party's presidium chairman, Madhusudhanan 'expelled' Sasikala. . Madhusudhanan is a strong Jayalalithaa loyalist and stayed with her when the AIADMK split into Jaya and Janaki factions in 1989. He has been associated with the AIADMK since the party was formed and is a North Chennai strongman. He is contesting using the 'Electric Pole' symbol under party name 'AIADMK Puratchi Thalaivi Amma'.
The DMK has fielded N. Marudhu Ganesh as its party's candidate. A journalist-turned-politician, Mr. Ganesh is the party's area secretary of R.K Nagar (East) unit and belongs to a family of DMK cardholders. Ganesh hopes that his introduction to the local people as a Dinakaran journalist will work in his favour. R. Loganathan is the CPI(M)'s candidate. But the CPI and the VCK, alliance partners of the People's Welfare Front, have declined to support his candidature. Loganathan is a member of the party's North Chennai district Executive Committee. The party is banking on the sizeable working class population in the constituency.
P. Mathivanan is DMDK's North Chennai District Secretary. He lost to Mr. M.K. Stalin in the 2016 Assembly elections. As a resident of Kodungaiyur,he is pinning hopes on voters to elect a 'local person.' Film director-turned-politician Seeman's Naam Thamizhar Katchi has fielded Kalaikottudhayam as its candidate. Kalaikottudhayam runs a Tamil news channel called Tamizhan TV and has produced a few movies.
Tamil music director Gangai Amaran, younger brother of legendary music composer Ilayaraaja, is the BJP's candidate for the bypoll. He joined the BJP in 2014 and is currently the president of the State unit's cultural cell. Gangai Amaran had accused Sasikala of forcing him to sell his 22-acre farm at Payyanurin 1994. He was one of the prosecution witnesses in the disproportionate assets case. The BJP is betting on Amaran's popularity and caste. The constituency has a significant number of Dalits, and the BJP hopes they would vote for him.
J. Deepa
Jayalalithaa's niece J. Deepa is also contesting the bypoll as an independent. She has been allotted the "boat" symbol. Ms. Deepa rose to fame after the death of Jayalalithaa. She claims to be the "rightful successor of Jayalalithaa" and had managed to gain support from a section of AIADMK followers. A staunch opposer of Sasikala and her family, Ms. Deepa floated a political outfit called MGR Amma Deepa Peravai on Jayalalithaa's birthday last month, putting an end to rumours that she will join hands with the Panneerselvam camp.
The Election Commission on Thursday tightened the screws on the by-election to the RK Nagar Assembly constituency, scheduled for April 12, by putting in place more measures to ensure free and fair polls.It appointed as many as five Observers, the highest ever in any constituency in the country and deployed two IAS and two IPS officers on night patrol until the polling is over. Deputy Election Commissioner Umesh Sinha said, "The Commission will monitor the arrangements closely and will not leave any stone unturned to ensure free, fair, transparent and inducement-free election." CCTVs would be deployed in major streets and junctions and checkpoints in the constituency to monitor movement of vehicles and persons.
Observation
Election commission is making all efforts to help the people vote without fear.
So far the ruling Sasikala faction of AIADMK has made any move for merger of factions as it is keen to see OPS faction is finished even if DMK wins comfortably in that process. Possibly Sasikala is working towards ending MGR-Jayalalithaa rule in the state. .
Now Tamil Nadu without Jayalalithaa as the only vote puller of the party one has to see if OPS could emerge the winner of the hearts of Tamils, even if unable to win the poll due ot split politics.
Absence of Jayalalithaa phenomenon in Tamil Nadu politics, both DMK and BJP are back with new hopes. While DMK wants to win the RK Nagar to push for a government change in Madras Fort sooner than later, BJP is eager to make a presence in Tami Nadu politics once again.
DMK has got a solid vote bank unlike the AIADMK where there seems to be a three way split. Moreover Congress party is backing the DMK candidate. CM Palanisamy has not been able to make a decision to take step forward, without prisoner Sasikala's nod, to merge with Panneer Selvam faction to let Jayalalithaa legacy live in the state without further major setbacks. Sasikala seems to be toying with idea of ending the MGR rule in the state. She knows once down, AIADMK cannot revive its fortunes as there are no charismatic and loyal leaders in the party. .
Without the symbol of two leaves, the voters who want to vote for Jayalalithaa party could be confused. New symbols are bound to confuse the common or 'aam voter'.
Money and other resources play very important role in polls. Sasikala's faction and the DMK have the money-power to repeat this tradition. The OPS and Deepa camps lose this round.
The by poll results in RK Nagar constituency in Tamil Nadu's capital Chennai would give an idea of the changing course or otherwise of politics in Tamil Nadu in the post-Jayalalithaa era, particularly an assessment of popularity of the ruling AIADMK (Amma). The results would also show the benefits of DMK would gain from the death and division of AIADMK in the state and, if BJP could make any profits from the fluid situation obtaining from the untimely demise of Jayalalithaa.
The current situation indicates that DMK could sail through albeit with a small majority and that would be big success for the opposition party which is eagerly awaiting a government change in Madras Fort for quite some time and so long as Jayalalithaa was in control, it could not make any head way in achieving its goal.
When Jayalalithaa won the general poll with a resounding victory for the AIADMK for the second consecutive term without any truck with any of the parties, notwithstanding the BJP's attempts to be a partner of the ruling AIADMK to win a few seats in this southern state, she indeed made a history in Tamil Nadu politics and took all politicians by shock.
Now the situation is back to square one! Speculation is indeed thrilling!
Religion Freedom Index of Bangladesh: Current Developments and Government Responses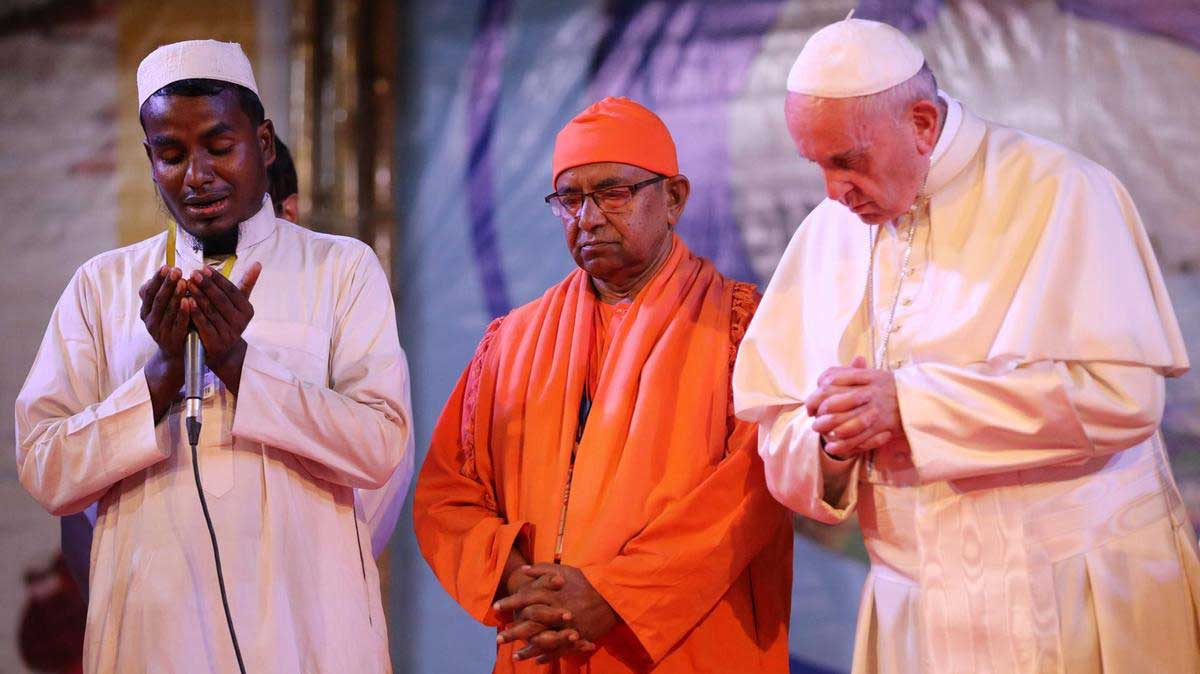 Aid to the Church in Need (ACN) recently published its annual Religious Freedom in the World 2021 Report (RFR) that scrutinizes the situation for all major religion groups in 196 countries across the world. The report found that, over the past two years, oppression against susceptible faith communities has augmented in all but one of the 26 countries listed in the survey's worst ('red') category. Bangladesh is that only country whose position on the red list of religious persecution remains unchanged.
The annual report says that religious freedom is being undermined in one out of every three countries in the world which composed two-thirds of the world population. 62 countries out of a total of 196 face severe violations of religious freedom. The situation of minorities in India and Pakistan is deteriorating further. The situation in China and Myanmar is the worst. According to the report, the situation is worse in 95 percent of the 26 countries where persecution is taking place. Nine new countries have been included in this list- seven from Africa and two from Asia.
The report on Bangladesh says that the torture of minorities has not increased in recent years but the influence of Islamic groups is increasing in the politics of Bangladesh. However, the government has been successful in subdue the influence and maintaining religious freedom. For instance, after the rise of Islam-fabric politicization leading by "Hefazat-e-Islam", the top leaders and at least 375 people nabbed for their recent violent activities. The strict position of law enforcement agencies against the rampage of the group denotes the zero-tolerance of Bangladesh government in ensuring religious freedom and upholding "secularism" which is one of the state principals of its constitution. The argument can be evident with the recent report of the European Foundation for South Asian Studies (EFSAS) titled, "Bangladesh and Pakistan: acting against extremism versus making a show of acting against extremism". Highlighting the activities of the Islamist group Hefazat-e-Islam (HIB) in Bangladesh and the radical Tehreek-e-Labbaik (TLP) in Pakistan, the report comments that Bangladesh government has been making "noticeable progress in dealing with the radical Islamist HIB whereas Pakistan has floundered dramatically in its inconsistent, ill-considered and ill-implemented attempts to pacify the TLP". Besides, the initiatives of the Bangladesh government in protecting the minority rights are so much praiseworthy.
According to the 2019 Report on International Religious Freedom of US Department of State, to advocate the minority rights and to foster religious tolerance, Bangladesh government has taken a number of initiatives such as-
•Providing guidance to imams throughout the country to prevent militancy and monitoring mosques for "provocative messaging".
•Deploying law enforcement personnel at religious sites, festivals, and events considering potential violence. The Economic Times reported that 30,000 and 31,272Durga Pujas were organized across the country in 2017 and 2018 respectively without any security issue.
•Zero-tolerance to Islamic militancy. For instance, Special Tribunal convicted and sentenced to death seven of eight defendants who were accused in the 2016 killings of 22 mostly non-Muslim individuals at the Holey Artisan Bakery in Dhaka.
•Offering stipends to students from the minority groups in the primary and secondary level; and
•Providing funds for minority rituals and social activities.
Most importantly, Bangladesh ensures a level playing field in the employment sectors and a viable people-to-people contact. 'Dhormo Jaar Jaar, Utsob Shobar,' (Religion for own, but festivals for all" is a testimony of its secular values and communal harmony. The ACN report itself showed, in Bangladesh, where due to fear of infection, minority faith groups were incapable of offering the last rites to family members, an Islamic charity buried not only Muslim but also Hindu and Christian victims of COVID-19. Besides, reliefs were equally provided to every sector of the society regardless of their race or religion.
To conclude, Bangladesh always believes in fraternity beyond ethno-religious affiliations and practiced secularism in daily life throughout the history. But at present, due to the rise of right-wing populist politics both at regional and global level and rise of fundamentalism, religious harmony in Bangladesh is also affected. However, comparatively, Bangladesh is doing better than many regional states and the country is destined to overcome the challenges in near future due to the pro-active role of the government in this regard.
West Bengal Election: Implications for Indian Politics
After a tumultuous eight phase election process, Trinamool congress has become successful to retain power for consecutive third terms amidst growing popularity of saffron tide. However, Mamata Banarjee's Trinamool congress has successfully halted the tide at West Bengal frontier. The victory of TMC in the state testifies to "Bengal Exceptionalism" and is also a victory for Indian secularism.
The Trinamool Congress (TMC) victory in the assembly election has far reaching repercussions for wider Indian politics. For one, it sends a resounding message to Bharatiya Janata Party (BJP) that their dream of monolithic Hindu India is still far-fetched. While BJP was much enthusiastic and ardent to gain a victory in the election, as evidenced by Amit Shah's intermittent visit to Bengal and the latter's incendiary rhetoric and Prime Minister Modi's several visit to state to canvass votes. Interestingly, the ubiquitous display of Narendra Modi's posters led one commentator to sardonically quip whether NarendraModi is vying for chief minister position. This partly explains the importance BJP and Narendra Modi attached to West Bengal election.
Above all, this election was important for BJP to prove their regional appeal. BJP's vision of "one state, one party" largely hinged on the victory in the Bengal. If BJP could win in Bengal, there had been possibility that other states would fall in order. This significance of Bengal election illuminates the importance that BJP attached to Bengal and their buoyant activities to seal the victory.
Bengal was long been known as bastion of ethnic politics rather than communal one. It was never been a fortress of all-India political parties. Even, in its heyday of all India politics, Indian National Congress (INC) couldn't gain much favor in Bengal election as the politics in Bengal is driven by an appeal to "Bengali-ness" which other nationwide party lacks.
However, upheavals in Bengal politics had been unmistakable in recent times. Especially, the event of BJP's significant performance in 2019 union elections led some observes to presage an ominous trend of Bengal politics unfolding. The BJP's 40% share of vote from Bengal is largely an anomaly in the Bengal's election history where all India political parties had hard time managing minuscule portion of the votes. The 2019 election result therefore doesn't augur well for TMC in 2021.The defections of stalwart TMC leaders in favor of BJP exacerbated this grim predication and forbade an electoral mishap for TMC.
The detractors implicated Trinamool Congress for power abuse, extortion, misappropriation of welfare money and egregious Muslim appeasement. Especially, BJP seek to frame Trinamool Congress as anti-Hindu party. They had pointed to how Mamata Banarjee had benefitted Muslim clerics inordinately by providing them with benefits which their counterpart of Hindu religion was deprived of. Beside, "Bangladesh Card" had been recurrently employed to accuse the alleged lenient approach of TMC with regards to Bangladeshi migrants.
BJP capitalized on anti-incumbency resentment emanating from prolonged period of TMC role which had generated local level corrupted politician and scandals of misappropriated welfare schemes facilitated BJP rhetoric. Besides, BJP promised that the coordination with center government will be far easier if BJP gains state power. BJP rallied unemployed youth with the pledge of jobs had BJP
ascent to Bengal throne. Above all, BJP appealed to Hindu sentiments of the 60% majority Hindus of the state.
However, with the charismatic leadership of Mamata Banarjee and the promise of being rooted in Bengali soil and a proponent for peaceful communal relations, Mamata Banarjee's TMC has been indomitable as manifested by resounding victory of Trinamool Congress.
The BJP's promise of "Hindu Bengal" hadn't materialized as West Bengal had long been a fortress of communal harmony, largely an aberration from all other Indian states. This communal harmony has been again bolstered by defeat of BJP in the assembly election.
The result of the election will largely reverberate across India with far-reaching consequences. Firstly, the victory of Trinamool Congress means that Modi's vision of monolithic India isn't viable in view regional peculiarities. Secondly, it safeguards the federal structure of India in face of increasing intrusion of central government. It also will restrain Narendra Modi's unchecked centralization of the state. Thirdly, it will make Mamata Banarjee a spokesperson and central figure of anti-BJP movement in absence of vigorous congress presence. Fourthly, it puts an end to NarendraModi's contentious CAA(Citizen Amendment Act) and other policies.
Lastly, this win of Mamata Banarjee has the possibility of catapulting her to the heft of an all India leader. Especially, in the absence of a BJP's strong chief minister face, Mamata Banarjee was vying with Prime Minister Narendra Modi. This has momentous implication. This will consolidate the popularity of TMC in other states also with the image of Mamata Banarjee and memory of implicitly defeating Narendra Modi serving as an accelerator of her all-India appeal.
Nevertheless, there is marked indications that the Bengal politics has irrevocably altered in the process of this election. While Bengal had long been the indisputable image of Indian secularism, the communal tendencies have made deep inroads in Bengal politics. BJP has surpassed all other local political parties and now only second to TMC. This trend is unnerving for secular Bengal as well as India. However, it can now rightly be articulated that saffron tide of communalism has been retarded. This victory of Mamata Banarjee has reverberation across India and can be termed as the victory of Indian secularism and federalism.
Feasible Outcomes after Withdrawal of US Troops from Afghanistan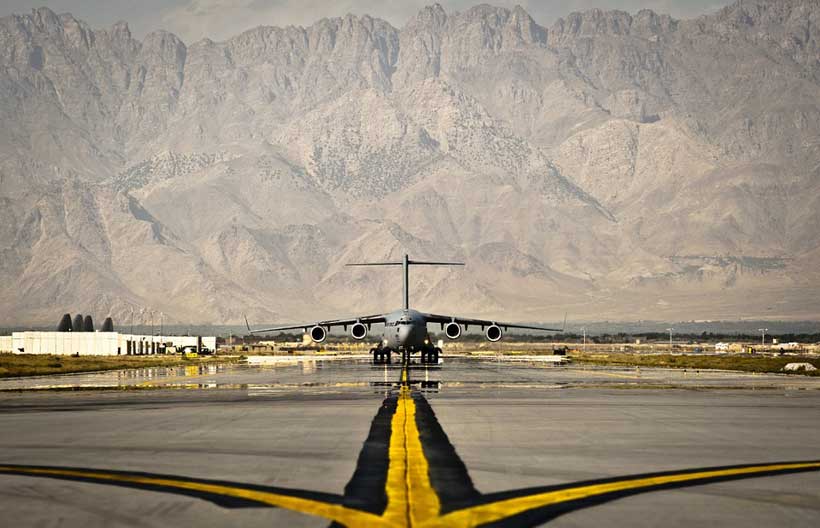 According to US President Joe Biden's announcement, the process of withdrawing US troops from Afghanistan has begun. On September 11, 2001, there was a militant attack in the United States. The United States went on a military operation in Afghanistan in the wake of that attack. Now all US troops are being withdrawn from Afghanistan before the 20th anniversary of the longest war in U.S. history. US President Biden commented that the goal of the US war in Afghanistan has been achieved. After the Taliban's overthrow, the civilian Afghan government was established in Kabul with US support. The US administration now feels that the present Afghan government is capable of ensuring the security of its country.
The announcement during Trump's tenure was that the troops would leave on May 1. Biden pulled it off in September. Biden's Republican party has persuaded him against the rapid departure of troops. The reason behind Biden's announcement of the new withdrawal date lies in repairing relations with NATO, which suffered under Trump. This transatlantic relationship was damaged by several of Trump's statements. According to Trump, NATO members were not doing what they were supposed to pay for the alliance and wanted to approve Germany, Afghanistan's top contributor after the US. When the withdrawal agreement was negotiated with the Taliban last year, the demands of NATO members, who are dependent on the US military for airlift support, were not considered sufficiently. Now it appears that NATO also announced the withdrawal of troops after Biden announced the withdrawal of troops to fix September 11 as the withdrawal date. This time change has given NATO members the opportunity to work to coordinate with the United States for their departure from Afghanistan. The Biden administration's move could be seen in the context of efforts to bring US foreign policy back to multilateralism.
The United States also feels that rebuilding relations with NATO and other partners is very important. Because it will enable the US to stay in better position to face various global challenges like China's rise and climate change. Already China has expressed concern over the decision to withdraw all US troops from Afghanistan. China thinks foreign troops should be withdrawn from Afghanistan in a responsible and orderly manner. According to them, this is necessary to ensure a smooth transition from Afghanistan as well as to prevent any terrorist group from taking advantage of the chaos. But the real problem lies for China as US officials point out that the United States now wants to focus on addressing other important challenges, including the threat from China, by shifting its focus from Afghanistan.
However, the long-term presence of US troops did not eventually defeat the Taliban. Afghan forces and the central government in Kabul could not be able to increase control over the entire country. After 20 years of war and thousands of deaths, US officials have acknowledged that the Taliban are at their strongest military level. We see that the attacks have increased dramatically in the last one year. The Taliban has taken over and has destabilized the position of the Americans in Afghanistan. The provincial capital, briefly occupied by Afghan troops, is regularly recaptured by rebels. US forces are leaving behind a deeply unpopular Afghan government that has not won the confidence of the people. Afghans blame Afghan President Ashraf Ghani's weak leadership for the Taliban's resurgence. His reluctance to share power is hampering the initial move to map a post-war future, which is a barrier to peace.
The Taliban are indicating that they want to return to the role of the previous regime when American troops leave. Their desire is single authority. Unwilling to compromise and run the country, they want full authority after September. They are talking about establishing their own model of 'Islamic rule'. But it won't be that easy for them as they have full control of only 20 to 30 per cent of the districts of the country. The same is true of government forces. Both taliban and government forces hold power in the remaining 50 percent of the area. However if Taliban are able to take control over the whole country, women's society and the media are most afraid of their past rule. Higher education institutions are often attacked by the Taliban. Millions of girls went to school while Americans were still there, who were forbidden by the Taliban to receive any kind of education. From under the protective shield of Americans, women became doctors, entrepreneurs, Parliamentarians. They will now be in danger. Similarly, Afghans who have struggled to make the country a more hospitable and socially tolerant place will be at risk. Meanwhile, about 17,000 Afghans from those communities are waiting to get U.S. visa.
It remains to be seen whether Afghanistan's warring sides come to an agreement. As the US moves away, it is time for Afghans to lead the talks and agree on a permanent ceasefire and peace settlement. The coming months will tell how much faith the Taliban and the Afghan government can give to the war-weary Afghan people and show the leadership they need to rule. Whether the Taliban will undermine the rights of women and minorities returning to Kabul has become a question. It also remains to be seen whether the Taliban will allow al-Qaeda and IS militants to be active in Afghanistan if they return to power. There is a possibility of high levels of polarisation across the country due to insecurity among the groups. Stability can come only if the present government and Taliban in Afghanistan work together.
The United States is now more interested in shifting attention from Afghanistan and the Greater Middle East and looking to Eastern Europe and Asia-Pacific region. The United States is reluctant to take responsibility for the negotiations even though it has announced the withdrawal of troops. Biden's announcement does not have a roadmap for how the country will run after their departure. The United States wants Russia, China, Pakistan and India to participate in talks on Afghanistan. As a major power, it is dependent on who will be in governance in Afghanistan in the interest of Russia, China, Iran, Pakistan and India. China and Russia are interested in Afghanistan for regional dominance and trade reasons, but India has a major interest in Afghanistan's geopolitics in the conflict-making relations with Pakistan and the Kashmir crisis. The current deal will benefit the Taliban as well; It will also help Pakistan create a comfortable position in regional politics. Pakistan would like its backed Taliban government to be established in Kabul in its desire to consolidate its influence. But Pakistan also has a reason to worry. If the Taliban cannot bring peace to the country, the world society will put the responsibility on Pakistan. The refugee wave in Pakistan could rise another round if Afghanistan is newly disturbed. India, on the other hand, will want Pakistan's influence-free Afghanistan. Again, in northern Afghanistan, where the Tajik, Hazara and Uzbek people live, they will not easily accept Taliban forces controlled by the Pashtun population. So there is a risk of long-term unrest. Afghanistan's future situation depends a lot on what the role of regional powers will be after the withdrawal of US troops and how much the agreement of international community to control itself will be implemented there without being in Afghanistan.