A frozen conflict in the Caucasus reaches a boiling point
[yt_dropcap type="square" font="" size="14″ color="#000″ background="#fff" ] A [/yt_dropcap]s most of the industrial world and major powers focus on the conflicts in the Middle East, the obstinate behavior of North Korea, and the deterioration in the relationship between Russia and the West, there exists a "frozen conflict" that has the possibility of affecting the Middle East, Europe, and every nation within the Caspian periphery.
It is the current crisis between Armenia and Azerbaijan over the Nagorno-Karabakh region and if it is not resolved or successfully mediated soon then the possibility is high that armed conflict between the two nations will occur; an action that serves the interests of no one on the geopolitical stage outside of the jingoistic goals of the two belligerents. The territorial dispute has gone on for decades and has cost tens of thousands of lives with charges of ethnic cleansing levelled by both sides.
The Caucasus was the ancient crossroads between former empires and their heirs: Russian (tsarist and modern), Ottoman (Turkey), Persian (Iran) and Armenia, the first country in history to recognize Christianity as the official religion of the state, decades before Theodosius did so in Byzantine empire. All four, whose control of the area waxed and waned over the centuries, believe they have historical precedent in controlling the area.
The beginning of the dispute can be traced to Stalin's decision to carve out a large district, the Nakhichevan Autonomous Soviet Socialist Republic, and put it under the control of Soviet Azerbaijan, both to divide and rule and to placate Turkey, whose close ties with Azerbaijan convinced Stalin that the maneuver could be used to forge closer ties with the Turks. What Stalin could not foresee was the simmering discontent the region would foster over the next half century, the result being that most of those in the region were Armenian under Azerbaijani control.
Soviet control maintained a somewhat firm hand over the region until the first signs of the dissolution of the Soviet Union in the late 1980's. The discontent assumed organized form from 1988 to 1992 as the Karabakh movement, a nationalist movement that began in the Nagorno-Karabakh Autonomous Oblast that advocated for the transfer of the majority Armenian-populated Nagorno-Karabakh region of neighboring Azerbaijan to the jurisdiction of Armenia. In 1988, the autonomous Nagorno-Karabakh region, comprised of a majority Armenian population, passed a referendum to join Soviet Armenia. This created enormous tension as Azerbaijan fiercely decried the legitimacy of the vote. This led to the intervention of Soviet troops in response to heavy interethnic conflict in the region between Azerbaijani troops and Armenian secessionists. On November 26, 1991, the Azerbaijan parliament revoked the autonomous status of the Nagorno-Karabakh Autonomous Oblast and attempted to divide the region and incorporate it piecemeal into five Azerbaijani districts, Shusha, Khojavend, Tartar, Goranboy, and Kalbajar. Because of this action, the Armenian population in the disputed region immediately declared their independence under the banner of the Nagorno-Karabakh Republic two weeks later on December 10th. Full scale fighting intensified in late 1992, and the conflict quickly escalated into a full-scale war in which 30,000 people were killed and over one million Azerbaijani refugees were displaced. Over a two-year period, a succession of Armenian victories put the disputed region firmly under Armenian control before a ceasefire was brokered by the Russians and successfully implemented in 1994. At the signing of the ceasefire, Armenian forces controlled almost 20% of Azerbaijani territory.
As a result of the war, most of the former autonomous oblast has since remained under the control of the ethnic Armenian forces of Nagorno-Karabakh. After the dissolution of the Soviet Union, the United Nations passed several resolutions recognizing the Nagorno-Karabakh region as part of the Republic of Azerbaijan. To this day, the Nagorno-Karabakh Republic is not officially recognized by any government outside of its own. Armenia does not recognize it because of the volatility in doing so would limit their flexibility in diplomatic negotiations; in addition, Russia, a key ally of Armenia, is resolute in not granting the area official recognition.
The ceasefire was violated hundreds of times over the last two decades until April of 2016, when heavy fighting took place along the Armenian-Azeri contact line in Nagorno-Karabakh resulting in hundreds of deaths. The clashes lasted four days and a larger conflict was avoided via the implementation of another ceasefire; however, the events highlighted the incendiary risk of a full-fledged war that has been omni-present for decades.
Compounding this problem is the labyrinthic array of alliances that rival the Byzantine foreign policy that was present in the area millennia ago. Azerbaijan has strengthened ties with Israel over the past few years. Trade exchanges, security agreements, and increased cooperation from agricultural projects to telecommunications have led to a symbiotic relationship between the two countries. Azerbaijan is Israel's top partner in trade within the Muslim world, supplying Israel with millions of tons of oil every year, amounting to 40% of Israel's oil being directly provided by Azerbaijan. Exports from both countries increased from a paltry $2M in the late nineties to almost half a billion at present time. In 2012, both countries signed an arms agreement totaling 1.6 billion dollars, in which the Israeli-run Aerospace Industries would provide drones, anti-aircraft and missile defense systems. After last year's skirmish in April, Israeli media reported that Azerbaijan bought five billion dollars of Israeli weaponry, including advanced intelligence equipment. The Azerbaijanis have reportedly already put their newly acquired weapon systems to use, as the Armenians have protested to the Israeli government on the use of Israeli-bought suicide drones (the Israeli Harop) being used to seek and destroy Armenian targets.
But why this odd coupling? What are the reasons that these two countries, a Jewish state and the other being primarily dominated by Shia Muslims? There are shared mutual security concerns. Both nations view Iran as a existential threat, Israel for obvious reasons and Azerbaijan because of Iranian support for Armenia. Secondly, for Israel, the deterioration of its relationship with Turkey have forced the state to strengthen ties elsewhere within the geo-graphical vicinity. Azerbaijan shares a border with Iran, making it ideal for Israeli covert operations to have a point of access. Indeed, Iran has not failed to recognize this and has accused the Israelis of using Azerbaijan as a corridor to allow their operatives to kill their nuclear scientists, as well as provide continual ground-level Israeli spying. Additionally, most intelligence analysts have speculated that the Israelis could use Azerbaijani airfields to launch possible airstrikes against Iranian nuclear facilities, eliminating the need for long re-fueling endeavors and other logistical obstacles. Increased cooperation and shared security concerns over oil also addresses a continual worry for Azerbaijan, countering Iranian and Russian attempts to control oil export routes, especially considering the volatility of the Nagorno-Karabakh region in destabilizing their energy industries. Minor concerns for both countries are their cooperation against smaller threats such as the Hizb ut-Tahrir, whose pan-Islamic ideology threatens both states.
Both countries try to keep their relationship discreet; this was evident in a leaked 2009 cable in which Azerbaijan's President Ilham Aliyev was quoted as saying that his country's relationship with Israel was as like an iceberg: "nine-tenths of it below the surface."
Outside of the aforementioned security concerns, within the political arena Baku hopes that allying itself with a democratic nation will remove or diminish western criticism of its one-party state over which President Ilham Aliyev presides. Attention from human rights organizations, including Amnesty International, and a ranking near the bottom on the Democracy Index have plagued his government for years, with continual accusations of harassing or killing dissenting journalists, restricting opposition parties, as well as vote tampering comprising the bulk of international criticism. Armenia is subject to much of the same criticisms – the recent Armenian election, won by President Serzh Sarksyan's ruling Republican Party, was also tainted by vote-buying according to OSCE monitors; though not to a degree previously feared by international third party observers. Both countries have modified their constitutions to allow for long term rule, solidifying inherent power structures that allow both countries to continue their militant policies toward each other.
Turkey, whose relationship with Israel is rocky, nevertheless is the other member in the trifecta opposing Armenia. They are united by economic trade and a shared defense pact ratified by both countries seven years ago, promising military and political aid against an outside aggressor. Erdogan has made the Turkish position clear concerning their support for Azerbaijan in any conflict with Armenia, telling an Azerbaijani reporter that "we will support Azerbaijan to the end." As Turkey is also a member of NATO, there is added incentive to Azerbaijan in signing the pact, certainly cognizant of NATO's defense policy concerning its member states, indirectly linking certain military actions that might possibly be evoked in case of Armenian aggression in response to Turkish aid to Azerbaijan. In addition, Armenian insistence that Turkey recognize the Armenian genocide of 1915 is an ongoing issue that divides the two even further.
Georgia, while having somewhat cordial relations with Armenia, clearly supports Baku's stance, so much so that previous Georgian President Mikheil Saakashvili commented in 2001 that "whoever opposes Azerbaijan" is Georgia's "enemy."
For Armenia, the options are limited but they include Russia, which has no desire to see their orthodox brethren subjected to Shia aggression. Ties between both countries run deep; both countries signed a defense pact in Yerevan, and there are several Russian staging bases within Armenia. Russia has also supplied Armenia with over one billion dollars in arms sales. Within Armenian infrastructure, Russian involvement has deep roots, with Russian companies controlling or owning almost all of Armenia's railways and gas pipelines.
For Moscow, Azerbaijan is the prize and Armenia is the tool for achieving that. Azerbaijan's geopolitical location and rich oil resources are what interest the Kremlin in addition to their suspicion of a Shia Muslim country on their periphery. While sympathetic to the Armenian cause concerning the disputed Nagorno-Karabakh region, the Russians have stated, however, that their mutual defense pact does not cover the disputed area and that it falls on Armenia alone to defend it if it is attacked. While the pact guarantees protective military aid for the sovereignty of Armenian territory, the Armenians know that they are alone in defending their interests in the disputed region as Russia does not recognize it as part of Armenia proper. Adding intractability to the situation is the fact that Russia has been selling arms to both Armenia (over one billion dollars' worth) and Azerbaijani (four billion dollars) under the supposed justification that controlled parity ensures peace. In the previous conflicts that have flared up over the last year, casualties on both sides were primarily inflicted by purchased Russian weapons. Azerbaijan's defense budget greatly exceeds Armenia's entire national budget, and previous Armenian successes on the battlefield can no longer be taken for granted, with recent Azerbaijani spending on weapons that dwarfs Armenian expenditures in the same area. To counter this imbalance, a disturbing scenario has developed with the Armenian acquisition of the Iskander ballistic-missile systems from Russia last year. Armenia is the only foreign country to allowed to acquire the advanced Russian missile system, despite bids from much wealthier nations, indicating Russian interests in assisting Armenia to achieve parity in the face of increased Azerbaijani military spending. This was later echoed by the Armenian President Serzh Sargsyan, who argued the missiles were necessary to address the growing surplus of offensive weapons procured by Azerbaijan, a strategic argument that has the backing of Moscow (a paradoxical position as Moscow has sold Tos-1A Buratino thermobaric heavy rocket artillery systems, a weapon that can reduce a city block to rubble) to Azerbaijan. The Iskander-M missile has a range of five hundred kilometers (putting it well within reach of Azerbaijani oil facilities) and is considered highly accurate. Outside of being equipped with conventional warheads, it can also be adapted to carry nuclear warheads. While this nuclear capability may seem at first glance to be an improbable scenario, there is enough circumstantial evidence to be of concern, suggesting that the Armenians are more interested in acquiring tactical superiority that will make the increases of Azerbaijani conventional weaponry redundant. At a press conference on April 29 in Armenia, MP Hrant Bagratyan, a former prime minister, claimed that Armenia has nuclear weapons, later adding that they also "have the ability to create nuclear weapons" when asked to clarify his original comment. While most of the intelligence community considers his comment to be nothing but bluster, recent arrests of Armenians in Georgia trying to sell enriched uranium, as well as recent comments by both military and civilian leaders in Armenia either claiming to have a nuclear weapon or the capability in developing them, have not put their neighbors at ease.
Iran has cordial, friendly relations with Armenia, to the extent that Iran tolerates and bestows special recognition to the Christian Armenian population present in northern Iran. The ties between the two countries run deep, during the Iran-Iraq war, a significant number of Armenians died fighting for Iran. Iran even allows them to be represented by choosing their own delegates in parliamentary elections. The coinciding interests of both Armenia and Iran result in a rarely observed phenomena within the arena of international relations, an Islamic Republic working with a Christian orthodox Armenia concerning shared geo-political interests as well as economic endeavors, such as the construction of a hydro-electric plant on their shared border. In addition, Armenia is providing Iran with electricity in exchange for natural gas imports; with the lessening of international sanctions, Iran also views Armenia as an outlet to Eurasian markets, as Armenia is the sole Eurasian Economic Union member that borders Iran.
There are large numbers of Iranians of Azerbaijani descent (more so than the entire population of Azerbaijan); as Iran has conflicting interests with Azerbaijan, there is always an ever-present Iranian fear of a possible Azeri insurrectionist movement within Iran. While not problematic to the degree that some speculate, there have been problems in the past with separatist movements, and Iran casts a watchful eye on its second largest minority. Iran considers the working relationship between Israel and Azerbaijan to be a major security threat on its Northern border. It serves Iranian interests to have a weakened Azerbaijan and supporting Armenian expansionist aims over the conflicted Nagorno-Karabakh strengthens their hand. Azeri off-shore operations have been subject to harassment by Iranian naval vessels, which have tried to disrupt Azeri attempts to mine the Caspian for oil; and the Azeri's have accused Iran of training operatives, arresting several within the Azerbaijan border on charges of terrorism. Disagreement with Turkey over its strategic initiatives in both war-torn Syria and Iraq has led to disputes between Ankara and Tehran, which adds even more baggage to the labyrinthic relations between all the aforementioned countries.
Armenia also has strong ties with Greece, both in their historical past within their shared Eastern Orthodox faith, as well as mutual co-existence throughout the centuries under both the Byzantine and Ottoman empires. They have signed bilateral treaties of cooperation, and Greece is one of Armenia's military partners; Greece trains much of the Armenian officer corps. The fact that Greece has had a historically difficult relationship with Turkey certainly isn't lost on Armenia and like most multi partner alliances, this relationship is useful leverage to Yerevan.
Internal turmoil in both countries, fueled by economic woes, can also accelerate the path to conflict. Azerbaijan's currency has plummeted for several years (though it has shown recent signs of strengthening through an enlarging tourist trade); Baku is heavily dependent on petroleum and natural gas exports and falling prices have continued unabated for several years. Azeri's have been keeping most of their savings in foreign currency, exasperating the situation. Armenia isn't much better. Dire economic conditions in both countries could tempt the leadership on either side to engage in small scale military endeavors to shift attention away from criticism of the government's record on repressive measures taken on dissent (opposition parties, the press, etc.), as well as shift attention away from their struggling economies. Patriotism is strong in both countries among the general populace, and serves as a ready distraction by the governments of both countries to keep internal criticism low.
The repercussions that could result from an emerging conflict could be devastating not only to the surrounding area, but could deeply affect Europe as well. The Azerbaijani Defense Ministry releases almost daily reports of Armenian violations of the current ceasefire, for example: On March 23rd the Azerbaijani Defense Ministry claimed that Armenia violated the current ceasefire along the line of contact between Azerbaijani and Armenian troops 126 times in a 24 hour period; on March 30th, there were 146 violations, April 3rd 110 violations, etc. Armenia makes similar claims against Azerbaijan violations, stating similar numbers.
There are two major export routes that the Caspian region uses to export oil/gas to Europe and it is primarily Azerbaijan, which some analysts state sits on a potentially exploitable two trillion cubic meters of gas, which can provide a substantial European need. It is a symbiotic relationship for both Europe, which desires to move away from dependence on Russian gas, and Baku, where a substantial part of its revenue (20%) is derived from its energy sector. In addition to the established routes in existence, Baku is currently building what is referred to as the Southern Gas Corridor, a proposed 3,500-kilometre-long network of three gas pipelines from Azerbaijan's Caspian Sea basin that will enable Europe to offset Russian price fixing and using its supply of gas to Europe as a foreign policy tool. Russia supplies over one-third of the EU's crude oil needs and Russian pipeline dominance is expected to continue for at least two full decades if measures are not taken to diversify the EU's energy needs. European hope that existing and proposed Caspian oil/gas pipelines will alleviate them from relying on fickle Russian gas policy to meet their crucial energy needs could be dashed by a conflict between Armenia and Azerbaijan, even more so considering previous statements out of Yerevan that said pipelines would be a legitimate military target if a conflict ensues. The best-case scenario in such a conflict is that Azerbaijan would likely shut down the pipelines down to avoid spillage due to leaks caused by targeting. This would be devastating, as the Baku-Ceyhan pipeline ships over one billion barrels of oil per day, supplying Turkey as well as Israel. In addition, the ongoing construction of the Southern Gas Corridor, in which a predicted ten billion cubic meters of gas could be shipped into European markets, could also be targeted in a conflict between the two countries. The economic repercussions that would happen if an emerging conflict would arise are enormous; just the mere possibility of such a conflict make emerging pipeline projects risky financial endeavors, and damaging hostility can cause a spike in the global oil market. With long term plans to add more pipelines reducing European need for Russian gas, the greater the impact if conflict arises in the future. It should be noted that it would be against Russian economic interests if the Azerbaijani-supplied Southern Gas Corridor is completed, further complicating the issue, given Russian support for Armenia.
Russian interests are best explained by Maksim Shevchenko, who has on two separate occasions been a member of the Public Chamber, a group of advisors under Putin: "If a new war erupts between Armenia and Azerbaijan in Nagorno-Karabakh, Russia, Georgia and Turkey will be involved in it." The Russians fear that a war between the two countries (or an emerging civil war in either country) could descend into chaos and will provide the right fertilization for radical terrorism as an emerging vacuum would result from chaotic instability, citing examples in both Syria and Iraq as a horrifying template. Claiming that the West has little interest on the region, it is up to Russia, Turkey, and Iran to put pressure on both Armenia and Azerbaijan to reconcile their differences over the disputed region. Shevchenko stressed that the Russia-Turkey-Iran format, consisting of three countries with a shared disdain for Western influence in the region, is ideal for a Nagorno-Karabakh settlement. Criticizing Armenian support for joining the EU, Shevchenko, echoing Russian political sentiment, believes that such aspirations only make the problem worse, and will create more conflict with the addition of other countries who do not understand the instability of the Caucus region to begin with.
For the United States, their decade-long support for nations in the Caspian region Georgia, Armenia, and Azerbaijan to achieve autonomy and provide a bulwark against Russian expansion could be thwarted. Reducing reliance on Russian gas delivery weakens Russian leverage, so it serves Western interests to foster Caspian energy resource distribution to Western markets. Conflict could destabilize the entire area and lead to Russian intervention and an increased military presence within the Southern Caucus region. A protracted conflict could also lead to millions of refugees, straining the capabilities of surrounding countries like Georgia to handle the sudden influx. Of secondary concern would be the alliance entanglements that would involve both Turkey (a NATO member) and Russia.
According to the International Energy Agency, 95% of the global economy is affected by the actions of half a dozen states in the Middle East which are facing internal crisis, terrorism, corruption and a host of destabilizing scenarios; adding more convoluted problem scenarios inherent within the Caspian region and surrounding countries is problematic at best and catastrophic at worse, especially considering the close relationships that Israel, Iran, and Turkey have with Azerbaijan and Armenia.
So what can be done? What can bring peace to the region or at least a sustainable stability?
Past attempts have only been moderately successful. The Organization for Security and Cooperation in Europe (OSCE) created the Minsk group in an attempt to create a peaceful resolution to the frozen conflict through negotiation, but, like the Russian attempts, nothing permanent has resulted in anything other than ceasefires. Neither the Russians nor the Minsk group have been able to de-escalate the tension between the two countries whose hatred of each other displays a depth past their respective leaderships all the way down to the community level.
The United States is limited both by geography and currently poor relationship with Russia, Turkey, and Iran. Its diplomatic initiatives would be limited to coercion, economic packaging which includes assistance and financial investments, etc., and in the same economic stratus could curtail those activities in order to exert direct pressure on either Baku or Yerevan by withdrawing economic assistance or establishing sanctions. In this regard, the United States could be joined by the EU in discouraging economic assistance and halting projects that both countries (especially Azerbaijan) need to boost their economies if there is no collective push by bother countries to mediate their differences peacefully. Putting a halt to outside projects that benefit both nations could certainly be used as substantial leverage to bring both parties back to the table.
Both the United States and the EU should encourage Russian mediation, as past experiences have shown some success in Moscow's attempts to broker peace by dealing directly with the military leadership of both Armenia and Azerbaijan. However, Russia's options are limited as well as both Baku and Yerevan express deep hesitation in accepting any semblance of Russian peace-keeping forces in the disputed region, as it would insinuate a return to the subservient roles that both countries played within the Soviet Union.
All of the major powers that are influential in this region – Russia, Turkey, Iran, the EU, and the United States – must work directly together to produce a clear schematic of how disastrous a conflict would be to both nations. Ideas that would defuse the situation must include how to deal with the sole main issue that divides the two nations so deeply, the Nagorno-Karabakh region. Various solutions have been discussed, from the obvious return of the territories surrounding Nagorno-Karabakh to Azerbaijani control to awarding a limited autonomy that will allow for self-governance to a degree while still allowing for an Azerbaijani influence, somewhat like the status of Hong Kong in China. International security guarantees by Russia and the EU in addition to international peacekeeping forces along any disputed borders are also another option.
There are two specific actions that the United States could enact that will affect the two countries separately. The U.S. could threaten to pull out of the Minsk peace process and take the matter to the United Nations. Armenia would fear such an action because of past rulings where the Security Council has expressed support for Azerbaijan's territorial claim to the disputed region. In turn, however, Azerbaijan would likely dissuade the Americans from doing this, as the Azeri's use American involvement as a counter to Russian influence in the region, specifically in regards to the close relationship between Yerevan and Moscow. Both proposed actions come with large risks as a diminished American role in mediation in the Caucus region will be seized by Moscow as legitimately ceding the area to the Russian sphere of control.
Recent joint Russian and Turkish cooperation concerning their respective roles in the Syrian conflict gives both countries a progressive familiarity with each other and this current working relationship may yet be successful in brokering a lasting peace between their secondary allies in Baku and Yerevan. Additionally, Moscow must stop their practice of selling weapons to both sides under the bizarre notion that it achieves "parity."
Certain steps must be taken as a resolution is being worked on. International observers must be allowed in greater numbers as well as increased and better communication on a tactical level between the military leadership of both countries, not only to minimize the chances of an incendiary spark that could ignite a conflict, but also as a step toward working to a solution by adhering to third party observation as a common denominator in solving almost daily disputes. A proposed UN Security Council resolution condemning any future substantial military action could also be used to award coveted legitimacy to the nation pressing its case.
The OSCE must realize that simply managing the current dispute between the two countries isn't acceptable and that a resolution and the long-term commitments that come with it must be the primary goal. This includes everything from daily mediation to post-settlement security issues as well as addressing the multiple issues that come with such a resolution, such as community displacement from the previous fighting and the possibility of their eventual return. The alternative to failure would be an additional conflict (the other being the Ukrainian crisis) that the OSCE would have to manage.
In the past both Armenia and Azerbaijan have been malleable when international attention has been acutely focused on their disputes; and their belligerency toward each other manifests itself physically when international attention wanes. Vigorous attention by the major powers affecting both countries should be sharp and focused. Both countries must be convinced that their future lies in economic integration within the Caspian periphery and that open conflict will achieve nothing beneficial to either country. Armenia must understand that they stand alone in lacking international allies concerning their claim; their worsening economy and a lack of energy-producing integration projects that their Caspian neighbors have begun in their own countries only highlight their isolation. Azerbaijan must understand that procuring offensive weapons at great expense in anticipation of achieving their goals militarily will not remove the problem and in turn, will destroy the economic projects both recently created and planned to bring prosperity to their nation. There will always be violence unless both sides procure a peace agreeable to both. There is everything to gain and everything to lose.
Years ago, the late Meir Dagan, former Director of the Mossad, visited Azerbaijan. Knowing his love for chess, his Azeri hosts took him to a local high school chess club where he lost every game. His hosts were embarrassed that their honored guest was humiliated and were not expecting this outcome as Dagan fancied himself a good player. While unsettling within the narrow confines of diplomatic protocol, the current chess game being played over the disputed Nagorno-Karabakh region is far, far riskier.
Ukraine's issue may endanger peace in the whole of Europe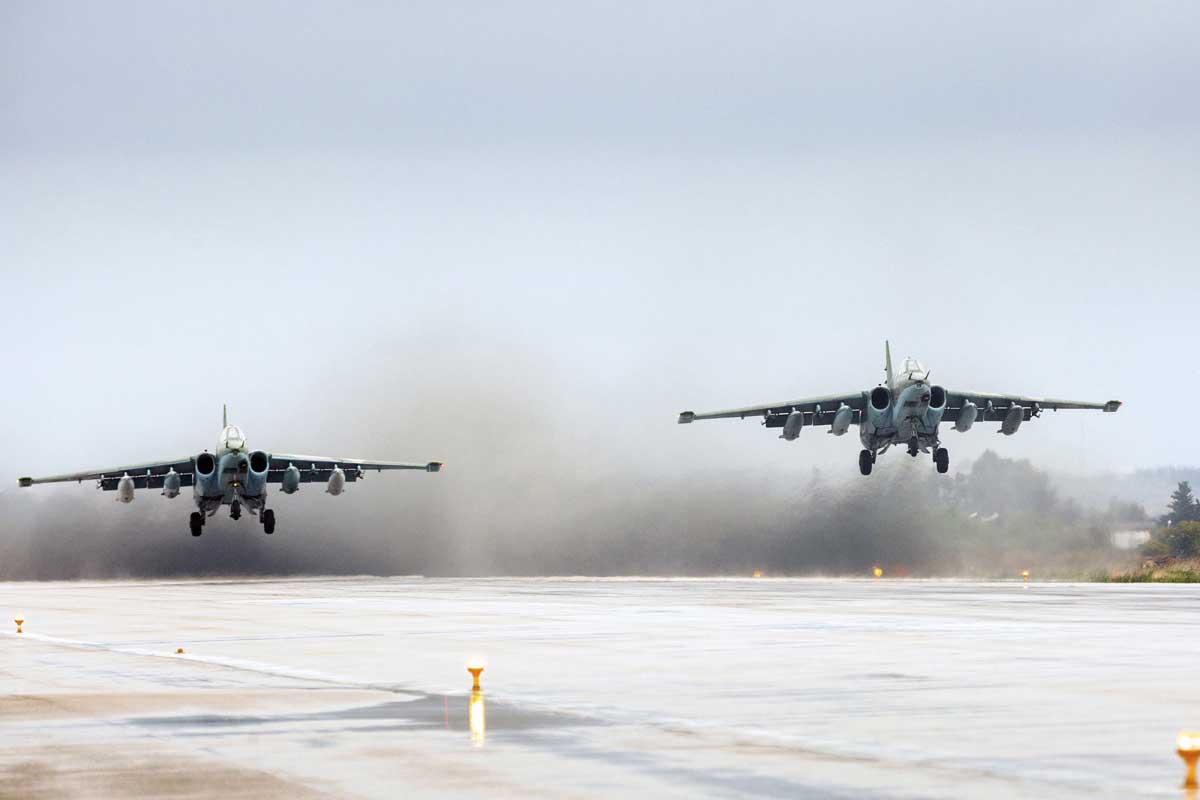 Big challenges ahead, the world may face uncertainty, and unrest, as NATO allies have put forces on standby and sent ships and fighter jets to bolster Europe's eastern defenses as tensions soar over Russia's military buildup near Ukraine.
The military alliance's move, announced on Monday, came as the United Kingdom began withdrawing staff from its embassy in Kyiv as fears persist of an imminent Russian invasion. Britain's move came after the United States took similar action.
The UK's foreign office said in a statement that it was pulling out "some embassy staff and dependents" in response to "the growing threat from Russia".
Tensions in Ukraine are high following Russia's massing of some 100,000 troops near its neighbor. The West says Moscow, which is angered by the growing relationship between Kyiv and NATO, is preparing to attack Ukraine.
The Kremlin has repeatedly denied planning to make an incursion, but the Russian military already took a chunk of Ukrainian territory when it seized Crimea and backed separatist forces who took control of large parts of eastern Ukraine eight years ago.
UK's Johnson warns against 'disastrous' invasion
Johnson has said that a Russian invasion of Ukraine would be a "disastrous step" by Moscow.
"We need to make it very clear to the Kremlin, to Russia, that that would be a disastrous step," he told broadcasters, adding an incursion would be a "painful, violent and bloody business".
Asked whether he thought an invasion was now imminent, Johnson said intelligence was "pretty gloomy on this point".
"I don't think it's by any means inevitable now, I think that sense can still prevail," he said.
Moscow accuses the West of 'hysteria'
Moscow has accused the US and its allies of escalating East-West tensions by announcing plans to boost NATO forces in Eastern Europe and evacuate the families of diplomats from the US embassy in Ukraine.
Kremlin spokesman Dmitry Peskov accused the West of spreading information filled with "hysteria" and "laced with lies" and said the probability of military conflict in eastern Ukraine being initiated by the Ukrainian side was higher than ever.
He claimed Kyiv has deployed a large number of troops near the borders of breakaway regions controlled by pro-Russian separatists, indicating it is preparing to attack them. Ukraine has repeatedly denied having any plans to do so.
Although Europe was part of the cold war and many other wars in other parts of the world but was away from any big war on its own soil for several decades. The prosperity and economic development were due to peace and stability in Europe for such a long time. People were feeling safe and secure, and focusing only on economic developments. If any misadventure happened in Europe, the unrest and instability may cost a heavy price.
It is appealed to politicians and decision-makers to avoid any misadventure and avoid any instability in Europe as well as other parts of the world. Wars never benefit humankind, even, winning the war does not mean success absolutely. The cost is on the human lives, either side of the warring countries. The world has been emerged as a global village and may impact whole humanity if any part of the world is disturbed.
Pakistan was the victim of the four-decade-long Afghan war for four decades and suffered heavy losses in the form of precious human lives as well as economic losses. The bitter lesson learned was to stay away from wars. Pakistan has learned this bitter lesson after huge suffering. Hope, the rest of the world may learn from our experience and may avoid any big loss.
It is believed that there is nothing that cannot be resolved through peaceful diplomatic dialogue, as long as there is a strong will for peace. The UN may intervene and play its due role to protect human lives. Hope all concerns may initiate meaningful dialogue and save humanity from big loss. Humankind is the most precious thing in this universe and must be protected at all costs.
Ukraine Lies About 2022 Russian Attack to Hide Dying Economy
Yesterday, Ukraine's president Zelensky speaking to the Ukrainian Foreign Intelligence Service said "We have learned to contain external threats. It is time to launch an offensive to secure our national interests. We are united in wanting our territory returned immediately".
Beginning the day after Joe Biden's inauguration, Ukraine has been complaining of Russia's troop buildup of over 90,000 men on its border. According to Ukraine's Zelensky, Russia was prepared to attack at any moment.
In response to this, Ukraine mobilized over ½ its army or over 170,000 troops to the frontline with all the heavy weapons at its disposal accompanying them.
This force was a supposed counter to the Russian invasion army, which again, was just over the border.
In reality, the Russian army staged planned war games near the city of Yelnya, 160 miles (257 kilometers) from the Ukrainian border. You read that right, the Russian army was160 miles away from the Ukrainian border even though every major western publication made it sound like they were already in Kiev.
For the average modern army, that means over a day's travel just to get to the Ukrainian border. Then another 4-5 hours travel on top of that to where the Ukrainian army is. So much for a surprise attack.
So what is it that Ukraine's President Zelensky finds so threatening about Russia?
Ukraine's President Zelensky told visiting US Senators in early June that the country's military defense against Russia and the completion of the Nord Stream 2 pipeline are inextricably intertwined.
Once the project is completed, Ukraine will be deprived of the funds required to fund defense spending and defend Europe's eastern border.
"Nord Stream 2 will cut Ukraine off from gas supplies, which will cost us at least USD 3 billion per year."
Zelensky, always the joker, wants Russia to pay $3 billion per year so he personally can defend Europe from Russia who is paying him.
What a great story. He's confusing screenwriting fantasy with diplomacy again.
"We won't be able to pay for the Ukrainian army," Zelensky observed.
In reality, Ukraine has about one month's worth of diesel if Kiev ignores Ukraine's responsibility to its own people to provide a safety net or at least access to necessities like bread or shelter in below-zero weather that's on its way next month by heavily subsidizing gas and electric costs.
The only thing the government in Kiev is concerned about is losing the $3 billion in transit fees from the country they accuse of attacking them.
Zelensky's government went as far as demanding fees from Germany and Russia when Nordstream II took over the transit game.
Zelensky's Ukraine is shuffling Europe, NATO, and the US closer and closer to the line where one mistake in diplomacy, one stupid move by any of Ukraine's infamous Neanderthal nationalist volunteers, and bang!
The next headline reads- Oops! Thousands dead in Ukraine as the war spreads to Europe.
Joe "Brandon" and club RINO are sleepwalking America right into this level of catastrophe by coddling his pet kleptocracy who's already stolen billions of US dollars meant as aid.
And why? Why oh-why indeed.
Ukraine is using the supposed Russian attack to renegotiate its unsolvable gas situation.
It's either this or tells Ukrainians; Oops! We screwed the pooch guys! You're gonna freeze because we can't afford gas.
Russia won't invade because then Russia will be responsible for providing a total civil safety net including gas and electricity for Ukrainian people who otherwise can't afford it.
Ukraine's economy is dying. Russia doesn't plan to foot the bill.
According to Oleg Popenko, the head of the Union of Consumers of Utilities (UCU), high gas costs will prevent most small and medium-sized firms from operating and will force them to close.
According to him, small business owners will be unable to "pull" the payment of 7,000 hryvnias (22,000 rubles) for heating.
As a result, we can anticipate a reduction in the activities of hairdressing salons, bakers, dry cleaners, dental offices, and so on.
They will either have to include the higher-priced communal unit in the pricing of their services, or they will have to close.
All types of businesses, from small dry cleaners to big agricultural holdings, use gas to some extent.
The only ones who benefit from the price increase are Ukrainian gas-producing businesses, which are now raising the price for their users' dozens of times, resulting in massive profits.
In a recent interview, former President's Office head Andriy Bogdan forecast a total economic collapse by February of next year.
"Here we still have December – this is the pre-New Year's, joyous month, when everyone spends money, and somehow with hope:" We'll pluck something out of the egg-box and live."
However, this will not be the case in January and February.
"We will dismiss people, our industry will grow, our budget revenues will fall, and our economy will boom based on the price of gas and electricity," Bogdan added.
"With a further rise in gas prices, the chemical industry and the production of fertilizers are at risk of dying altogether, predicts energy expert Valentin Zemlyansky.
"Industry will die. I am not kidding. The impact of energy prices on the business situation is an inertial process. The business will not close immediately, it will happen in stages. The beginning will be in March 2022, we will see the peak by May-June,"the expert says. Zemlyansky also emphasizes that this happens with a favorable market environment – mineral fertilizers are in demand, they are actively purchased by India, Pakistan, and China, but Ukrainian enterprises cannot afford their production. This was confirmed by the recent suspension of the specialized work of the Odessa Port Plant.
Thus, Ukrainian exporters are squeezed out of world markets. Many of Ukraine's neighbors that produce similar products (for example, nitrogen fertilizers) receive gas at fixed low prices. In Turkey, for example, the government regulates gas prices for such businesses. It will also be difficult to sell the products that have risen in price on the domestic market due to the falling purchasing power.
Economic analyst Igor Deysan also warns that an increase in fertilizer prices will lead to the abandonment of sowing of many crops and an increase in the price of agricultural products, especially wheat in the 2022-2023 season.
"The cost of gas is largely carried over to the cost of wheat and other crops. If gas prices remain high for a long time, the rise in gas prices can make a significant contribution to the price of wheat," the expert predicts.
Farmers still need to dry the harvested wheat crop, which also implies significant gas consumption. The next in the cycle of its processing are millers and bakers, who are also going bankrupt due to high gas prices."
The breadbasket of Europe is empty. Ukraine hasn't seen this scarcity since the 1932-33 famine they are constantly enshrining. The difference between then and now is this time the government is responsible for all of it.
Bakeries will close down because Ukraine oversold wheat to Turkey and its stocks are empty. Now, the breadbasket nation needs to purchase flour from Turkey.
Even if the grain was there, the gas needed to furnish the bakeries, cities, businesses, homes, hospitals, and government buildings with heat and electricity is not.
Deputy from the "Opposition Platform – For Life" Yuriy Boyko said on the air the other day that high gas prices are ruining bakeries. "I came to a bakery in the Kiev region. A modern enterprise. The bakery today pays for gas seven times more than a year ago. And for electricity twice. And energy carriers play a very significant role in the cost of bread, about 20%. That is, in reality, already today they are forced to either increase the cost of bread, or there will be no bread, "the deputy said.
The short-term gas forecast for Ukraine looks bleak even though Ukraine has the second-largest proven gas reserves in Europe right behind Russia.
Former Ukrainian Prime Minister Yulia Tymoshenko, now the leader of the Batkivshchyna party, stated on the Nash TV station on December 22 that Ukraine could furnish itself with gas in three years, but only under particular conditions.
Earlier, the politician said that Ukraine should not wait to purchase Russian gas supplies until the end of the heating season, because there is nowhere else to get it.
According to Tymoshenko, "To enhance gas production in Ukraine, the president's will is required first and foremost because this should become a strategic and critical program for the development of the state's energy sector."
Today, there is no such political will. "Licenses are dispersed on the right and left," she explained.
Secondly, according to Tymoshenko, non-budget banking investment resources must be directed to Ukrgazvydobuvannya, which also needs to be licensed for all explored deposits. In this case, the ex-prime minister is sure that Ukraine will provide its own gas in 3 years.
Gas firms promise to reinvest revenues in increased production and modernization, but in the meantime, all other industries and small businesses can relocate across the world.
The Association of Gas Production Companies (AGKU) vehemently rejected proposals to impose state regulation of Ukrainian gas pricing in October, citing the fact that it would "inflict a blow on Ukraine's image in the world arena and severely harm the European Union." integration processes".
Only those Ukrainian oligarchs' enterprises like those of Rinat Akhmetov, Igor Kolomoisky, and Viktor Pinchuk, who control gas production companies and can send natural gas to their enterprises are affected in this situation.
If Ukraine could produce enough gas tomorrow, its citizens can't afford high-priced Ukrainian gas and hydrocarbon products. The reserves are 5000 ft. below the surface and the costs of drilling and extraction are quite high.
The only way Biden's Ukraine can become energy independent is if fuel prices perpetually soar from now on. Ukraine will be able to pay financial obligations like World Bank loans and investors like Hunter Biden.
According to Yuriy Vitrenko, the newly appointed CEO of Ukraine's energy behemoth Naftogaz, Nord Stream 2 will give Gazprom a dominant position in Europe, giving it significant leverage over Germany and other EU countries.
The only option to avert this scenario is for Ukraine to gain access to gas from other gas-producing countries like Turkmenistan, Kazakhstan, or Azerbaijan, which would gladly use Ukraine's transit system to sell gas to Europe.
"Germany should ensure that Gazprom cannot obstruct us," Vitrenko argues.
"They must do so before Nord Stream 2 is completed, while Germany retains the essential leverage."
The Germans must impose a moratorium until this type of competitive solution is implemented."
If Russia refuses to cooperate, it will show that Nord Stream 2 is simply a geopolitical weapon aimed at harming Ukraine and monopolizing Europe's energy markets, according to Vitrenko."We have a transit system in Ukraine." Let us compete to bring other gas providers into Europe," we argue.
Vitrenko believes that once Nord Stream 2 is completed and the present five-year contract expires in 2025, Russian gas will no longer flow via Ukraine.
Arsen Avakov, Ukraine's Interior Minister, has claimed that Russia may not even complete the current contract.
He warned that Moscow may disrupt Ukraine's pipeline network to hinder gas transit across the nation and boost the argument for Nord Stream 2.
What's interesting about this is it brings us right back to a graft-investor scenario reminiscent of Biden-Burisma. The companies feed profits to investors instead of reinvestment into equipment and permitting.
Secondly, Vitrenko wants the most expensive gas in Europe to materialize in his Ukrainian pipe. Caspian Sea gas, like Ukrainian fracked gas, is extremely costly to produce. The average Ukrainian won't be able to afford it even if it was a possibility.
It's only now that we get to the part that will make Americans and Europeans equally appalled.
Biden is using gas and oil cost spikes due to his mandated production cuts and the attempt to shutter Nordstream II to support Ukraine.
The more hydrocarbon product costs spike, the less dependent the EU and Ukraine are on Russian gas. This means fewer Russian gas transits to the EU.
As a consequence, Ukraine can profitably frack hydrocarbons and pay oligarchs, political grafts, and international loans. The gas is too expensive for Ukrainian people but investors like Hunter Biden or Amos Hochstein make out like bandits.
The more profitable the expensive EU oil and gas production rigs become, the more diverse gas purchases are and short-term energy diversification and security is achieved through extremely high price energy products.
If energy costs are through the roof, Joe "Brandon" has a clear runway to dismantle the US economy and Democrats will do what Democrats are doing.
Why should this infuriate you? What's the difference between $1.80 per gallon and $4.00 per gallon gasoline in the US when it's coming out of your pocket? The difference is Ukraine's ability to pay its bills. The difference is Ukrainian politicians dealing with their own problems like grownups. The difference is Ukraine starts acting like a partner and less like a petulant child throwing temper tantrums.
How do higher fuel costs transfer to high retail off-the-shelf product costs?
Do high energy costs contribute to runaway inflation?
Now you know.
It is a hard enough choice to bear the cost in lives when a war is worth fighting and can't be avoided. Ukraine's Zelensky doesn't want Donbass back in the fold. Just a few weeks ago, Zelensky described the citizens he claims to want back as "subhuman."
The Ukrainians, as of January 2022, are not good partners or friends to America. They are unworthy of American support. Do we want to give them the opportunity to send American kids to war so their oligarchs and our politicians can steal more?
A big bear is rattling the open door of his cage. He cannot abide a NATO spear in his belly. Hence Valdimir Putin's demand for Ukraine to remain out of it, and for the military alliance to stop its advance into eastern Europe.
For 72 years until 1991, Ukraine was a republic of the Soviet Union, and before that for centuries an oblast of the Imperial Russian empire. In 1939, parts belonging to Poland were annexed.
It was during the breakup of Russia following an independence referendum that Ukraine opted to separate. But NATO is another story. After the dissolution of the Warsaw Pact (NATO's eastern counterpart), Russia had expected the West to do the same. Instead, NATO became a US fig leaf for its wars in Iraq and Afghanistan. Apparently, everyone in the world saw through this — except the US — as it embroiled itself in both countries, and the bill for the misadventures rocketed from $80 billion to an estimated $5 trillion.
The EU, a path to riches for East Europeans, is a Ukrainian dream, and Russian troops the reality when they wake up. Such are the facts, no matter how much the Ukrainians are trying to ignore them.
If the powerful Russian bear is the Ukrainian bete noire, its polar opposite is the case in India. A powerful Hindutva movement abhors the Muslim minority. It blames them for India's problems, very much akin to the situation for Jews in pre-WW2 Germany. Not unsurprisingly given the roots of the RSS, which modeled itself after the Nazis, instituting uniforms and drills. A former member assassinated Gandhi for being too soft on Muslims. Post independence, the RSS was banned by India's first government which was led by Jawaharlal Nehru, a secular socialist.
The current prime minister, Narendra Modi, is a former RSS pracharak — that is an active member who devotes himself full time to promoting RSS doctrine and, like a missionary, in seeking new members. As an ambitious politician, he shed RSS ties when he entered politics and as leader expresses the wish for unity — sentiments not shared by his BHP colleagues.
There is the yogi elected chief minister of India's largest state, and his undisguised derogatory opinions of Muslims. Worse, at a political event at the end of December, leaders called openly for the killing of Muslims, and India's leaders kept silent. After general social media outrage at the speeches, the police finally registered a case against some of the speakers for 'promoting hatred between religious groups.'
Videos show many of the speakers are prominent religious leaders often present with senior ministers in the BJP government. Imagine, calling for genocide in 2021. The world reacted to the effort to eliminate Tutsis in Rwanda where it also began with reviling and dehumanization. Genocide and even incitement to genocide is a crime. Hence the prosecutions. Incitement to genocide is recognized as a separate crime under international law and an inchoate crime which does not require genocide to have taken place to be prosecutable.
The founders of post-independence India, Gandhi and Nehru who took pride in being secular, must be in agony over international outlaws wanting to become the stewards of their child.