Trump is Learning the Hard Way that Being President is not the same as Being a CEO
[yt_dropcap type="square" font="" size="14″ color="#000″ background="#fff" ] T [/yt_dropcap]ransitioning from CEO to President has not been easy for Trump. That is because he is still under the illusion that it is just as easy to be one as to be the other.
He never counted on the courts and Congress, two independent and equal branches of government, or on the fact that the US is quite weak when it comes to setting the legislative agenda; that the White House cannot introduce bills to Congress, the prerogative of legislators; that an opposition party can frustrate the agenda of the other party, especially in the Senate where a majority of 60 is required out of 100 votes to pass most measures, including tax and spending bills.
A CEO can govern by Fiats and executive orders, not so a president. Even a popular president such as FDR had some of his New Deal provisions sunk by the Supreme Court. This is a basic civics lesson that every high school and college or naturalized citizen learns by heart; but not Trump!
So, the first-time politician who alleges that he always wins finds himself a loser twice over: the first is the travel ban on Muslims, the second is the failure to overhaul the health care system, the so called Obamacare.
What a president ultimately has is the power of persuasion. That's where Trump grossly overestimates his abilities. Instead he prefers to blame his lack of persuasion to what he calls a politicized justice system, accusing it of encroaching on his presidential prerogatives. In other words, he has discovered, to his great surprise, that the system, within a democracy, tends to push back. Add to that the fact that he is currently the most unpopular head of state in recent history, with an approval rating of 36%. He has also discovered that the impatient management style of a businessman with little desire to master the details, never mind the major policy points, ill suits a functioning president.
He promised to "drain the swamp" of corruption in Washington but instead he has surrounded himself with billionaires and ultraconservatives imbued with an anti-government ideology and precious little experience in the practical day-to-day running of a government. The results are apparent to everyone: sheer chaos.
If things will improve remains to be seen, but the omens are not good. This president has variously been described as Emperor Caligula, Bungling Inspector Clouseau, a fake president who struts around with no clothes on, a con man selling used cars to the gullible, and the list goes on. Some are betting that his presidency will not survive one term, but then again people have bet on him before and lost. One should never underestimate the power of cleverness by half. Often it works better than sheer brilliance, and there are many gullible people out there. On the other hand President Lincoln also had a point when he said that one cannot fool all the people all the time, even with cleverness by half.
Comey treated in Thuggish Mafia Style by the White House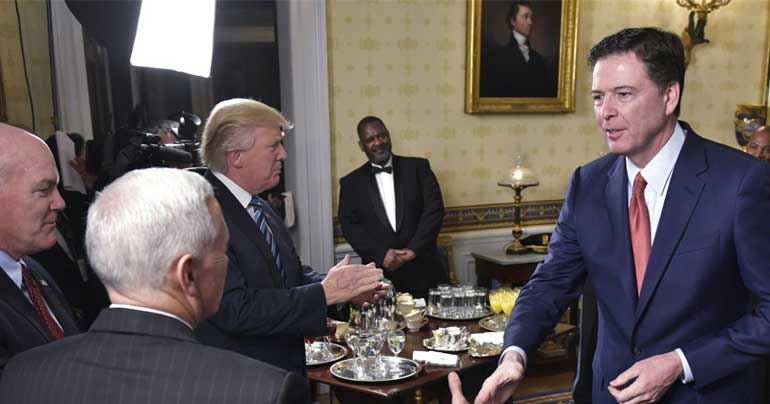 Former FBI Director James Comey is furious at the lack of respect the White House has showed him by the way he was fired, worthy of a Mafia operation, sources confirm.
Trump's Dumb Ideas for Economic Growth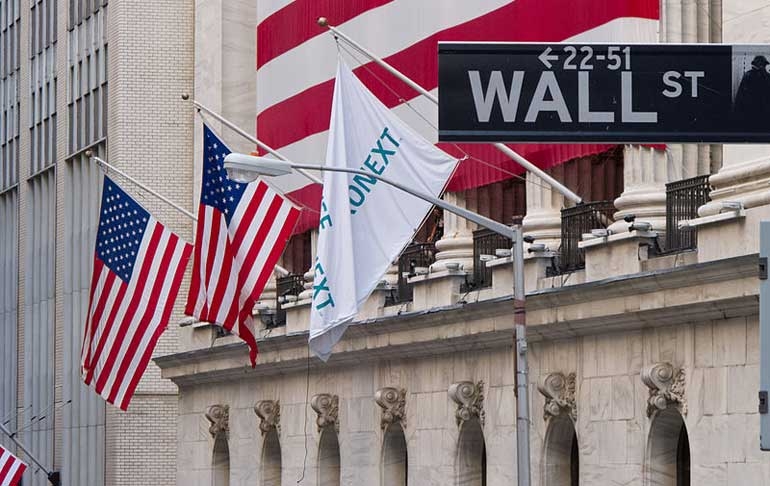 [yt_dropcap type="square" font="" size="14″ color="#000″ background="#fff" ] I [/yt_dropcap]f there's an economic idea that Donald Trump and his economic advisers continually reiterate it is that slashing taxes inevitably leads to economic growth. Let's see how true this idea is.
The Demeaning of the Office of the President
[yt_dropcap type="square" font="" size="14″ color="#000″ background="#fff" ] C [/yt_dropcap]NN has recetnly reported that President Trump's latest anti-media attacks "are beneath the dignity of the office of the President." In an interview with Time magazine, Trump insulted CNN's Chris Cuomo and Don Lemon and criticized MSNBC's Joe Scarborough. He also called CBS late-night host Stephen Colbert a "no-talent guy."