How Deep Can South Korea-Africa Relations Go?
The history of relations between South Korea and African countries does not cast a particularly long shadow as far as international relations go.
This is easily explained by geography and the fact that both entities, and both at least until the 1950s incidentally, were dominated by colonisers and that in subsequent years,South Korea prioritised its alliance with the US in pursuit of economic growth and military security – thereby going from one of the most economically disadvantaged countries in the world to being among the most wealthy (currently ranking 11th in the world in terms of GDP). And in the Cold War climate that characterised these subsequent post-World War II, post-colonial years, there were high levels of indifference between African states and South Korea as many post-colonial African states honed relations with the Soviet Union, the People's Republic of China (the PRC) and communist North Korea. And so the rest of the twentieth century was characterised by relatively little contact between the two entities, going no further than the opening up of formal diplomatic ties and consulates.
But things have changed as of recent. Particularly in the past decade or so, South Korea has increasingly looked at Africa as a viable economic partner. Attracting over 7,000 delegates in the year 2015, the Korea-Africa Forum (KAF), which was formulated in 2006 as a forum for African heads of state and their South Korean counterparts to hold discussions and negotiations, has been largely understood as the two parties' attempt to catalyse and harness the relationship between themselves in trade, investment and aid terms. Having held just four summits in over ten years, however, the Forum is especially important and will need to hold its sessions more regularly, and will also need to be more ambitious in the goals it sets for itself.
South Korean investment and trade with Africa: trends and patterns – and ways forward
According to a 2014 Chatham House report entitled 'South Korea's Engagement in Sub-Saharan Africa: Fortune, Fuel and Frontier Markets', South Korea's increasing presence in sub-Saharan Africa is motivated by three factors: "the pursuit of food and energy security; the establishment of new markets for its manufactured goods; and the enhancement of its credentials as a prominent global power, particularly in order to counter the diplomacy of North Korea." South Korean exports to Africa rose fivefold between 2000 and 2011 and, although South Korea-Africa bilateral trade remains low (being a portion of only two per cent of South Korea's global trade), South Korean chaebols (multinational corporations/conglomerates) such as Samsung, Daewoo and Hyundai are incrementally making a presence in the face of some serious competition in the form of the more established players on the African market such as the US, the European Union (EU), China and Japan. South Korea has also been an active donor to the continent. Tanzania, Egypt, Kenya and Ethiopia have been major recipients of South Korean aid. The aid has been aimed at funding measures for achieving the millennium development goals (MDGs) and the latter-day sustainable development goals (SDGs) by providing much-needed assistance to health and medical services, education, and rural development in sub-Saharan countries and responding to climate change and improving governance in North Africa. In sum, prioritising education (30%), health (20%), and governance (6%) the continent receives more than 55 percent of South Korea's allotted foreign aid budget.
While difficult to ascertain for sure (a time-honoured custom in international affairs), it can be generally said that in its few years of activity on the continent, South Korea has had a largely positive impact on the continent. Perhaps the best example is Rwanda. In 2013 the Rwandan government announced that an agreement had been reached with KT Corporation, which is South Korea's largest telecommunications provider, to roll out high-speed 4G internet service to 95 per cent of the population of Rwanda by 2017. With only 8.3 per cent of Rwandans currently online, such an increase in connectivity could mean a 10–13 per cent rise in the rate of GDP growth. The PPP was made possible by the integration of Rwanda's pre-existing fiber optic network with KT Corporation's financial resources, as the latter provided around $140 million for the initiative. This partnership has the potential to transform the Rwandan economy, and is likely to become an integral part of the country's Vision 2020 development programme.
South Korea's positive impact in Rwanda is largely a result of the Korea International Cooperation Agency's involvement there. The Chatham House report further adds that "as well as being involved in the planning stages of the 4G scheme, the agency is also currently financing a $5.6 million ICT innovation centre in Kigali. KOICA's commitment to Rwanda is further evident in its agricultural development programmes, police training and its partnership with UNICEF Rwanda, which uses SMS technology to reduce maternal and new-born deaths in the country."
But there have been setbacks in the relationship; including most infamously the controversial and blatantly unfair land-lease deal with Madagascar wherein 50% of that island-nation's arable rice land was to be leased to South Korea for some 90 years in exchange for ambiguously defined infrastructural improvements by South Korea to the island; the unpopular deal was arguably seen as corrupt by the citizenry of that country and led to the toppling of the government of Marc Ravalomanana in 2009 – upon which it was scrapped when Andry Rajoelina came into power. South Korea's involvement in illegal, unreported and unregulated fishing on African shores has also been a serious blot on the country's relations with the continent as it has taken away potential jobs in West Africa and even threatened relations with the EU (which gave South Korea a "yellow card").
One of the key responsibilities of African leaders in the Korea-Africa Forum should be to convey and relay public opinion so as to avoid similar pitfalls from occurring again in the future. Clearly, for a South Korean presence and interchange to continue to receive popular support African leaders and South Korean leaders will need to work hard to shape the relations along the lines of a moral and legal framework that does not compromise adherence to domestic and international laws and protocols because this will hurt business and relations in the long-run.
And this speaks to another matter: good governance. While not necessarily being intrusive, South Korea may need to harness the Agenda 2063 goal of good governance in the continent – South Korea itself stands to benefit most from this. For example, South Korea may prioritise those African states that are leaning towards democracy. It is more prudent to do so not only for the moral stance but also because those regimes that are democratic are also more likely to be stable and have a good investment climate. The Arab Spring in North Africa, the civil riots and general dissatisfaction in the undemocratic states of Burundi, Zimbabwe, Burkina Faso and Uganda in recent years over presidents who wanted unwarranted, unconstitutional additional terms in office is a prime example of this. To what extent can South Korea risk the chances of having their investments and infrastructure tarnished and destroyed in a civil riot? Or of a sudden regime change revoking previous agreements (as was the case with a Nigerian deal)? Or of having its name associated with the malpractices of undemocratic regimes?
Naturally, among of the key discussion points in any upcoming Korea-Africa Forum summit are the security threats that currently plague the continent. As a country that has had to live with the threat of attack by an unpredictable government in its neighbourhood in the form of North Korea, South Korea is uniquely placed among the nations of the world in terms of speaking from experience in offering counsel and advices on dealing with force at the hands of unscrupulous, ideologue leaders. Africa itself is currently faced with a number of these. The Central African Republic has for a long time been torn asunder by rebel forces that use religion as a benchmark for their violence; likewise Somalia cannot be brought to a state of functionality due to much the same problem in the form of al-Qaeda affiliate, al-Shabab, which has also terrorised Kenya (most notably in its 2013 attack on Westgate mall in Nairobi). Nigeria has only recently rendered Boko Haram ineffective but that is no assurance that they will not rise up again. Likewise the government of Mozambique had previously believed RENAMO to be neutralised when they invited them into the government but since 2014/15 the right-wing group has "gone back to the bush". The same can be said of South Sudan which is torn along lines of ethnicity; the result being a dysfunctional, failed state born just 6 years ago. In light of South Korea's own experiences, the East Asian republic has a lot to offer in way of mediation and strategy formation.
The question of good governance speaks to another issue of institutional arrangement on the African continent. In spite of the many movements for balkanisation worldwide (Brexit, the Catalan, Quebec, and Kashmiri questions to mention a few) by 2030, the African continent wants to have carved out a form of unity in line with its vision of a pan-African arrangement of the continent's political interface. South Korea must therefore be supportive of African integration movements and policies for practical reasons as it will be easier and less demanding to deal with a single political entity than a constellation of them. Also, active and close involvement in the process of structuring of alternatives of what a "united Africa" may look like will be a learning experience for South Korean statesmen and stateswomen who may use this accumulated expertise to work out possible ways in which Greater Korea itself may be re-unified after being divided some seven decades ago. In other words, Africa may become for Korea a 'petri dish' in which political unison is experimented with.
South Korea and Africa's exchange of ideas and experience can go further. An avenue which would allow the fulfilling of both the cultural and economic aspirations of the relations could be the formation of sister-cities; pairing each of South Korea's major cities' governments with those of Africa and forging a kind of 'Mayoral Korea-Africa Forum' as well accompanying that with population exchange programmes. As the author suggested to the South Korean and South African delegation in a meeting with students in 2016 in Pretoria, while heads of state who attend the Korea-Africa Forum summits do connect with their nations, this lower-level platform would allow not only for a more meaningful, grassroots kindling of cultural promotion for both sides but would also allow for a more precise intelligence-gathering tactic for investment opportunities. Increasing the number of direct airports would also be beneficial as that could allow for South Korean goods to reach specific African metros easier – especially those which are land-locked, of which Africa has a high number.
Among others, the African Union Foundation describes one of its 2060 goals as "developing Africa's youth to take their rightful place on the global stage, by promoting science and technology education among young people". This goal may well have been written with South Korea in mind. The extent of access to technology and science in South Korea – where almost every household is computer literate and connected to the internet – is the world's envy, whereas there is an incredible paucity of even a fraction of this in Africa. South Korea's niche as a technology hub in the world should, in its relationship with Africa, mean that it could be able to form technology apprenticeships as well as sci-tech scholarships for African students. In the long-run, this will pay for itself as computer literate citizens are likely to purchase more and recent innovations from South Korean producers. In the very least, nonetheless, the model applied in Rwanda should be replicated elsewhere on the continent.
While having taken steps to relatively solve the rural-urban divide in the Saemaul Undong movement (whose policy methods, in 2008, the Economic Commission for Africa selected as the model for its own Sustainable Modernization of Agriculture and Rural Transformation program) of the 1970s, South Korea is increasingly running out of land in which to produce its food. While the deal with Madagascar may have failed, it would be possible to carve out newer ones with African countries, one of whose Vision 2063 goals is to "[work] with women and youth in agriculture towards modernised agriculture and food production." South Korea has agricultural expertise, with each South Korean farmer producing on average 40 times more than their Chinese counterpart, Africa has both land and human capital (and also, a low human density thanks to the sheer geographic size of the continent). Bringing in the South Korean expertise would bring about larger quantities of produce; enough for South Korea to import and ultimately resolve the food insecurity threat for both parties.
As both South Korea and many African states are part of the World Trade Organisation (WTO), a free trade deal between the two entities will also be ideal for some, if not all, goods and services as has already been being done with the Korea Southern African Customs Union Free Trade Agreement (KSACUFTA). South Korea has shown the benefits to be reaped from a free market engagement with its own development trajectory. And frankly, Africa can benefit from the realisation of true multilateral free trade. But so far, while African countries have a number of bilateral free trade agreements with the US and the EU, these are almost rendered meaningless by the number of constraints and preconditions posed – and in many instances the continent opens up to these partners but they close their own markets in turn. Indeed, the EU has such high regulatory measures that Africa cannot access the European market. And Africa's agricultural produce is blockaded by the common tariff that is imposed by the EU on agricultural produce in order to protect failing, subsidised EU farmers – the WTO Doha Round only managed to get a tariff-free agreement on a single agricultural produce: the banana. Meanwhile, potential niche goods such as coffee have such high tariffs placed on them that there is almost no incentive to produce them on a large scale.
Both South Korea and Africa have a lot to gain from one another, and must look to do just that without denying the other fairness. And so, coming onto every negotiation table, each entity's representative must come in good faith and with willingness to carve out a truly mutually beneficial relationship. South Korea has the opportunity to get it right; to be Africa's first true friend in a non-exploitative, fair relationship. And in the long-run, Korea will be immensely rewarded for this. As the first major economic entity to willingly and openly seek to sit down and co-plan and co-strategize a way forward together with African leaders and African citizens beforehand, South Korea, if nothing else, grasps that there are moral, legal and institutional implications to international relations and trade. It is up to Africa now to make the most of this.
The Uyghur issue in early 2020
The Uyghur issue is now a very important asset for global anti-Chinese propaganda, both by the United States and by other European or Asian countries.
If we do not understand the strategic importance of the Belt and Road Initiative, which inevitably passes through Xinjiang, we do not even understand the central role currently played by the Western propaganda in favour of the Uyghurs in Xinjiang.
The basic criterion – certainly originally coming from the U.S. State organizations themselves – is that of comparing the Nazi concentration camps to the Uyghur re-education camps in China.
This is a criterion of "grey propaganda" which is by now very widespread: relatively scarcely widespread news, regardless of its factual truth, is associated with tragically true news, but very widespread throughout the world.
Hence the "truth effect" passes from the "major premise", which is certainly true, i.e. the Jewish Shoah during the Third Reich, to the minor premise, not fully verifiable, as happens in Aristotelian syllogisms – hence, in this case, the supposed truth of the "repression" (another key propaganda term) of the ethnic group of Turkish origin living in Xinjiang.
By now all open sources – whether journalistic or para-analytical ones – have revised figures significantly: until about a year ago, everywhere there was talk about three million Uyghurs detained in camps, but now all U.S. journalistic sources refer only to one million prisoners, but with the other two million ones of Turkish ethnic origin who are, in fact, "under the Chinese iron heel"- just to use Jack London's old metaphor.
However, the matter of the documents coming from "Chinese sources", translated and published by the main U.S. newspapers in November 2019, makes us revise also this figure: allegedly, in fact, there were about 500,000 Uyghurs in the Xinjiang camps from 2017 until November 2019.
Nevertheless, even this figure should probably be revised, although there are certainly camps in which the unruliest Uyghurs are temporarily interned, and certainly in very different ways from the tragic ones typical of the Jewish Shoah.
Furthermore, the Uyghur jihad- strengthened with the new displacement of Turkish jihadists, led by the Turkish MIT, towards Libya – has always been a very serious and very dangerous problem.
According to some Russian sources, in late 2016 the World Uyghur Congress (WUC), still based in Munich, directly organized para-military operations against the Chinese territory and positions.
At least since 2015 the WUC has had direct relations with the Turkish government.
Until August 2019 over 18,000 Uyghur Islamists were in fact sent for training in Syria, with the support of the Turkish intelligence Services alone.
Now a part of these militants is being relocated to al-Sarraj's Tripolitania, with a view to defending al-Sarraj's pro-Western and UN-recognized government, which has always been supported by the Muslim Brotherhood.
The partial and very weak support to al-Sarraj is a perfect fig leaf for the operations of the Muslim Brotherhood and of its reference State, which is currently Turkey.
Qatar, another State linked to the Islamist Ikhwan, funds operations and arms purchases.
Nevertheless many of these 18,000 "Turkmen" jihadists or, however, from Xinjiang are still in Al-Zanbaki, Governorate of Idlib, supported by German and French non-governmental organizations.
On December 7-9, 2019 a closed-door meeting was held in Brussels on Uyghur issues, while the following day, on December 10, there was a conference at the European Parliament organized by the French MP, Raphaël Glucksmann, attended by Dolkun Isa, the current President of the World Uyghur Congress based in Munich.
As can easily be predicted, the EU as a screen for the expansion of a "good" or"moderate" Islamism – as the United States maintains – which the EU believes will serve the interests of a weak, ineffective and misinformed Europe.
This is very unlikely to happen.
Currently the primary variable to be kept under control is Tunisia.
On December 25, 2019, in fact, Turkish President Erdogan – who fell in love with the Uyghurs when he was mayor of Istanbul -paid a visit to the Tunisian President, Kais Saied, an "independent" jurist elected also with the votes of the Muslim Brotherhood in Tunis and of its political arm, Ennahda.
Turkish President Erdogan was accompanied by the Head of Turkish intelligence Services, Hakan Fidan, and by the Foreign and Defence Ministers.
The bone of contention was the possibility for the Turkish intelligence Services to use the airport and the port of Djerba for the mass transfer of jihadists, organized by the Turkish MIT, from Syria to Libya and, probably, also to other areas of the Maghreb region, besides Tunisia itself.
The new phase of Uyghur jihadism will therefore affect the whole Middle East and the Maghreb region, in addition to an increasing share of jihadists of Turkish origin who will be operating in South-East Asia.
At first the Maghreb region will be affected, with a sequence of attacks by the new jihad on the economic, oil and tourist resources of the most modernized countries of the Maghreb region, irrespective of these resources belonging to the West or not. Later there will be a wave of "sword jihad" actions between the Maghreb region and sub-Saharan Africa, with direct effects on the migration routes from "black" Africa, and then sequences of attacks will reach Southern Europe.
The attacks will initially be organized by groups particularly specialized in "hybrid" warfare and terrorist operations. Later there will be a resurgence of massive and very low intensity actions so as to cover other types of actions.
These attacks, however, will be different from the old Qaedist logic: the jihadists will target the production, transport and logistics systems, with the least possible impact on civilians.
We cannot even rule out the possibility of an action against the local and foreign Armed Forces, i.e. French, British and U.S. Forces (which have certainly not left Africa) and other countries' ones.
In this future scenario, there will probably be a new military role for Saudi Arabia which will possibly reactivate its "ad hoc" jihadist networks to counter the "Allah's warriors " supported by its strategic competitors: Iran which, however, will not play all its cards here; Egypt, which will protect its Nile Sources and the two Suez canals, the area of Djibouti and the Horn of Africa, where the local jihad will mobilize against Somalia and Eritrea.
Moreover, as we noted above, the data on Xinjiang's economy is not at all consistent with what has been propagandized as "mass detention" of Uyghurs by the Chinese authorities.
The latest reliable statistics, dating back to 2018,points to an annual GDP of the Xinjiang Autonomous Region equal to 1.22 trillion yuan, with a 0.11 trillion increase compared to 2017.
It is unlikely if we consider the data released by Western media on the Uyghurs detained in various "re-education camps".
Moreover, very significant investment has always been made in the Xinjiang region, in three Chinese five-year programmes: the 2006-2010 one and the 12thplan of 2011-2015, as well as the current one.
At the beginning of China's planning policy, about 97% of the population lived in a territory covering only 8% of the Autonomous Region' surface.
The 12thplan focused on 12 Chinese areas and regions, obviously including Xinjiang, with a view to enhancing economic growth, infrastructure and public services, as well as to implementing a vast environmental protection of the region: since 2015 forests have been covering over 20% of the Uyghur territory.
As we saw during the last years of the Shah's government in Iran, the fast modernization of the economy often leads to cultural and identity imbalances which may probably explain much of the ideological background of Islamism in Xinjiang.
An Islam which is, however, a vast operation of some countries against China – obviously not only Western ones.
Furthermore, it has been demonstrated that the Turkish majority areas in the Chinese Autonomous Region are much less radicalized or even less tied to ancestral religious traditions, precisely in Xinjiang, where the oil and gas fields are located.
However, there is no close and consequential link between the public security operations in Xinjiang and the progress in oil and gas extraction.
Hence, currently the only possibility to destabilize Xinjiang against China is to put pressure on the Uyghur minorities living in the neighbouring countries, mainly in Kazakhstan.
We also need to carefully consider the cultural, symbolic and historical problems emerging in China with regard to the Uyghur issue.
China is a powerful culture State: you can certainly be Chinese from an ethnic viewpoint – han or the other over fifty-five minorities accepted – but obviously what really matters is the sharing of a great cultural, identity and historical heritage.
From Mao Zedong to date, there has been no political program, nor leaders' speech, nor CPC messages not referring to facts and people of China's very long history.
Twenty-two centuries cannot certainly be wiped out.
The White Paper published in August 2019 by the State Council's Information Office, regarding Uyghur culture and traditions, also states that, at the beginning, Islam was "imposed by force" on those populations.
The Turkish minority in Xinjiang has been living there since well before its Islamization. It is also true that currently the customs of the non-han populations in the region are certainly linked to Islam.
It is equally true, however – and here the White Paper realistically identifies the problem – that the symbolic radicalization of the Uyghur population has come after the often clumsy attempts of forced and violent Sinicization of this Turkish ethnic group.
All those attempts were made before the founding of the People's Republic of China. The two Uyghur republics, the pro-Soviet and pro-Chinese factions, as well as the divisions between tribes and cities, are all traditions that the Uyghur Islam has had since before the establishment of the han-Chinese Communism.
Islam has been living in the Uyghur population of Xinjiang for about 900 years.
In other areas, Islam is certainly much older: just think of the Maghreb region, the frontline of the "sword jihad" of the Rashidun Caliphs, the so-called "rightly-guided" ones after Prophet Muhammad.
Furthermore – and here we find, once again, the Marxist roots of the Chinese regime – the White Paper also maintains that Islam was imposed on the Uyghurs with violence and "by their ruling classes".
It is partly true, but not even Muhammad did peacefully impose Islam on his first converted populations.
In the Islamic tradition there are as many as 43 murderers of Prophet's enemies – all assassinations explicitly ordered by Muhammad himself.
We do not want to focus on the long-standing issue of the violent nature of Islam, in which we are not interested at all.
The real problem is that the White Paper makes it clear that Communist China is liberating Uyghurs from their Islam and therefore from their old ruling classes.
It should also be recalled that – even after its Communist revolution – China is still linked to an imperial theory of sovereignty, which emphasizes how power is a "Mandate of Heaven". The Emperor is the Party, the Party is the Leader and the Leader represents – almost mystically – all the people, thus protecting them precisely with his Mandate of Heaven.
It is evident that such a theory, although secularized by Marxism-Leninism and by Mao Zedong, cannot absorb but only contain Xinjiang's Islam.
In the traditional Chinese political culture, the Mandate of Heaven, also in its "materialistic" version, is what saves from civil war, from inter-State and ethnic clashes, as well as from the "period of warring kingdoms".
A phase that, in pre-Communist Chinese history, has occurred cyclically every 200-300 years.
Hence the concept of harmony has precise historical and anthropological foundations.
The Novel Coronavirus and Information warfare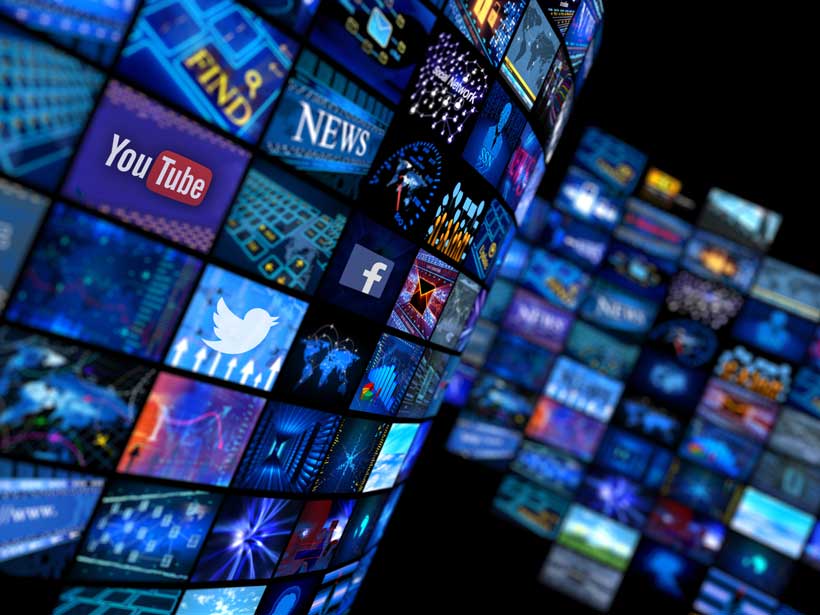 Authors: Asad Ullah and Muhammad Hayat*
Very recently, China confronted a significant challenge, not because of the so-called Novel coronavirus but mostly because of Information Warfare. It's distinct while reading some western media; they reflect that China is becoming a burial ground where people decease subsequently after every single minute, believing that thousands of people died and thousand are suffered. In the same vein, such information went viral on different social media networks – created massive fear worldwide.
People around the world looking at China with terrified eyes, some of the states suspended their flight and avoided their citizens from traveling to China. China indeed suspended some of the planes after negotiation with other countries only to prevent the spread of the virus, but it never means that all are disappearing here. Instead of spreading false information worldwide to increase information warfare, people around the world must appreciate China's struggle in the current rampant disease.
It will be no exaggeration to say that in the current situation, people are running away from both Chinese as well as people who traveled to and from China. The question is, why western media, spreading such false information about the current virus while disregarding the noteworthy measures taken by the Chinese government. Western Media used the word "locked down" in the contemporary status quo in Wuhan, accentuating that most of the Chinese provinces and other big cities are locked down because of the noxious virus, While the Chinese government never used the word locked down; they instead used the word quarantine; it is clear that the two terms are sharply dissimilar and diverse. Besides the next thing I want to reference here is that why most of the people firmly admit as accurate almost everything that Western Media highlight?
Because of the media almost, every person in the world knows about the novel coronavirus (nC-2019). Typically any novel outbreak gets more attention than a common disease, and indeed it is a severe threat to health authorities. However, it could be more crucial if we redirect some of our latest hyper-vigilance towards flu, which is more deadly than the scary coronavirus. But then again, how much we understand about the flue that traumatized the United States?
In the comparative study, until now, the Wuhan coronavirus has killed 450 people and infected about 25000 people globally. The mortality of nC-2019 is (2.08%) much lower than other SARS and MERS with a mortality rate of 9.3 and 34%, respectively. By contrast, influenza that hit America alone has infected roughly 19 million people and killed more than 10000. According to the National Institute of Allergy and Infectious Diseases, the 2019-20 flu season is nastiest in the last ten years, and will probably continue for several weeks.
Case in point, in 2009, when the H1N1 virus broke out in the United States, no one called it the American virus or Western virus. Nonetheless, the current coronavirus, when broke out in China, the western media called it China Virus or Virus Red Flag. When the H1N1 spread to the whole world which diseased millions of people worldwide, no one said anything about American people; nevertheless, when the novel coronavirus infected about 300 people externally, the Western media started to censured China as well as Chinese student abroad. When H1N1 infected almost 100,000 Chinese citizens and killed thousands of Chinese, no one painted the virus to call it different names.
Information warfare or acts of revenge, instead of sharing false information to spread chaos and panic, the media must appreciate the recent struggle of China. Pandemic diseases indeed are not very easy to control or develop vaccine at midnight to treat diseases and avoid spreading. The Chinese government has taken a severe step to control the outbreak of the virus. Apart from precautions and quarantine, in the fragile situation, the Chinese government build Wuhan's Huoshenshan Hospital, one of the two makeshift hospitals dedicated to treating the patients infected with the coronavirus. The hospital covers an area of 34,000 square meters, which provides 1,000 beds.
Another hospital, Leishenshan, which is underway with the capacity of 1,500 beds, scheduled to be put into use on February 5 and take patients on February 6, the Chinese new agency CGTN reported. In such a short time, China is the only country that builds makeshifts for infected people. Through the gigantic struggles of both the Chinese government and the doctors who devoted all their time to overcome the outbreak, this will surely be overwhelmed.
Thus, in such circumstances, the world must come together to fight such diseases not only in China but all around the world. The discovery of vaccines indeed essential for future threats and the same epidemic. Humanity has nothing to do with power politics; the Western world must relief as a substitute for making it more complicated.
Besides, it is indeed more natural to understand, despite the fact of equating the above study.
*Muhammad Hayat. Ph.D., Student at Shandong University, Majoring Microbiology.
The International Epidemic: Putting perspective on the Wuhan Coronavirus
Wuhan is in a lock down. More than 50 million people are masking behind their homes; rarely in recent history, has humankind faced such a viral threat that possesses demonic consequences. The unfortunate people of Hubei province probably know that science would eventually come to their rescue; but the threat of a global epidemic and the stigma that could be associated with exposed population might live on forever. More than a dozen other nations have received confirmed cases of infected human hosts; still, the epidemic has been contained, in terms of its scope. For the first time, the world is witnessing not a global problem, but a globalized mess of what lies ahead. In fact, it is rationally impossible to justify or predict the nature of corona virus that is being understood, or guarantee that infected hosts are not exposed as officials in China and the WHO claim. Such is the nature of a global epidemic; millions of people enter and exit the Chinese mainland; there needs to be a satisfactory perspective over questions that are unquestionably, disturbing.
Soon after the virus broke headlines across the world, British health officials were quick to mention about minimal knowledge sharing by the Chinese counterparts. Other events have testified that China made a good amount of effort to hide significant knowledge of the Wuhan virus. The world also witnessed a grand hospital being built under a week's time; a medical centre that can now treat thousand patients at the same time. No questions on Chinese efficiency, but there needs to be a simplified information dissemination about the nature of virus; an uncompromising guarantee that there are no possibilities of another epidemic from the world's most populous nation. Clearly, such interrogations could be offensive, but millions of people are on the line. What would happen if the virus seeps into Hubei's hideouts? The world can only hope that China is restricting the knowledge to coddle its hegemonic ego.
There is another unambiguity surrounding the rate at which the disease could race towards doomsday; besides the veil of adequate knowledge, language barriers have hindered penetration of international expertise and resources. For nations that have registered cases of the virus, gap will be vital; the mix of Chinese ignorance with the speed of international hustle is also key. Scenarios spring into the picture, forbidding not, what if the virus gets out of control and manages to penetrate through millions or acclimatizes on other hosts that are currently out of consideration. Secondly, how would the world react on such a case, what if rationality came before human ethics? Apart from Hollywood, the human race has no experience of dealing with an apocalypse; however, it would be entirely underestimating to assume that inaction would defy momentary needs.
Reportedly, many countries are manufacturing the vaccines but American leadership in the process is unsurprising. Even convicted pharmaceuticals like Johnson & Johnson have found new causes to toil upon. An American vaccine for a Chinese virus is an example of globalization at extremes; political and financial interests are at stake, eventually, the theory of production will prevail and save lives. The world is anticipating all kinds of consequences based on the economics of unanticipated demand. It is vital to put the epidemic on a perspective, in order to grasp the possibilities of longitudinal consequences. All over the world, gastronomical cultures will be put into question, re-evaluation of hygiene standards will follow suit as well. The Wuhan virus will dump the Chinese economy, but most importantly, with fleeting speculations of international security. Unforgivably, this is an entirely new kind of epidemic.