Chinese President meets Trump on April 6-7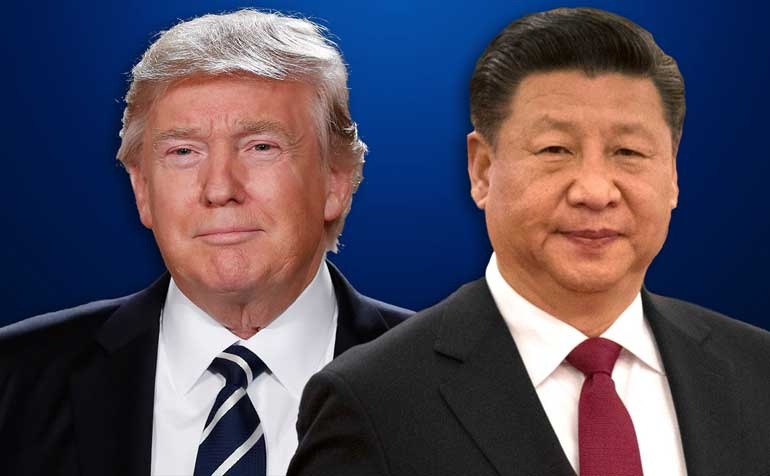 [yt_dropcap type="square" font="" size="14″ color="#000″ background="#fff" ] E [/yt_dropcap]ver since Trump assumed office at White House, rumors have been spinning about possible meeting between Presidents of America and China even before Trump would be able to meet his favourite leader Russian president Putin. But Trump gave preference to Israeli leaders ahead of both for a face to face meeting soon.
Letter writing
US President Donald Trump wrote recently to his Chinese counterpart Xi Jinping the first contact the two leaders have had since Xi sent a congratulatory note for the inauguration. According to the White House, Trump sent a letter to President Xi wishing him a prosperous Year of the Rooster and saying he looks forward to developing "a constructive relationship that benefits both the United States and China," press secretary Sean Spicer said. The two leaders have yet to speak by phone.
Beijing had previously said that preparatory work for the meeting was underway. But it had not yet confirmed the trip, despite western media reports on a scheduled meeting and an announcement by the Finnish government that Xi would make a brief stop in Finland on April 5. There is a new twist in the program.
Confirming recurring rumors from the past month, overnight both China's Foreign Ministry and the White House confirmed that China's president Xi Jinping will meet with President Trump at Mar-a-Lago in Florida on April 6-7. It will be Xi's first meeting with Trump, a little over a month after Trump used the same venue to meet with Japan's PM Abe, and comes at a time when the two sides face pressing issues, ranging from North Korea and the South China Sea to trade disputes.
Chinese foreign ministry spokesman Lu Kang, who made the announcement at a daily news briefing, did not give any more details of the meeting agenda, but spoke of the need to see the big picture while fostering mutual interests in trade relations. "The market dictates that interests between our two countries are structured so that you will always have me and I will always have you," Lu said. "Both sides should work together to make the cake of mutual interest bigger and not simply seek fairer distribution," he said in response to a question about trade frictions.
The summit follows a series of other recent U.S.-China meetings and conversations aimed at mending ties after strong criticism of China by Trump during his election campaign. Rex Tillerson ended a trip to Asia this month in Beijing, agreeing to work together with China on North Korea and stressing Trump's desire to enhance understanding.
Foreign trade criticism
In expanding trade across the globe, including in Africa, the Chinese government plays a heavy hand in structuring its economy, moves that Trump and others have argued put US companies and manufacturers at a disadvantage against their Chinese counterparts. Trump's attempts to change that reality come on top of years of attempts by previous administrations.
President Trump and his years-long rhetorical crusade against Chinese foreign trade abuses is finally colliding with the reality of face-to-face negotiation. The real estate businessman is staring down his first major opportunity to make headway on his campaign pledge to level the terms of the US-China trade relationship as he meets for the first time with Chinese President Xi Jinping on Thursday.
While Trump's longstanding rhetoric on the trading relationship will hang over the meeting, the encounter also comes as Trump nears three months in office having done little to make good on his bold promise to fundamentally alter the trading relationship.
While Trump has focused the brunt of his rhetoric on simply reversing the United States' $347 billion trade deficit with China, experts say an improved trading relationship will rest not on China simply changing that top-line number, but fundamentally altering the role it plays in its economy.
Florida opportunity
The series of meetings at Trump's opulent south Florida residence, Mar-a-Lago, an opportunity to "set a framework for discussion" of the trading relationship and begin the process of urging China to change policies that have led to "an uneven playing field for US companies." One official stressed that they did not view the meeting as an opportunity to "resolve any particular issue."
Former US officials and experts on China and international trade said they were heartened to see that Trump had not made good on some of his boldest campaign pledges — like imposing double-digit tariffs on Chinese imports or labeling China a currency manipulator. experts also warned that Trump may be enticed by a Chinese public relations coup with little long-term value aimed at Trump's eagerness for clear-cut "wins," like a series of quick, pre-packaged Chinese announcements of investments in the US, or headline-worthy purchases of high-profile US products. Rather than a willingness to make fundamental changes to their economies, experts said the Chinese were more likely to come bearing political enticements, like promises of investments in manufacturing plants.
Trump and his advisers have thus far signaled they will aim for more than just window dressing changes with the Chinese trade. The USA would look to "reduce the systemic trade and investment barriers that they've created. Trump will now need to push Xi to reduce the Chinese government's heavy-handed regulation of its economy to lower the barriers of access to its economy for US companies, said David Dollar, a China expert at the Brookings Institution.
Dollar and other experts said top targets for the US efforts to level the playing field will also include addressing China's abuse of US intellectual property, high tariffs on certain goods and stricter labor standards that make Chinese manufacturer's more competitive.
Deliberate error?
Most economists and China experts have argued that Trump's move to withdraw the USA from the Trans-Pacific Partnership trade agreement will only serve to embolden China.
The trade deal, spearheaded by the Obama government, would have represented a clear statement of US influence in a region China has sought to dominate and would have raised labor and environmental standards in the region — putting Chinese manufacturers on a more level playing field should China choose to join the agreement, as it was likely to do.
Amid Trump's tough talk on curbing Chinese trade abuses and reversing the US' trade deficit with China in favor of boosting US manufacturing, Trump has yet to telegraph what he is prepared to offer China in return.
Trump had previously been criticized by some Chinese commentators for not recording a Lunar New Year message, although his daughter and granddaughter did attend a celebration at the Chinese embassy in Washington.
Since his election, Trump has challenged Beijing over a range of issues — slamming its military build-up in the South China Sea, its currency and trade policies and, perhaps most controversially, upending decades of diplomatic protocol by questioning a longstanding US policy towards Taiwan. "We highly commend President Trump for expressing festival greetings to President Xi Jinping and the Chinese people," Ministry of Foreign Affairs spokesman Lu Kang said.
Politics plus
America keeps pressuring Beijing on North Korean efforts for nukes that threaten neighboring South Korea, a loyal ally of NATO and USA, and Among the most pressing recent issues, China has been irritated at being repeatedly told by Washington to rein in North Korea's nuclear and missile programs and by the US decision to base an advanced missile defense system in South Korea. Beijing also remains suspicious of US intentions towards self-ruled Taiwan, which China claims as its own.
Ahead of the first meeting between US President Trump and Chinese President Xi Jinping, North Korea fired a ballistic missile off the coast of the Korean Peninsula. The missile — which fell into the Sea of Japan, also known as the East Sea, on Wednesday morning — is one of several the country has test-fired in recent months.
Even before the missile test, North Korea's nuclear program was expected to be an important talking point between Xi and Trump. The USA has been pushing China to put pressure on North Korea to stop its nuclear program and missile testing, but Trump said on Sunday the United States would be prepared to act alone to stop North Korea. The test elicited a terse response from the US State Department, unlike the standard diplomatic condemnations that usually follow Pyongyang's missile tests.
The primary concern surrounding North Korea's weapons program is that Pyongyang could eventually equip long-range missiles with a nuclear warhead. North Korea has conducted five nuclear tests — including two last year — but experts said the country still hasn't developed nuclear warheads that can be mounted onto missiles. Both US and South Korean officials said the projectile was a KN-15 medium-range ballistic missile- from a site in the vicinity of Sinpo, South Hamgyong province, a South Korean Defense Ministry official said. It flew a distance of around 60 kilometers (37 miles) and flew as high as 189 kilometers (117 miles), South Korean officials said. The North Koreans use Sinpo shipyard for their submarine activity, and US satellites have observed increased activity there in recent days. Solid fuel is like an explosive jelly, less corrosive than liquid fuel, and it can be more easily stored in the rocket's fuel tank than the liquid alternative, which requires specially lined tanks.
Of course, trade will be a dominant topic. Trump has repeatedly accused China of unfair trade policies, criticized its island-building in the strategic South China Sea, and accused it of doing too little to constrain North Korea, although with the "Goldman" block silencing Peter Navarro in recent months, Trump has significantly moderated his tone.
With an uptick in tests, North Korea may have significantly advanced its missile technology and increased the size of its arsenal. USA cannot do anything now, nor would it be able use China to end or threaten Chinese efforts.
Kremlin and Great Wall
Relations between Russia and China have improved considerably in the wake of Moscow's annexation of Crimea and the international sanctions that followed. In 2014, the two countries signed a landmark $400 billion gas deal, as well as numerous other trade and energy agreements. In September last year, Chinese and Russian naval forces conducted joint exercises in the South China Sea, where China's aggressive territorial claims have hurt relations with regional neighbors. Beijing, a major global investor, has invested $40 billion in a Silk Road Fund to back OBOR, and it was the primary reason for the establishment of the $50 billion China-backed AIIB development bank. Though some critics have suggested the plan could harm Sino-Russian ties, as it expands Beijing's influence well into Moscow's backyard, a 2015 report by 16 Russian academics said OBOR could complement Russia's own Eurasian Economic Union, and improve ties between the two countries. "Driven by strengthening personal ties between Putin and Xi, the breadth and depth of China-Russia relations have spilled over into multiple spheres of governmental and institutional policymaking," according to Bob Savic, a senior research fellow at London Metropolitan University's Global Policy Institute.
Kremlin watch
Meanwhile, setting the stage for a just as critical summit, Russian President Vladimir Putin said last week that he was ready to meet US president Trump at an Arctic summit in Finland. The Russian president made this remark responding to his Finnish counterpart, who said he would be happy to receive Russian and US presidents in Finland. "I believe Finland suits this purpose well, and Helsinki is a very convenient platform to organize an event like this," Putin said, when asked if he thought a meeting between him and Trump was possible in Finland. Finnish President Sauli Niinisto said earlier that his country would "certainly be very happy to have the opportunity to hold such a summit."
A meeting with Trump could any case take place in the framework of the G20 summit set to take place in July, according to Putin. The summit is set to take place at Finlandia Hall in Helsinki on September 18-20, 2017, according to the event's official website.
As Trump reached out to Beijing, it was confirmed that Russian President Vladimir Putin would meet with Xi in May on the sidelines of a major economic summit, according to Russian state media.
Preliminary observation
Global media are focused on the meeting between Trump and Xi as a major event of intentional importance.
Clearly, President Trump appears to favor Russia over China: he made a point of criticizing Chinese economic policy during the campaign and has also questioned US policy orthodoxy on the matter of Taiwan.
Conversely, Xi has emerged as an unlikely champion of globalization (though his rhetoric abroad often contradicts actions at home) and a potential new leader on tackling climate change.
So it is unclear whether Trump, who made criticism of expansive trade deals a key part of his platform and personally withdrew the US from President Barack Obama's Trans-Pacific Partnership, would choose to attend the OBOR conference even if he was invited. It is also unclear whether Trump will join the pair at the "One Belt, One Road" (OBOR) forum — Xi's landmark scheme to pump billions of dollars into infrastructure and other projects across Asia, Africa and Europe. However, many in China wanted a meeting between Trump and Xi as soon as possible, with some suggestion that Trump could be invited to the May multilateral meeting.
Essentially USA and China are anti-Islamic nations with hidden agendas and the hatred for Islam as global phenomenon could be motivating factor in slashing hatred or fear between them.
Observers, especially in the West, watch keenly the meeting in Florida between two giant global leaders with veto back up and any positive outcome could help improve intentional relations.
The future of Russia- Mexico Relations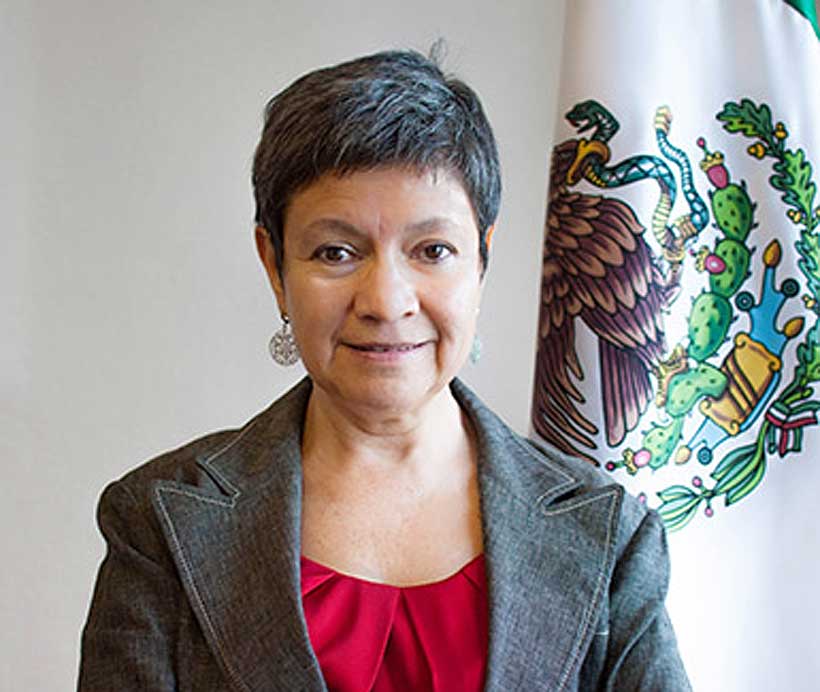 Mexico has impressive bilateral relations with the Russian Federation. During the last decade, Mexico has been exploring new opportunities with its partners in this part of Europe, in particular, with Russia. In this interview, Ambassador Extraordinary and Plenipotentiary of Mexico to the Russian Federation, H.E. Norma Pensado Moreno, talks about the key priorities, challenges and the economic changes that could possibly influence future bilateral directions of Mexico-Russia.
What are your Government's priorities in and expectations from the Russian Federation?
Mexico´s Government issued new objectives of foreign policy; one of them is building stronger relations with our partners beyond North America. In this endeavor, Eastern Europe plays a key role. Moreover, due to its dynamism during the last decade, Mexico has a special interest in exploring new cooperation opportunities with its partners in this part of Europe, in particular with Russia.
For Mexico and the Russian Federation, there is great potential in their bilateral relationship. In 2017 and 2018, considerable progress was made in its political dialogue and cooperation in various areas, but a real deepening still remains, mainly in the economic field, in order to match the size of its economies, being both among the 15 biggest in the world.
Both countries are of decisive importance in their respective regions. Within the group of Latin American countries, Mexico occupies an important place for Russia's foreign policy agenda. For Mexico, Russia is a country with high political, scientific, cultural, energy, tourist, investment and commercial potential.
The bilateral dialogue between the two countries has focused on the Mechanism of Political Consultations, official reciprocal visits, exchange and cooperation (educational, cultural, scientific and technical), energy, economy, trade and tourism. Mexico and Russia agree on positions in many International Forums and on principles such as the promotion of multilateralism. In this context, they have prioritized the issues of international security, the pacific use of cosmic space, the fight against drug trafficking and transnational crime.
The bilateral relationship is in a very good dynamic, due to the presidential meetings in BRICS and APEC summits, as well as the meetings of foreign ministers, in August and November of 2017. The celebration of the V Joint Commission of Cooperation in Culture, Education and Sports took place last February after many years, and the VI Economic Commission Mexico-Russia is expected to take place during 2019.
In short, our Government priorities and expectations are to continue and deepen the cooperation Mexico and the Russian Federation have both in our bilateral relationship in all areas and in the multilateral agenda, as well as to exploring new cooperation in areas such as energy and telecommunications, in which Russia has strengths.
Do you have the same business agenda in other ex-Soviet republics where you are accredited?
I am also accredited as Ambassador to Armenia and Belarus. Overall, Mexico's business agenda is similar in the three countries. We want to expand trade, promote investments and connect our business community to their counterparts in these countries through the organization of business missions and participation in commercial promotional events. It is also a common goal in the three countries to promote Mexico as a tourist destination.
However, we have also set specific goals based on the prospects identified in each country. Russia is a big country and it represents a wide scope of opportunities. In the case of our Armenian counterparts, we have talked about the many opportunities in the IT and renewable energies sectors. As for Belarus, we are aware of its potential in the production of tractors and agriculture machines as well as in its new industrial technologies. We need to do some work to translate this flow of information into real opportunities that can be explored by our business communities.
Could you please discuss the level of Russia's economic engagement in Mexico? Is your Government satisfied with Russia's investment interest as compared to, most probably, other foreign players in Mexico?
Both Russia and Mexico are conscious that there is significant room to grow in our bilateral economic relations given the size of our economies and the possibilities of complementarity. We want to increase economic exchanges and investments.
That said, I want to highlight that Russia has made significant steps regarding its economic engagement in Mexico. It is Mexico's most important investment partner among Eastern European countries, with a total investment of $20.9 million between 1999 and 2017. There are Russian investments in more than 80 Mexican companies, in fields such as transportation, hotels, and mining.
In June 2017, as a result of Mexico's public tender process in its oil industry, Lukoil was awarded an exploration and extraction contract in the Gulf of Mexico. In March 2018, the company announced that, in consortium with the Italian company Eni, it had been awarded another contract. This consolidates its presence in Mexico since it started to cooperate with Pemex in 2014.
Last year Minister of Trade and Industry visited Mexico heading a business delegation in sectors such as aerospace, automotive, equipment and energy. And this October, the Deputy Minister of Trade and Industry also went to Mexico with a delegation of companies in the construction sector. I can thus say that we see a positive trend in Russia's engagement in Mexico and we hope it will remain.
On the other hand, how does Mexico engage Russia? How do you view the possibility of effective trade exchanges between the two countries?
Mexican investment in Russia is also growing. In 2017 Gruma, one of the biggest producers of tortillas and other agro products opened a plant in the Moscow region with an investment of $50 million. Other companies with presence in the country are Kidzania –with an entertainment center in the Moscow region- and Nemak –with a manufacturing center for automotive components in Zavolzhie, near Ulyanovsk. Also, the Mexican air company Interjet has acquired several Russian-developed units, the Sukhoi SuperJet-100.
In addition, different Mexican governmental agencies have been encouraging Mexican producers from the agricultural sector to explore opportunities in the Russian market. As a result, representatives from more than twenty companies have visited Russia in the last four months to get acquainted with potential partners. We had a big delegation in Moscow last June, within the framework of the FIFA World Cup, and the second one in mid-September, which attended the World Food fair in Moscow.
Therefore, I can confidently say that there is keen interest from the Mexican side to strengthen its economic ties with Russia. Our goal is to translate all these steps into a substantial growth in trade exchanges.
How is Mexico's tourism business developing in Russia? Are the number of Russian tourists increasing compared to the previous years? What strategies have you adopted to further popularize your country's recreational destinations?
One of the main priorities of the Government of Mexico is tourism. Thanks to the efforts of our government in this area, in 2017 Mexico ranked sixth in the world in reception of foreign tourists, according to the World Tourism Organization, with almost 40 million visitors (39.3 million). Out of this amount, only 37,300 Russian visitors entered Mexico by airplane (an increase of 21.5% in comparison to 2016); it means less than 0.1% of all the tourists we received last year; even if it is increasing, it does not correspond to the importance of Russia in the world.
We strive for having again the numbers we had in 2013 when almost 108,000 Russians visited Mexico. The good news is that in the first 8 months of 2018, Mexico received more Russian visitors than in the whole 2017. If this trend continues we will receive more than 50,000 Russian tourists at the end of the year -something not seen since 2014-, it means almost 65% more than two years ago.
For the coming years, we are confident that the number of Russians who will visit Mexico will continue increasing thanks to the actions implemented by the Government of Mexico to popularize my country in Russia, among them:
1) the organization or participation in events aimed at the main Russian tour operators; 2) the participation in tourism exhibitions in Russia;
3) the publication of brochures or information in Russian language including the version in this language of the Website of our Tourism Office, which will be in force in the next weeks.
In this framework, a key role play the recent visit to Russia of more than 45,000 Mexican football fans to attend the World Cup who brought with them our "Fiesta", something that Russians liked very much and has motivated them to visit Mexico in the near future.
What are views about economic changes in Russia and the Eurasian region? And how would the changes possibly influence future directions in economic cooperation in Mexico?
We closely follow the economic developments in Russia, Armenia, and Belarus, including the regional integration efforts within the Eurasian Economic Union. We are aware of the challenges the countries are facing, but also of the opportunities that are being open. We want to focus on the opportunities. As I mentioned before, the interest in deepening economic relations is mutual and is growing. We will carry on with the work that has been done in the last years.
In the case of Russia, we have still to agree on a date for the next meeting of the Economic Intergovernmental Commission, which will be key to strengthen our cooperation framework. Experts from the two countries are engaged in processes that we hope will lead to the reopening of the Russian market for Mexican beef and seafood products. The trends are very positive, and we can remain optimistic in that regard.
Venezuelan refugee crisis and how it is altering the surrounding regions
Venezuela's migration crisis has been in the news lately and recent UN polls show that nearly 2.3 million have already migrated from their homeland over the past few years. However, other estimates show a figure closer to four million Venezuelan immigrants.
This crisis is rapidly sinking its claws in the neighbouring countries and if the amount of people migrating keeps increasing, it might become the worst man-made disasters since the First and Second World Wars after the Syrian refugee crisis. The Syrian crisis gave birth to more than six million refugees, and although the number here is still around half of that toll, the Venezuelan crisis doesn't seem to be slowing down anytime soon. The inflation over there is nearly a million percent – a number so absurd that the common people around the world are not able to even grasp the sheer magnitude of the situations developing every day in this country. The minimum monthly wage is a few American dollars, putting essentials like food – particularly rations like chicken – into the category of luxurious items. The economy has shrunk by half in five years. To explain the extent of this downfall, Girish Gupta – founder of Data Drum and former investigative, multimedia journalist in Venezuela/LatAm – tweeted: If you'd bought a million dollars in Venezuela's local currency when President Nicolás Maduro came to power in 2013, it'd now be worth $3.40. Diseases that were once overcome – like measles and diphtheria – are making a comeback. Infant mortality rates are going up while approximately 1.3 million refugees who have already escaped Venezuela were suffering from malnourishment (according to UN officials).
However, these are not the last of the Venezuelans' problems; the nations to whom the refugees sought to escape to are closing their doors on their faces – literally. Sunday saw Ecuador closing border crossings with Colombia to people who don't have passports. This was seen as a certain way to reduce the bulk of refugees from entering other countries as passports are fairly difficult to obtain amidst the economical and political chaos. Jonnayker Lien, a migrant standing outside the Peruvian border with his entire family said, "Imagine people like us who have sold everything, down to our beds, to come here, and they close the door on us. We don't know where to sleep, and we don't have money to go back." Crisis broke out in the town of Pacaraima, north Brazil, after local throngs started struggling against the refugees and pushed them back to the border. Already a penurious town, the locals resent sharing their remaining resources with these migrants. However, even a strong military force could not stop these migrants from coming into Brazil. Peru had twenty thousand migrants arriving in the past week.
An emergency regional summit has been called by officials from Ecuador where Venezuela and its neighbours could deal with the crisis. Yukiko Iriyama, a representative in Colombia for the U.N. refugee agency said, "The capacity of the region is overwhelmed. The magnitude of the situation really requires a regional comprehensive approach." The recently implemented passport checks by Peru and Ecuador aimed to reduce the flow of refugees into the countries. However, all it did was reduce the legal way of entering into these nations and increased the illegal border crossings.  To deal with this disaster and the refugee predicament, representatives from Colombia, Ecuador and Peru will meet in Bogota next week. Christian Kruger, the head of Colombia's migration authoritysaid in a statement, "The exodus of Venezuelan citizens is not a problem exclusive to Colombia, Peru, Ecuador or a single country. This is a regional problem and as such we must address it. Demanding passports from a nation that does not have them and whose government does not facilitate the issuance of this document is to encourage irregularity." Peru is also calling a meeting at an individual level of the permanent council of the Organization of American States to discuss the migration.
The toll of migrants entering Colombia is around a million in fifteen months but nations like Chile, Brazil, Ecuador, Peru are also receiving these refugees. Low skilled Venezuelans have flooded some Latin American job markets to find work and send money back home. United Nations Secretary-General Antonio Guterres told Colombian Foreign Minister Carlos Holmes Trujillo that he will set up a UN team that will respond to the crisis. UN spokesman Stephane Dujarric said that Guterres "told him that he would put together an internal coordination mechanism to make sure that the UN regional response is well coordinated." "This is something that is not uncommon in these types of crises," he added. Dany Bahar of the Brookings Institution suggested declaring this as a refugee crisis in order to seek help, saying, "It is up to the United Nations, together with the Organization of American States, to step up and recognize this problem as a refugee crisis so that the world can turn the proper attention to it and provide solutions." He also added that none of the nations in the regionhave taken the initiative to provide a sustainable solution to the problem.
Trump: The Symbol of America's Isolation in the World
The president of the United States, who came to power in 2016 with the slogan of "Reviving Washington's Power", has become the messenger of failure and defeat of his country in the West Asian region and in the international system. The U.S. numerous military and political defeats in countries such as Syria, Yemen, Iraq and Lebanon were so outstanding that there's no way Trump can brag about his achievements in the region.
On the other hand, many Democrats in the United States, and even the traditional Republicans, have been criticizing the President's costly and barren foreign policy in West Asia. In such a situation, Trump attempts to attribute this failure to the country's previous administrations and condemn them over what is happening in today's world, especially in the West Asian region, and he blames Obama for Washington's constant and extensive failures in this area.
Besides, Trump's other projections about the hard conditions of the U.S. in West Asia are noteworthy. In his recent remarks, Donald Trump said that if he wasn't at top of the U.S. political and executive equations, Iran would capture the Middle East (West Asia)! This is while Islamic Republic of Iran created stability in the West Asian region, and besides, has stood against the long-term, medium-term, and short-term and destructive goals of the United States and its allies in the region.
Trump's strategic weakness in the West Asia is an important issue which can't be easily overlooked. Of course this strategic weakness did exist during Obama's presidency, but the truth is that it reached its peak during Trump's presidency. And in the future, this weakness will bring severe blows to the United States.
The fact is that the strategic calculations of the United States in the West Asia region have all failed. And many of the pre-assumptions that Washington called them "strategic propositions", have never turned into reality for some reasons, including the vigilance of the Resistance movement in the region. This is the reason why America is so confused in confronting the equations of West Asia.
Under such circumstances, the only way before the President of the United States is to leave the region and confess to his defeat; an issue that many American analysts and strategists have noted. It shouldn't be forgotten that in spite of his campaign slogans for stopping the military intervention in the region, the current president of the United States has intensified conflicts and created constant security crises in West Asia.
The direct, perfect, and comprehensive support of Donald Trump for takfiri terrorists reflects this fact. Trump started his support for ISIL since the beginning of his presence at the White House in early 2017, and he stood for the terrorists until the fall of ISIL in Syria. Even now, Trump is attempting to revive terrorist and takfiri groups in Iraq and Syria.
Despite passing half of his presidency, Trump has claimed that the defeat in Yemen, Syria and Iraq was Obama's legacy. There is no doubt that Obama and his two secretaries of state, Hillary Clinton and John Kerry, played a major role in creating terrorist and takfiri groups (especially ISIL), and committed bloodshed in Syria and Iraq.
There is also little ambiguity in the strategic, operational and even tactical defeat of the Obama administration in the battlefields of Syria, Iraq, and Yemen. However, Trump can't deny his share in this defeat, and pretend as if he's the messenger of the victory of the United States in these scenes! The fact is that Trump completed the military and political defeats of the United States in the West Asia region. Today, the United States is defeated in the battlefield, and can well see that its pieces had failed in these wars.
On the other hand, the White House has lost the political arena of the region. The failure of the United States in the Lebanese and Iraqi elections, on the one hand, and the popular support for the resistance groups in Yemen and Syria, has left Trump and his companions disappointed in the region. In such a situation, attributing the recent and ongoing defeats of the United States to the Obama administration is completely expectable, and at the same time, unacceptable!
Finally, we can see that just like Obama, George W Bush, Clinton, Bush, Reagan and Carter, Trump is stuck in this strategic miscalculation in the West Asian region. Undoubtedly, in his last days in power, Trump will also understand that there's no way he can overcome this strategic weakness through Saudi and Emirati petrodollars.
However, it seems that the scope of Trump's defeat in West Asia would be wider than the previous presidents of the United States. Undoubtedly, in the near future, Trump, John Bolton, Mike Pompeo and Nikki Haley will become the symbols of failure in the US foreign policy, especially in the West Asia. In other words, the president of the United States and his companions at the White House will have to admit to defeat in the West Asian region at a great expense, and this is exactly what frightens the American authorities.
first published in our partner Tehran Times