Noam Chomsky Declares in Time Magazine that Trump is Sabotaging the World's Last Chances for Survival
[yt_dropcap type="square" font="" size="14″ color="#000″ background="#fff" ] F [/yt_dropcap]ranklyn D. Roosevelt managed to reshape the US government's role in the first 100 days of his presidency. Since then, the first 100 days have been the benchmark for the total presidential performance. Following that precedent, there is no other recent US president that has shown such dismal and shameless ignorance about governing as the White House's current occupant. He mistakes business deals for governing.
So far, Trump has shown himself incapable of behavior that is even remotely conventional in government and politics. He may be conducting a clever entertaining reality show, Apprentice like, from the White House, as his supporters claim, but that may be a cover for his real motives which have more to do with business interests than with the common good.
What about his admiration for Putin? Is it a sign of a major shift in policy or simply admiration, almost an infatuation with a strongman who has become the richest man in Russia, something that he is surely envious of? Hard to fathom, for there is no predictable rationality in the antics we have been witnessing in the White House for some seventy days now.
In a recent interview in Time Noam Chomsky had this to say on the matter: "I don't pretend to have any special insight into the mind of this strange person, though the people around him have been fairly coherent, in particular Steve Bannon, who seems to be the shadowed figure behind the throne. What is happening before our eyes appears to be a two-pronged operation, I presume planned. Bannon/Trump (and the pathetic Sean Spicer, who has to defend the latest shenanigans in public) have the task of dominating TV and headlines with one wild performance after another, the assumption apparently being that his fabrications will quickly be forgotten as the next episode displaces them and the base will be satisfied for a time, believing that their champion is standing up for them.
So, who remembers the millions of undocumented immigrants who 'voted for Clinton' or the charge that that really bad guy Obama ('sad!') literally wiretapped poor Trump—a claim now downgraded to irrelevance, but not withdrawn—and so on? Look how well the birther tales played for many years, ending hilariously with Trump blaming Clinton for initiating the farce."
Chomsky then goes on to describe how somebody like Trump will have no compunction in sacrificing to money the chances the world has to survive an environmental catastrophe.
Time for impeachment? Some 51% of all women in America already think so. Among them there must surely be some who voted for Trump, so there must be a certain amount of buyers' remorse at work. In any case, better late than never. Meanwhile those who continue to wait for the check in the mail are still waiting for its delivery. They may have a long wait.
Comey treated in Thuggish Mafia Style by the White House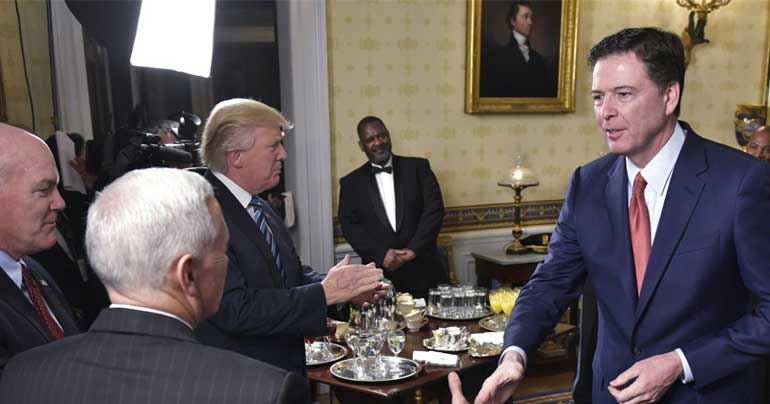 Former FBI Director James Comey is furious at the lack of respect the White House has showed him by the way he was fired, worthy of a Mafia operation, sources confirm.
Trump's Dumb Ideas for Economic Growth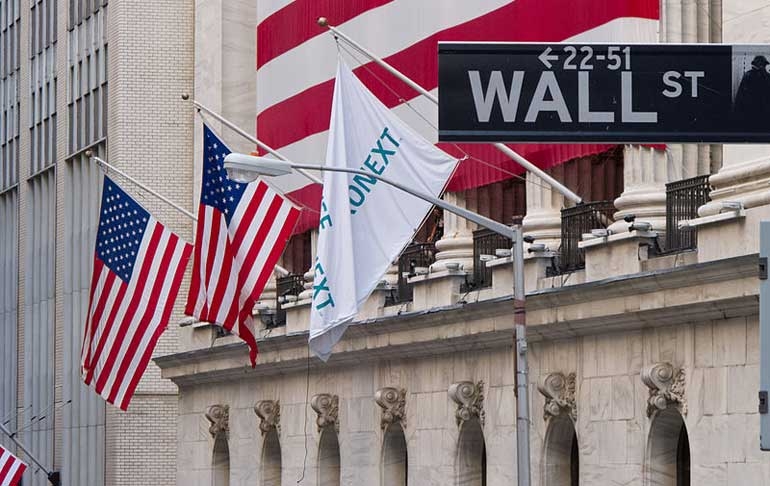 [yt_dropcap type="square" font="" size="14″ color="#000″ background="#fff" ] I [/yt_dropcap]f there's an economic idea that Donald Trump and his economic advisers continually reiterate it is that slashing taxes inevitably leads to economic growth. Let's see how true this idea is.
The Demeaning of the Office of the President
[yt_dropcap type="square" font="" size="14″ color="#000″ background="#fff" ] C [/yt_dropcap]NN has recetnly reported that President Trump's latest anti-media attacks "are beneath the dignity of the office of the President." In an interview with Time magazine, Trump insulted CNN's Chris Cuomo and Don Lemon and criticized MSNBC's Joe Scarborough. He also called CBS late-night host Stephen Colbert a "no-talent guy."