Kashmir's regular shutdowns: What do Kashmiris gain?
[yt_dropcap type="square" font="" size="14″ color="#000″ background="#fff" ] W [/yt_dropcap]hy don't India help Kashmiris lead a normal life at par with Hindus in India? Perpetual murders and fake encounters from Indian forces occupying Jammu Kashmir and curfews called for by the freedom groups have been a regular feature of Kashmir valley, weakening the nation's infrastructural strength and affecting life of common locals.
Although Indian regime is under global stress and pressure to allow freedoms to Kashmiris, Indian occupational forces in Kashmir valley is least bothered about any peaceful situation in Kashmir that has negatively impacted the freedom groups to go for shut downs and express their anger over occupational crimes by India.
Success or defeat of a freedom struggle cannot explained what they got but how far they have been able to push forward the straggle, and how does the government view the impact of the struggle on the nation and how the people view it.
How does India view the latest edition of turmoil in occupied (Jammu) Kashmir? Does India feel any real worries and concerns?
Endless curfews harm Kashmiris
Kashmiris suffer from militaryphobia as military forces keep targeting Muslims who oppose Indian brutality and occupation. Muslims are being killed on a regular basis in order to sustain the occupation. .
Kashmir today is essentially a police and garrison state where military misuses its extra powers to kick the Kashmiris, While Indian media in general dutifully supports all military crimes in Kashmir, media in Kashmir does not function as the vanguard of the democracy but not essentially in Kashmir where everything is decided by the New Delhi. India has always behaved as a military hegemony in Kashmir but presented itself in the image of victim. is one of essential survival tactics in the conflict zone like Kashmir. What has not been vindicated in Kashmir under the camouflage of 'national interests and threat to security of India' by the Indian media be it fake encounters, rapes innocent murders and virtually everything from sky to earth.
Indian government has been, for quite some time, since the new wave of protests began in Kashmir, trying hard to put an end to the crisis and give a message to world that everything is "normal" in Kashmir. Having burnt its fingers India would now feel better that the JK government, now controlled jointly by the strange bed fellows BJP and PDP, has lifted the perpetual curfew in Kashmir at least temporally, letting Kashmiris breathe freely..
The almost daily anti-government protests, the curfew and near-total shutdowns, and a host of other restrictions sparked by the July 8 killing of a young militant enters its 100th day on Monday. With no respite in sight, both the separatists and authorities seem to be looking to 'Time' to resolve matters — one way or the other. The separatist leaders spearheading the agitation — every single one of them in jail or under detention in their houses — have set the agenda for the stone-pelting protests through weekly calendars. And the authorities seem to be working with the limited aim of containing these with minimal damage.
Reports of shutdown were received from all parts of the Valley. Protests were also reported from parts of Budgam district while massive clashes raged at Baramulla Old Town and Palhallan hamlet. A protest was reported from Ajas area of Bandipora district.The joint resistance leadership has asked people to stage protests on Friday against the killings but the call for shutdown was only for today.
Shutdown, clashes across Kashmir against civilian killings. True, both the government and the freedom groups haven't quite succeeded in their pet projects. .
The curfew, which was imposed in the Valley for the last 79 days, was lifted from all parts of Kashmir on September 25 but restrictions on an assembly of people remained in force in most areas as a precautionary measure. Yes, busy markets, traffic jams and crowds area back in Kashmir after so many days of unrest. However, off and on curfews re-imposed and relifted in some areas.
Entire Kashmir has been in turmoil for quite some time. Thousands attend multiple funerals of Hizb militant at Kulgam Srinagar: Amid simmering tensions, Kashmir Valley observed a complete shutdown against killing of three civilians and one militant by Indian forces at Chadoora area of Budgam district during which clashes and protests erupted across the vale while thousands attended multiple funerals of the insurgent at Kulgam district.
Kashmir national protest
The complete strike was observed in all parts of the Kashmir against killing of three civilians identified as Ishfaq Ahmad Zahid Rashid and Saqib Ahmad and also against the Hizbul Mujahideen militant Tauseef Ahmad at Chadoora during 10-hour long firefight. The call for shutdown was given by joint resistance leadership.
While Indian military forces have high precision terror goods made in India and abroad, including in Israel, the freedom groups have none of them. The youth resort so stone peddling tactics as the only available source of self defense. Stone-pelting clashes broke out at Rawalpora, Bagh-e-Mehtab, Zampa Kadal, Batamaloo, Habba Kadal, Safa Kadal, HMT, Parimpora and other areas of the city. The clashes were also reported from several old city areas including Rainawari. Police used teargas shells to disperse the protesters. One civilian was injured during clashes at Rawalpora and he was shifted to hospital.
While last rites of three civilians were held yesterday only, thousands of people today turned up for the funeral prayers of Tauseef at his ancestral Kanjkul village of Yaripora area of Kulgam district. Reports said several rounds of funerals for the slain were held due to presence of thousands of people.
Soon after the funeral of the Kashmiri youth leader, the slain was laid to rest amid sobs and tears. The burial followed by massive clashes at Kanjkul and Yaripora where youth resorted to heavy stone pelting on government forces. Scores of youth and eight cops including SHO Yaripora Athar Samad were injured in clashes at Yaripora. Several youths were also detained during clashes at Yaripora. In Srinagar, a complete shutdown was observed since morning. All the shops, commercial outlets and educational institutes were closed. The public transport on the roads was off while private vehicles in less numbers were plying. The train service from Banihal to Baramulla was suspended owing to law and order problem in Budgam.
Militants attack police party in south Kashmir
Indian media reporting and analyses make Muslims in Kashmir the problem. Media barons don't dare to show the reality and true picture for it is sure to strike the sympathetic chord with the Kashmiri people. The role of Indian media in Kashmir is to defend the status quo. Indian media is seemingly independent but essentially extended arm of Indian state as it is being bankrolled by the political economy of subsidies of state and huge government advertisements industry. Therefore it is essential to dance on the tunes of government if the media barons wish to survive, as largesse's can be shifted if loyalties are subverted and diverted.
State killing and other forms of atrocities in Muslim dominated Kashmir valley are so common that Kashmiris have taken it their fate to to be ready t get killed by Indian forces. Normal life remained affected in the Valley for the 78th consecutive day before it was finally lifted. Curfews are very regular in Kashmir as Kashmiris refuse to stop demanding sovereignty from India, stop protesting state arrogance.
Lone, according to his family and witnesses, was killed after Indian forces may be for satisfying sadistic pleasure, opened "unprovoked" fire on him while he was harvesting crops in his fields at Nadihal area of Rafiabad. Local hospital authorities said a bullet had hit Lone on his back and pierced through his heart, resulting in his death. "The bullet had damaged his heart, causing his instant death," said Dr Masood, Medical Superintendent of District Hospital Baramulla.
The JK authorities imposed curfew in Handwara and snapped mobile services across North Kashmir apparently to stop protests aftermath of the killing of a young boy in Forces firing at Nadihal Rafiabad in Baramulla district on Friday evening. Thousands of people, who attended the funeral prayers of Waseem Ahmad Lone killed in forces' firing, were in tears as his body was lowered into a grave at his ancestral village of Bunpora in Nadihal area of north Kashmir's Baramulla district. The prayers were led by his father Nazir Ahmad Lone at a school ground in the locality.
Earlier thousands of people assembled on Baramulla-Kupwara highway with the body of Lone to take part in a peace march. Amid pro-freedom and anti-India slogans, the body of Lone was then marched to the school ground for last rites. The mourners chanted anti-India and pro-freedom slogans. Curfew was imposed. Due to shutdown, curbs and curfew life was completely disrupted across Kashmir. A police official told CNS that curfew was imposed in Handwara town of Kupwara district, while it remained in force in three police station areas of downtown Srinagar. He said the curbs on the movement of people remained in force in Nowhatta, Khanyar and Mahraj Ganj police station areas of the summer capital of the state. The official said restrictions on the assembly of people under Section 144 CrPc also remained in force in the rest of the Valley.
People from various localities of North, South and Central Kashmir accused forces of damaging property during nocturnal raids. A private restaurant-cum-guest house was damaged allegedly by police and CRPF men on late Friday night. Muhammad Amin Shaikh, owner of Hotel Blue Spring, Verinag said a forces party raided his restaurant around 10 PM last night and threw stones and damaged the doors, windows and furniture of the hotel. He said that Forces could not enter the hotel as it was locked but they damaged property worth lakhs of rupees. Locals from the same area accused forces of damaging private property. They held protests against the "atrocities" done by forces.
At least four civilians were injured when police and CRPF men fired tear gas canisters and fired pellets to foil a pro-freedom rally in South Kashmir's Islamabad district on Saturday. Reports said that people of Shangus and its adjoining areas had planned a pro-freedom rally in the premises of Markaz-i-Jamia Masjid Shangus. "The locals said that three injured civilians were rushed to PHC Nowgam. However, a doctor at the health facility said that they received only one person who was hit by pellets on his back. The locals further said that the forces damaged a 100 KV electricity transformer. "While leaving the village forces damages several residential houses and made a few arrests made," the local said adding that people erupted in protests seeking immediate release of the arrested civilians
Nazir Ahmad Mir, the owner of Sonatraders, a gas distribution agency, said that he has turned to a new routine following the strike calendar issued by the separatists after the killing of Burhan Wani, Hizbul Mujahideen militant commander. He wakes up before 4 am to oversee the supply of gas cylinders from his godowns at Bemina and Karanagar in Srinagar city and ensures that the delivery is done before 6 am. In the evening, he brings the staff from different parts of Srinagar to his Karan Nagar office who works late into the night to sell the gas cylinders. Mir has turned to this new routine of working in the evening instead of day, after the strike call given by the Hurriyat Conference.
Protest calendar
In a fresh protest calendar, issued by the freedom groups recently, have asked the people to observe the shutdown. Besides marking a new way of life in Kashmir, the ongoing protests have also united the two factions of Hurriyat Conference led by Syed Ali Shah Geelani and Mirwaiz Umer Farooq who are issuing a common calendar now. The people are also following the calendar to observe different modes of protests. Youth and elderly are seen rolling out mats on the roads to offer prayers and even turn to the cleaning of lanes and drains.
Around 6 pm shopkeepers are seen opening the shutters and vendors lay wares on the footpath and roads are cleared of blockades. Barbers shops remain filled with people as they wait for their turn for the haircut while people jostle to fill their vehicles at petrol pumps. On Sunday, after 2 pm almost every shop was open in Chanapora and Jawahar Nagar. Traffic police had a tough time regulating the jams in Srinagar as people had parked the vehicles outside the shops in Lal Chowk due to which the pedestrian movement was also affected. There was a total gridlock in the city and it took hours for people to reach the Lal Chowk.
At a famous handicrafts shop, Amirudin and Sons, salesman Aijaz Ahmad, said that they have been footing losses of between seven to eight thousands on a daily basis. He, however, said that Kashmir issue should be resolved soon so that people can live peacefully. The owner of Sonatraders, Mir, said that he has to also bring the staff to the office due to the protests. "I have adjusted to a new routine of life after the protest calendars were issued by the Hurriyat Conference. The internet services remain suspended here due to which we are not able to make the online bookings for home delivery. It is due to this that I have to ferry the staff to the office during the relaxation in the shutdown announced," he said.
President of the Federation Chamber of Industries Kashmir (FCIK), Mohammad Ashraf Mir, said that the industries have not benefitted from the protest calendar. "Due to the incidents of stone pelting we are not able to carry the truckloads of material to the industrial estates. However, there are only a few industries which are functional like the two medical oxygen supply plants. We are footing a loss of Rs 100 crore daily, but we are continuing with the protests as more than the business' loss it is the loss of daily lives that matters for us. The government should hold dialogue with separatists to end the current unrest." But government does not seem interested in solutions.
Regular violence and shut downs cost Kashmiris dearly
The response to the violent protests that spontaneously erupted after the killing of Hizbul Mujahideen commander Burhan Wani has so far left over several people dead and more than 12,000 injured. Most depressingly, over 100 of the people hit by pellets fired from pump-action guns by the security forces are facing the grim prospect of permanent blindness.
As news of the protests slipped from prime time to lesser slots on TV and from the front pages to the inside pages of the national media, Kashmiris of all hues, including the ruling People's Democratic Party (PDP) of Chief Minister Mehbooba Mufti, seem to believe that sheer fatigue will finally bring things back to normal.
100 days of violence and near-continuous curfew has dealt an almost death-blow to every public institution in the Kashmir Valley. Crippled the economy of Kashmir, slashed the income of Kashmiris.
The mainstream politicians, especially those in power and enjoy the courtship of central government with money and permissions for foreign trips,etc , believe the futility of endless violence will dawn on its perpetrators with the passage of time.
The ruling PDP-BJP duo makes fun of freedom fighting Kashmiris groups and do everything possible to get them killed or terrorized in their own homes under house-arrests . "How long can they (separatists) keep telling people — and expect them to believe — that Azadi is waiting on the other side of the Jhelum river," a mainstream politician belonging to the ruling PDP-Bharatiya Janata Party alliance laughingly tell the media lords
Interestingly, the mainstream politicians and the freedom groups led by Syed Geelani have sustained their constituencies too long on abstract promises — and even veiled confessions would mean further trouble for them. As both sides wait for time to heal, or throw up solutions, the worst sufferer of the 100-day strife — the average Kashmiri struggling to earn a daily living — is fast coming to terms with a "new normal" marked by acute scarcity, sky-high prices, closed educational and other institutions, and the emergence of organised crime that seems to have stepped into the vacuum created by the absence of law and order.
All public institutions have suffered to an extent that might take years to recover, but the greatest loss has been to the education of children. All schools, colleges and universities have been closed since the violence erupted.
The state government partners PDP and BJP have their pet projects. While PDP is eager to end NC of Omar, the bJP is bent upon make intrusion into the Kashmiri valley where only Muslims have political influence. PDP and BJP duo has sought to get educational institutions opened, but the move has been successfully resisted by others who believe that their re-opening is a backdoor attempt to bring back normalcy. In this tug-of-war, the valley is likely to see another generation of dropouts this year.
Tourism industry like exports has suffered. In last June, before the protests erupted, it had appeared a promising summer/autumn with all tourist centres reporting heavy bookings. With the protests covering the entire tourist season, hotels, guesthouses, houseboats and other tourism-related activities have come to a grinding halt. For valley's tourist industry, it is a shutter-down situation. Horticulture is another casualty. Most of this year's apple crop has been somehow harvested and dispatched to terminal markets for sale. But returns have been alarmingly low. "An apple box would fetch anything between Rs 700 to 800. This time our produce is being sold at Rs 400 to 450 in the terminal markets," said Showkat Ahmad, an orchardist in south Kashmir's Shopian district famous for high-quality Kashmir apples.
Even as thousands of Kashmiris earning a day's meal engaged in tourism, transport or small businesses are finding it difficult to sustain families, there is a construction boom going on at places notified as green belts or at places where obtaining government permissions for constructions is next to impossible. "A truckload of sand that would cost around Rs 7,000 before the unrest is being sold at Rs 15,000. There is a huge demand for sand, cement, gravel and other construction materials in areas where construction had been banned by the government," said a truck owner in north Kashmir's Ganderbal district.
As the security forces focus on law and order, smugglers are having a field day looting forests and selling timber at throwaway prices. It is a free-for-all situation. The authority of the state government has been undermined to an extent that the field staffs of various departments turn a deaf ear to complaints of smuggling, unlawful constructions, and encroachments. With hardly a clue about how to end the misery of the people or end the current crisis, both demonstrators and the authorities are looking heavenward.
It was for the first time in last over two-and-half months that the Sunday market stayed open at Lal Chowk, Kashmir's main market, which had usually seen deserted roads and closed shops. The footpath vendors had laid out the used clothes, shoes, and handicraft products on the charpoys as people thronged the market. People had lined up outside petrol pumps and heavy movement of vehicles during the day caused traffic jams at many places. According to the Hurriyat calendar, shops, and other business establishments stay open between 6 pm to 6 am. The protest calendar has changed the routines of the people who work in Kashmir. The working hours for many have spilled into the night and in a large number of areas of Kashmir normalcy returns in the evening after daylong clashes with the forces and the blockades on the roads are removed.
Observation
True, regular shut downs in Kashmir have badly affected the life of ordinary Kashmiris. However, Indian government presents an ugly face to tell the world that it is not bothered about the pathetic situation in Sri Nagar or elsewhere in Kashmir, as it is only interested in retaining Kashmir under its control.
Military establishment, RSS-BJP, and media lords enjoy deriving sadistic pleasure in the genocides of Muslims of Kashmir. They would very much like to kill all Kashmiri Muslims with Israeli terror goods in one big go as the Chechen Muslims, demanding freedom, were done with stock and barrel in Russia. Even China's hate for Muslims is also an encouraging feature for New Delhi which now seeks to come closer to Beijing enjoy a sort of joint occupation of Kashmir along with Pakistan. China tries to help India by withdrawing its top female badminton players so that Indian women shutters could now fearlessly play and win games. China has been a deadly threat to Indians. That is the sport politics New Delhi seeks.
India, at least now after murdering over 1000,000 Kashmiri Muslims just like Indian cricketers hit 100, 200 etc, for entertaining the ruler sin New Delhi, will have to recognize, sooner than later, the anger of Kashmiris over Indian military brutalities and terror tactics to silence them, should realize the futility of sitting on false prestige and will have to give in to the demands of the people of Kashmir.
True, fake encounters are the favorite pass time operation of Indian military personnel who continue to occupy Kashmir brutally, enjoy special ultra laws, promotions for genocides of Muslims as key objective of Indian regime.
Thus, Kashmiris are the target of India for collective punishment for not toeing the Indian line.
Lifting of curfew brought some relief to people of Kashmir who have been suffering from all sorts of negativism of the government. Both the government and the fighting groups are making life in Kashmir intolerable. In the new protest calendar that was issued by the "separatists" in Srinagar, it was for the first time that the relaxation was given from 2 pm to 6 am. In the previous week, there was no relaxation in the strike even during Eid. Even during those two days of the Muslim festival, three people were killed as youth clashed with the forces.
Time is a greatest healer is the common refrain. But for the average Kashmiri, Time has already proven to be the greatest destroyer as New Delhi has many hidden projects in Kashmir. .
India's open invitation to a nuclear Armageddon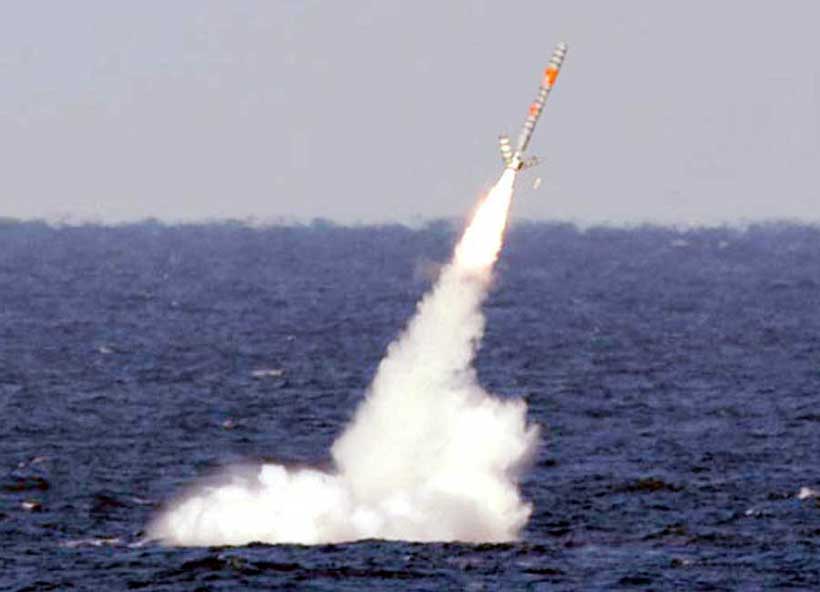 Army chief General Manoj Mukund Naravane said that "India was not averse to the possible demilitarisation of the Siachen glacier , the world's highest battleground and an old sore in India-Pakistan ties , provided the neighbour accepted the 110-km Actual Ground Position Line (AGPL) that separates Indian and Pakistani positions. Acceptance of AGPL is the first step towards demilitarisation but the Pakistan side loathes doing that". He said, 'The Siachen situation occurred because of unilateral attempts by Pakistan to change status quo and countermeasures taken by the Indian Army' (Not averse to demilitarisation of Siachen if Pak meets pre-condition: Army chief, Hindustan Times January 13, 2022).
Reacting to the Indian army chief's statement, Pakistan's former foreign secretary Riaz Mohammad Khan reminisced that the Siachen could not fructify into a written agreement because India wanted Siachen and Kashmir to be settled together. India's approach 'nothing is agreed until everything is agreed' scuttled the agreement. As for Kashmir, "a simultaneous effort was made through the backchannel …in what is commonly known as the Four-Point Formula" (Siachen recollections, Dawn January 16, 2022). Riaz laments Indi's distrust that hindered a solution.
Shyam Saran, a voice in the wilderness
Shyam Saran, in his book How India Sees the World (pp. 88-93) makes startling revelations about how this issue eluded solution at last minute. India itself created the Siachen problem. Saran reminisces, in the 1970s, US maps began to show 23000 kilometers of Siachen area under Pakistan's control. Thereupon, Indian forces were sent to occupy the glacier in a pre-emptive strike, named Operation Meghdoot. Pakistani attempts to dislodge them did not succeed. But they did manage to occupy and fortify the lower reaches'.
He recalls how Siachen Glacier and Sir Creek agreements could not fructify for lack of political will or foot dragging. He says 'NN Vohra, who was the defence secretary at the time, confirmed in a newspaper interview that an agreement on Siachen had been reached. At the last moment, however, a political decision was taken by the Narasimha Rao government to defer its signing to the next round of talks scheduled for January the following year. But, this did not happen…My defence of the deal became a voice in the wilderness'.
Saran says, `Kautliyan template would say the options for India are sandhi, conciliation; asana, neutrality; and yana, victory through war. One could add dana, buying allegiance through gifts; and bheda, sowing discord. The option of yana, of course would be the last in today's world' (p. 64, ibid.).
India's current first option
It appears that Kautliya's last-advised option,yana, as visualised by Shyam Saran, is India's first option nowadays. Kautlya also talks about koota yuddha (no holds barred warfare), and maya yuddha (war by tricks) that India is engaged in.
Cartographic annexation
By unilaterally declaring the disputed Jammu and Kashmir its territory does not solve the Kashmir problem. This step reflects that India has embarked upon the policy "might is right". In Kotliyan parlance it would be "matsy nyaya, or mach nyaya", that is big fish eats the small one. What if China also annexes disputed borders with India? India annexed Kashmir presuming that Pakistan is not currently in a position to respond militarily, nor could it agitate the matter at international forums for fear of US ennui.
India's annexation smacks of acceptance of quasi-Dixon Plan, barring mention of plebiscite and division of Jammu. . Dixon proposed: Ladakh should be awarded to India. Pakistan Occupied Kashmir (including Gilgit and Baltistan) should remain with Pakistan. Whole Kashmir valley should have a plebiscite with no option to independence. Jammu should be divided on religious basis. The river Chmab should be the dividing line. Northern Jammu (Muslims dominated) should go to Pakistan and Hindu majority parts of Jammu to remain with India.
In short Muslim areas should have gone with Pakistan and Hindu-Buddhist majority areas should have remained with India.
India's annexation has no legal sanctity. But, it could have bbeen sanctified in a mutually agreed Kashmir solution.
India's propaganda
India portrays the freedom movement in Kashmir as `terrorism'. What about India's terrorism in neighbouring countries?
The world is listless to accounts of former diplomats and RAW officers about executing insurgencies in neighbouring countries. B. Raman, in his book The Kaoboys of R&AW: Down Memory Lane makes no bones about India's involvement up to the level of prime minister in Bangladesh's insurgency.
Will the world take notice of confessions by Indi's former intelligence officers and diplomats?B. Raman reminds `Indian parliament passed resolution on March 31, 1971 to support insurgency. Indira Gandhi had then confided with Kao that in case Mujib was prevented from ruling Pakistan, she would liberate East Pakistan from the clutches of the military junta. Kao, through one RAW agent, hijacked a Fokker Friendship, the Ganga, of Indian Airlines hijacked from Srinagar to Lahore.
India's ambassador Bharath Raj Muthu Kumar, with the consent of then foreign minister Jaswant Singh, `coordinated military and medical assistance that India was secretly giving to Massoud and his forces'… `helicopters, uniforms, ordnance, mortars, small armaments, refurbished Kalashnikovs seized in Kashmir, combat and winter clothes, packaged food, medicines, and funds through his brother in London, Wali Massoud', delivered circuitously with the help of other countries who helped this outreach'. When New Delhi queried about the benefit of costly support to Northern Alliance chief Massoud, Kumar explained, "He is battling someone we should be battling. When Massoud fights the Taliban, he fights Pakistan."
Death of back-channel
In his memoirs In the line of fire (pp.302-303), president Musharraf had proposed a personal solution of the Kashmir issue. This solution, in essence, envisioned self-rule in demilitarised regions of Kashmir under a joint-management mechanism. The solution pre-supposed* reciprocal flexibility.
Death of dialogue and diplomacy
Riaz warns of "incalculable" risks as the result of abrogation of Kashmir statehood (Aug 5, 2019). Both India and Pakistan are nuclear powers. In the absence of a dialogue on outstanding issues, war, perhaps a nuclear one, comes up as the only option.
Concluding remark
Sans sincerity, the only Kashmir solution is a nuclear Armageddon. Or, perhaps divine intervention.
Major Challenges for Pakistan in 2022
Pakistan has been facing sever challenges since 1980s, after the former USSR's invasion of Afghanistan. The history is full of challenges, but, being a most resilient nation, Pakistan has faced some of them bravely and overcome successfully. Yet, few are rather too big for Pakistan and still struggling to overcome in the near future.
Some of the challenges are domestic or internal, which can be addressed conveniently. But, some of them are part of geopolitics and rather beyond control of Pakistan itself. Such challenges need to pay more attention and need to be smarter and address them wisely.
Few key areas will be the main focus of Pakistan in the year ahead. Relations with China and the US while navigating the Sino-US confrontation, dealing with Afghanistan's uncertainties, managing the adversarial relationship with India and balancing ties between strategic ally Saudi Arabia and neighbor Iran.
Pakistan has to pursue its diplomatic goals in an unsettled global and regional environment marked by several key features. They include rising East-West tensions, increasing preoccupation of big powers with domestic challenges, ongoing trade and technology wars overlying the strategic competition between China and the US, a fraying rules-based international order and attempts by regional and other powers to reshape the rules of the game in their neighborhood.
Understanding the dynamics of an unpredictable world is important especially as unilateral actions by big powers and populist leaders, which mark their foreign policy, have implications for Pakistan's diplomacy. In evolving its foreign policy strategy Pakistan has to match its goals to its diplomatic resources and capital. No strategy is effective unless ends and means are aligned.
Pakistan's relations with China will remain its overriding priority. While a solid economic dimension has been added to long-standing strategic ties, it needs sustained high-level engagement and consultation to keep relations on a positive trajectory. CPEC is on track, timely and smoothly progress is crucial to reinforce Beijing's interest in strengthening Pakistan, economically and strategically. Close coordination with Beijing on key issues remains important.
Pakistan wants to improve ties with the US. But relations will inevitably be affected by Washington's ongoing confrontation with Beijing, which American officials declare has an adversarial dimension while China attributes a cold war mindset to the US. Islamabad seeks to avoid being sucked into this big power rivalry. But this is easier said than done. So long as US-China relations remain unsteady it will have a direct bearing on Pakistan's effort to reset ties with the US especially as containing China is a top American priority. Pakistan desires to keep good relations with the US, but, not at the cost of China. In past, Pakistan was keeping excellent relations with US, while simultaneously very close with China. When the US imposed economic blockade against China and launched anti-communism drive during the cold war, Pakistan was close ally with the US and yet, keeping excellent relations with China. Pakistan played vital role in bring China and the US to establish diplomatic relations in 1970s. Yet, Pakistan possesses the capability to narrow down the hostility between China and the US.
Pakistan was close ally with the US during cold war, anti-communism threat, war against USSR's invasion of Afghanistan in 1980s, and war on terror, etc. Pakistan might be a small country, but, possesses strategic importance. As long as, the US was cooperating with Pakistan, Pakistan looked after the US interest in the whole region. In fact, Pakistan ensured that the US has achieved its all strategic goals in the region. Since, the US kept distance from Pakistan, is facing failure after another failure consecutively. The importance of Pakistan is well recognized by the deep state in the US.
US thinks that withdrawal from Afghanistan has diminished Pakistan's importance for now. For almost two decades Afghanistan was the principal basis for engagement in their frequently turbulent ties, marked by both cooperation and mistrust. As Pakistan tries to turn a new page with the US the challenge is to find a new basis for a relationship largely shorn of substantive bilateral content. Islamabad's desire to expand trade ties is in any case contingent on building a stronger export base.
Complicating this is Washington's growing strategic and economic relations with India, its partner of choice in the region in its strategy to project India as a counterweight to China. The implications for Pakistan of US-India entente are more than evident from Washington turning a blind eye to the grim situation in occupied Kashmir and its strengthening of India's military and strategic capabilities. Closer US-India ties will intensify the strategic imbalance in the region magnifying Pakistan's security challenge.
Multiple dimensions of Pakistan's relations with Afghanistan will preoccupy Islamabad, which spent much of 2021 engaged with tumultuous developments there. While Pakistan will continue to help Afghanistan avert a humanitarian and economic collapse it should not underestimate the problems that may arise with an erstwhile ally. For one, the TTP continues to be based in Afghanistan and conduct attacks from there. The border fencing issue is another source of unsettled discord. Careful calibration of ties will be needed — assisting Afghanistan but avoiding overstretch, and acknowledging that the interests of the Taliban and Pakistan are far from identical. Moreover, in efforts to mobilize international help for Afghanistan, Islamabad must not exhaust its diplomatic capital, which is finite and Pakistan has other foreign policy goals to pursue.
Managing relations with India will be a difficult challenge especially as the Modi government is continuing its repressive policy in occupied Kashmir and pressing ahead with demographic changes there, rejecting Pakistan's protests. The hope in establishment circles that last year's backchannel between the two countries would yield a thaw or even rapprochement, turned to disappointment when no headway was made on any front beyond the re-commitment by both neighbors to observe a ceasefire on the Line of Control.
Working level diplomatic engagement will continue on practical issues such as release of civilian prisoners. But prospects of formal dialogue resuming are slim in view of Delhi's refusal to discuss Kashmir. This is unlikely to change unless Islamabad raises the diplomatic costs for Delhi of its intransigent policy. Islamabad's focus on Afghanistan last year meant its diplomatic campaign on Kashmir sagged and was limited to issuing tough statements. Unless Islamabad renews and sustains its international efforts with commitment and imagination, India will feel no pressure on an issue that remains among Pakistan's core foreign policy goals.
With normalization of ties a remote possibility, quiet diplomacy by the two countries is expected to focus on managing tensions to prevent them from spinning out of control. Given the impasse on Kashmir, an uneasy state of no war, no peace is likely to continue warranting Pakistan's sustained attention.
In balancing ties with Saudi Arabia and Iran, Pakistan should consider how to leverage possible easing of tensions between the long-standing rivals — of which there are some tentative signs. With Crown Prince Mohammed bin Salman keen to use economic power to expand his country's diplomatic clout by making strategic overseas investments, Pakistan should use its political ties with Riyadh to attract Saudi investment through a coherent strategy. Relations with Iran too should be strengthened with close consultation on regional issues especially Afghanistan. The recent barter agreement is a step in the right direction.
In an increasingly multipolar world, Pakistan also needs to raise its diplomatic efforts by vigorous outreach to other key countries and actors beyond governments to secure its national interests and goals.
Afghanistan: UN launches largest single country aid appeal ever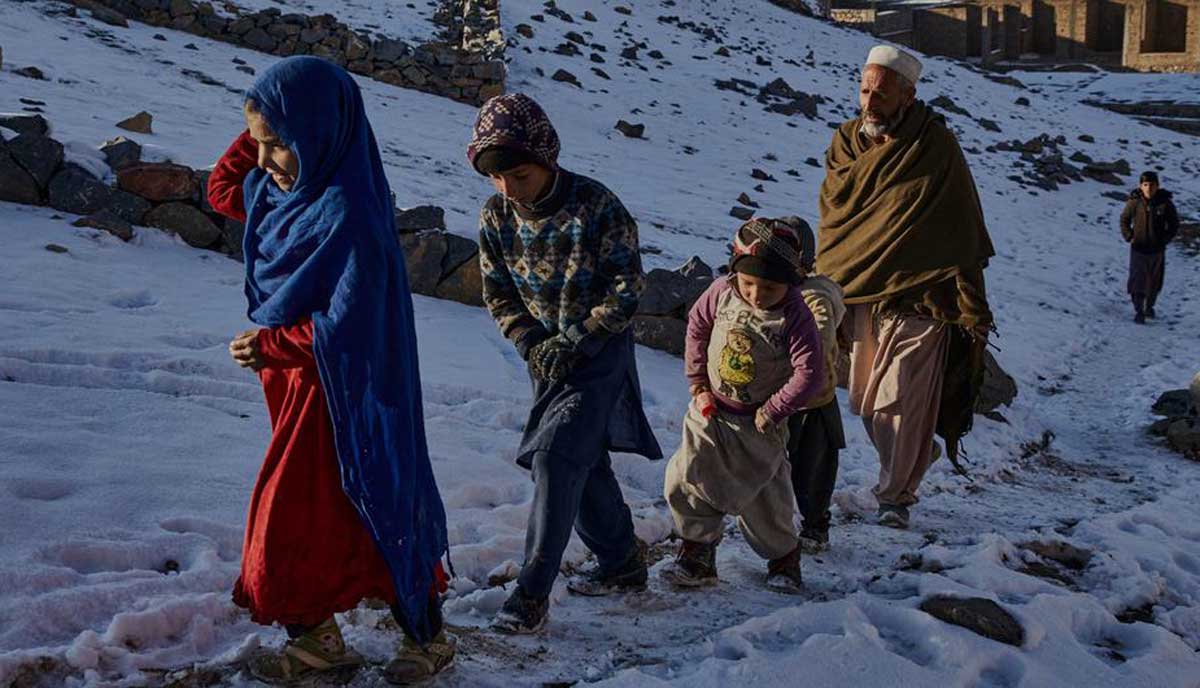 The UN and partners launched a more than $5 billion funding appeal for Afghanistan on Tuesday, in the hope of shoring up collapsing basic services there, which have left 22 million in need of assistance inside the country, and 5.7 million people requiring help beyond its borders.
Speaking in Geneva, UN Emergency Relief Coordinator Martin Griffiths said that $4.4 billion was needed for the Afghanistan Humanitarian Response Plan alone, "to pay direct" to health workers and others, not the de facto authorities.
UN High Commissioner for Refugees Filippo Grandi called for $623 million, to support refugees and host communities in five neighbouring countries, for the Afghanistan Situation Regional Refugee Response Plan.
"Today we are launching an appeal for $4.4 billion for Afghanistan itself for 2022," said Mr. Griffiths. "This is the largest ever appeal for a single country for humanitarian assistance and it is three times the amount needed, and actually fundraised in 2021."
Needs could double
The scale of need is already enormous, both UN officials stressed, warning that if insufficient action is taken now to support the Afghanistan and regional response plans, "next year we'll be asking for $10 billion".
Mr. Griffiths added: "This is a stop-gap, an absolutely essential stop-gap measure that we are putting in front of the international community today. Without this being funded, there won't be a future, we need this to be done, otherwise there will be outflow, there will be suffering."
Rejecting questions that the funding would be used to support the Taliban's grip on de facto government, Mr. Griffiths insisted that it would go directly into the pockets of "nurses and health officials in the field" so that these services can continue, not as support for State structures.
UN aid agencies describe Afghanistan's plight as one of the world's most rapidly growing humanitarian crises.
According to UN humanitarian coordination office OCHA, half the population now faces acute hunger, over nine million people have been displaced and millions of children are out of school.
Youngsters' plight
Asked to describe what might happen if sufficient support was not forthcoming, the UN emergency relief chief replied that he was particularly concerned for one million children now facing severe acute malnutrition. "A million children – figures are so hard so grasp when they're this kind of size – but a million children at risk of that kind of malnutrition if these things don't happen, is a shocking one."
But humanitarian agencies and their partners who will receive the requested funding directly can only do so much, Mr. Griffiths explained, before reiterating his support for the 22 December UN Security Council resolution that cleared the way for aid to reach Afghans, while preventing funds from falling into the hands of the Taliban.
"Humanitarian agencies inside Afghanistan can only operate if there's cash in the economy which can be used to pay officials, salaries, costs, fuel and so-forth," he said. "So, liquidity in its first phase is a humanitarian issue, it's not just a bigger economic issue."
Stave off disease, hunger
He added: "My message is urgent: don't shut the door on the people of Afghanistan. Humanitarian partners are on the ground, and they are delivering, despite the challenges. Help us scale up and stave off wide-spread hunger, disease, malnutrition and ultimately death by supporting the humanitarian plans we are launching today."
Highlighting the need to avoid a wider regional crisis emanating from Afghanistan, UNHCR chief Grandi, insisted that what was needed most, was "to stabilize the situation inside Afghanistan, including that of displaced people who are displaced inside their country. Also, to prevent a larger refugee crisis, a larger crisis of external displacement."
Nonetheless, Afghanistan's immediate neighbours had sheltered vulnerable Afghans for decades, Mr. Grandi explained, as he appealed for $623 million in funding for 40 organizations working in protection, health and nutrition, food security, shelter and non-food items, water and sanitation, livelihoods and resilience, education, and logistics and telecoms.
Decades of shelter
No-one should forget "that there is a regional dimension to this crisis, represented by the Afghan refugees but also Afghans with many other 'stay' arrangements in neighbouring countries in particular," Mr. Grandi said, "especially in Pakistan and Iran that have hosted Afghans for more than 40 years, but also Central Asian States."
Since the Taliban takeover last August, women's and girls' rights have continued to come under attack, OCHA noted in a statement, "while farmers and herders are struggling amid the worst drought in decades and the economy is in freefall".
Rights reminder
On the issue of protecting fundamental rights, Mr. Griffiths underlined the fact that UN humanitarians were continuing to hold "conversations" with Afghanistan's de facto authorities at a national and sub-national level, on issues such as aid and education access for all.
Echoing that message, UN refugee chief Mr. Grandi noted that humanitarians on the ground were well aware of the importance of stressing the need to protect the rights of minorities and other vulnerable Afghans.
"Our colleagues are there every day, and that's what they talk about every day; they certainly talk about access, and delivery and needs, but they also talk about women at work, women in school – girls in school – rights of minorities, but it's that space that we need to preserve."