Kashmir's regular shutdowns: What do Kashmiris gain?
[yt_dropcap type="square" font="" size="14″ color="#000″ background="#fff" ] W [/yt_dropcap]hy don't India help Kashmiris lead a normal life at par with Hindus in India? Perpetual murders and fake encounters from Indian forces occupying Jammu Kashmir and curfews called for by the freedom groups have been a regular feature of Kashmir valley, weakening the nation's infrastructural strength and affecting life of common locals.
Although Indian regime is under global stress and pressure to allow freedoms to Kashmiris, Indian occupational forces in Kashmir valley is least bothered about any peaceful situation in Kashmir that has negatively impacted the freedom groups to go for shut downs and express their anger over occupational crimes by India.
Success or defeat of a freedom struggle cannot explained what they got but how far they have been able to push forward the straggle, and how does the government view the impact of the struggle on the nation and how the people view it.
How does India view the latest edition of turmoil in occupied (Jammu) Kashmir? Does India feel any real worries and concerns?
Endless curfews harm Kashmiris
Kashmiris suffer from militaryphobia as military forces keep targeting Muslims who oppose Indian brutality and occupation. Muslims are being killed on a regular basis in order to sustain the occupation. .
Kashmir today is essentially a police and garrison state where military misuses its extra powers to kick the Kashmiris, While Indian media in general dutifully supports all military crimes in Kashmir, media in Kashmir does not function as the vanguard of the democracy but not essentially in Kashmir where everything is decided by the New Delhi. India has always behaved as a military hegemony in Kashmir but presented itself in the image of victim. is one of essential survival tactics in the conflict zone like Kashmir. What has not been vindicated in Kashmir under the camouflage of 'national interests and threat to security of India' by the Indian media be it fake encounters, rapes innocent murders and virtually everything from sky to earth.
Indian government has been, for quite some time, since the new wave of protests began in Kashmir, trying hard to put an end to the crisis and give a message to world that everything is "normal" in Kashmir. Having burnt its fingers India would now feel better that the JK government, now controlled jointly by the strange bed fellows BJP and PDP, has lifted the perpetual curfew in Kashmir at least temporally, letting Kashmiris breathe freely..
The almost daily anti-government protests, the curfew and near-total shutdowns, and a host of other restrictions sparked by the July 8 killing of a young militant enters its 100th day on Monday. With no respite in sight, both the separatists and authorities seem to be looking to 'Time' to resolve matters — one way or the other. The separatist leaders spearheading the agitation — every single one of them in jail or under detention in their houses — have set the agenda for the stone-pelting protests through weekly calendars. And the authorities seem to be working with the limited aim of containing these with minimal damage.
Reports of shutdown were received from all parts of the Valley. Protests were also reported from parts of Budgam district while massive clashes raged at Baramulla Old Town and Palhallan hamlet. A protest was reported from Ajas area of Bandipora district.The joint resistance leadership has asked people to stage protests on Friday against the killings but the call for shutdown was only for today.
Shutdown, clashes across Kashmir against civilian killings. True, both the government and the freedom groups haven't quite succeeded in their pet projects. .
The curfew, which was imposed in the Valley for the last 79 days, was lifted from all parts of Kashmir on September 25 but restrictions on an assembly of people remained in force in most areas as a precautionary measure. Yes, busy markets, traffic jams and crowds area back in Kashmir after so many days of unrest. However, off and on curfews re-imposed and relifted in some areas.
Entire Kashmir has been in turmoil for quite some time. Thousands attend multiple funerals of Hizb militant at Kulgam Srinagar: Amid simmering tensions, Kashmir Valley observed a complete shutdown against killing of three civilians and one militant by Indian forces at Chadoora area of Budgam district during which clashes and protests erupted across the vale while thousands attended multiple funerals of the insurgent at Kulgam district.
Kashmir national protest
The complete strike was observed in all parts of the Kashmir against killing of three civilians identified as Ishfaq Ahmad Zahid Rashid and Saqib Ahmad and also against the Hizbul Mujahideen militant Tauseef Ahmad at Chadoora during 10-hour long firefight. The call for shutdown was given by joint resistance leadership.
While Indian military forces have high precision terror goods made in India and abroad, including in Israel, the freedom groups have none of them. The youth resort so stone peddling tactics as the only available source of self defense. Stone-pelting clashes broke out at Rawalpora, Bagh-e-Mehtab, Zampa Kadal, Batamaloo, Habba Kadal, Safa Kadal, HMT, Parimpora and other areas of the city. The clashes were also reported from several old city areas including Rainawari. Police used teargas shells to disperse the protesters. One civilian was injured during clashes at Rawalpora and he was shifted to hospital.
While last rites of three civilians were held yesterday only, thousands of people today turned up for the funeral prayers of Tauseef at his ancestral Kanjkul village of Yaripora area of Kulgam district. Reports said several rounds of funerals for the slain were held due to presence of thousands of people.
Soon after the funeral of the Kashmiri youth leader, the slain was laid to rest amid sobs and tears. The burial followed by massive clashes at Kanjkul and Yaripora where youth resorted to heavy stone pelting on government forces. Scores of youth and eight cops including SHO Yaripora Athar Samad were injured in clashes at Yaripora. Several youths were also detained during clashes at Yaripora. In Srinagar, a complete shutdown was observed since morning. All the shops, commercial outlets and educational institutes were closed. The public transport on the roads was off while private vehicles in less numbers were plying. The train service from Banihal to Baramulla was suspended owing to law and order problem in Budgam.
Militants attack police party in south Kashmir
Indian media reporting and analyses make Muslims in Kashmir the problem. Media barons don't dare to show the reality and true picture for it is sure to strike the sympathetic chord with the Kashmiri people. The role of Indian media in Kashmir is to defend the status quo. Indian media is seemingly independent but essentially extended arm of Indian state as it is being bankrolled by the political economy of subsidies of state and huge government advertisements industry. Therefore it is essential to dance on the tunes of government if the media barons wish to survive, as largesse's can be shifted if loyalties are subverted and diverted.
State killing and other forms of atrocities in Muslim dominated Kashmir valley are so common that Kashmiris have taken it their fate to to be ready t get killed by Indian forces. Normal life remained affected in the Valley for the 78th consecutive day before it was finally lifted. Curfews are very regular in Kashmir as Kashmiris refuse to stop demanding sovereignty from India, stop protesting state arrogance.
Lone, according to his family and witnesses, was killed after Indian forces may be for satisfying sadistic pleasure, opened "unprovoked" fire on him while he was harvesting crops in his fields at Nadihal area of Rafiabad. Local hospital authorities said a bullet had hit Lone on his back and pierced through his heart, resulting in his death. "The bullet had damaged his heart, causing his instant death," said Dr Masood, Medical Superintendent of District Hospital Baramulla.
The JK authorities imposed curfew in Handwara and snapped mobile services across North Kashmir apparently to stop protests aftermath of the killing of a young boy in Forces firing at Nadihal Rafiabad in Baramulla district on Friday evening. Thousands of people, who attended the funeral prayers of Waseem Ahmad Lone killed in forces' firing, were in tears as his body was lowered into a grave at his ancestral village of Bunpora in Nadihal area of north Kashmir's Baramulla district. The prayers were led by his father Nazir Ahmad Lone at a school ground in the locality.
Earlier thousands of people assembled on Baramulla-Kupwara highway with the body of Lone to take part in a peace march. Amid pro-freedom and anti-India slogans, the body of Lone was then marched to the school ground for last rites. The mourners chanted anti-India and pro-freedom slogans. Curfew was imposed. Due to shutdown, curbs and curfew life was completely disrupted across Kashmir. A police official told CNS that curfew was imposed in Handwara town of Kupwara district, while it remained in force in three police station areas of downtown Srinagar. He said the curbs on the movement of people remained in force in Nowhatta, Khanyar and Mahraj Ganj police station areas of the summer capital of the state. The official said restrictions on the assembly of people under Section 144 CrPc also remained in force in the rest of the Valley.
People from various localities of North, South and Central Kashmir accused forces of damaging property during nocturnal raids. A private restaurant-cum-guest house was damaged allegedly by police and CRPF men on late Friday night. Muhammad Amin Shaikh, owner of Hotel Blue Spring, Verinag said a forces party raided his restaurant around 10 PM last night and threw stones and damaged the doors, windows and furniture of the hotel. He said that Forces could not enter the hotel as it was locked but they damaged property worth lakhs of rupees. Locals from the same area accused forces of damaging private property. They held protests against the "atrocities" done by forces.
At least four civilians were injured when police and CRPF men fired tear gas canisters and fired pellets to foil a pro-freedom rally in South Kashmir's Islamabad district on Saturday. Reports said that people of Shangus and its adjoining areas had planned a pro-freedom rally in the premises of Markaz-i-Jamia Masjid Shangus. "The locals said that three injured civilians were rushed to PHC Nowgam. However, a doctor at the health facility said that they received only one person who was hit by pellets on his back. The locals further said that the forces damaged a 100 KV electricity transformer. "While leaving the village forces damages several residential houses and made a few arrests made," the local said adding that people erupted in protests seeking immediate release of the arrested civilians
Nazir Ahmad Mir, the owner of Sonatraders, a gas distribution agency, said that he has turned to a new routine following the strike calendar issued by the separatists after the killing of Burhan Wani, Hizbul Mujahideen militant commander. He wakes up before 4 am to oversee the supply of gas cylinders from his godowns at Bemina and Karanagar in Srinagar city and ensures that the delivery is done before 6 am. In the evening, he brings the staff from different parts of Srinagar to his Karan Nagar office who works late into the night to sell the gas cylinders. Mir has turned to this new routine of working in the evening instead of day, after the strike call given by the Hurriyat Conference.
Protest calendar
In a fresh protest calendar, issued by the freedom groups recently, have asked the people to observe the shutdown. Besides marking a new way of life in Kashmir, the ongoing protests have also united the two factions of Hurriyat Conference led by Syed Ali Shah Geelani and Mirwaiz Umer Farooq who are issuing a common calendar now. The people are also following the calendar to observe different modes of protests. Youth and elderly are seen rolling out mats on the roads to offer prayers and even turn to the cleaning of lanes and drains.
Around 6 pm shopkeepers are seen opening the shutters and vendors lay wares on the footpath and roads are cleared of blockades. Barbers shops remain filled with people as they wait for their turn for the haircut while people jostle to fill their vehicles at petrol pumps. On Sunday, after 2 pm almost every shop was open in Chanapora and Jawahar Nagar. Traffic police had a tough time regulating the jams in Srinagar as people had parked the vehicles outside the shops in Lal Chowk due to which the pedestrian movement was also affected. There was a total gridlock in the city and it took hours for people to reach the Lal Chowk.
At a famous handicrafts shop, Amirudin and Sons, salesman Aijaz Ahmad, said that they have been footing losses of between seven to eight thousands on a daily basis. He, however, said that Kashmir issue should be resolved soon so that people can live peacefully. The owner of Sonatraders, Mir, said that he has to also bring the staff to the office due to the protests. "I have adjusted to a new routine of life after the protest calendars were issued by the Hurriyat Conference. The internet services remain suspended here due to which we are not able to make the online bookings for home delivery. It is due to this that I have to ferry the staff to the office during the relaxation in the shutdown announced," he said.
President of the Federation Chamber of Industries Kashmir (FCIK), Mohammad Ashraf Mir, said that the industries have not benefitted from the protest calendar. "Due to the incidents of stone pelting we are not able to carry the truckloads of material to the industrial estates. However, there are only a few industries which are functional like the two medical oxygen supply plants. We are footing a loss of Rs 100 crore daily, but we are continuing with the protests as more than the business' loss it is the loss of daily lives that matters for us. The government should hold dialogue with separatists to end the current unrest." But government does not seem interested in solutions.
Regular violence and shut downs cost Kashmiris dearly
The response to the violent protests that spontaneously erupted after the killing of Hizbul Mujahideen commander Burhan Wani has so far left over several people dead and more than 12,000 injured. Most depressingly, over 100 of the people hit by pellets fired from pump-action guns by the security forces are facing the grim prospect of permanent blindness.
As news of the protests slipped from prime time to lesser slots on TV and from the front pages to the inside pages of the national media, Kashmiris of all hues, including the ruling People's Democratic Party (PDP) of Chief Minister Mehbooba Mufti, seem to believe that sheer fatigue will finally bring things back to normal.
100 days of violence and near-continuous curfew has dealt an almost death-blow to every public institution in the Kashmir Valley. Crippled the economy of Kashmir, slashed the income of Kashmiris.
The mainstream politicians, especially those in power and enjoy the courtship of central government with money and permissions for foreign trips,etc , believe the futility of endless violence will dawn on its perpetrators with the passage of time.
The ruling PDP-BJP duo makes fun of freedom fighting Kashmiris groups and do everything possible to get them killed or terrorized in their own homes under house-arrests . "How long can they (separatists) keep telling people — and expect them to believe — that Azadi is waiting on the other side of the Jhelum river," a mainstream politician belonging to the ruling PDP-Bharatiya Janata Party alliance laughingly tell the media lords
Interestingly, the mainstream politicians and the freedom groups led by Syed Geelani have sustained their constituencies too long on abstract promises — and even veiled confessions would mean further trouble for them. As both sides wait for time to heal, or throw up solutions, the worst sufferer of the 100-day strife — the average Kashmiri struggling to earn a daily living — is fast coming to terms with a "new normal" marked by acute scarcity, sky-high prices, closed educational and other institutions, and the emergence of organised crime that seems to have stepped into the vacuum created by the absence of law and order.
All public institutions have suffered to an extent that might take years to recover, but the greatest loss has been to the education of children. All schools, colleges and universities have been closed since the violence erupted.
The state government partners PDP and BJP have their pet projects. While PDP is eager to end NC of Omar, the bJP is bent upon make intrusion into the Kashmiri valley where only Muslims have political influence. PDP and BJP duo has sought to get educational institutions opened, but the move has been successfully resisted by others who believe that their re-opening is a backdoor attempt to bring back normalcy. In this tug-of-war, the valley is likely to see another generation of dropouts this year.
Tourism industry like exports has suffered. In last June, before the protests erupted, it had appeared a promising summer/autumn with all tourist centres reporting heavy bookings. With the protests covering the entire tourist season, hotels, guesthouses, houseboats and other tourism-related activities have come to a grinding halt. For valley's tourist industry, it is a shutter-down situation. Horticulture is another casualty. Most of this year's apple crop has been somehow harvested and dispatched to terminal markets for sale. But returns have been alarmingly low. "An apple box would fetch anything between Rs 700 to 800. This time our produce is being sold at Rs 400 to 450 in the terminal markets," said Showkat Ahmad, an orchardist in south Kashmir's Shopian district famous for high-quality Kashmir apples.
Even as thousands of Kashmiris earning a day's meal engaged in tourism, transport or small businesses are finding it difficult to sustain families, there is a construction boom going on at places notified as green belts or at places where obtaining government permissions for constructions is next to impossible. "A truckload of sand that would cost around Rs 7,000 before the unrest is being sold at Rs 15,000. There is a huge demand for sand, cement, gravel and other construction materials in areas where construction had been banned by the government," said a truck owner in north Kashmir's Ganderbal district.
As the security forces focus on law and order, smugglers are having a field day looting forests and selling timber at throwaway prices. It is a free-for-all situation. The authority of the state government has been undermined to an extent that the field staffs of various departments turn a deaf ear to complaints of smuggling, unlawful constructions, and encroachments. With hardly a clue about how to end the misery of the people or end the current crisis, both demonstrators and the authorities are looking heavenward.
It was for the first time in last over two-and-half months that the Sunday market stayed open at Lal Chowk, Kashmir's main market, which had usually seen deserted roads and closed shops. The footpath vendors had laid out the used clothes, shoes, and handicraft products on the charpoys as people thronged the market. People had lined up outside petrol pumps and heavy movement of vehicles during the day caused traffic jams at many places. According to the Hurriyat calendar, shops, and other business establishments stay open between 6 pm to 6 am. The protest calendar has changed the routines of the people who work in Kashmir. The working hours for many have spilled into the night and in a large number of areas of Kashmir normalcy returns in the evening after daylong clashes with the forces and the blockades on the roads are removed.
Observation
True, regular shut downs in Kashmir have badly affected the life of ordinary Kashmiris. However, Indian government presents an ugly face to tell the world that it is not bothered about the pathetic situation in Sri Nagar or elsewhere in Kashmir, as it is only interested in retaining Kashmir under its control.
Military establishment, RSS-BJP, and media lords enjoy deriving sadistic pleasure in the genocides of Muslims of Kashmir. They would very much like to kill all Kashmiri Muslims with Israeli terror goods in one big go as the Chechen Muslims, demanding freedom, were done with stock and barrel in Russia. Even China's hate for Muslims is also an encouraging feature for New Delhi which now seeks to come closer to Beijing enjoy a sort of joint occupation of Kashmir along with Pakistan. China tries to help India by withdrawing its top female badminton players so that Indian women shutters could now fearlessly play and win games. China has been a deadly threat to Indians. That is the sport politics New Delhi seeks.
India, at least now after murdering over 1000,000 Kashmiri Muslims just like Indian cricketers hit 100, 200 etc, for entertaining the ruler sin New Delhi, will have to recognize, sooner than later, the anger of Kashmiris over Indian military brutalities and terror tactics to silence them, should realize the futility of sitting on false prestige and will have to give in to the demands of the people of Kashmir.
True, fake encounters are the favorite pass time operation of Indian military personnel who continue to occupy Kashmir brutally, enjoy special ultra laws, promotions for genocides of Muslims as key objective of Indian regime.
Thus, Kashmiris are the target of India for collective punishment for not toeing the Indian line.
Lifting of curfew brought some relief to people of Kashmir who have been suffering from all sorts of negativism of the government. Both the government and the fighting groups are making life in Kashmir intolerable. In the new protest calendar that was issued by the "separatists" in Srinagar, it was for the first time that the relaxation was given from 2 pm to 6 am. In the previous week, there was no relaxation in the strike even during Eid. Even during those two days of the Muslim festival, three people were killed as youth clashed with the forces.
Time is a greatest healer is the common refrain. But for the average Kashmiri, Time has already proven to be the greatest destroyer as New Delhi has many hidden projects in Kashmir. .
India's Constitutional Revocation and Prevalent Security Environment of Kashmir
During Prime Minister Imran Khan's first ever visit to the US on July 23, 2019, President Trump had offered to mediate the outstanding Kashmir issue between India and Pakistan. This move was greatly appreciated by Pakistan with President Trump publicly stating that Prime Minster Modi had requested him to mediate between the two countries over Kashmir during the sidelines of 2019 G20 Summit held in Osaka in June this year. With President Trump's offer to mediate at such a crucial time, the issue has once again achieved global significance. Moreover, President Trump's mediation offers, and India's recent move constitutionally revoke the special status offered to Kashmir would likely have serious implications within the prevalent security environment throughout the region.
India has often rejected such offers claiming Kashmir as its internal matter. Taking a step forward, on August 5, 2019 the government of India revoked the special status of the Kashmir region that has been previously granted under Articles 370 and 35(A) of the Indian constitution through a presidential order. Referred to as the Jammu and Kashmir Reorganization Bill that was later approved by parliament despite the opposition's criticism. Under Article 370 of the Indian Constitution the Kashmir region had been awarded special constitutional rights and a 'so-called' autonomous status of decision making. Following the abrogation of Article 370, the Kashmir region would be divided into two 'Union Territories' i.e. Jammu and Kashmir and Ladakh governed by the Indian central government.
The timing of this constitutional abrogation might have been influenced by President Trump's offer of mediation between India and Pakistan that was reiterated by the US President despite India's rejection. This abrogation was also part of the Bhartiya Janata Party's (BJP) election manifesto as promised by Prime Minister Modi during the 2019 general election. By fulfilling this electoral promise, Mr. Modi is trying to assert that Kashmir is entirely an internal matter for India and that it would not allow any third country to interfere in the Kashmir issue irrespective of its relations with India.
Based on this notion India is inclined to project this political and constitutional change as its internal matter. By revoking the special status of this disputed region, India also intends to change the demography of Kashmir as much of the current population is Muslim. India has been involved in various tactics to change the demographic structure of Indian Occupied Kashmir (IOK) which includes a steady stream of Hindu migrants relocating and settling in masse from other parts of India in this predominantly Muslim region.
This trend is also evident in the region's population numbers. In 1947 for instance, the Muslim population of IOK was about 79 per cent. As of 2018 this figure has been reduced to 68 per cent. In this regard the abrogation of Article 35(A) would likely intensify this trend as in the future, non-residents of Kashmir would be able to purchase property in Kashmir and would become permanent residents with a right to vote.
The security environment of Kashmir has been at stake in recent years due to India's desire to oppress the freedom movement militarily. During Prime Minister Modi's first term from 2014-2019 the Kashmiri freedom struggle has seen greater military suppression, especially since 2016 when a prominent freedom fighter Burhan Wani had been brutally assassinated. However, it seems that India has still not succeeded in achieving its desired objectives. After a landslide victory in the 2019 elections and with Mr. Modi once again in office as Prime Minster, the military suppression of the freedom movement in Kashmir has further intensified. Recently, India has deployed an additional 38,000 paramilitary troops in the region to join more than half a million troops and paramilitary forces already present. Along with this increased military presence in Kashmir, India has also been involved in continued aggression across the Line of Control (LoC) as evident by its use of prohibited 'cluster bombs' against the civilian population. These could have seriously provoked Pakistan to respond in an offensive way and might have resulted in another February 2019 episode.
At the present, Indian aggression along the LoC poses a major threat to peace in the region. India might believe that it could carry out a limited attack or 'surgical strike' against Pakistan which would stay below Pakistan's nuclear threshold as evident from the February 2019 military engagement and the recent attacks along the LoC. India has repeatedly attempted to dominate the escalation ladder as was shown in the recent escalation instance the recent escalation following the Pulwama attack. Prime Minister Imran Khan has warned about the possibility of a 'false-flag operation' in Kashmir carried out by India for which Pakistan might be blamed. Based on such blame India could launch a limited attack or a low intensity conflict across the LoC. Consequently, Pakistan would be left with no choice but to respond in kind to any such aggression by India.
India's abrogation of Kashmir's special constitutional status and its military offensive in Kashmir could trigger another politico-military escalation between India and Pakistan within a year. India's policy to forcefully make Kashmir an integral part of the Indian Union by annexing it through political and military means would serve a very dangerous precedent which would likely pose as a serious detriment towards the peaceful settlement of the Kashmir dispute. This change in the constitutional status of Kashmir would greatly limit the prospects for third-party mediation in the future especially for the United Nations, whose resolutions on Kashmir clearly provide a right of self-determination to decide Kashmir's future. Unfortunately, the prevalent security environment in Kashmir is dominated by India's aggressive behavior which ultimately would have long lasting implications for strategic stability throughout the South Asian region.
China- Pakistan: Centaur of Friendship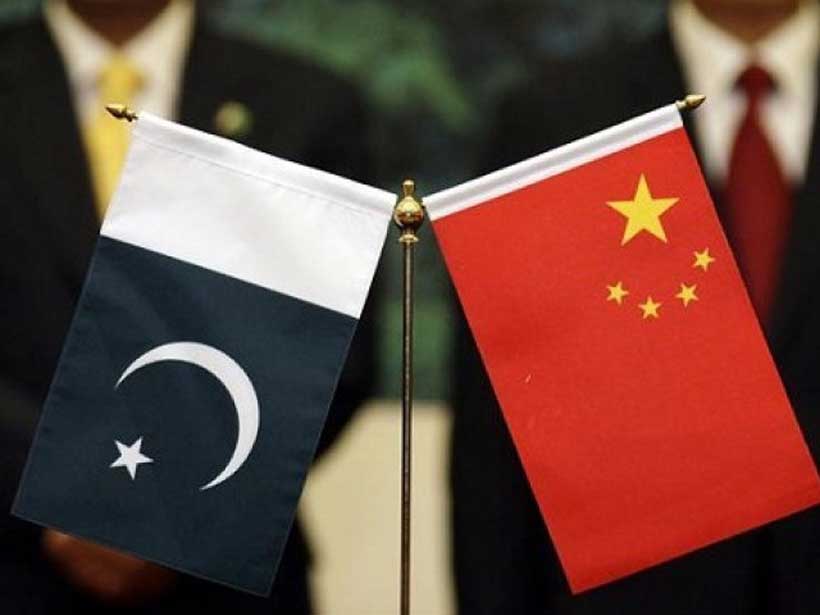 China has been always quotes as an all-weather ally to Pakistan. This mark is not been achieved in a day. Pakistan and China have always been close companions to each other whether its diplomatic or economic fronts. The "deeper than oceans" bond was initiated in 1951 when Pakistan was on the list of first countries who had recognized People's Republic of China after it officially ended its ties with Taiwan, officially known as Republic of China. Ever since the two countries have actually proven themselves to be iron brothers. Whether it is socio-economic sphere or any issue of national, regional or global importance, the two have stood by each other through thick and thin.
This bond was further strengthened after Beijing launched its Belt and Road Initiative with China Pakistan Economic Corridor as its flagship project. CPEC had been no less than a soothing drug to the maltreated economy of Pakistan. China provided Pakistan with the much needed co-operation specifically in the areas of power generation and infrastructural development. Whereas Pakistan provided China with an alternative route for its trade across the globe that was shorter and beneficial from all aspects.
However, this resolve to cooperate is not limited to bilateral level. China has always supported Pakistan on issues of regional and global importance. This was even acknowledged by the Prime Minister of Pakistan on BRF this year too. He said, "I want to thank China and its leadership for their unwavering support for Pakistan."
During the recent scenario where India unilaterally scraped article 370 and had illegitimately taken Kashmir under Delhi's control directly, it was China who rendered its full support to Pakistan's stance. According to a report of China Daily, China strongly opposes the Indian act of inclusion of Kashmir. China has also urged India to act in accordance with the bilateral ties with Pakistan and with China on the issues of administrative jurisdiction.
Nevertheless China had also assisted Pakistan in internationalizing the issue of Kashmir, rebuking India that it is not an "internal matter". China had backed Pakistan's request for holding a UN Security Council's meeting to resolve the matter. The South China Morning Post, called Kashmir "a flashpoint in ties between the two nuclear-armed neighbors".
Considering the volatile situation, UN Security Council met behind closed doors on Friday, August 16, 2019 with Kashmir Issue as the only agenda point. The meeting was called specifically for Kashmir for the first time after 1965. Chinese Ambassador, Zhang Jun later spoke to media and once again urged the two-parties to refrain from taking any unilateral action that can aggravate the situation and take measures to solve the issue in lines with the UN resolutions.
In 2018, Donald Trump had tweeted threateningly where he accused Pakistan of "nothing but lies and deceit" and fooling US leaders. Trump also announced that he would not provide any further aid to Pakistan. China once again came out to stand for its strategic partner. China urged the global community that the world should acknowledge Pakistan's "outstanding contribution" as it has made huge efforts and sacrifices to fight terrorism.
Previously, China had defended Pakistan despite the rage, which the decision had received. In March this year, India had requested UNSC to brand Masood Azhar, the leader of an organization already banned by Pakistan, as a global terrorist. The move was vetoed by China, China's Foreign Minister said that they need more time and decided to put a technical hold.
China had also stood by Pakistan when back in 2015 it supported Pakistan's engagement with Nuclear Suppliers Group and expressed hopes for Pakistan's attainment of membership. China's Foreign Ministry Spokesperson Hua Chunying had replied to a reporter regarding Pakistan's aspirations for NSG saying China wished to strengthen cooperation with Pakistan.
Despite the fact that in international relations there are not permanent friends but the bond which Beijing and Islamabad shares has turned the caps. This bond without any doubt is based primarily on mutual benefit and respect but there is more to it too. China supports Pakistan and had supported Pakistan even in times of despair. It took decades long cultural, diplomatic and economic understanding to carve this centaur of friendship between both nations. Islamabad needs to enhance its diplomatic understanding with Beijing as recent diplomatic bustle over Kashmir clearly showed the allies.
Kashmir Once Again Playing out as Diplomatic Theatre at the United Nations
Friday's closed-door meeting of the UN Security Council on Jammu and Kashmir marked the first time in over 50 years since the issue was discussed at the world's foremost diplomatic forum. This issue which has long remained at the center of India Pakistan tensions recently received fresh impetus following India's unilateral decision to withdraw the special status awarded to the region. This was followed by a widespread clampdown in the form of an indefinite curfew as well as a media and communications blackout that is currently in its second week.
Consequently, the above mentioned UNSC meeting on Kashmir forms a key component of Pakistan's diplomatic offensive following India's actions. As such, it represents a highly interesting case of diplomatic theatre where the anticipation of possibly resolving or bringing about at least some semblance of positivity to a long-festering conflict has generated considerable interest the world over. This includes interest from both the international media as well as several observers and diplomats as a possible precedent for a consensus driven approach to conflict resolution in general.
However, the lack of any meaningful outcome or even a joint statement directly arising out of this meeting has led to an almost perverse battle of sorts over optics and narrative between key stakeholders, which aims to leverage the UN's significance as a platform for international consensus. Especially with a view towards placating an international audience's expectations of what is just or right, the absence of a joint statement following this meeting has led to a vacuum that has resulted in even greater discord regarding this issue. Thus, instead of a collective decision or stance taken on the issue by the UNSCC, what was instead witnessed was China and Pakistan presenting their cases for international mediation at one end, and India insisting on the issue remaining an internal matter at the other. This for instance was clear in the press statements given by each of these countries' representatives following the end of the UNSC meeting.
Against a backdrop of the UN Security Council and speaking in a microphone carrying the white on blue letters of the 'UN', Chinese ambassador Zhang Jun was the first to state that all the UNSC members were gravely concerned at the human rights situation in Kashmir and that there was general agreement that all parties concerned should refrain from taking any unilateral action that might aggravate the situation further. He went on to state that as per China's stance on the Jammu and Kashmir dispute, the status of Kashmir was still undecided and that it should be resolved via peaceful means in accordance with the UN charter, the relevant UN Security Council Resolutions as well as the bilateral resolutions pertaining to it.
Pakistan's representative to the UN, Maleeha Lodhi whose remarks closely followed the Chinese Ambassador thanked China for lending assistance in her country's request for calling the UNSC meeting. She pointed out that the fact that the meeting was held was itself a major diplomatic victory and that the voice of the Kashmiri people, despite all attempts to silence it was heard at the world's highest diplomatic forum. She stated that this meeting was the first step taken as part of a protracted and drawn out struggle for justice for the Kashmiri people which Pakistan remained fully and vociferously committed to.
Considering how both the Chinese and Pakistani ambassadors while speaking in quick succession nearly echoed each other's policy stances on this issue, it was as if they might as well have written each other's statements themselves. Many observers in the media had later pointed out that the statement given by the Chinese ambassador was in fact a version of a potential joint statement that was to be ideally given by the president of the UNSC. However, since other P5 members had raised reservations regarding its wording and assumptions of the UN's role in mediating the conflict, it was presented instead by Ambassador Jung as China's position on the matter, to which Ambassador Lodhi had voiced her approval.
Both their stances however stood poles apart from the statement given by India's permanent representative to the UN, Mr. Syed Akbaruddin. Given after a brief interlude to the previous two statements, Mr. Akbaruddin explained how following China and Pakistan's statements he was self-admittedly compelled to present his own country's stance on the matter. The gist of it was that India's move to revoke Jammu and Kashmir's Special Status was wholly an internal matter. That it remained committed to resolving its issues with other countries bilaterally and that it was saddened by Pakistan's approach of using violent jihad and terrorism as a precursor to any potential negotiations. In a characteristic show of one-upmanship that has remained a hallmark of India and Pakistan's interactions at the UN, Mr. Akbaruddin also made a flamboyant point of taking questions from Pakistani journalists with whom he at one point even came forward and shook hands with as a gesture of his country's willingness to engage with Pakistan. All while repeating India's decade old stance that Pakistan stop terror in order to initiate talks.
Yet, considering the stage, setting and timing of the situation at hand, what the audience of journalists was in the end left with was a shrewd and knowing diplomat presenting a clear denial of the spirit of the UN. While employing his best smoke and mirrors it was evident that the press conference was being used by Mr. Akbaruddin as an opportunity to distract, disguise and deflect international opinion from the issue at hand. In essence, it presented another example of one of the many slick PR driven spectacles that are passed on for diplomacy at the UN these days. Yet, considering the lack of unity from the UNSC, and China and Pakistan having already attempted to leverage the stage and setting, can one really blame him?
For an organization that once embodied upholding the ideals of peace, justice and equality as its very raison d'être, it is extremely disappointing to see the UN's own inaction and passivity reducing it to being nothing more than mere spectacle. Especially during a time where the world is increasingly plagued by strife and discord, seeing Kashmir being reduced to just another metaphor for such issues speaks volumes of the lack of direction and principles guiding global leadership in our world today.