Kashmir's regular shutdowns: What do Kashmiris gain?
[yt_dropcap type="square" font="" size="14″ color="#000″ background="#fff" ] W [/yt_dropcap]hy don't India help Kashmiris lead a normal life at par with Hindus in India? Perpetual murders and fake encounters from Indian forces occupying Jammu Kashmir and curfews called for by the freedom groups have been a regular feature of Kashmir valley, weakening the nation's infrastructural strength and affecting life of common locals.
Although Indian regime is under global stress and pressure to allow freedoms to Kashmiris, Indian occupational forces in Kashmir valley is least bothered about any peaceful situation in Kashmir that has negatively impacted the freedom groups to go for shut downs and express their anger over occupational crimes by India.
Success or defeat of a freedom struggle cannot explained what they got but how far they have been able to push forward the straggle, and how does the government view the impact of the struggle on the nation and how the people view it.
How does India view the latest edition of turmoil in occupied (Jammu) Kashmir? Does India feel any real worries and concerns?
Endless curfews harm Kashmiris
Kashmiris suffer from militaryphobia as military forces keep targeting Muslims who oppose Indian brutality and occupation. Muslims are being killed on a regular basis in order to sustain the occupation. .
Kashmir today is essentially a police and garrison state where military misuses its extra powers to kick the Kashmiris, While Indian media in general dutifully supports all military crimes in Kashmir, media in Kashmir does not function as the vanguard of the democracy but not essentially in Kashmir where everything is decided by the New Delhi. India has always behaved as a military hegemony in Kashmir but presented itself in the image of victim. is one of essential survival tactics in the conflict zone like Kashmir. What has not been vindicated in Kashmir under the camouflage of 'national interests and threat to security of India' by the Indian media be it fake encounters, rapes innocent murders and virtually everything from sky to earth.
Indian government has been, for quite some time, since the new wave of protests began in Kashmir, trying hard to put an end to the crisis and give a message to world that everything is "normal" in Kashmir. Having burnt its fingers India would now feel better that the JK government, now controlled jointly by the strange bed fellows BJP and PDP, has lifted the perpetual curfew in Kashmir at least temporally, letting Kashmiris breathe freely..
The almost daily anti-government protests, the curfew and near-total shutdowns, and a host of other restrictions sparked by the July 8 killing of a young militant enters its 100th day on Monday. With no respite in sight, both the separatists and authorities seem to be looking to 'Time' to resolve matters — one way or the other. The separatist leaders spearheading the agitation — every single one of them in jail or under detention in their houses — have set the agenda for the stone-pelting protests through weekly calendars. And the authorities seem to be working with the limited aim of containing these with minimal damage.
Reports of shutdown were received from all parts of the Valley. Protests were also reported from parts of Budgam district while massive clashes raged at Baramulla Old Town and Palhallan hamlet. A protest was reported from Ajas area of Bandipora district.The joint resistance leadership has asked people to stage protests on Friday against the killings but the call for shutdown was only for today.
Shutdown, clashes across Kashmir against civilian killings. True, both the government and the freedom groups haven't quite succeeded in their pet projects. .
The curfew, which was imposed in the Valley for the last 79 days, was lifted from all parts of Kashmir on September 25 but restrictions on an assembly of people remained in force in most areas as a precautionary measure. Yes, busy markets, traffic jams and crowds area back in Kashmir after so many days of unrest. However, off and on curfews re-imposed and relifted in some areas.
Entire Kashmir has been in turmoil for quite some time. Thousands attend multiple funerals of Hizb militant at Kulgam Srinagar: Amid simmering tensions, Kashmir Valley observed a complete shutdown against killing of three civilians and one militant by Indian forces at Chadoora area of Budgam district during which clashes and protests erupted across the vale while thousands attended multiple funerals of the insurgent at Kulgam district.
Kashmir national protest
The complete strike was observed in all parts of the Kashmir against killing of three civilians identified as Ishfaq Ahmad Zahid Rashid and Saqib Ahmad and also against the Hizbul Mujahideen militant Tauseef Ahmad at Chadoora during 10-hour long firefight. The call for shutdown was given by joint resistance leadership.
While Indian military forces have high precision terror goods made in India and abroad, including in Israel, the freedom groups have none of them. The youth resort so stone peddling tactics as the only available source of self defense. Stone-pelting clashes broke out at Rawalpora, Bagh-e-Mehtab, Zampa Kadal, Batamaloo, Habba Kadal, Safa Kadal, HMT, Parimpora and other areas of the city. The clashes were also reported from several old city areas including Rainawari. Police used teargas shells to disperse the protesters. One civilian was injured during clashes at Rawalpora and he was shifted to hospital.
While last rites of three civilians were held yesterday only, thousands of people today turned up for the funeral prayers of Tauseef at his ancestral Kanjkul village of Yaripora area of Kulgam district. Reports said several rounds of funerals for the slain were held due to presence of thousands of people.
Soon after the funeral of the Kashmiri youth leader, the slain was laid to rest amid sobs and tears. The burial followed by massive clashes at Kanjkul and Yaripora where youth resorted to heavy stone pelting on government forces. Scores of youth and eight cops including SHO Yaripora Athar Samad were injured in clashes at Yaripora. Several youths were also detained during clashes at Yaripora. In Srinagar, a complete shutdown was observed since morning. All the shops, commercial outlets and educational institutes were closed. The public transport on the roads was off while private vehicles in less numbers were plying. The train service from Banihal to Baramulla was suspended owing to law and order problem in Budgam.
Militants attack police party in south Kashmir
Indian media reporting and analyses make Muslims in Kashmir the problem. Media barons don't dare to show the reality and true picture for it is sure to strike the sympathetic chord with the Kashmiri people. The role of Indian media in Kashmir is to defend the status quo. Indian media is seemingly independent but essentially extended arm of Indian state as it is being bankrolled by the political economy of subsidies of state and huge government advertisements industry. Therefore it is essential to dance on the tunes of government if the media barons wish to survive, as largesse's can be shifted if loyalties are subverted and diverted.
State killing and other forms of atrocities in Muslim dominated Kashmir valley are so common that Kashmiris have taken it their fate to to be ready t get killed by Indian forces. Normal life remained affected in the Valley for the 78th consecutive day before it was finally lifted. Curfews are very regular in Kashmir as Kashmiris refuse to stop demanding sovereignty from India, stop protesting state arrogance.
Lone, according to his family and witnesses, was killed after Indian forces may be for satisfying sadistic pleasure, opened "unprovoked" fire on him while he was harvesting crops in his fields at Nadihal area of Rafiabad. Local hospital authorities said a bullet had hit Lone on his back and pierced through his heart, resulting in his death. "The bullet had damaged his heart, causing his instant death," said Dr Masood, Medical Superintendent of District Hospital Baramulla.
The JK authorities imposed curfew in Handwara and snapped mobile services across North Kashmir apparently to stop protests aftermath of the killing of a young boy in Forces firing at Nadihal Rafiabad in Baramulla district on Friday evening. Thousands of people, who attended the funeral prayers of Waseem Ahmad Lone killed in forces' firing, were in tears as his body was lowered into a grave at his ancestral village of Bunpora in Nadihal area of north Kashmir's Baramulla district. The prayers were led by his father Nazir Ahmad Lone at a school ground in the locality.
Earlier thousands of people assembled on Baramulla-Kupwara highway with the body of Lone to take part in a peace march. Amid pro-freedom and anti-India slogans, the body of Lone was then marched to the school ground for last rites. The mourners chanted anti-India and pro-freedom slogans. Curfew was imposed. Due to shutdown, curbs and curfew life was completely disrupted across Kashmir. A police official told CNS that curfew was imposed in Handwara town of Kupwara district, while it remained in force in three police station areas of downtown Srinagar. He said the curbs on the movement of people remained in force in Nowhatta, Khanyar and Mahraj Ganj police station areas of the summer capital of the state. The official said restrictions on the assembly of people under Section 144 CrPc also remained in force in the rest of the Valley.
People from various localities of North, South and Central Kashmir accused forces of damaging property during nocturnal raids. A private restaurant-cum-guest house was damaged allegedly by police and CRPF men on late Friday night. Muhammad Amin Shaikh, owner of Hotel Blue Spring, Verinag said a forces party raided his restaurant around 10 PM last night and threw stones and damaged the doors, windows and furniture of the hotel. He said that Forces could not enter the hotel as it was locked but they damaged property worth lakhs of rupees. Locals from the same area accused forces of damaging private property. They held protests against the "atrocities" done by forces.
At least four civilians were injured when police and CRPF men fired tear gas canisters and fired pellets to foil a pro-freedom rally in South Kashmir's Islamabad district on Saturday. Reports said that people of Shangus and its adjoining areas had planned a pro-freedom rally in the premises of Markaz-i-Jamia Masjid Shangus. "The locals said that three injured civilians were rushed to PHC Nowgam. However, a doctor at the health facility said that they received only one person who was hit by pellets on his back. The locals further said that the forces damaged a 100 KV electricity transformer. "While leaving the village forces damages several residential houses and made a few arrests made," the local said adding that people erupted in protests seeking immediate release of the arrested civilians
Nazir Ahmad Mir, the owner of Sonatraders, a gas distribution agency, said that he has turned to a new routine following the strike calendar issued by the separatists after the killing of Burhan Wani, Hizbul Mujahideen militant commander. He wakes up before 4 am to oversee the supply of gas cylinders from his godowns at Bemina and Karanagar in Srinagar city and ensures that the delivery is done before 6 am. In the evening, he brings the staff from different parts of Srinagar to his Karan Nagar office who works late into the night to sell the gas cylinders. Mir has turned to this new routine of working in the evening instead of day, after the strike call given by the Hurriyat Conference.
Protest calendar
In a fresh protest calendar, issued by the freedom groups recently, have asked the people to observe the shutdown. Besides marking a new way of life in Kashmir, the ongoing protests have also united the two factions of Hurriyat Conference led by Syed Ali Shah Geelani and Mirwaiz Umer Farooq who are issuing a common calendar now. The people are also following the calendar to observe different modes of protests. Youth and elderly are seen rolling out mats on the roads to offer prayers and even turn to the cleaning of lanes and drains.
Around 6 pm shopkeepers are seen opening the shutters and vendors lay wares on the footpath and roads are cleared of blockades. Barbers shops remain filled with people as they wait for their turn for the haircut while people jostle to fill their vehicles at petrol pumps. On Sunday, after 2 pm almost every shop was open in Chanapora and Jawahar Nagar. Traffic police had a tough time regulating the jams in Srinagar as people had parked the vehicles outside the shops in Lal Chowk due to which the pedestrian movement was also affected. There was a total gridlock in the city and it took hours for people to reach the Lal Chowk.
At a famous handicrafts shop, Amirudin and Sons, salesman Aijaz Ahmad, said that they have been footing losses of between seven to eight thousands on a daily basis. He, however, said that Kashmir issue should be resolved soon so that people can live peacefully. The owner of Sonatraders, Mir, said that he has to also bring the staff to the office due to the protests. "I have adjusted to a new routine of life after the protest calendars were issued by the Hurriyat Conference. The internet services remain suspended here due to which we are not able to make the online bookings for home delivery. It is due to this that I have to ferry the staff to the office during the relaxation in the shutdown announced," he said.
President of the Federation Chamber of Industries Kashmir (FCIK), Mohammad Ashraf Mir, said that the industries have not benefitted from the protest calendar. "Due to the incidents of stone pelting we are not able to carry the truckloads of material to the industrial estates. However, there are only a few industries which are functional like the two medical oxygen supply plants. We are footing a loss of Rs 100 crore daily, but we are continuing with the protests as more than the business' loss it is the loss of daily lives that matters for us. The government should hold dialogue with separatists to end the current unrest." But government does not seem interested in solutions.
Regular violence and shut downs cost Kashmiris dearly
The response to the violent protests that spontaneously erupted after the killing of Hizbul Mujahideen commander Burhan Wani has so far left over several people dead and more than 12,000 injured. Most depressingly, over 100 of the people hit by pellets fired from pump-action guns by the security forces are facing the grim prospect of permanent blindness.
As news of the protests slipped from prime time to lesser slots on TV and from the front pages to the inside pages of the national media, Kashmiris of all hues, including the ruling People's Democratic Party (PDP) of Chief Minister Mehbooba Mufti, seem to believe that sheer fatigue will finally bring things back to normal.
100 days of violence and near-continuous curfew has dealt an almost death-blow to every public institution in the Kashmir Valley. Crippled the economy of Kashmir, slashed the income of Kashmiris.
The mainstream politicians, especially those in power and enjoy the courtship of central government with money and permissions for foreign trips,etc , believe the futility of endless violence will dawn on its perpetrators with the passage of time.
The ruling PDP-BJP duo makes fun of freedom fighting Kashmiris groups and do everything possible to get them killed or terrorized in their own homes under house-arrests . "How long can they (separatists) keep telling people — and expect them to believe — that Azadi is waiting on the other side of the Jhelum river," a mainstream politician belonging to the ruling PDP-Bharatiya Janata Party alliance laughingly tell the media lords
Interestingly, the mainstream politicians and the freedom groups led by Syed Geelani have sustained their constituencies too long on abstract promises — and even veiled confessions would mean further trouble for them. As both sides wait for time to heal, or throw up solutions, the worst sufferer of the 100-day strife — the average Kashmiri struggling to earn a daily living — is fast coming to terms with a "new normal" marked by acute scarcity, sky-high prices, closed educational and other institutions, and the emergence of organised crime that seems to have stepped into the vacuum created by the absence of law and order.
All public institutions have suffered to an extent that might take years to recover, but the greatest loss has been to the education of children. All schools, colleges and universities have been closed since the violence erupted.
The state government partners PDP and BJP have their pet projects. While PDP is eager to end NC of Omar, the bJP is bent upon make intrusion into the Kashmiri valley where only Muslims have political influence. PDP and BJP duo has sought to get educational institutions opened, but the move has been successfully resisted by others who believe that their re-opening is a backdoor attempt to bring back normalcy. In this tug-of-war, the valley is likely to see another generation of dropouts this year.
Tourism industry like exports has suffered. In last June, before the protests erupted, it had appeared a promising summer/autumn with all tourist centres reporting heavy bookings. With the protests covering the entire tourist season, hotels, guesthouses, houseboats and other tourism-related activities have come to a grinding halt. For valley's tourist industry, it is a shutter-down situation. Horticulture is another casualty. Most of this year's apple crop has been somehow harvested and dispatched to terminal markets for sale. But returns have been alarmingly low. "An apple box would fetch anything between Rs 700 to 800. This time our produce is being sold at Rs 400 to 450 in the terminal markets," said Showkat Ahmad, an orchardist in south Kashmir's Shopian district famous for high-quality Kashmir apples.
Even as thousands of Kashmiris earning a day's meal engaged in tourism, transport or small businesses are finding it difficult to sustain families, there is a construction boom going on at places notified as green belts or at places where obtaining government permissions for constructions is next to impossible. "A truckload of sand that would cost around Rs 7,000 before the unrest is being sold at Rs 15,000. There is a huge demand for sand, cement, gravel and other construction materials in areas where construction had been banned by the government," said a truck owner in north Kashmir's Ganderbal district.
As the security forces focus on law and order, smugglers are having a field day looting forests and selling timber at throwaway prices. It is a free-for-all situation. The authority of the state government has been undermined to an extent that the field staffs of various departments turn a deaf ear to complaints of smuggling, unlawful constructions, and encroachments. With hardly a clue about how to end the misery of the people or end the current crisis, both demonstrators and the authorities are looking heavenward.
It was for the first time in last over two-and-half months that the Sunday market stayed open at Lal Chowk, Kashmir's main market, which had usually seen deserted roads and closed shops. The footpath vendors had laid out the used clothes, shoes, and handicraft products on the charpoys as people thronged the market. People had lined up outside petrol pumps and heavy movement of vehicles during the day caused traffic jams at many places. According to the Hurriyat calendar, shops, and other business establishments stay open between 6 pm to 6 am. The protest calendar has changed the routines of the people who work in Kashmir. The working hours for many have spilled into the night and in a large number of areas of Kashmir normalcy returns in the evening after daylong clashes with the forces and the blockades on the roads are removed.
Observation
True, regular shut downs in Kashmir have badly affected the life of ordinary Kashmiris. However, Indian government presents an ugly face to tell the world that it is not bothered about the pathetic situation in Sri Nagar or elsewhere in Kashmir, as it is only interested in retaining Kashmir under its control.
Military establishment, RSS-BJP, and media lords enjoy deriving sadistic pleasure in the genocides of Muslims of Kashmir. They would very much like to kill all Kashmiri Muslims with Israeli terror goods in one big go as the Chechen Muslims, demanding freedom, were done with stock and barrel in Russia. Even China's hate for Muslims is also an encouraging feature for New Delhi which now seeks to come closer to Beijing enjoy a sort of joint occupation of Kashmir along with Pakistan. China tries to help India by withdrawing its top female badminton players so that Indian women shutters could now fearlessly play and win games. China has been a deadly threat to Indians. That is the sport politics New Delhi seeks.
India, at least now after murdering over 1000,000 Kashmiri Muslims just like Indian cricketers hit 100, 200 etc, for entertaining the ruler sin New Delhi, will have to recognize, sooner than later, the anger of Kashmiris over Indian military brutalities and terror tactics to silence them, should realize the futility of sitting on false prestige and will have to give in to the demands of the people of Kashmir.
True, fake encounters are the favorite pass time operation of Indian military personnel who continue to occupy Kashmir brutally, enjoy special ultra laws, promotions for genocides of Muslims as key objective of Indian regime.
Thus, Kashmiris are the target of India for collective punishment for not toeing the Indian line.
Lifting of curfew brought some relief to people of Kashmir who have been suffering from all sorts of negativism of the government. Both the government and the fighting groups are making life in Kashmir intolerable. In the new protest calendar that was issued by the "separatists" in Srinagar, it was for the first time that the relaxation was given from 2 pm to 6 am. In the previous week, there was no relaxation in the strike even during Eid. Even during those two days of the Muslim festival, three people were killed as youth clashed with the forces.
Time is a greatest healer is the common refrain. But for the average Kashmiri, Time has already proven to be the greatest destroyer as New Delhi has many hidden projects in Kashmir. .
The "Neo-Cold War" in the Indian Ocean Region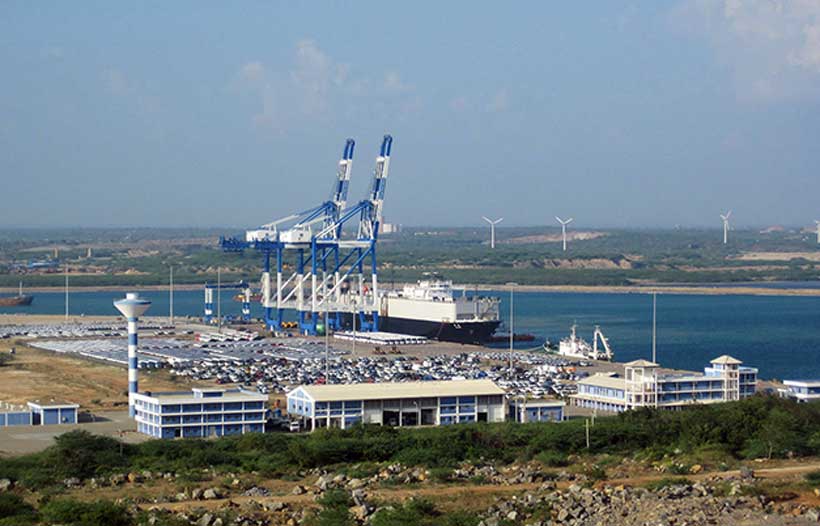 Addressing an event last week at London's Oxford University, Sri Lankan Prime Minister Ranil Wickremesinghe said some people are seeing "imaginary Chinese Naval bases in Sri Lanka. Whereas the Hambantota Port (in southern Sri Lanka) is a commercial joint venture between our Ports Authority and China Merchants – a company listed in the Hong Kong Stock Exchange."
Prime Minister Wickremesinghe has denied US' claims that China might build a "forward military base" at Sri Lanka's Hambantota port which has been leased out to Beijing by Colombo. Sri Lanka failed to pay a Chinese loan of $1.4 billion and had to lease the China-developed port to Beijing for 99 years. Both New Delhi and Washington had in the past expressed concerns that Beijing could use the harbor for military purposes.
The USA, China, and India are the major powers playing their key role in the "Neo-Cold War" in Central Asian landmass and the strategic sea lanes of the world in the Indian Ocean where 90% of the world trade is being transported everyday including oil. It is this extension of the shadowy Cold War race that can be viewed as the reason for the recent comment made by the US Vice President Mike Pence that China is using "debt diplomacy" to expand its global footprint and Hambantota "may soon become a forward military base for China's expanding navy".
According to some analysts, the deep-water port, which is near a main shipping route between Asia and Europe, is likely to play a major role in China's Belt and Road Initiative.
In his book "Monsoon" Robert D. Kaplan (2010), a senior fellow at the Centre for a New American Security notes the following:
[…] the Indian Ocean will turn into the heart of a new geopolitical map, shifting from a unilateral world power to multilateral power cooperation. This transition is caused by the changing economic and military conditions of the USA, China and India. The Indian Ocean will play a big role in the 21st century's confrontation for geopolitical power. The greater Indian Ocean region covers an arc of Islam, from the Sahara Desert to the Indonesian archipelago. Its western reaches include Somalia, Yemen, Iran, and Pakistan — constituting a network of dynamic trade as well as a network of global terrorism, piracy, and drug trafficking […]
Two third of the global maritime trade passes through a handful of relatively narrow shipping lanes, among which five geographic "chokepoints" or narrow channels that are gateway to and from Indian ocean: (1) Strait of Hormuz (2) Bab el-Mandab Passage (3) Palk Strait (4) Malacca and Singapore Straits and (5) Sunda Strait.
While Lutz Kleveman (2003), argues that the Central Asia is increasingly becoming the most important geostrategic region for the future commodities, Michael Richardson (2004) on the other hand explains that the global economy depends on the free flow of shipping through the strategic international straits, waterways, and canals in the Indian Ocean.
According to the US Energy Information Administration (EIA)  report published in 2017, "world chokepoints for maritime transit of oil are a critical part of global energy security. About 63% of the world's oil production moves on maritime routes. The Strait of Hormuz and the Strait of Malacca are the world's most important strategic chokepoints by volume of oil transit" (p.1). These channels are critically important to the world trade because so much of it passes through them. For instance, half of the world's oil production is moved by tankers through these maritime routes. The blockage of a chokepoint, even for a day, can lead to substantial increases in total energy costs and thus these chokepoints are critical part of global energy security.  Hence, whoever control these chockpoints, waterways, and sea routes in the Indian Ocean maritime domain will reshape the region as an emerging global power.
In a recent analysis of globalization and its impact on Central Asia and Indian Ocean region, researcher Daniel Alphonsus (2015), notes that the twists and turns of political, economic and military turbulence were significant to all great players' grand strategies:
(1) the One Belt, One Road (OBOR), China's anticipated strategy to increase connectivity and trade between Eurasian nations, a part of which is the future Maritime Silk Road (MSR), aimed at furthering collaboration between south east Asia, Oceania and East Africa; (2) Project Mausam, India's struggle to reconnect with its ancient trading partners along the Indian Ocean, broadly viewed as its answer to the MSR; and (3) the Indo-Pacific Economic Corridor, the USA's effort to better connect south and south east Asian nations. (p.3)
India the superpower of the subcontinent, has long feared China's role in building outposts around its periphery. In a recent essay, an Indian commentator Brahma Chellaney wrote that the fusion of China's economic and military interests "risk turning Sri Lanka into India's Cuba" – a reference to how the Soviet Union courted Fidel Castro's Cuba right on the United States' doorstep. Located at the Indian Ocean's crossroads gives Sri Lanka the strategic and economic weight in both MSR and Project Mausam plans. MSR highlights Sri Lanka's position on the east-west sea route, while Project Mausam's aim to create an "Indian Ocean World" places Sri Lanka at the center of the twenty-first century's defining economic, strategic and institutional frameworks. Furthermore, alongside the MSR, China is building an energy pipeline through Pakistan to secure Arabian petroleum, which is a measure intended to bypass the Indian Ocean and the Strait of Malacca altogether.
A recent study done by a panel of experts and reported by the New York Times reveal that how the power has increasingly shifted towards China from the traditional US led world order in the past five years among small nation states in the region. The critical role played by the strategic sea ports China has been building in the rims of Indian Ocean including Port of Gwadar in Pakistan, Port of Hambantota in Sri Lanka, Port of Kyaukpyu in Myanmar and Port of Chittagong in Bangladesh clearly validates the argument that how these small states are being used as proxies in this power projection.
This ongoing political, economic and military rivalry between these global powers who are seeking sphere of influence in one of the world's most important geostrategic regions is the beginning of a "Neo-Cold War" that Joseph Troupe refers as the post-Soviet era geopolitical conflict resulting from the multipolar New world order.
IMF bail-out Package and Pakistan
Pakistan may approach IMF to bail-out the current economic crisis. It is not the first time that Pakistan will knock the doors of IMF. Since 1965, Pakistan has been to IMF 17 times. Almost all of the governments has availed IMF packages. Usually, IMF is a temporary relief and provide oxygen for short time so that the patient may recover and try to be self-sustained. The major role of IMF is to improve the governance or reforms, how the ill-economy of a country may recover quickly and become self-sustained. After having oxygen cylinder for 17 times within 5 decades, Pakistan's economy could not recover to a stage, where we can be self-sustained and no more looking for IMF again and again. This is a question asked by the common man in Pakistan to their leadership.  People are worried that for how long do we have to run after IMF package? The nation has enjoyed 70 decades of independence and expects to be mature enough to survive under all circumstances without depending on a ventilator.
The immediate impact of decision to approach IMF, is the devaluation of Pakistani Rupees. By depreciating only one rupee to US dollar, our foreign debt increases 95 billion rupees.  Today we witness a depreciation of rupee by 15 approximately (fluctuating), means the increase in foreign debt by 1425 billion rupees. Yet, we have not negotiated with IMF regarding depreciation of Rupees. Usually IMF demand major depreciation but all government understands the implications of sharp devaluation, always try to bargain with IMF to the best of their capacity. I am sure, Government of Pakistan will also negotiate and get the best bargain.
IMF always imposes conditions to generate more revenue and the easiest way to create more income is imposing tax on major commodities including Gas, Electricity and Fuel. Pakistan has already increased the prices of Gas, Electricity and Fuel. It has had direct impact on basic necessities and commodities of life. We can witness a price hike of basic food, consumer items and so on. Except salaries, everything has gone up. While negotiating with IMF formally, we do not know how much tax will be increased and how much burden will be put on the common man.
We believe, our rulers know our capacity and will keep in mind the life of a common man and may not exceed the limit of burden to common man beyond its capacity. We are optimistic that all decisions will be taken in the best interest of the nation.
It is true, that Pakistan has been to IMF so many times, so this might be a justification for the PTI Government to avail IMF package. But, there are people with different approach. They have voted for change and for "Naya" (new) Pakistan. They do not expect from PTI to behave like previous several governments. If PTI uses the logic of previous governments, may not satisfy many people in Pakistan.
Especially, when Pakistan was in a position to take-off economically, we surrendered half way, may not be accepted by many people in Pakistan.
The government has explained that other options like economic assistance from friendly countries was also very expensive, so that they have preferred IMF as more competitive package. I wish, Government may educate public on the comparison of available options, their terms and conditions, their interest rate, their political conditions, etc. There might be something confidential, Government may avoid or hide, one may not mind and understand the sensitivity of some of the issues. But all permissible information on the terms and conditions of all options in comparison, may be placed on Ministry of Finance's website or any other mode of dissemination of knowledge to its public.
Against the tradition, people of Pakistan have voted Imran Khan, who so ever was given ticket of PTI, public has voted him or her blindly in trust to Imran Khan. A few of his candidates might not be having very high capabilities or very good reputation, but, public has trusted Imran Khan blindly. Imran Khan is the third most popular leader in Pakistan, after Jinnah the father of nation, and Zulfiqar Ali Bhutto, the Former Prime Minister of Pakistan in 1970s.
People of Pakistan have blindly trusted in Imran Khan and possess very high expectations from him. I know, Imran Khan understands it very well. He is honest, brave and visionary leader and I believe he will not disappoint his voters.
Now India denies a friendly hand: Imran Khan debuts against arrogant neighbors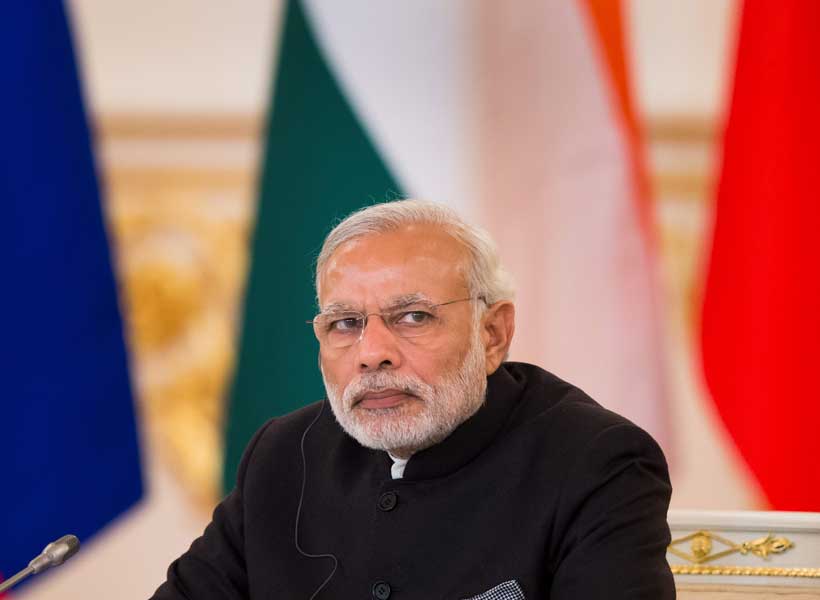 Imran Khan is facing the brunt for overly appeasing its arch rival-India. On September 22, Khan tweeted that he was disappointed over India's arrogant reply to resume bilateral talks in the UNGA and that he had encountered many "small men" in big offices unable to perceive the larger picture.I am observing a south Asian order changing with Khan's rise in Pakistani politics. We in Nepal need to grasp the possible reality before circumstances shall engulf our interests.
Observation 1
Narendra Modi was undoubtedly "The Prince"of South Asia from Niccolo Machiavelli's 16th century classic political narrative. I sense the old prince acting in distress over the rise of a new one. Imran Khan's invitation for a ministerial level meeting in New York; amidst the eyes of foreign diplomats could not have been a better approach by Pakistan in a long time. Instead, Indian foreign minister, Sushma Swaraj dismissed the offer, blaming Pakistan's double standard in killing Indian forces and releasing Burhan Wani's (India's terrorist and Pakistan's martyr) postal stamps. Khan did not sanction the postal release, but as the Prime Minister of Pakistan, he must be held accountable for failing to stop the killings,just when talks were supposed to happen. He should have addressed the highly sensitive Indian government. But, I do empathize with Khan's statement, "small men in big offices"; as he clearly outlined the exact problem. He directly called upon the Indian government to think bigger and escape circumstances to solve historical problems. Narendra Modi has developed a new rhetoric these days; that India is not going to keep quiet over Pakistan's actions. It fits the nature of Machiavelli's Prince as an authority which can maintain national virtue. Unfortunately, I do not buy Modi's rhetoric. The Prince has come a bit late in his tenure to act for Indian virtues. I am sure many at the UNGA would have noticed India's apprehension in the same manner. I suspect that the ex-prince is facing insecurities over the fear of losing his charisma. Nepal, in particular was charmed by his personality when he first visited our capital, with promises that flooded our heart. And then, we faced his double standard; right after the massive earthquake in 2015. Nobody in Nepal will sympathize with Swaraj's justification of cancelling the meeting.
Observation 2
Let me explain the source of insecurity. Modi has thrived by endorsing his personality. A tea man who worked for the railways under great financial hardships, became the poster man of India. He generated hope and trust that his counterparts had lost over the years. His eloquent stage performance can fool the harshest of critics into sympathizing his cause. People have only realized later; many macro economists in India now argue that demonetization was, perhaps, one of the worst decisions for India's sake. Narendra Modi is India sounds truer than Narendra Modi is the Prime Minister of India.
Imran Khan, a former cricketer does not spring the same impression as Modi. Khan, a world champion in 1992, is known for his vision and leadership in Cricket. Comparatively, Khan does not need to sell his poster in South Asia. He does not cry over his speeches to garner mass euphoria. Ask anybody who's into the sport and they will explain you the legend behind his name. I suspect that Modi has realized that he is going to lose the stardom in the face of Pakistan's newly elected democratic leader. After all, the Indian PM cannot match Imran's many achievements in both politics and cricket. I suspect that Modi has realized the fundamental difference in how his subjects inside India and beyond are going to perceive Imran's personality. I expect more artificial discourses from India to tarnish Imran's capabilities.
Nepal & Pakistan
You will not find Pakistan associated with Nepal so often than with India. Frankly, Nepal has never sympathized with Indian cause against Pakistan. We have developed a healthy and constructive foreign relations with the Islamic republic. However, there has always been a problem of one neighbor keeping eyes on our dealings with another. Indian interests have hindered proximity with past governments. Now, Imran Khan has facilitated the platform for deeper relations. He does not carry the baggage of his predecessors. He is a global icon, a cricket legend and a studious politician. He is not the result of mass hysteria. Imran Khan has pledged to improve Pakistan's economy, reinstate foreign ties and boost regional trade. For me, he is South Asia's new Machiavellian prince; one that can be at least trusted when he speaks.