Genocides of Tamils and Indo-Sri Lanka relations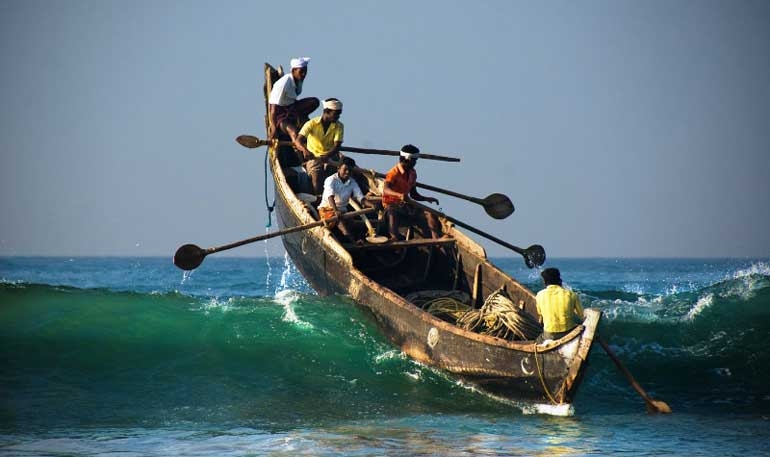 [yt_dropcap type="square" font="" size="14″ color="#000″ background="#fff" ] S [/yt_dropcap]ri Lankan regime, committed only to protect and promote majority Singhalese, continues to attack the helpless Tamil fishermen on sea but Lankan-Tamil relations have been very old. The relationship between India and Sri Lanka is more than 2,500 years old with both countries having a legacy of intellectual, cultural, religious and linguistic interaction.
On the positive side, in recent years, the relationship has been marked by close contacts at all levels. Trade and investment have grown and there is cooperation in the fields of development, education, culture and defence.
Generally, both countries share a broad understanding on major issues of international interest. In recent years, significant progress in implementation of developmental assistance projects for Internally Displaced Persons (IDPs) and disadvantaged sections of the population in Sri Lanka has helped further cement the bonds of friendship between the two countries.
The People of Indian Origin (PIOs) comprise Sindhis, Borahs, Gujaratis, Memons, Parsis, Malayalis and Telugu speaking persons who have settled down in Sri Lanka (most of them after partition) and are engaged in various business ventures. Though their numbers (10,000 approximately) are much lesser as compared to Indian Origin Tamils (IOTs), they are economically prosperous and are well placed. Each of these communities has their organization which organizes festivals and cultural events. According to unofficial statistics, it is estimated that around 14,000 Indian expatriates are living in Sri Lanka. The IOTs are mostly employed in either tea or rubber plantations in Central, Uva and Sabragamuwa Provinces though the younger generation has been migrating to Colombo in search of employment. A fair number of IOTs living in Colombo are engaged in business. According to Government census figures (2011), the population of IOTs is about 1.6 million.
The nearly three-decade long armed conflict between Sri Lankan forces and the LTTE – Lankan war on Tamils – came to an end in May 2009. During the course of the conflict, interestingly, India supported the right of the Government of Sri Lanka to act against so-called Tamil terrorist forces- LTTE, though it also conveyed its deep concern at the plight of the mostly Tamil civilian population, emphasizing that their rights and welfare should not get enmeshed in hostilities against the LTTE.
Katchatheevu
For unknown reasons, Indian government transferred Katchatheevu islet where Indian and Lankan fishermen have been fishing for making livelihoods, to Sri Lankan control, thereby putting Indian interests at bay. Indian Tamil fishermen have been attacked regularly as a major policy of Srilanka. .
Even as Indian Prime Minister Narendra Modi announced an investment of Rs 12,000 crore to upgrade eight state highways to National Highways in his home state Gujarat as the state would go to polls soon, the Sri Lankan government reportedly shot dead 22-year-old Tamil Indian fisherman was on Monday the 06 March while he was fishing in a mechanized boat near Rameswaram Dhanushkodi at a short distance off Katchatheevu islet. One fisherman, K. Britjo, was killed. Another who was injured was awarded in a hospital in Tamil Nadu. The tragedy has ignited tensions in the state but Colombo insisted its Navy was not involved. Sri Lanka says Indians fish on Lankan waters and six fishermen from Thangachimadam in Ramanathapuram district were fishing near the Katchatheevu isle…
Interestingly, Indian government is yet to properly react to Sri Lankan criminal arrogance; ignoring the fact SL killed an Indian on Indian sea. The 22-year-old Indian fisherman was shot dead while he was fishing in a mechanized boat at a short distance off Katchatheevu islet. Local fishermen alleged that he was killed by the Sri Lankan navy while another was injured.
Sri Lanka declined to take responsibility for the murder of a Tamil fisherman. But the Sri Lankan government on Tuesday said that an initial probe report has ruled out its navy's involvement in the shooting of an Indian fisherman, an issue raised by India with Sri Lanka's prime minister.
Indian fisherman Bridgo along with others were fishing near the Katchatheevu islet when the Sri Lankan naval personnel arrived at the spot and opened fire, fisheries department officials in Tamil Nadu had said. Bridgo was shot in the neck and died on the spot and another fisherman, Saravanan (22), suffered leg injuries in the firing. Other fishermen who went along with them escaped unhurt and returned to the shore.
Katchatheevu is located in the narrow Palk Straits dividing India and Sri Lanka. The sea near the island is rich in marine life, leading to frequent clashes between Indian and Sri Lankan fishermen.
Targeting Tamils
The riots in Sri Lanka were common and one-sided against the Tamils and hence meet the definition of a pogrom. The book also explores into the manifestation of Sinhalese nationalism in the form of anti-Tamil movement in a large-scale pogrom as a result of closely coordinated action of politicians, Buddhist monks, and rural Sinhalese
1958 anti-Tamil pogrom and riots in Ceylon, also known as 58 riots, refer to the first island wide ethnic riots and pogrom to target the minority Tamils in the Dominion of Ceylon after it became an independent country from Britain in 1948. The riots lasted from 22 May until 27 May 1958 although sporadic disturbances happened even after the declaration of emergency on 1 June 1958. The estimates of the murders range based on recovered body count from 300 to 1500. Although most of the victims were Tamils, some majority Sinhalese civilians and their property was also affected both by attacking Sinhalese mobs who attacked those Sinhalese who provided sanctuary to Tamils as well as in retaliatory attacks by Tamil mobs in Batticaloa and Jaffna. As the first full-scale race riot in the country in over forty years, the events of 1958 shattered the trust the communities had in one another and led to further polarization.
Sinhalese gangs attacked Tamil laborers in Polonnaruwa farms. The Tamil laborers in the Polonnaruwa sugar-cane plantation fled when they saw the enemy approaching and hid in the sugar-cane bushes. The Sinhalese mobs however set the sugar cane alight and flushed out the Tamils. As they came out screaming, men, women and children were cut down with home-made swords, grass-cutting knives and katties, or pulped under heavy clubs. Those who fled were clubbed down or hit by machetes. In Hinguarkgoda, rioters ripped open the belly of an eight-month-pregnant woman, and left her to bleed to death.[13] One woman in sheer terror embraced her two children and jumped into a well. It has been estimated that 70 people died the night of 25 May.
As the usual international practice, Sri Lanka used some prominent Tamils work against Tamil interest and to promote Singhalese domination and attacks on Tamil community. Pseudo-patriotism a hallmark of Indian system to deny justice to many sections of populations, has been applied by Lankan government and military to injure and insult Tamils. .
Lankan regime fought a historic war to end rights of Tamils in Sri Lanka mainly because majority Singhalese population looks down upon Indian Tamils as semi-humans who should not enjoy any rights in that island nation.
Rajapaksha used the military excessively against Tamil minority fro demanding equal rights. In decimating Tamils, Colombo sought the support of all major powers and neighboring India whose population is Tamils.
War crimes perpetrated by Sri Lanka could silence Tamils and Indian regime at the same time. But Rajapaksa fell in the general poll that brought a new Singhalese regime in 2015 under Maithripala Sirisena as President, a member of Rajapaksa's inner circle, who announced "reconciliation" with Tamil community but nothing has happened to that effect as Sirisena also is keen to promote Singhalese domination in the nation. . .
The need for national reconciliation through a political settlement of the ethnic issue has been reiterated by India at the highest levels. India's consistent position is in favour of a negotiated political settlement, which is acceptable to all communities within the framework of a united Sri Lanka and which also talks about democracy, pluralism and respect for human rights. Sirisena has not done even single thing to show that he is really keen for any reconciliation.
Political Relations President Maithripala Sirisena was elected as the new President of Sri Lanka in the presidential election held on 8 January, 2015. He succeeded former President Mahinda Rajapaksa. Following parliamentary elections on 17 August 2015, Ranil Wickremesinghe, a close ally of Rajapaksha, was reappointed as the Prime Minister by President Sirisena on 21 August 2015.
Notwithstanding Singhalese-Tamil conflict, political relations between India and Lanka have been marked by high-level exchanges of visits at regular intervals. Even after military attacks and even murders of Tamil fishermen by Lankan regime, mutual visits continued even as Indo-Pakistani relations continued to fluctuate on account of Kashmir issue.
Mutual tours as part of betrayal of Tamils
Apparently, both Sri Lanka and India have forged an illicit nexus to target Tamils. India helps Lanka economically while targeting people of Tamil Nadu.
From Sri Lanka, President Sirisena visited India on a four-day starting 15 February 2015. Prime Minister Ranil Wickremesinghe visited India in September 2015, in fact his first overseas visit after being appointed as Prime Minister. President Sirisena and Prime Minister Shri Narendra Modi also met on the margins of 70th session of UNGA in New York in September 2015 and at the COP21 meeting in Paris in November 2015. Sri Lankan Foreign Minister Mangala Samaraweera visited New Delhi in January 2015 on his first overseas official visit. Former Sri Lankan President Chandrika Bandaranaike Kumaratunga visited New Delhi in September 2015 to attend the "Samvad-Global Hindu Buddhist Initiative on Conflict Avoidance and Environment Consciousness" organized by Vivekananda International Foundation. The Sri Lankan Air Force Commander visited India from 27-31 July 2015.
Earlier, the Sri Lankan Navy Commander visited Goa in May 2015 to participate in the keel laying ceremony of the 2nd Offshore Patrol Vessel being constructed for Sri Lanka. The Sri Lankan Defence Secretary Mr. Karunasena Hettiarachchi led a delegation to India for the 3rd Annual Defence Dialogue which was held in New Delhi in September 2015 at the Defence Secretary level. From India, Prime Minister Shri Narendra Modi visited Sri Lanka on 13-14 March, 2015. He also travelled to Anuradhapura, Talaimannar, and Jaffna. External Affairs Minister Smt. Sushma Swaraj was in Colombo on 6-7 March to prepare for Prime Minister's visit. Former President Dr. Abdul Kalam visited Sri Lanka from 25-27 June 2015 to participate in the "International Energy Symposium titled Energy Challenges in the Knowledge Economy". The then External Affairs Minister of India Shri Salman Khurshid, visited Sri Lanka in October and in November 2013.
BJP's External Affairs Minister Ms. Sushma Swaraj led a 12-member Parliamentary delegation to Sri Lanka from in April 2012 as the then Leader of Opposition in the Lok Sabha. Congress party enabled that visit. Chief of Naval Staff Admiral R. K. Dhowan visited Sri Lanka on 22-25 November 2015 to participate in the annual International Maritime Conference 'Galle Dialogue', while Chief of Army Staff General Dalbir Singh Suhag visited Sri Lanka from 29 November – 4 December 2015. Commerce Secretary Shri Rajeev Kher visited Sri Lanka on March 4, 2015 for the third round of Commerce Secretary level interactions. Commercial Relations Sri Lanka has long been a priority destination for direct investment from India. Sri Lanka is one of India's largest trading-partner in SAARC.
Economics
India in turn is Sri Lanka's largest trade partner globally. Trade between the two countries grew particularly rapidly after the entry into force of the India-Sri Lanka Free Trade Agreement in March 2000. According to Sri Lankan Customs, bilateral trade in 2015 amounted to US $ 4.7 billion. Exports from India to Sri Lanka in 2015 were US$ 4.1 billion (up by 2.1%), while exports from Sri Lanka to India were US$ 645 million (up by 3.2%). India is among the top four investors in Sri Lanka with cumulative investments of over US$ 1 billion since 2003. The investments are in diverse areas including petroleum retail, IT, financial services, real estate, telecommunication, hospitality & tourism, banking and food processing (tea & fruit juices), metal industries, tires, cement, glass manufacturing, and infrastructure development (railway, power, water supply).
A number of new investments from Indian companies are in the pipeline or under implementation. Notable among them are proposals of Shree Renuka Sugar to set up a sugar refining plant at Hambantota (US $ 220 million), South City, Kolkota for real estate development in Colombo (US $ 400 million), Tata Housing Slave Island Development project along with Urban Development Authority of Sri Lanka (US $ 430 million), 'Colombo One' project of ITC Ltd. (ITC has committed an investment of US$ 300 million, augmenting the earlier committed US 140 million). Dabur has already set up a fruit juice manufacturing plant (US$ 17 million) in May 2013. On the other hand, the last few years have also witnessed an increasing trend of Sri Lankan investments into India. Significant examples include Brandix (about US$ 1 billion to set up a garment city in Vishakapatnam), MAS holdings, John Keels, Hayleys, and Aitken Spence (Hotels), apart from other investments in the freight servicing and logistics sector. Developmental Cooperation The conclusion of the armed conflict saw the emergence of a major humanitarian challenge, with nearly 300,000 Tamil civilians housed in camps for Internally Displaced Persons (IDPs).
The Government of India put in place a robust programme of assistance to help the IDPs return to normal life as quickly as possible as also consistently advocated the need for them to be resettled to their original habitations as early as possible. India's immediate humanitarian assistance to IDPs included supply of 250,000 family relief packs, establishment of an emergency medical unit which treated over 50,000 IDPs, supply of over one million roofing sheets, as well as 400,000 bags of cement for constructing temporary housing and provision of 95,000 starter packs of agricultural implements. India also assisted in revival of agricultural and economic activities in areas affected by the conflict.
Persecution of Lankan Tamils and Indian money for Colombo
The main impetus for stepping up of India's development assistance flowed from the commitments made during the visit of President of Sri Lanka to India during June 2010, when the then Prime Minister of India announced a Development Package for Sri Lanka. This included construction of 50,000 housing units, rehabilitation of the Northern Railway lines, wreck-removal and rehabilitation of the KKS Harbour, establishment of Vocational Training Centres, construction of a Cultural Centre at Jaffna, setting up a 500 MW coal power plant at Sampur, restoration of Thiruketheeswaram Temple, establishing an Agricultural Research Institute in the Northern Province, expanding the scholarship program for Sri Lankan students to pursue their higher studies in India, setting up Centres for English Language Training and providing technical assistance for the National Action Plan for a Trilingual Sri Lanka.
The Housing Project, with an overall commitment of over INR 1372 crore in grants, is the flagship project of Government of India's assistance to Sri Lanka. It is perhaps the largest such project undertaken by the Government of India overseas.
The first stage of construction of 1,000 houses in the Northern Province was completed in July 2012. The second phase of constructing or repairing 45000 houses in the Northern and Eastern Provinces is being implemented under an innovative owner-driven model, wherein the owner-beneficiaries undertake the construction/repair of their houses themselves and Government of India arranges technical support and financial assistance. This phase was launched on the birth anniversary of Mahatma Gandhi on 2 October 2012 and has made excellent progress since its launch. As on 31 December 2015, a total of 43,800 houses have been completed. During 2015, 13,827 new houses were constructed in the Northern Province, and 2,051 in the Eastern Province.
In addition, 502 damaged houses were repaired in the Northern Province. Only 2,200 houses remain to be constructed or repaired in the Northern and Eastern Provinces, which is expected to be completed during the next few months. The third phase, to construct 4,000 houses in the Central and Uva Provinces through an innovative community-driven approach, will be launched very shortly.
Indian aid
Sri Lanka is one of the major recipients of development credit given by the Government of India. Under a line of credit of $167.4 million, the tsunami-damaged Colombo-Matara rail link has been repaired and upgraded. Another line of credit of $800 million for track laying and supply of rolling stock to support construction of Medawachchiya to Madhu, Madhu to Talaimannar, Omanthai to Pallai, Pallai to Kankesanthurai railway lines and setting up of signaling and telecommunications systems in Northern Sri Lanka is already operational. In October 2014 the Pallai-Jaffna reconstructed railway track and signal system was inaugurated thereby reconnecting Jaffna to Colombo by rail. India also continues to assist a large number of smaller development projects in areas like education, health, transport connectivity, small and medium enterprise development and training in many parts of the country through its grant funding. Cultural Relations The Cultural Cooperation Agreement signed by the Government of India and the Government of Sri Lanka on 29 November, 1977 at New Delhi forms the basis for periodic Cultural Exchange Programmes between the two countries. The Indian Cultural Centre in Colombo actively promotes awareness of Indian culture by offering classes in Indian music, dance, Hindi and Yoga. High Commission organized an event on 21 June 2015 to celebrate the First International Day of Yoga at the iconic ocean side promenade Galle Face Green. The event was attended by two thousand yoga enthusiasts. Every year, cultural troupes from both countries exchange visits.
Pursuant to an announcement made by the Prime Minister of India during his visit to Sri Lanka, a Festival of India in Sri Lanka was launched in November 2015, with 'Nrityarupa', a scintillating dance medley from different parts of India performed in Colombo, Kandy and Galle. The theme of the Festival is "Sangam": a confluence of cultures of India and Sri Lanka. India and Sri Lanka commemorated the 2600th year of the attainment of enlightenment by Lord Buddha (SambuddhatvaJayanthi) through joint activities. These included the exposition of Sacred Kapilavastu Relics in Sri Lanka that took place in August – September 2012.
During the exposition, approximately three million Sri Lankans (nearly 15 percent of the total population of Sri Lanka) paid homage to the Sacred Relics. The Indian Gallery at the International Buddhist Museum, Sri Dalada Maligawa, was inaugurated in December 2013. The Gallery highlights the shared heritage and close Buddhist links between India and Sri Lanka. The two Governments jointly celebrated the 150th Anniversary of Anagarika Dharmapala in 2014.
The India-Sri Lanka Foundation, set up in December 1998 as an intergovernmental initiative, also aims towards enhancement of scientific, technical, educational and cultural cooperation through civil society exchanges and enhancing contact between the younger generations of the two countries. Education is an important area of cooperation. India now offers about 290 scholarship slots annually to Sri Lankan students. In addition, under the Indian Technical and Economic Cooperation Scheme and the Colombo Plan, India offers nearly 200 slots annually to Sri Lankan nationals.
State terrorism and tourism
Tourism also forms an important link between India and Sri Lanka. Government of India formally launched the e-Tourist Visa (eTV) scheme for Sri Lankan tourists on 14 April 2015. Subsequently, in a goodwill gesture, the visa fee for eTV was sharply reduced. The new eTV fee for Sri Lankan nationals is only US$ 25 (plus bank charges of 2.5%), instead of US$ 60 (plus US$2 bank fee) charged earlier. In 2015, out of the total tourist arrivals, 316,247 were from India constituting 17.58% of the total number of tourist arrival to Sri Lanka. Sri Lankan tourists too are among the top ten sources for the Indian tourism market. In 2014, around 200,000 visas were issued by the High Commission and other posts in Sri Lanka to facilitate travel between Indian and Sri Lanka.
Fishermen issue and Indian Community
Sri Lankan government attacks local Tamils as well as those Tamils from India on the sea.
Sri Lanka treats Indian fishermen fishing at Katchatheevu. Given the proximity of the territorial waters of both countries, especially in the Palk Straits and the Gulf of Mannar, incidents of straying of fishermen are common. Both countries have agreed on certain practical arrangements to deal with the issue of bona fide fishermen of either side crossing the International Maritime Boundary Line. Through these arrangements, it has been possible to deal with the issue of detention of fishermen in a humane manner.
Tamils see some apparent secret deal between Indian and Lankan regimes to deal sternly with Tamils and therefore, Indian government allows all atrocities by Lankan military on Indian Tamils. In a civil war earlier, Lankan military committed crimes against humanity by committing genocides of Tamils as part of their goal of holocaust of Tamil population in Lankan Island.
Conspiracy against Tamils?
The new regime in Colombo under Sirisena had declared loudly that it would go for reconciliation but now it has presided over the murder of a Tamil fisherman in Tamil Nadu, breaking all provisions of intentional law.
Is Lankan regime blood thirsty or is it just an isolated tragedy?
When Indian military keeps killing Muslims of occupied Jammu Kashmir it is strange why it is unable to put an end to Lankan arrogance towards Indians. Are Muslims so cheap for Indian regime?
Time is running out for India to make sure seas of Indian Territory are soverign and belong to India.
Sri Lanka fires all shots while India watches the show as a festival firework. Indian deliberately let the Sri Lankan military attack and even kill the Tamil fishermen. When Indian military keeps killing Muslims of occupied Jammu Kashmir it is strange why it is unable to put an end to Lankan arrogance towards Indians. Are Muslims so cheap for Indian regime?
Time is running out for India to make sure seas of Indian Territory are soverign and belong to India. The Modi government has to wake up before Sri Lanka invades Tamil Nadu if they have a hidden plan for that as Tamil people are divided because of the plotters led by Sasikala have divided the ruling AIADMK in order to promote her private interests and control both party and government?
Let the sacrifice of life of fisherman Bridgo resolve the issue of fishing rights of Tamils at Katchatheevu.
The Modi government has to wake up before Sri Lanka invades Tamil Nadu if they have a hidden plan for that?
Perpetual Lankans attacks on defenseless Tamil fishermen on sea are a serious crime committed by the state. India and Lanka must wake up to solve the issue in the best possible manners, preferably through peaceful sincere negations at top level.
Sri Lanka seems to be provoking India for a bloody war.
A war may not necessarily result in peace!
Kashmir Bleeds, International Community Sleeps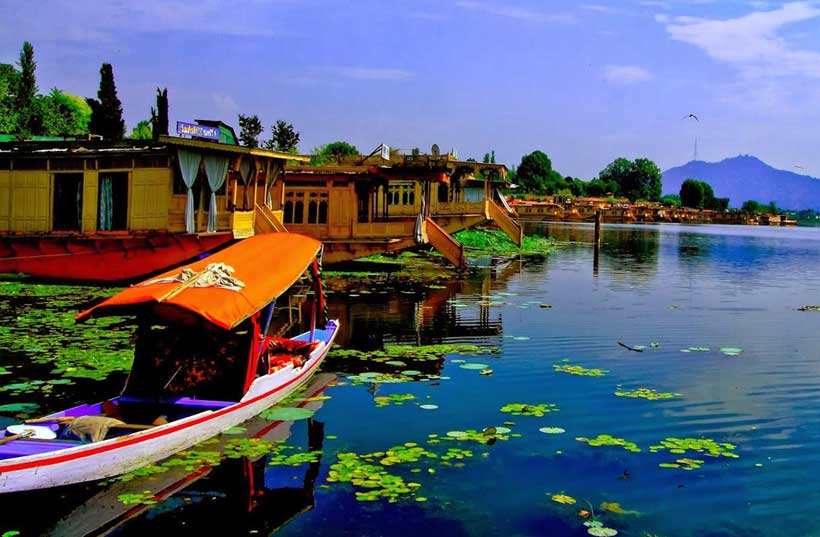 The most beautiful part of the World "Kashmir" bleeds while the International community sleeps. Snow-covered mountains, lush green pasters, blue skies, blue lakes, excellent climate, rich culture, best food, unique race – one of the most pretty races on this earth, makes Kashmir "Paradise, but India has turned it a living hell. Nine hundred thousand troops enforcing curfew since the 5th of August 2019 has turned Kashmir a prison, where 8 million people are under siege, for the most prolonged period of curfew in the known history of humankind. No food, no medicines, no fuel, no electricity, no basic neccessaties of life, yet, the brave people of Kashmir survived and kept their struggle for their legitimate right of self-determination.
Seventy-three years ago, Indian illegitimate occupation armed forces entered Jammu & Kashmir in a stab to subjugate the Kashmiri people. To this day, the brave people of Occupied Jammu & Kashmir (I.I.O.J.K.) have remained committed in their resolve to confront India and stand firm in their quest for the right to self-determination.
On the 5th of August 2019, India took further illegal and unilateral actions to change the internationally recognized disputed status of I.I.O.J.K. and alter the demographic configuration of the occupied territory. Pakistan and the Kashmiris have unconditionally rejected this blatant travesty of law and justice. For over one year, the scale and impunity of the Indian Government's human rights abuses have increased manifold. Through the deployment of additional troops and exceptional media and communication blackout, occupied Jammu & Kashmir has been turned into the largest open prison in the world. The world community is calling India out on its oppression, and its cover-up as one of the world's so-called largest 'democracies' has been undeniably exposed.
Pakistan, along with all other nations and individuals, with human conscious, calls for the urgent lifting of the military siege and media blackout, immediate stop to the violations of human rights of Kashmiri people, release of Kashmiri leaders and youth, and an end to impunity allowed to Indian occupation forces under draconian laws.We urge the international community to play its role in exerting pressure on India to reverse its illegal course in I.I.O.J.K. and restore the Kashmiris' fundamental human rights.
We express complete solidarity with the people of I.I.O.J.K. and assure our Kashmiri brothers and sisters that the Government and people of Pakistan remain shoulder-to-shoulder with them. Pakistan will not concede in its support until the Kashmiris realize their legitimate right to self-determination in harmony with the United Nations Security Council resolutions.
India has turned Kashmir into a volcano, which may burst any time, any moment, and may cause disaster not only to India and Pakistan but may engulf the entire region or the whole world. It is worth mentioning that India and Pakistan both are nuclear states and possess enough piles of lethal weapons to eradicate each other. Mostly, the Government in India has been hijacked by Hindu extremists, and one can expect any abnormal action from them. Or by mistake or accidentally eruption of war, might lead to nuclear war, or World War III.
India is already involved with China, and a war-like situation exists. India is holding parts of Nepal illegally and at odd with Bangladesh, Sri Lanka, Myanmar, Maldives, Sikkim, Bhutan, etc. The extremist Government in India may initiate any misadventure and endanger humanity.
The U.S. is backing India and supporting it to counter China. But, history tells, that when Americans are your friends , you do not need enemies. Former Securty Advisor in Trump Administration, Mr. John Bolten, who has worked with President Trump closely, understands him much better than anyone else. He is of the opinion that President Trump supports India, but if a war broke out between China and India, President Trump might no longer support India. Is India able to confront China???. Let the Indian think tanks and intellectuals decide it.
However, the region is highly populated, with 1.4 billion population of China, 1.2 billion population of India, 220 million population of Pakistan, and almost similar to Bangladesh, etc. The loss of humanity may cross all previous records.
The international community may awaken and take preventing measures to avert any possible disaster.
October 27th: The Tyranny Continues in Kashmir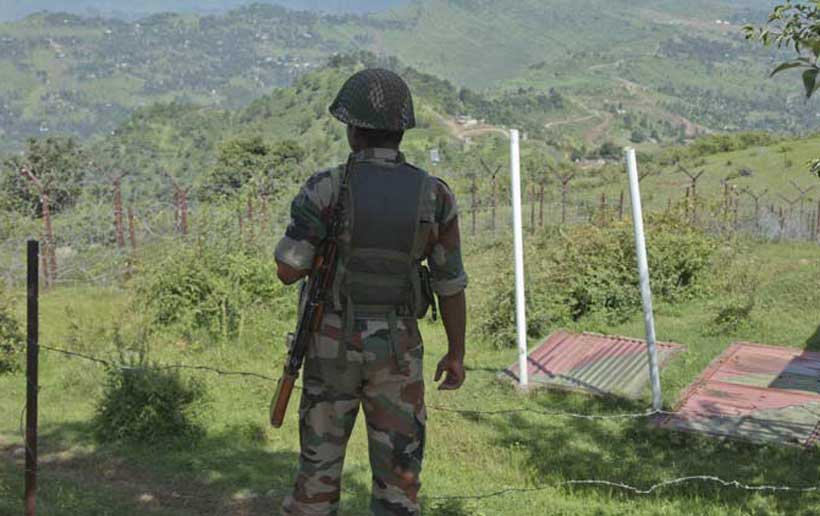 October 27 marks the beginning of Indian Occupation of the disputed territory of Jammu and Kashmir. It is forever scarred in the collective minds of the Kashmiri people as the day they became occupied.
The Kashmir conflict began in 1846 with the illegal, immoral and inhumane sale of the historic state of Jammu and Kashmir to a non-Kashmiri Dogra family for services rendered to the British Raj. From that point, onwards, Kashmiri's have long for self-determination. Yet, tragically, their legitimate aspirations were crushed with the grotesque, irregular and illegal ascension, by the brutal foreign ruler Maharaja Hari Singh who did not have the consent of the people. With the arrival of Indian soldiers – the historic Black Day of Occupation begins its most recent and insidious manifestation.
The Princely State of Jammu & Kashmir obtained independence on August 15, 1947, when British paramountcy lapsed. At that moment, under international law as understood by Indian National Congress, The Muslim League and Great Britain, sovereignty in Kashmir devolved on its peoples, not its autocratic Maharaja. Indeed, Kashmir was beset by wholesale domestic revolt against the Maharaja when independence arrived, and widened in the initial months thereafter. To save his despotism from collapse, the Maharaja requested the assistance of the Indian military on October 27, 1947, after ostensibly signing an Instrument of Accession to that nation. British Scholar, Alistair Lamb has convincingly demonstrated that the Instrument of Accession was as bogus as the Protocols of the Elders of Zion or the Donation of Constantine. An original has never been found, and there is no plausible explanation for a disappearance if an original had ever existed.
The people of Kashmir are constantly reminded of the resolution # 47, adopted on April 21, 1948 that states that the future status of Kashmir must be ascertained in accordance with the wishes and aspirations of the people of the territory. This resolution was agreed upon by both India & Pakistan, negotiated by the United Nations and accepted by the Security Council.
Ambassador Warren Austin of the United States said it the best in the Security Council on January 24, 1948, "…When India accepted the accession of Kashmir, it made its act stand for a great principle by stating as a part of the acceptance, that it was conditional on fair plebiscite being held to determine the will of the people of Kashmir with respect to accession. I think an example was made in history at that point."
India, however, was soon undeceived of its delusions over Kashmir's political yearning. Recognizing that its people would never freely vote accession to India, it contrived excuse after excuse to frustrate a plebiscite. When the United Nations proposed arbitration, a reference to the World Court, or any other method of resolving minor demilitarization quarrels, India nixed them all. After a few years, it dropped all pretense of acceding to a referendum by unilaterally proclaiming its annexation of Kashmir. India's proclamation has never been accepted by the United Nations, which continues to list Kashmir as a disputed territory who future status is yet to be determined by its people.
History proved the British Prime Minister Clement Richard Atlee wrong when he said on November 7, 1947, "…he (Pandit Nehru) undertook that the will of the people should be ascertained, and he proposed that this should be done under the authority and supervision of the United Nations…I can't believe that Mr. Nehru's pledges have the sinister implications."
India's creepy design was also confirmed by Bertrand Russell who said in 1964 " The high idealism of the Indian government in international matters breaks down completely when confronted with the question of Kashmir."
So, a false narrative was concocted by India, out of nothing more than thin air, in a vain attempt to intellectually subjugate a people. This challenge is most serious, since it resonates, even today with more vigour. How often do we hear outlandish statements like, 'Kashmir is an integral part of India'? These statements do not exist in a vacuum. They are loaded and violent. This form of violence is more insidious, more difficult to confront, for it is attempting to indoctrinate Kashmiris about their past, their present and direct them to a future that does not belong to them. They had become the objects of history rather than the masters of it.
Another serious challenge that people of Kashmir face, when attempts are made to confine the Kashmir dispute to a bilateral matter between India and Pakistan as if Kashmiris were inconsequential. This charade of sorts represents an outrageous attempt to restrict discussions of Kashmir, to India and Pakistan to the exclusion of the most important party to the conflict – the people of Kashmir. Today, this strikingly ignorant political strategy has collapsed after the Abrogation of Article 370 & 35 A on August 5, 2019 and no longer is considered an honest initiative for resolving the Kashmir dispute. It has not achieved any of its desired objectives of bettering relations or resolving Kashmiri aspirations for self-determination. It is evident that this policy has proven a colossal failure. If, in more than 73 years, the 'bilateral masquerade' has produced nothing more than cheap photo opportunities, then it is better to once and for all, put this show to an end.
The world powers and the saner elements in both India and Pakistan need to realize that the bilateral talks between India and Pakistan have always remained barren. And trilateral dialogue between Governments of India, Pakistan and the leadership of Kashmir — without any precondition from any side — is the only way to resolve the issue of Kashmir once for all. Participation of Kashmiri leadership in the dialogue process is the sine qua non that will help to achieve the lasting peace and tranquility in the region of South Asia.
In fact, a 'Kashmir Quartet' should be established that includes Kashmir, Pakistan, China, and India. Moreover, outside intervention and mediation should include the United Nations. The chairmanship of the Kashmir Quartet mediation should be undertaken by a person of international stature, such as Kjell Bondevik former prime minister of Norway or President Mary Robinson of Ireland.
Today, the challenge before us is that a new generation in Kashmir has been raised with blood and tears for which death no longer poses a threat for what can death do that life has not done before: their suffering is freeing them from fear. Kashmiris' fearlessness has led to the powerful protests and the largest demonstrations in recent years. The presence of hundreds of thousands of people on the streets of Srinagar, marching towards the office of the UNMOGIP, is a proof that the freedom struggle is not a terroristic movement but a movement that is indigenous, spontaneous, peaceful and popular.
Now, is the time that Mr. Antonio Guterres, the Secretary General of the United Nations brings the situation in Kashmir to the attention of the Security Council under the provision of the Article 99 of the United Nations Charter. It is here in the region of South Asia that not two but three nuclear powers have been eyeball to eyeball for the last one-year? The Article 99 authorizes the Secretary General to 'bring to the attention of the Security Council any matter which in his opinion may threaten the maintenance of international peace and security'. If not now, then when can Article 99 be invoked to bring peace and stability to the region of South Asia.
The UN Secretary General should listen to Mr. Gross, US Ambassador to the UN who said in the Security Council on December 5, 1952, we feel that it is the role of the Security Council to assist the parties in seeking to reach agreement.
So, now is no time for complacency or temporizing. And the chilling suffering and misery of the Kashmiri people continues every day a peaceful resolution is deferred.
Promoting Projects and Practices in Community Health in India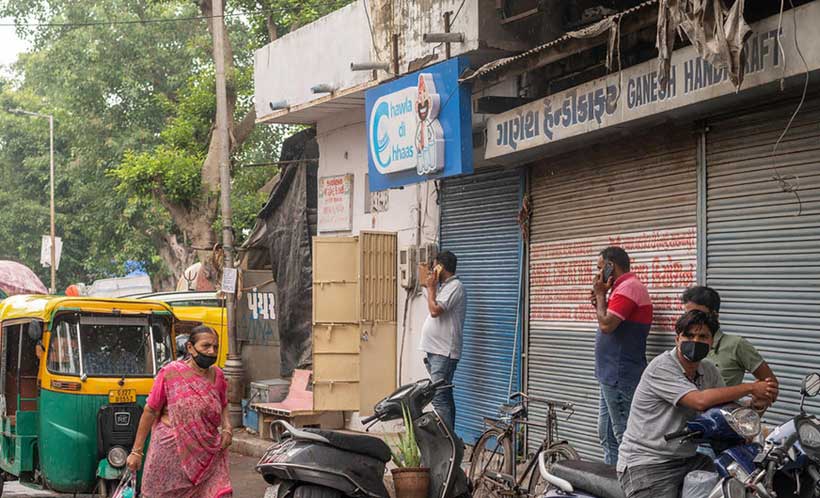 One of the most populated countries in the world, India has been facing problems with regard to well-being of its citizens while sustaining their developmental needs. The need for better health facilities, and developing antidotes for new kinds of pathogens and viruses have made the task more challenging. The respective governments, pharma companies, and testing labs are trying to develop safe trial mechanisms and developing safeguards for protecting the lives of vulnerable sections of society. Within India, the community health programme involves the non-governmental sector, healthcare professionals, economics aspects and social interaction through people and voluntary workers. While the health ecosystem exists, the problem has been finance, support and critical knowledge repository. India did well to address issues such as polio vaccination and creating community awareness for regular medication against tuberculosis. There is a mounting impact of chronic diseases in economic and social sectors, need for quality health services in the wake of changing demographics, and increasing life expectancy have made matters more complex.
In terms of understanding the requirements for building better resilient and health-conscious societies, it is important that the vaccines, lifesaving drugs, and medicines should be developed with certain generalised regulations which can improve the health of the society and address problems faced by people living across regions. While India is a subcontinent comprising of all geographical features, it is also a cauldron of different ethnic communities, and physical features which provides exceptional opportunities for testing and developing medicines which can cater to different physical and pathological profiles of people. Within India, one can find people with different levels of immunity. As the eating and food habits have been different, there is higher incidence of diabetes, hyper tension and cardio diseases in a cross-section of people. It has also been seen that people who are above 40-70 years of age have been more vulnerable to pandemics, and other communicable diseases. A sizeable mortality profile of people suggests that.
In this context it becomes very important that medicines which should be developed should have a better shelf life and give results which can be corroborated with testing facility, with a cross-section of people. The results have usually varied with regard to people with different eating habits and also nutrition factor. Pandemics such as COVID-19 have brought to the fore that India has better resistance mechanisms which has helped in relatively less mortality rate when these people have been infected with COVID-19. The duration of sickness because of COVID -19 has varied from five days to more than three weeks. In such certain times, it has been found that because of lack of any effective medicine or any sure shot diagnostic mechanisms the treatment has prolonged and the recovery has been slow. In terms of legal and other regulatory mechanisms, it has been found that most of the clinical trials which are done in India enroll the vulnerable and poor people and human trials are conducted. There is a grey area of medical compensation and addressing post-tests complications from legal point of view.
For India it has become imperative to develop projects and conduct feasibility studies through government mechanisms rather than through medical companies. While projects have been undertaken to study different kind of diseases that school children and adults will be facing in the next two decades, it has been found that most of the complications will be related to teeth, eyesight, anxiety and mental well-being. However, in the case of pandemics and community health programmes it has been encouraging signs that initiatives such as creating awareness with regard to AIDS, mental well-being, depression and anxiety disorders have been fruitful and rewarding with institutionalising counselling and telephone helplines. Most of the programs have been done and supported by NGOs as well as a few voluntary organisations.
The projects and programmes which can be initiated in India should address core issues. Firstly, the incidence of non-curable diseases, depression, immunity disorders, other issues related to community transmission, and the development of proper safeguards and awareness with regard to pandemics and life-threatening diseases. Secondly, the COVID-19 has opened a Pandora's box with regard to the incidence of diseases which impact community, and thereby also affect government health budget. Lastly, it is necessary that India will have to create medical soldiers and inform voluntary workers so that the community transmission and community health well-being should be addressed on a priority level.
As the COVID vaccine is in different trial stages, many countries are looking for testing facility in India and also conduct human trials, as legal structure in medicinal trials is still in infancy. India needs to address the issue of IPR on developing vaccines and medical history should be addressed jointly as it has been found that many western countries have been purchasing medical history of the patients living in developing Asia, providing vaccines through great testing mechanisms and subsequently using copyright laws to deny cheap medicines to the larger community.
In this regard it is important that India should conduct research on immunity vectors of its population and develop generic drugs which can help in protecting communities from most transmissions. It is also pertinent to note that in terms of the temperature variance across India it provides unique testing opportunities in different conditions. However, there is a need for a holistic approach and therefore it is important that training and sensitisation of the personnel working in this field is of paramount importance. Initiatives related to preventive and therapeutic services is critical. Also, looking for quick alternatives would save the lives of personnel.
Just like any emergency, there is a need for rapid action medical force which can provide immediate assistance and better cognitive abilities track critical illnesses and the reasons thereof. It has been seen in the case of midwifery and associated postnatal diseases that it has worked wonders with a better equipped and knowledgeable person existing in each society for better assistance and awareness.
The critical importance of voluntary workers is that with sufficient technical assistance (which might come from government and state units) gives them confidence and also strengthens their application of knowledge for better informed public health practices and policies. Technical assistance and quick action through centralised control centre has to create the first line of defence in case of a pandemic.
The institutes which have been working in this field are Public Health Foundation of India, Indian Institutes of Public Health and All India Institute of Hygiene & Public Health, which have been disseminating information through online workshops, seminars, and social media. They have created affiliates and sister agencies working in the field all across India. Networking of public health institutions in medical education need to address issues such as environmental health and countering new kind of diseases which are dominating.
This clearly highlights the fact there is a need for understanding pandemics, developing awareness among communities about public health, and stress on hygienic environment, conducting long term research on emerging diseases and promoting research in tropical medicine.
India need to allocate separate fund for public health initiatives and promote exchange of medical workers with third world countries for better understanding the nuances of medical and health research. In fact, in most of the think tank meetings, public health and awareness is not listed as topics whenever Track II dialogues are held. There is also a need for better practices in public health, education, and developing health demonstration projects, barefoot nurses and doctors, strengthening an eco-system of education, training, and scholarship. Developing traditional medicine and making it easily accessible should be the bulwark against diseases. Restructuring Community Medicine/ Preventive and Social Medicine colleges which impart this kind of education in developing countries is required as the number is relatively less. Across developing world scholarship in community medicine and hospital administration is low and needs structural financial support. The data collection and diagnostics apparatus need micro management to create better response chain. COVID-19 has provided the reason for public health to be taken as a national initiative.