Genocides of Tamils and Indo-Sri Lanka relations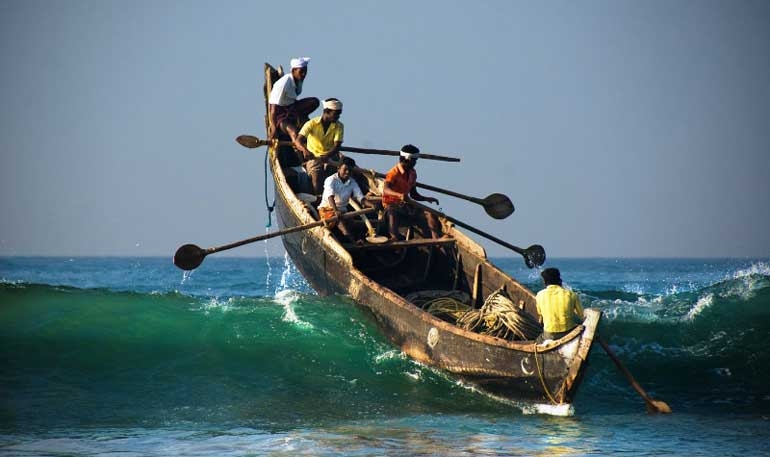 [yt_dropcap type="square" font="" size="14″ color="#000″ background="#fff" ] S [/yt_dropcap]ri Lankan regime, committed only to protect and promote majority Singhalese, continues to attack the helpless Tamil fishermen on sea but Lankan-Tamil relations have been very old. The relationship between India and Sri Lanka is more than 2,500 years old with both countries having a legacy of intellectual, cultural, religious and linguistic interaction.
On the positive side, in recent years, the relationship has been marked by close contacts at all levels. Trade and investment have grown and there is cooperation in the fields of development, education, culture and defence.
Generally, both countries share a broad understanding on major issues of international interest. In recent years, significant progress in implementation of developmental assistance projects for Internally Displaced Persons (IDPs) and disadvantaged sections of the population in Sri Lanka has helped further cement the bonds of friendship between the two countries.
The People of Indian Origin (PIOs) comprise Sindhis, Borahs, Gujaratis, Memons, Parsis, Malayalis and Telugu speaking persons who have settled down in Sri Lanka (most of them after partition) and are engaged in various business ventures. Though their numbers (10,000 approximately) are much lesser as compared to Indian Origin Tamils (IOTs), they are economically prosperous and are well placed. Each of these communities has their organization which organizes festivals and cultural events. According to unofficial statistics, it is estimated that around 14,000 Indian expatriates are living in Sri Lanka. The IOTs are mostly employed in either tea or rubber plantations in Central, Uva and Sabragamuwa Provinces though the younger generation has been migrating to Colombo in search of employment. A fair number of IOTs living in Colombo are engaged in business. According to Government census figures (2011), the population of IOTs is about 1.6 million.
The nearly three-decade long armed conflict between Sri Lankan forces and the LTTE – Lankan war on Tamils – came to an end in May 2009. During the course of the conflict, interestingly, India supported the right of the Government of Sri Lanka to act against so-called Tamil terrorist forces- LTTE, though it also conveyed its deep concern at the plight of the mostly Tamil civilian population, emphasizing that their rights and welfare should not get enmeshed in hostilities against the LTTE.
Katchatheevu
For unknown reasons, Indian government transferred Katchatheevu islet where Indian and Lankan fishermen have been fishing for making livelihoods, to Sri Lankan control, thereby putting Indian interests at bay. Indian Tamil fishermen have been attacked regularly as a major policy of Srilanka. .
Even as Indian Prime Minister Narendra Modi announced an investment of Rs 12,000 crore to upgrade eight state highways to National Highways in his home state Gujarat as the state would go to polls soon, the Sri Lankan government reportedly shot dead 22-year-old Tamil Indian fisherman was on Monday the 06 March while he was fishing in a mechanized boat near Rameswaram Dhanushkodi at a short distance off Katchatheevu islet. One fisherman, K. Britjo, was killed. Another who was injured was awarded in a hospital in Tamil Nadu. The tragedy has ignited tensions in the state but Colombo insisted its Navy was not involved. Sri Lanka says Indians fish on Lankan waters and six fishermen from Thangachimadam in Ramanathapuram district were fishing near the Katchatheevu isle…
Interestingly, Indian government is yet to properly react to Sri Lankan criminal arrogance; ignoring the fact SL killed an Indian on Indian sea. The 22-year-old Indian fisherman was shot dead while he was fishing in a mechanized boat at a short distance off Katchatheevu islet. Local fishermen alleged that he was killed by the Sri Lankan navy while another was injured.
Sri Lanka declined to take responsibility for the murder of a Tamil fisherman. But the Sri Lankan government on Tuesday said that an initial probe report has ruled out its navy's involvement in the shooting of an Indian fisherman, an issue raised by India with Sri Lanka's prime minister.
Indian fisherman Bridgo along with others were fishing near the Katchatheevu islet when the Sri Lankan naval personnel arrived at the spot and opened fire, fisheries department officials in Tamil Nadu had said. Bridgo was shot in the neck and died on the spot and another fisherman, Saravanan (22), suffered leg injuries in the firing. Other fishermen who went along with them escaped unhurt and returned to the shore.
Katchatheevu is located in the narrow Palk Straits dividing India and Sri Lanka. The sea near the island is rich in marine life, leading to frequent clashes between Indian and Sri Lankan fishermen.
Targeting Tamils
The riots in Sri Lanka were common and one-sided against the Tamils and hence meet the definition of a pogrom. The book also explores into the manifestation of Sinhalese nationalism in the form of anti-Tamil movement in a large-scale pogrom as a result of closely coordinated action of politicians, Buddhist monks, and rural Sinhalese
1958 anti-Tamil pogrom and riots in Ceylon, also known as 58 riots, refer to the first island wide ethnic riots and pogrom to target the minority Tamils in the Dominion of Ceylon after it became an independent country from Britain in 1948. The riots lasted from 22 May until 27 May 1958 although sporadic disturbances happened even after the declaration of emergency on 1 June 1958. The estimates of the murders range based on recovered body count from 300 to 1500. Although most of the victims were Tamils, some majority Sinhalese civilians and their property was also affected both by attacking Sinhalese mobs who attacked those Sinhalese who provided sanctuary to Tamils as well as in retaliatory attacks by Tamil mobs in Batticaloa and Jaffna. As the first full-scale race riot in the country in over forty years, the events of 1958 shattered the trust the communities had in one another and led to further polarization.
Sinhalese gangs attacked Tamil laborers in Polonnaruwa farms. The Tamil laborers in the Polonnaruwa sugar-cane plantation fled when they saw the enemy approaching and hid in the sugar-cane bushes. The Sinhalese mobs however set the sugar cane alight and flushed out the Tamils. As they came out screaming, men, women and children were cut down with home-made swords, grass-cutting knives and katties, or pulped under heavy clubs. Those who fled were clubbed down or hit by machetes. In Hinguarkgoda, rioters ripped open the belly of an eight-month-pregnant woman, and left her to bleed to death.[13] One woman in sheer terror embraced her two children and jumped into a well. It has been estimated that 70 people died the night of 25 May.
As the usual international practice, Sri Lanka used some prominent Tamils work against Tamil interest and to promote Singhalese domination and attacks on Tamil community. Pseudo-patriotism a hallmark of Indian system to deny justice to many sections of populations, has been applied by Lankan government and military to injure and insult Tamils. .
Lankan regime fought a historic war to end rights of Tamils in Sri Lanka mainly because majority Singhalese population looks down upon Indian Tamils as semi-humans who should not enjoy any rights in that island nation.
Rajapaksha used the military excessively against Tamil minority fro demanding equal rights. In decimating Tamils, Colombo sought the support of all major powers and neighboring India whose population is Tamils.
War crimes perpetrated by Sri Lanka could silence Tamils and Indian regime at the same time. But Rajapaksa fell in the general poll that brought a new Singhalese regime in 2015 under Maithripala Sirisena as President, a member of Rajapaksa's inner circle, who announced "reconciliation" with Tamil community but nothing has happened to that effect as Sirisena also is keen to promote Singhalese domination in the nation. . .
The need for national reconciliation through a political settlement of the ethnic issue has been reiterated by India at the highest levels. India's consistent position is in favour of a negotiated political settlement, which is acceptable to all communities within the framework of a united Sri Lanka and which also talks about democracy, pluralism and respect for human rights. Sirisena has not done even single thing to show that he is really keen for any reconciliation.
Political Relations President Maithripala Sirisena was elected as the new President of Sri Lanka in the presidential election held on 8 January, 2015. He succeeded former President Mahinda Rajapaksa. Following parliamentary elections on 17 August 2015, Ranil Wickremesinghe, a close ally of Rajapaksha, was reappointed as the Prime Minister by President Sirisena on 21 August 2015.
Notwithstanding Singhalese-Tamil conflict, political relations between India and Lanka have been marked by high-level exchanges of visits at regular intervals. Even after military attacks and even murders of Tamil fishermen by Lankan regime, mutual visits continued even as Indo-Pakistani relations continued to fluctuate on account of Kashmir issue.
Mutual tours as part of betrayal of Tamils
Apparently, both Sri Lanka and India have forged an illicit nexus to target Tamils. India helps Lanka economically while targeting people of Tamil Nadu.
From Sri Lanka, President Sirisena visited India on a four-day starting 15 February 2015. Prime Minister Ranil Wickremesinghe visited India in September 2015, in fact his first overseas visit after being appointed as Prime Minister. President Sirisena and Prime Minister Shri Narendra Modi also met on the margins of 70th session of UNGA in New York in September 2015 and at the COP21 meeting in Paris in November 2015. Sri Lankan Foreign Minister Mangala Samaraweera visited New Delhi in January 2015 on his first overseas official visit. Former Sri Lankan President Chandrika Bandaranaike Kumaratunga visited New Delhi in September 2015 to attend the "Samvad-Global Hindu Buddhist Initiative on Conflict Avoidance and Environment Consciousness" organized by Vivekananda International Foundation. The Sri Lankan Air Force Commander visited India from 27-31 July 2015.
Earlier, the Sri Lankan Navy Commander visited Goa in May 2015 to participate in the keel laying ceremony of the 2nd Offshore Patrol Vessel being constructed for Sri Lanka. The Sri Lankan Defence Secretary Mr. Karunasena Hettiarachchi led a delegation to India for the 3rd Annual Defence Dialogue which was held in New Delhi in September 2015 at the Defence Secretary level. From India, Prime Minister Shri Narendra Modi visited Sri Lanka on 13-14 March, 2015. He also travelled to Anuradhapura, Talaimannar, and Jaffna. External Affairs Minister Smt. Sushma Swaraj was in Colombo on 6-7 March to prepare for Prime Minister's visit. Former President Dr. Abdul Kalam visited Sri Lanka from 25-27 June 2015 to participate in the "International Energy Symposium titled Energy Challenges in the Knowledge Economy". The then External Affairs Minister of India Shri Salman Khurshid, visited Sri Lanka in October and in November 2013.
BJP's External Affairs Minister Ms. Sushma Swaraj led a 12-member Parliamentary delegation to Sri Lanka from in April 2012 as the then Leader of Opposition in the Lok Sabha. Congress party enabled that visit. Chief of Naval Staff Admiral R. K. Dhowan visited Sri Lanka on 22-25 November 2015 to participate in the annual International Maritime Conference 'Galle Dialogue', while Chief of Army Staff General Dalbir Singh Suhag visited Sri Lanka from 29 November – 4 December 2015. Commerce Secretary Shri Rajeev Kher visited Sri Lanka on March 4, 2015 for the third round of Commerce Secretary level interactions. Commercial Relations Sri Lanka has long been a priority destination for direct investment from India. Sri Lanka is one of India's largest trading-partner in SAARC.
Economics
India in turn is Sri Lanka's largest trade partner globally. Trade between the two countries grew particularly rapidly after the entry into force of the India-Sri Lanka Free Trade Agreement in March 2000. According to Sri Lankan Customs, bilateral trade in 2015 amounted to US $ 4.7 billion. Exports from India to Sri Lanka in 2015 were US$ 4.1 billion (up by 2.1%), while exports from Sri Lanka to India were US$ 645 million (up by 3.2%). India is among the top four investors in Sri Lanka with cumulative investments of over US$ 1 billion since 2003. The investments are in diverse areas including petroleum retail, IT, financial services, real estate, telecommunication, hospitality & tourism, banking and food processing (tea & fruit juices), metal industries, tires, cement, glass manufacturing, and infrastructure development (railway, power, water supply).
A number of new investments from Indian companies are in the pipeline or under implementation. Notable among them are proposals of Shree Renuka Sugar to set up a sugar refining plant at Hambantota (US $ 220 million), South City, Kolkota for real estate development in Colombo (US $ 400 million), Tata Housing Slave Island Development project along with Urban Development Authority of Sri Lanka (US $ 430 million), 'Colombo One' project of ITC Ltd. (ITC has committed an investment of US$ 300 million, augmenting the earlier committed US 140 million). Dabur has already set up a fruit juice manufacturing plant (US$ 17 million) in May 2013. On the other hand, the last few years have also witnessed an increasing trend of Sri Lankan investments into India. Significant examples include Brandix (about US$ 1 billion to set up a garment city in Vishakapatnam), MAS holdings, John Keels, Hayleys, and Aitken Spence (Hotels), apart from other investments in the freight servicing and logistics sector. Developmental Cooperation The conclusion of the armed conflict saw the emergence of a major humanitarian challenge, with nearly 300,000 Tamil civilians housed in camps for Internally Displaced Persons (IDPs).
The Government of India put in place a robust programme of assistance to help the IDPs return to normal life as quickly as possible as also consistently advocated the need for them to be resettled to their original habitations as early as possible. India's immediate humanitarian assistance to IDPs included supply of 250,000 family relief packs, establishment of an emergency medical unit which treated over 50,000 IDPs, supply of over one million roofing sheets, as well as 400,000 bags of cement for constructing temporary housing and provision of 95,000 starter packs of agricultural implements. India also assisted in revival of agricultural and economic activities in areas affected by the conflict.
Persecution of Lankan Tamils and Indian money for Colombo
The main impetus for stepping up of India's development assistance flowed from the commitments made during the visit of President of Sri Lanka to India during June 2010, when the then Prime Minister of India announced a Development Package for Sri Lanka. This included construction of 50,000 housing units, rehabilitation of the Northern Railway lines, wreck-removal and rehabilitation of the KKS Harbour, establishment of Vocational Training Centres, construction of a Cultural Centre at Jaffna, setting up a 500 MW coal power plant at Sampur, restoration of Thiruketheeswaram Temple, establishing an Agricultural Research Institute in the Northern Province, expanding the scholarship program for Sri Lankan students to pursue their higher studies in India, setting up Centres for English Language Training and providing technical assistance for the National Action Plan for a Trilingual Sri Lanka.
The Housing Project, with an overall commitment of over INR 1372 crore in grants, is the flagship project of Government of India's assistance to Sri Lanka. It is perhaps the largest such project undertaken by the Government of India overseas.
The first stage of construction of 1,000 houses in the Northern Province was completed in July 2012. The second phase of constructing or repairing 45000 houses in the Northern and Eastern Provinces is being implemented under an innovative owner-driven model, wherein the owner-beneficiaries undertake the construction/repair of their houses themselves and Government of India arranges technical support and financial assistance. This phase was launched on the birth anniversary of Mahatma Gandhi on 2 October 2012 and has made excellent progress since its launch. As on 31 December 2015, a total of 43,800 houses have been completed. During 2015, 13,827 new houses were constructed in the Northern Province, and 2,051 in the Eastern Province.
In addition, 502 damaged houses were repaired in the Northern Province. Only 2,200 houses remain to be constructed or repaired in the Northern and Eastern Provinces, which is expected to be completed during the next few months. The third phase, to construct 4,000 houses in the Central and Uva Provinces through an innovative community-driven approach, will be launched very shortly.
Indian aid
Sri Lanka is one of the major recipients of development credit given by the Government of India. Under a line of credit of $167.4 million, the tsunami-damaged Colombo-Matara rail link has been repaired and upgraded. Another line of credit of $800 million for track laying and supply of rolling stock to support construction of Medawachchiya to Madhu, Madhu to Talaimannar, Omanthai to Pallai, Pallai to Kankesanthurai railway lines and setting up of signaling and telecommunications systems in Northern Sri Lanka is already operational. In October 2014 the Pallai-Jaffna reconstructed railway track and signal system was inaugurated thereby reconnecting Jaffna to Colombo by rail. India also continues to assist a large number of smaller development projects in areas like education, health, transport connectivity, small and medium enterprise development and training in many parts of the country through its grant funding. Cultural Relations The Cultural Cooperation Agreement signed by the Government of India and the Government of Sri Lanka on 29 November, 1977 at New Delhi forms the basis for periodic Cultural Exchange Programmes between the two countries. The Indian Cultural Centre in Colombo actively promotes awareness of Indian culture by offering classes in Indian music, dance, Hindi and Yoga. High Commission organized an event on 21 June 2015 to celebrate the First International Day of Yoga at the iconic ocean side promenade Galle Face Green. The event was attended by two thousand yoga enthusiasts. Every year, cultural troupes from both countries exchange visits.
Pursuant to an announcement made by the Prime Minister of India during his visit to Sri Lanka, a Festival of India in Sri Lanka was launched in November 2015, with 'Nrityarupa', a scintillating dance medley from different parts of India performed in Colombo, Kandy and Galle. The theme of the Festival is "Sangam": a confluence of cultures of India and Sri Lanka. India and Sri Lanka commemorated the 2600th year of the attainment of enlightenment by Lord Buddha (SambuddhatvaJayanthi) through joint activities. These included the exposition of Sacred Kapilavastu Relics in Sri Lanka that took place in August – September 2012.
During the exposition, approximately three million Sri Lankans (nearly 15 percent of the total population of Sri Lanka) paid homage to the Sacred Relics. The Indian Gallery at the International Buddhist Museum, Sri Dalada Maligawa, was inaugurated in December 2013. The Gallery highlights the shared heritage and close Buddhist links between India and Sri Lanka. The two Governments jointly celebrated the 150th Anniversary of Anagarika Dharmapala in 2014.
The India-Sri Lanka Foundation, set up in December 1998 as an intergovernmental initiative, also aims towards enhancement of scientific, technical, educational and cultural cooperation through civil society exchanges and enhancing contact between the younger generations of the two countries. Education is an important area of cooperation. India now offers about 290 scholarship slots annually to Sri Lankan students. In addition, under the Indian Technical and Economic Cooperation Scheme and the Colombo Plan, India offers nearly 200 slots annually to Sri Lankan nationals.
State terrorism and tourism
Tourism also forms an important link between India and Sri Lanka. Government of India formally launched the e-Tourist Visa (eTV) scheme for Sri Lankan tourists on 14 April 2015. Subsequently, in a goodwill gesture, the visa fee for eTV was sharply reduced. The new eTV fee for Sri Lankan nationals is only US$ 25 (plus bank charges of 2.5%), instead of US$ 60 (plus US$2 bank fee) charged earlier. In 2015, out of the total tourist arrivals, 316,247 were from India constituting 17.58% of the total number of tourist arrival to Sri Lanka. Sri Lankan tourists too are among the top ten sources for the Indian tourism market. In 2014, around 200,000 visas were issued by the High Commission and other posts in Sri Lanka to facilitate travel between Indian and Sri Lanka.
Fishermen issue and Indian Community
Sri Lankan government attacks local Tamils as well as those Tamils from India on the sea.
Sri Lanka treats Indian fishermen fishing at Katchatheevu. Given the proximity of the territorial waters of both countries, especially in the Palk Straits and the Gulf of Mannar, incidents of straying of fishermen are common. Both countries have agreed on certain practical arrangements to deal with the issue of bona fide fishermen of either side crossing the International Maritime Boundary Line. Through these arrangements, it has been possible to deal with the issue of detention of fishermen in a humane manner.
Tamils see some apparent secret deal between Indian and Lankan regimes to deal sternly with Tamils and therefore, Indian government allows all atrocities by Lankan military on Indian Tamils. In a civil war earlier, Lankan military committed crimes against humanity by committing genocides of Tamils as part of their goal of holocaust of Tamil population in Lankan Island.
Conspiracy against Tamils?
The new regime in Colombo under Sirisena had declared loudly that it would go for reconciliation but now it has presided over the murder of a Tamil fisherman in Tamil Nadu, breaking all provisions of intentional law.
Is Lankan regime blood thirsty or is it just an isolated tragedy?
When Indian military keeps killing Muslims of occupied Jammu Kashmir it is strange why it is unable to put an end to Lankan arrogance towards Indians. Are Muslims so cheap for Indian regime?
Time is running out for India to make sure seas of Indian Territory are soverign and belong to India.
Sri Lanka fires all shots while India watches the show as a festival firework. Indian deliberately let the Sri Lankan military attack and even kill the Tamil fishermen. When Indian military keeps killing Muslims of occupied Jammu Kashmir it is strange why it is unable to put an end to Lankan arrogance towards Indians. Are Muslims so cheap for Indian regime?
Time is running out for India to make sure seas of Indian Territory are soverign and belong to India. The Modi government has to wake up before Sri Lanka invades Tamil Nadu if they have a hidden plan for that as Tamil people are divided because of the plotters led by Sasikala have divided the ruling AIADMK in order to promote her private interests and control both party and government?
Let the sacrifice of life of fisherman Bridgo resolve the issue of fishing rights of Tamils at Katchatheevu.
The Modi government has to wake up before Sri Lanka invades Tamil Nadu if they have a hidden plan for that?
Perpetual Lankans attacks on defenseless Tamil fishermen on sea are a serious crime committed by the state. India and Lanka must wake up to solve the issue in the best possible manners, preferably through peaceful sincere negations at top level.
Sri Lanka seems to be provoking India for a bloody war.
A war may not necessarily result in peace!
A peek into India's 2019 elections: Past trends and portents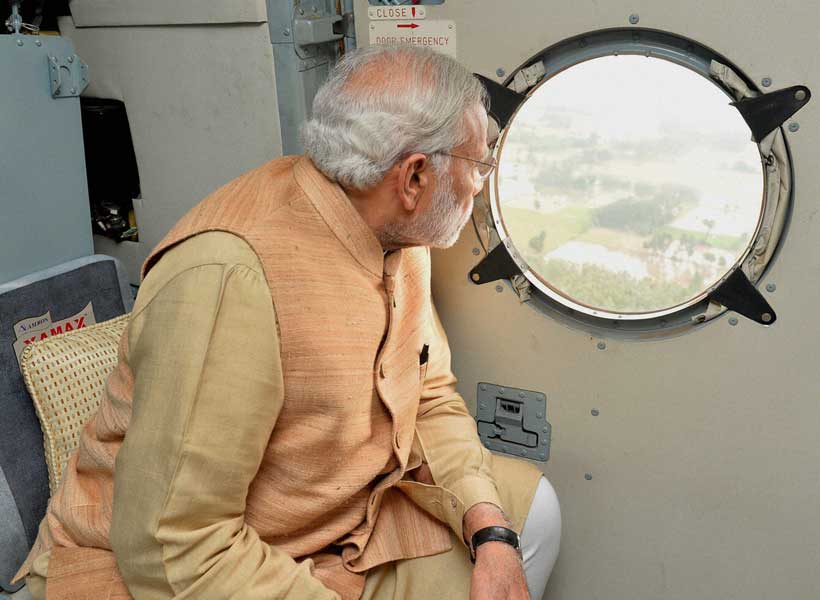 A bird's-eye view
Some 814 million voters speaking 1,652 languages will vote in 900,000 voting centers across the country over 35 days in 2019. India's imminent (April 2019) elections will cost parties a flabbergasting Rs. 30,000 crore ($5 billion). That parallels cost of a U.S Presidential election. The difference is that most of the money spent in India will be in the form of untraceable cash. Much of it will have been brought back
Into the country from tax havens, such as Switzerland, where industrialists and politicians stash their illicit fortunes. Money stashed illegally in Swiss banks comes back into the country through the hawala (unregistered) channels and havens such as Mauritius, Dubai and Caribbean.
Regular elections are raison deter of democracy in Western notion of democracy (Westminster model). The `equal citizens' exercise their political right to choose representatives to rule them through their vote. India could be proud to hold elections regularly. But, the way influential people contest or win elections through malpractices leaves nothing to rejoice. Elections are only a formal part of political representation, not its essence. Only the affluent and socially powerful sections of society can make it to the parliament. Is the Indian democracy in name only or in substance also?
The social conditions in India rule out possibility of free and fair elections. The poor and the marginalised have a bleak chance to contest and win elections. India, the world's largest democracy, stands divided into two worlds, the affluent and the poor.
India's Constitution provides for equality of rights to all citizens, regardless of social differences. The golden words in the objectives resolution promise to secure to all the people social, economic and political justice, equal opportunity, and equality of status before the law. Practically, justice to all has been a far cry. Let us explore some contours of India's elections that shape India's democracy.
Let us look at some contours of India's democracy. India is a democracy only in 'form', not in substance.
Influence of money power in elections
There is a relationship of direct proportionality between electoral win and wealth. Money plays an important part in determining poor voter's electoral choice. Narendra Modi spent US$115 million to win the Indian election in 2014. In all, the BJP spent Rs714.28 crore ($115 million) on the 2014 general election campaign. Congress spent Rs200 crore ($32 million) less than the BJP's expenditure during the 2014 polls.
The BJP spent over one third of all the money on one item: media advertising. The biggest individual recipients of this money were two firms, Madison World and chartered aviation provider, Saarthi Airways. Saarthi Airways is promoted by Delhi-based Gulab Singh Tanwar, reportedly a close friend of former BJP's president and current home minister, Rajnath Singh. The party spent Rs77.83 crore ($12.57 million) on chartering aircrafts for its key campaigners, of which Rs60 crore ($9.7 million) was paid to Saarthi Airways alone.
No place for a pauper
Political parties mainly nominate those candidates who can raise money for contesting elections.
Elections in India are expensive. Candidates in the 2014 election spent a total of $5bn (US election in 2012 cost around $6bn). The longer a party stays out of power, the fewer the
Opportunities to `raise' money from a variety of sources including large donors, small donors and organizational donations.
The BJP is the richest party followed by Congress party. The Congress has ruled the country for 49 of its 71 years as an independent nation. It appealed for the first time in its 133-year history for funds, perhaps as a catchy slogan. It had an income of $33m (£24.7m) in 2017! Ruling Bharatya Janata Party (BJP) is the richest with an income of $151.5million.The Congress income in 2017 decrease by $5.3m. The BJP's income has doubled from what it earned in 2016.
No transparency
Although political parties are required to declare their income, their finances are far from transparent. The penalties imposed by election commission are slaps on wrist.About 69per cent of parties' income originates in unknown sources, "illicit money" or "black money". The BJP and its allies are in power in 22 of India's 29 states. The Congress is now in power in only two big states – Karnataka and Punjab – and two smaller ones. Individuals and companies can buy electoral bondsto fund political parties anonymously. These bonds come in specified amounts and, at the end of 15 days, must be deposited in to the bank account of any political party that has earned 1% or more of the votes in the last election. Intra-party democracy has withered. Leading parties enjoy the support of corporate business groups. Regional parties are invariably controlled by families.
Preposterous expenditure ceiling
Individual candidates can spend only Rs 70 lakh ($120,000) on his campaigns. This amount is too little to meet even poster printing costs in important contests. Key candidates spend between Rs 75 – 300 crore ($12-50 million). Lesser stars spend between Rs 15-50 crore ($2.5-8.25 million) and marginal ones between Rs 1-10 crore ($600, 000K-1.8 million).
Mammoth rallies where half a million people cheer candidates cost upwards of Rs 3 crore ($500,000). Every major party holds at least one major rally or counter-rallies a day.
Add to it the cost of sending thousands of workers out in cars, trains, planes, rickshaws, bicycles, bullock carts, tractors, camels, horses and boats to woo voters with speeches, street plays and songs.
Unfortunately, in reality, most candidates spend much more than the prescribed limits, and the amount spent by major national and regional parties is anyone's guess. For instance, in 2013, Gopinath Munde, a well-known parliamentarian and a former minister, admitted that he spent more than 32 times the limit in the last election. Many believe that even this sum is an understatement.
Electoral abuses
Elections are marred by anti-democratic features like violence, en bloc voting, voting along religious and caste lines, so on. Leading parties nurture a number of local toughs on their payrolls. In urban war zones, they often intimidate voters from even venturing out of their homes. In feudal rural areas, upper caste militias threaten lower caste voters. Electing a `wrong' candidate could lead to punishment like manhandling molestation, and torture.
Often, these vigilantes wields words, shotguns and homemade bombs frighten local election officials away from poll booths. If rival toughs show up, there are scuffles, fistfights, maybe even a few hand-made bombs hurled.
Even electoral voting machines were no good in stopping abuse of elections. Some voters demand that it should be done away with. The familiar traditional abuses include buying away competitive candidates, hounding out or abducting candidates before they file a nomination paper. Use of a pre-poll hearty meal or booze, coupled with free air or road travel is un-noticed malpractices. Up to the 1990s, India's elections results were generally decisive with wide majorities. But recent results have been close with winning coalitions getting wafer-thin majorities. Such narrow margins mean even minor incidents of vote tampering, booth capturing etc. can swing results in 25 percent of all parliamentary seats, ten times the government's own majority.
Deleting voters from lists
In remote villages, such problems often go entirely unreported. Both parties accuse one another of the vice.
Paid advertising shown as free reporting
India's `free' press, numerous newspapers and TV channels charge local-candidates coverage for a fee.
A plethora of parties
Existence of plethora of parties and candidates results in splitting of votes. Gandhi foresaw this problem. He 'wanted Congress to be disbanded after independence. Implementing his advice could have created two parties_ one led by Jawaharlal Nehru and the other by Sardar Patel'. ("Political Parties and Indian Democracy". Raju Ramachandaran suggested a system of proportional representation to reflect popular will. (Raju Ramachandaran, "Myths of Parliamentary Democracy", 266-267). Ramachandaran suggested 'proportional representation' to reflect popular will more accurately. Speakers at the National seminar on "Indian Democracy: Recent Trends and Issues" inter alia highlighted collapse of political institutions in India (Dr. K. S. Saxena and Anil Gupta (ed.), Indian Democracy: Recent Trends and Issues", p. ix). Saxena was so pessimistic that he began his paper with an epitaph for India's democracy _ 'all hostile elements have conspired to put our democracy to death'. (Dr K. S. Saxena, "Plight of Indian Democracy", p. 283, 285). Saxena claimed India's democracy had failed to ensure 'freedom, justice and social and economic equality' to all. Dissenters in India were dubbed as traitors and fascists'. A party securing 33 percent of the votes could occupy three-fourths of the legislatures.
(Editorial, "Cost of Elections", The Tribune (Chandigarh), December 1, 1984; cited in Ghani Jaffer (ed.), Elections in India 1984-85, Islamabad Institute of Regional Studies, 1987).
Financial Contributions to Parties and Candidates
Corporate contributions, upto five per cent of a company's net profits to political parties are legal. In reality, huge funds are collected from individuals and companies by extortion or as a consideration for past or future favours.
Political corruption has become integral to India's governance process. The disclosure norms are very feeble and un-enforced. Most expenditure is illegitimate. It is spent on buying votes, distributing liquor, transporting voters, bribing local power brokers, bribing polling agents, payoffs to police and polling personnel in several places and hiring hoodlums for rigging and booth capturing.
Most major parties no longer attract voluntary party workers motivated by principles and goals, and therefore hire them at great expense during elections. Large mobilisation of poor people for election meetings, spending enormous sums for lorries and bribes to the hired audiences, and ostentatious campaign in the form of large fleets of cars and jeeps, huge cut-outs, banners, posters, tents, loud speakers etc. account for other expenditures.
Caste-Influence and Communalism
Caste influence has always been predominant in secular India. Khushwant Singh says, 'Yet, strange enough, Gandhi obliquely supported the Hindu caste system'. Peter Myer points out 'importance of caste in the election of candidates' and 'caste-based factionalism' is a significant factor in campaigning (Peter Myers, "The year the vote-banks failed: the 1967 general elections and the beginning of the end of Congress Party dominance", pp. 154-155; cited in Jim Masselos (ed.), India: Creating a Modern Nation (Bangalore, Sterling Publishers Pvt Ltd., 1990), 154, 165-167).
The importance of caste politics has also been highlighted in Selig Harrison's India: The Most Dangerous Decades. Rasheedudin Khan points out "India's State structure is democratic but not all aspects of the political system'. The social structure and equipoise of the traditional polity legitimised 'the power and control of land-based jatis over a disaggregated and alienated mass of the landless, the bonded labourers, low castes and sudras' (Rasheedudin Khan, "Impediments to democratic change in India", 384, ibid).
Ever since independence, the politicians made no serious effort to reduce influence of caste on elections. They continued to hoodwink masses with buzzword-subsumed themes of 'removal of poverty, illiteracy and disease by bridging the gulf between the rich and the poor, between the urban and rural, through industrialization, spread of education and building of an egalitarian-cum welfare state'. The slogans brought no change in condition of scheduled tribes (girijans), scheduled castes (harijans), castes (jatis), religious communities (dharmic sampratya) and language communities (bhashai sampratya).
Noble laureate Amartya Sen, delivered a lecture on "Democracy and its Critics", organised by the United Nations Foundation in New Delhi on December 16, 2005. While discussing success and failure of Indian democracy, he said, "The rise of casteist politics was a failure".
Atul Kohli is disgusted at erosion of democratic institutions owing to politicisation of bureaucracy and bypassing of constitution. He has serious doubts about future of India's democracy. He says that 'personal rule has come to replace party rule'. Economic development within an elite-dominated framework has thrown up social groups which are demanding share in society's power and wealth (Atul Kohlie (ed.), Interpreting India's Democracy: An Analysis of Changing State-Society Relations (Hyderabad, Orient Longman Ltd., 1991), xv, xvi, 1-11).
Corruption
Corruption galore (Bofors, Rafale, etc) in India has become a serious socio-political malady. The society is generally passive and resigned to its fate. Corruption cases filed in courts drag on for years without any results. To quote a few cases: (a) There was no conviction in Bofors gun case (Rs 64 crore) though the case was filed on January 22, 1990 and charge sheet served on October 22, 1999. Among the accused were Rajiv Gandhi, S. K.Bhatnagar, W. N. Chaddha, Octavio, Ardbo and S. K. Bhatnagar. The key players in the scam died during proceedings (b) No recoveries could be made in the HDW submarine case (Rs 32.5 crore). The CBI later recommended closure of this case. (c) Corruption in recruitment of armed forces.
There is popular pressure to pass the Jan Lokpal Bill (Citizen's ombudsman Bill), draft anti-corruption bill, drawn up by prominent civil society activists seeking the appointment of a jan lokpal, an independent body that would investigate corruption cases, complete the investigation within a year. And envisages trial in the in the next one year. The Jan Lokpal Bill, drafted by Justice Santosh Hegde (former Supreme Court Judge and present lokayukta of Karnataka), Prashant Bhushan (Supreme Court Lawyer) and Arvind Kejriwal , envisages a system where a corrupt person found guilty would go to jail within two years of the complaint being made and his ill-gotten wealth being confiscated. It also seeks power to the Jan Lokpal to prosecute politicians and bureaucrats without government permission.
In December 2005, by voice vote, Indian parliament expelled 11 parliamentarians. Ten of them belonged to the House of People (lok sabha) and one to the Council of States (rajya sabha).The peoples' representatives were sacked as they were involved in demanding cash to ask questions of "donors'" interests. Secret cameras caught the MPs while negotiating or taking bribes. To avoid such 'stings' in future, the MPs have now begun to keep detective gadgets.
The un-sacked parliamentarians remained unruffled by expulsion of their colleagues. This is obvious from the fact that the MPs supported the Rs 8,000 crore development fund to be spent at the discretion of the MPs _ each MP to get Rs two crore. The Statesman, New Delhi, December 24, 2005, observed _ 'The [cash for queries] sting 'testifies to the extent of criminality that has permeated the ranks of the elected representatives. Seven MPs were shown accepting or demanding bribes for sanctioning funds ostensibly for local development.
("Good riddance: Even expulsion is insufficient" (editorial), The Tribune (Chandigarh), December 24, 2005.
Parliamentarians use pocket-sized radio frequency detectors and jammers in the shape of room fresheners or computer to avoid being caught by spy cameras. It is widely known how warring industrial houses have set up MPs to ask embarrassing questions in the past to embarrass the opponent or deny the rival company a license or a benefit. It has not been uncommon for some ministers to collude with corporates. Some feel that with the end of the licence-quota raj, the problem has become less grave. "In the license-quota raj, some industrialists had to permanently camp in Delhi, and there was a time 50 per cent of the people flying between Delhi and Mumbai were doing so for liaison work."
observed, 'Even expulsion is insufficient. In fact, this is the minimum punishment they deserved.The Indian Express commented, 'Our politicians are brazen in their defence of illegal land use. They are scared of losing money, not votes'.
Another slap in the face of democracy after ' Operation duryodhan' (expose' of 11 Members of Parliament taking bribes in exchange for raising questions in Parliament), a new sting operation by Star News has MPs asking for commission for sanctioning funds under the MP Local Area Development Scheme (MPLADS) scheme. This time, elected representatives of Parliament are caught on camera asking for cuts ranging from 5 per cent to 45 per cent for sanctioning funds under the MPLADS, a kitty of Rs 8,000 crore, to be spent at the discretion of members of both Houses.
("Criminality spread, MPLAD scheme should be scrapped",
Who would take action against India's corrupt? ).
The media continues, ad infinitum, to point out legislators' corruption. About one-fourth of the over 540 people elected to Indian Parliament face criminal charges ranging from murder to extortion and even rape. India's election laws allow politicians facing criminal charges to run for public office, disqualifying them only in case of convictions, which are rare in India's corrupt judicial system. It is understandable why no Indian parliament has ever passed anti-corruption legislation aimed to bring top public offices within the ambit of accountability.
More than half the members of the Lower House of Parliament have assets of over five million rupees ($109,400), in a country where a quarter of the billion-plus population lives on less than a dollar a day. The rich legislators enriched themselves further by a salary hike to 12,000 rupees, besides allowances. They enjoy heavily subsidised housing, free air and rail tickets, electricity and water. Nearly half of all MPs have not repaid loans to public financial institutions. ("Cash-for-query: Netas, babus take sting off spy cameras "Times of India, December 14, 2005),
Non-Representative Parliament
Honest men like even Acharya Narendra (the doyen of Indian socialism) and Acharya Kirplani got rejected at the hustings (G. P. Srivastava, "Curbing booth capturing and election rigging in India", p.193; cited in Grover and Arora, Indian Government and Politics at the Cross Roads).
The people have now realised that repeated elections are no real test of a democracy. India's democracy accepts right of cheats and bullies to rule (Satish Saberwal, "Reconstituting Society"; cited in Grover and Arora, The Tribune, Chandigarh, December 24, 2005, in its editorial, "Good riddance").
Unity in Diversity?
RSS_BJP-VHP-Bajrang Dal combine influences elections. India is no longer an epitome of unity in diversity. It is now a cauldron of 'religious, communal or caste conflicts in every nook and corner of the country'. The net result of separatist movements by ethnic, religious or ethno-religious minorities is a demand for sovereignty which threatens India's territorial integrity. Social unrest is due to the dissonance between the rulers and the ruled.
Breach of public trust
S. G. Sardesai is of the view that voters are disgusted with 'unprincipled squabbling and mud-slinging between various political parties. They are losing faith in the democratic elective process itself. In our given conditions, candidate, the best candidate for playing that role is the RSS-BJP- VHP-Bajrang Dal combine.
(Verinder Grover and Ranjana Arora (ed.), Indian Government and Politics at Crossroads. New Delhi, Deep and Deep Publications, 1995, ix).
Inferences
Being the richest party, the BJP is well placed to form at least a cozy coalition. Electoral abuses caricature shiny face of India's democracy. There are too many loopholes in the laws. Authorised ceiling of the election expenses does not take into account 'expenditure incurred by the political parties, friends and well-wishers in furtherance of the poll prospects of a candidate'. Donations by companies, including public-sector companies, are not subject to audit. Unless the electoral system is radically revamped, the rituals of elections would continue to throw up unrepresentative governments in India.
"Elections (in India) are being increasingly seen by people as devious means, employed by the rulers to periodically renew their licence to rule_more often to misrule.( S. G. Sardesai, "Election Results: Writing on the Wall", cited in Grover and Arora (ed.), "India's democracy accepts right of cheats and bullies to rule".
Democracies can succeed only if their institutional foundations are strong. The masses who are victims of the caste system lose confidence in democracy. Regrettably, at all levels of government, the upper castes are holding the positions of decision-making.
Persecution of religious minorities and the so-called untouchables (who prefer to call themselves dalits) is endemic to the social and cultural systems that circumscribe the Indian polity — in class terms, abject poverty permeates huge sections of Indian society. A four-year-old girl, named Surjo, was boiled in a tub and then beheaded to please gods as part of a religious sacrifice. The police said, "In a country where sons are sold for paisa 25 and women are thrown into fire to please sati, goddess of chastity, such events cannot be foreseen or forestalled". 38.Manoj Joshi, "Indian girl boiled alive and beheaded as a religious custom" (Manoj Joshi, "Indian girl boiled alive and beheaded as a religious custom", Times of India, August 13, 2000).
Crimes against women are generally ignored. It is given name of eve teasing as escapism. The cases of rape have grown by 700 per cent since 1953. Last year 20,000 rapes were reported in the country. And India's rape capital New Delhi has seen average of 10 cases in a month. And these are just the cases that have been reported. The number of unreported cases is far higher. India ranked fourth primarily due to female foeticide, infanticide and human trafficking. ("Dubious record: Four rapes in UP in 24 hours", Times News Network, July 16, 2011, 03.49am IST. Also see "Shame: Rape is India's fastest growing crime", Jatin Gandhi, Hindustan Times (New Delhi), January 14, 2008).
The independent candidates are handicapped. They cannot pass off their excess buck to any political party. India's Supreme Court ordered that expenditure incurred by a sponsoring political party or candidate's friends and supporters also should be included in a candidate's election expense sheet. But, the then Congress government nullified the Supreme Court's decision through legislation.
India is a democracy only in 'form', not in substance. Hindutva supporters want to convert it into a centralised state for the brahmans only. Poverty and hunger continue to afflict large sections of Indian society. Also, there is a tangible threat that India could become a majoritarian tyranny or even a cultural fascist state. The rise of the BJP from a marginal Hindu nationalist party of the 1980s to the majority party in parliament in 1999 vindicates ascendancy of Hindutva trend.
If the Allahabad High Court had not unseated Indira Gandhi in June 1975 and held her election victory as an MP in 1971 as invalid, the Indians today would well have no fundamental rights.
A democracy subsumes equal political, economic and cultural rights. So is not the case with India. The political class is drawn from the affluent, educated and socially powerful sections of society. The society has been religionalised and religion commodified. India's cosmetic progress is most visible in use of cars, aviation, mobile telephony, cable television, outsourcing, and automobiles. Such progress is meaningless when less than 5 per cent of Indians can fly, or own a car.
The then Congress-led UPA government has accepted the late Indrajit Gupta Committee report on the state funding of elections. The state funding for elections required setting aside Rs 6,000 crore to Rs 7,000 in a five-year cycle. The government realises that 'criminal activity can generate such large sums of money' easily. But, the government will have to raise, 'on an average Rs 1,200 crore to Rs 1,500 crore' 'which the state might find it extremely difficult to raise'.
The Indrajit Gupta Committee finalised its report on December 30, 1998. But, it kept lying in cold storage. Earlier, the Tarkunde Committee had observed 31 years ago that 'state funding of elections was impracticable under the conditions prevailing in the country'. The Dinesh Goswami Committee (May 1990) also made wide-ranging recommendations. ("Elections and Role of Money Power in India). The state financing of elections was one of the recommendations, made by N. S. Gehlot. (D. L. Seth, Crisis of Representation, p. 179).
The central and state governments in India do not necessarily represent rule by a majority. Through coalition politics a party with less than fifty per cent votes can form government at the centre or in states. There are several ways to determine majority in an electoral system. In India's system, whoever gets the largest number of votes is elected.
China's Diplomatic Tightrope Amidst Rising Indo-Pak Tensions
Since the dramatic rise in Indo-Pak tensions earlier this month, the entire South Asian region has once again been propelled on to the international forefront amidst fears of all-out nuclear war. Even though these tensions have receded significantly over the last couple of weeks, they had earlier reached near an unprecedented tipping point with both countries prepped to launch a series of ballistic missiles at each other following one of the modern age's first aerial dogfights. As the specter for further military engagements is replaced by concerted efforts at diplomacy, the ongoing situation offers a unique look at the varying roles being played by one of the region's primary stakeholders, namely China.
This is evident from recent reports that have revealed the important role that was played by diplomats from China, Saudi Arabia and the US in bringing both India and Pakistan back from the brink of all-out war. China's role however demands closer inspection especially considering how it is widely expected to take on a more prominent leadership role based in part on the US withdrawal from global affairs, as well as in part on its own rise as a major power.
Despite China's clear and long-standing history of close cooperation with Pakistan, China has repeatedly avowed playing a more neutral role amidst the rising tensions between both India and Pakistan. In official statements given by Foreign Minister Wang YI, as well as Foreign Office Spokesman Lu Kang both during and after the recent crisis, China repeatedly called for restraint and dialogue presenting itself as a willing and able mediator. It showed itself as willing to play a more stabilizing role in the region through a more normative approach to conflict resolution. This stands in contrast to a perhaps more unilateral approach steeped in (super) power politics that would otherwise aim to redraw the region's strategic fault lines.
Even with regard to the divisive issue of Kashmir, the Chinese Ministry of Foreign Affairs has espoused a more conciliatory approach emphasizing the need for economic development and poverty alleviation as issues that should be addressed collectively. This is especially evident in the case of the China Pakistan Economic Corridor (CPEC) and its overarching Belt and Road Initiative (BRI) where Beijing has repeatedly emphasized the inclusivity of this initiative. Citing how the BRI can serve as a platform for enhancing Indo-Pak Cooperation, China's offered solution has been directed towards meeting the infrastructure requirements of both countries at a broader regional level.
However, China's so called neutrality has been vociferously brought into question by India especially as a result of China's most recent diplomatic maneuvers at the UN. This is because China has for the third time blocked a UNSC resolution aimed at blacklisting JeM leader Masood Azhar under the 1267 sanctions committee. Accused by India as being the mastermind behind the Pulwama attacks, India along with France, the UK and the US have repeatedly pushed for blacklisting Azhar subjecting him to a travel ban, arms embargo and asset freeze.
In contrast, China's position on the issue has been to implement a technical hold on the decision calling for a more responsible solution to the issue based on greater dialogue and consultations. This has been widely perceived in India as not only favoring Pakistan at India's expense, but also as an implicit justification of Pakistan's support of cross-border terrorism within Indian occupied Kashmir.
Despite China's claims to the contrary, these actions have led China to face growing diplomatic pressure as it finds itself increasingly unable to justify its position; especially in light of its own internal concerns with regard to terrorism such as in the Xinjiang Autonomous Region. Furthermore, Chinese policy towards India is still built on close trade ties, with China still being India's second largest trade partner. Recent calls within India to ban Chinese goods bears witness to this fact which China is well cognizant of.
Hence, with regard to China's self-avowed desire to remain neutral amidst the Indo-Pak rivalry, the onus does perhaps lie on China to reduce its inclinations towards Pakistan to some degree in favor India. However, considering India's own ambiguity and uncertainty with regard to its role as an emerging power, India has itself offered little room or incentive by way of addressing the rise of China. India's obsession and deep seeded insecurity with respect to Pakistan has instead greatly limited its ability to form a clear and forward-looking policy for the wider region. As evident in the recent rise in tensions following Pulwama, the Indian approach can only be characterized as being more reactive than proactive in nature, lacking any hint of direction or vision it might have for the South Asian region.
Therefore, the fact remains that even though China has been looking to adopt a more neutral position between India and Pakistan, India's own uncertainty, lack of political will, and its incessant obsession with Pakistan has done little with regard to its attempt of serving as an emerging power within the region. Hence, while China may be unwilling to alter the regional status-quo based on its actions and policy towards South Asia, it is the uncertainty and lack of a clear direction from India that has allowed bilateral ties between Pakistan and China to have a profound regional impact even beyond South Asia.
Countering Terrorism and the dawn of CPEC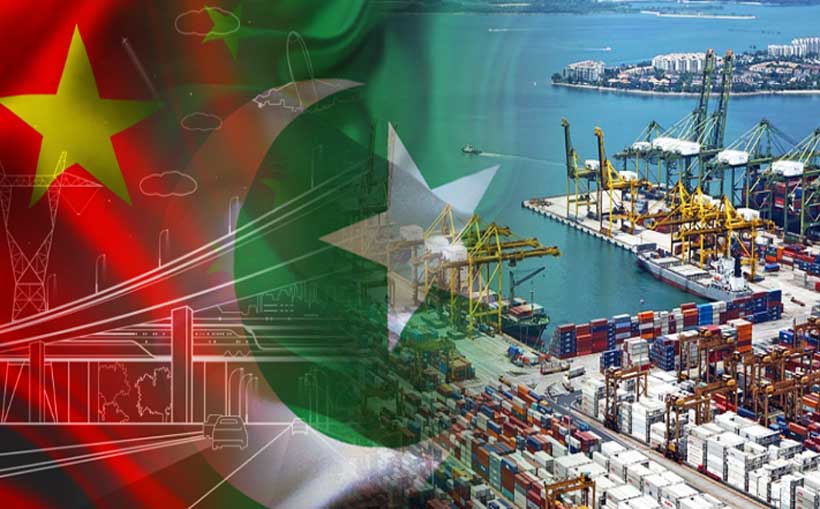 China-Pakistan Economic Corridor (CPEC) is much more than just a development deal between two states; it is to a large extent a mega-project which encompasses many foyers of economy, trade and politics as well as strategy between two highly important states within Asia. It incorporates developing a network of roads, pipelines, and railways which connects Balochistan province in Pakistan with Xinjiang in China. It has heralded a cross country exchange of nationals who are working day and night to make this mega-project a successful one. At present, there is an estimate of around 20,000 Chinese nationals working across Pakistan, and this means that around 70,000 short-term visit visas are being issued each year.
But with all this being said, it needs to be understood that the current state of terrorism is threatening to the entire Endeavour and this needs to be catered to. There are countless foreign forces which are at work to derail this mega-project and Pakistan is understandably doing its part, but it also opens susceptibility for China. There is also a propaganda being floated around by some hostile forces which are against CPEC and this revolves around the perspicacity of China being a so called "future colonizing power" as well as the issue of Uyghur Muslims in Xinjiang. This can add to some inside forces operational in making CPEC more vulnerable and sensitive. Furthermore, there is a threat of terrorism which is being emanated within the Baloch Insurgents as well as the added foreign pressure of other Islamist terrorist groups particularly the Islamic State's (ISIS) local affiliates in the country. The terror attacks which rocked Balochistan in December 2018 and January 2019 are testimonies of this.
To begin with it must be cleared that currently the Baloch insurgent groups have exhibited signs of antagonism toward the Chinese presence in Pakistan. This province has a dire sense of dearth paralleled with other provinces and because of this under-development and political instability there is a lack of trust within Baloch people towards the Federal governments. Adding the Chinese presence in this atmosphere has only proven to further this lack of trust and probable resentment. The idea of exploitation of local resources by the Chinese is a coming propaganda which has already surfaced and will be pushed by some entities which do not wish for CPEC to succeed. A total of six Baloch separatist groups have publicised displeasure toward the Chinese presence, which is impaired by the government's inability to address Baloch grievances. In the year 2018, Allah Nazar Baloch who is the commander of the Baloch Liberation Front (BLF) addressed a letter to the Chinese ambassador to Pakistan, stating that Chinese nationals, including fishermen, laborers, and tourists, are legitimate targets for attacks. Furthermore, in 2018 the BLA (Baloch Liberation Army) targeted a bus transporting Chinese engineers in the Dalbandin district in a suicide bombing.
Moreover the Islamic State's (IS) local branch for the Afghanistan-Pakistan region, Islamic State Khorasan Province (ISKP), has also targeted Chinese presence in Pakistan. The IS has labelled China an "oppressor of Muslims similar to Israel, India, and the U.S." in the past. The increasing Chinese presence in Pakistani provinces gives these networks an opening to gain conspicuousness and coverage by targeting foreign nationals and business professionals which adds to their importance as well. With the Islamic State's territorial defeat in Iraq and Syria, a possible shift toward Afghanistan and Pakistan as a safe-haven for operations, and portrayal of itself as a group that is as strong now as it was back in 2014.
China has strategic geostrategic interests in Pakistan which will be indomitable to avert CPEC from failing or its interests being targeted by terrorist and separatist groups. China has no doubt become more inclined to strengthen its counterterrorism cooperation with Pakistan since 2015, the most recent example of which is the joint training exercise conducted in Punjab province in December 2018. Previously China has patented the TTP as a serious and well-engineered menace to peace and stability within Pakistan which adversely impacts the Chinese position in the state after the group threatened to cut off access to the Karakoram Highway.
The combativeness in Balochistan province is largely advocated to be a product of the proxy war between India and Pakistan. Pakistan has by and again claimed that Indian intelligence is tangled in Balochistan and has been capitalising on the militancy in the province. These proclamations were broadened in 2016, when an Indian national Kulbhushan Jadhav, was arrested and indicted by Pakistan of being a spy.
These loopholes present in security can add up to the overall stagnation and possible blacking out of the $62 billion dollar deal between two prominent states. If this deal goes through, Balochistan will be resuscitated and has the potential to turn into a developing province for the future. Of course Pakistan and its policy makers are not completely phased out as there is an active unit of forces which are taking care of the impeding issue at hand. The collaboration between Pakistan and China has enhanced and this vulnerability does not need to be worried about much in the context of the larger strategic cooperation. CPEC is prone to terrorism but it is also prone to safeguarding the project, the intensity of which far exceeds the threats. Furthermore, the Pakistan-China cooperative partnership to counter-terrorism is need of time, especially when the BRI is transforming the world from geo-political to geo-economic phase. Mutual trust, joint efforts, and regional cooperation is the key to completely eliminate the scourge of terrorism from the face of earth.