Genocides of Tamils and Indo-Sri Lanka relations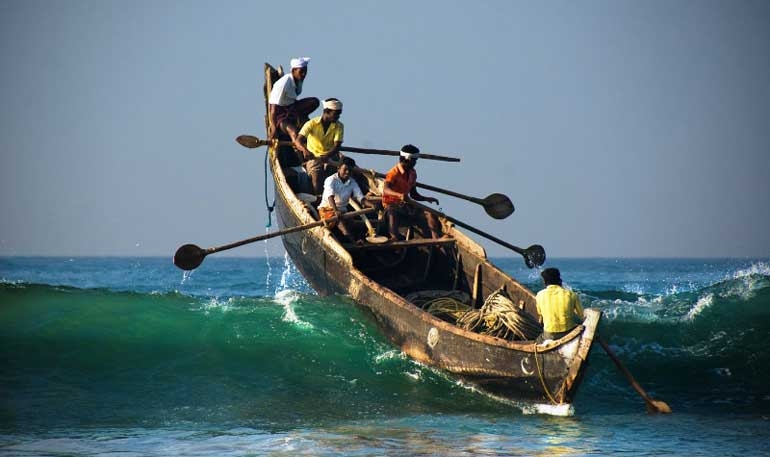 [yt_dropcap type="square" font="" size="14″ color="#000″ background="#fff" ] S [/yt_dropcap]ri Lankan regime, committed only to protect and promote majority Singhalese, continues to attack the helpless Tamil fishermen on sea but Lankan-Tamil relations have been very old. The relationship between India and Sri Lanka is more than 2,500 years old with both countries having a legacy of intellectual, cultural, religious and linguistic interaction.
On the positive side, in recent years, the relationship has been marked by close contacts at all levels. Trade and investment have grown and there is cooperation in the fields of development, education, culture and defence.
Generally, both countries share a broad understanding on major issues of international interest. In recent years, significant progress in implementation of developmental assistance projects for Internally Displaced Persons (IDPs) and disadvantaged sections of the population in Sri Lanka has helped further cement the bonds of friendship between the two countries.
The People of Indian Origin (PIOs) comprise Sindhis, Borahs, Gujaratis, Memons, Parsis, Malayalis and Telugu speaking persons who have settled down in Sri Lanka (most of them after partition) and are engaged in various business ventures. Though their numbers (10,000 approximately) are much lesser as compared to Indian Origin Tamils (IOTs), they are economically prosperous and are well placed. Each of these communities has their organization which organizes festivals and cultural events. According to unofficial statistics, it is estimated that around 14,000 Indian expatriates are living in Sri Lanka. The IOTs are mostly employed in either tea or rubber plantations in Central, Uva and Sabragamuwa Provinces though the younger generation has been migrating to Colombo in search of employment. A fair number of IOTs living in Colombo are engaged in business. According to Government census figures (2011), the population of IOTs is about 1.6 million.
The nearly three-decade long armed conflict between Sri Lankan forces and the LTTE – Lankan war on Tamils – came to an end in May 2009. During the course of the conflict, interestingly, India supported the right of the Government of Sri Lanka to act against so-called Tamil terrorist forces- LTTE, though it also conveyed its deep concern at the plight of the mostly Tamil civilian population, emphasizing that their rights and welfare should not get enmeshed in hostilities against the LTTE.
Katchatheevu
For unknown reasons, Indian government transferred Katchatheevu islet where Indian and Lankan fishermen have been fishing for making livelihoods, to Sri Lankan control, thereby putting Indian interests at bay. Indian Tamil fishermen have been attacked regularly as a major policy of Srilanka. .
Even as Indian Prime Minister Narendra Modi announced an investment of Rs 12,000 crore to upgrade eight state highways to National Highways in his home state Gujarat as the state would go to polls soon, the Sri Lankan government reportedly shot dead 22-year-old Tamil Indian fisherman was on Monday the 06 March while he was fishing in a mechanized boat near Rameswaram Dhanushkodi at a short distance off Katchatheevu islet. One fisherman, K. Britjo, was killed. Another who was injured was awarded in a hospital in Tamil Nadu. The tragedy has ignited tensions in the state but Colombo insisted its Navy was not involved. Sri Lanka says Indians fish on Lankan waters and six fishermen from Thangachimadam in Ramanathapuram district were fishing near the Katchatheevu isle…
Interestingly, Indian government is yet to properly react to Sri Lankan criminal arrogance; ignoring the fact SL killed an Indian on Indian sea. The 22-year-old Indian fisherman was shot dead while he was fishing in a mechanized boat at a short distance off Katchatheevu islet. Local fishermen alleged that he was killed by the Sri Lankan navy while another was injured.
Sri Lanka declined to take responsibility for the murder of a Tamil fisherman. But the Sri Lankan government on Tuesday said that an initial probe report has ruled out its navy's involvement in the shooting of an Indian fisherman, an issue raised by India with Sri Lanka's prime minister.
Indian fisherman Bridgo along with others were fishing near the Katchatheevu islet when the Sri Lankan naval personnel arrived at the spot and opened fire, fisheries department officials in Tamil Nadu had said. Bridgo was shot in the neck and died on the spot and another fisherman, Saravanan (22), suffered leg injuries in the firing. Other fishermen who went along with them escaped unhurt and returned to the shore.
Katchatheevu is located in the narrow Palk Straits dividing India and Sri Lanka. The sea near the island is rich in marine life, leading to frequent clashes between Indian and Sri Lankan fishermen.
Targeting Tamils
The riots in Sri Lanka were common and one-sided against the Tamils and hence meet the definition of a pogrom. The book also explores into the manifestation of Sinhalese nationalism in the form of anti-Tamil movement in a large-scale pogrom as a result of closely coordinated action of politicians, Buddhist monks, and rural Sinhalese
1958 anti-Tamil pogrom and riots in Ceylon, also known as 58 riots, refer to the first island wide ethnic riots and pogrom to target the minority Tamils in the Dominion of Ceylon after it became an independent country from Britain in 1948. The riots lasted from 22 May until 27 May 1958 although sporadic disturbances happened even after the declaration of emergency on 1 June 1958. The estimates of the murders range based on recovered body count from 300 to 1500. Although most of the victims were Tamils, some majority Sinhalese civilians and their property was also affected both by attacking Sinhalese mobs who attacked those Sinhalese who provided sanctuary to Tamils as well as in retaliatory attacks by Tamil mobs in Batticaloa and Jaffna. As the first full-scale race riot in the country in over forty years, the events of 1958 shattered the trust the communities had in one another and led to further polarization.
Sinhalese gangs attacked Tamil laborers in Polonnaruwa farms. The Tamil laborers in the Polonnaruwa sugar-cane plantation fled when they saw the enemy approaching and hid in the sugar-cane bushes. The Sinhalese mobs however set the sugar cane alight and flushed out the Tamils. As they came out screaming, men, women and children were cut down with home-made swords, grass-cutting knives and katties, or pulped under heavy clubs. Those who fled were clubbed down or hit by machetes. In Hinguarkgoda, rioters ripped open the belly of an eight-month-pregnant woman, and left her to bleed to death.[13] One woman in sheer terror embraced her two children and jumped into a well. It has been estimated that 70 people died the night of 25 May.
As the usual international practice, Sri Lanka used some prominent Tamils work against Tamil interest and to promote Singhalese domination and attacks on Tamil community. Pseudo-patriotism a hallmark of Indian system to deny justice to many sections of populations, has been applied by Lankan government and military to injure and insult Tamils. .
Lankan regime fought a historic war to end rights of Tamils in Sri Lanka mainly because majority Singhalese population looks down upon Indian Tamils as semi-humans who should not enjoy any rights in that island nation.
Rajapaksha used the military excessively against Tamil minority fro demanding equal rights. In decimating Tamils, Colombo sought the support of all major powers and neighboring India whose population is Tamils.
War crimes perpetrated by Sri Lanka could silence Tamils and Indian regime at the same time. But Rajapaksa fell in the general poll that brought a new Singhalese regime in 2015 under Maithripala Sirisena as President, a member of Rajapaksa's inner circle, who announced "reconciliation" with Tamil community but nothing has happened to that effect as Sirisena also is keen to promote Singhalese domination in the nation. . .
The need for national reconciliation through a political settlement of the ethnic issue has been reiterated by India at the highest levels. India's consistent position is in favour of a negotiated political settlement, which is acceptable to all communities within the framework of a united Sri Lanka and which also talks about democracy, pluralism and respect for human rights. Sirisena has not done even single thing to show that he is really keen for any reconciliation.
Political Relations President Maithripala Sirisena was elected as the new President of Sri Lanka in the presidential election held on 8 January, 2015. He succeeded former President Mahinda Rajapaksa. Following parliamentary elections on 17 August 2015, Ranil Wickremesinghe, a close ally of Rajapaksha, was reappointed as the Prime Minister by President Sirisena on 21 August 2015.
Notwithstanding Singhalese-Tamil conflict, political relations between India and Lanka have been marked by high-level exchanges of visits at regular intervals. Even after military attacks and even murders of Tamil fishermen by Lankan regime, mutual visits continued even as Indo-Pakistani relations continued to fluctuate on account of Kashmir issue.
Mutual tours as part of betrayal of Tamils
Apparently, both Sri Lanka and India have forged an illicit nexus to target Tamils. India helps Lanka economically while targeting people of Tamil Nadu.
From Sri Lanka, President Sirisena visited India on a four-day starting 15 February 2015. Prime Minister Ranil Wickremesinghe visited India in September 2015, in fact his first overseas visit after being appointed as Prime Minister. President Sirisena and Prime Minister Shri Narendra Modi also met on the margins of 70th session of UNGA in New York in September 2015 and at the COP21 meeting in Paris in November 2015. Sri Lankan Foreign Minister Mangala Samaraweera visited New Delhi in January 2015 on his first overseas official visit. Former Sri Lankan President Chandrika Bandaranaike Kumaratunga visited New Delhi in September 2015 to attend the "Samvad-Global Hindu Buddhist Initiative on Conflict Avoidance and Environment Consciousness" organized by Vivekananda International Foundation. The Sri Lankan Air Force Commander visited India from 27-31 July 2015.
Earlier, the Sri Lankan Navy Commander visited Goa in May 2015 to participate in the keel laying ceremony of the 2nd Offshore Patrol Vessel being constructed for Sri Lanka. The Sri Lankan Defence Secretary Mr. Karunasena Hettiarachchi led a delegation to India for the 3rd Annual Defence Dialogue which was held in New Delhi in September 2015 at the Defence Secretary level. From India, Prime Minister Shri Narendra Modi visited Sri Lanka on 13-14 March, 2015. He also travelled to Anuradhapura, Talaimannar, and Jaffna. External Affairs Minister Smt. Sushma Swaraj was in Colombo on 6-7 March to prepare for Prime Minister's visit. Former President Dr. Abdul Kalam visited Sri Lanka from 25-27 June 2015 to participate in the "International Energy Symposium titled Energy Challenges in the Knowledge Economy". The then External Affairs Minister of India Shri Salman Khurshid, visited Sri Lanka in October and in November 2013.
BJP's External Affairs Minister Ms. Sushma Swaraj led a 12-member Parliamentary delegation to Sri Lanka from in April 2012 as the then Leader of Opposition in the Lok Sabha. Congress party enabled that visit. Chief of Naval Staff Admiral R. K. Dhowan visited Sri Lanka on 22-25 November 2015 to participate in the annual International Maritime Conference 'Galle Dialogue', while Chief of Army Staff General Dalbir Singh Suhag visited Sri Lanka from 29 November – 4 December 2015. Commerce Secretary Shri Rajeev Kher visited Sri Lanka on March 4, 2015 for the third round of Commerce Secretary level interactions. Commercial Relations Sri Lanka has long been a priority destination for direct investment from India. Sri Lanka is one of India's largest trading-partner in SAARC.
Economics
India in turn is Sri Lanka's largest trade partner globally. Trade between the two countries grew particularly rapidly after the entry into force of the India-Sri Lanka Free Trade Agreement in March 2000. According to Sri Lankan Customs, bilateral trade in 2015 amounted to US $ 4.7 billion. Exports from India to Sri Lanka in 2015 were US$ 4.1 billion (up by 2.1%), while exports from Sri Lanka to India were US$ 645 million (up by 3.2%). India is among the top four investors in Sri Lanka with cumulative investments of over US$ 1 billion since 2003. The investments are in diverse areas including petroleum retail, IT, financial services, real estate, telecommunication, hospitality & tourism, banking and food processing (tea & fruit juices), metal industries, tires, cement, glass manufacturing, and infrastructure development (railway, power, water supply).
A number of new investments from Indian companies are in the pipeline or under implementation. Notable among them are proposals of Shree Renuka Sugar to set up a sugar refining plant at Hambantota (US $ 220 million), South City, Kolkota for real estate development in Colombo (US $ 400 million), Tata Housing Slave Island Development project along with Urban Development Authority of Sri Lanka (US $ 430 million), 'Colombo One' project of ITC Ltd. (ITC has committed an investment of US$ 300 million, augmenting the earlier committed US 140 million). Dabur has already set up a fruit juice manufacturing plant (US$ 17 million) in May 2013. On the other hand, the last few years have also witnessed an increasing trend of Sri Lankan investments into India. Significant examples include Brandix (about US$ 1 billion to set up a garment city in Vishakapatnam), MAS holdings, John Keels, Hayleys, and Aitken Spence (Hotels), apart from other investments in the freight servicing and logistics sector. Developmental Cooperation The conclusion of the armed conflict saw the emergence of a major humanitarian challenge, with nearly 300,000 Tamil civilians housed in camps for Internally Displaced Persons (IDPs).
The Government of India put in place a robust programme of assistance to help the IDPs return to normal life as quickly as possible as also consistently advocated the need for them to be resettled to their original habitations as early as possible. India's immediate humanitarian assistance to IDPs included supply of 250,000 family relief packs, establishment of an emergency medical unit which treated over 50,000 IDPs, supply of over one million roofing sheets, as well as 400,000 bags of cement for constructing temporary housing and provision of 95,000 starter packs of agricultural implements. India also assisted in revival of agricultural and economic activities in areas affected by the conflict.
Persecution of Lankan Tamils and Indian money for Colombo
The main impetus for stepping up of India's development assistance flowed from the commitments made during the visit of President of Sri Lanka to India during June 2010, when the then Prime Minister of India announced a Development Package for Sri Lanka. This included construction of 50,000 housing units, rehabilitation of the Northern Railway lines, wreck-removal and rehabilitation of the KKS Harbour, establishment of Vocational Training Centres, construction of a Cultural Centre at Jaffna, setting up a 500 MW coal power plant at Sampur, restoration of Thiruketheeswaram Temple, establishing an Agricultural Research Institute in the Northern Province, expanding the scholarship program for Sri Lankan students to pursue their higher studies in India, setting up Centres for English Language Training and providing technical assistance for the National Action Plan for a Trilingual Sri Lanka.
The Housing Project, with an overall commitment of over INR 1372 crore in grants, is the flagship project of Government of India's assistance to Sri Lanka. It is perhaps the largest such project undertaken by the Government of India overseas.
The first stage of construction of 1,000 houses in the Northern Province was completed in July 2012. The second phase of constructing or repairing 45000 houses in the Northern and Eastern Provinces is being implemented under an innovative owner-driven model, wherein the owner-beneficiaries undertake the construction/repair of their houses themselves and Government of India arranges technical support and financial assistance. This phase was launched on the birth anniversary of Mahatma Gandhi on 2 October 2012 and has made excellent progress since its launch. As on 31 December 2015, a total of 43,800 houses have been completed. During 2015, 13,827 new houses were constructed in the Northern Province, and 2,051 in the Eastern Province.
In addition, 502 damaged houses were repaired in the Northern Province. Only 2,200 houses remain to be constructed or repaired in the Northern and Eastern Provinces, which is expected to be completed during the next few months. The third phase, to construct 4,000 houses in the Central and Uva Provinces through an innovative community-driven approach, will be launched very shortly.
Indian aid
Sri Lanka is one of the major recipients of development credit given by the Government of India. Under a line of credit of $167.4 million, the tsunami-damaged Colombo-Matara rail link has been repaired and upgraded. Another line of credit of $800 million for track laying and supply of rolling stock to support construction of Medawachchiya to Madhu, Madhu to Talaimannar, Omanthai to Pallai, Pallai to Kankesanthurai railway lines and setting up of signaling and telecommunications systems in Northern Sri Lanka is already operational. In October 2014 the Pallai-Jaffna reconstructed railway track and signal system was inaugurated thereby reconnecting Jaffna to Colombo by rail. India also continues to assist a large number of smaller development projects in areas like education, health, transport connectivity, small and medium enterprise development and training in many parts of the country through its grant funding. Cultural Relations The Cultural Cooperation Agreement signed by the Government of India and the Government of Sri Lanka on 29 November, 1977 at New Delhi forms the basis for periodic Cultural Exchange Programmes between the two countries. The Indian Cultural Centre in Colombo actively promotes awareness of Indian culture by offering classes in Indian music, dance, Hindi and Yoga. High Commission organized an event on 21 June 2015 to celebrate the First International Day of Yoga at the iconic ocean side promenade Galle Face Green. The event was attended by two thousand yoga enthusiasts. Every year, cultural troupes from both countries exchange visits.
Pursuant to an announcement made by the Prime Minister of India during his visit to Sri Lanka, a Festival of India in Sri Lanka was launched in November 2015, with 'Nrityarupa', a scintillating dance medley from different parts of India performed in Colombo, Kandy and Galle. The theme of the Festival is "Sangam": a confluence of cultures of India and Sri Lanka. India and Sri Lanka commemorated the 2600th year of the attainment of enlightenment by Lord Buddha (SambuddhatvaJayanthi) through joint activities. These included the exposition of Sacred Kapilavastu Relics in Sri Lanka that took place in August – September 2012.
During the exposition, approximately three million Sri Lankans (nearly 15 percent of the total population of Sri Lanka) paid homage to the Sacred Relics. The Indian Gallery at the International Buddhist Museum, Sri Dalada Maligawa, was inaugurated in December 2013. The Gallery highlights the shared heritage and close Buddhist links between India and Sri Lanka. The two Governments jointly celebrated the 150th Anniversary of Anagarika Dharmapala in 2014.
The India-Sri Lanka Foundation, set up in December 1998 as an intergovernmental initiative, also aims towards enhancement of scientific, technical, educational and cultural cooperation through civil society exchanges and enhancing contact between the younger generations of the two countries. Education is an important area of cooperation. India now offers about 290 scholarship slots annually to Sri Lankan students. In addition, under the Indian Technical and Economic Cooperation Scheme and the Colombo Plan, India offers nearly 200 slots annually to Sri Lankan nationals.
State terrorism and tourism
Tourism also forms an important link between India and Sri Lanka. Government of India formally launched the e-Tourist Visa (eTV) scheme for Sri Lankan tourists on 14 April 2015. Subsequently, in a goodwill gesture, the visa fee for eTV was sharply reduced. The new eTV fee for Sri Lankan nationals is only US$ 25 (plus bank charges of 2.5%), instead of US$ 60 (plus US$2 bank fee) charged earlier. In 2015, out of the total tourist arrivals, 316,247 were from India constituting 17.58% of the total number of tourist arrival to Sri Lanka. Sri Lankan tourists too are among the top ten sources for the Indian tourism market. In 2014, around 200,000 visas were issued by the High Commission and other posts in Sri Lanka to facilitate travel between Indian and Sri Lanka.
Fishermen issue and Indian Community
Sri Lankan government attacks local Tamils as well as those Tamils from India on the sea.
Sri Lanka treats Indian fishermen fishing at Katchatheevu. Given the proximity of the territorial waters of both countries, especially in the Palk Straits and the Gulf of Mannar, incidents of straying of fishermen are common. Both countries have agreed on certain practical arrangements to deal with the issue of bona fide fishermen of either side crossing the International Maritime Boundary Line. Through these arrangements, it has been possible to deal with the issue of detention of fishermen in a humane manner.
Tamils see some apparent secret deal between Indian and Lankan regimes to deal sternly with Tamils and therefore, Indian government allows all atrocities by Lankan military on Indian Tamils. In a civil war earlier, Lankan military committed crimes against humanity by committing genocides of Tamils as part of their goal of holocaust of Tamil population in Lankan Island.
Conspiracy against Tamils?
The new regime in Colombo under Sirisena had declared loudly that it would go for reconciliation but now it has presided over the murder of a Tamil fisherman in Tamil Nadu, breaking all provisions of intentional law.
Is Lankan regime blood thirsty or is it just an isolated tragedy?
When Indian military keeps killing Muslims of occupied Jammu Kashmir it is strange why it is unable to put an end to Lankan arrogance towards Indians. Are Muslims so cheap for Indian regime?
Time is running out for India to make sure seas of Indian Territory are soverign and belong to India.
Sri Lanka fires all shots while India watches the show as a festival firework. Indian deliberately let the Sri Lankan military attack and even kill the Tamil fishermen. When Indian military keeps killing Muslims of occupied Jammu Kashmir it is strange why it is unable to put an end to Lankan arrogance towards Indians. Are Muslims so cheap for Indian regime?
Time is running out for India to make sure seas of Indian Territory are soverign and belong to India. The Modi government has to wake up before Sri Lanka invades Tamil Nadu if they have a hidden plan for that as Tamil people are divided because of the plotters led by Sasikala have divided the ruling AIADMK in order to promote her private interests and control both party and government?
Let the sacrifice of life of fisherman Bridgo resolve the issue of fishing rights of Tamils at Katchatheevu.
The Modi government has to wake up before Sri Lanka invades Tamil Nadu if they have a hidden plan for that?
Perpetual Lankans attacks on defenseless Tamil fishermen on sea are a serious crime committed by the state. India and Lanka must wake up to solve the issue in the best possible manners, preferably through peaceful sincere negations at top level.
Sri Lanka seems to be provoking India for a bloody war.
A war may not necessarily result in peace!
The Taliban-Afghanistan Dilemmas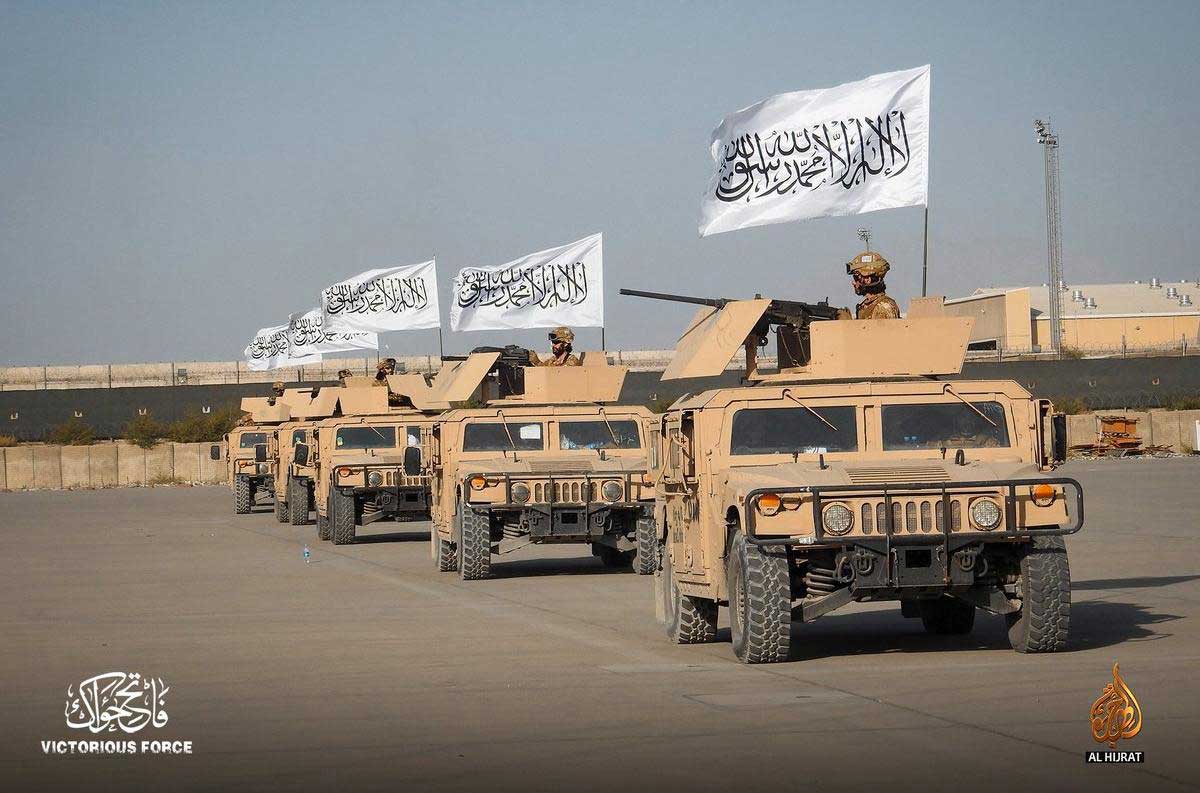 The Blitzkrieg winning back of Afghanistan by the Taliban with the concomitant US pullout established Taliban 2.0 in Kabul. But this has created a number of dilemmas for the stakeholding states. The latter include Afghanistan's immediate neighbours, viz. Iran in the west, Turkmenistan, Uzbekistan and Tajikistan in the north, China in the northeast and Pakistan to the east. Russia is also affected since it considers former Central Asian Soviet republics like Tajikistan and Uzbekistan as its backyard and since Moscow has its own share of extremist-secessionist problems in Chechnya. It is also worried about Islamic fundamentalism spreading to its Muslim population concentrated around its major cities and the Caucasus.
The dilemmas are as follows:
I. If the US-led withholding of economic aid and international recognition continues in essence, then conditions– as it is they are bad enough in Afghanistan—will further deteriorate. This will lead to greater hunger, unemployment and all-round economic deprivation of the masses. Such dystopia will generate more refugees in droves as well as terrorists who will spill out to seek greener pastures beyond the country's borders.
Such condition will in turn mean a life-threatening headache for not only Afghanistan's immediate neighbours like Iran, Turkmenistan, Uzbekistan, Tajikistan, China and Pakistan but also for more distant lands. The liberal democracies of Europe. Germany, France, Italy, the UK and others have already had their share of refugees—and terrorists—when waves from an unsettled Syria hit them way back in 2015. Chancellor Angela Merkel even decided to act magnanimously and opened Germany's doors to a million fleeing the civil war in Syria. Such acceptance of refugees from Asia and Africa in Europe, however, boosted right-wing parties like the Alternative for Germany (AfD) and other movements throughout that continent. As a result the easy cross-border movements within the European Union came to be partly restricted in order to keep unwanted refugees out. Calls went out for hardening the external borders of the EU against more refugee invasion. The EU also made arrangements with Turkey to absorb and manage the refugee onrush in exchange for fat amounts of the Euro.
The prospects of a second such wave of refugees desperate not only to escape the clutches of the medieval Taliban but to find a promising future and remarkably better living conditions in the advanced lands of Europe are giving nightmares to the governments of the latter countries.
There seems to be a growing consensus among many in the international community that not only purely humanitarian but also larger economic aid to the Taliban-run Afghanistan should be extended—and without delay, if only to keep a lid on refugees—and terrorists—spilling across the borders. Islamabad apparently scored a remarkable 'victory' over New Delhi when its protégé Taliban replaced the pro-Indian Ghani government. Nevertheless, it is worried about the spillover into its territory across the Durand Line to its west. Pakistan, hence, leads this school of thought most vociferously[i]. It fenced its border with Afghanistan to a significant extent in anticipation of more refugees pouring in. It has been joined in the chorus by Russia, the EU, China, and others. China, for instance, has emphasized the need for releasing funds to Afghanistan at its talks with the G-20 on 23 September.[ii] However, no such stipulation is seen in the Shanghai Cooperation Organization (SCO) declaration released at the Tajik capital Dushanbe on 17 September, though the document mentions explicitly the need for an "inclusive" government that includes the left-out minorities. India's presence at the meet may have prevented the inclusion of a funds-release clause.
II. But even if the US unfreezes the $9.25 billion Afghan assets under its control, and allows the IMF and the World Bank to make available other funds and assets to the funds-starved Taliban's Kabul, a major problem will still linger. This is the question of 'inclusive' government, which the Taliban had promised among other things in its February 2020 agreement with the USA at Doha. The composition of the current Taliban government shows the mighty influence of the hardliners within the Taliban, elements like the Haqqani network and the secretive hardcore Kandahar Shura—as opposed to the seemingly more moderate Pakistan-based Quetta Shura. The Prime Minister of Taliban 2.0, Mullah Mohammad Hassan Akhund, is on a UN-designated blacklist; its Interior Minister, Sirajuddin Haqqani, is on the top of the FBI's most-wanted list with a multi-million dollars reward hanging over his head.
Although the Taliban did not officially take a formal position, a member of the new government in Kabul has also defied calls from Pakistani Prime Minister Imran Khan and from other quarters for forming a more 'inclusive' government. That would mean more Tajiks, Uzbeks, Hazaras and women holding important positions in the government, a phenomenon markedly absent in the current governmental setup dominated by male Pashtuns. The Taliban member shot back that the current government was as much 'inclusive' as it was possible to make and that the Taliban did not care for others to dictate to it what kind of government would suit Afghanistan.
If Taliban 2.0 remains essentially as it is today, with the minorities ignored, this would still create unrest and insurgency in the country. A civil war in the not too distant a future cannot be ruled out. This is the reason that even Pakistan, which certainly would not like to see its protégé Taliban's power diluted, keeps harping on the 'inclusive' clause along with Russia and others.
A civil war will not be confined within the boundaries of Afghanistan but will attract intervention by neighbouring states and other more distant stakeholders like the USA. Tajikistan will continue to back the Tajiks living astride its southern border with Afghanistan. Uzbekistan will do the same with the Afghan Uzbeks. Shia Iran will stand up for the Shia Hazaras while the Western world will, in general, wish to see 'human rights' and especially 'women's rights' given full leeway. The Chinese seemed to have cut a deal. They would extend economic aid to Kabul in exchange for assurances that no terrorism or separatism would go out of Afghan territory.
But Taliban 2.0, despite its smooth assurances at Doha and elsewhere, shows no signs of stretching significantly from its understanding of the Sharia law, which it said it wished to uphold as a framework within which all these rights would be respected. There are reports that the US is in talks with Russia seeking a base on Russian territory or again in Tajikistan for its future 'over-the-horizon' operations in Afghanistan, starting with monitoring purposes.
In sum, while option I, outlined above, promises an immediate disaster for South Asia and even beyond, option II holds out only marginally better prospects. It still has the Damocles' sword of the probability of a civil war hanging over the head. The ideal solution would be to widen the Taliban 2.0 government to include the deprived minorities with an eye on keeping an effective lid on social instability. But the prospects for such a solution seem far-fetched, given the apparent domination of the hardliners in Taliban 2.0 and the long-standing animosity between the northern non-Pashtun Afghans and the Pashtun Taliban.. Also, the attacks by other extremist groups like the Islamic State-Khorasan (IS-K), al Qaeda, and the Pakistani Taliban (TTP) and so on will unlikely cease, even if option II is fully implemented. These extra-Taliban extremist groups will only encourage the radical elements within the Taliban to opt for more aggressive actions, both within and outside Afghanistan's borders.
The future in and around Afghanistan looks grim indeed.
---
[i] Incidentally, the Pashtuns living on both sides of the British-drawn Durand Line of 1893 do not recognise it, and that includes the Taliban)
[ii] Reid Standish report, gandhara.org of rfe/rl.org, 27 September 2021, accessed 14 October 2021, 09.07 Indian Standard Time (IST)… All times henceforth are in IST.
How India utilised the AFSPA to suppress freedom movements?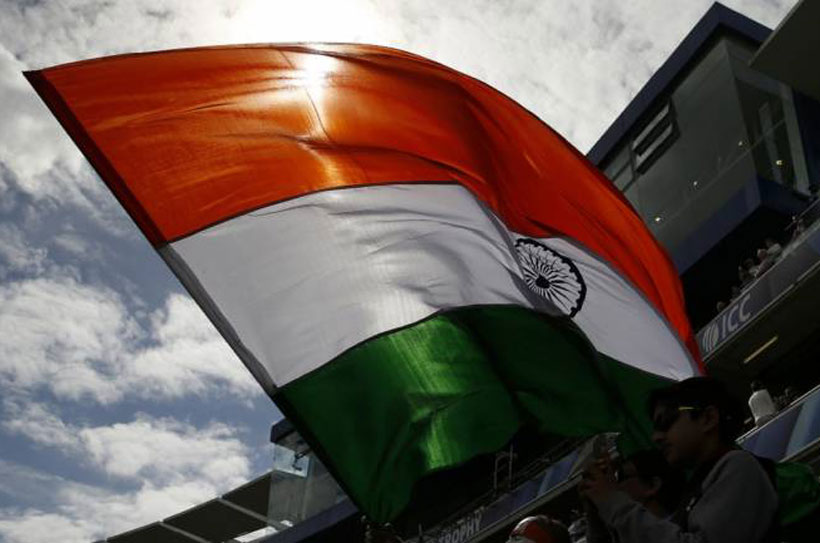 The freedom movements in the volatile north-eastern state of India predate the Partition. The Englishman realised importance of the North East as it could provide a corridor to the Japanese in World War II. India applied the Armed forces Special Powers Act first to the north eastern states of Assam and Manipur, a cauldron of unrest. The act was amended in 1972 to extend to all the seven states in the north eastern region of India. The states affected by the draconian law included Assam. Manipur, Tripura, Meghalaya, Arunachal Pradesh, Mizoram and Nagaland, also known as the seven sisters. The forces brutally applied the AFSPA to the states. It ignored outcry by people against has mounting incidents of arbitrary detention, torture, rape and looting. Indian government continued to extend the initial period for imposition of the law ad infinitum sometimes with ex post facto notifications. Its pleas were without AFSPA all the north eastern states will secede from India.
Gunpoint diplomacy
A large part of the original region that constitutes the seven states of the republic of India had strong political, economic and socio-cultural links with South East Asia. The great Hindu and Muslim empires that reigned over the Indian subcontinent never extended east of the Brahmaputra River. The British colonists were the first to repress freedom movements. . In the early nineteenth century they moved in to check Burmese expansion into today's Manipur and Assam. The British, with the help of the then Manipur king, Gambhir Singh, crushed the Burmese imperialist dream and the treaty of Yandabo was signed in 1828. Under this treaty Assam became a part of British India and the British continued to influence the political affairs of the region.
The resentment against the Englishman led to the bloody Anglo-Manipuri Conflict of 1891. The British were subdued by the fighting spirit of the local people. So, they preferred not to administer directly but only through the King.
During the Second World War, the Japanese tried to enter the Indian sub continent through this narrow corridor. But back home when Hiroshima and Nagasaki were A-bombed they retreated from the Imphal and Kohima fronts.
A buffer zone
Before leaving India, the British pondered over many proposals for post-Partition of India. The local people were however never consulted. Finally the British divided the region such that some parts went to Pakistan but the lion's share to India.
Over the years local democratic movements erupted as the people aspired to a new social and political order. One important example is a strong popular democratic movement against feudalism and colonialism in Manipur, led by Hijam Irabot Singh.
The treacherous annexation of Manipur
The post-Partition India reconstituted the kingdom of Manipur as a constitutional monarchy by passing the Manipur Constitution Act 1947. Elections were held under the new constitution. A legislative assembly was formed. In 1949 V.P Menon, a seminar representative of Government of India, invited the king to a meeting on the pretext of discussing the deteriorating law and order situation in the state in Shillong. Upon his arrival, the king was forced to sign under duress. The agreement was never ratified in the Manipur legislative Assembly. Rather, the Assembly was dissolved and Manipur was kept under the charge of a Chief Commissioner. There were strong protests but using violent and brutal repression the Government of India suppressed the democratic movement in Manipur and has continued applying the same methods ever since.
Colonisation of Nagaland
The inhabitants of the Naga Hills, sprawling across Indo-Burmese border, formed Naga National Council (NNC) aspiring for a common homeland and self governance. During 1929, the NNC petitioned the Simon Commission for independence. The Commission was examining the feasibility of future of self governance of India.
The Naga leaders forcefully articulated the demand of self governance once the British pulled out of India. Gandhi publicly announced that Nagas had every right to be independent. Under the Hydari Agreement signed between NNC and British administration, Nagaland was granted protected status for ten years, after which the Nagas would decide whether they should stay in the Indian union or not. However, shortly after the British withdrew, the new Indian rulers colonized Nagaland and claimed it to be Indian Territory.
The Naga National Council proclaimed Nagaland's independence in retaliation, and the Indian authorities arrested the Naga leaders. The AFSPA was used to violently suppress the democratic aspirations of the people of North East. In 1975, some Naga leaders held talks with the Government of India which resulted in the Shillong Agreement. Democratic forces of Nagaland smelt a rat in this deceptive agreement and rallied the people for national liberation of Nagas. One of the organizations which articulated the democratic demand of Naga people is National Socialist Council of Nagaland (NSCN).
Mizoram
Mizo National front was a phenomenal product of a famine. In the Lushai Hills of Assam in the early sixties a famine broke out. A relief team requested for help from the Government of India. But there was little help. The relief team organised themselves into the Mizo National front (MNF) to liberate themselves from the neo-colonial occupation of India. Against the democratic aspirations of the people Indian army moved in. The rebellion was so strong, that the Indian air force had to bomb the villagers. The armed forces compelled people to leave their homes. This devastated the structure of Mizo society. In 1986, the Mizo Accord was signed between MNF and Government of India. This accord was as deceptive as the Shillong Accord made with the Nagas earlier. To promote dominance by high caste Hindus, India clubbed poor non-feudal ethnic groups with Adivasis, cheating them in the name of scheduled tribes and in the process forcing them to be marginalized and stigmatized by the upper caste ruling elites of India.
Gradually it became the neocolonial hinterland for exploitation by the Indian state, where local industries were made worthless and now the people are entirely dependent on goods and businesses owned predominantly by those from the Indo-Gangetic plains. The new Indian unscrupulous businesses pull the economic strings of this region.
Tripura
In Tripura the indigenous population has been reduced to a mere 25% of the total population of the state because of large scale immigration from the North east and Bangladesh.
A series of repressive laws were passed by the Government of India in order to deal with this rising National liberation aspiration of the people of North east. In 1953 the Assam maintenance of Public Order (Autonomous District) Regulation Act was passed. It was applicable to the then Naga Hills and Tuensang districts. It empowered the Governor to impose collective fines, prohibit public meetings, and detain anybody without a warrant. Indian atrocities from 1980 onwards include: the massacres of civilians at Heirangoi thong (Manipur) in 1984, at RIMS Manipur in 1995, at Malom (Manipur) in 2000; the horror of army torture and violence on civilians during operation Blue bird (Manipur) in 1987 and operation Rhino (Assam) in 1991. Indiscriminate firing on civilians by armed forces personnel when their own vehicle burst in the town of Kohina (Nagaland) in March 1995, the shelling and destruction of the town of Makokchung (Nagaland) in 1994, the enforced disappearances of Loken and Lokendro (Manipur) in 1996, and the rape of Miss N Sanjita (who subsequently committed suicide) (Manipur) in 2003.
Concluding remark
After the Partition, India emerged as the new-colonial power. The North East still yeans for freedom.
The myth of "shared values"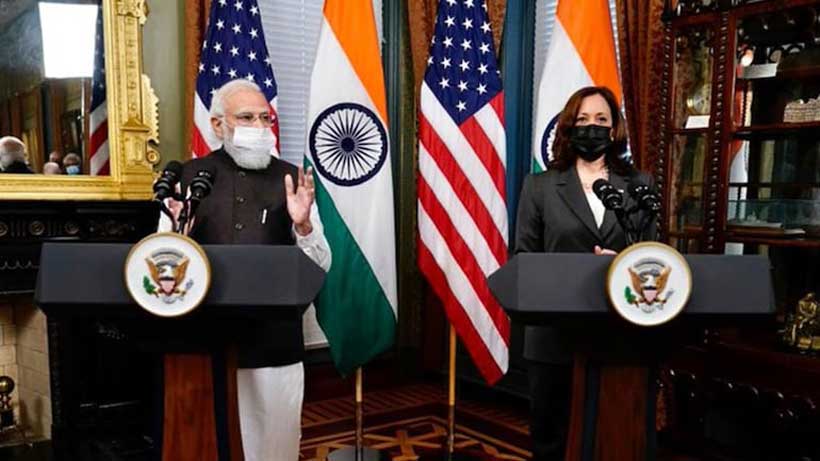 The Indian prime minister's visit to the USA underlines a paradigm shift in the United States' policy: a shift from Europe to Asia. The shift is dictated by India's constant pressure on the US to do its part of the quid pro quo for India's joining the Quad, a conglomerate to corner China. Like the USA, India also is embarrassed at the fall of Kabul. India wants that the Taliban would shut their eyes to the reign of terror in the occupied Kashmir. In its disappointment, the USA, like a rueful baby, is doing everything on India's bidding to further isolate Pakistan.
Still the portents are that not everything is hunky-dory with Indo-US relations. The US wants India to cancel its deal to purchase the S-400 air defence system from Russia. The US has given India a muffled message that unless the deal is cancelled India may face sanctions. India is hopeful of getting a waiver.After all, India became a member of the nuclear club without signing the Non-Proliferation Treaty. India has been a recipient of the US favours in the past also.  In July 2003 India turned down the US request to provide 17,000 troops to shore up America's war in Iraq. Then, India under prime minister Manmohan Singh also refused to support any US attempts to isolate or topple the Iran government. Manmohan wished Russian diplomacy on Iran's nuclear programme would succeed.The US companies have invested $ 200 billion in China. Yet, she is perceived as the number one competitor to the US. The reason is that China may surpass the US in terms of Gross Domestic Product growth in the near future.
US ennui
To Modi's chagrin, the US president Joe Biden and vice-president Kamala Harris underscored the importance of democratic values in their meetings. Biden quoted Mahatma Gandhi's message of tolerance to allude to prevailing intolerance of BJP's government, an avatar of the Rashtriya Swayamsevak Sangh. Harris stressed the need for democratic countries to "defend democratic principles and institutions. Her remarks amounted to a diplomatic nudge to the Indian leadership amid concerns about "democratic backsliding" in India (Freedom house and the Economist downgraded India).
Before Biden and Modi joined their delegations for bilateral talks, the US President had made opening remarks: "Our partnership is more than just what we do. It's about who we are…. It's rooted in our shared responsibility to uphold democratic values, our joint commitment to diversity, and it's about family ties, including four million Indian Americans who make the United States stronger every single day."
Harris said at a joint media appearance with Modi before their first in-person meeting at the White House: "As democracies around the world are under threat, it is imperative that we defend democratic principles and institutions within our respective countries and around the world, and that we maintain what we must do to strengthen democracies at home.
She had earlier openly differed on Twitter with Jaishanker when he refused to attend a meeting with the House foreign affairs committee because the US legislators had rejected his request to exclude Indian-American Congresswoman Pramila Jayapal, who had been critical of the Modi government's Kashmir policy.
"It's wrong for any foreign government to tell Congress what members are allowed in meetings on Capitol Hill," Harris had tweeted in December 2019.
Shared values
As for "tolerance", the US invasions of Iraq, Syria, Libya and Afghanistan leave no doubt about how much the US believes in what it professes.
India's democratic "tolerance"
Since British raj days, India's north east had been a simmering cauldron of freedom movements. British colonists held sway over the North East at gun point. In footsteps of the British colonists India suppressed freedom movements in the volatile North East through a slew of draconian laws. The most atrocious law applied to the region was the Armed Forces Special Powers Act 1958. It was later extended to the disputed Jammu and Kashmir state also.
The AFSPA violates the fundamental constitutional rights of right to life, liberty, freedom of speech and expression, peaceful assembly, free movement, practice of any profession, and protection against arbitrary arrest and freedom of religion, as enshrined in Articles 21, 14, 19, 22 and 25 of the Indian Constitution. AFSPA has been used in these regions to inflict thousands of deaths, custodial deaths and rape, torture, encirclement of the civilian population, combing operations, looting of private citizen's property etc. Thousands of youth have simply disappeared.
Onus of proof on the accused
The AFSPA holds an accused guilty until proven innocent. This law violates legal maxim Ei incumbit probatio qui dicit, non qui negat ("innocent until proven guilty").
A quasi-emergency
A governor of an Indian state could through a notification declare a state to be "disturbed" without consulting the state legislature. The law gives armed forces immunity from any accountability. The law is not "in aid of civil authority" but "in place of civil authority".
Powers of officers
Section 4 gives the following special powers to any commissioned officer, warrant officer or non commissioned officer of the armed forces in a disturbed area: (a) If in his opinion, it is necessary for maintenance for public order to fire even to the extent of causing death or otherwise use force against a person who is acting in contravention of an order prohibiting the assembly of five or more persons or the carrying of weapons or of things capable of being used as weapon. (b) If in his opinion, it is necessary to destroy any arms dump or fortified position, any shelter from which armed attacks are made or are likely to be made, and any structure used as training camp for armed volunteers or as a hideout for armed volunteers or as a hideout for armed gangs or absconders. (c) Arrest without warrant any person who has committed a cognizable offence and to use whatever force is necessary to affect the arrest. (d) To enter and search without warrant any premises to make an arrest or to recover any person wrongfully confined or to recover any arms, ammunition, explosive substance or suspected stolen property.
Section 2 (c) of the Act also clearly shows the close affinity between AFSPA and those laws governing the military such as the Army Act (1950). It reads, 'All other words and expressions used herein but not defined in the Air Force Act 1950, or the Army Act 1950, shall have the meaning respectively assigned to them in those Acts'.
A war against own people
The act applies toacts that are 'likely to be made' or 'about to be committed'. This presumption is characteristic of war zones. In a war situation, any officer whether he is a commissioned, junior commissioned or non-commissioned officer-leading his men in the field is the judge as well as part of the body that executes his judgments.
The AFSPA grants armed forces personnel the power to shoot to arrest, search, seize and even shoot to kill. Thus it violates the Right to Life enshrined in Article 21 of the Constitution of India which guarantees the right to life to all people. The AFSPA also violates the International Covenant on Civil and Political Rights (ICCPR). India signed the ICCPR in 1978, taking on the responsibility of securing the rights guaranteed by the Covenant to all its citizens. In particular, the Act is in contravention of Article 6 of the ICCPR guaranteeing the right to life.
Concluding remark
India is often called "the world's largest democracy" by the West. Western notion of democracy (Westminster model) is that it is government of the people (masses, not classes), for the people and by the people. In truth, Indian democracy is in name only, not in substance. The "shared values" are a ruse.