A Preliminary Assessment of Trump's Promises on the Overall US Economy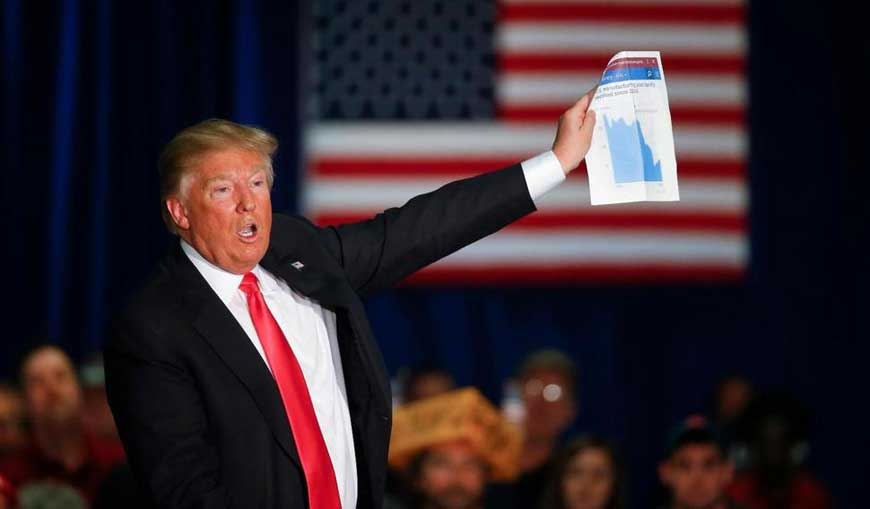 [yt_dropcap type="square" font="" size="14″ color="#000″ background="#fff" ] D [/yt_dropcap]uring his presidential campaign in 2016 Trump promised a 3 to 4 percent economic growth to be accomplished through steep corporate and individual tax cuts and spending on the country's infrastructure, i.e., constructions such as roads, airports, and tunnels.
That's the rosy envisioned scenario. The sad reality of the situation, like much envisioned in Trump's alternate reality (based on his "the art of the deal") is much more sobering. According to 50 economists surveyed by the National Association of Business Economics, the economy will grow only 2.3 percent this year under Trump's presidency.
So much for the claim of having a savvy reassuring businessman, a risk taker entrepreneur at the helm of the ship of state. Actually, the only two businessmen we have had as presidents of the US were Hoover and George Bush. They both plunged the nations into economic woes; one with the great Depression, and the other with the great Recession. Not exactly a reassuring track record. Given that track record on "smart businessmen" entering politics, let's keep our fingers crossed and hope for the best while preparing for the worst.
Seventy percent of all economists working in academia, trade association and companies, believe that financial markets are currently too optimistic about the impact of Trump's proposals; and that's assuming that they get enacted. The first of these proposals dealing with health-care reform can hardly be characterized as a great success. Nevertheless economists in general remain optimistic about hiring: they expect an average of 183,000 jobs added per month this year. But they do not expect an infrastructure package, even if it passes this year, to boost the economy until 2018.
Economists also predict that Trump's tax proposals will face serious challenges before they become law, if the health care bill is any indication. Will Trump confront those stubborn economic facts or will he continue his pursuit of delusions which allegedly will make America great again? Stay tuned for an answer dictated by the facts and by truth. For the moment it's enough to say that the stubbornness of facts has a way of catching up with those who consistently ignore them and proclaim their illusions and delusions.
Comey treated in Thuggish Mafia Style by the White House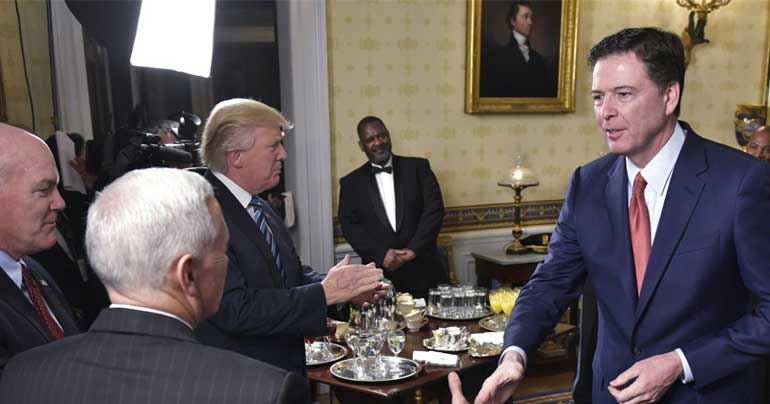 Former FBI Director James Comey is furious at the lack of respect the White House has showed him by the way he was fired, worthy of a Mafia operation, sources confirm.
Trump's Dumb Ideas for Economic Growth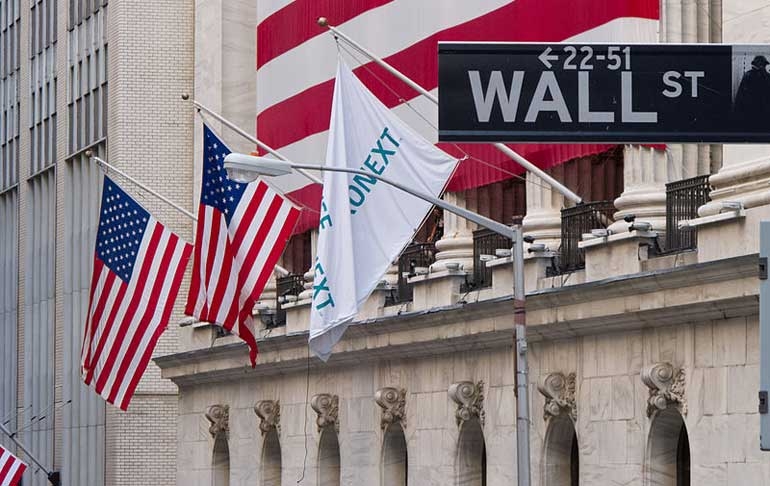 [yt_dropcap type="square" font="" size="14″ color="#000″ background="#fff" ] I [/yt_dropcap]f there's an economic idea that Donald Trump and his economic advisers continually reiterate it is that slashing taxes inevitably leads to economic growth. Let's see how true this idea is.
The Demeaning of the Office of the President
[yt_dropcap type="square" font="" size="14″ color="#000″ background="#fff" ] C [/yt_dropcap]NN has recetnly reported that President Trump's latest anti-media attacks "are beneath the dignity of the office of the President." In an interview with Time magazine, Trump insulted CNN's Chris Cuomo and Don Lemon and criticized MSNBC's Joe Scarborough. He also called CBS late-night host Stephen Colbert a "no-talent guy."