Trump's Pinocchio Nose Growing Longer and Longer
[yt_dropcap type="square" font="" size="14″ color="#000″ background="#fff" ] E [/yt_dropcap]very time Trump blurts out another outrageous lie, his aides run out to spin it and even defend it. I call them "the White House's pooper scoopers." It has become the new normal routine.
It must not be a pleasant task for the scoopers, even metaphorically speaking, given that most of the times those lies cannot be rationally defended and Trump remains unwilling to retreat from them, on principle. But few have quit the job over it, so far. They must be quite desperate for the job and cannot possibly have a great opinion of their selves.
I'm talking about the White House, but the same critique can be applied to the Republicans in Congress. So far they have gotten in line with Trump's almost daily flights of fantasy as communicated via Tweet. Sometimes they run from reporters who ask inopportune questions about those tweets. They have begun to suspect that they too will get dirty, and that eventually it will cost them at the polls.
Trumps sometimes attempts a rationalization such as "what I said is not mine, it was somebody else, it was in quotes." In other words, he borrowed the lie from somebody else. When pressed and asked whether the country will be able to believe him when he asks for their trust in a future crisis, his idiotic response was that "The country believes me. Hey. I went to Kentucky two nights ago, we had 25,000 people in a massive basketball arena." Which is to say, people can trust what I say because my fans still come out in droves to see me.
Hard to grasp the logic in such a statement. There isn't any, even if the one who uttered it allegedly went to the Warton School of Business, but there it is, for one of his aides to go and scoop. But, after all, some of those aides also go around peddling lies like voter fraud, although they are more circumspect about putting a number and a place on it. Many of them are complicit in the substitution of ideology for truth and facts.
Some lies are quite personal to Trump himself, like the deranged idea that he had the largest inauguration crowd in history and that the pictures lie, not him. Then there are more dangerous lies, like those of the ever widening Russia scandal. Here it might be necessary for the scoopers to come to Trump's defense in order to cover up the scandal.
So far there have been few Republicans even acknowledging that there may be something terribly troubling about a hostile foreign dictator manipulating an American election, or that the former Trump campaign manager Paul Manafort had a $10 million per year contract with a Russian oligarch to advance Putin's political interests.
Those are alarming questions for the servile sycophants, but they cannot easily distance themselves from them, for any threat to Trump's presidency may also mean a threat to their own agenda. A president mired in a major scandal may be far less likely to deliver on tax cuts for the wealthy, or deregulation for corporations. After all, that was the reason why Republicans of all persuasions lined up behind Trump in the first place: he'd help them do the things they have been yearning to do for eight years now.
So, some Republicans are more reluctant, and others are more sycophantic and enthusiastic toward Trump. But they have all fallen in line and rationalized his lies about himself and his imbroglios with Russia. But of course, the devil's bargains remains on the table and the stain and ignominy of cooperation will ultimately stay with them and will not be so easily expugnable.
Comey treated in Thuggish Mafia Style by the White House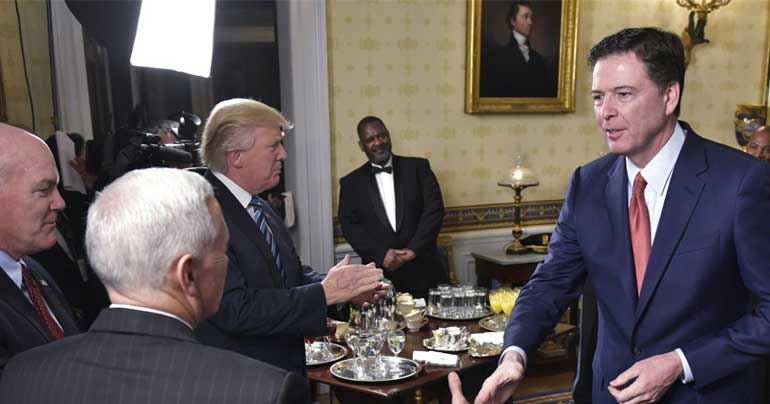 Former FBI Director James Comey is furious at the lack of respect the White House has showed him by the way he was fired, worthy of a Mafia operation, sources confirm.
Trump's Dumb Ideas for Economic Growth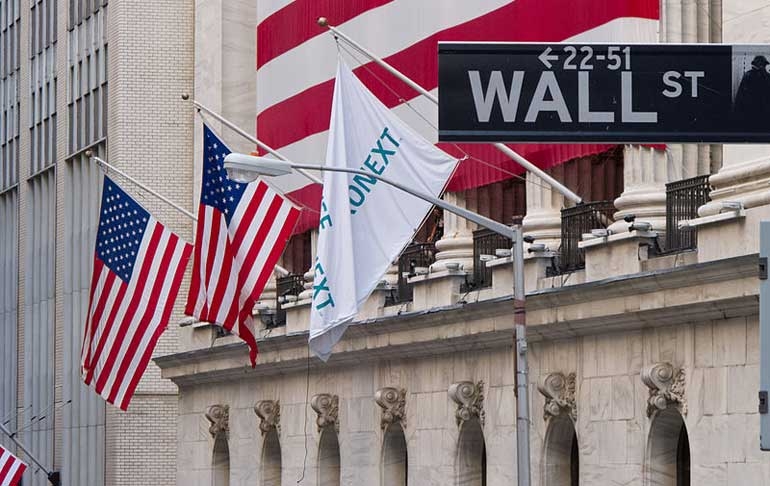 [yt_dropcap type="square" font="" size="14″ color="#000″ background="#fff" ] I [/yt_dropcap]f there's an economic idea that Donald Trump and his economic advisers continually reiterate it is that slashing taxes inevitably leads to economic growth. Let's see how true this idea is.
The Demeaning of the Office of the President
[yt_dropcap type="square" font="" size="14″ color="#000″ background="#fff" ] C [/yt_dropcap]NN has recetnly reported that President Trump's latest anti-media attacks "are beneath the dignity of the office of the President." In an interview with Time magazine, Trump insulted CNN's Chris Cuomo and Don Lemon and criticized MSNBC's Joe Scarborough. He also called CBS late-night host Stephen Colbert a "no-talent guy."