Recovery, Rehabilitation & Reintegration of the "Lost" Children Living and Serving Under the Islamic State
[yt_dropcap type="square" font="" size="14″ color="#000″ background="#fff" ] H [/yt_dropcap]undreds of thousands of children around the world have been seduced and forced into being child soldiers and cadres in the service of armed and violent groups. Many have been successfully treated using a combination of individual, family and community interventions that relied on combinations of expressive, cognitive and behavioral therapies as well as play, song, art and dance mixed in with culturally indigenous cleansing and healing rituals. Is there a possibility of the same for the children of ISIS— the Iraqi and Syrian boys and girls seduced and forced into slavery and violence; raped; beaten and tricked into serving the brutal non-Islamic State?
We are in a prison just outside of Suliamania trying to find out. The first boy we talk to, sixteen-year-old Nabil, is brought into the interrogation room in an orange jumpsuit reminiscent of Guantanamo Bay. His eyes and face are covered in a black mask and his hands shackled in metal cuffs. When the prison guard uncovers his eyes, I explain our purpose and ensure he's speaking freely. Then in response to gentle questions, Nabil begins to open up to tell us how he happened to join ISIS.
"There were two mullahs in the mosque. When the Islamic State came to our village, the older guys in the mosque started convincing kids to join. They started talking about money and cars. They told us, 'This is a good thing to do. You are going to be really comfortable.'"
The mullah himself drove Nabil to the neighboring village where he underwent ISIS shariah and weapons training and gave his bayat (pledge of allegiance) to the most nefarious terrorist group of our day. "I spent a month in shariah training," Nabil explains referring to ISIS's practice of indoctrinating all their new cadres into Islamic law as interpreted by ISIS. He denies that kids had to kill a prisoner upon graduation as we've heard from those who took their training in Syrian camps.[1] Although he does recall, "A guy my age killed four of our relatives. He was from Mosul."
The middle child of a family of seven kids, Nabil keenly missed his father who had travelled out of ISIS territory to try to get his pay as a policeman. Salaries were no longer being paid in ISIS territory. "There was no way to get paid so he went to Kirkuk to collect his salary, but he couldn't get back. We had no money."
"I was away from my father. They played with my mind," Nabil explains, his voice fills with bitterness recalling how he got sucked into serving the Islamic State. Nabil's mother and older brother fought with him, ultimately kicking him out of the house when he told them he was going to join. Unfortunately this move to protect him simply propelled Nabil into the home of the mullah who eventually literally drove him into the arms of ISIS, delivering him by car to their training camp. "They trained us on weapons, shariah, verses of the Prophet, women—what they are allowed to do and not. They focused on that women need to dress like this and told us,
'If not, we might hurt her—but we are going to hurt her family members more. A married guy who cheats on his wife, we stone him to death. An unmarried man who is caught in an affair, we flog him.'" Nabil recites the horrific list of ISIS's rules and punishments while puffing on a thin cigarette handed to him by his prison handler, smiling jauntily when he admits that he smoked even while inside ISIS—when no one was looking.
"I was terrified in the beginning," Nabil admits. I ask if he liked his shariah trainer. Syrian cadres reported that their ISIS shariah trainers were very charismatic and knowledgeable, brought in from the Emirates, Jordan and Saudi, often describing them as shining and filled with a religious charisma that made them able to easily persuade their future cadres into suicide missions.[2] Not so in Iraq. "Till the time he got killed he was a monster; till he got killed no one liked him."
Nabil trained on the AK 47 and was assigned to the infantry. He remembers, "In the beginning the food was good." Nabil was sixteen when he joined, but there were six or seven kids as young as fourteen who trained with him in the camp.
Nabil spent four months serving ISIS, in which he took part in three battles against the Pershmerga. "There were three lines," he recalls of those battles. "I never went to the first line, the older, more experienced fighters went first." When asked for more details, he admits that the first line, just as we heard in Syria, were suicide soldiers, wearing vests to detonate if they were about to be captured—fighting to the death.[3] "Yes, they always got killed. The front lines carried guns and went in on foot and they wore suicide vests. If he doesn't get killed, he will detonate himself."
Nabil is a clever boy. Once in prison, still horribly missing his father, Nabil accused his father of being a member of ISIS and thereby tricked the Kurdish security officials into bringing him in for interrogation—a jubilant event for Nabil who joyfully reunited with his innocent, former policeman father. "I cannot live without my Dad. It's been two years since I saw him," the boy admits sheepishly—a big, irrepressible grin plastered across his face. The Kurds released Nabil's father when they realized the trick and now his Kurdish prison handler gently ribs Nabil about it. I watch the good rapport with this child who doesn't appear afraid of the prison handler at all—rapport necessary for him to begin rehabilitating here, even inside the prison, something the Kurds tell me they want to attempt with kids like Nabil.
It's March of 2017 and I am in Iraq with our International Center for the Study of Violent Extremism (ICSVE) research director[4] in response to a request by Iraqi Prime Minister Haider al Abadi to advise on how to deal with children who lived and served under ISIS. There are 300,000 children, many finally being liberated, who have been taught under the brutal ISIS curriculum, learning topics about who and how to behead, while others have actually served as ISIS cadres, forced to take the lives of others in the most ruthless ways. Tough questions are posed in the Prime Minister's conference about if such children can be recovered, rehabilitated and reintegrated into society, or is this a lost generation that either needs to be captured or killed? Some say they should be punished; others that they need to be isolated so they don't contaminate the rest.
When I ask Nabil about his future possibilities of reintegration—if his parents can forgive him for serving ISIS, Nabil replies, "A father will not hold anything against his son no matter what." His smile is big as he tells me this confidently, but his face clouds over and becomes very serious when I ask about his mother. "My mother will forgive," he assures, but seems less sure. His brother and mother kicked him out of the family home when he told them his plans to join ISIS. But later Nabil helped his family to escape out of ISIS territory into the refugee camp in Kirkuk. "When I last saw her—when I looked at her—I don't think she holds anything against me," Nabil states. "I saw her in the morning before I was arrested," he explains of their time together in the refugee camp in Kirkuk.
Nabil got paid $100 a month in ISIS, money he spent recklessly, like any young boy, "I spent it on myself. I bought a motorcycle." His boyish adventures however were short- lived and quickly disillusioned by the brutality of the group. "I wanted to leave when I started to see the killings," Nabil admits. "I knew they were doing wrong things," he explains, referring to the executions of those punished for minor infractions of ISIS laws, although there is not time today for him to share his memories of all he saw.
Nabil begin to look for ways to escape. "I was always thinking of a way to take my family and cross back into Kirkuk," he recalls, although his first attempt to escape was on his own. "The first time I ran away, I got captured by ISIS. They whipped me 35 times and told me I had to go back to my post. 'Do your duties,' they warned.
Nabil was lucky—others we've heard about who were caught trying to escape were beheaded on the spot. "I had a friend with me [in ISIS]," Nabil recalls. "He knew the roads of the mountains. My friend didn't know that I wanted to run away. He told me the route, about the road that had no IEDs."
For his second attempt to escape Nabil went home to gather his brother, sister, mother and some other close relatives. "I came home and talked to my family telling them, 'I want to take you to Kirkuk.' I talked to them and then went back to my duties. I knew the timing to cross. The second time we made it."
I turn the interview to the possibilities of his future, if he's to be released. "I want to see my mom first thing," Nabil answers, wistfully. "She's in Kirkuk. That's my only wish in the world. I don't care if I die. That's the only thing I want."
Strong words for a young kid. When asked if he can back to the family home, he explains, "I have to live in Kirkuk with them [my family]. I have nowhere else to go. If I leave from here [Kirkuk area], I know I will get killed for sure. This is the fate of anyone who works with them."
"Nabil is terrified, afraid of everyone," his prison handler explains. Indeed there are many who want to revenge on former ISIS cadres and ISIS also kills those who have defected—if they can. Among the other forty-four defectors ICSVE staff have interviewed thus far we've heard too many stories of defectors being caught and beheaded on the spot.
"I know you've gone missing. Our people in Kirkuk are going to kill you," the mullah said over the phone to Nabil when he arrived in the refugee camp. "If you are not going to work for us—if you are not going to be a sleeper cell in Kirkuk, our people will kill you," he threatened the boy.
"As soon as I got in the refugee camp. Mullah Omar was the one calling," Nabil explains dully. Constant terror has that effect—a need to dull the senses, go "dissociative" and feel nothing but hopeless depression. Dulling ones senses can provide a brief refuge at least from a too painful life.
When I ask Nabil if he told his parents about the mullah telephoning him, Nabil shakes his head no and his eyes widen as he explains, "Because my father was a policeman, I was scared for him." He continues monotonously again, "I don't know, only Allah can protect me. I must die."
Nabil's already got the sense of a foreshortened future, that trauma survivors that kids and adults often feel after surviving a trauma they can't get over. Nabil has the posttraumatic sense of being damned from the bright future with which he started his childhood.
I ask if the government can provide protection for him as he nods despondently, but then negates his nod by saying, "If I get released from here [prison], another unit will take me and kill me. They won't be like the Persmerga. I'm afraid of anyone who has lost someone. The Spiecher [military] Base lost 2000 soldiers…It can be anyone with a desire for revenge," he says referring to the ISIS massacre of Shia soldiers at the captured military base in Tikrit. Nabil admits having crossed into Kirkuk because, "I knew the Kurds are more easy going. I knew for sure I'm going to get captured, but in Shia areas, I'll get killed right away."
What can we do for this boy? He should be in school, but he can't go home—ISIS still controls the territory he's from. If he's released, he'll go to a refugee camp where there are some studies offered, but not much, and everyone surrounding him is traumatized and angry at ISIS. The security forces acknowledge that there are ISIS recruiters and cadres in the camp. We have evidence that in Syrian and Turkish camps kids get recruited into ISIS right in the camps.[5] It won't be safe for him. His family may forgive him, but family members of those who were raped, kidnapped and killed won't be so forgiving.
And what about his release? Surely those who hold him will want kids like him to help them rat out the ISIS guys in the camp. He can be useful as an informant—if he can be trusted.
It's all too much for a young kid. Psychologically, he's terrified. Perhaps guilty for what he's taken part in. He's sure his life will end badly, and yearns badly for his parents' love, protection, acceptance and shelter. Nabil is a lost boy and needs help. If he manages to reunite with his parents, they can love and forgive him, but can they protect him from the wider community's stigma and punishment?
The government may be able to offer him some limited protection but may insist that he pays for it by turning informant as together they route out the scourge that poisoned his life—but that too involves dangers and possible additional stigma in the end.
And release may also go another way. Can an ISIS recruiter still manipulate him? Inside the prison there's an older ISIS emir—Abu Islam—that prison officials tell me is capable of talking any of the others into the glorious wonders of taking a "martyrdom" mission. As a result, the prison guards keep him isolated from the others. Suicide could be a way out for Nabil—instant forgiveness if he buys the lies of the ISIS "martyrdom" myth, release from constant terror, and a way to strike out—perhaps at someone that a recruiter can convince him is the reason for his lost and stolen childhood? Palestinians told me taking a suicide mission wasn't that hard when you have to dull your senses to endure the traumas you've lived through—when you feel that you are already dead. Nabil is showing some of those features.
No one wants it to end that way. But as long as political grievances leading to Islamic State's rise remain in place, as long as security and justice are not delivered to everyone in Iraq regardless of religion and sect, and as long as there's no safe way to return home or some kind of amnesty offered—at least to kids who were tricked into ISIS ranks, like Nabil was—the Iraqi authorities will either have to keep them locked up or release them back into society while holding eyes shut tight. In that scenario they'll be hoping for the best, knowing it's not likely to turn out well.
Today, the Iraqi Prime Minister wants to make a plan for kids who lived and served under ISIS—and he's right to want it. But it's got to start soon and it's got to be good— involving schooling, amnesty, and strong psychosocial support for teachers, parents and communities to accept these kids back into society. It will need to involve careful and caring treatment and redirection for the kids themselves as well as for their families and communities so they can be saved from all they've learned and trained into and to also avoid their becoming the next iteration of something like ISIS, in a world gone mad.
---
[1] Speckhard, A., & Yayla, A. S. (2016). ISIS Defectors: Inside Stories of the Terrorist Caliphate: Advances Press, LLC.; Speckhard, A., & Yayla, A. S. (December 2015). Eyewitness accounts from recent defectors from Islamic State: Why they joined, what they saw, why they quit. Perspectives on Terrorism, 9(6), 95-118.
[2] Speckhard, A., & Yayla, A. S. (2016). ISIS Defectors: Inside Stories of the Terrorist Caliphate: Advances Press, LLC.; Speckhard, A., & Yayla, A. S. (December 2015). Eyewitness accounts from recent defectors from Islamic State: Why they joined, what they saw, why they quit. Perspectives on Terrorism, 9(6), 95-118.
[3] Speckhard, A., & Yayla, A. S. (2016). ISIS Defectors: Inside Stories of the Terrorist Caliphate: Advances Press, LLC.; Speckhard, A., & Yayla, A. S. (December 2015). Eyewitness accounts from recent defectors from Islamic State: Why they joined, what they saw, why they quit. Perspectives on Terrorism, 9(6), 95-118.
[4] Thanks to ICSVE Research Director Ardian Shajkovci for accompanying me in these research interviews in Iraq and elsewhere.
[5] Crozier, R. (May 11, 2016). Why young Syrians are joining ISIS. Newsweek. http://www.newsweek.com/religion-not-main-motivator-young-syrians-isis-458653 Retrieved from http://www.newsweek.com/religion-not-main-motivator-young-syrians-isis-458653 and Speckhard, A., & Yayla, A. S. (2016). ISIS Defectors: Inside Stories of the Terrorist Caliphate: Advances Press, LLC.; Speckhard, A., & Yayla, A. S. (December 2015).
Reference for this article: Speckhard, Anne (March 29, 2017) Recovery, Rehabilitation &Reintegration of the "Lost" Children Living and Serving Under the Islamic State ICSVE Brief Reports http://www.icsve.org/brief-reports/recovery-rehabilitation- reintegration-of-the-lost-children-living-and-serving-under-the-islamic-state/
Terrorists potentially target millions in makeshift biological weapons 'laboratories'
Rapid advances in gene editing and so-called "DIY biological laboratories"which could be used by extremists, threaten to derail efforts to prevent biological weapons from being used against civilians, the world's only international forum on the issue has heard.
At meetings taking place at the United Nations in Geneva which ended on Thursday, representatives from more than 100 Member States which have signed up to the Biological Weapons Convention (BWC) – together with civilian experts and academics – also discussed how they could ensure that science is used to positive ends, in line with the disarmament blueprint set out by UN Secretary-General António Guterres.
Although the potential impact of a biological weapons attack could be huge, the likelihood is not currently believed to be high. The last attack dates back to 2001, when letters containing toxic anthrax spores, killed five people in the US, just days after Al Qaeda terrorists perpetrated the 9/11 attacks on New York and Washington.
Nonetheless, the rise of extremist groups and the potential risk of research programmes being misused, has focused attention on the work of the BWC.
"There's interest from terror groups and we're also seeing the erosion of norms on chemical weapons," said Daniel Feakes, head of the BWC Implementation Support Unit at the UN in Geneva.
"That could spread to biological weapons as well," he said, adding that "at the worst, you could be talking of epidemics on the scale of the Ebola outbreak in West Africa, or even a global pandemic that could result in millions of deaths."
In a bid to stay on top of the latest biological developments and threats, the BWC's 181 Member States hold a series of meetings with experts every year, traditionally in the summer. The reports that are discussed during these sessions are then formerly appraised in December.
At the eight-day session just ended, science and technology issues were debated for two days – a measure of their importance.
Among the developments discussed was the groundbreaking gene-editing technique CRISPR. It can be applied – in theory – to any organism. Outside the Geneva body, CRISPR's use has raised ethical questions, Mr. Feakes said, but among Member States, security ramifications dominated discussions.
"Potentially, it could be used to develop more effective biological weapons," he said, noting that the meetings addressed the growing trend of "DIY biological labs". However, the meetings also focused on the promotion of "responsible science" so that "scientists are part of the solution, not the problem".
In addition to concerns that the Biological Weapons Convention lacks full international backing, the body has also faced criticism that its Members are not obliged to allow external checks on any illegal stockpiles they might have.
The issue highlights the fact that the BWC lacks a strong institution, its handful of administrators dwarfed by larger sister organizations including the OPCW – the Organisation for the Prohibition of Chemical Weapons.
The OPCW's 500-strong staff – based in the Hague – have weapons inspectors training facilities, Feakes notes, explaining that the BWC's focus is therefore much more "about what States do at a national level".
Concern for the future
Looking ahead, and aside from the rapid pace of scientific change, the biggest challenge is keeping the Biological Weapons Convention relevant – which appears to still be the case today.
"There are no States that say they need biological weapons," Mr. Feakes says. "That norm needs to be maintained and properly managed. You can't ban CRISPR or gene editing, because they can do so much good, like finding cures for diseases or combating climate change. But we still need to manage these techniques and technologies to ensure they are used responsibly." Gene editing, in simple terms, involves the copying of exact strands of DNA, similar to cutting and pasting text on a computer.
The latest BWC session in the Swiss city also involved key intergovernmental organizations, scientific and professional associations, academic institutions, think tanks and other non-governmental entities.
Formally known as the Convention on the Prohibition of the Development, Production and Stockpiling of Bacteriological (Biological) and Toxin Weapons and on their Destruction, the BWC was the first multilateral disarmament treaty to ban an entire category of weapons.
It opened for signature in 1972 and entered into force in 1975. It currently has 181 States Parties, and six States that have signed but not yet ratified it.
Where is Our Sovereignty?
In the name of anti-terrorism, the Justice Department of U.S.A has urged its acquisition of all modes of powers since the birth of our country.  Following are some fundamental considerations.
Why, at all, do our civil rights have to be sacrificed in order to protect (so called) us from terrorists by this outside force, called as hegemony? Why even has U.S. taken the responsibility on interfering in Pakistan's (and the worlds) internal matters as that of security? The argument is whether security is more crucial than our liberty. We are told that the Justice Department requires these powers in order to make us secure.  But the central question goes deeper – will the sacrifice of our liberty actually make us safer, for we accept their dominance and let them interfere in our matters, why?
Can we be made absolutely safe by U.S.'s interference in our security matters? No. Anyone with two brain cells to rub together realizes this. The War on Terrorism, occurring in Pakistan, will not be won, as this war is a political act, done by politicians for political reasons. We had a war on poverty, and lost. We had a war on drugs, and lost. These kinds of wars are not about resolving issues, they are about appearing to resolve issues.
The biggest blind liberty we openly give to The U.S. is the power to name anyone amongst us as a terrorist or a supporter of terrorism, without any proof or any judicial review of the claim; we trust American leaders to name someone a terrorist or a devotee of terrorism only for the reason of protecting from terrorists. They do this in secret, on the basis of whatever information or sources they characterize, and with no one ever able to review their decision.
Once they have determined that someone is a terrorist or a supporter of terrorism (remember no testimony required), they assert (or want) the right to detain indefinitely, and in clandestine.  That is, should they decide you are a terrorist or a supporter of terrorism; they get to secretly arrest you and hold you as long as they want without anyone knowing why or where.  No court is able to review this situation. Where is our sovereignty at this point?
The above, of course, has to do with the eavesdropping they want to do, or their ability to come into our homes without a warrant and copy our hard drive, and make it possible to copy all the keystrokes we make and harass us for whatever petty grievance they hold.
Now ask yourself, how does their interference in our matters of security make us safe from terrorists?  How does their power to name someone a terrorist or a supporter of terrorists, without judicial review, make us safer? Such a power only makes the judgments, of those who hold this power, safe from any abuse of that power. How the power to search and arrest without warrant make us safer? For it threatens not the terrorists, but our sovereignty.
Nuclear Terrorism and Pakistan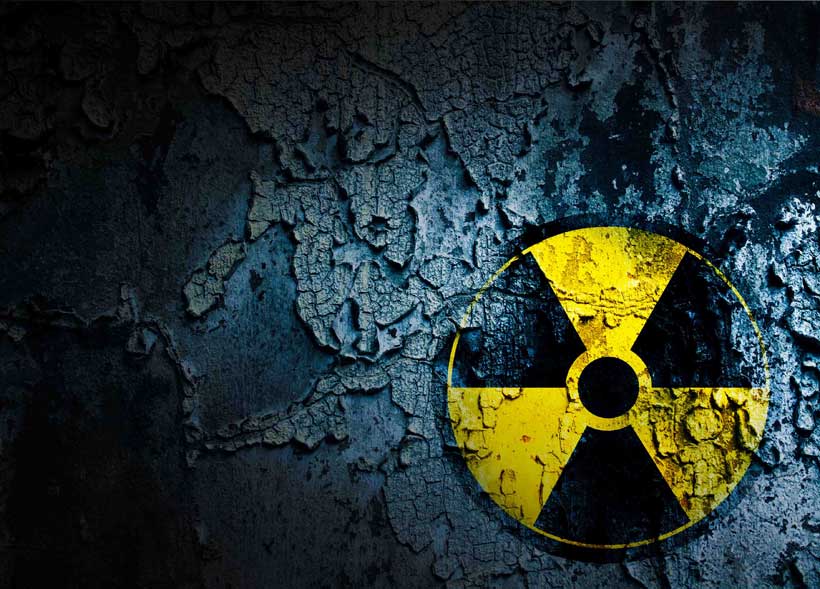 Nuclear terrorism is a potential threat to the world security. According to the EU representative terrorists can get access to nuclear and radioactive materials and they can use it to terrorize the world. Nuclear security expert Mathew Bunn argues that "An act of nuclear terrorism would likely put an end to the growth and spread of nuclear energy."After 9/11 the world has observed that al-Qaida wanted to get nuclear weapons. In case terrorists acquire nuclear materials, they would use it for the production of a dirty bomb. A dirty bomb is not like a nuclear bomb. A nuclear bomb spreads radiation over hundreds of square while; nuclear bomb could destroy only over a few square miles. A dirty bomb would not kill more people than an ordinary bomb. It will not create massive destruction, but it will cause the psychological terror which will lead to a panic situation which is more devastating. The world has not experienced of any act of nuclear terrorism, but terrorists expressed their desires to gain nuclear weapons. The IAEA has observed thousands of incidents of lost, left and unauthorized control of nuclear materials and such materials can go into the wrong hands.
After 9/11 terrorism generated negative perceptions about the nuclear security of Pakistan. Often western community pressurizes Pakistan that its nuclear weapons can go into the wrong hands due to the terrorism in it.  The fact is that Pakistan has faced many terrorist attacks, but not any attack towards its nuclear installation facility and radiation has been occurred. Mostly, nations obtain nuclear weapons for the international prestige, but Pakistan is one of those states which obtained nuclear capability to defend itself from India which has supremacy in conventional weapons. It played a leading role in the efforts of nuclear security since inception of its nuclear weapons. The result is that no single incident of theft and sabotage has been recorded in Pakistan.
Pakistan is a very responsible state and it has taken foolproof measures to defend the its nuclear installations and nuclear materials against any terrorist threats. Pakistan is not the member of the nonproliferation(NPT), Comprehensive Test-Ban Treaty (CTBT) and Fissile material cut off treaty (FMCT) because India has not signed them. If Pakistan signs these treaties and India does not, it would raise asymmetry between both rival states of South Asia. Pakistan's nuclear non-proliferation policy is based on principles as per the NPT norms, although ithas not signed it. Pakistan had also proposed to make South Asia a nuclear free zone in 1970 and 80s, but India did not accept that.
However, Pakistan is a strong supporter of non-proliferation, nuclear safety and security. In this context, it is the signatory of a number of regimes. Pakistan has established the its Nuclear Regulatory authority (PNRA) since22 January, 2001 under the obligations of the International Atomic Energy Agency (IAEA). The PNRA works under the IAEA advisory group on nuclear security and it is constantly improving and re-evaluating nuclear security architecture. Pakistan has ratified the 2005 amendment to the physical protection convention for the physical security of nuclear materials. When Obama announced nuclear security summit in 2009,Pakistan welcomed it. It has not only attended all nuclear security summits, but proved with its multiple nuclear security measures that it is a responsible nuclear state. Pakistan's nuclear devices are kept unassembled with the Permissive Action Links (PALs) to prevent the unauthorized control and detonation of nuclear weapons. Different US policy makers and Obama have stated that "we have confidence that the Pakistani military is equipped to prevent extremists from getting an access to the nuclear materials."
The dilemma, however is that some major powers favour India due to their geopolitical interests, despite India's low score in nuclear security than Pakistan, as is evident from the reports prepared by the Nuclear Threat Initiative (NTI).The US has always favoured India for the membership of the NSG ignoring Pakistan request to become a member of the NSG, despite that it has taken more steps than India to ensure nuclear safety and security. It is following United Nations Security Council Resolution (UNSCR) 1540(which is about the prevention of proliferation of Weapons of Mass Destruction (WMDS) and it is the first state which has submitted its report to the UN.
The report explains the measures taken by Pakistan to ensure radiological security and control of sensitive materials and WMDs transfer. Although Pakistan has suffered a lot due to terrorism, but its nuclear security measures are strong and appreciable. Recently, IAEA director visited Pakistan and appreciated its efforts in nuclear safety and security. In view of Pakistan's successful war against terrorism, its success in eliminating terrorism in the country, and strong measures that it has taken to secure its nuclear installations and materials, their should be no doubt left about the safety Pakistan's nuclear materials.