Recovery, Rehabilitation & Reintegration of the "Lost" Children Living and Serving Under the Islamic State
[yt_dropcap type="square" font="" size="14″ color="#000″ background="#fff" ] H [/yt_dropcap]undreds of thousands of children around the world have been seduced and forced into being child soldiers and cadres in the service of armed and violent groups. Many have been successfully treated using a combination of individual, family and community interventions that relied on combinations of expressive, cognitive and behavioral therapies as well as play, song, art and dance mixed in with culturally indigenous cleansing and healing rituals. Is there a possibility of the same for the children of ISIS— the Iraqi and Syrian boys and girls seduced and forced into slavery and violence; raped; beaten and tricked into serving the brutal non-Islamic State?
We are in a prison just outside of Suliamania trying to find out. The first boy we talk to, sixteen-year-old Nabil, is brought into the interrogation room in an orange jumpsuit reminiscent of Guantanamo Bay. His eyes and face are covered in a black mask and his hands shackled in metal cuffs. When the prison guard uncovers his eyes, I explain our purpose and ensure he's speaking freely. Then in response to gentle questions, Nabil begins to open up to tell us how he happened to join ISIS.
"There were two mullahs in the mosque. When the Islamic State came to our village, the older guys in the mosque started convincing kids to join. They started talking about money and cars. They told us, 'This is a good thing to do. You are going to be really comfortable.'"
The mullah himself drove Nabil to the neighboring village where he underwent ISIS shariah and weapons training and gave his bayat (pledge of allegiance) to the most nefarious terrorist group of our day. "I spent a month in shariah training," Nabil explains referring to ISIS's practice of indoctrinating all their new cadres into Islamic law as interpreted by ISIS. He denies that kids had to kill a prisoner upon graduation as we've heard from those who took their training in Syrian camps.[1] Although he does recall, "A guy my age killed four of our relatives. He was from Mosul."
The middle child of a family of seven kids, Nabil keenly missed his father who had travelled out of ISIS territory to try to get his pay as a policeman. Salaries were no longer being paid in ISIS territory. "There was no way to get paid so he went to Kirkuk to collect his salary, but he couldn't get back. We had no money."
"I was away from my father. They played with my mind," Nabil explains, his voice fills with bitterness recalling how he got sucked into serving the Islamic State. Nabil's mother and older brother fought with him, ultimately kicking him out of the house when he told them he was going to join. Unfortunately this move to protect him simply propelled Nabil into the home of the mullah who eventually literally drove him into the arms of ISIS, delivering him by car to their training camp. "They trained us on weapons, shariah, verses of the Prophet, women—what they are allowed to do and not. They focused on that women need to dress like this and told us,
'If not, we might hurt her—but we are going to hurt her family members more. A married guy who cheats on his wife, we stone him to death. An unmarried man who is caught in an affair, we flog him.'" Nabil recites the horrific list of ISIS's rules and punishments while puffing on a thin cigarette handed to him by his prison handler, smiling jauntily when he admits that he smoked even while inside ISIS—when no one was looking.
"I was terrified in the beginning," Nabil admits. I ask if he liked his shariah trainer. Syrian cadres reported that their ISIS shariah trainers were very charismatic and knowledgeable, brought in from the Emirates, Jordan and Saudi, often describing them as shining and filled with a religious charisma that made them able to easily persuade their future cadres into suicide missions.[2] Not so in Iraq. "Till the time he got killed he was a monster; till he got killed no one liked him."
Nabil trained on the AK 47 and was assigned to the infantry. He remembers, "In the beginning the food was good." Nabil was sixteen when he joined, but there were six or seven kids as young as fourteen who trained with him in the camp.
Nabil spent four months serving ISIS, in which he took part in three battles against the Pershmerga. "There were three lines," he recalls of those battles. "I never went to the first line, the older, more experienced fighters went first." When asked for more details, he admits that the first line, just as we heard in Syria, were suicide soldiers, wearing vests to detonate if they were about to be captured—fighting to the death.[3] "Yes, they always got killed. The front lines carried guns and went in on foot and they wore suicide vests. If he doesn't get killed, he will detonate himself."
Nabil is a clever boy. Once in prison, still horribly missing his father, Nabil accused his father of being a member of ISIS and thereby tricked the Kurdish security officials into bringing him in for interrogation—a jubilant event for Nabil who joyfully reunited with his innocent, former policeman father. "I cannot live without my Dad. It's been two years since I saw him," the boy admits sheepishly—a big, irrepressible grin plastered across his face. The Kurds released Nabil's father when they realized the trick and now his Kurdish prison handler gently ribs Nabil about it. I watch the good rapport with this child who doesn't appear afraid of the prison handler at all—rapport necessary for him to begin rehabilitating here, even inside the prison, something the Kurds tell me they want to attempt with kids like Nabil.
It's March of 2017 and I am in Iraq with our International Center for the Study of Violent Extremism (ICSVE) research director[4] in response to a request by Iraqi Prime Minister Haider al Abadi to advise on how to deal with children who lived and served under ISIS. There are 300,000 children, many finally being liberated, who have been taught under the brutal ISIS curriculum, learning topics about who and how to behead, while others have actually served as ISIS cadres, forced to take the lives of others in the most ruthless ways. Tough questions are posed in the Prime Minister's conference about if such children can be recovered, rehabilitated and reintegrated into society, or is this a lost generation that either needs to be captured or killed? Some say they should be punished; others that they need to be isolated so they don't contaminate the rest.
When I ask Nabil about his future possibilities of reintegration—if his parents can forgive him for serving ISIS, Nabil replies, "A father will not hold anything against his son no matter what." His smile is big as he tells me this confidently, but his face clouds over and becomes very serious when I ask about his mother. "My mother will forgive," he assures, but seems less sure. His brother and mother kicked him out of the family home when he told them his plans to join ISIS. But later Nabil helped his family to escape out of ISIS territory into the refugee camp in Kirkuk. "When I last saw her—when I looked at her—I don't think she holds anything against me," Nabil states. "I saw her in the morning before I was arrested," he explains of their time together in the refugee camp in Kirkuk.
Nabil got paid $100 a month in ISIS, money he spent recklessly, like any young boy, "I spent it on myself. I bought a motorcycle." His boyish adventures however were short- lived and quickly disillusioned by the brutality of the group. "I wanted to leave when I started to see the killings," Nabil admits. "I knew they were doing wrong things," he explains, referring to the executions of those punished for minor infractions of ISIS laws, although there is not time today for him to share his memories of all he saw.
Nabil begin to look for ways to escape. "I was always thinking of a way to take my family and cross back into Kirkuk," he recalls, although his first attempt to escape was on his own. "The first time I ran away, I got captured by ISIS. They whipped me 35 times and told me I had to go back to my post. 'Do your duties,' they warned.
Nabil was lucky—others we've heard about who were caught trying to escape were beheaded on the spot. "I had a friend with me [in ISIS]," Nabil recalls. "He knew the roads of the mountains. My friend didn't know that I wanted to run away. He told me the route, about the road that had no IEDs."
For his second attempt to escape Nabil went home to gather his brother, sister, mother and some other close relatives. "I came home and talked to my family telling them, 'I want to take you to Kirkuk.' I talked to them and then went back to my duties. I knew the timing to cross. The second time we made it."
I turn the interview to the possibilities of his future, if he's to be released. "I want to see my mom first thing," Nabil answers, wistfully. "She's in Kirkuk. That's my only wish in the world. I don't care if I die. That's the only thing I want."
Strong words for a young kid. When asked if he can back to the family home, he explains, "I have to live in Kirkuk with them [my family]. I have nowhere else to go. If I leave from here [Kirkuk area], I know I will get killed for sure. This is the fate of anyone who works with them."
"Nabil is terrified, afraid of everyone," his prison handler explains. Indeed there are many who want to revenge on former ISIS cadres and ISIS also kills those who have defected—if they can. Among the other forty-four defectors ICSVE staff have interviewed thus far we've heard too many stories of defectors being caught and beheaded on the spot.
"I know you've gone missing. Our people in Kirkuk are going to kill you," the mullah said over the phone to Nabil when he arrived in the refugee camp. "If you are not going to work for us—if you are not going to be a sleeper cell in Kirkuk, our people will kill you," he threatened the boy.
"As soon as I got in the refugee camp. Mullah Omar was the one calling," Nabil explains dully. Constant terror has that effect—a need to dull the senses, go "dissociative" and feel nothing but hopeless depression. Dulling ones senses can provide a brief refuge at least from a too painful life.
When I ask Nabil if he told his parents about the mullah telephoning him, Nabil shakes his head no and his eyes widen as he explains, "Because my father was a policeman, I was scared for him." He continues monotonously again, "I don't know, only Allah can protect me. I must die."
Nabil's already got the sense of a foreshortened future, that trauma survivors that kids and adults often feel after surviving a trauma they can't get over. Nabil has the posttraumatic sense of being damned from the bright future with which he started his childhood.
I ask if the government can provide protection for him as he nods despondently, but then negates his nod by saying, "If I get released from here [prison], another unit will take me and kill me. They won't be like the Persmerga. I'm afraid of anyone who has lost someone. The Spiecher [military] Base lost 2000 soldiers…It can be anyone with a desire for revenge," he says referring to the ISIS massacre of Shia soldiers at the captured military base in Tikrit. Nabil admits having crossed into Kirkuk because, "I knew the Kurds are more easy going. I knew for sure I'm going to get captured, but in Shia areas, I'll get killed right away."
What can we do for this boy? He should be in school, but he can't go home—ISIS still controls the territory he's from. If he's released, he'll go to a refugee camp where there are some studies offered, but not much, and everyone surrounding him is traumatized and angry at ISIS. The security forces acknowledge that there are ISIS recruiters and cadres in the camp. We have evidence that in Syrian and Turkish camps kids get recruited into ISIS right in the camps.[5] It won't be safe for him. His family may forgive him, but family members of those who were raped, kidnapped and killed won't be so forgiving.
And what about his release? Surely those who hold him will want kids like him to help them rat out the ISIS guys in the camp. He can be useful as an informant—if he can be trusted.
It's all too much for a young kid. Psychologically, he's terrified. Perhaps guilty for what he's taken part in. He's sure his life will end badly, and yearns badly for his parents' love, protection, acceptance and shelter. Nabil is a lost boy and needs help. If he manages to reunite with his parents, they can love and forgive him, but can they protect him from the wider community's stigma and punishment?
The government may be able to offer him some limited protection but may insist that he pays for it by turning informant as together they route out the scourge that poisoned his life—but that too involves dangers and possible additional stigma in the end.
And release may also go another way. Can an ISIS recruiter still manipulate him? Inside the prison there's an older ISIS emir—Abu Islam—that prison officials tell me is capable of talking any of the others into the glorious wonders of taking a "martyrdom" mission. As a result, the prison guards keep him isolated from the others. Suicide could be a way out for Nabil—instant forgiveness if he buys the lies of the ISIS "martyrdom" myth, release from constant terror, and a way to strike out—perhaps at someone that a recruiter can convince him is the reason for his lost and stolen childhood? Palestinians told me taking a suicide mission wasn't that hard when you have to dull your senses to endure the traumas you've lived through—when you feel that you are already dead. Nabil is showing some of those features.
No one wants it to end that way. But as long as political grievances leading to Islamic State's rise remain in place, as long as security and justice are not delivered to everyone in Iraq regardless of religion and sect, and as long as there's no safe way to return home or some kind of amnesty offered—at least to kids who were tricked into ISIS ranks, like Nabil was—the Iraqi authorities will either have to keep them locked up or release them back into society while holding eyes shut tight. In that scenario they'll be hoping for the best, knowing it's not likely to turn out well.
Today, the Iraqi Prime Minister wants to make a plan for kids who lived and served under ISIS—and he's right to want it. But it's got to start soon and it's got to be good— involving schooling, amnesty, and strong psychosocial support for teachers, parents and communities to accept these kids back into society. It will need to involve careful and caring treatment and redirection for the kids themselves as well as for their families and communities so they can be saved from all they've learned and trained into and to also avoid their becoming the next iteration of something like ISIS, in a world gone mad.
---
[1] Speckhard, A., & Yayla, A. S. (2016). ISIS Defectors: Inside Stories of the Terrorist Caliphate: Advances Press, LLC.; Speckhard, A., & Yayla, A. S. (December 2015). Eyewitness accounts from recent defectors from Islamic State: Why they joined, what they saw, why they quit. Perspectives on Terrorism, 9(6), 95-118.
[2] Speckhard, A., & Yayla, A. S. (2016). ISIS Defectors: Inside Stories of the Terrorist Caliphate: Advances Press, LLC.; Speckhard, A., & Yayla, A. S. (December 2015). Eyewitness accounts from recent defectors from Islamic State: Why they joined, what they saw, why they quit. Perspectives on Terrorism, 9(6), 95-118.
[3] Speckhard, A., & Yayla, A. S. (2016). ISIS Defectors: Inside Stories of the Terrorist Caliphate: Advances Press, LLC.; Speckhard, A., & Yayla, A. S. (December 2015). Eyewitness accounts from recent defectors from Islamic State: Why they joined, what they saw, why they quit. Perspectives on Terrorism, 9(6), 95-118.
[4] Thanks to ICSVE Research Director Ardian Shajkovci for accompanying me in these research interviews in Iraq and elsewhere.
[5] Crozier, R. (May 11, 2016). Why young Syrians are joining ISIS. Newsweek. http://www.newsweek.com/religion-not-main-motivator-young-syrians-isis-458653 Retrieved from http://www.newsweek.com/religion-not-main-motivator-young-syrians-isis-458653 and Speckhard, A., & Yayla, A. S. (2016). ISIS Defectors: Inside Stories of the Terrorist Caliphate: Advances Press, LLC.; Speckhard, A., & Yayla, A. S. (December 2015).
Reference for this article: Speckhard, Anne (March 29, 2017) Recovery, Rehabilitation &Reintegration of the "Lost" Children Living and Serving Under the Islamic State ICSVE Brief Reports http://www.icsve.org/brief-reports/recovery-rehabilitation- reintegration-of-the-lost-children-living-and-serving-under-the-islamic-state/
The Islamic State's reviving scheme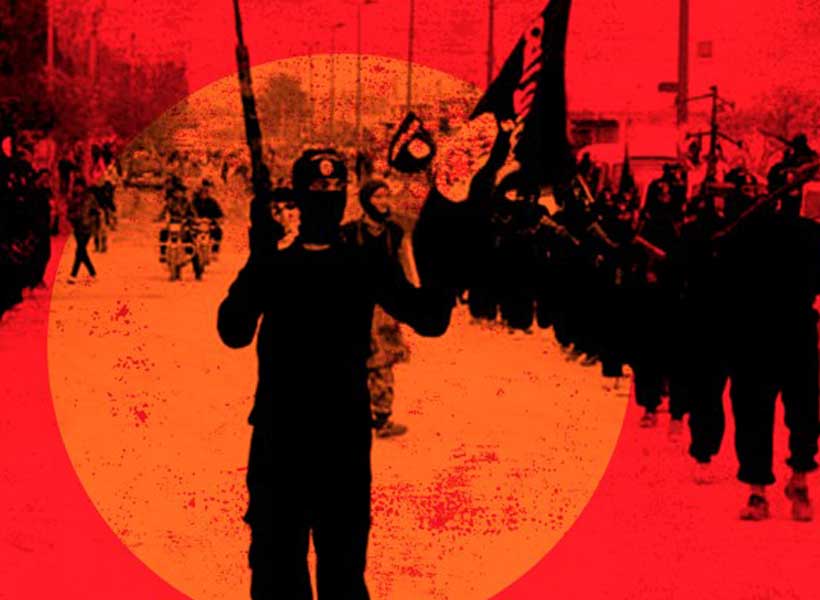 Despite the fact that ISIS lost 98 percent of its controlled territory, it is aiming for a reforming and coming back in the Sunni populated areas in Syria and Iraq. Due to the current war situation and its developed financial resource. ISIS used to relay on the territory under its control to collect billions of dollars through criminal activities such as taxation, extortion, robbery and the illegal sale of the curd oil. Now the group has shown its ability to collect money regardless of controlling large areas.
After the rise of ISIS in 2015 and the takeover of vast areas in Syria and Iraq, its budget estimation reached $6 billion, as a result, the Islamic State is considered as the wealthiest terrorist entity in the history. The question posed is how such a terrorist group budget could become equivalent to a state-nation budget? In 2015 the Islamic State main financial resources were; oil and gaze which gathered about 500$ million in 2015; taxation that generated approximately $360 million in the same year and finally; about $500 million robbed from bank vaults in Mosul.
Today the situation is different, the Islamic State has lost the majority of its territory. The global coalition had destroyed ISIS infrastructures in the Middle East as well as its communication routes and had killed the idea of the hegemonic Islamic caliphate in the region. Meanwhile, the Islamic State is struggling to control the last 2 percent of its territory. Therefore, its revenue stream from the main resources has been rapidly shrinking out.
As a result, ISIS no longer relies on the controlled territory for its financial survival. For example, ISIS leadership may have smuggled around $400 million out of Syria and Iraq. Laundering this money through fake entity is likely to occur especially in Turkey. Some other cash could be converted into valuable items and stockpiled to be used in the future.
The stockpile cash will provide the group with more than enough fund to continue as a clandestine terrorist movement with the ability to conduct campaigns of guerrilla warfare in the region. On the other hand, ISIS has supported its financial situation with a variety of funding portfolio. It has developed a range of criminal activities that do not require controlling territories such as kidnapping for ransom, drug smuggling and trafficking in antiquities.
Over the next years, the international community seeks to provide help for Syria and Iraq to recover. The reconstruction aid could provide an attractive target for the Islamic State and a possible financial boost to its comeback. It is possible that the Islamic State begins skimming off reconstruction contracts, the only way is to establish connections with the local officials which is not difficult for a terrorist entity with a huge amount of cash. Finally, the rise of the Iranian threats in the region reflects in many stakeholder's fears from an Iranian's control through Hezbollah over ISIS past territories. Therefore, a continuing support from regional states to the terrorist group is possible if ISIS adopts a suitable strategy to the supporters interests in the region.
The combination of the criminal activities, the reconstruction plan and the regional states financial support in the future will encourage the Islamic State to regroup and reorganize. For instance, in Kirkuk, the militants created a fake checkpoint to attack security forces earlier this year. Moreover, in Diyala and Saladin, sleeper cells activity began to hit back. The U.S. policy in the Middle East tends to view the war on terror as separate phases while jihadis consider it as one long war. Until the West recognize this, ISIS is likely to come over to repeat its strategy and to reviving the Islamic caliphate project in the future.
Religious radicalism as a trend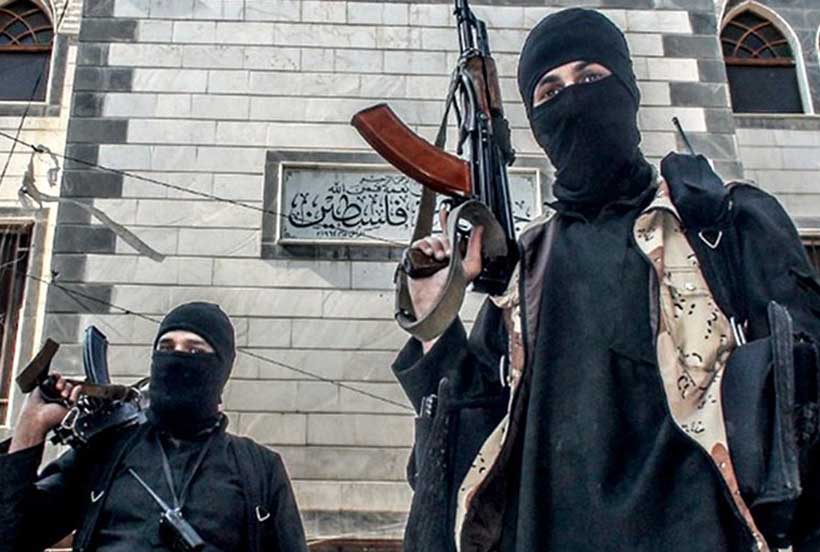 IN RECENT YEARS, much has been said about radicalism and its varied offshoots. True, the number of terrorist acts climbs up, the popularity of extreme right political forces grows, and the wave of left radical and anti-globalist movements, migration crises and international tension is rising. This is how everyday realities look in many countries of the world.
France is one of the European countries in which radical trends are only too obvious. At the 2017 presidential election, Marine Le Pen and Jean-Luc Mélenchon, two radical politicians who represented anti-establishment political movements, reaped 41% and 51% respectively of the votes cast by young voters aged between 18 and 24. On the whole, the Fifth Republic is getting accustomed to violence against the law and order structures, destruction of material assets during rallies, protest acts that keep lyceums and universities blocked for a long time, and rejection of republican values that looked unshakable not long ago. Today, when fifty years separate us from the May 1968 events, we can talk about "banalization of protests" not only among the groups on the margins of society but also among its law-abiding part.
Late in 2015, after a series of terrorist acts in France a group of scientists, mostly sociologists of the French National Center for Scientific Research (CNRS) and the Paris Institute of Political Studies (Sciences Po) launched a large-scale research project to identify the factors responsible for the spread of radical ideas among the younger generation. In April 2018, the results were published in a monograph The Temptation of Radicalism  one of the hits on the French book market.
The project is a unique one: for the first time, academic science turned its attention to the younger generation rather than to terrorist acts and those who commit them; it has become interested in the process of radicalization and the factors that plant the ideas of radicalism in the minds of high school students.
A vast, and most interesting, part of the book that deals with religious radicalism, one of the main objects of attention of the public and the media, offers two important conclusions that devalue the old and generally accepted opinions.
Sociologists have detected two component parts or two stages in religious radicalism: the "ideological" as devotion to the fundamentalist religious trends and "practical," the adepts of which are more than just religious fanatics – they justify violence for religious reasons.
The authors of the book under review who obviously prefer the term "religious absolutism" to "religious fundamentalism" have repeatedly pointed out that it is present in all world religions; the poll, however, revealed that religious absolutism was more typical of Muslim high school students.
Religion, or to be more exact, extreme Islamist trends combined with the male gender is the main factor of religious radicalization of the French youth.
This sociological study has demonstrated that the French national and confessional politics that for many years relied on the thesis that radicalization among the younger generation was caused by social and economic factors should be revised. This book made a great contribution to the broad and far from simple discussion of the place and role of Islam in French society, into which not only extreme right political movement are involved. In his speech of May 22, 2018, President of France "poured cold water" on the plan to shake up the banlieues devised by Jean-Louis Borloo. The president pointed out that more money poured into sensitive zones would not solve the main problem of radicalization.
first published in our partner International Affairs
Several armed gunmen martyred and wounded several of their compatriots during an armed attack during an armed parade in Ahwaz on Saturday, September 31, at the same time as a parade of armed forces throughout the country.
Yesterday, at the same time as the national parade on September 31st, four armed elements arrested the demonstrators at the parade of armed forces in the city of Ahwaz, where 25 civilians were martyred and 60 others were wounded in this terrorist act.
Many officials and statesmen from different countries, including Russia, Iraq, Pakistan, Turkey and Syria, conveyed sympathy to the Iranian people in condemning this move, but on the other hand, some of the countries and their affiliated media, including Saudi Arabia's al-Arabiya, while dodging terrorists, read the incident and reduced its level to an armed attack, tacitly supporting the terrorist elements of the attack.
While in the early hours of the Ya'qub al-HarTestari spokesman for the terrorist group, "Al-Ahwazia", in charge of the terrorist attack, he was in charge of this terrorist act, but with the passing of hours, the so-called "depths" media group, affiliated with the Takfiri terrorist group In a message posted on its channel, ISIS claimed responsibility for the Ahwaz terrorist attack.
In the back of the scene, some countries, including the United States and Saudi Arabia, are potentially willing to do so. John Bolton, the American senator and Turkish al-Faisal, have been present at most of the Islamic Revolutionary Guards and other opposition groups in the Islamic Republic and have asked them to carry out armed and terrorist acts against Iran. This shows that they are the first number accused, and these returns to their previous will.
Regarding exactly which of the two terrorist groups are responsible for this, it is time to wait for time to identify the hidden dimensions of the incident and also to carry out investigations by security officials, but what is now more rational seems to be to carry out the attack by ISIL terrorists. . The al-Ahwazia terrorist group, an isolated group that claims to support the Arab people, cannot operate at all, while, contrary to it, ISIL elements have such a potential capability.
On the other hand, given the threats of the past few months, the crown prince of Saudi Arabia, Mohamed bin Salman, to throw chaos into Iran, although this ridiculous threat is empty and virtually out of Riyadh's power, the al-Ahwazi terrorist group can be one of Saudi tools for To reach the goals of the saboteurs, but the point is that, firstly, in the province of Khuzestan from the past, different ethnic groups have lived together in peace and there is no social base for the destructive activities of the Al-hawazee group in this region.
The second point is that Khuzestan is a completely Shi'ite Provincial with a religious people and is fully loyal to the Islamic Republic. The injured war in the imposed war was one of the first three provinces that provided many martyrs for the revolution and preservation of the Islamic homeland. Therefore, as stated, there are no social grounds for the activities of al-Ahwazia terrorists in the area, and the action seems to have been taken by ISIL's terrorist elements that have been trained abroad for specific purposes to Iran.
Another issue to be addressed is that the terrorist attack took place on September 31st, coinciding with the start of the imposed war on Saddam Hussein against our country, which the nationwide arsenal of our nationwide parade on this day turned into a scene of the country's broader military power. Becomes, whether this is done on this day means that they wanted to undermine the Iranian power by questioning.
This means that increasing Iran's military and missile capabilities is precisely the goal that the global arrogance, at the head of the United States, is upset and is in the process of its annihilation. Over the past few years, the United States has repeatedly expressed dissatisfaction with the increasing military and missile capabilities of our country, for various reasons, while the terrorist attack has been taking place in the direction of global arrogance, and for this reason After the attack, our countrymen rightly pointed out the tip of the finger and the finger to the United States and the Zionist regime and their regional implications.
The officials in our country, who have been witnesses to the events of the past, are aware that the enemies who launched economic warfare against us are bound to pursue and not be ignorant of the political and security war against our country. Finally, the Islamic Republic, which has so far not been silent on any moves that threatened its people's security, will certainly not silence this action and will punish the agents and supporters behind it.