Recovery, Rehabilitation & Reintegration of the "Lost" Children Living and Serving Under the Islamic State
[yt_dropcap type="square" font="" size="14″ color="#000″ background="#fff" ] H [/yt_dropcap]undreds of thousands of children around the world have been seduced and forced into being child soldiers and cadres in the service of armed and violent groups. Many have been successfully treated using a combination of individual, family and community interventions that relied on combinations of expressive, cognitive and behavioral therapies as well as play, song, art and dance mixed in with culturally indigenous cleansing and healing rituals. Is there a possibility of the same for the children of ISIS— the Iraqi and Syrian boys and girls seduced and forced into slavery and violence; raped; beaten and tricked into serving the brutal non-Islamic State?
We are in a prison just outside of Suliamania trying to find out. The first boy we talk to, sixteen-year-old Nabil, is brought into the interrogation room in an orange jumpsuit reminiscent of Guantanamo Bay. His eyes and face are covered in a black mask and his hands shackled in metal cuffs. When the prison guard uncovers his eyes, I explain our purpose and ensure he's speaking freely. Then in response to gentle questions, Nabil begins to open up to tell us how he happened to join ISIS.
"There were two mullahs in the mosque. When the Islamic State came to our village, the older guys in the mosque started convincing kids to join. They started talking about money and cars. They told us, 'This is a good thing to do. You are going to be really comfortable.'"
The mullah himself drove Nabil to the neighboring village where he underwent ISIS shariah and weapons training and gave his bayat (pledge of allegiance) to the most nefarious terrorist group of our day. "I spent a month in shariah training," Nabil explains referring to ISIS's practice of indoctrinating all their new cadres into Islamic law as interpreted by ISIS. He denies that kids had to kill a prisoner upon graduation as we've heard from those who took their training in Syrian camps.[1] Although he does recall, "A guy my age killed four of our relatives. He was from Mosul."
The middle child of a family of seven kids, Nabil keenly missed his father who had travelled out of ISIS territory to try to get his pay as a policeman. Salaries were no longer being paid in ISIS territory. "There was no way to get paid so he went to Kirkuk to collect his salary, but he couldn't get back. We had no money."
"I was away from my father. They played with my mind," Nabil explains, his voice fills with bitterness recalling how he got sucked into serving the Islamic State. Nabil's mother and older brother fought with him, ultimately kicking him out of the house when he told them he was going to join. Unfortunately this move to protect him simply propelled Nabil into the home of the mullah who eventually literally drove him into the arms of ISIS, delivering him by car to their training camp. "They trained us on weapons, shariah, verses of the Prophet, women—what they are allowed to do and not. They focused on that women need to dress like this and told us,
'If not, we might hurt her—but we are going to hurt her family members more. A married guy who cheats on his wife, we stone him to death. An unmarried man who is caught in an affair, we flog him.'" Nabil recites the horrific list of ISIS's rules and punishments while puffing on a thin cigarette handed to him by his prison handler, smiling jauntily when he admits that he smoked even while inside ISIS—when no one was looking.
"I was terrified in the beginning," Nabil admits. I ask if he liked his shariah trainer. Syrian cadres reported that their ISIS shariah trainers were very charismatic and knowledgeable, brought in from the Emirates, Jordan and Saudi, often describing them as shining and filled with a religious charisma that made them able to easily persuade their future cadres into suicide missions.[2] Not so in Iraq. "Till the time he got killed he was a monster; till he got killed no one liked him."
Nabil trained on the AK 47 and was assigned to the infantry. He remembers, "In the beginning the food was good." Nabil was sixteen when he joined, but there were six or seven kids as young as fourteen who trained with him in the camp.
Nabil spent four months serving ISIS, in which he took part in three battles against the Pershmerga. "There were three lines," he recalls of those battles. "I never went to the first line, the older, more experienced fighters went first." When asked for more details, he admits that the first line, just as we heard in Syria, were suicide soldiers, wearing vests to detonate if they were about to be captured—fighting to the death.[3] "Yes, they always got killed. The front lines carried guns and went in on foot and they wore suicide vests. If he doesn't get killed, he will detonate himself."
Nabil is a clever boy. Once in prison, still horribly missing his father, Nabil accused his father of being a member of ISIS and thereby tricked the Kurdish security officials into bringing him in for interrogation—a jubilant event for Nabil who joyfully reunited with his innocent, former policeman father. "I cannot live without my Dad. It's been two years since I saw him," the boy admits sheepishly—a big, irrepressible grin plastered across his face. The Kurds released Nabil's father when they realized the trick and now his Kurdish prison handler gently ribs Nabil about it. I watch the good rapport with this child who doesn't appear afraid of the prison handler at all—rapport necessary for him to begin rehabilitating here, even inside the prison, something the Kurds tell me they want to attempt with kids like Nabil.
It's March of 2017 and I am in Iraq with our International Center for the Study of Violent Extremism (ICSVE) research director[4] in response to a request by Iraqi Prime Minister Haider al Abadi to advise on how to deal with children who lived and served under ISIS. There are 300,000 children, many finally being liberated, who have been taught under the brutal ISIS curriculum, learning topics about who and how to behead, while others have actually served as ISIS cadres, forced to take the lives of others in the most ruthless ways. Tough questions are posed in the Prime Minister's conference about if such children can be recovered, rehabilitated and reintegrated into society, or is this a lost generation that either needs to be captured or killed? Some say they should be punished; others that they need to be isolated so they don't contaminate the rest.
When I ask Nabil about his future possibilities of reintegration—if his parents can forgive him for serving ISIS, Nabil replies, "A father will not hold anything against his son no matter what." His smile is big as he tells me this confidently, but his face clouds over and becomes very serious when I ask about his mother. "My mother will forgive," he assures, but seems less sure. His brother and mother kicked him out of the family home when he told them his plans to join ISIS. But later Nabil helped his family to escape out of ISIS territory into the refugee camp in Kirkuk. "When I last saw her—when I looked at her—I don't think she holds anything against me," Nabil states. "I saw her in the morning before I was arrested," he explains of their time together in the refugee camp in Kirkuk.
Nabil got paid $100 a month in ISIS, money he spent recklessly, like any young boy, "I spent it on myself. I bought a motorcycle." His boyish adventures however were short- lived and quickly disillusioned by the brutality of the group. "I wanted to leave when I started to see the killings," Nabil admits. "I knew they were doing wrong things," he explains, referring to the executions of those punished for minor infractions of ISIS laws, although there is not time today for him to share his memories of all he saw.
Nabil begin to look for ways to escape. "I was always thinking of a way to take my family and cross back into Kirkuk," he recalls, although his first attempt to escape was on his own. "The first time I ran away, I got captured by ISIS. They whipped me 35 times and told me I had to go back to my post. 'Do your duties,' they warned.
Nabil was lucky—others we've heard about who were caught trying to escape were beheaded on the spot. "I had a friend with me [in ISIS]," Nabil recalls. "He knew the roads of the mountains. My friend didn't know that I wanted to run away. He told me the route, about the road that had no IEDs."
For his second attempt to escape Nabil went home to gather his brother, sister, mother and some other close relatives. "I came home and talked to my family telling them, 'I want to take you to Kirkuk.' I talked to them and then went back to my duties. I knew the timing to cross. The second time we made it."
I turn the interview to the possibilities of his future, if he's to be released. "I want to see my mom first thing," Nabil answers, wistfully. "She's in Kirkuk. That's my only wish in the world. I don't care if I die. That's the only thing I want."
Strong words for a young kid. When asked if he can back to the family home, he explains, "I have to live in Kirkuk with them [my family]. I have nowhere else to go. If I leave from here [Kirkuk area], I know I will get killed for sure. This is the fate of anyone who works with them."
"Nabil is terrified, afraid of everyone," his prison handler explains. Indeed there are many who want to revenge on former ISIS cadres and ISIS also kills those who have defected—if they can. Among the other forty-four defectors ICSVE staff have interviewed thus far we've heard too many stories of defectors being caught and beheaded on the spot.
"I know you've gone missing. Our people in Kirkuk are going to kill you," the mullah said over the phone to Nabil when he arrived in the refugee camp. "If you are not going to work for us—if you are not going to be a sleeper cell in Kirkuk, our people will kill you," he threatened the boy.
"As soon as I got in the refugee camp. Mullah Omar was the one calling," Nabil explains dully. Constant terror has that effect—a need to dull the senses, go "dissociative" and feel nothing but hopeless depression. Dulling ones senses can provide a brief refuge at least from a too painful life.
When I ask Nabil if he told his parents about the mullah telephoning him, Nabil shakes his head no and his eyes widen as he explains, "Because my father was a policeman, I was scared for him." He continues monotonously again, "I don't know, only Allah can protect me. I must die."
Nabil's already got the sense of a foreshortened future, that trauma survivors that kids and adults often feel after surviving a trauma they can't get over. Nabil has the posttraumatic sense of being damned from the bright future with which he started his childhood.
I ask if the government can provide protection for him as he nods despondently, but then negates his nod by saying, "If I get released from here [prison], another unit will take me and kill me. They won't be like the Persmerga. I'm afraid of anyone who has lost someone. The Spiecher [military] Base lost 2000 soldiers…It can be anyone with a desire for revenge," he says referring to the ISIS massacre of Shia soldiers at the captured military base in Tikrit. Nabil admits having crossed into Kirkuk because, "I knew the Kurds are more easy going. I knew for sure I'm going to get captured, but in Shia areas, I'll get killed right away."
What can we do for this boy? He should be in school, but he can't go home—ISIS still controls the territory he's from. If he's released, he'll go to a refugee camp where there are some studies offered, but not much, and everyone surrounding him is traumatized and angry at ISIS. The security forces acknowledge that there are ISIS recruiters and cadres in the camp. We have evidence that in Syrian and Turkish camps kids get recruited into ISIS right in the camps.[5] It won't be safe for him. His family may forgive him, but family members of those who were raped, kidnapped and killed won't be so forgiving.
And what about his release? Surely those who hold him will want kids like him to help them rat out the ISIS guys in the camp. He can be useful as an informant—if he can be trusted.
It's all too much for a young kid. Psychologically, he's terrified. Perhaps guilty for what he's taken part in. He's sure his life will end badly, and yearns badly for his parents' love, protection, acceptance and shelter. Nabil is a lost boy and needs help. If he manages to reunite with his parents, they can love and forgive him, but can they protect him from the wider community's stigma and punishment?
The government may be able to offer him some limited protection but may insist that he pays for it by turning informant as together they route out the scourge that poisoned his life—but that too involves dangers and possible additional stigma in the end.
And release may also go another way. Can an ISIS recruiter still manipulate him? Inside the prison there's an older ISIS emir—Abu Islam—that prison officials tell me is capable of talking any of the others into the glorious wonders of taking a "martyrdom" mission. As a result, the prison guards keep him isolated from the others. Suicide could be a way out for Nabil—instant forgiveness if he buys the lies of the ISIS "martyrdom" myth, release from constant terror, and a way to strike out—perhaps at someone that a recruiter can convince him is the reason for his lost and stolen childhood? Palestinians told me taking a suicide mission wasn't that hard when you have to dull your senses to endure the traumas you've lived through—when you feel that you are already dead. Nabil is showing some of those features.
No one wants it to end that way. But as long as political grievances leading to Islamic State's rise remain in place, as long as security and justice are not delivered to everyone in Iraq regardless of religion and sect, and as long as there's no safe way to return home or some kind of amnesty offered—at least to kids who were tricked into ISIS ranks, like Nabil was—the Iraqi authorities will either have to keep them locked up or release them back into society while holding eyes shut tight. In that scenario they'll be hoping for the best, knowing it's not likely to turn out well.
Today, the Iraqi Prime Minister wants to make a plan for kids who lived and served under ISIS—and he's right to want it. But it's got to start soon and it's got to be good— involving schooling, amnesty, and strong psychosocial support for teachers, parents and communities to accept these kids back into society. It will need to involve careful and caring treatment and redirection for the kids themselves as well as for their families and communities so they can be saved from all they've learned and trained into and to also avoid their becoming the next iteration of something like ISIS, in a world gone mad.
---
[1] Speckhard, A., & Yayla, A. S. (2016). ISIS Defectors: Inside Stories of the Terrorist Caliphate: Advances Press, LLC.; Speckhard, A., & Yayla, A. S. (December 2015). Eyewitness accounts from recent defectors from Islamic State: Why they joined, what they saw, why they quit. Perspectives on Terrorism, 9(6), 95-118.
[2] Speckhard, A., & Yayla, A. S. (2016). ISIS Defectors: Inside Stories of the Terrorist Caliphate: Advances Press, LLC.; Speckhard, A., & Yayla, A. S. (December 2015). Eyewitness accounts from recent defectors from Islamic State: Why they joined, what they saw, why they quit. Perspectives on Terrorism, 9(6), 95-118.
[3] Speckhard, A., & Yayla, A. S. (2016). ISIS Defectors: Inside Stories of the Terrorist Caliphate: Advances Press, LLC.; Speckhard, A., & Yayla, A. S. (December 2015). Eyewitness accounts from recent defectors from Islamic State: Why they joined, what they saw, why they quit. Perspectives on Terrorism, 9(6), 95-118.
[4] Thanks to ICSVE Research Director Ardian Shajkovci for accompanying me in these research interviews in Iraq and elsewhere.
[5] Crozier, R. (May 11, 2016). Why young Syrians are joining ISIS. Newsweek. http://www.newsweek.com/religion-not-main-motivator-young-syrians-isis-458653 Retrieved from http://www.newsweek.com/religion-not-main-motivator-young-syrians-isis-458653 and Speckhard, A., & Yayla, A. S. (2016). ISIS Defectors: Inside Stories of the Terrorist Caliphate: Advances Press, LLC.; Speckhard, A., & Yayla, A. S. (December 2015).
Reference for this article: Speckhard, Anne (March 29, 2017) Recovery, Rehabilitation &Reintegration of the "Lost" Children Living and Serving Under the Islamic State ICSVE Brief Reports http://www.icsve.org/brief-reports/recovery-rehabilitation- reintegration-of-the-lost-children-living-and-serving-under-the-islamic-state/
'Strengthen multilateralism' to combat global terrorism
Although the pandemic has posed one of the greatest challenges since the UN's founding 75 years ago, Vladimir Voronkov, head of the UN Office of Counter-Terrorism (UNOCT) closed a week of events devoted online to countering the scourge, by echoing the Secretary-General in stating the "need to keep up the momentum" in countering the global threat of terrorism.
Key conclusions
Setting out key conclusions of the discussions, the counter-terrorism chief spoke of the need to invest in strategic preparedness to build societies able to cope with global challenges, including terrorism.
The UN official also underscored the importance of strengthening multilateralism and international cooperation, calling the UN Global Counter-Terrorism Coordination Compact, "a dynamic platform" to enhance coordination in delivering UN technical assistance to Member States.
Pointing out that "all events underscored the need to fully respect human rights and the rule of law in the fight against terrorism", he maintained that this was not just the UN's fourth pillar, but integral to the entire UN global counter-terrorism strategy.
"Much more is needed to translate this into practice…to ensure that measures to counter terrorism do not shrink civic space or hinder humanitarian activities", upheld the counter-terrorism chief.
To this end, he shared his plan for a regional high-level conference on human rights and counter-terrorism when the COVID-19 context allows.
Cross-border consequences
The UNOCT chief stressed that the threats posed by bio and cyber terrorism have "consequences that span across borders".
"Pandemics magnify these threats, putting additional pressure on emergency response and security structures, and increasing the risk of weaponization by non-State actors", he highlighted, lauding the Secretary-General's Roadmap for Digital Cooperation, designed to help address this.
While protecting freedom of expression, the particpants emphasized the need to prevent terrorist misuse of social media and the Internet, further unleased by COVID-19 pandemic-fueled hate speech and xenophobia.
"These efforts must be underpinned by strong partnerships between governments, tech companies and civil society, and a strategic communications approach with credible voices and positive messages to counter terrorist narratives", said the UN counter-terrorism chief.
Foreign fighters
Meanwhile, he relayed the "grave concerns" of participants regarding foreign terrorist fighters who remain at large, citing women and children with suspected links to UN-listed terrorist groups who are stranded in Syria, Iraq and elsewhere.
"I urge Member States to take swift action regarding their nationals to meet their international obligations and prevent this issue being used to radicalize future generations", spelled out Mr. Voronkov.
He also flagged the importance of better understanding how "terrorists prey differently on women and men to incite and recruit, the range of roles women and men play in both terrorism and counter-terrorism, and the differentiated impact of terrorism and counter-terrorism on women and men, also in this pandemic environment".
Remaining vigilant
The UNOCT chef said that the week's discussions would feed into the first Global Congress of Victims of Terrorism, scheduled for next year.
In closing, he underlined the need to remain vigilant and united; anticipate the evolving threat posed by terrorists; and adjust our responses to changes from the pandemic.
Virtual Counter-Terrorism Week drew over 1,000 participants with representatives from 125 Member States and over 150 from international and regional organizations, 200 from UN entities and 80 from civil society and the private sector.
Spurious Assertions May Cause Diplomatic Failure
America has once again disregarded the enduring efforts of Pakistan in war on terror. The latest US state department's report on terrorism 2019, published on 24th June 2020, states that the country took meager actions to counter the menace of terrorism and continued to provide safe heavens to militant groups in 2019. However, Pakistan has contributed financially as well as in the flesh for regional peace. Further, the country has strengthened its institutes to halt the financial support of militant groups and restricted the terrorist movements into its territory. Meanwhile, It has also remained a true ally of America, as the former has played crucial role in soviet war and Afghan-Peace process. Despite the efforts, such recurring pessimistic remarks from US may derail the peace process in the region. It would also impair the strategic and economic interests of the two states. As, both relations are one of the dependency based one. US need Pakistan as a strategic ally in south Asia to negotiate with Taliban in Afghanistan, and Pakistan need US support to finance its economy.
Considering that, in 1954 Pakistan due to strategic compulsion joined US backed military alliances of SEATO and CENTO. It provided a power equation to Pakistan to contain its regional adversary India. In return, Pakistan allowed US military to use its land against the advancements of Soviet Union. Later, Pak-US relation crumbled when America left Pakistan alone without any financial and military assistance during 1971 war with India. From this time onward, relation between two countries failed to prolong ahead. Each of them started to suspect, and disillusioned one another. US proved not helpful, and it brought realization in Pakistan's foreign policy corridor about US betrayal in hour of need. Thus, Pakistan adopted policy of aloofness with US, and started to look toward Muslim world for financial and diplomatic assistance. In this regard, Zulfiqar Ali Bhutto then prime minster of Pakistan played a vital role to establish subtle relations with Muslim countries as well as Republic of China.
But again, strategic dependence from US and Pakistan's compulsion to get financial assistance brought two countries closer to each other. And, after episode of 9/11 both countries jointly fought war against terror in Afghanistan. Pakistan stood shoulder to shoulder in this war with US. As a result, the former has lost some 75 thousand precious lives and billions of rupees in economic terms so far. Ironically, US under the influence of India and their widening strategic cooperation, started to put screws on Pakistan about its role in war on terror. Consequently, time after time US asked, to do more in countering terrorism, to Pakistan. It has Never, acknowledged the sacrifices Pakistan bore in this war. Similarly, the recent report by US state department echoes same rhetoric of doing more to Pakistan. However, Pakistan helped US to bring Taliban on negotiations table, even though Pakistan's role is considered moderate.
While, in last few years Pakistan has brought various institutional reforms through technological and human capital advancements pertaining to counter terrorism in the country and region. The establishment of National Counter Terrorism Authority (NACTA), formulation of National Action Plan (NAP) and strengthening its institutional capacity to halt financial assistance of militants are the cases in point. Additionally, the country has increased its border security to halt the terrorist movements across its borders. For instance it receives biometric information at land crossings through its International Border Management Security System. Moreover, the military operations against terrorists like, Operation Enduring Freedom (2001-2002), Rah-e-Haq and Rah-e-Rast (2007-2009), Operation Rah Nijat (2009-2010) and Zarb Azb (2014), are also crucial strides taken by Pakistan to eliminate the radical elements from its soil.
Regardless of all above cooperative efforts US has taken no notice of Pakistan's role in war on terror. Instead, the former repeatedly blamed the country for financial assistance and providing its territory as safe heaven to militant groups. It also breached Pakistan's territorial sovereignty on various instances. Drone strikes on Pakistani soil, Salala incident and killing of Osama bin laden without informing Pakistani forces divulges the belligerence of US towards Pakistan. Since then the diplomatic ties between the two countries worsened drastically. As, later Pakistan ordered US military to evacuate Salala Air Base as well as Pakistan stopped NATO supplies for US. Likewise, various instances happened in later years. Despite of America's skeptical attitude, Pakistan is still playing a paramount role in Afghan peace process and helping US military to exit Afghanistan for the sake of regional peace.
Therefore, US should not forget the sacrifices that Pakistan has rendered since it participated with US in Afghan war and its role while exterminating Soviet Union from the region. The country is yet bearing the repercussions of its partaking with US in its South Asian interests. Due to that various radical groups turned to Pakistan and plotted various terrorist attacks on the country. One of the most devastating attacks was on Army Public School Peshawar where the militants killed hundreds of innocent children. Besides that numerous attempts were made and are still being carried out on various points of time by militias in Pakistan. For instance the recent terrorist attack on Pakistan Stock Exchange on 29th June 2020 in Karachi reveals that the country is still under threat of terrorism. Additionally, due to its allegiance with US, Pakistan lost its bilateral ties with Russia for a long time in past. As, in early years of Pakistan, the country had the choice of building allegiance with Soviet Union or United States; however, it opted for the latter.
Thus, US must recognize the enduring efforts of Pakistan to sustain stability in the region. Such, accusations by US would just disrupt the bilateral diplomatic ties between both countries. Resultantly, both sides would have to bear the consequences. Since, Pakistan needs financial aid from US to strengthen its economy while, strategically Pakistan is significant ally of US in the region. Furthermore, the attitude of denunciation by any side would drastically disturb the peace process. Therefore, it is necessary for the two to make joint efforts to fight against the terrorism and keep the peace process on track to pave the way for regional peace and prosperity.
Attack on Pakistan Stock Exchange: A Fuel-to-fire in Southeast Asia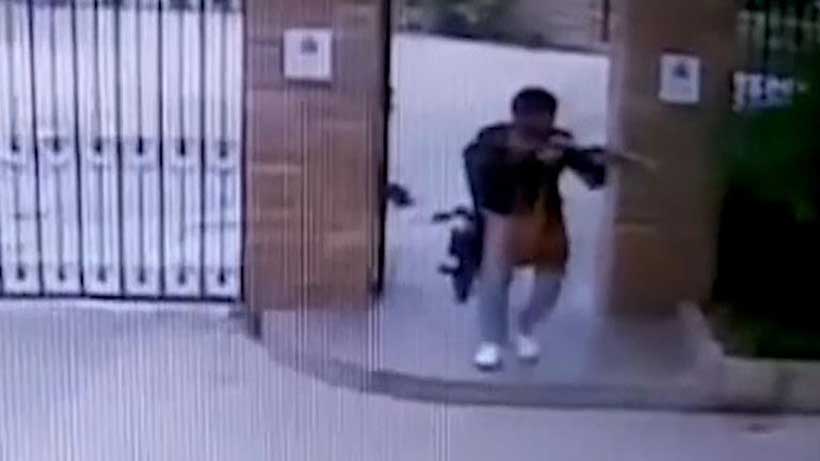 On June 29th, four armed men opened fire in the premises of Pakistan Stock Exchange, Karachi. All four terrorists were successfully gunned down on the spot by the police, whereas one policeman and three guards were shot fighting. A representative account of Balochistan Liberation Army (BLA), a US-designated terrorist organization, on Twitter claimed responsibility for the attack. Prime Minister Imran Khan pinned this attack on India the very next day. This incident could further escalate the already high tensions between Pakistan and India. Apparently, the shootout lasted for only eight minutes but the context of it has been developing for ages.
BLA is a Baloch separatist militia which aims for an independent Balochistan due to 'economic exploitation by the rest of Pakistan'. Its ultimate goal is to form an independent state of Balochistan where all the regional resources are used for the development of the Baloch nation.
Both India and BLA see Pakistan as their mutual enemy. India seems to never let go of any opportunity that leads to instability in Pakistan. RAW, leading Indian intelligence agency, has been accused of sponsoring this banned outfit on multiple occasions. In an interview in 2009, Hairbiar Marri, founder of Free Balochistan Movement (FBM), said, "We appreciate any kind of aid for BLA, be it moral or any other kind." An alleged Indian spy, named Kulbhushan Jadhav, was arrested in 2016 on the charges of terrorist activities in Balochistan. In a video confession, Jadhav said, "These activities have been of anti-national or terrorist nature which resulted in the killing and wounding of Pakistani citizens."
Since the formation of Narendra Modi's far-right wing government in India, the relations between the two bitter neighbours have continued to soar. Military stand-off on the Line of Control among the two nuclear-armed states has become habitual. Lockdown in Kashmir, 2016 'surgical strike' and 2019 Balakot Dogfight were some of the significant incidents occurred over the recent years. Ajit Doval, PM Modi's current advisor on National Security, has allegedly devised what is called the 'Doval Doctrine' for carrying out covert operations in Pakistan, especially Balochistan. And now, the attack on the economic hub of Pakistan, claimed by BLA, exhibits a similar pattern. "We have no doubt that it [PSX attack] was planned in India", said PM Khan while addressing the Parliament.
Earlier in June, New Delhi directed Pakistan High Commission to reduce its staff by half. India blamed Pakistani envoys of espionage. Dismissing it as a false claim, Pakistan did the same for Indian High Commission staff.
The Chinese element
With the China-Pakistan Economic Corridor, a flagship project of China's Belt and Road Initiative, the BLA considers its 'national' identity in danger. It is repeatedly found to threaten and carry out activities against Chinese-backed projects. Chinese Engineers working in Balochistan were targeted in a suicide attack in August, 2018. In 2018, BLA also took responsibility for the attack on Chinese Consulate in Karachi.
The separatists consider CPEC an underhand exploitation of the resources belonging to the Baloch. In an email to AFP, the Baloch Liberation Army (BLA) claimed that the PSX attack was not only on "Pakistan's economy" but also on "China's exploitative plans for Balochistan".
Dr. Moeed Pirzada, a Pakistani columnist, has analyzed that RAW is trying to market BLA's perspective as 'Anti-China' militant outfit. He further draws that RAW is attempting to gain sympathy of western powers for Balochistan cause by exposing the neo-imperial mindset of China. The west is already wary of China's 'debt-trap diplomacy' for the poor, developing nations in Asia and Africa. If they get the ear of the west, things might take a new turn.
The hostility between India and China increased over the past months regarding the Line of Actual Control (LAC). The claims of 135,000 square kilometer area along the border is a dispute between India and China, processing via negotiations and dialogues. Years of negotiations between New Delhi and Beijing failed on June 15th when troops of either sides clashed, resulting in death of 20 Indian and several Chinese soldiers.
If the alleged BLA links with India are officially proved, the ongoing Sino-India tensions could take a new hike. This would create grave repercussions for the entire region. The state of affairs in Southeast Asia has alarmed the international society as the malice revolving around three nuclear-powered nations is catastrophic to much bigger geography.