Will Adams' "Republic of Virtue" also end up into the Dustbin of History's Great Empires?
[yt_dropcap type="square" font="" size="14″ color="#000″ background="#fff" ] F [/yt_dropcap]ew, even among journalists, and so called Russian experts, are aware that Trump has been in business with Russian oligarchs for a minimum of three decades. In the 1980 the US Treasury Department fined him $10 million for significant, long standing anti-money laundering violations at Trump's Taj Mahal. It is a well-known "fake secret" that the Taj Mahal was a prime vacation spot for wealthy Russian oligarchs.
It is also well known that Trump incurred into five bankruptcies because he ran companies whose specialty was rigging the game against their customers. It is not very likely that Trump could obtain the large credit lines that his unbounded business appetite required in the US. Yet, given that his business ventures persist till today, and he has in fact refused to divest himself of them upon becoming president, the suspicion persists that he obtained it abroad; from where exactly? From the people for whom he was laundering money in the Taj Mahal would be a good guess. They could easily find way to deliver it to him tax-free.
Given that no one gets rich in Russia without Putin's consent, and given that Trump has been laundering money for wealthy Russians for years, it can also be suspected that many of his businesses are propped by Kremlin connected cash. Once the evidence of aiding and abetting a regime hostile to the US government is proven, that evidence will prove to be a gun to Trump's head or his presidency as the case may be. That goes a long way in explaining why Trump refuses to speak in any negative way about the Kremlin. He is a self-interested actor and may be in fact wholly beholden to Russian interests. Moreover, he willingly accepted their help in the campaign for the presidency; in fact, he requested it publicly.
It needs to be stressed, moreover, that Russia's economy is dependent on oil and it is not among the most advanced. Their military, despite its modernization, is not comparable to that of the US, or China, or NATO. The Russians have compensated by weaponizing a skill at which they have always been very good: manipulation of information, or better, disinformation. They consider that weaponized skill the equivalent of the acquisition of the atom bomb in the late forties which brought them at a par with the US. Now disinformation goes to by the less technical and more disingenuous term of "fake news."
Russia's manipulation comes in the form of surrounding Trump with people in its own orbit, the likes of Manafort, or Flynn, or Page. All that Russia had to do is align Trump's interests with its interests. Trump's interests are not ideological or very intellectual, they are purely financial.
In any case, ideology is not as important as it used to be during the Cold War, especially after the debacle of the Iraq War. Many Americans now believe that it's quite ok to deviate from the policy which was pursued by the Atlantic Alliance from the end of World War II till today. Slogans thrown around by Trump such "NATO is obsolete" or "the EU is a fake union" or "Brexit was a good thing," do no raise any eyebrows as they used to in the 80s or the 90s.
But of course there is the cover-up which is like an alarm bell alerting to the crime. Why was Devin Nunes rush to brief the White House with information he did not even share with his committee members? Why the backtracking on previous statements by Team Trump via the likes of Flynn, Manafort, Page, and Sessions?
The White House is now saying that their former campaign manager Manafort had a "very limited role" in the campaign, that Flynn who was appointed National Security Adviser was a mere "volunteer," that Nunes has never even heard of Carter Page, the man initially appointed as one of the foreign policy advisors to Trump's campaign; neither has he heard of Roger Stone, an adviser to Trump since the 1980s.
Why does the Trump branded tabloid National Enquirer assert that Flynn is a Russian spy caught by Trump? This is quite different from what the White House has been asserting all along that the entire investigation is "fake news" and a "Witch Hunt" and that those men were all great heroes and patriots being harassed.
Do blameless operatives act that way? Do these signs indicate a cover-up related to the Russian investigation on which the FBI is now intently focusing? These questions remain to be answered and clarified.
As Adams found out, to his surprise, when he studied the history of Republics throughout the ages, republics usually self-destroy once they abandon virtue and embrace public corruption and power for power's sake. Then the end justifies any means, ethical or unethical. We now call that mind-set Machiavellian geo-political thinking. This may be going on as we speak, and those who minimize the matter need to ponder Adam's conclusions on the issue of republics of virtue which betray their ideals and journey downward toward tyranny and eventual extinction.
Contrary to those who insist on ridiculing and trivializing this story of the nexus between the Trump campaign and Russia, it may prove to be the most important story of our time. The response to the remarkable efforts by the White House to stonewall its investigation will either prove the resilience of the US Constitutional Democratic government, or it will accelerate its slow descent into the dustbin of history's great empires. History will eventually render its verdict.
Comey treated in Thuggish Mafia Style by the White House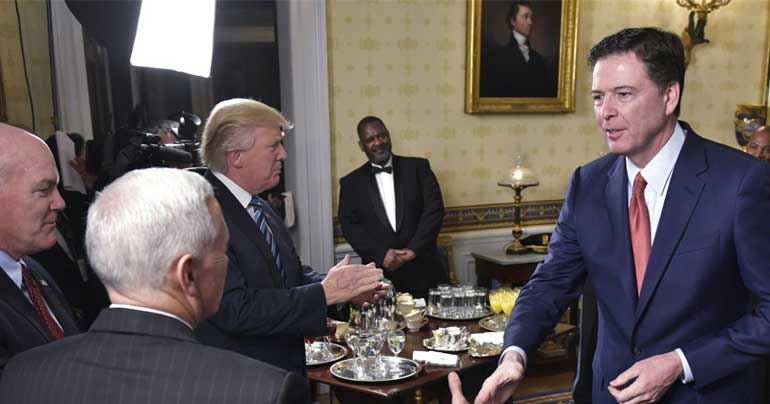 Former FBI Director James Comey is furious at the lack of respect the White House has showed him by the way he was fired, worthy of a Mafia operation, sources confirm.
Trump's Dumb Ideas for Economic Growth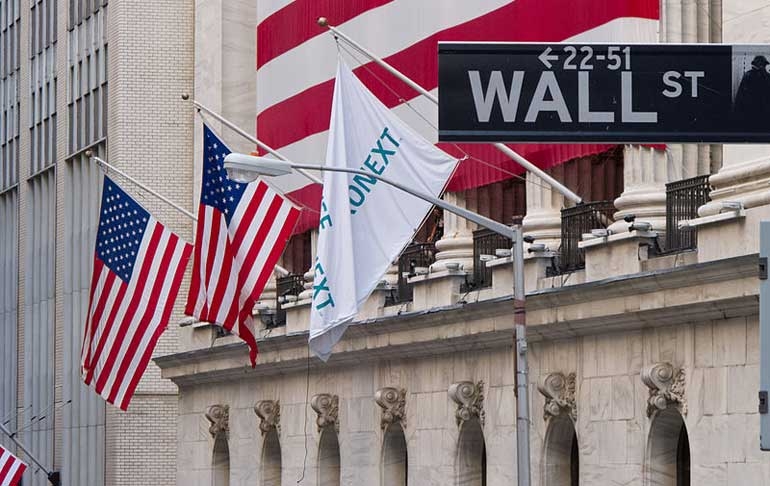 [yt_dropcap type="square" font="" size="14″ color="#000″ background="#fff" ] I [/yt_dropcap]f there's an economic idea that Donald Trump and his economic advisers continually reiterate it is that slashing taxes inevitably leads to economic growth. Let's see how true this idea is.
The Demeaning of the Office of the President
[yt_dropcap type="square" font="" size="14″ color="#000″ background="#fff" ] C [/yt_dropcap]NN has recetnly reported that President Trump's latest anti-media attacks "are beneath the dignity of the office of the President." In an interview with Time magazine, Trump insulted CNN's Chris Cuomo and Don Lemon and criticized MSNBC's Joe Scarborough. He also called CBS late-night host Stephen Colbert a "no-talent guy."