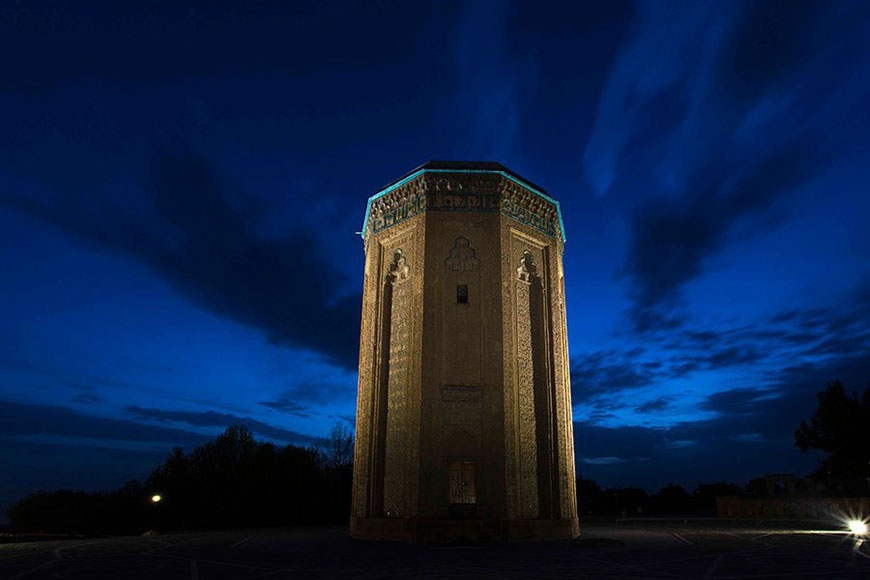 Autonomous Republic of Nakhchivan, Azerbaijan's westernmost province, welcomes everyone – including a novelist with no guidebook; it is heralded as a museum without walls. This region of Azerbaijan stretches on over 5,500 square kilometers and borders Armenia, Iran and Turkey.
Despite of the economic blockade imposed by Armenia government against Autonomous Republic of Nakhchivan (for over two decades), the birthplace of Architect Ajami ibn Abubakr Nakhchivani – and home of Prophet Noah – has dedicated most of its territory solely to illuminating research into: ancient civilizations, global archeology, human history, Azerbaijani historiography and sociology and is testimony of ancient life and inventions that have enabled men to live in harmony with nature. Some of these culturally peculiar monuments are: Alibay Kehriz, Alinja Mint, Arafsa site and its Sacred Place.
Strolling in the Tabriz Street of Ordubad City, tourists will be fascinated by the historical monument of Alibay Kehriz (a kehriz constructed by Alibay):   it was built in the floating deposits of Ordubad river and is a simple shape kehriz monument that continues to preserve its characteristic nature up to this day. The stairs of this monument proceed down perpendicularly to the kehriz stream. The base, bottom half of kehriz has been enlarged in size, overtime: its length is 1.8 meters, it has a width of 1.5 meters and a height of 2.3 meters. The walls of Alibay Kehriz have been carved neatly, however at the top section there is a big rock piece that has remained untouched. Based on the early plans and its current structure: the length of the monument is 4.93 meters; its width is 1.5 meters; and has a depth from the ground surface of up to 4.56 meters. The height of the entrance from the ground surface is 1.9 meters. The fresh water resources of Alibay Kehriz is used by locals for daily consumption.
In the East of Khanagah, Julfa Region is located Alinja Mint: it was built as a vault where precious items and monetary currency would safely be deposited.
In war times, the Alinja fortress garnered a reputation for its defense walls and for safeguarding the state treasures and members of the families of Azerbaijani feudal rulers; it served as the headquarters of minting currency during different periods.
In early XIV century, Alinja Mint was the center of silver coins, the minting of these items was done under the orders of Elkhanilar and Teymurilar; many coin samples were found in the area; indeed, Jalairi Sultans had established a well – organized process of coin minting.
The late Bronze and the early Iron ages are represented in Julfa region with Arafsa Cultural monument, located on the right banks of Alinjachay (branch of Araz river) in Alinjachay Village.
This territory is 5 acres of archeological treasures where monochrome painted clay tableware samples belong to II millennium BC. In 1974, Professor V. Aliyev and other International Scholars encountered obsidian fragments and other traces of a civilization that had been living in Arafsa since the II millennium BC. Pieces of black clay tableware of monochrome paint and polished stone labor tools (grain stones, graters, mortar and pestle) were discovered in this attractive archeological site that has recently emerged as an important destination to French tourists.
Based on the international archival documents, Arafsag settlement had taken this name in 1590, it reflects the heritage and the name etymology of Sak Turks; a local ethnic group that lived in Nakhchivan, since the II millennium BC. According to the archeological discoveries conducted by Prof. I. V. Fedorov in 1895; the local tribes have migrated from Nakhchivan to the north and subsequently spread over the Middle and Central Asia, in Altay and on large swaths of the Siberian territory.
It must be emphasized that based on meticulous investigations conducted by L. N. Gumiliyev, I. M. Dyakanov, E. E. Kuzmina, it is scientifically certain that the background of Sak tribes derives from the Turk-Azerbaijani tribes.   The component of Arafsa consists of 'Ar – ev – sak' meaning "the place (land) of Sak, courageous people." Per historical sources and based on research conducted by Prof. Rzayev F.; the territory of Nakhchivan has 23 habitable settlements that are archeologically related, scientifically proved, to be connected with the Sak Tribe (Sakazur, Sigat, Sakli, Kansak, etc.)
The Sanctuary of Arafsa Sacred Place was established in the middle ages in the village of Arafsa, Julfa Region, is located on top of a hill, to the left of Alinjachay. This ancient place, consists of two big rooms, with balconies to the south and the north. The main pilgrimage attraction is the grave in the central room, found to be somewhat large in its size. The name of this sacred place has been taken from the name of the village, a rural site that once was a metropolis and an ancient bastion of the Sak Turkish tribes; many years ago, this site has served as a center of religious dervishes.
The City of Ordubad, Arazin Necropolis, Alinja Mint and the Sanctuary of Arafsa Sacred Place are unique archeological sites where tourists are infinitely connected to their passion.
Source: Rzayev F.; "The traces of Kas and Sak Turks in Nakhchivan: the problems of Azerbaijan onomastics." B., 2003 Nr. 11.
Neatly tucked away on the sparkling Turkish Riviera, the utterly luxurious Dalyan Resort is a dreamy coastal cocoon that one never wishes to leave. Once a sleepy fishing village, the seaside town of Dalyanon Turkey's glittering coastline has, in recent years, become something of a playground for the jet-setters seeking respite from city life and her pernicious tendencies. The unique medley of beautiful red bricked cottages and ancient ruins run into an alluring elegance.
With its status as a burgeoning tourist hotspot there has been a slew of luxury hotels and resorts, all jostling for the patronage of beautifully bronzed, well-heeled holidaymakers. Establishing itself as one of the area's most comforting boltholes, Dalyan Hotels run by the utterly charming, Yucel Okutur and his wife, Fulia. The seaside property promises a blend of style, serenity and comfort. Oh and how well it delivers. The magnificence is made clear from the very second one steps into the resort's cosy lobby. A sweeping look from the sleek marble-panelled arrival deck across the sea and towards the property's pristine private deck begs no question as to why this corner of the world is a secret so well kept. One cannot help but saunter around corners past slivers of glittering sea interspersed with bursts of pink oleander. A private sun-drenched armchair from which can embrace the nature enjoy the nourishment whilst flipping through the fables of Marco Polo, an apt companion an inspiration for and of travels.
The clever integration of spaces indoor and outdoor extends throughout the property inspiring a sense of oneness with nature. The classic yet contemporary interiors are best illustrated in the spa. Gazing at the marbled paintings, one reminds one of the four seasons, much like Vivaldi. The use of light, domes, marble tiling, high ceilings and open plan spaces generates a refreshing airiness and palatial spaciousness- a very special Turkish delight. Locally crafted fabrics, furniture and art are tastefully displayed alongside modern décor. No stuffiness or over-the-top excessiveness provides a veritable feeling of ease and comfort abounds, giving the sense that these are spaces designed to be lived in and moved through.
Moreover, travel brings out the best in men like myself who get dressed every evening feeling a bit like Napoleon: ready to conquer the world. There is a spring in our step and a smile on our faces. When we reach to our pre-booked table near the Riviera, we tend to soak in the ambience. There is a romance to every evening. We tend to find ourselves in the laps of fine company and an eclectic state of mind. Just like most things, travel for men like myself is not a liberator, rather, is the elixir of our being. After feasting well into the night with Kebabs and what not, one may feel inclined to forgo breakfast, but the extensive buffet is too enticing to refuse. One sets up for the day with freshly-baked bread and Turkish pastries, organic juices, a huge array of cooked dishes and plenty of fresh fruits and cereals. There is an overwhelming sense of calm in the entire hotel, which is more like home. Unbridled bliss is the name of the game it becomes impossible not to leave feeling utterly rejuvenated. The bespoke service of its staff, who are friendly and attentive without being bother some.I am inclined to believe, this' true luxury.
Gift Giving Traditions Around the World
Giving gifts is a tradition as old as mankind itself. It has always been a part of our society. When you give a gift to someone, it tells them that they are special in some way to you. We give and receive gifts for many occasions, like birthdays, mothers days, Christmases, on our anniversary, etc. In fact, gift-giving is so integral to our world that many nations developed interesting traditions around it. Here are some of the most interesting ones.
Japan
When giving a gift in Japan you should be very careful. The Japanese people attach great importance to gifts and consider them something that is mandatory, not just a kind gesture. It is not desirable to surprise them, as they will be embarrassed if they cannot immediately return something to the gift giver. Therefore, it is a good idea to discreetly advise them that you will give them a small memento of your meeting. The gift is given exclusively in private, and it is not common to open it immediately.
South Korea
In Korea, it is extremely rude to give or receive a gift using only one hand, especially if it is the left hand. You must always use both hands at once if doing so. Korean New Years greeting cards or gifts are never with a predominantly red color, as it is used for announcing funerals. Also, avoid gifts that come in sets of four as they symbolize death in Korea.
India
When giving a gift in India, you should always use your right hand. Using the left hand can cause offense as that hand is considered unclean. If giving money in India, try to give a sum that ends with 1. Odd numbers are considered very lucky in India. The number 1 is especially lucky as it signifies a new beginning. Because of this, giving a sum that ends with 1 is believed to grant prosperity to the gift recipient.
Arabs
Gifts are not as important to the Arabs as to other people. They represent something that "gives hospitality a wider dimension". When someone comes to dinner, small gifts such as flowers and candy are common, and as a sign of special affection, silver, crystals, porcelain, and famous brand items are very appreciated. Handkerchiefs of any kind associate them with parting and tears and should be avoided.
Europe
As far as Europeans are concerned, every nation is a story for itself. The French are quite reserved with gift-giving, the Germans are especially rigid and formal, and the Dutch are a little bit more relaxed. For Italians or Spaniards, the exchange of appropriate gifts is quite acceptable. Russians and people from Eastern European countries appreciate something from your own culture, for example, a CD with your national music or some other kind of token from your country. Also, in Russia, you should never give someone yellow tulips as they are the symbol of ending a relationship or betrayal.
Ireland
Don't be surprised if your gift is refused a couple of times in Ireland. This tradition comes from a time when they had the potato famine, and because of this, the recipients are making sure that you can really part from the item that you are offering. It will also show great humility if you refuse the gift they are offering you a couple of times. The standard reply in Ireland when someone receives a gift is "you shouldn't have gone through all that trouble."
Kenya
In Kenya, the Maasai people spit on a gift before giving it to someone. This is considered a sign of blessing and with this, they wish the recipient great fortune. Spiting is a very important tradition in Kenya. It is customary to spit on the head of a newborn child and on a hand before shaking it with someone.
Top 10 Cheap Vacation Destinations in Spring 2020
This is going to be a nice, long, relaxing spring. You will get some sun, explore a new destination, and use the awakening force of Nature to recharge your batteries.
What's your plan for spring break? How about something different this year? You don't have to choose the nearest beach again. There are wonderful places you can explore. Don't worry; they won't be expensive!
You can have a great adventure with a limited budget, only if you plan it well.
We'll list 10 impressive destinations that give you the feel of luxury travel without eating up your entire savings.
Best Cheap Spring Vacation Destinations for 2020
1. Marrakech, Morocco
Spring is the perfect time for seeing Morocco. You can find affordable accommodation in Marrakech and have day trips from there. The street food is lovely, but most travelers can also afford the cozy restaurants.
Make sure to check the calendar, since Ramadan is in spring. Many restaurants will be closed during the day over that period of time.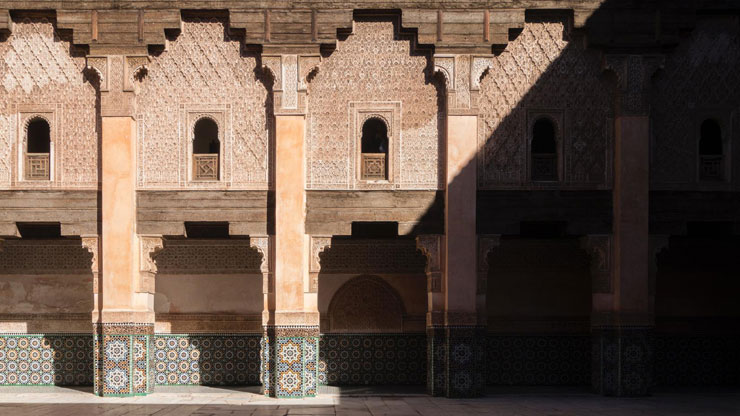 2. Alaska
You can hardly think of something more beautiful than Alaska in spring.
Large ship cruises will cost from $100L per day, but keep in mind that food is included so you won't spend much more than that. Late May belongs to the so-called shoulder seasons, so the prices will be lower than usual.
3. Sonoma, California
Napa doesn't seem like a place we'd feature in a top list for budget travelers. It's known for its luxurious restaurants and hotels. But Sonoma, Napa's neighbor, is much more affordable. You can still enjoy exploring Napa, but you won't spend too much money.
Calistoga is a small town that's breathtaking in spring. You can search for accommodation there. But hey; camping is also an option.
4. San Juan, Puerto Rico
San Juan is a well-known spring break destination. Mid-April is the best time to go to Puerto Rico. you'll avoid the summer rains and winter crowds.
The beaches are so beautiful and the food is so cheap that you'll consider staying longer. That's always an option! You can hire a service that writes research papers to complete some of your work, and you'll extend the vacation a bit. In Puerto Rico, it seems like time takes another dimension. Everyone is cool and relaxed.
5. Turkey
Go ahead and google this: Cappadocia. Can you already visualize yourself in one of those balloons?
But that's not the only important sight to see in Turkey. Istanbul is a story of itself. It's a beautiful blend between Eastern and Western culture. The food is out of this world. The restaurants are not expensive, but with so much food on the streets and markets, you won't even think about getting into a restaurant.
Turkey also has beautiful beaches, which are ready for you during the spring months.
6. Budapest, Hungary
Budapest is quite possibly the most beautiful European city. Forget Paris; it's expensive, crowded, and overestimated. Budapest is full of museums and mesmerizing architecture. You'll love the nightlife, too! If you like Budapest and you would like to write an essay about it, you could use topicsmill to generate a good and suitable topic.
7. Amsterdam, The Netherlands
It's not about the weed. You don't have to be high to experience Amsterdam as the most exciting city, ever. The parties are out of this world, and they make Amsterdam the best destination for young people during spring break.
But you'll also enjoy the cultural tours, parks, and art museums. TripAdvisor offers a great list for Super Savers in Amsterdam. Check it out!
8. Puerto Vallarta, Mexico
The fact that many students choose it as their spring break destination is no coincidence. Puerto Vallarta attracts with beautiful weather, affordable accommodation, and great food. Make sure you plan your vacation during April or early May, so you'll avoid the hurricane season.
9. Hawaii
Can you imagine the breathtaking Kahului without the crowds?
That's what your spring break in Hawaii will be like. Spring is awesome because it turns your vacation into a budget-friendly experience. The accommodation will be more affordable when compared to high season. But you can also consider activities labeled as "luxury," such as scuba diving.
10. Thailand
It's beautiful and affordable throughout the entire year. Koh Samui and Phuket are great with their fancy resorts, but those are not the only places where you can stay. Even backpackers travel to Thailand. They can still experience the fun in Phuket, but they choose Koh Chang or Koh Phayam for affordable accommodation.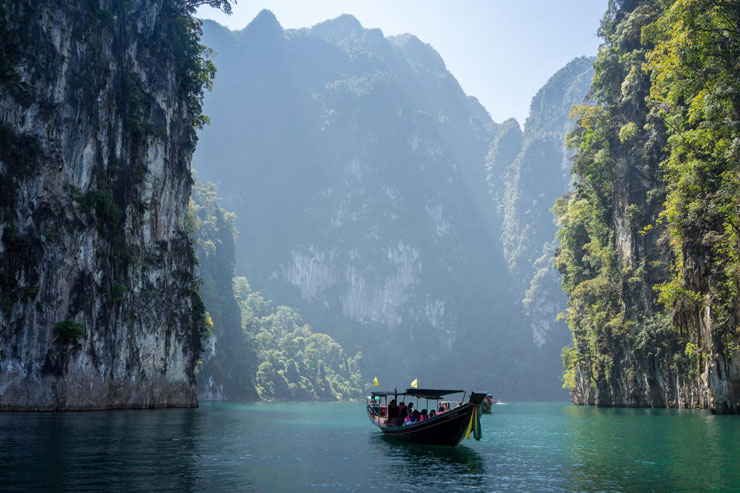 Are You Ready for the Best Spring Ever?
The first thing you need to do is identify your budget.
Then, explore the destinations listed above. Find information about flights, accommodation, food, and all other expenses related to trips. Some of them will probably fit in your budget. Choose the one that attracts you the most!