On perpetual Indo-Pakistani tensions over Kashmir
[yt_dropcap type="square" font="" size="14″ color="#000″ background="#fff" ] A [/yt_dropcap]nyone who closely watches Indian news and debates over TV channels, especially in English and Hindi would attest an ugly truth: India does not at all seek peace with Pakistan, Bangladesh, and it is still determined to kill the remaining Kashmir Muslims. Indian TV channels in English are fully devoted to terrorism, cricket and anti-Pakistanism.
India promotes cross-fire dramas as part of 11/9 in order to advance it national interest abroad. It is therefore not sure if India would any time end hostilities and hate politics with Pakistan over Kashmir even if all Kashmiris accept Indian sovereignty in a referendum if held. Indian military congestion in Kashmir would not be reduced as forces would continue to control the Muslims there and for which Indian regime would, like USA and Israel, discover new threats, meant to terrorize and attack Muslims. After all, Manipur in India continues facing military atrocities endorsed by New Delhi with extra powers. India would curtail all basic freedom to Indians as well and if anybody opposes they are tracked brutally.
India and Israel though are not strange bed partners but who promote trade-in terror goods. None in the world media is allowed to criticize Israel and India as both track world media reports and opinions and pay to say no articles appear in the press or internet criticising colonialist crimes being perpetrated by Indi and Israel. They are among the fast emerging strategic partners globally coordinating their colonialist operations. .
India thrives on anti-Pakistani and anti-Muslim and terror victim planks, though it also plays a premier role in spreading terrorism.
Indian media and political parties hate Kashmiris for the issue an international one thanks to Pakistani efforts to take to international forums the Indian techniques of committing genocides in Kashmir. In main India both national political outfits – and secret allies on anti-Islamism – BJP and Congress, having to end the struggle in Kashmir, have one agenda now: to somehow pacify Kashmiri Muslims with some false promises and also to delete the historic case against Hindu criminals, who pulled down the Historic Babri Mosque on 06 December 1992 on a deep rooted Indian conspiracy against Indian Muslims and Islam. This destructive politics has got the backup, guidance and help from Indian state and successive governments. Indian corporate media lords work very closely with military-intelligence organizations to promote Islamophobia in media so that India looks somewhat democratic and"safe".
India committed a gracious crime by annexing Jammu Kashmir even if on the advice of former colonial master Britain and now anti-Islamic trends have come handy to perpetrate crimes against Muslims in Kashmir. It is therefore not difficult to comprehend the reason for this collective anti-Pakistani and anti-Muslim mindset of Indian regime, military, media and intelligence is the simple colonialist calculation that any peace with Pakistan would force India to shelve official tensions and try to be good to Indian Muslims albeit with a pinch of salt ,
Further, the promotion of bilateral ties with Pakistan would make India slowly lose global sympathy as a major "terror victim" and would eventually its nukes and military advantages to threaten the neighbors. In short, if it promotes peace and friendship with Muslims neighbors, India would lose its big brother status it enjoys now arrogantly. Many strategic guys think India cannot afford to lose its "strategic" advantages by mending ways with regional Muslim nations and Kashmiri and Muslims. India does not seek to end communal politics.
Above all, both India and Pakistan would lose Jammu Kashmir which both jointly occupy- while India does it brutally by targeting Muslims in Kashmir and India proper sending s warning to UK (and USA indirectly) for occupying India for centuries before granting independence in 1947, while Pakistan make Kashmiris "love" Pakistan as a "reliable" defender of Kashmiris Muslims, while it keeps killing Muslims indoors as per instructions of USA and also from India received through Washington along with service charges in dollars.
Wars, conflict, crisis and disruption of diplomatic relations and bogus talks or dialogues between the two nuclearized South Asian states are a central part of history of the region. India as well as Pakistan promotes tensions and both are not scared of them for many more years so that they continue to occupy Jammu Kashmir with backing from China, Russia and USA – all veto powers. Both are eager to escalate the tension by cross border fires, terrorizing the besieged Kashmiris.
Kashmir has been a contested area of South Asia since the partition of British India in 1947. The region is claimed by both India and Pakistan; the Indian-controlled part has periodically been convulsed by protests.
Tensions between the two nations have run high since India forces killed a Kashmiri militant commander. Then, last month, 19 soldiers were killed on an army base in India. At least 19 people have been killed as a result of India-Pakistan border disputes in Kashmir that have occurred in recent weeks, prompting some to wonder if the conflict could escalate into a drastic war over control of the region. Both nations have denied responsibility for bringing the first strike, and leaders in each country have accused the other of violating a 2003 ceasefire agreement that curbed violence in the area.
As Pakistan remains focused on Kashmir, India has been alertly pursuing an objective of maligning Pakistan in the world alleging that it is a terrorist state and it manufactures and exports terrorism. This allegation makes USA and Israel happy as India has not blamed these two fascism nations of inventing and popularizing terrorism. India does not do that because it wants their active help in targeting Muslims in Indi and Kashmir.
This summer in Kashmir saw some of the worst conflict – and worst challenge for Indian military – since 2010. Massive numbers have turned out in public demonstrations against often oppressive Indian rule and endorsement of a new age of militancy. Some 85 civilians have been killed, and at least 11,000 injured, hundreds of them by pellet guns, weapons that have become controversial symbols of this summer's turmoil for the serious eye injuries they have inflicted. Schools and commercial establishments have been periodically closed under curfews, and the internet cut off in an effort to prevent protests. Thousands of protesters have also been arrested in the ongoing crackdown, including Abyad's older brother, who was detained on July 8 and continues to be held in a police station.
India, like USA, Israel and Russia, has no concern for the murder of Muslims in Kashmiris because as Hindu majority India is eager to retain it illegal occupation at all costs even by paying huge resources to USA.
South Asian nuclear powers with a lot of poverty, Pakistan and India have not signed NPT and there seems less possibility for regional cooperation in the nuclear field By following the Israeli and American strategies against Arab world and Russia, respectively, India is keen to maintain superiority over Pakistani military postures. But Pakistan's maintenance and advancement of minimum credible deterrence at the moment discourages India to go for misadventure by launching a missile war against Pakistan. After having the full spectrum deterrence, Pakistan now has the capability to cover all kinds of threats. India has very aggressive strategic posture to contain Pakistani military, aiming at the nuclearization of Indian Ocean and projecting military power in the Persian Gulf and the Arabian Sea. However, they not allow the situation to escalate into a full-fledged war.
Voicing its concern over India's nuclear capabilities, Pakistan called on the member states of the Nuclear Suppliers Group (NSG) to make a well-considered decision over including India, keeping in view the long-term implications for the global non-proliferation regime as well as strategic stability in the region "This build-up has been facilitated by the 2008 Nuclear Suppliers Group (NSG) waiver granted to India, which not only dented the credibility of the non-proliferation regime and undermined its efficacy, but also negatively affected the strategic balance in South Asia," said Foreign Office spokesman Nafees Zakariya at a weekly press briefing, reports the Dawn.
Pakistan has been asserting that India's rapidly expanding military nuclear program poses a grave threat to peace and stability in the region and beyond. The FO spokesman warned that another country-specific exemption by the NSG on the membership question would further exacerbate the ill effects of the 2008 exemption. "It remains our hope that the NSG member states would make a well-considered decision this time keeping in view its long-term implications for the global non-proliferation regime as well as strategic stability in our region," he said.
India says that seven civilians, including two children, died following cross-border firings. Officials have evacuated several civilian villages along the disputed border region and moved them into government-operated shelters for their protection. In Pakistan, more than 10 people were killed over the weekend and Monday. "It appears as if a full blown war is going on between India and Pakistan," Mohammad Saeed, a resident of the village of Mohra in the region, told Reuters. "Please have mercy and stop it." Armies from each nation patrol the Line of Control, which divides Kashmir into two separately governed regions. Cross-border firings between officials of the two nations continued, officials confirmed.
Such disputes have led to two of the three wars between the nations in the last 70 years. As decades of tension continue to mount, some young Kashmiri men are joining militant forces to fight India, seeking a route to self-determination for the region after years of frustration and oppression. This time the uprising has spread to every artery and vein of Kashmir. This is the third generation of Kashmiris since 1947, and their anger is such that they don't want to budge.
Now, some worry that the stakes have become so high and the region so volatile that conflict could escalate into a nuclear exchange over the territory.
But other nonviolent tactics are at play in the conflict as well. India has threatened to skirt the provisions of a water treaty that regulates how the two nations share resources from three rivers by constructing two hydropower plants that would divert more water to India. Experts have criticized the tactic, and Pakistan has responded by saying it would consider a violation of the treaty to be "an act of war or a hostile act against Pakistan." "It's highly irresponsible on part of India to even consider revocation of the Indus Water Treaty," Sartaj Aziz, foreign policy adviser to Pakistani Prime Minister Nawaz Sharif, said last month. "Threats of a water war are part of a military, economic and diplomatic campaign to build pressure on Pakistan."
Each nation also expelled diplomats last week when tensions rose to a government level. The decades-old conflict has left those in Kashmir disenchanted with politics between the two nations and apt to support rogue militant causes. As protests continue in the region, some say militant groups, and local support for them, could continue to grow in response to government actions. "People have lost faith in the political struggle," Shujaat Bukhari, editor of Rising Kashmir said: "I'm not saying everyone in Kashmir is a militant. But everyone sympathizes with the militancy, and that is a new reality." He fondly remembers the 1970s and '80s in his native Kashmir – a place that was peaceful and verdant, where the now 63-year-old artist could interact with visiting artists from around the world and paint landscapes.
For Khytul Abyad, such an artist's paradise seems an elusive dream. Born in 1993, the 23-year-old artist watched as Kashmir's beauty was overshadowed by political crackdowns, torture, Army bunkers on every street, and long waits in traffic as Army convoys passed by. For her, growing up in Kashmir mainly meant negotiating the ongoing conflict between Kashmiris opposed to India's occupation of their land. Mr. Hussain and Ms. Abyad are working to document the conflict they have seen explode around them this summer, as tensions over India's occupation of Kashmir soared after the killing of the popular militant rebel leader Burhan Muzaffar Wani.
For both of them, Kashmir's brutal history has become the canvas, their art their channel of dissent, protest, frustration, and hope. And they see others choosing the same path. "In 2008, 2010, and 2016 uprising, we've been seeing new artists emerging, either as musicians, rappers, poets, or painters," says Abyad. "Being in a curfew for months, not being able to go out of home … this is the perfect time for art to emerge because there's so much going on inside and the frustration becomes internal, rather than external," she adds.
Abyad and Hussain's perspectives are shaped by their very different experiences: While Hussain knew Kashmir before the armed rebellion started in 1988, Abyad was just 18 months old when unknown gunmen assassinated her father, Mirwaiz Qazi Nissar, a popular pro-freedom leader and a Muslim cleric. As she grew older, words like azaadi (Freedom) and tehreek (movement) became familiar rallying cries.
It was during the 2008 unrest that Abyad took up her paintbrush in protest. Nearly 80 people were shot dead and many injured in the uprising sparked by government land being transferred to a Hindu shrine board, where the board wanted to construct concrete structures. "I had never seen so much anger in people," says Abyad, who has exhibited her work publicly and is participating in upcoming exhibitions and biennales. "It was tehreek, I thought. I saw people being beaten up inhumanely. I saw people who weren't ready to go home even after teargas shells were fired at them, people who wouldn't stop shouting 'We want freedom' until police would take them away."
Like everyone, Abyad also experienced intense fear that she hadn't known before. "This fear turned into sadness and brought anger," she says. When she couldn't go out and throw stones at the soldiers, it was art that became her outlet. Without being able to speak about her anger and frustration, art showed her the way to communicate the harshest of emotions in the gentlest manner. Her work is mostly a reflection of life in Kashmir and the events that have changed its history over the years. In her sketches, these days, she has been drawing short stories about various elements of the ongoing uprising, based on her own experience. "Wherever there is conflict, there's discomfort, and discomfort gives rise to art," she says.
Hussain's early work was shaped by much more quotidian experiences. As a student at Mumbai's JJ Institute of Applied Arts from 1971 to 1976, he would often visit home for vacation. After his education, he returned to Kashmir to introduce the graphic designer course in the Institute of Music and Fine Arts (IMFA). "Life was peaceful, and there was so much to do as a graphic designer," says Hussain, now a highly acclaimed artist. "I used to paint as well. We had art camps every year and artists from across the world used to visit these camps. We had great fruitful interactions with them. It would not be an understatement to say that it truly was an artist's paradise."
At the IMFA, opportunities were many, including the highly creative and culturally diverse environment when artists from all regions and religions would work together. "My works talked about our rich cultural heritage, expressed my admiration for the natural beauty through landscapes, photo documentation of our vernacular architecture, especially the lattice work," he says.
Then the conflict broke out; Hussain lost all the artwork he had created in 1993 amid protests. What he managed to salvage was then lost to floods in 2014. But that has just spurred him to do more paintings like "Death and Resurrection," a series in the form of painted relief in mixed media that shows the conflict he has witnessed. He mourns the younger generation's lack of awareness of an earlier Kashmir – one of his paintings, "Look Behind the Canvas," depicts three generations of women in Kashmir – showing Mughli, whose son was forcibly disappeared, and Rafiqa, whose husband is also disappeared, and his own daughter. In the painting, he has also incorporated cuttings from the newspapers during 2010 mass uprising as a small collage.
After the work was finished, however, Hussain tore it apart, as a metaphor for Kashmir's situation.v "I was so scared to see the situation of young boys dying in 2010. I found that there is no end to this violence and situation will not be better," he says. "We are waiting for somebody to come, who can feel our wounds. I tore apart this painting but somebody will come who will put this painting back together again."
Similarly, in July, when Abyad, a recent graduate of the IMFA, read about lead pellets being fired at civilians, the reaction came out on paper. More than 1.3 millions pellets have been fired in the first 43 days of the uprising. The hospitals are filled with young men wearing blackout glasses after undergoing operations to get out the pellets and then try to restore sight. "We have been confined to our homes for the past 52 days with violence all around us," says Hussain, who has also been making digital art on pellet survivors. "It's heartbreaking to see children losing their eye sight to pellets," he says. "Digital media is the quickest means of depicting the plight of these children to the world. Such brutal acts must be stopped."
On July 9, the capital of Indian-occupied Jammu Kashmir went unexpectedly quiet. Police barriers and barbed wire blocked the streets of Srinigar as military helicopters passed over blue skies crowded by mountains. Thousands of protesters were rioting in the streets 24 miles south. The sudden shutdown came after Indian Army forces killed 22-year-old Burhan Wani, a popular Hizb ul Mujahideen Kashmiri militant with a 1 million rupee ($15,000) Indian-issued bounty, late Friday evening in southern Kashmir. Outrage over Wani's death turned the militant into a martyr overnight, and by Wednesday, the death toll reached 35, with hundreds more injured in clashes between separatist protesters and Indian troops.
As is routine when fighting breaks out in the Valley, which has been disputed between India and Pakistan since 1947, anti-Indian separatist leaders called for a four-day shutdown of the city. Shops, restaurants, pharmacies, and fruit sellers were closed in solidarity. The mood was grim, and few dared venture out of their homes.
But on the edge of the city, it was as if nothing was out of the ordinary. Dal Lake is Srinagar's prized "jewel," an economic powerhouse for a struggling region that draws tourists with its staggering mountains and serene waters. Nearly 70,000 locals reside near its shores, and depend entirely on tourism and fishing for their livelihood. And Dal's façade of normalcy in recent days speaks to the tensions here as Kashmiris both chafe against Indian control and at the same time try to keep their shaky economy going. "Every Kashmiri wants to protect Dal Lake," explains Asif Qureshi, bureau chief of a local news station in Srinagar. "It is the jewel of Kashmir. It's a safe zone, blocked in from Dal Gate to the Boulevard near the Army Cantonment."
On Sunday, as the rest of Srinagar remained on tense lockdown, water-skiers glided blissfully across Dal Lake. Fruit and souvenir sellers rowed in brightly-painted shikara boats around the silky blue water looking for tourists. Shikara boat owners offered rides to Indian families on vacation. "It's our first time on Dal Lake," said Sagar Choudri, a tourist visiting from Maharashtra who'd just finished water-skiing. "We feel good here. People are very nice to us. We heard a little about the strike, but we feel safe."
Nearly 10 miles wide, Dal hosts some 880 wood-carved houseboats, leftover from the British before partition when the Dogra Maharaja of Kashmir prohibited them from building houses on land. Now, the Dal economy supports thousands of families across Srinagar – from taxi drivers to houseboat owners to cooks to fruit-sellers. It is one of the only areas that remains immune to fighting that can break out on short notice in Kashmir, which remains one of the most heavily militarized zones in the world. Green and white signs across Srinagar read: "Dal is our identity. Let us join our hands to preserve it." "There is no tension, there is no military here. Dal Lake is peaceful, Dal Lake is safe, Dal Lake depends 90 percent on tourists," says Latif Ahamed, a young shikara boat owner who stayed open during the strike, hoping to catch a few stray tourists. He sounded weary of talking about the recent fighting.
But it is not an easy topic to avoid. Dressed in the uniform blue kurta worn by shikara union workers, Mr. Ahamed explained that in addition to the economic difficulties of working as a shikara guide, his work carried the added burden of political pressure: Could he afford to follow suit and shut down his business? He had decided to stay open over the weekend, despite pressure to remain shut. "People are angry with us, the city people," he said, referring to shopkeepers in other neighborhoods in Srinagar. "They come to us they say, 'Why are you open?' And I say, 'Our family, we're poor people. We earn only 500 rupees.' You strike four to five days. What will I eat?"
Nearly every shop in Srinagar obeyed a statewide motion by Syed Geelani, the "father" of Kashmir's separatist movement, to go on a five-day strike in protest of the killings. It has become a customary symbol of expressing discontent against the government – and is hard to defy. But it is often Kashmir's urban poor who bears the brunt of these strikes. Ashiq Ahmad Kulo, a brass and silver jewelry seller, felt similar tensions as he rowed around Dal over the weekend looking for tourists. "Burhan Wani was a good person," Kulo says from his shikara. "He was our Muslim brother, so we're feeling sad about this. We are feeling totally bad. We want freedom. I am also hating the politics. But we have no shops, no regular salary. We people are depending only of the tourism."
The costs of unrest are well known here, and lurk in recent memory. Fighting was so extreme in 2008, and later in 2010, that tourists stopped coming in entirely – Dal Lake was forced to shut down, more than 200 people were killed, and many youths were unemployed. The periodic unrest has meant that Jammu and Kashmir has one of the highest unemployment rates in India, with roughly 600,000 unable to find work.
But in the past five years, tourism has revived, with more Indians once again venturing north. During peak season, food and jewelry sellers can earn as much as 10,000 rupees ($148) in a single day. But during days of lockdown, which frighten off many tourists, the daily income ranges from zero to roughly 1,000 rupees, depending on the business. After fighting broke out this weekend, many tourists left early; Air India offered its customers outside Kashmir free cancellations for trips booked to Srinagar. "I stay open because everywhere nothing is open," says Rafi Kulo, a local drink seller who sold water, juice, and soda. "But tourists suffer from thirst. I prefer to give people food, drinks. When protests happen, business always goes down. Before this situation we could earn 10,000 per day.
Most floating businesses on Dal Lake remained open over the weekend for tourists: Kashmiri silk and scarf shops, coat sellers, fruit and vegetable sellers, and even floating restaurants advertising popular Indian fast food like vegetable biryani, methi pakoora, zeera rice, dum aloo, and "Italian pasta." "We people depend 100 percent on the tourists," said Firdous Ahamed, owner of the floating restaurant Mango Bango. "In 2008, there was a killing on the road, local people got killed by police, in front of Dal Lake. And we people came out, we said, 'We never fight for anything. Why is this happening here?' "
For Mr. Ahamed, the region's dependency on India is clear. Many here wonder if an independent Kashmir would be able to survive, even if some current constraints on its economy were lifted. "We don't think we have anything here to be independent. We don't have nothing here, economically," Ahamed adds. "We're a small matchbox. Like India, if it stops, we can't burn anything. We can't have any factories here. We are depending on India. We say just give us democracy. That's it. If we get democracy, like a right to talk, that's the main thing."
Observation
Whereas Pakistan has been internationalize the Kashmir issue so far now India, after its "surgical attacks on Kashmir on some bogus reason to weaken the Kashmiri struggle for freedom has got the opportunity to belittle Pakistan by internationalizing the Uri event.
RSS controlled Modi's government tried its best to isolate Pakistan but failed miserably. it to be India proposed to BRICS Summit to declare Pakistan a terror state but China stood with Pakistan and rejected Indian claim.
India media are so happy that Indo-Pakistani ties are further straining and go complicated indefinitely as Uri provided the much waited chance to thrash Pakistani embassy officals.
For the sake of peace, stability and tranquility the UNSC must step in and push them to agree for a peace deal while releasing Jammu Kashmir under their joint occupation while China would also do the same as it also occupies a part of Azad Kashmir without striking secret deals with India and Pakistan. .
In order to retain occupational parts of Palestine, Israel also supports India directly and Pakistan does it passively. It is therefore necessary to clip the terror clip of the Zionist regime in Mideast and dismantle all its WMD obtained illegally form the west.
Indi a as well as Pakistan must now realize that they cannot occupy Jammu Kashmir indefinitely and must, therefore, wake up the protest calls of Kashmiris. The usual cross border firing dramas must end.
So long as India and Pakistan continue to cross fire to terrorize Kashmiris, the perpetual Indo-Pakistani tensions over Kashmir would not end especially when the UN and UNSC allow India to go on regular rampages in Kashmir and expand secret graveyards in the valley.
India's Unclear Neighbourhood Policy: How to Overcome ?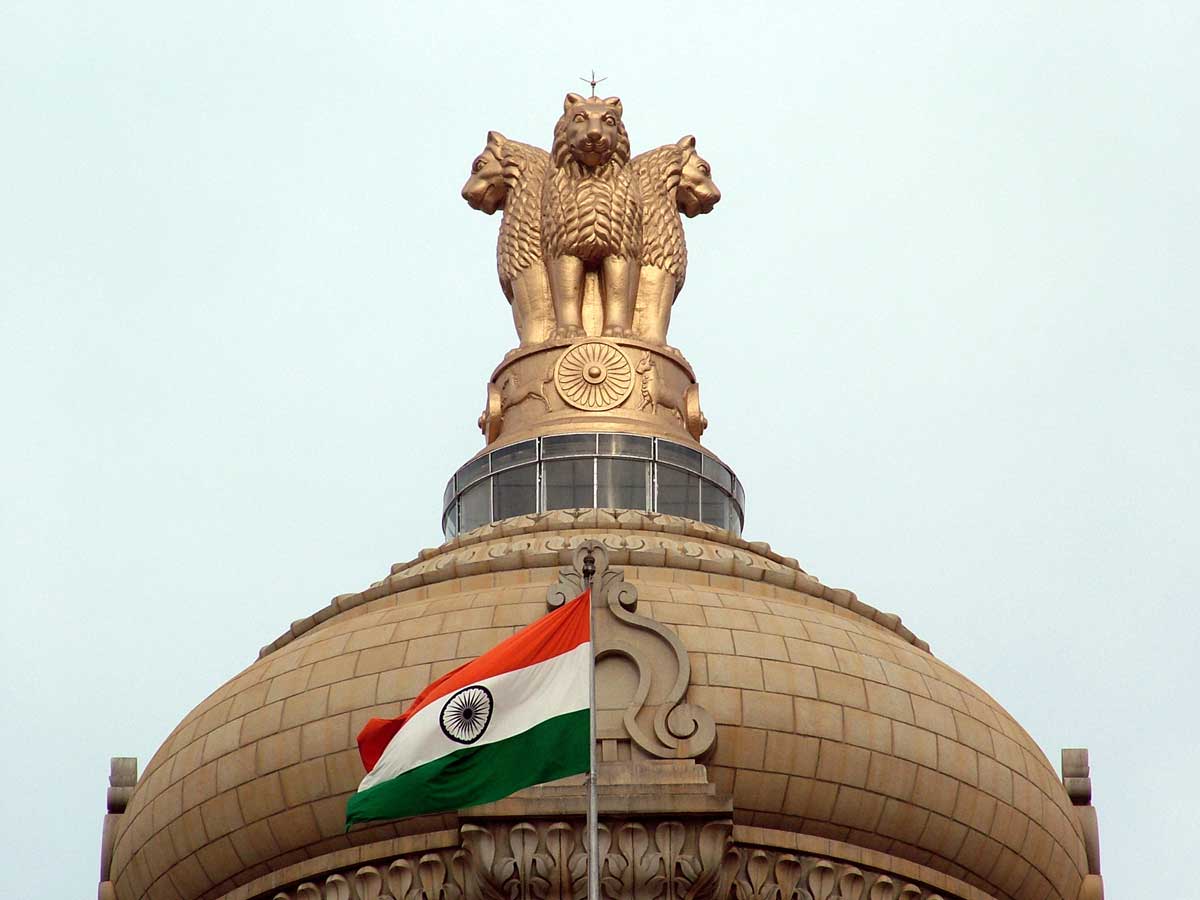 India has witnessed multiple trends with regards to its relations with its neighbours at a time vaccine diplomacy is gaining prominence and Beijing increasing the pace towards becoming an Asian superpower, whereby making these reasons valid for New Delhi to have a clear foreign policy with respect to its neighbourhood.
Introduction
The Covid Pandemic has led to increased uncertainty in the global order where it comes to power dynamics, role of international organisations. New Delhi has tried to leave no stone unturned when it comes to dealing with its immediate neighbours. It has distributed medical aid and vaccines to smaller countries to enhance its image abroad at a time it has witnessed conflicts with China and a change in government in Myanmar. These developments make it imperative for New Delhi to increase its focus on regionalism and further international engagement where this opportunity could be used tactically amidst a pandemic by using economic and healthcare aid.
According to Dr. Arvind Gupta, New Delhi has to deal with threats coming from multiple fronts and different tactics where it is essential for New Delhi to save energy using soft means rather than coercive measures.. India under Vaccine Maitri has supplied many of COVAXIN doses to Nepal, Bangladesh and Sri Lanka where many have appreciated this move. The urgency of ensuring humanitarian aid during these periods of unprecedented uncertainty are essential in PM Modi's Security and Growth For All ( SAGAR) initiative, which focusses on initiating inclusive growth as well as cooperation in the Indian Ocean Region.
This pandemic witnessed various threats coming in India's neighbourhood through multiple dimensions which include maritime, land, cyber as well as air threats where adversaries are using these to put pressure on New Delhi to settle land as well as marine disputes as per their terms. These encirclement strategies have made it necessary for India to open up various options such as holding maritime joint exercises with like-minded countries, developing partnerships, providing economic as well as healthcare support to weaker countries plus having a clear insight about changing global dynamics and acting as per them.
This piece will discuss about various changing tactics, pros and cons which India has with respect to developing its national security vis-à-vis its neighbourhood, why should it prioritise its neighbourhood at the first place?
Background
India's Neighbourhood is filled with many complexities and a lot of suspicion amongst countries, some viewing India because of its size and geography plus economic clout as a bully where it is wanting to dominate in the region putting others aside. This led to New Delhi play an increased role in nudging ties first with its neighbours with whom it had multiple conflicts as well as misunderstandings leading to the latter viewing Beijing as a good alternative in order to keep India under check.
Ever since PM Modi has taken charge at 7 RCR, India's Neighbourhood First Policy has been followed increasingly to develop relations, to enhance understandings and ensure mutual cooperation as well as benefit with its neighbours. The relations with Islamabad have not seen so much improvement as compared to other leaders in the past. Even though former Prime Minister Nawaz Sharif was invited for PM Modi's 1st Swearing In ceremony in 2014, terrorist activities have never stopped which could be seen through Pathankot, Uri and Pulwama terror attacks which killed many of the Indian soldiers. Even though surgical strikes were conducted on terror camps in retaliation to these bombardments, Islamabad has not changed its heart at all about its security or regional demands. New strategies and friendships are being developed where Beijing has played a major role in controlling power dynamics.
The Belt and Road initiative, first time mentioned during President Xi's 2013 speech in Kazakhstan, then officially in 2015, lays emphasis of achieving a Chinese Dream of bringing countries under one umbrella, ensuring their security, providing them with infrastructure projects such as ports, railways, pipelines, highways etc. The main bottleneck is the China Pakistan Economic Corridor when it comes to India's security threats, passing through disputed boundaries of Gilgit and Baltistan in Pakistan Occupied Kashmir till Gwadar. Other projects have been initiated in Chittagong, Hambantota, Gwadar , Kyapkyou. These projects form a String Of Pearls in the Indo Pacific where New Delhi is being balanced against through economic plus development incentives being given to the member countries under the project. That's why in the recent past, New Delhi is asserting its influence in the region, looking at new dimensional threats where Beijing's threats in the maritime domain in the islands in East as well as South China seas are not being seen favourably in many countries such as ASEAN, US, Australia and Japan which is giving India an opportunity to look towards countries with a common threat. Amidst this great power struggle between Washington and Beijing, New Delhi is stuck between a rock and hard place i.e., having a clear and strong foreign policy with its neighbours.
In this region, India has a sole threat which is mainly Beijing where the latter has achieved prowess technologically and militarily where New Delhi lags behind the latter twenty fold. So, there is a need for improvising military technology, increase economic activities with countries, reduce dependence on foreign aid, ensure self-reliance.
Situation
South Asia is backward when it comes to economic development, human development and is a home to majority of the world's population which lives below poverty line. The colonial rule has left a never-ending impact on divisions based on communal, linguistic and ethnic grounds. Even, in terms of infrastructure and connectivity, New Delhi lags behind Beijing significantly in the neighbourhood because the latter is at an edge when it comes to bringing countries under the same umbrella. Due to these, many initiatives have been taken up by New Delhi on developing infrastructure, providing humanitarian aid to needy countries.
There have been numerous efforts made by India with respect to reaching out to the Neighbours in 2020 through setting up of the SAARC Covid Fund where many Neighbourhood countries such as Nepal, Bangladesh and Sri Lanka gave contributions to ensure cooperation, joint scientific research, sharing information, healthcare kits where the countries contributed USD $ 18 million jointly towards this fund where New Delhi made an initial offer of USD $ 10 million.
New Delhi has even mustered ties with the Association of Southeast Asian countries during the pandemic under its Act East Policy where proper connectivity through the Northeast could be useful in easing movement of goods but currently, the infrastructure in Northeast needs more improvement where issues such as unemployment, poor connectivity are prevalent whereby disconnecting it from rest of the other states. This region could play an important role in linking Bangladesh, Myanmar to New Delhi along with the proposed India-Thailand –Myanmar Trilateral Corridor. Focus has also been laid to develop inland waterways, rail links and pipelines to ease connections between countries, making trade free and more efficient.
India is focussing on developing the Sittwe and Paletwa ports in Myanmar under the Kaladan Development Corridor, at the cost of INR 517.9 Crore in order to provide an alternative e route beneficial for the Northeast for getting shipping access
Summing Up
These above developments and power display by a strong adversary, give good reasons for New Delhi to adopt collective security mechanisms through QUAD, SIMBEX and JIMEX with a common perception of having safe and open waters through abiding to the UNCLOS which China isn't showing too much interest in, seen through surveillance units, artificial islands being set up on disputed territories which countries likewise India are facing in context to territorial sovereignty and integrity. These developments make it important for India to look at strategic threats by coming together with countries based on similar interest's vis-à-vis Chinese threat.
There is a need for India to develop and harness its strength through connectivity and its self reliance initiative ( Aatmanirbharta ) so that there is no dependence on any foreign power at times of need . Proper coordination between policy makers and government officials could make decision making even easier, which is not there completely because of ideological differences, different ideas which makes it important for the political leadership to coordinate with the military jointly during times of threats on borders. Self-reliance could only come through preparedness and strategy.
India is in big trouble as UK stands for Kashmiris
A London-based law firm has filed an application with British police seeking the arrest of India's army chief and a senior Indian government official over their alleged roles in war crimes in Indian-administered Kashmir.
Law firm Stoke White said it submitted extensive evidence to the Metropolitan Police's War Crimes Unit on Tuesday, documenting how Indian forces headed by General Manoj Mukund Naravane and Home Affairs Minister Amit Shah were responsible for the torture, kidnapping and killing of activists, journalists and civilians – particularly Muslim – in the region.
"There is strong reason to believe that Indian authorities are conducting war crimes and other violence against civilians in Jammu and Kashmir," the report states, referring to the territory in the Himalayan region.
Based on more than 2,000 testimonies taken between 2020 and 2021, the report also accused eight unnamed senior Indian military officials of direct involvement in war crimes and torture in Kashmir.
The law firm's investigation suggested that the abuse has worsened during the coronavirus pandemic. It also included details about the arrest of Khurram Parvez, the region's most prominent rights activist, by India's counterterrorism authorities last year.
"This report is dedicated to the families who have lost loved ones without a trace, and who experience daily threats when trying to attain justice," Khalil Dewan, author of the report and head of the SWI unit, said in a statement.
"The time has now come for victims to seek justice through other avenues, via a firmer application of international law."
The request to London police was made under the principle of "universal jurisdiction", which gives countries the authority to prosecute individuals accused of crimes against humanity committed anywhere in the world.
The international law firm in London said it believes its application is the first time that legal action has been initiated abroad against Indian authorities over alleged war crimes in Kashmir.
Hakan Camuz, director of international law at Stoke White, said he hoped the report would convince British police to open an investigation and ultimately arrest the officials when they set foot in the UK.
Some of the Indian officials have financial assets and other links to Britain.
"We are asking the UK government to do their duty and investigate and arrest them for what they did based on the evidence we supplied to them. We want them to be held accountable," Camuz said.
The police application was made on behalf of the family of Pakistani prisoner Zia Mustafa, who, Camuz said, was the victim of extrajudicial killing by Indian authorities in 2021, and on behalf of human rights campaigner Muhammad Ahsan Untoo, who was allegedly tortured before his arrest last week.
Tens of thousands of civilians, rebels and government forces have been killed in the past two decades in Kashmir, which is divided between India and Pakistan and claimed by both in its entirety.
Muslim Kashmiris mostly support rebels who want to unite the region, either under Pakistani rule or as an independent country.
Kashmiris and international rights groups have long accused Indian troops of carrying out systematic abuse and arrests of those who oppose rule from New Delhi.
Rights groups have also criticized the conduct of armed groups, accusing them of carrying out human rights violations against civilians.
In 2018, the United Nations human rights chief called for an independent international investigation into reports of rights violations in Kashmir, alleging "chronic impunity for violations committed by security forces".
India's government has denied the alleged rights violations and maintains such claims are separatist propaganda meant to demonize Indian troops in the region. It seems, India is in big trouble and may not be able to escape this time. A tough time for Modi-led extremist government and his discriminatory policies. The world opinion about India has been changed completely, and it has been realized that there is no longer a democratic and secular India. India has been hijacked by extremist political parties and heading toward further bias policies. Minorities may suffer further, unless the world exert pressure to rectify the deteriorating human rights records in India.
S. Jaishankar's 'The India Way', Is it a new vision of foreign policy?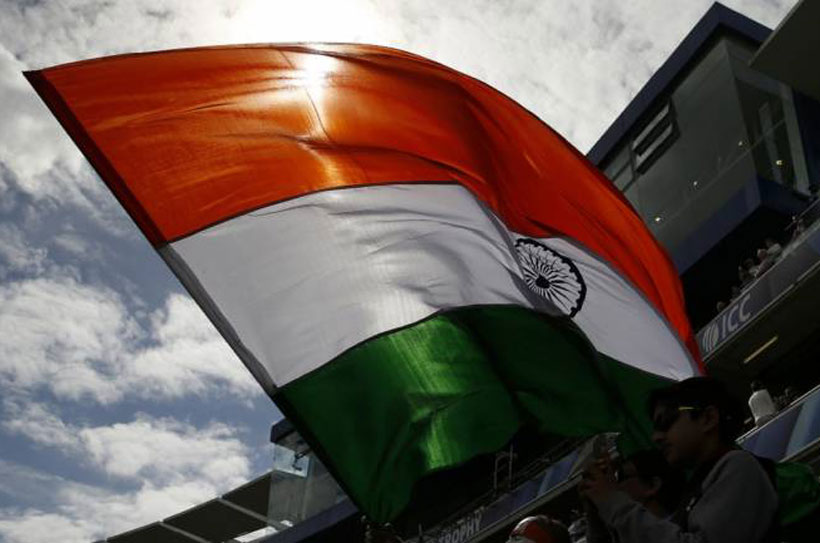 S. Jaishankar has had an illustrious Foreign Service career holding some of the highest and most prestigious positions such as ambassador to China and the US and as foreign secretary of India. Since 2019 he has served as India's foreign minister. S. Jaishankar also has a Ph.D. in international relations from JNU and his academic background is reflected in this book.
His main argument is simplistic, yet the issues involved are complex. Jaishankar argues that the world is changing fundamentally, and the international environment is experiencing major shifts in power as well as processes. China is rising and western hegemony is declining. We are moving away from a unipolar system dominated by the US to a multipolar system. Globalization is waning and nationalism and polarization is on the rise (p. 29). The old order is going away but we cannot yet glimpse what the future will look like. This is the uncertain world that Dr. Jaishankar sees.
Dr. Jaishankar also argues that India too has changed, it is more capable and more assertive. The liberalization program that began in 1991 has made the Indian economy vibrant and globally competitive and it is well on track to becoming the third biggest economy in the world, after China and the US. The war of 1971 that liberated Bangladesh, the liberalization of the economy after 1991, the nuclear tests in 1998 and the nuclear understanding with the US in 2005, Jaishankar argues are landmarks in India's strategic evolution (p. 4). So given that both India and the system have changed, Jaishankar concludes, so should India's foreign policy.

But his prescription for India's foreign policy, in the grand scheme of things, is the same as before – India should remain nonaligned and not join the US in its efforts to contain China. India will try to play with both sides it seems in order to exploit the superpowers and maximize its own interests (p. 9). But he fails to highlight how India can find common ground with China other than to say the two nations must resolve things diplomatically. He also seems to think that the US has infinite tolerance for India's coyness. In his imagination the US will keep making concessions and India will keep playing hard to get.

Jaishankar has a profound contradiction in his thinking. He argues that the future will be determined by what happens between the US and China. In a way he is postulating a bipolar future to global politics. But he then claims that the world is becoming multipolar and this he claims will increase the contests for regional hegemony. The world cannot be both bipolar and multipolar at the same time.
There is also a blind spot in Jaishankar's book. He is apparently unaware of the rise of Hindu nationalism and the demand for a Hindu state that is agitating and polarizing India's domestic politics. The systematic marginalization and oppression of Muslim minorities at home and the growing awareness overseas of the dangers of Hindutva extremism do not exist in the world that he lives in. He misses all this even as he goes on to invoke the Mahabharata and argue how Krishna's wisdom and the not so ethical choices during the war between Pandavas and Kauravas should be a guide for how India deals with this uncertain world – by balancing ethics with realism (p. 63). Methinks his little digression in discussing the ancient Hindu epic is more to signal his ideological predilections than to add any insights to understanding the world or India's place in it.
One aspect of his work that I found interesting is his awareness of the importance of democracy and pluralism. He states that India's democracy garners respect and gives India a greater opportunity to be liked and admired by other nations in the world (p. 8). Yet recently when he was asked about the decline of India's democratic credentials, his response was very defensive, and he showed visible signs of irritation. It is possible that he realizes India is losing ground internationally but is unwilling to acknowledge that his political party is responsible for the deterioration of India's democracy.

This is also apparent when he talks about the importance of India improving its relations with its immediate neighbors. He calls the strategy as neighborhood first approach (pp. 9-10). What he does not explain is how an Islamophobic India will maintain good relations with Muslim majority neighbors like Bangladesh, Maldives, and Pakistan.

The book is interesting, it has its limitations and both, what is addressed and what is left out, are clearly political choices and provide insights into how New Delhi thinks about foreign policy. So, coming to the question with which we started, does India have a new foreign policy vision? The answer is no. Dr. Jaishankar is right, there is indeed an India way, but it is the same old way, and it entails remaining nonaligned with some minor attitudinal adjustments.