China's policy on Iranian nuclear issue: Cooperation and disagreements with the US and Russia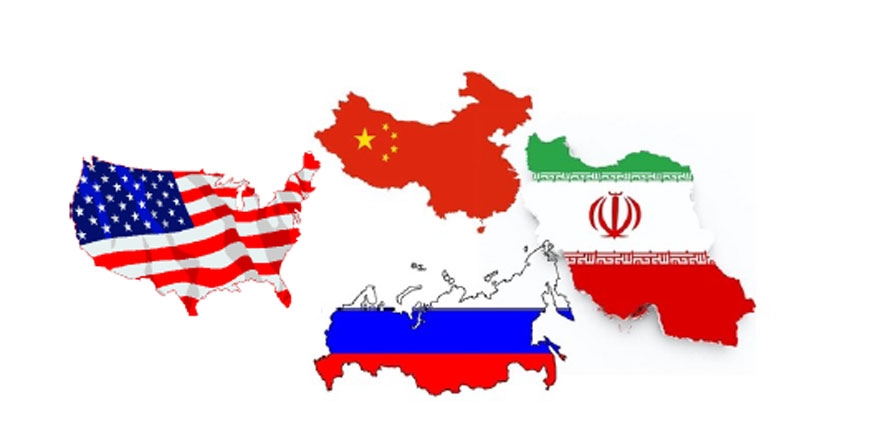 CENTER FOR TURKISH STUDIES / EDWARD SAID LECTURE SERIES
China's policy on Iranian nuclear issue: Cooperation and disagreements with the US and Russia
Mher Sahakyan, PhD.
Director, "China-Eurasia" Council for Political and Strategic -Research" Foundation, Armenia. Nanjing University, China.
Wednesday April 19, 2017 , 10:00-12:00 ( Beijing time)

Building – A 602 SHANGHAI UNIVERSITY, China
99 Shangda Road, BaoShan District, Shanghai. 200444
CENTER FOR TURKISH STUDIES, CENTER FOR GLOBAL STUDIES AND HISTORY AT SHANGHAI UNIVERSITY
For more information:
Tel: 86+15000-­‐465734 Email: Tugrul Keskin tugrulkeskin[at]t.shu.edu.cn OR Guo Changgang gchgang[qt]staff.shu.edu.cn
The various ways you can buy gold
Gold is usually valued as a commodity, currency, and investment for many years. This is why it's still popular nowadays among investors because you can use gold as a hedge against inflation, currency devaluation, or deflation.
And, because of its ability to give you financial protection during times of economic uncertainty, it can be a good idea to invest in physical gold. Keep in mind that the gold market can be quite liquid and there are various ways in which you can gain exposure to gold including gold bars and coins. This page discusses the various ways you can buy gold.
Physical gold
Physical gold can offer you a direct exposure to gold. When gold is in bulk form, it's called a bullion, and it can be minted into gold coins or cast into bars. The value of a gold bullion is usually based on its purity and mass rather than the monetary face value. Remember that if gold coins are issued with the monetary face value, the market value still depends on its fine gold content.
You can purchase physical gold from private mints, government mints, jewelers, and precious metal dealers. Because different gold sellers can give the same gold at different prices, it's crucial for you to do research so that you can find the ideal deal. When you buy physical gold, you need to pay the full price.
Physical gold ownership can involve several costs like the insurance costs, storage costs, transaction fees, and markups related to purchasing and selling the commodity. Also, there can sometimes come with the processing fees as well as a small lot fees, especially if you are making small purchases. Collectively these costs cannot be that significant to affect you when you decide to invest a small portion of your portfolio in gold, but they can also be overwhelming if you want to have a large exposure. Check https://goldtrends.net/gold-ira-companies/ before you invest in gold.
Gold EFTs
EFTs are not like physical gold because you can buy them like shares on any stock exchange. The good thing about EFTs is that it allows you to get access to gold and you can avoid some costs like storage costs, markups, and many more. However, you should expect that you can lose a certain percentage of your investment's value to the expense ratio of the fund. An expense ratio refers to the recurring annual fee that is charged to the funds to pay for administrative costs and management expenses. As a result, it's always a good idea to weigh your options when it comes to choosing gold EFTs or having a gold IRA.
It's also important to note that you need to pay a commission when you decide to purchase and sell an EFT. Many online commissions are usually affordable, but they can always add up if you happen to be an active trader. Besides, most brokers usually charge a high commission, especially for broker-assisted trades, special order types, and automated phone orders. To address the cost concerns that come with EFTs, some brokers are now giving commission-free online trading for some type of EFTs.
How to ensure your Canadian public documents will be recognized in the EU?
If you are moving to the EU for work or educational purposes, or you want to live there for a long time and you plan on using your Canadian public documents in different countries throughout the European Union, you must first go through a process so these documents are recognized in the EU. In Canada, this process is called Document Authentication and Legalization, however, others call it Attestation. Before going abroad, you might consider asking a professional company that handles document authentication Canada to help you out with the requirements needed, especially if time isn't on your side.
Although you can organize the legalization of your documents yourself, if this is your first time authorizing these documents, it might take up a lot of your time and energy. Reputable agents can help speed up the process, so you can get on with the rest of your tasks before your travel to the EU.
What Business Documents do you need to Have Legalized Before entering the EU?
If you want to get your documents authenticated in Canada, you have to get the Department of Foreign Trade and International Affairs to stamp each document. If you are traveling to the EU for business, you might need to get the following documents authenticated:
Certificate of export
Shipping Document
Corporate documents that can be used while in the EU
Commercial invoice
Certificate of free sale
Pharmaceutical certificate
Distributorship Agreements
If you travel to the EU without these documents in order, you might find it difficult to carry out the work you had planned. Expect the European Union authorities to inspect these documents thoroughly. If you decide to go it alone instead of hiring an agent to help you out, make sure that you have plenty of time because a lot of these documents can take a long time to get legalized.
Personal Documentation
Although you won't need these documents if you want to travel to the EU, if you plan on staying there for an extended period, you might need them at some stage. For these files to be recognized throughout the EU, you will need them authenticated. Here are a few examples of the documents you will want to get authorized before you hop on the plane:
If you arrive in the EU without this documentation authenticated, trying to get them recognized in the EU won't be easy. To make sure your time in the EU goes smoothly, you should make sure that everything is finalized in Canada first.
Travelling to the EU during the Pandemic
Since the outbreak of Covid-19, a lot of areas around Europe have enforced quarantines on those entering from Canada. Each country has its own rules, so before you jet off, find out what the current situation is like. These Covid-19 regulations normally depend on the current situation in Canada, and most embassies will post details on their official website. If you can't see them on their website, consider making direct contact with the embassy's officials. Keep in mind that these rules are subject to change, so you should find out the details before you travel.
If you are fully vaccinated, you should have no problems getting into most countries throughout the EU. However, the EU doesn't recognize every vaccine, even some that are approved by the WHO.
Most of the European countries are accepting fully vaccinated Canadians, but they will ask to see your proof of vaccination. Make sure you bring your travel health certificates with you, as they will show the dates when you received your first and last vaccination. If you haven't received your vaccinations, then you might be allowed to enter without going into quarantine if you have already had the virus, as long as you have your PCR test completed.
What is the Visa situation for Canadian's wanting to go to Europe?
At the moment, as long as you have your Covid-19 documents prepared and a valid Canadian passport with at least three blank pages, Canadians should have no issues entering the EU. However, this is going to change in the near future. From the beginning of 2023, Canadians who wish to go on a vacation or plan on working in the EU will have to apply for a travel pass. If you want to enter all the countries in the Schengen Area, you will need to apply for this travel pass online first. This pass is known as the European Travel Information and Authorization System (ETIAS). This electronic scheme was made so the EU can keep track of those travelling around the EU. Canada already has a similar system in place known as the Canadian Electronic Travel Authorization.
You must apply for this before your travel to the EU, but until then, you can still enter with a valid passport. A lot of folks misunderstood the new process and thought it was going to start in early 2021, but the EU released a press release to explain that the changes will be enforced in 2023. However, this isn't a visa that grants people access to the EU.
What is the Legalization of a Document?
Authentication or legalization of a document that is issued in Canada is a process that will verify, prove, and confirm the genuineness of the position of an official. Each document needs to be stamped by authorized people to allow for it to be recognized throughout the EU.
A lot of the time, the process is theoretically easy. You must submit the documents to get Global Affairs Canada. Every single document must get an official stamp if they are to be recognized. Once they are all stamped, you might have to submit them to the country's embassy in Canada on where you are planning on going to in the EU so they can be legalized.
Conclusion
Although the process sounds easy, if you are an individual company wanting to do business in the EU, the process can cause a lot of stress. Trying to source the correct documentation and other paperwork might prove to be a lot more challenging than you initially thought. If you have invested heavily, and you are desperate to get to the EU as soon as possible, the process might take a lot longer if you plan on doing it all yourself.
There are plenty of agents out there that can help you through the entire process. They will review your documents before you hand them over to Global Affairs and the embassy, and they will be able to give you expert advice on the process. Experienced agents will understand the current requirements that the Global Affairs officials are looking for. Without having these documents organized before your trip who will struggle to do business in the EU. If you do business without having the paperwork on hand, you could find yourself in trouble with authorities in the EU, which will reflect badly on your business the next time you plan on working inside the European Union.
IRENA and the ESA Agree to Advance Energy Transition in Space Activities
The International Renewable Energy Agency (IRENA) and the European Space Agency (ESA) signed a Memorandum of Understanding (MoU) today to advance the global energy transition through space-based services and products. The new partnership was signed by the two Director-Generals Francesco La Camera and Josef Aschbacher in pursuit of the common goal to ensure sustainable long-term socio-economic development within planetary boundaries.
Data and images from satellites can play a significant role to help countries better assess the geographical potential of renewables, identify the best locations for projects, forecast weather patterns and support long-term planning of new renewable generation capacity and infrastructure.
Francesco la Camera, IRENA's Director-General said: "Today's partnership opens a new avenue of cooperation to advance the international cooperation on energy transition globally. While an energy system underpinned by renewables is key to decarbonising our world in line with climate goals, renewables bring socioeconomic benefits with economic opportunity and social equity at its heart. By combining IRENA's knowledge on energy transition with ESA's space research and technology, we can accelerate the low-carbon energy transition and promote sustainable growth."
Under the agreement, IRENA and ESA will make use of space assets and data to improve renewable generation site location, access to energy, electrification modelling, renewable resource mapping and smart grid planning. Urban energy system planning with focus on local renewables may also benefit from satellite data while enhancing system resilience.
Making use of digital technologies including 5G and combining for example satellite imagery with artificial intelligence and big data provide a unique opportunity to enable a wider space economy and support energy transitions across the world.