Saudi king's "Clash of Civilizations", convergence with Indonesia's hypocrisy and opportunism
When my older sister who lives in Germany came to Indonesia recently, we gave her the royal treatment. Well, she's family after all, and had not visited in 12 years.So if a family member hadn't visited in 47 years, the royal treatment would be quadrupled, right? Well, that's how long it had been since a Saudi monarch had come to Indonesia. The last time was the visit of King Faisal in 1970, so when King Salman of Saudia Arabia came in February the reception was pretty over the top.
Family member? Yes, being Muslims, we are all members of the ummah (community of Muslims), which for some is even more meaningful than being connected by blood. Our qibla (direction Muslims face when praying) is toward Mecca, but more than that, lately Saudia Arabia is our qibla for many things we consider to be part of our Muslim identity. Arabic-style attire is one example, but more importantly is the adoption of a more rigid and literal interpretation of the Quran than the moderate Islam Nusantara (Islam of the archipelago) that Indonesia is famous for.
King Salman is one of the richest world leaders and, boy, did he ever show it! An entourage of 1,500 in eight wide-bodied jets, a few limousines and two gold-plated escalators — because of course, one isn't enough, right? We lapped it all up and various Indonesian dignitaries and political leaders were falling over themselves to pay obeisance to the custodian of the holy cities of Mecca and Medina that Muslims make pilgrimages to. Well, at least we got the extra haj quota we were hoping for.
So why did he come after all this time, and at the age of 80, when most octogenarians would be ensconced in rocking chairs, especially after a stroke he had recently? Is it simply "the ties of Islam?" In economic terms, the visit to Indonesia did not do much to boost the relationship, which has never been fast and furious in any case (see "Saudi King Salman's visit to Indonesia: Bound by ties of Islam," The Jakarta Post, March 18 2017).
For almost 40 years, Saudi Arabia has imposed a kind of cultural imperialism in Indonesia by pouring in money which essentially has been exporting their brand of Salafism, a strict and dogmatic version of Islam. Millions of dollars produced hundreds of mosques, schools, a free university, provided teachers, scholarships and much, much more. Will this now change? Whatever the case, the investments have already made an impact.
Despite the ostentatious display of wealth because of falling oil prices, Saudi Arabia is going through a recession. Hence the ambitious one-month tour, not just to Indonesia, but also to Malaysia, Brunei, Japan, China, the Maldives and Jordan. Obviously, the trips to China and Japan have nothing to do with Islam, but are an attempt to look for partners and investors in the Asia-Pacific region to lessen Saudi Arabia's dependence on oil revenues.
Besides China overtaking the United States as a big net importer of crude oil in 2016, there are also geopolitical considerations. With the uncertainty that comes with the Donald Trump presidency, China can certainly be seen as a counterweight to the US for Saudi Arabia's foreign policy.
What about terrorism? That was mentioned too in King Salman's underwhelming two-minute speech at the House of Representatives — which sounded more like the speech of a Miss World contestant — to stand united against global challenges, in particular against the "clash of civilizations", terrorism and to work together to achieve world peace.
Funny that. Is decimating Yemen a way to achieve world peace? Saudi Arabia committed crimes in Yemen as evidenced by the destruction of infrastructure and the killing of thousands of innocent civilians, including children.
Addressing visiting members of the Supreme Revolutionary Council of Yemen, Ali Larijani, the Iranian parliamentary speaker, said, "The scope of destruction is unprecedented in history and this clearly shows that Saudi Arabia is a rogue state in the region."
As for the clash of civilizations, it's more like a clash of ignorance, which is the title of the essay that Edward Said wrote to debunk Samuel P. Huntington's 1993 Foreign Affairs article entitled "The Clash of Civilizations." The hypothesis is that people's cultural and religious identities will be the primary source of conflict in the post-Cold War world.
Oh really? Is that why the US and the United Kingdom provide the arms used by Saudi Arabia to crush Yemen? Because, of course, Saudi Arabia is the US' ally in the Middle East, maybe a bit less so after the US betrayed them by making deals with Iran, Saudi Arabia's main rival.
But even if King Salman repeatedly listened to Paul Simon's "Fifty ways to leave your lover," Saudi Arabia could not break up with the US because it still provides them with the best weaponry and spare parts too.
But, Saudi Arabia is not all it appears to be. It's not by any means revolutionizing, but it is evolutionizing, as Ameera al Taweel said.
The 33-year-old drop-dead gorgeous US-educated princess, businesswoman, high-profile women's advocate and humanitarian philanthropist is the ex-wife of Prince Al-Waleed bin Talal, 60. He's one of the more progressive of the thousands of princes of the Saud family and one of richest men in the world, who is planning to give away his US$33 billion to charity when he dies.
And would you believe that there's a vegan Saudi prince who wants to veganize the Middle East? Meet Khaled bin Alwaleed (son of Al-Waleed bin Talal), 38, handsome and a fervent environmentalist who believes that "Climate change and the unjustified consumption of energy are two of the most serious issues we face today at the macro-level."
Hope he's saying this to his gas-guzzling compatriots as Saudia Arabia is the world's largest oil producer, but also the world's sixth-largest consumer.
Then there's Ahmed Qassim al-Ghamdi, formerly an employee of the Saudia Arabia's religious police who had a life-altering experience when he turned to the Quran to study the stories of the prophet Muhammad and came up with the conclusion that being Islamic is about being more liberal. No need to close shops for prayers, to cover women up, or to ban women from driving. Unsurprisingly, death-threats dogged him after he made these statements.
Like Indonesia, Saudi Arabia has a demographic bonus: Sixty percent of the population is under 30. Like Ameera and Khaled, they are connected to a globalized world and they will rebel against the strictures of the Islam espoused by their forbearers.
Change in Saudi Arabia seems inevitable, as it is becoming more progressive, climate-conscious and is espousing "Western" notions of rights (which the US under Trump seems to be abandoning), while Islam in Indonesia is becoming more Arabized and conservative.
Ironic or what?
(First published by the JP)
Indonesia's new electric car may disrupt its relations with Japan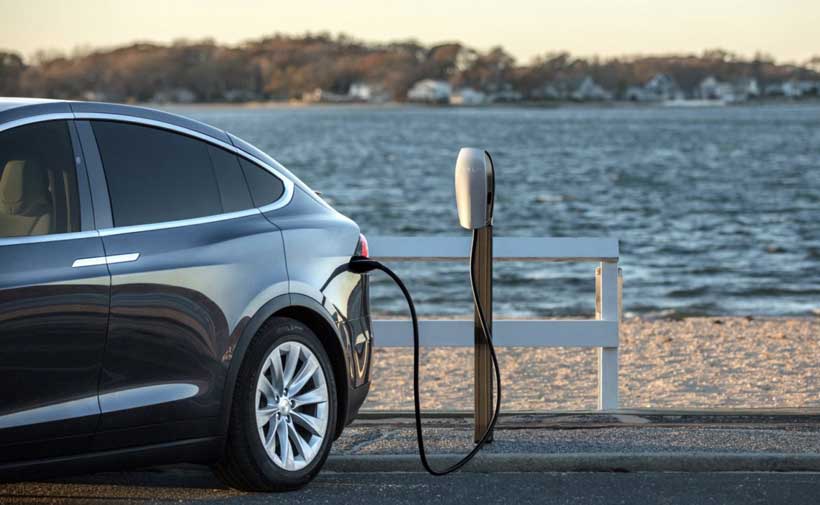 Authors: Muhammad Zulfikar Rakhmat, Dimas Permadi, and Ramadha Valentine
President Joko Widodo has recently signed a presidential regulation on electric cars. The regulation instructed several things, including forming a coordinating team to support the implementation of the electric vehicle program.
Jokowi hopes that electric vehicles will be able to replace fuel oil vehicles.
Due to air pollution in large cities such as Jakarta which continues to increase, Indonesia sees it important to begin using electric cars for the general public.
Jokowi also views the opportunity for Indonesia to develop electric cars because Indonesia has the main raw materials to build them. In Jokowi's statement, he stated: "We know that 60 percent of the key to electric cars is the batteries and we have the components to make them [such as] cobalt and manganese in our country,"
To implement the agenda, the Indonesian government is likely to collaborate with various partners, including China. Although it is still a prediction, this was indicated by China's intention to move its electric car companies to Indonesia, namely BYD Auto Co., Ltd and JIC. Moreover, Chinese car manufacturer Dongfeng Sokonindo (DFSK) also intends to produce DFSK E3 Glory cars in Indonesia which will be marketed in ASEAN. This strengthens the possibility that China will play a role in Indonesia's plan.
China's entry into Indonesia's plan for electric cars could be a reasonable move and may be welcomed by Jakarta. Nonetheless, there is a potential that it may disrupt Jakarta's long ties with Japan as its largest partner in the automotive sector.
Japan: Indonesia's long-time automotive partner
When it comes to automotive, Indonesia has been relying hardly on Japan. As reported by the Association of Indonesia Automotive Industry, the majority of cars used in Indonesia are Japanese ones. CNN's polling also shows that Indonesians prefer Japanese cars more than those produced by Europe, Korea, and China.
Another case which exemplifies the strong automotive ties between Jakarta and Tokyo is the Indonesian-made car "Proton" which was made under a special collaboration between Indonesia and Suzuki.
Considering the position of Indonesia as a country that has just stepped in to the business of electric cars, Indonesia seems to be very careful in involving foreign investors. Indonesia sees goods from China as relatively cheaper and of comparable quality.
In addition, Chinese companies applying for relocation in Indonesia was also considered as a serious step to strengthen the relations that had been built by the two countries.
Indonesia's plan, which was conveyed by the Deputy for Infrastructure at the Coordinating Ministry of Maritime Affairs, Ridwan Djamaluddin, to involve China in making electric cars is likely to disrupt the stability of its long-time cooperation with Japan.
This could be true, especially if we look at how Indonesia has increasingly become a battleground between Beijing and Tokyo such as in the recent bidding for the construction of a railway between Jakarta and Bandung, whereby China succeeded in winning the bid. Japan, which has made a number of preparations to obtain Indonesia's permission to participate in the project, feels disappointed as expressed by its Chief Cabinet Secretary, Yoshihide Suga.
Looking at this, electric cars can be another battleground between Japan and Indonesia.
Indonesia may take careful steps
To this date, it remains unclear whether Japan or China who will have a considerable take in Indonesia's move towards electric cars.
Nonetheless, in the midst of the potential rivalry between Beijing and Tokyo, Indonesia may take careful steps. The government in Jakarta will try to ensure that it would not hurt the two sides. It is likely to weigh the interests and opportunities of both parties.
On the one hand, it needs to maintain close relations with its long time partner in the automotive industry, while on the other hand it sees considerable opportunities in cheap Chinese raw materials.
The three authors are analysts on Indonesian political economy
China-Indonesia relations are expected to grow during Jokowi's second term
Authors: Muhammad Zulfikar Rakhmat, Ramadha Valentine and Dimas Permadi*
The relationship between China and Indonesia seems to be increasing, especially in the field of trade economy, this is evidenced from the trade figures between the two countries which have reached 45.3 million. The relationship between the two countries is mainly focused on three sectors which include trade and business, politics and security, and people to people exchange. Some agreements also appear to have been agreed by both parties along with the increased visits of the two state actors in turn.
With the election of Joko Widodo in the second period recently, cooperation between the two countries is likely to increase.
Why?
To date, Indonesia has accepted 28 joint projects with a value of $ 91.1 billion, under the guise of the BRI. The projects include the Sei Mankei special economic zone; phase two for Kualanamu airport; clean energy development in the Kayan river in North Kalimantan; the construction of a special economic zone in Bitung, South Sulawesi, and Kura island in Bali. These projects were carried out by private parties from Indonesia and China.
The latest, Indonesia has also signed another BRI cooperation package in April 2019, which contains 23 cooperation packages in investment and trade projects. The cooperation package include the development of four economic corridors, the high-speed train and technology development project, and the development of education. The 23 projects have produced investment value of US $ 14.2 billion.
Several projects by China have not yet been fully realized in Indonesia. The projects that were initiated in the BRI collaboration still found obstacles such as budget and license. The realization of the budget in the amount of 50 billion USD has only touched the 3 billion USD figure, which means that some projects have not yet been implemented.
For this reason, China is expected to make maximum efforts to meet the target projects that have been initiated previously. This will also help China in covering up the issue of project failure faced by Indonesia and published by several international and national media.
Moreover, China's expected efforts to accelerating the BRI project is in line with its goal to realize the BRI in 2049. That year was chosen along with the 100th anniversary of the founding of the People's Republic of China. Indonesia's territory which is quite strategic has become one of China's attractions in making Indonesia one of the important routes for its BRI.
With some of the above explanation that some BRI projects have not been fully realized, these two things reinforce the reasons for China in accelerating the BRI project in Indonesia.
In addition, Jokowi's previous leadership period focused on infrastructure investments. This can be seen with several Infrastructure projects that are currently being implemented in several regions of Indonesia. Nonetheless, these infrastructure projects have not yet been fully achieved, especially during the recent transition period whereby the government has been occupied with other issues.
In this context, Jokowi may see the BRI as opportunities for the Indonesian government which has a vision of equitable development in the country. Collaboration under the BRI is seen to benefit the Indonesian government in realizing its infrastructure development in the near future.
Recommendations for both
2To reap the full benefits of the expectedly growing China-Indonesia relations, there are several steps that should be taken by Indonesia and China. The Indonesian government should learn how other countries in Asia, such as Pakistan, Sri Lanka, Bangladesh, the Maldives, Kyrgyzstan, Tajikistan and Laos. They are countries that received investment from China that ended in a debt trap project, whereby they all had to give up all assets that had been financed from the Chinese project.
One example is how Malaysia renegotiated the BRI project, because Malaysia felt disadvantaged by the BRI project cooperation agreement. As a result, the projects' costs are reduced from the initial agreement fee. Studying Malaysia's policies, the Indonesian government should be aware of Indonesia's position in cooperation with China, that Indonesia has a fairly high bargaining position. Because China needs Indonesia to achieve its economic goals in the BRI project, which would not have been possible without Indonesia.
In recent years along with the commencement of the BRI, China has made several efforts as a self-branding tool that aims to build its good image. In Indonesia, China began to introduce its country through various ways, one of which is cultural efforts such as through media and cultural efforts. However, this does not seem able to change the sentiment because the efforts are still limited and not widely implemented. To this date, negative perspectives on Chinese foreign investment is still found among the people who are contributing to the policy making of the Indonesian government.
In fulfilling its vision, China is expected to be able to use soft-power in building its image in ensuring its investments provide benefits that can boost national economic growth.
*Ramadha Valentine and Dimas Permadi are analysts on Indonesian political economy
Reducing gender gaps in Asia and Pacific essential to realizing region's potential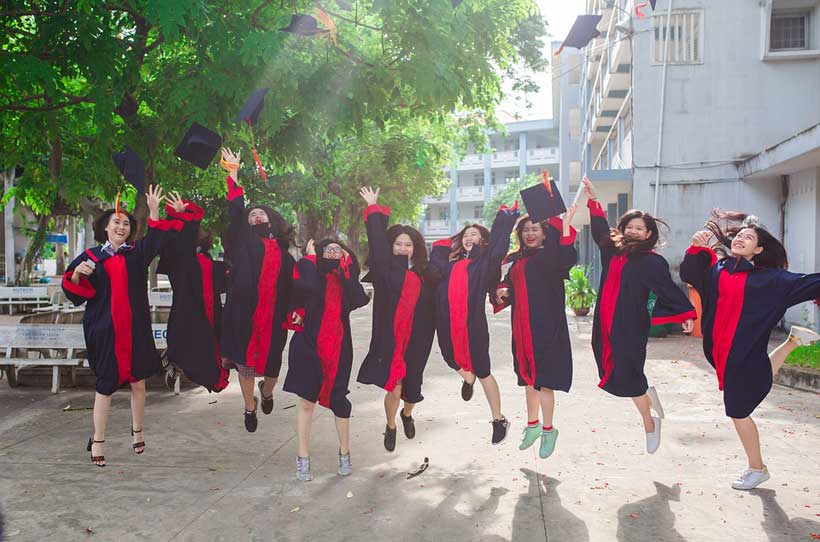 Over the past two decades, the Asia and Pacific region has made progress in reducing gender gaps in certain areas, most notably education. According to the World Economic Forum's 2018 Global Gender Gap Report, 6 out of 25 developing Asian countries had attained gender parity in education. In 12 out of 18 Asia Pacific countries analysed in the Report, women outnumber men in tertiary education enrolment rates.
However, these improvements in skills and professional training for women have not translated yet into progress towards equal economic and professional clout.
Gender gaps persist in labour force participation, gendered-segregation of the labour market, financial inclusion, and representation in senior managerial positions across the corporate world. This is the only region in the world where the labour force participation rate of women is declining. Meanwhile, a growing body of research on the future of work in the region has highlighted the high concentration of women in informal and vulnerable work, and that the bulk of unpaid care work is disproportionally being carried out by women.
Female participation in the labour force in 2018 ranged from 60.1% in East Asia at the top end of the spectrum to only 25.9% at the bottom end in South Asia, according to the International Labour Organization (ILO). When women do work, they are often segregated into "feminized" sectors, where wages are typically lower. Wages are not yet equal. In developing Asia, the gender wage gap (75%) is lower than the global average of 79%

Women's share in managerial positions across Asia varies significantly. In the corporate sphere, three countries in this region are among the top 10 economies worldwide with women in senior management positions, higher than the global average of 25%. They are the Philippines at 39%, Thailand at 37%, and Indonesia at 36%. On the other hand, there are countries in the region at the lower end, for example Japan with only 7%.
Women's representation on corporate boards is even lower than at the managerial level. This ranged from 11.6% in Indonesia to 1.9% in South Korea. In 2011, India and Malaysia established 30% mandatory gender diversity quotas for senior management and board positions in corporations. However, implementation has been slow. As of 2016, women accounted only for 8.6% on corporate boards in Malaysia and 5.2% in India.
Banking at the most senior management level in particular remains male territory in the region, since the share of female representation at this level reached only 6.9% on average, according to data gathered by the Financial Times.
While developing countries in Asia and Pacific are embracing new financial technology to make rapid progress on financial inclusion, the gender gap is felt here too. Women accounted for just 35% of bank depositors and borrowers in these countries in 2016.
Increasing women's participation in the workforce and closing the wage gap would have a tremendous growth impact for the region. ILO in 2017 estimated that this could add $3.2 trillion to Asia and Pacific region economies.
Increasing women's access to finance can have life-changing impacts on not only their lives, but those of their families and communities. For example, women-led small and medium-sized enterprises in Sri Lanka are benefitting from facilitated access to credit to grow their businesses through an ADB project, which has been further supplemented by a grant from the Women Entrepreneurs' Finance Initiative (We-Fi). Since last year, over 323 women's businesses, employing 3,934 people, have financially benefitted from the project.
Financial institutions targeting female clients will be more successful at understanding and responding to customers' needs if their personnel mirrors the market. Including female professionals and managers in research product selection and marketing will lead to better custom-tailored products. That is one reason why ADB's Trade Finance Program has been running a gender initiative to support its participating banks to improve its workplace gender equality/family-friendly policies.
There is growing evidence that gender equality in management and leadership results in higher productivity, more diverse decision-making, and better and more sustainable results. This is particularly true for female leaders in the banking sector. A study by the International Monetary Fund recently found that a higher share of female senior leaders is associated with greater stability and more prudent management.
Moreover, it is true for any type of organization that effective women leaders provide positive role models and contribute to changing social perceptions about women and girls. Policymakers and multilateral development banks like my own must lead by setting good examples, and work with the banking sector to address the gender gaps.
On its part, ADB is committed to accelerating progress in gender equality in its developing member countries. And it is championing the cause within its own institutional structure and corporate culture.
Among other sectors, ADB supports various projects with a gender focus in such areas as technical and vocational education and training, urban and water, rural development, transport, and renewable energy. It has also provided technical assistance for legal and judicial reforms in support of gender equality, as well as women's leadership within government and communities at all levels.
Last year, 56% of ADB's sovereign and nonsovereign lending at entry had strong gender design elements. ADB is setting even higher standards for itself. In July 2018, ADB's Board of Directors approved a long-term corporate strategy called the Strategy 2030. Under this, ADB aims to ensure 75% of its projects in the public and private sector will include gender designs by 2030.
Strategy 2030 sets gender equality and women's empowerment as one of its operational priorities for the next decade. ADB will promote women's economic empowerment by expanding entrepreneurship opportunities for women and promoting their access to quality jobs in higher-paying sectors and the science, technology, engineering, and mathematics sectors where women struggle to enter.
ADB's approach is also informed by a recognition of the importance of tackling discriminatory social norms and institutions. It includes supporting legal, institutional, and governance reforms at public level to explore measures are carried out to remove gender-based discrimination, enhance women's participation in public resource allocation, and support leadership at all levels
Another major thrust is reducing the domestic responsibilities faced by women through improved water, electricity, and transport infrastructure. In the Asia Pacific, women spend from 2 to 11 times more time on unpaid care work (caring for family members, cooking, cleaning, fetching water, etc.) than men. That time spent represents an important barrier to pursuing economic pathways.
In 2016, ADB Management took bolder actions and set higher targets to improve workplace gender balance by enhancing recruitment of talented women, career management, training, development, and retention of female staff within ADB. ADB also has a gender target for various levels of management that is closely monitored and transparently reported upon. Leadership development programmes are now being conducted to prepare women for senior positions and enable senior staff to become better managers of diverse teams.
Gender equality will indeed be at the heart of ADB's priorities under Strategy 2030 and across the institution.
On a wider scale, women's empowerment is not just an objective in itself; it is essential to achieving inclusive and sustainable development in Asia and the Pacific. Given the economic, environmental, and technology challenges facing society in Asia and Pacific, it is about time to utilise the ingenuity, creativity, and energy of the region's entire population. To do this, countries must fully engage women; and educate and empower them to allow for their contribution. At the same time, we should ensure we include, educate, and equip all men and boys for this transition to make this journey together and leave no one behind.