Saudi king's "Clash of Civilizations", convergence with Indonesia's hypocrisy and opportunism
When my older sister who lives in Germany came to Indonesia recently, we gave her the royal treatment. Well, she's family after all, and had not visited in 12 years.So if a family member hadn't visited in 47 years, the royal treatment would be quadrupled, right? Well, that's how long it had been since a Saudi monarch had come to Indonesia. The last time was the visit of King Faisal in 1970, so when King Salman of Saudia Arabia came in February the reception was pretty over the top.
Family member? Yes, being Muslims, we are all members of the ummah (community of Muslims), which for some is even more meaningful than being connected by blood. Our qibla (direction Muslims face when praying) is toward Mecca, but more than that, lately Saudia Arabia is our qibla for many things we consider to be part of our Muslim identity. Arabic-style attire is one example, but more importantly is the adoption of a more rigid and literal interpretation of the Quran than the moderate Islam Nusantara (Islam of the archipelago) that Indonesia is famous for.
King Salman is one of the richest world leaders and, boy, did he ever show it! An entourage of 1,500 in eight wide-bodied jets, a few limousines and two gold-plated escalators — because of course, one isn't enough, right? We lapped it all up and various Indonesian dignitaries and political leaders were falling over themselves to pay obeisance to the custodian of the holy cities of Mecca and Medina that Muslims make pilgrimages to. Well, at least we got the extra haj quota we were hoping for.
So why did he come after all this time, and at the age of 80, when most octogenarians would be ensconced in rocking chairs, especially after a stroke he had recently? Is it simply "the ties of Islam?" In economic terms, the visit to Indonesia did not do much to boost the relationship, which has never been fast and furious in any case (see "Saudi King Salman's visit to Indonesia: Bound by ties of Islam," The Jakarta Post, March 18 2017).
For almost 40 years, Saudi Arabia has imposed a kind of cultural imperialism in Indonesia by pouring in money which essentially has been exporting their brand of Salafism, a strict and dogmatic version of Islam. Millions of dollars produced hundreds of mosques, schools, a free university, provided teachers, scholarships and much, much more. Will this now change? Whatever the case, the investments have already made an impact.
Despite the ostentatious display of wealth because of falling oil prices, Saudi Arabia is going through a recession. Hence the ambitious one-month tour, not just to Indonesia, but also to Malaysia, Brunei, Japan, China, the Maldives and Jordan. Obviously, the trips to China and Japan have nothing to do with Islam, but are an attempt to look for partners and investors in the Asia-Pacific region to lessen Saudi Arabia's dependence on oil revenues.
Besides China overtaking the United States as a big net importer of crude oil in 2016, there are also geopolitical considerations. With the uncertainty that comes with the Donald Trump presidency, China can certainly be seen as a counterweight to the US for Saudi Arabia's foreign policy.
What about terrorism? That was mentioned too in King Salman's underwhelming two-minute speech at the House of Representatives — which sounded more like the speech of a Miss World contestant — to stand united against global challenges, in particular against the "clash of civilizations", terrorism and to work together to achieve world peace.
Funny that. Is decimating Yemen a way to achieve world peace? Saudi Arabia committed crimes in Yemen as evidenced by the destruction of infrastructure and the killing of thousands of innocent civilians, including children.
Addressing visiting members of the Supreme Revolutionary Council of Yemen, Ali Larijani, the Iranian parliamentary speaker, said, "The scope of destruction is unprecedented in history and this clearly shows that Saudi Arabia is a rogue state in the region."
As for the clash of civilizations, it's more like a clash of ignorance, which is the title of the essay that Edward Said wrote to debunk Samuel P. Huntington's 1993 Foreign Affairs article entitled "The Clash of Civilizations." The hypothesis is that people's cultural and religious identities will be the primary source of conflict in the post-Cold War world.
Oh really? Is that why the US and the United Kingdom provide the arms used by Saudi Arabia to crush Yemen? Because, of course, Saudi Arabia is the US' ally in the Middle East, maybe a bit less so after the US betrayed them by making deals with Iran, Saudi Arabia's main rival.
But even if King Salman repeatedly listened to Paul Simon's "Fifty ways to leave your lover," Saudi Arabia could not break up with the US because it still provides them with the best weaponry and spare parts too.
But, Saudi Arabia is not all it appears to be. It's not by any means revolutionizing, but it is evolutionizing, as Ameera al Taweel said.
The 33-year-old drop-dead gorgeous US-educated princess, businesswoman, high-profile women's advocate and humanitarian philanthropist is the ex-wife of Prince Al-Waleed bin Talal, 60. He's one of the more progressive of the thousands of princes of the Saud family and one of richest men in the world, who is planning to give away his US$33 billion to charity when he dies.
And would you believe that there's a vegan Saudi prince who wants to veganize the Middle East? Meet Khaled bin Alwaleed (son of Al-Waleed bin Talal), 38, handsome and a fervent environmentalist who believes that "Climate change and the unjustified consumption of energy are two of the most serious issues we face today at the macro-level."
Hope he's saying this to his gas-guzzling compatriots as Saudia Arabia is the world's largest oil producer, but also the world's sixth-largest consumer.
Then there's Ahmed Qassim al-Ghamdi, formerly an employee of the Saudia Arabia's religious police who had a life-altering experience when he turned to the Quran to study the stories of the prophet Muhammad and came up with the conclusion that being Islamic is about being more liberal. No need to close shops for prayers, to cover women up, or to ban women from driving. Unsurprisingly, death-threats dogged him after he made these statements.
Like Indonesia, Saudi Arabia has a demographic bonus: Sixty percent of the population is under 30. Like Ameera and Khaled, they are connected to a globalized world and they will rebel against the strictures of the Islam espoused by their forbearers.
Change in Saudi Arabia seems inevitable, as it is becoming more progressive, climate-conscious and is espousing "Western" notions of rights (which the US under Trump seems to be abandoning), while Islam in Indonesia is becoming more Arabized and conservative.
Ironic or what?
(First published by the JP)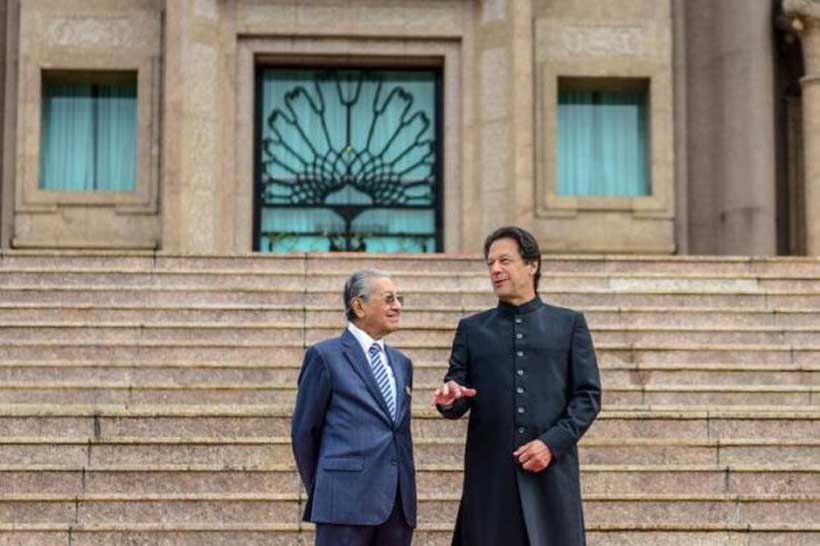 Prime Minister Imran Khan paid his visit to Malaysia later the last month, which was concluded as successful, endorsed by the Prime Minister of Malaysia- Mahathir Mohamad himself. The visit was planned for two days with the two prime ministers having a one-on-one meeting, followed by delegation-level talks. The visit provided an opportunity to further cement the existing friendly and cordial bilateral relations by enhancing economic, trade and commercial ties for the mutual benefit of the two countries. It has been a success in the view that it has been a way forward for the terminating of trade cooperation agreements between the two countries. At the end of the visit, the energy sector especially LNG, tourism, greater collaboration between high-tech industries in Malaysia and Pakistan, and possibility of Malaysian investment in Special Economic Zones were discussed.
Imran Khan was welcomed warmly by the Malaysian delegation on his arrival. The purpose of the visit was for Imran Khan to inspect analytically the Malaysian economic model as of how they have been successful in achieving a great economy, without the interruption of the West. Imran Khan with an intention of following the model Malaysia had adopted scheduled his visit. There is no qualm over saying that this decision is to be appreciated by the new government if they are successful in implementing in Pakistan whatever they learned in Malaysia. Malaysia by targeting on the direct social realities of their country has been able to achieve the zenith of economic and social success.
Malaysia has followed an indigenous economic model, basing their economy on purely autarky by developing products what their local conditions and society were in need indigenously rather getting the dictation from the western models of economy, without ever feeling the need of foreign assistance for their local expense decisions- the position where Pakistan lacks.
Malaysia has continued over four decades of brisk inclusive growth, declining its reliance on agriculture and commodity exports to become a diversified, contemporary and open economy. The profit of development have been extensive and the high levels of income inequity inherited at independence progressively reduced through a development model emphasizing impartial growth, including increased participation of the Bumiputera (ethnic Malays and indigenous groups) in the modern economy. Growth has been determined by a series of structural reforms and the country cultivated its complimentary geographical location on global trade routes to promote export-oriented industrialization and endorsing regional incorporation. This has facilitated the improvement of manufacturing, boosting growth, employment and yield by expanding access to global markets, capital, knowledge and technology.
Pakistan since its birth has been following the western model of economy where Pakistan does not decide what its economic needs ought to be, but the west decides what the Pakistani economy needs. This dependence on the west has lead Pakistan in having the detrimental economic situation it has today where the "Dollar" seems to be getting more expensive and the rupee, de valued, thus the economy crippling.
Socially, Malaysia stands as the only country globally that has in actuality criminalized war in their national law. The society has always been free from political turmoil since politics has been very stable for the country, unlike Pakistan.
It will be unfair if it is advised that Pakistan starts following the complete Malaysian model of economy since the politico-economic situation and history of both the countries have been very different, thus applying the exact replicated model will not be possible. Pakistan unlike Malaysia has been subject to political and economic instability, has witnessed change in policies, dealt largely with the menace of corruption, have had government that would reverse economic models of each incoming government to start anew etc. It was pointed out rightly by PM Imran Khan that if "Malaysia, with a population of 30 million people, has exports worth $220 billion, and we, with a population of 201 million people have exports worth $24bn, then clearly we are doing something wrong".
A solution can be applied in the act that Pakistan rather relying on the West for its economic build up, shall shift its focus on countries with the similar background and a more tangible yet acceptable economic model as that of Malaysia and other Asian economic giants. Pakistan can try to learn from them and follow their economic models as a replacement of the West. Following a pattern of economic development of similar nations will be much easier to pursue, less exploitative and attainable compared to the unrealistic western models.
Pakistan should realize what their need is indigenously rather letting the west dictates it for them. The Western model has always been exploitative towards countries like Pakistan and this is the right time to abandon it and take other inspirations in view.
Can disruption empower youth in politics? Interview with Malaysian Minister of Youth and Sports Syed Saddiq
Bangkok – On a hectic Wednesday night, I rushed to the heart of Bangkok for an event hosted by Oxford Foundation and Talk Foundation. The audiences were debaters, students, and young politicians from leading Thai political parties eager to have a glimpse of ASEAN's youngest Minister.
Eager to learn from his "success".
A special guest was in town; it was a fireside conversation in the honor of Malaysian Minister of Youth and Sports, Syed Saddiq Syed Abdul Rahman.
In the landslide election in May that brought Mahathir, a veteran, 93 years old, back to office, it was undoubtedly clear that youth voters were amongst the key component to that victory and Syed Saddiq was the player in that triumphant election.
Amongst all the techniques he used, he mobilized new millennials through social networks. With 1.5 million followers on Instagram, he told the audience how he used these online platforms for his political purpose.
Youth votes accounted for 41% of Malaysian electorates.
"On the eve of the election, we told everyone to watch Facebook Live at 10 pm. On that day, all Party members were garnering support through local places and online platforms to build up for the 10 pm Live. By 10 pm, we broadcasted Mahathir speech to the public."
"The parents' and grandparents' generations were still with the current government. So, we relied on youth. We asked them to use their cell phones and they showed that to their parents."
"It worked".
When asked what can youth bring to politics, Saddiq seemed fixed that "disruption is the only way to go".
"We need to disrupt, disrupt the old ways of doing things, disrupt old politics, disrupt corruption."
"The lowering of voting age is the case in point where disruption is a successful technique to champion youth agenda."
Malaysia has recently been successful in lowering the youth eligibility to votes from 21 years old to 18 years old.
He was not naïve, however. He went on to elaborate his points that one needed to "pick the battle".
All politician do.
Saddiq gave an interview that it is important for youth to strategize their precious voices for things that matter to them. Saddiq was confident it was education, a better and fairer education system, employment, and good standard of living.
"I said time and again that the Ministry of Youth and Sports must work hands in hands with the Ministry of Education. The two issues are different, but intertwined".
In a casual, meticulous, leather jacket, Saddiq won the crowd on that day with his wit and humor. Instead of talking top down and being patronizing, the young politician was vibrant with energy and optimism.
He was on point.
The night was straightforward and inspiring. A young man aimed high and succeeded. He brought a new face to the old politics of Malaysian longstanding cronyism.
Saddiq stood tall and high as an epitome of youth empowerment.
But youth in politics is nothing new. The 1970s in Thailand democratic demonstrations to topple military dictatorship, the Vietnam war uprising in the United States or the recent rounds of youth activism for debt, LGBT and sexual harassment as well as the Apartheid Disinvestment in the 1970s to 1980s saw youth participation in good numbers.
There is no debate on whether the young are powerful. Of course, they are. The power of the young is immeasurable and there is a lot youth can bring to politics.
But youth in politics must bring more than young faces in the old regime. Youth in politics requires a new way of thinking – disruption perhaps – but how to make it sustainable? Youth in politics demands us to take ourselves seriously and reflect respect in our opinion as something serious and accountable.
When talking about youth, most of the time, it is the case that the loudest and most privileged are the ones that get heard and make noise. How can the new system ensure all kinds of youth voices count?
This reminded me of Les Miserables by Victor Hugo. If I could paraphrase the Broadway famous song:
"Do you hear the youth sing? Singing the song of angry men and women and gay and the poor? This is the song of young people who will not be slave again."
To make politics work for youth, it must not be a rich boy game.
The fight has just begun. I wish you well.
Letter to heaven: An eulogy to Luang Poo Boonyarith Bundito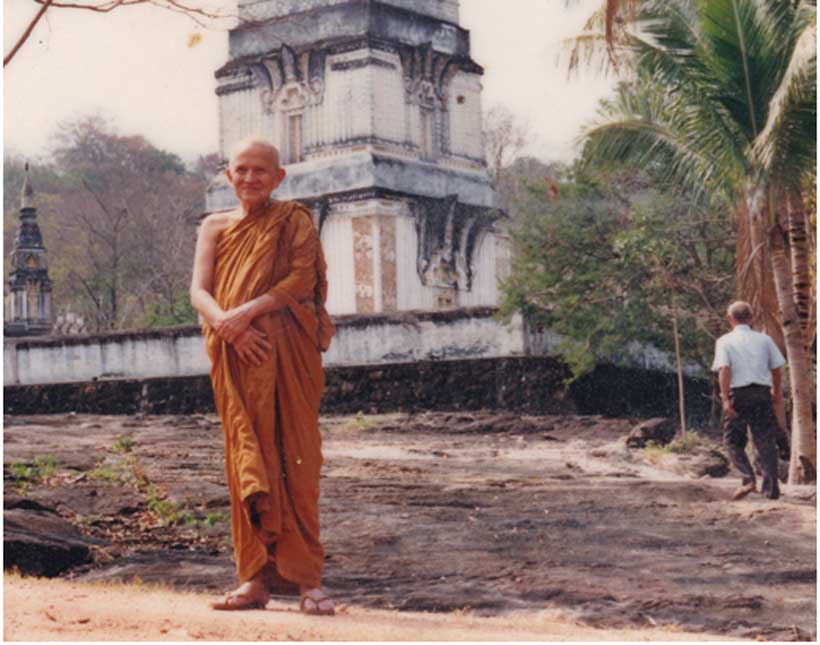 Everyone knows him as a great monk who was an exceptional teacher of meditation. From the royal family to a layman, Luangpoo Boonyarith Bundito was well loved and respected.
Luang Poo Boonyarith was a forest monk who ordained since the age of 31. Like forest monks before him from Luang Poo Mann Puritat to Luang Poo Chob Thannasamo, he followed a strict tradition of solitude. For decades, he traveled to the furthest parts of Thailand and remained there on his own. For at least 9 years, he lived by himself in the peak of a Karen Mountain in the Northern Part of Thailand.
"The karen has an innocent mind" he said in his meditation preaching.
In 1974, he was sent by Wat Bawornnivetviharn on a diplomatic mission to preach Buddhism in Australia. During more than 30 years of his tenure there, he built, strengthened and taught the beauty of mediation to foreigners and Thai alike.
An epitome of what a modern diplomacy is.
With his compassion and open-mindedness, he welcomed Christian, Jewish and Muslim into his temples to learn how to meditate, even though they were clear not to be Buddhist.
He was equally straightforward to them. "Meditation and Buddhism is intertwined and Buddhism is a religion, not a philosophy nor a lifestyle".
Something that would kill the New Age followers.
I had the privilege of knowing him since I was nearly four years old, where he would stay at our house during his trips and sabbatical to Bangkok. Sometimes he stayed for a couple weeks, sometimes that would last for a couple months. At least for 20 summers, we were lucky enough to host him.
While his disciples came to our house to seek truth and find peace, for a 4 years old me, Luang Poo was my English tutor. Having been fluent in French, German and English, Luang poo was a great linguist who paid attention to details of grammatic rules and depth of meaning and complexity of the vocabulary.
He is an avid reader – with extensive collection of books on philosophy, history, maps, arts and great classics. His gifts for me involved pens and notebooks, collection of postcards from foreign lands I never been or books I had never heard of.
At the age of 16, he gave me Brave New World by Aldous Huxley. With the density of idea and complexity of vocabulary, I quickly returned it to him.
He insisted: "keep it, when the time comes, you will get it."
I did. When I joined Thammasat as an undergraduate student, Brave New World became my favourite, inspiring reference to make a difference in a toxic society.
As I became more interested in graduate schools and had my eyes on the most prestigious scholarship in Thailand, the Anandamahidol scholarship under the royal patronage the late king Bhumibol of Thailand, our conversation became more intense, focused and intellectual.
We debated ideas. With his wealth of knowledge on world history, we would always talk current affairs and politics. Theories and concepts.
Who would have thought a forest monk would be on point on world political affairs?
Luang Poo continued to guide me through the hardship of graduate schools. We would talk on the phone on the books I read, the papers I wrote and the difficulty things were for me to conceptualise.
"Sati, Ninja, Sati." Conscious that meant. He said, "one word at a time. Never skim".
He loves dictionary so he taught and trained me to open up every word I don't understand.
If you open his books, you will find scribbles on the sideline on the explanation of words he did not know or his interpretation of them.
As studying theories became more complex, that kind of attention to detail allowed me to be on point, concise and succinct.
He said however that a Buddhist is not a theorist. A Buddhist is a doer. Test the theories, he meant.
When I consulted him with the idea of creating UNITE Thailand, he was on board and gave me the most life changing advice to an idealistic me with heavily foreign influences.
"Forget the theories, forget democracy, forget Buddhism, make kids happy, as many as possible."
We did.
Before the tragic day of the 14th of November 2018 where he parted this world for heaven, he has suffered severe health issues and complication for 7 years that he could not talk, move or eat by himself.
He was the educator who loved Thailand so much. The last sentence he ever said to me was "a great person is one with gratitude. We are indebted to this land, be good. Be kind. Be nice. Be helpful."
Thailand loses a great monk who taught them Dhamma. I lost a grandfather who helped me through the intensity of life, who taught me to read, write and question, who taught me the beauty of life, the necessity to serve our society.
Enjoy heaven, Luang Poo.
I will always remember you.
Ninja.