Assessing the Failed "Alternate Reality" of the Republicans' Health Care Act
[yt_dropcap type="square" font="" size="14″ color="#000″ background="#fff" ] I [/yt_dropcap]n order to repeal what they disparagingly call "Obama Care" the Republicans have had to create a whole mythology around their proposed health care replacement. In doing so they failed to notice that while some people may dislike Obama, they like the care and do not wish to lose it.
They tried to promote the lie that it was a mere repeal. It was not. It leaves in place the regulations of insurance companies, like those that protect people with pre-existing conditions and keep kids on their parents' health-care plans into adulthood. It also kept the expansion of Medicaid in place, albeit stingily depriving it of funds.
In the second place the Ryan bill (Trump refused to affix his name on it) was falsely promoted as a health-care bill. It was not. It was more of fiscal bill. The Medicaid cuts and tax cuts for high-income earners were matched dollar-for-dollar. That's to say, as per this bill, $900 billion in health-care-benefit cuts would have been converted into $900 billion in tax relief for the rich. Also, taxes would have been cut on medical device makers and other entities.
As it is, the US pays more for health care than any other country. The results are not very impressive, however. The bureaucratic mess is impressive, to be sure with a confusing and complicated set of third-party negotiators and payers. What did the Republicans have to say about those flaws? Not much. With their plan health-care coverage would have become more expensive for seniors, the ones who need it the most.
Only 17% of voters thought that the GOP was handling the health-care bill well; 43% counsel slowing down before proceeding with upending. But the GOP was in a rush and kept pressing on. They kept insisting that they needed to keep the promise to repeal and replace Obama Care, never mind that Trump was partly elected because he promised the opposite in praising universal coverage. The question arises: was that just another ploy to get elected?
The final self-deception and delusion of the GOP was that it was reforming health-care. What Paul Ryan and his entourage didn't seem to have noticed is that they had already spent seven years urging the Supreme Court to obviate their desperate need to repeal and replace Obama care. Rather than junk the law, they'd rather the Court to do the dirty work. Why not do it themselves? Because they couldn't, and they haven't been able, so far.
All along the repeal and replace rhetoric was just a bait. They were unable to muster enough common sense to back down. They remain addicted to repeal and replace, and have refused so far to even consider the reality that by proposing laws that disrupt health coverage for millions of people end in political suicide. That would be logical and rational but let's not forget that we no longer live in rational times. We live in the world of "alternate realities" "fake news" and "after truth."
Truth is now what is convenient for me at the moment and the greatest representative of that philosophy is the man who sits in the White House and claims, illegitimately, to be president of the US. Indeed, greed and heartlessness are like terrible viruses whose effects on those unfortunate body politics so affected by them are ultimate delusions and self-deception. Once you catch those viruses, they are hard to get rid of.
The GOP has had to temporarily cease and desist from pushing their modified health-care act; but this is only a tactical step. They simply did not have the votes and so their proposed health care act for the people went down in flame. It's not that they have learned anything or have had a change of heart and decided to proceed in a more wise bi-partisan mode.
As mentioned elsewhere, they are like a used car salesman. First they attempted to sell a lemon of a car. They did not succeed in fooling the majority of the people. Now they go around predicting that the car they presently own (Obama Care) will soon explode and then they will need another car. At that point, they claim, they will need another car and they remain ready and willing to sell the people the originally proposed lemon car. That's what used car salesmen do. It's all part of the "art of the deal."
You could bet on the fact that those are the kind of misguided people who, if they could, would eliminate tomorrow all the social programs for the poor and underprivileged enacted and implemented since the times of FDR. One begins to suspect that they are basically pityless, uncaring people, despite their frequent pious appeals to their vaunted Christianity. What an embarrassment for Christianity!
Comey treated in Thuggish Mafia Style by the White House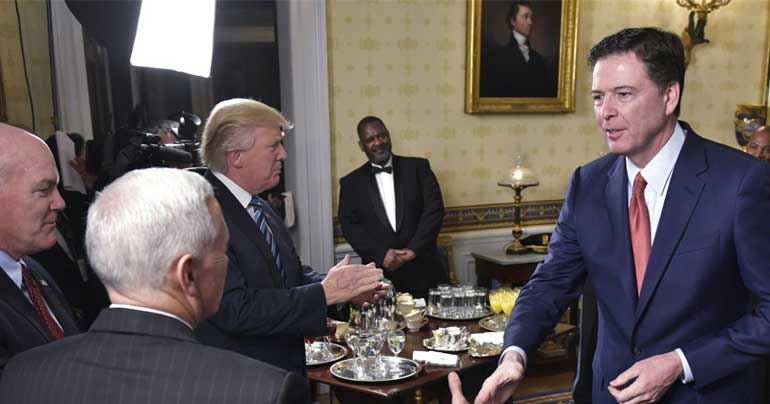 Former FBI Director James Comey is furious at the lack of respect the White House has showed him by the way he was fired, worthy of a Mafia operation, sources confirm.
Trump's Dumb Ideas for Economic Growth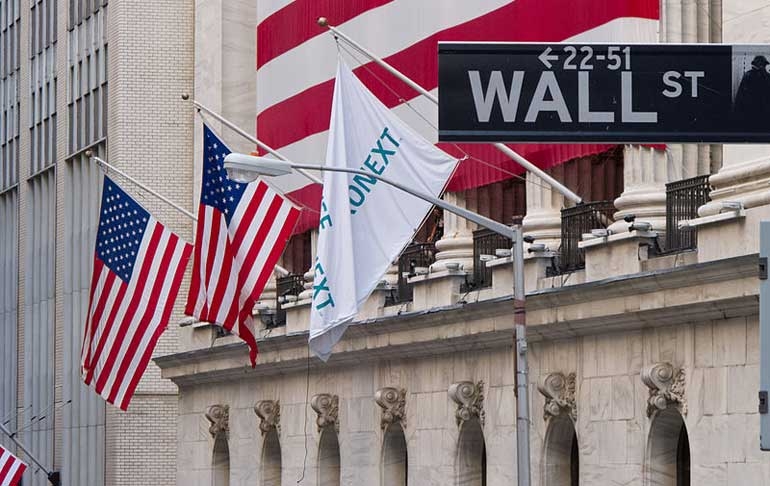 [yt_dropcap type="square" font="" size="14″ color="#000″ background="#fff" ] I [/yt_dropcap]f there's an economic idea that Donald Trump and his economic advisers continually reiterate it is that slashing taxes inevitably leads to economic growth. Let's see how true this idea is.
The Demeaning of the Office of the President
[yt_dropcap type="square" font="" size="14″ color="#000″ background="#fff" ] C [/yt_dropcap]NN has recetnly reported that President Trump's latest anti-media attacks "are beneath the dignity of the office of the President." In an interview with Time magazine, Trump insulted CNN's Chris Cuomo and Don Lemon and criticized MSNBC's Joe Scarborough. He also called CBS late-night host Stephen Colbert a "no-talent guy."