The Pro-Putin Project of Paul Manafort and the Caligula Presidency
[yt_dropcap type="square" font="" size="14″ color="#000″ background="#fff" ] I [/yt_dropcap]n 2005 Paul Manafort, a veteran lobbyist, crafted a plan to advance Putin's interests via a billionaire client, Oleg Deripaska, with ties to the Russian president. The plan was devised to influence media and politicians in the US. A memo by Manafort specifies that the strategy would "greatly benefit the Putin Government." Manafort signed a $10 million annual contract with Deripaska which began in 2006 and lasted till 2009.
Subsequently Manafort became the Trump campaign top official as chief strategist and campaign chairman. He held the position for a total of five months.
White House press secretary Sean Spicer goes around decrying this digging by the media which he calls "speculation." He also reiterates that Trump has no meaningful business ties to Russia. The problem is that such a statement cannot be verified since Trump has decided to break with past presidential tradition and has refused to show his tax returns.
Spicer insists that Trump was not aware of Paul Manafort clients from last decade and that it is "a bit insane" to suggest that Trump should have known about the deal with Deripaska.
When asked why Trump fired Manafort only five months after he hired him, Spicer replied that earlier headlines about some of Manafort's foreign ties had become "a distraction" and there were also issues with his campaign performance: he was down in the twenties in women and was 16 points down overall.
When asked if Manafort had advised Trump about Cabinet picks between election and inauguration, Spicer said he had no knowledge on that and added that there is absolutely nothing to suggest that Manafort pushed Trump to take "pro-Russia positions" during the campaign.
What did Shakespeare say in Mac Beth? "The Lady doth protest too much." Indeed, there are too many denials, too many dismissals, too many people thrown under the bus, overall a bit too much visible smoke not to suspect a covert fire somewhere. It is already known that the evidence of the Trump-Russia ties has gone from circumstantial to fool-proof. It remains to be seen what the FBI probe and other future investigations will uncover. It is getting more interesting by the day. Stay tuned. The best of the reality show (or "unreality" show, as the case may be), is still to come.
Comey treated in Thuggish Mafia Style by the White House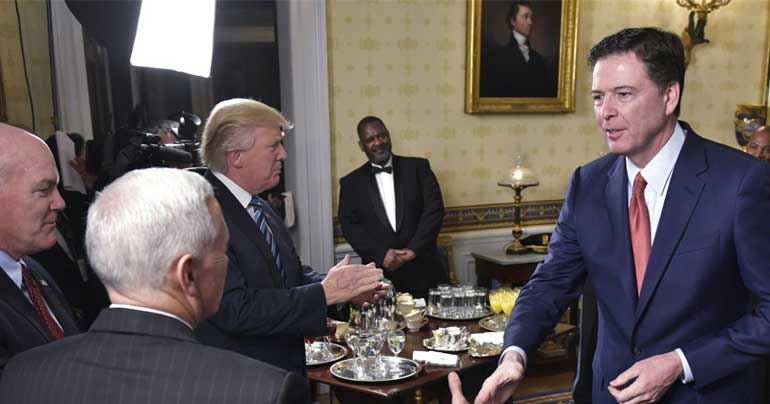 Former FBI Director James Comey is furious at the lack of respect the White House has showed him by the way he was fired, worthy of a Mafia operation, sources confirm.
Trump's Dumb Ideas for Economic Growth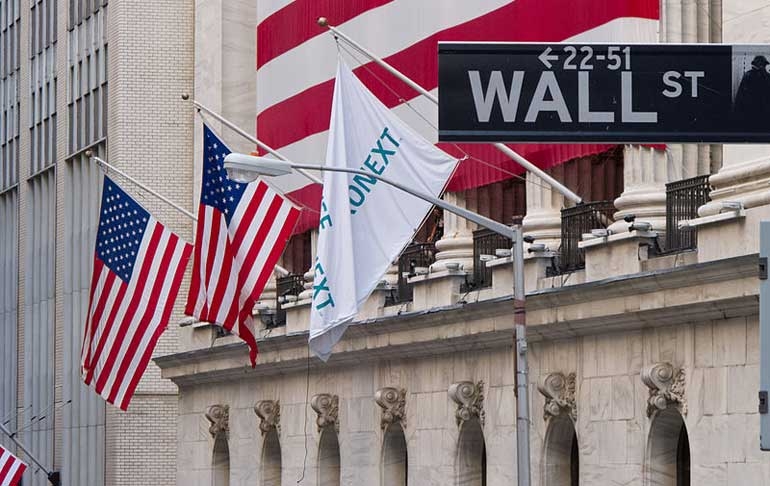 [yt_dropcap type="square" font="" size="14″ color="#000″ background="#fff" ] I [/yt_dropcap]f there's an economic idea that Donald Trump and his economic advisers continually reiterate it is that slashing taxes inevitably leads to economic growth. Let's see how true this idea is.
The Demeaning of the Office of the President
[yt_dropcap type="square" font="" size="14″ color="#000″ background="#fff" ] C [/yt_dropcap]NN has recetnly reported that President Trump's latest anti-media attacks "are beneath the dignity of the office of the President." In an interview with Time magazine, Trump insulted CNN's Chris Cuomo and Don Lemon and criticized MSNBC's Joe Scarborough. He also called CBS late-night host Stephen Colbert a "no-talent guy."