The World's Last Colony: Morocco continues occupation of Western Sahara, in defiance of UN
[yt_dropcap type="square" font="" size="14″ color="#000″ background="#fff" ] A [/yt_dropcap]t the 28th Summit meeting of the African Union (AU) held in Addis Ababa, Ethiopia, on 30 January 2017, Morocco's readmission to the continental body generated heated discussion. At the end of the day the Kingdom of Morocco managed to win over sufficient member states on its side and it was allowed to join the fold unconditionally.
Morocco left the Organization of African Unity (OAU), precursor to the AU, in 1984 after the OAU recognized the right to self-determination and independence for the people of the Western Sahara and admitted the Sahrawi Arab Democratic Republic (SADR) that was proclaimed in 1976 by the Sahrawi people's Polisario Front.
It was in keeping with the OAU principle not to recognize the occupation of any part of the continent that it admitted the SADR to its membership. While SADR claimed sovereignty over the Western Sahara territory, Morocco saw it as an integral part of its own territory. Thus, rather than accept SADR's independence, Morocco left the OAU.
Since then Morocco has refused to join the AU unless the organization withdraws the membership of SADR.
The Occupation of Western Sahara
The area of Western Sahara has been occupied by Morocco since 1976 when Spain pulled out and relinquished its claim as a colonial power over the territory. This former Spanish colony was then annexed by Morocco. Sahrawi people, who fought Spanish colonial oppression, were now forced to fight Moroccan occupation. They conducted resistance struggle under the leadership of Polisario Front until 1991 when the United Nations (UN) brokered a truce.
A UN-supervised referendum on independence of Western Sahara was promised in 1992 but it was aborted by Morocco. A UN peacekeeping mission that was to organize the referendum has remained in the territory ever since, while Morocco built a 2,700km-long sand wall, with landmines.
SADR, headed by the Polisario Front, has been recognized by the AU as the legitimate government in exile. For decades Morocco made futile attempts to delegitimize SADR and Polisario. Eventually it applied to rejoin AU without precondition.
AU member states argued that Morocco should not be readmitted unless it accepts the 1960 UN Declaration on the Granting of Independence to Colonial Countries and Peoples, which states that, "All peoples have the right to self-determination; and by virtue of that right they freely determine their political status."
Morocco was also asked to accept unconditionally the OAU/AU African Charter on Human and Peoples' Rights which provides that:
Nothing shall justify the domination of a people by another. All peoples shall have the unquestionable and inalienable right to self-determination. They shall freely determine their political status.
Thus, before readmission Morocco should have accepted all the 33 Articles of the Constitutive Act of the AU with Western Sahara as a founding member. Morocco should also accept the AU Act which recognizes African colonial boundaries, thus making its continued occupation of Western Sahara illegal.
All this was thrust aside and Morocco was readmitted to the AU when 39 out of the 54 African member states voted for Morocco. They tacitly endorsed the longstanding occupation of Western Sahara, while Morocco refuses to comply with the successive UN resolutions on the holding of a referendum on self-determination.
Western Sahara thus remains the continent's last colonial outpost, occupied by another African state. It is an albatross on the African Union's conscience, since it was a departure from its founding principles.
The notable US professor Stephen Zunes (a professor of politics and international studies at the University of San Francisco, the co-author (along with Jacob Mundy) of the illuminating book Western Sahara: War, Nationalism, and Conflict Irresolution (Syracuse University Press.), says:
"For those of us who have actually been to Western Sahara, there is no question that it is an occupation. Any verbal or visual expression of support for self-determination is savagely suppressed. Even calls for social and economic justice can be dangerous. The young sociologist Brahim Saika, a leader of a movement of unemployed Sahrawi professionals demanding greater economic justice, was tortured to death while in Moroccan detention in April 2016. Freedom House has ranked Western Sahara as among the dozen least free nations in the world, along with Tibet, Uzbekistan, North Korea, Saudi Arabia, and Sudan. Indeed, of the more than 70 countries I have visited — including Iraq under Saddam Hussein and Indonesia under Suharto — Western Sahara is the most repressive police state I have ever seen."
Morocco's Goodwill Tour
Morocco's readmission was reportedly influenced by Morocco's King Mohammad's affluence. This became evident when he demonstrated his largesse while touring the continent, lobbying for support from African heads.
It is said he will now bankroll the AU in line with what Libya's Muammar Gaddafi used to do. The two are, of course, poles apart. Gaddafi, arguably, had a pan-Africanist and anti-imperialist vision, while the King aims at continued annexation of Western Sahara.
That is why prior to the AU vote the King embarked on a charm offensive by touring African countries, seeking support for his AU bid. In February 2014 he set off on a tour of Mali, Ivory Coast, Guinea and Gabon. This was his second regional trip in less than five months. He took with him a contingent of advisors and business executives who negotiated a pile of agreements covering practically everything – from religious training to agriculture and mining projects.
In December 2016, the King concluded the second leg of a nearly two-month, six-country Africa tour, resulting in some 50 bilateral agreements. The visits came on the heels of trips to Rwanda, Tanzania, and Senegal in October, when more than 40 bilateral agreements were signed.
This is how the monarch wound up his whirlwind tour of Africa prior to the AU Summit meeting in January 2017. For those who say the royal expeditions to African countries had altruistic motive, suffice it to quote his official who said:
Aside from west and central Africa we must open up to east Africa and that is what is under way. The context of Morocco's return to the African Union is there too of course, and these are important countries in the AU.
The tour of east Africa "is also a way to get closer to countries which historically had positions which were hostile to Morocco's interests," said the Moroccan source.
In some circles it is argued that Morocco's readmission was a 'positive' step in that, as full member of the AU, it will now have to recognize the independence and sovereignty of SADR. If that is so then the readmission should have been conditional.
In any case, Morocco has no intention to give in on its occupation. Its return to the union is intended to eventually push for the removal of Western Sahara out of the AU, thus silencing the voice of the Sahrawi people in connivance with 'friendly' member states.
Yet while the AU fails to stand by such principles, the kingdom of Morocco is under pressure in the international diplomatic arena where Polisario is gaining global support. In fact, on 21 December 2016, a few days before the Addis Ababa Summit, the European Court of Justice (ECJ) dismissed Morocco's claim to Western Sahara. The ruling means the European Union's trade deals with Morocco do not apply to the occupied territory of Western Sahara which is endowed with its fish stocks, mineral deposits, agricultural produce and oil reserves.
The UN and the European Union
The ECJ ruled that Western Sahara cannot be treated as a part of Morocco, meaning no EU-Morocco trade deals can apply to the territory. The ruling confirms the long-established legal status of Western Sahara as a non-self-governing territory, and upholds existing international law. The EU member states and institutions have been asked to comply with the ruling and immediately cease all agreements, funding and projects reinforcing Morocco's illegal occupation of Western Sahara.
The Court also ruled that a trade deal between the EU and Morocco should be scrapped because it included products from Western Sahara. Morocco had to accept that any free trade deal would have to exclude Western Sahara. This includes the fruits and vegetables grown by companies such as Les Domaines Agricoles, which is partly owned by King Mohammed VI.
On top of this there have been more than 100 UN resolutions calling for self-determination for the Western Sahara. In March 2016, the then UN Secretary General Ban Ki-moon described the situation in Western Sahara as an "occupation." The UN, however, has to go beyond rhetoric by enforcing its resolutions. It formally recognizes the occupation of Western Sahara as illegal, and has maintained a peacekeeping mission (MINURSO) commissioned to hold a referendum in Sahara since 1991. But it has a skeleton staff, with no mandate to even monitor human rights abuses, thanks to France's Security Council veto.
And so the French oil company Total is active in Western Sahara, while others have pulled out. Also big investors such as the Norwegian government's pension fund avoid any deals which involve Western Sahara. And the EFTA free trade association, a group of non-EU countries including Norway, Switzerland, Iceland and Liechtenstein, excludes Western Sahara goods from its free trade deal with Morocco.
Morocco's return to the AU is an affront not only to the people of Western Sahara but to African people, for Morocco is a country that once refused to host the African Cup of Nations on flimsy grounds that Moroccans would be infected by African teams bringing in Ebola virus.
Some African heads claim that the admission of Morocco will now resolve the question of Western Sahara's occupation. Such argument is always pushed with some foreign machination. In fact Morocco is now emboldened. That is why those who voted for readmission of Morocco should have demanded an end to the illegal occupation as a precondition.
That did not happen at the AU Summit meeting in Addis Ababa. Instead we see the AU blatantly violating its own Constitutive Act, and the principle for African countries to respect each other's territorial boundaries.
We witness a violation of both the AU and the UN declarations on the inalienable right of the people of Western Sahara to independence and self-determination.
Meanwhile, hundreds of thousands of Sahrawi people are disenfranchized. It is estimated that up to 200,000 have fled to refugee camps in the neighbouring Algeria and Mauritania. They are separated by a 2,700km-long wall going through Western Sahara, surrounded by landmines.
UAE and the Golden Visa Strategy
Countries like UK, US, Canada and Australia have remained preferred destinations for South Asian professionals and students — especially from India — not because of the employment opportunities available in these countries, but also the fact that they provide residency and citizenship. One of the reasons why the United Arab Emirates (UAE) in spite of having numerous advantages – proximity to South Asia, a large South Asian expat population and reasonable quality of life – lost out for very long to the West was its visa system, whereby there was no concept of 'residency' or citizenship for expats . Apart from this, there was no substantial grace period for professionals who lost jobs and the focus of the Gulf state for long was on attracting businessmen, or individuals investing in real estate, and not professionals or researchers per se.
In recent years, UAE has focused on reducing it dependence upon oil and creating a new economic model for the future for which it would be important to attract talent from different parts of the world. While UAE had introduced changes to its visa system by introducing long term visas – such as the Golden Visa – before the covid19 pandemic, it has introduced some further changes/relaxations in order to attract not just entrepreneurs willing to invest, but also individuals who have excelled in R&D, the arts and even philanthropy.
Some important changes to the long-term UAE Visas came into effect on October 3, 2022. These include some significant revisions to the Golden Visa Residency Program (10 year residency), Green Visa and the introduction of new categories such as the 'job exploration visa'. The Golden Visa and Green Visa are important, because they remove the requirement of a local sponsor for businesses. Amongst the latest revisions are a provision whereby the holder of the Golden Residency/Green visa can sponsor family members, and what is significant is that while earlier the Golden visa would be invalid if the holder stayed outside the UAE for a period of 6 months or more, now a holder of the Golden Visa can stay outside the UAE for an indefinite period. Another important change is that the Green Visa which was earlier 2 years has now been extended to 5 years. Interestingly, freelancers who meet certain criterion are eligible for the Golden Residency Visa and Green Visa.
Through the Golden Visa and Green Visa, UAE is trying to attract not just entrepreneurs, but individuals with specific skills such as scientists and researchers, and students, which clearly shows UAE's objective of not just viewing immigration from the prism of investment into real estate or businesses. What is also interesting is that unlike earlier, UAE provides a grace period – of six months – after the expiration of the Green visa. Another interesting category is the 'job exploration visa' where by graduates from the top 500 universities of the world can visit UAE to explore job opportunities (those wanting to avail of this visa can apply for three durations – 60 days, 90 days and 120 days).
While in recent years, UAE has emerged as a favored destination for High Networth individuals (HNWI's) from different parts of the world including India (especially after the second wave of Covid19). In 2022, UAE is predicted to draw a net inflow of 4,000 HNWI's. With the changing geopolitical uncertainty arising after the Ukraine-Russia war, UAE is likely to attract even more expats.
The Golden Visa has made UAE an attractive destination not just for HNWI's but also talented professionals and even students. It would be pertinent to point out, that over the past few decades, there has been a trend of many South Asians from the West relocating to the UAE, due to its geographical location but also the fact that it is home to top Multinational Corporations MNC's and is also emerging as an important educational hub (home to a number of western campuses). South Asians account for over half of the total expat population, and this also makes it an attractive destination for individuals of South Asian origin.
The new visa rules could be a decisive push towards being a first choice for not just those seeking employment, but also students. Here it would also be pertinent to point out, that it is not just the west but even countries like Singapore — which are an attractive destination for Indian professionals — could lose out as a result of the recent revisions to the visa system.
In conclusion, countries like Australia and Canada which have emerged as alternative choices to UK and US for students from South Asia – especially India – and have of late been trying to tighten immigration can no longer take things for granted at least in the long run if the UAE is able to successfully deal with the new visa system.
Saudi crown prince shifts into high gear on multiple fronts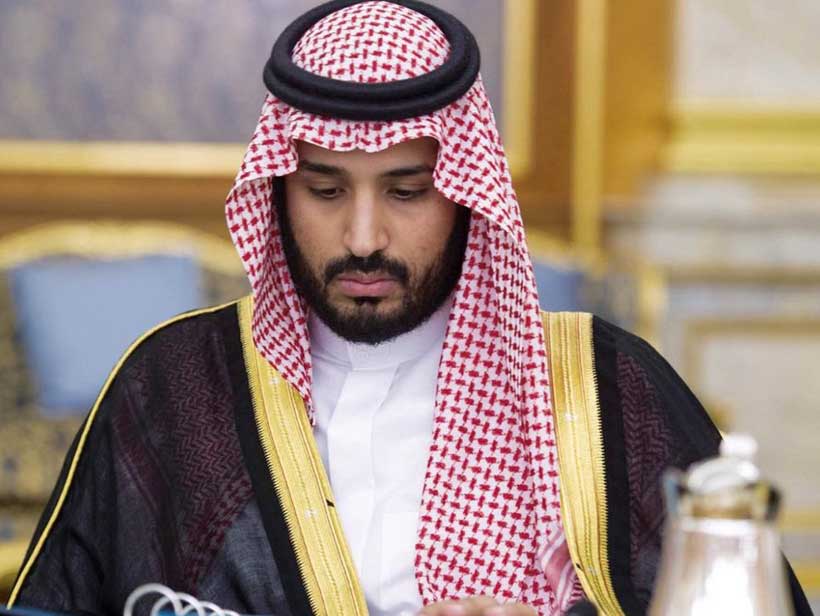 Saudi Crown Prince Mohammed bin Salman is simultaneously speed dating and playing on multiple diplomatic, religious, and economic chessboards.
The latest feather in his crown, his appointment as prime minister, aims to ensure that he can continue to do so with as little collateral damage as possible.
The appointment shields him from legal proceedings in the United States, France, and potentially elsewhere, including the International Criminal Court in the Hague, in which plaintiffs assert that Mr. Bin Salman was responsible for the 2018 killing of Saudi journalist Jamal Khashoggi in the Saudi consulate in Istanbul.
As a head of government, Mr. Bin Salman enjoys sovereign immunity, a status he could not claim as heir-apparent.
While the legal manoeuvre is certain to succeed, it is unlikely to significantly improve his image tarnished by the killing and his domestic crackdown on dissent that in recent weeks produced outlandish sentences to decades in prison for little more than a tweet.
Reputational issues have not stopped Mr. Bin Salman from shifting into high gear as he pushes ahead with efforts to diversify Saudi Arabia's oil-dependent economy; replace regional competitors like the United Arab Emirates and Qatar as the center of gravity at the intersection of Asia, Africa, and Europe; demonstrate his diplomatic clout and relevance beyond oil to the international community; and position himself and the kingdom as the beacon of a moderate, albeit an autocratic, form of Islam.
Mr. Bin Salman's multi-pronged dash has produced mixed results.
In his latest foray onto the international stage, Mr. Bin Salman sought to display his diplomatic skills and relevance to the international community by securing the release by Russia of ten foreign nationals captured while fighting for Ukraine. The foreigners' release was part of a Ukrainian-Russian prisoner swap negotiated by Turkey.
Although Saudi Foreign Minister Faisal bin Farhan al Saud rejected as "very cynical" assertions that Mr. Bin Salman was seeking to shore up his image by associating himself with the swap, it seems likely that Russian President Vladimir Putin was happy to give him a helping hand.
In a similar vein, people close to Mr. Bin Salman see mileage in asserting that the crown prince's lifting of a ban on women's driving and enhancement of women's rights and professional opportunities is what inspired women-led protests in Iran that have entered their third week as well as Iran's recent relaxing of its prohibition on women attending men's soccer matches.
Ali Shihabi, an analyst who often echoes official Saudi thinking, claimed in a tweet that "Saudi reforms for women have had a big impact on the world of Islam. As the previous upholder of ultra orthodoxy #MBS's dramatic changes have sent a powerful signal that has undermined Uber conservatives across the region like the Mullahs in Iran." Mr. Shihabi was referring to Mr. Bin Salman by his initials.
The nationwide protests were sparked by the death of a young woman while in the custody of Iran's morality police. The police had arrested 22-year-old Mahsa Amini for what authorities described as sporting an "improper" hijab.
By contrast, Mr. Bin Salman's economic diversification efforts appear to be producing more unambiguous results. For example, the Saudi industry and mineral resources ministry issued over 500 industrial licenses in the first six months of this year, primarily in the food, steel, and chemicals sectors.
The ministry reported that the number of factories that commenced operations doubled, from 303 to 721. Buoyed by massive oil export revenues, Mr. Bin Salman hopes to brand a 'Made in Saudi' label as part of his non-oil export drive.
Even so, foreign investment in manufacturing has been slow to take off, particularly in Mr. Bin Salman's, at times, futuristic mega projects like his US$500 billion city of Neom on the Red Sea. New Jersey-based Lucid Group broke the mold when it announced in February that it would build its first overseas electrical vehicle production facility in the kingdom.
More controversial are plans for a beach in Neom scheduled to open next year that envision a wine bar, a separate cocktail bar, and a bar for "champagne and desserts" in a country that bans alcohol.
The plans seem out of sync with religious sentiment among a significant segment of Gulf youth if a recent opinion poll is to be believed,
Forty-one per cent of young Gulf Arabs, including Saudis, said religion was the most important element of their identity, with nationality, family and/or tribe, Arab heritage, and gender lagging far behind.
More than half of those surveyed, 56 per cent, said their country's legal system should be based on the Shariah or Islamic law. Seventy per cent expressed concern about the loss of traditional values and culture.
In contrast to economics, the going in turning the kingdom into a sports and esports hub has been rougher.
In his latest move, Mr. Bin Salman launched a US$38 billion "National Gaming and Esports Strategy" to make Saudi Arabia an esports leader by 2030. The budget includes US$13 billion for the acquisition of "a leading game publisher." The kingdom has already invested in Capcom, Nexon, Nintendo, ESL Gaming, SNK, and Embracer Group.
In addition, Saudi music entertainment company MDLBEAST saw a business opportunity in the 2022 Qatar World Cup that would also help project the once secretive kingdom as a forward-looking modern state. MDLBEAST has invited 56 top international and regional performers to entertain soccer fans on a custom-built stage in Doha during the 28 days of the tournament.
On an even grander scale, Saudi Arabia and Egypt, two of the world's more notorious human rights violators, together with Greece, are considering bidding to host the 2030 World Cup –a move that sounds like an invitation to a perfect public relations fiasco, if Qatar's experience is an indicator.
The potential bid did not stop soccer icon Cristiano Ronaldo from dashing initial Saudi hopes to attract a superstar to the kingdom's top football league when he turned down a US$258 million offer to play for Al Hilal, one of Saudi Arabia's top clubs.
Similarly, Saudi Arabia's endeavour to bankroll Liv Golf, a challenger to PGA Tour, the organizer of North America's main professional men's golf tournaments, has turned into a public relations fiasco amid allegations that the kingdom was seeking to launder its reputation.
A refusal by major broadcasters to secure the rights to air the League's tours exemplifies its problems.
Religion has proven to be the arena in which Saudi Arabia may have scored its most prominent public relations fete.
The Muslim World League, Mr. Bin Salman's primary vehicle to garner religious soft power and propagate an autocratic version of Islam that is socially liberal but demands absolute obedience to the ruler, achieved a public relations coup when it forged an unlikely alliance with Nahdlatul Ulama. Nahdlatul Ulama.
Nahdlatul Ulama is arguably the world's only mass movement propagating a genuinely moderate and pluralistic form of Islam.
Moreover, as the world's largest Muslim civil society movement in the world's most populous Muslim-majority country and democracy, Nahdlatul Ulama's words and actions have an impact.
As a result, the League counted its blessings when Nahdlatul Ulama' recognised it as a non-governmental organization rather than a de facto extension of Mr. Bin Salman's rule.
The recognition opens doors for the League, which has so far traded on Saudi Arabia's custodianship of Mecca and Medina, Islam's two holiest cities; lofty statements and conferences that produced little, if any, real change; and funding of emergency and development aid in various parts of the world.
It allowed Nahdlatul Ulama to invite the League, a major promoter of Saudi ultra-conservatism before Mr. Bin Salman's rise, to co-organize the newly established Religion 20 (R20), a summit of religious leaders under the auspices of the Group of 20 that brings together the world's largest economies.
The first R20 summit, scheduled for early November in Bali, is part of the run-up to the meeting of G20 leaders later that month hosted by Indonesia, the group's chairman for the year. The R20, the G20's latest official engagement group, aims to "position religion as a source of solutions rather than problems across the globe."
The limits of Saudi tolerance were evident last month when authorities arrested a pilgrim to Mecca for dedicating his pilgrimage to Britain's Queen Elizabeth, a non-Muslim who had just died.
Nahdlatul's outreach to the League is part of a bold and risky strategy. However, Nahdlatul Ulama believes that engagement creates an opportunity to persuade the League to embrace a more genuine and holistic vision of moderate Islam rather than one that is self-serving.
That may be a long shot, but it also may be a way of launching Saudi Arabia on a path that would help it repair its badly tarnished image. That is if Mr. Bin Salman pairs genuine religious moderation and pluralism with a rollback of domestic repression and greater political pluralism. So far, that appears to be one thing the crown prince is unwilling to consider.
Iraq and the 'Blind Gordian Knot'
After its occupation by the United States in 2003, Iraq fell into the double trap of the United States and Iran and became an insoluble problem. Similar to the legendary 'Gordian' knot, which Gordias, the king of Phrygia, tied so tightly that it was said that no one could untie it; Until 'Alexander the Great' came and cut it in half with one stroke of the sword and the knot was opened.
The trap that America set for Iraq was the constitution that it drafted for this country after the occupation. In this constitution, America removed Iraq's Arab identity and imposed a two-thirds majority to elect the president, paving the way for the use of a 'suspended one-third'.
At the same time, he set the conditions for amending this article and all the articles of the first chapter of the constitution so difficult that it was practically impossible to amend it. This constitution divided the power between Shiites, Sunnis, and Kurds, as a result of which, the Iraqi society was subject to chaos and fragmentation, and the army that was created based on it collapsed in front of ISIS in Mosul. Now let's skip the destructive role that Nouri al-Maliki had as the prime minister in this story.
But the trap that the Islamic Republic of Iran set for Iraq was that it formed armed groups affiliated with the Quds Force and gave them legitimacy under the umbrella of 'The Popular Mobilization Forces, which resulted in the monopoly of power in the hands of the Shiites.
So far, all efforts to free Iraq from this double trap have failed. The popular revolution of 2019 in Baghdad, Karbala, and other southern cities did not reach anywhere with its anti-Iranian slogans, nor did the government of Mustafa al-Kazemi solve the problem with its patriotic government project, nor did the recent efforts of the Sadr movement under the leadership of prominent cleric Moqtada Sadr bear fruit.
The Sadr movement, which won the majority in the elections, tried to form a national majority government in an agreement with the coalition of the Sunni ruling party and the Kurdistan Democratic Party, but the coordination framework was dependent on Iran, using the one-third weapon, defeated the efforts of the Sadr movement.
In Iraq, there is no 'Alexander the Great' who will rise up and open the blind Gordian knot with one stroke of the sword and save Iraq from the crisis. No random event occurs. Now, the land between the two rivers is caught in deep-rooted and growing corruption and has lost its way among various Arab, Iranian, Eastern, and Western trends. Even Moqtada's plan for the formation of a national government, which was put forward recently with the slogan 'Neither East, nor West", is also facing many difficulties and obstacles.
Of course, expecting the formation of a democratic system with the management of armed sectarian parties that advance politics based on religious fatwas and the force of destructive war missiles and drones is a futile thing, and talking about a national government in which power is in the hands of religious parties affiliated with the neighboring religious government is gossip and superstition.
Apart from that, according to the current laws of Iraq, the main power is in the hands of the Prime Minister and the Council of Ministers, and the powers of the President are limited and few, as a result, Shiite parties and organizations, especially their larger organizations, get more privileges, and the main power is exclusive to the Shiite community.
In addition, the organization that will be called the largest and the majority based on the political Ijtihad of the Supreme Court of Iraq will actually be the same organization that the Islamic Republic of Iran creates within the Iraqi parliament, not the organization that will receive the most votes in the elections. As we saw in the last parliamentary elections, the Sadr movement won the majority of votes and tried to form a majority government in an agreement with the Sunni ruling coalition and the Kurdistan Democratic Party, but the groups affiliated with the Islamic Republic of Iran stood against it under the name of the coordination framework. And they made his efforts fruitless.
It is for this reason that it has been almost a year since the Iraqi parliamentary elections were held, but the parliament has so far been unable to form a government and elect a new president.
Of course, this is the nature of totalitarian systems. Although the Iraqi system is a democratic system according to the constitution, in reality, the ruling system in Iraq is a totalitarian system. Just like the ruling systems in the Soviet Union and China, where power rotates among the leaders of the Communist Party; Both the rulers were members of the Communist Party, and the political opponents were imprisoned or executed. Because in Iraq, all the pillars of political power are in the hands of the Shiites; Both the factions that are actually in power are the Shiites, and the factions that lead political struggles and protests as opponents are Shia parties. Even the revolution of 2019 was actually a revolution of the new generation of Shiites who had risen against the influence of Iran and America and their supporters.
The fact is that with this situation, Iraq will never be able to free itself from the American-Iranian double trap and untie the blind Gordian knot. Rather, it can only do so when all the Iraqi national and patriotic parties and groups come together under the umbrella of a democratic, national, independent, non-sectarian coalition that is not dependent on foreign countries, and form a strong national government that, while being independent, is in touch with the outside world and establish good relations with the Islamic Republic of Iran, Arab countries, and Eastern and Western countries.
The bottom line is, when the minds that have produced destructive thoughts cannot produce liberating thoughts, Iraq needs those thinkers and new political figures who will establish a correct, solid, and independent political system in Iraq. The current situation is rooted in the incorrect political structure, the foundation of which was laid in 2003. But it is a pity that only a clear understanding of the crisis is not enough to solve it.