Is The Caligula Presidency a Fake Presidency?
[yt_dropcap type="square" font="" size="14″ color="#000″ background="#fff" ] I [/yt_dropcap]nexorably, the reality of the FBI Russia probe is catching up with the Caligula presidency. Trump alternatively calls it "fake news" or "witch hunt" and wants the "leakers" found and exposed, but meanwhile FBI Director James Comey confirms that the investigation is ongoing and for real.
What remains trumped up and fake is Trump's claim that his predecessor wiretapped his building in New York. Such absurd claim, like the emphasis on the leakers, is another rabbit sent among the media to cause distraction from the real probe.
The FBI and the Congressional probe of the Russia affair could drag on for months and years. It not making any easier the hard sell to those Republicans weary of Ryan's health care package. While it has the president's approval, strangely enough, he refuses to affix his name on it, as is generally his custom.
Trump's approval rating is now down to 39% but Trump's damage control team (its "pooper scoopers") continue to valiantly deny Trump's web of ties to Russia. Sean Spicer continues to argue that there is no evidence of collusion with Russia but then dismisses identical arguments by the same people about wiretapping allegations by former president Obama. A sure sign of derangement: a thing can be white and black at the same time.
Another example: Spicer now claims that Paul Manfort, a former associate had a "very limited role" in the 2016 election, when in fact he was, for a good while, Trump's convention manager and then his campaign chairman. Spicer also describes former foreign policy adviser Michael Flynn as a "volunteer" when in fact he was an insider in the President's entourage during the campaign and delivered a high-profile speech at the RNC to then go on to serve as National Security Adviser. They were both subsequently fired by Trump after revelations about their connections to Russia surfaced.
Other associates to whom the Senate intelligence committee has asked to retain documents related to its Russia inquiry are Roger Stone, a longtime Trump adviser, and Carter Page, an investment banker who was briefly in the campaign as advisor on foreign policy and a frequent traveler to Moscow.
Now the White House insists that the real controversy is how the investigation into all those advisors has become public. Trump and his pooper scoopers continue to insist that the leakers and whistle blowers are the real problem, not the Russia dealers hiding their nefarious political and financial deals.
Obviously there exist two parallel realities: one based on facts which are being investigated by the FBI, and the other an "alternate reality" rooted in the fantasy world of Trump and his deranged entourage in the White House. Which one ultimately prevails may well determine the fate of American democracy as we know it. Meanwhile more and more Americans are coming to the conclusion that what may be firmly in place in the White House is a "fake presidency."
Comey treated in Thuggish Mafia Style by the White House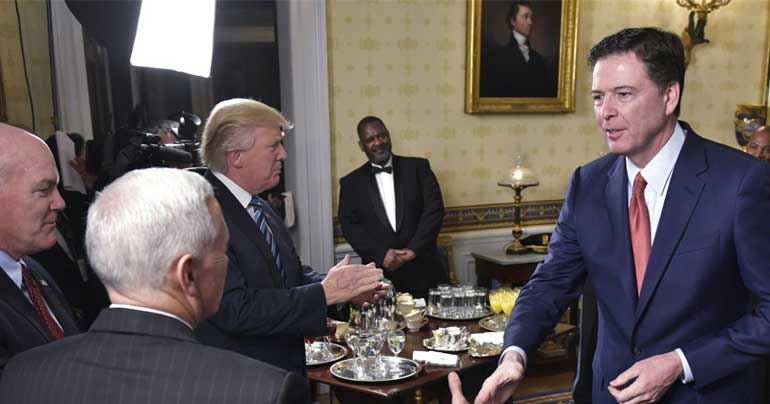 Former FBI Director James Comey is furious at the lack of respect the White House has showed him by the way he was fired, worthy of a Mafia operation, sources confirm.
Trump's Dumb Ideas for Economic Growth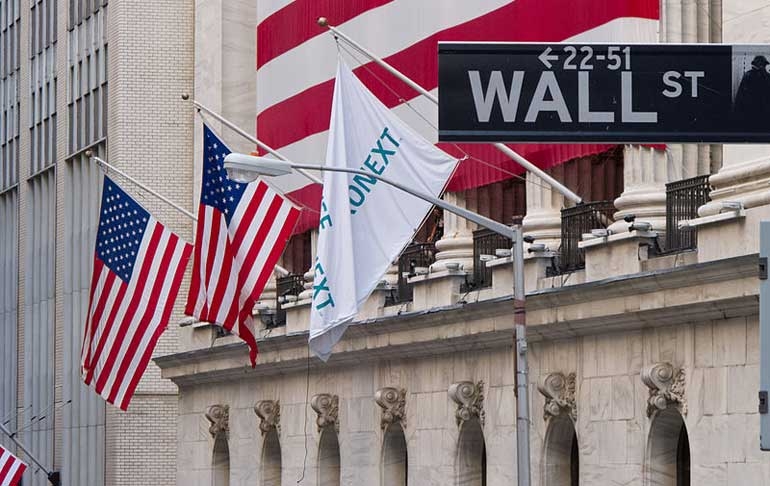 [yt_dropcap type="square" font="" size="14″ color="#000″ background="#fff" ] I [/yt_dropcap]f there's an economic idea that Donald Trump and his economic advisers continually reiterate it is that slashing taxes inevitably leads to economic growth. Let's see how true this idea is.
The Demeaning of the Office of the President
[yt_dropcap type="square" font="" size="14″ color="#000″ background="#fff" ] C [/yt_dropcap]NN has recetnly reported that President Trump's latest anti-media attacks "are beneath the dignity of the office of the President." In an interview with Time magazine, Trump insulted CNN's Chris Cuomo and Don Lemon and criticized MSNBC's Joe Scarborough. He also called CBS late-night host Stephen Colbert a "no-talent guy."