The 2018 Proposed Caligula Presidency Budget: Culminating Thirty years of Reaganomics?
[yt_dropcap type="square" font="" size="14″ color="#000″ background="#fff" ] I [/yt_dropcap]t has been pointed out that if you wish to know the value system of a society, all you need to do is look at its budget. A budget proposal reveals, as no other rhetorical tool will, what is really important to a society and what is not.
Some have called the 2018 budget proposal extreme. That might have been true for Reagan's 1981 budget proposal. This one is uncaring and cruel, almost sadistic toward those who need the most help in our society. It is also stupid and barbaric, imbued with the sadly erroneous and flawed notion that the only function and purpose of government are the provisions of guns and the serving of the rich. It caters to greed, ignorance, and retrograde policies. All that one needs to do is look carefully at the above chart of federal spending.
It is the culmination or ideal of conservative governance; the logical, dystopian end of Reaganism and Tea Partyism. It' is a swamp fed by all the tributaries of modern conservative thought. Those who end up in that swamp, die in it; they drown in sinkholes of bigotry and class anger. It viciously attacks the NEA, the NEH, the CPB; it determines that rural museums, Ken Burns, Antiques Roadshows are too elitist for regular people. It takes away programs such as "lunch on wheels" for the elderly, the hungry and the shut-in.
The Chart reflects thirty or so years of Reaganism, which has seen ongoing stagnation of wages for the middle class while the rich have doubled and tripled their incomes. It has seen distributive justice, one of the functions of any just state, made a mockery of. It has seen labor unions intimidated, often eliminated or considerably weakened. It has seen health, education and economic opportunity restricted and deemed a privilege rather than a right. This is hardly progress; it is more like sadism. It is the stuff that imperils democracy, engenders discontent, and promotes popular revolutions.
It now remains to be seen, if the budget is passed and implemented, how the vast majority of people will react to the latest fraud to which a savage Randian kind of capitalism, so called objectivistic capitalism, will condemn them. For shame!
Comey treated in Thuggish Mafia Style by the White House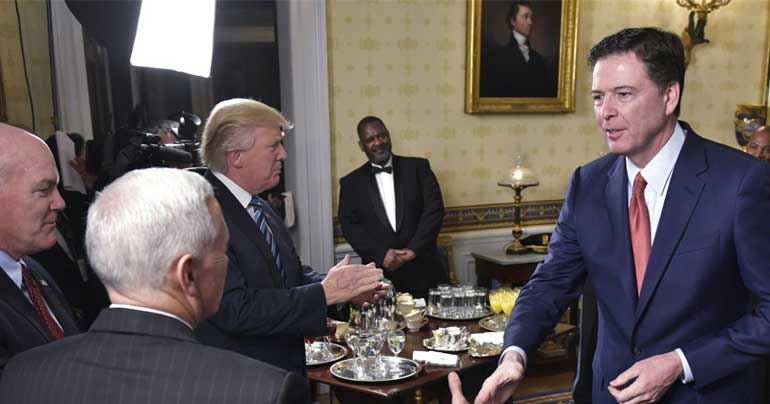 Former FBI Director James Comey is furious at the lack of respect the White House has showed him by the way he was fired, worthy of a Mafia operation, sources confirm.
Trump's Dumb Ideas for Economic Growth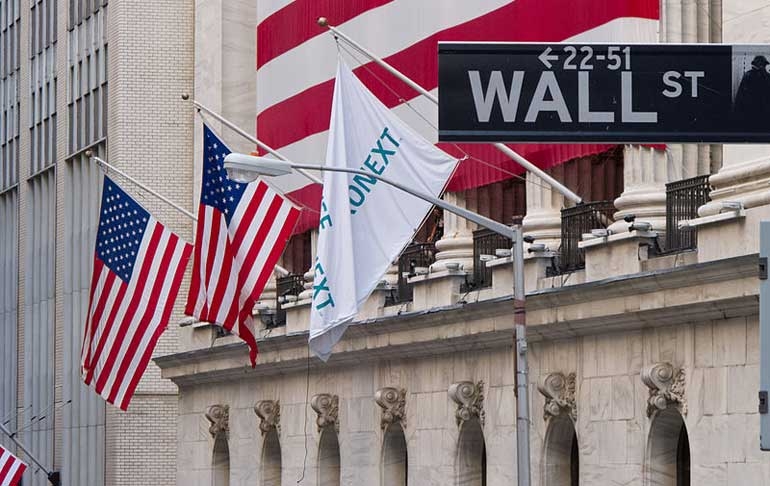 [yt_dropcap type="square" font="" size="14″ color="#000″ background="#fff" ] I [/yt_dropcap]f there's an economic idea that Donald Trump and his economic advisers continually reiterate it is that slashing taxes inevitably leads to economic growth. Let's see how true this idea is.
The Demeaning of the Office of the President
[yt_dropcap type="square" font="" size="14″ color="#000″ background="#fff" ] C [/yt_dropcap]NN has recetnly reported that President Trump's latest anti-media attacks "are beneath the dignity of the office of the President." In an interview with Time magazine, Trump insulted CNN's Chris Cuomo and Don Lemon and criticized MSNBC's Joe Scarborough. He also called CBS late-night host Stephen Colbert a "no-talent guy."