Choosing 'the better evil'? The contrast effect and the relative nature of soft power
It is an established article of faith in the discipline of international relations that in formulating their foreign policies, in selecting certain courses of action over others, and especially when it comes to the business of forming allies and selecting trading partners, states do so through a rational analysis of costs and benefits to be obtained from selecting one "partner" over another (Diego, 2010: 265).
States broaden their appeal not only through coercive means such as military or economic power, but also through means of persuasion; what is termed soft power. This paper deduces from this that there exists what may be called a contrast effect that renders one state more favourable to another as a choice of ally or partner than another specific state. Therefore, in line with such a logic, soft power can be said to be relative as well as relational; it is, in other words, a foreign policy instrument that should not be looked at as an absolute phenomenon but by way of comparing, and denoting that each state's soft power advantage comes about due to the soft power of another state being diminished in the subjective perception of the appraising state. Observed in these terms, we can go so far as to deduce that the negative image of one state can help benefit that of another. Thus the concept of soft power can be said to include at least three actors at any given moment: the appraising actor, as well as at least two actors being actively compared to one another in terms of their appeal, or soft power, qua being a potential ally, a trading partner or any other relational role than can be entered into with the appraising state.
In order to make its case, the paper will conjure up the concept of soft power as articulated by Joseph Nye and as elaborated on by subsequent commentators, and then articulate the concept as it may pertain to the theses laid out in this paper. Secondly, the paper will explicate what may be said to be a contrast effect in the observed tendency of states to weigh their options and pursue, or abandon, one course of action over another, and therefore select some allies/partners over others. The paper will then synthesise these two notions and seek to show instances in history, and contemporary international affairs, that may be said to be proof of the argument being made. Finally, the paper will evoke and subsequently incorporate some possible scenarios that can be said to not fit within the thesis. By way of conclusion, the paper will offer discuss methods through which the thesis can be evaluated.
Soft power in context
Apart perhaps from the description of the international arena as anarchic, the concept of soft power has become one of the mainstays of international relations scholarship – and practice. Though there is some debate over the idea (Paruk, 2014: 57), it has enjoyed a near-unanimous acceptance amongst scholars. Soft power is a concept developed by Joseph Nye in the wake of the end of the Cold War to describe the usage of diplomacy to attract and co-opt as opposed to coercion, what is traditionally understood to be hard power – military, economic sanctions and isolation. In Bound to Lead (1990), Nye wrote that "when one country gets other countries to want what it wants might be called co-optive or soft power in contrast with the hard or command power of ordering others to do what it wants." The concept was further developed in his subsequent Soft Power: The Means to Success in World Politics (2004). In other words, soft power is the ability to shape the preferences of other states by appeal and attraction to one's cause. Sources of soft power may include the attractiveness of a particular culture, the political ideals of the country or international policies, such as democracy and human rights championing, or indeed "policies that include the interests of others" (Nye, Creehan and Rahman, 2003: 46). Others have elaborated on this concept and added such phenomena as developmental models and trajectories as possible sources of soft power. Thus it may not be the wealth of a state that makes it more likely to get its way (that would be hard power), but the manner in which it has garnered it as well as the potential application of that model to other states' own domestic settings. This is particularly said to apply to China, which has been lauded as a source of inspiration for the "global South", which is in search of development along the lines of China (Monsoon, 2009).
Though the US and Europe are the soft power centres of the world (Nye, 2003), in The Charm Offensive (2008), Joshua Kurlantzick painstakingly details the manner in which China has been using its soft power to garner trade partners the world over. In the past twenty-five years China has increasingly harnessed and spread its cultural appeal in its places as diverse as Thailand and Africa. Through an investment of over a billion dollars, such media outlets as Language Exchange programmes, the Beijing Review magazine and the CCTV network have been established in order to foster foreign consumption of news and narratives from a Chinese political and economic perspective.
South Korea has also been on an active path to heighten and make the most of its soft power around the world. Among the most prominent of its moves is perhaps the usage of 'gastro-diplomacy,' through which South Korea has literally vied for "access to mouths" in places such as the US, Canada and Europe. Perhaps the Korean pizza waffle is the most salient exemplar of this; in under a decade, between 2000 and 2016, about 2,000 Korean pizza waffle restaurants have been opened in the US and Europe, as well as Africa. This has helped export a bit of Korea to the rest of the world. And it has had the added benefit of bringing in more tourists who want to see more of the country's vibrant culture (Harthone, 2016).
There can be such a notion as "too much soft power", however. As Nye, Creehan and Rahman (2003: 46-47) elaborated "Soft power, however, is not without its costs. It can create a backlash if there is a feeling of cultural domination or imperialism, and…it is worth noticing that US culture is not attractive in all parts of the world. For instance, in conservative Islamic states, there is much about Hollywood that is unattractive."
There have since been criticism of Nye's theoretical framework of soft power. For example, the historian Niall Ferguson discounted it as being "well, soft" (in Nye, 2003: 74). But one of the more sound criticisms came in Mingjiang Li's 2009 book, Soft Power: China's Emerging Strategy in International Politics. Li paid particular attention to Nye's conceptualization of soft power, making the case that "soft power does not exist in the nature of certain resources of power but rather it has to be nurtured through a soft use of power" (2009: 3), and adding further that soft power "has to be intentionally cultivated through prudent use of all sources of power available in certain social relationships" (2009: 3). There has also been criticism that "Nye did not provide a clear line between the two, which leaves the definitions blurred. By way example they indicate that "if country A provides economic aid to country B without explicitly or implicitly asking for any favor in return, is that soft power or hard power for country A?"" (Paruk, 2014: 57). But these criticism, and almost very self-consciously, do not discount the existence of soft power but rather are perplexed as to how it may be said to work. The first point of criticism may be said to expand the concept of soft power and in no way disproves it, but rather, in much the same fashion as the present paper, looks into various other means through which soft power is incarnated. In responding to the latter point, Nye has stated that soft power is not a substitute for soft power, but the two may coexist and complement one another. For example, hard power was necessary in pushing back against the Taliban in Afghanistan, but attraction of moderate Muslims to the US's course can only take place through soft power means (Nye, 2003: 76).
The contrast effect
Israel is lauded as the only true democracy in the Middle East. South Korea is seen in high esteem in its sharp distinction from its bellicose neighbour to the north in the form of the Democratic People's Republic of Korea. Germany has gained an image as a welcoming society since taking in the hundreds of thousands of Syrian refugees which its European Union counterparts turned away. And neutral Switzerland is much celebrated in light of the historically war-prone neighbours which surround it in continental Europe. The negative image of one state, or indeed more states, can make another seem rather more positive. That is the thesis of this paper. In selecting allies, for example, states do so through a continuous measuring and assessment of their present partner vis-à-vis a potential alternative. This is the case made by Henrickson, in a contributory chapter to the edited volume, The New Diplomacy (2005), when stating that "public diplomacy should therefore be thought of as a form of engagement – intellectual engagement, as well as political and social engagement. Minds, as well as hearts, must be won. The 'power of the better argument' should thus be considered integral to the concept of public diplomacy" (Henrikson, 2005: 71; italics added). And while it is indeed true that we live in an era of multilateralism, in which states tend to maintain diplomatic relations with all other states, and in the wake of the United Nations states tend to cooperate with almost all other states in the world, even if indirectly, nevertheless, there is also the inescapable reality that multilateralism has its limitations and global landscapes sometimes present scenarios in which states have to select one partner over another. For example, in pursuing regime change in Iraq, the United States found that that notion did not enjoy universal appeal, and was forced to go at it with minimal support from a "coalition of the willing". Indeed, scarcely has the world ever agreed upon anything – from the Kosovo Question, to lack of cooperation in the Syrian crisis we are reminded of this even in our own modern world with its monuments to common ground. The United Nations is, apart from being a wishful notion, a kind of oxymoronic expression.
Pursuing the better of two (or more) evils…
In the late eighteenth century, the Russian Empire was engaged in several wars against Persia, in which among Russia's allies were the small kingdoms of Georgia. In 1783, the chief kingdom of Georgia placed itself under Russia, and by 1881 its sovereign, King George XIII, reached the decision that Russia annex his territory (other Georgian principalities were soon taken over by Russia through conquest). With it being clear that domination by an external party was imminent, King George made the decision that he would rather have his territory be taken over by the Russians rather than by the Persians; a decision which may have been driven by Russia's comparative appeal over Persia – the Russians, like the Georgians were Christian, and had a longer history of engagement and cultural confluence with Georgia, as opposed to the Persians who were Shiite Muslims (Seton-Watson, 1961:19).
The Cold War was an international order sublimely self-aware in its being characterised by the question of soft power as the two superpowers were looking to not only outspend, outwit and ultimately outshine each other so as to attract allies at the expense of the other, but also to out-embarrass the other for the same ends. Each sought to obtain new allies based not only on its own merits, what we may today refer to as soft power, that it thought itself to have, but also on the failings of the opposition. The anti-Soviet propaganda associated with McCarthyism was not only restricted to the US domestic front but also exported to other parts of the world, and even the USSR's backdoor and satellite regimes, in Eastern Europe through the construction and sponsoring of radio stations such as Radio Free Europe and Radio Liberty (Urban, 1997).
It is clear from this that a state or any other international actor may see itself obtain soft power, or make gains in its soft power standing, without making any change to its own behaviour, but by there instead taking place a decline in the soft power of a competitor state or organisation. Indeed, some nations were founded on basis of the "contrast effect" and the relativity of soft power. For example, in the nineteenth century, in 1861, King Moshoeshoe of baSotho, predecessor to the present-day Lesotho, repelled by the prospect of annexation by the Dutch-settler republic of Orange Free State (Davenport, 1981: 105), asked that his territory be annexed by the British. The request was initially refused by the British High Commissioner Sir Philip Wodehouse, but in time events necessitated the incorporation of Basutoland and the kingdom gained protectorate status in 1868; while eventually all around it, the white supremacist South African regime enclosed and formed the eventual apartheid Republic of South Africa. Interestingly, and speaking to the significant soft appeal that the apartheid regime lacked but an ideal democratic South Africa possessed, plans were allegedly made for a union of Lesotho and South Africa after the dismantling of apartheid, but for various reasons these never came to fruition (Lemon, 1996: 263).
In the sections to follow, the paper will provide instances in contemporary international relations, which serve as examples of the relative nature of soft power. Each section will present the triadic relationship (A: X v Y) necessitated by the nature of soft power – the subheadings denote the appraiser actor as well as the two actors being weighed.
BRICS: Nigeria v South Africa
The African continent is on the main dominated by two economic giants – South Africa and Nigeria. When the decision was made to add an African country to the BRIC associaiton, then the four-state grouping of the fastest growing economies in the world, it was these two states which were obviously up for incorporation. No doubt, South Africa's political openness, redistributive policies, human rights record, voluntary abandoning of nuclear programme and peaceful transition from apartheid to democracy were key contributors in the inclusion of the republic as opposed to its West African counterpart which at the time had a still lacklustre human rights record and was characterised by unpredictability and the memory of military involvement in political life. The choice of South Africa over Nigeria, or any other Sub-Saharan African country, as a BRICS partner was therefore motivated by "the soft power bequeathed by its peaceful transition to democracy" as well as strong institutions which gave it the mantle of being the "go-to partner in Sub-Sahara Africa" (Draper, 2011: 209).
Africa: EU/US/West v China/BRICS/East
If there is any continuity for Africa relating to trade between the Cold War and post-Cold War era, it is that Africa continues to sees itself as being in a position of dependency. Africa accounts for only about 2.4 per cent of global production and trade (Brazil alone in 2014 accounted for 2.8 percent [Roux, 2014: 178]), and most of this trade is from imports. Through the asymmetrically-determined architecture of international trade, African states are denied external markets. Since "the West" determines and sets the rules, African states have been goaded into accepting terms of trade that are unfavourable to their growth (Sasaoka 2006). For example, the increasing pursuit of self-preservation closed off any prospect that the July 2008 Doha Development Round negotiations of the WTO would conclude in a manner that would be beneficial to Africa – and it did not, as agricultural tariffs were only removed for one good, bananas, imported to EU countries and the US from Africa, Asia and the Caribbean (Shah 2013). Added onto this reality is the fact that EU and US governments subsidize the agricultural sector, in which Africa has a natural niche (or comparative advantage to use World Bank and IMF parlance [Shah 2013]). This means that diversifying the African economy will prove very difficult; indeed it already has because African producers find that they cannot compete with the much cheaply-produced Western products in the Western markets (Brass 2008). Furthermore, European and American multinational corporations also come to have a crowding out effect in domestic African markets (Wilkinson, 2014).
Through partnership agreements such the Cotonou Partnership Agreement which was signed in 2000, the European Union provides African countries with access to some of its markets and "asks for compliance with a given set of good governance norms and procedures" (Gokcekus and Suzuki 2013). The relations are asymmetrical as African countries quite clearly need the partnership more than Europe needs concessions from African countries. The asymmetric relationship has thereby given the EU the power to impose on African countries what they deem better governance practices; as did the World Bank and the IMF through structural adjustment programmes (Gokcekus and Suzuki 2013).
Such realities have made the continent's leaders seek to pursue an alternative route, towards partners who would provide trade while not at the same time "enforcing" structural adjustments, which are deemed to represent an interference akin to "neo-colonialism". The perceived alternatives have been BRICS, especially India and China. Who have increasingly come to become major players in the African scene. And in terms of soft power, "by contrasting their motives of 'solidarity', 'mutual-benefits' and a fairer international trade system with a more negatively viewed West with neo-imperialist intentions China and India have been able to portray themselves in a positive light whilst validating their rhetoric of 'mutual gains', 'respect for sovereignty' and 'equality' between recipient and donor" (McCarthy, 2011: 16; italics added).
The anti-West and anti-Bretton Woods turn in Africa is particularly salient of soft power because these states and institutions have more in their financial coffers, physical capital, and are clearly willing to dish it out to African states, and yet due to historical experiences with the Washington-based financiers, sub-Saharan African countries are increasingly opting to pursue a course quite intentionally meant to distance themselves from the organisations for the less financially-studded but clearly more attractive route of BRICS, and even regional organisations such as the African Union, ECOWAS and SADC (Roux, 2014).
Other considerations
Why do states pursue amicable relations with organisations and states that are not doing good for them as opposed to pursuing alternative allies as our understanding of soft power would suggest? Such a dilemma – as seen for example in the tendency of former colonies to pursue asymmetrical trade relations with their former colonisers (Miller, 1966), as opposed to arranging more balanced and mutually beneficial ones with other states with whom such a history does not exist – may prove anathema to the very concept of relative soft power, if not the idea of rational choice theory itself.
Nevertheless, we should note not only the informational paucity that may be at work, but also the subjective nature of the act of weighing options on the part of the appraiser state, as well as the expense of abandoning one course of action over another. Equally significant is the fact that the path from conception to action is a rather gradual one, whose outcomes are not usually constant; made more so by the asymmetrical nature of information. It is also possible that the variables external observers such as scholars take note of are in fact only a small portion of the calculus being performed by the policymakers of appraiser state.
There have also been cases of mixed appraisals of external states by different sections within the population, as well as among the policymakers themselves. This is true of the US-Iran relationship under the Obama Administration during which the President is argued to have had a divergent view on the Iran nuclear deal and indeed pursued a settlement with the Middle Eastern country in spite of opposition from Congress. Another is when the IMF loans which received considerable opposition from the Greek public were accepted by the government regardless; or indeed in the Philippines where the Duterte government has sought to propound a substantially more pro-China policy, whilst polls continue to show that the US enjoys the most favourable ratings in that country than any other populace in the world (Pew Global Indicators Database, 2016). The first lesson to be gleaned from this is the extent to which soft power is not a straightforward phenomenon, and one with many areas in wait for further elaboration and study, and the second speaks to the dilemmas presented by the confluences and divergences between domestic considerations and international aspirations as part of the great ongoing (and probably irresolvable) debates in international relations scholarship.
Sometimes states have seemed to have no preference between one state or an alternative; something which may prove contrary to the argument being made in this paper. For example, after coming into power, Ayatollah Khomeini came to the conclusion that his newly declared Islamic Republic of Iran would uphold an alliance with neither the communist Soviet bloc, nor the capitalist West. Declaring them both to be "Satans", he chose to pursue the policy of non-alignment. Do moves such as this – of states choosing none of the so-called options available to them – disprove the concept of relative soft power? No. To further elaborate on the Iran case, it is worth noting that the Cold War was between more than just two actors, but really between three; the excesses of both the communists and the capitalists proved unappealing to some and thereby bred a third actor in the Cold War struggle, the Non-Alignment Movement. This is an example of an instance wherein there is more than two actors being weighted in terms of relative soft power by the appraising actor. And it is also worth noting that in speaking of the two "Satans", the Ayatollah, in precisely the relativistic outlook spoken of in this paper, differentiated between them and offered differential rankings with the US being the "greater Satan" and the Soviet Union being the "lesser Satan". And is this outlook, this weighing of degrees of compromise that each relationship may bring as opposed to another, not the way that states – African states towards the US and China, Bangladesh towards India and Pakistan, or Turkey towards the US and Russia – are want to think of, though not necessarily go so far as to label, their potential allies and partners?
Conclusions
Conceptualising the war on terror as being really a war between moderate and extremist Muslims, Joseph Nye himself long stated that "the United States must adopt policies that appeal to moderates and must use public diplomacy more effectively to explain common interests to would-be allies in the Muslim world" (2003: 75), in other words it must heighten its appeal vis-à-vis the moderate Muslims who stood to gravitate towards the extremists if the US appeared too "hawkish" in its conduct of the campaign against terrorism; especially if the US invaded (as it was then still planning to invade) Iraq. In essence, much of what this paper has done is elaborate on the obvious. Realists have long argued that economic and military – that is to say hard – power is to be looked at in relative as opposed to absolute terms; such is the root of the security dilemma in many ways. The thesis argued here, that there exists such a thing as the relative nature of soft power, is one that is quite elemental in many scholars' understanding of power in international relations; it has taken this paper to only articulate and raise some of the dilemmas it poses as well as explicates. To be sure, in showing that soft power is a dynamic and nominally a tripartite relationship, it has also raised the important dilemma of at what point can we state that an actor has lost its soft power appeal. In other words, what is the threshold point of soft power loss? A way, if only perhaps a complicated one, of resolving the dilemma would be for a set of indices which would measure the relative soft power of one actor in relation to another in the outlook of a given state.
Civilizationism vs the Nation State
Many have framed the battle lines in the geopolitics of the emerging new world order as the 21st century's Great Game. It's a game that aims to shape the creation of a new Eurasia-centred world, built on the likely fusion of Europe and Asia into what former Portuguese Europe minister Bruno Macaes calls a "supercontinent."
For now, the Great Game pits China together with Russia, Turkey and Iran against the United States, India, Japan and Australia. The two camps compete for influence, if not dominance, in a swath of land that stretches from the China Sea to the Atlantic coast of Europe.
The geopolitical flashpoints are multiple. They range from the China Sea to Afghanistan, Pakistan, Syria, Turkey, Iran, and Central European nations and, most recently, far beyond with Russia, China and Turkey supporting embattled Venezuelan president Nicolas Maduro.
On one level, the rivalry resembles Risk, a popular game of diplomacy, conflict and conquest played on a board depicting a political map of the earth, divided into forty-two territories, which are grouped into six continents. Multiple players command armies that seek to capture territories, engage in a complex dance as they strive for advantage, and seek to compensate for weaknesses. Players form opportunistic alliances that could change at any moment. Potential black swans threaten to disrupt.
Largely underrated in debates about the Great Game is the fact that increasingly there is a tacit meeting of the minds among world leaders as well as conservative and far-right politicians and activists that frames the rivalry: the rise of civilisationalism and the civilizational state that seeks its legitimacy in a distinct civilization rather than the nation state's concept of territorial integrity, language and citizenry.
The trend towards civilisationalism benefits from the fact that 21st century autocracy and authoritarianism vests survival not only in repression of dissent and denial of freedom of expression but also maintaining at least some of the trappings of pluralism that can include representational bodies with no or severely limited powers, toothless opposition groups, government-controlled non-governmental organizations, and degrees of accountability.
It creates the basis for an unspoken consensus on the values that would underwrite a new world order on which men like Xi Jinping, Vladimir Putin, Recep Tayyip Erdogan, Victor Orban, Mohammed bin Salman, Narendra Modi and Donald Trump find a degree of common ground. If anything, it is this tacit understanding that in the shaping of a new world order constitutes the greatest threat to liberal values such as human and minority rights. By the same token, the tacit agreement on fundamental values reduces the Great Game to a power struggle over spheres of influence and the sharing of the pie as well as a competition of political systems in which concepts such as democracy are hollowed out.
Intellectually, the concept of civilisationalism puts into context much of what is currently happening. This includes the cyclical crisis over the last decade as a result of a loss of confidence in leadership and the system; the rise of right and left-wing populism; the wave of Islamophobia and increased anti-Semitism; the death of multi-culturalism with the brutal crackdown on Turkic Muslims in Xinjiang as its most extreme expression; the Saudi and Russian alliance with ultra-conservative Christian groups that propagate traditional family values; and Russian meddling in Western elections.
Analysts explained these developments by pointing to a host of separate and disparate factors, some of which were linked in vague ways. Analysts pointed among others to the 2008 financial crisis, jihadist violence and the emergence of the Islamic State, the war in Syria, and a dashing of hope with the rollback of the achievements of the 2011 popular Arab revolts. These developments are and were at best accelerators not sparks or initiators.
Similarly, analysts believed that the brilliance of Osama Bin Laden and the 9/11 attacks on New York's World Trade Towers and the Pentagon in Washington was the killing of multi-culturalism in one fell and brutal swoop. Few grasped just how consequential that would be. A significant eye opener was the recent attack on the mosques in Christchurch. New Zealand much like Norway in the wake of the 2012 attacks by supremacist Andre Breivik stands out as an anti-dote to civilisationalism with its inclusive and compassionate response.
The real eye-opener, however, was a New Zealand intelligence official who argued that New Zealand, a member of the Five Eyes intelligence alliance alongside the United States, Britain, Australia and Canada, had missed the emergence of a far or alt-right that created breeding grounds for violence because of Washington's singular post-9/11 focus on what popularly is described as Islamic terrorism. That remark casts a whole different light on George W. Bush's war on terror and the subsequent war against the Islamic State. Those wars are rooted as much in the response to 9/11, the 7/7 London attacks and other jihadist occurrences as they are in witting or unwitting civilisationalism.
"The global war on terror has become a blueprint for violence against Muslims. When there isn't a shooting at a mosque, there's a drone strike in Somalia. When one Friday prayer goes by without incident, an innocent Muslim is detained on material support for terrorism charges or another is killed by law enforcement. Maybe a baby is added to a no-fly list," said human rights activist Maha Hilal. Scholars Barbara Perry and Scott Poynting warned more than a decade ago in study of the fallout in Canada of the war on terror that "in declining adequately to recognize and to act against hate (crimes), and in actually modelling anti-Muslim bias by practicing discrimination and institutional racism through "'ethnic targeting,' 'racial profiling,' and the like, the state conveys a sort of ideological license to individuals, groups and institutions to perpetrate and perpetuate racial hatred."
The same is true for the various moves in Europe that have put women on the frontline of what in the West are termed cultural wars but in reality are civilizational wars involving efforts to ban conservative women's dress and endeavours to create a European form of Islam. In that sense Victor Orban's definition of Hungary as a Christian state in which there is no room for the other is the extreme expression of this trend. It's a scary picture, it raises the spectre of Samuel Huntington's clash of civilizations, yet it is everything but.
Fact is that economic and geopolitical interests are but part of the explanation for the erection of a Muslim wall of silence when it comes to developments in Xinjiang, the Organization of Islamic Countries' ability to criticize the treatment of Muslim minorities in various parts of the world but praise China for its policy, Israeli Prime Minister Benyamin Netanyahu's alliance with a man like Victor Orban and his joining the right-wing chorus that has turned Jewish financier and philanthropist George Soros into a bogeyman or the rise of militant, anti-Muslim Buddhism and Hinduism. In fact, the signs of this were already visible with the alliance between Israel and the evangelists who believe in doomsday on the Day of Judgement if Jews fail to convert to Christianity as well as the recent forging of ties between various powerful Islamic groups or countries like Saudi Arabia and the UAE and the evangelist movement.
Civilisationalism is frequently based on myths erected on a falsification and rewriting of history to serve the autocrat or authoritarian's purpose. Men like Trump, Orban, and Erdogan project themselves as nationalist heroes who protect the nation from some invading horde. In his manifesto, Brenton Tarrant, the perpetrator of the Christchurch attacks, bought into the notion of an illusionary invader. Muslims, he wrote, "are the most despised group of invaders in the West, attacking them receives the greatest level of support."
He also embraced the myths of an epic, centuries-long struggle between the white Christian West and Islam with the defeat of the Ottomans in 1683 at the ports of Vienna as its peak. Inscribed on Tarrant's weapons were the names of Serbs who had fought the Ottomans as well as references to the battle of Vienna. To Tarrant, the Ottomans' defeat in Vienna symbolized the victory of the mythical notion of a world of inviolable, homogeneous nations. "The idea that (medieval societies) are this paragon of unblemished whiteness is just ridiculous. It would be hilarious if it weren't so awful," said Paul Sturtevant, author of The Middle Ages in the Popular Imagination.
Much like popular perception of the battle for Vienna, Tarrant's view of history had little relation to reality. A multi-cultural empire, the Ottomans laid siege to Vienna in cooperation with Catholic French King Louis XIV and Hungarian Protestant noble Imre Thokoly as well as Ukrainian Cossacks. Vienna's Habsburg rulers were supported not only by Polish armies but also Muslim Tartar horsemen. "The Battle of Vienna was a multicultural drama; an example of the complex and paradoxical twists of European history. There never has been such a thing as the united Christian armies of Europe," said historian Dag Herbjornsrud. Literary scholar Ian Almond argues that notions of a clash of civilizations bear little resemblance to the "almost hopelessly complex web of shifting power-relations, feudal alliances, ethnic sympathies and historical grudges" that shaped much of European history. "The fact remains that in the history of Europe, for hundreds of years, Muslims and Christians shared common cultures, spoke common languages, and did not necessarily see one another as 'strange' or 'other,'" Almond said.
That was evident not only in the Battle of Vienna but also when the Ottomans and North Africa's Arab rulers rallied around Queen Elizabeth I of England after the pope excommunicated her in 1570 for breaking with Catholicism and establishing a Protestant outpost. Elizabeth and her Muslim supporters argued that Protestantism and Islam were united in their rejection of idol worship, including Catholicism with its saints, shrines and relics. In a letter in 1579 to Ottoman sultan Murad III, Elizabeth described herself as the "most mighty defender of the Christian faith against all kind of idolatries." In doing so, she sought to capitalize on the fact that the Ottomans had justified their decision to grant Lutherans preferred commercial treatment on the basis of their shared beliefs.
Similarly, historian Marvin Power challenges the projection of Chinese history as civilizational justification of the party leader's one-man rule by Xi Jinping and Fudan University international relations scholar Zhang Weiwei. Amazon's blurb on Zhang's bestselling The China Wave: Rise of the Civilizational State summarizes the scholar's rendition of Xi Jinping's vision succinctly: "China's rise, according to Zhang, is not the rise of an ordinary country, but the rise of a different type of country, a country sui generis, a civilizational state, a new model of development and a new political discourse which indeed questions many of the Western assumptions about democracy, good governance and human rights." The civilizational state replaces western political ideas with a model that traces its roots to Confucianism and meritocratic traditions.
In his sweeping study entitled China and England: The Preindustrial Struggle for Justice in Word and Image, Powers demonstrates that Chinese history and culture is a testimony to advocacy of upholding individual rights, fair treatment, state responsibility to its people, and freedom of expression rather than civilisationalism, hierarchy and authoritarianism. Powers extensively documents the work of influential Chinese philosophers, writers, poets, artists and statesmen dating back to the 3rd century BC who employed rational arguments to construct governance systems and take legal action in support of their advocacy. Powers noted that protection of free speech was embedded in edicts of the Han Emperor Wen in the second century BC. The edicts legitimized personal attacks on the emperor and encouraged taxpayers to expose government mistakes. The intellectuals and statemen were the Chinese counterpart of contemporary liberal thinkers.
In a lot of ways, Russia and the Russian Orthodox Church have understood the utility of civilisationalism far better than others and made it work for them, certainly prior to the Russian intervention in Syria. At a gathering several years before the intervention, Russia achieved a fete that seemed almost unthinkable. Russia brought to the same table at a gathering in Marrakech every stripe of Sunni and Shiite political Islam.
The purpose was not to foster dialogue among the various strands of political Islam. The purpose was to forge an alliance with a Russia that emphasized its civilizational roots in the Russian Orthodox Church and the common values it had with conservative and ultra-conservative Islam. To achieve its goal, Russia was represented at the gathering by some of its most senior officials and prominent journalists whose belief systems were steeped in the values projected by the Church. To the nodding heads of the participating Muslims, the Russians asserted that Western culture was in decline while non-Western culture was on the rise, that gays and gender equality threaten a woman's right to remain at home and serve her family and that Iran and Saudi Arabia should be the model for women's rights. They argued that conservative Russian Orthodox values like the Shariah offered a moral and ethical guideline that guarded against speculation and economic bubbles.
The Trump administration has embarked on a similar course by recently siding in the United Nations Commission on the Status of Women with proponents of ultra-conservative values such as Saudi Arabia, Bahrain, Iraq and several African countries. Together they sought to prevent the expansion of rights for girls, women, and LGBT people and weaken international support for the Beijing Declaration, a landmark 1995 agreement that stands as an internationally recognized progressive blueprint for women's rights.
The US position in the commission strokes with efforts by conservative Christians to reverse civilizational US courts decisions in favour of rights for women, minorities, members of the LGBT community, Muslims and immigrants and refugees. It is what conservative historian and foreign policy analyst Robert Kagan describes as the war within traditionally liberal society. It is that civilizational war that provides the rationale for Russian meddling in elections, a rational that goes beyond geopolitics. It also explains Trump's seeming empathy with Putin and other autocrats and authoritarians.
The US alignment with social conservatives contributes to the rise of the civilizational state. Putin's elevation of the position of the church and Xi's concentration of absolute power in the Communist Party strengthens institutions that symbolize the rejection of liberal values because they serve as vehicles that dictate what individuals should believe and how they should behave. These vehicles enable civilisationalism by strengthening traditional hierarchies defined by birth, class, family and gender and delegitimizing the rights of minorities and minority views. The alignment suggests that the days were over when Russian foreign minister Sergei Lavrov trumpeted that the West had lost "its monopoly on the globalization process" because there was a "market of ideas" in which different "value systems" were forced to compete.
Similarly, conservative American author Christopher Caldwell asserted that Orban's civilizational concept of an authoritarian Christian democracy echoed the kind of democracy that "prevailed in the United States 60 years ago" prior to the civil rights movement and the 1968 student protests. Orban's Hungary epitomizes the opportunism that underlies the rise of the civilizational state as a mechanism to put one's mark on the course of history and retain power. In Orban's terms, civilizational means not Christianity as such but those Christian organizations that have bought into his authoritarian rule. Those that haven't are being starved of state and public funding.
Civilisationalism's increased currency is evident from Beijing to Washington with stops in between. Trump's and Steve Bannon, his former strategy advisor's beef with China or Russia is not civilizational, its about geopolitical and geo-economic power sharing. In terms of values, they think in equally civilizational terms. In a speech in Warsaw in 2017, Trump declared that "the fundamental question of our time is whether the west has the will to survive" but assured his audience that "our civilization will triumph." Bannon has established an "academy for the Judeo-Christian west" in a former monastery in the Italian town of Collepardo. The academy intends to groom the next generation of far-right populist politicians.
It is initiatives like Bannon's academy and the growing popularity of civilizational thinking in democracies, current and erstwhile, rather than autocracies that contribute most significantly to an emerging trend that transcends traditional geopolitical dividing lines and sets the stage for the imposition of authoritarian values in an emerging new world order. Interference in open and fair elections, support for far-right and ultra-conservative, family-value driven Western groups and influence peddling on both sides of the Atlantic and in Eurasia at large by the likes of Russia, China and the Gulf states serve the purpose of Bannon and his European associates.
Civilizationalists have put in place the building blocks of a new world order rooted in their value system. These blocks include the Shanghai Cooperation Organization (SCO) that groups Russia, China, Kazakhstan, Kyrgyzstan, Tajikistan and Uzbekistan. The grouping is centred on the Chinese principle of non-interference in the sovereign affairs of others which amounts to support for the region's autocratic regimes. The SCO's Tashkent-based internal security coordination apparatus or Regional Antiterrorist Structure (RATS) has similarly adopted China's definition of the "three evils" of terrorism, extremism, and separatism that justifies its brutal crackdown in Xinjiang.
Proponents of the civilizational state see the nation state and Western dominance as an aberration of history. British author and journalist Martin Jacques and international relations scholar Jason Sharman argue that China's history as a nation state is at best 150 years old while its civilizational history dates back thousands of years. Similarly, intellectual supporters of Modi's Bharatiya Janata Party (BJP) project India as a Hindu-base civilization rather than a multi-cultural nation state. Modi's minister of civil aviation, Jayant Sinha, suggests that at independence, India should have embraced its own culture instead of Western concepts of scientific rationalism. Talking to the Financial Times, Sinha preached cultural particularism. "In our view, heritage precedes the state… People feel their heritage is under siege. We have a faith-based view of the world versus the rational-scientific view."
Arab autocracies like Saudi Arabia, the United Arab Emirates and Egypt have stopped short of justifying their rule in civilizational terms but have enthusiastically embraced the civilizational state's rejection of western notions of democracy and human rights. One could argue that Saudi Arabia's four decade long global propagation of ultra-conservative strands of Islam or the UAE effort to mould an Islam that is apolitical and adheres to the principle of obedience to the ruler is civilizational in nature.
Islamic law scholar Mohammed Fadel argues that one reason why Arab autocracies have not overtly embraced civilisationalism even though they in many ways fit the mould is the absence of a collective memory in post-Ottoman Arab lands. To explicitly embrace civilisationalism as a concept, Arab states would have to cloak themselves in the civilizational mantle of either pan-Islam or pan-Arabism, which in turn would require regional integration. One could argue that the attempt by Saudi Arabia and the UAE to impose their will on the Middle East for example with the boycott of Qatar is an attempt to create a basis for a regional integration that they would dominate.
The rise of the civilizational state with its corporatist traits raises the spectre of a new world order whose value system equates dissent with treason, views an independent press as the 'enemy of the people' and relegates minorities to the status of at best tolerated communities with no inherent rights. It is a value system that enabled Trump to undermine confidence in the media as the fourth estate that speaks truth to power and has allowed the president and Fox News to turn the broadcaster into the United States' closest equivalent to state-controlled television. Trump's portrayal of the media as the bogeyman has legitimized populist assaults on the press across the globe irrespective of political system from China and the Philippines to Turkey and Hungary. It has facilitated Prince Mohammed's effort to fuse the kingdom's ultra-conservative interpretation of Islam with a nationalist sentiment that depicts critics as traitors rather than infidels.
In the final analysis, the tacit understanding on a civilisationalism-based value system means that it's the likes of New Zealand, Norway and perhaps Canada that are putting up their hands and saying not me instead of me too. Perhaps Germany is one of the countries that is seeking to stake out its place on a middle ground. The problem is that the ones that are not making their voices heard are the former bastions of liberalism like the United States and much of Europe. They increasingly are becoming part of the problem, not part of the solution.
Edited remarks at Brookings roundtable in Doha
You can't ask Trump not to use Twitter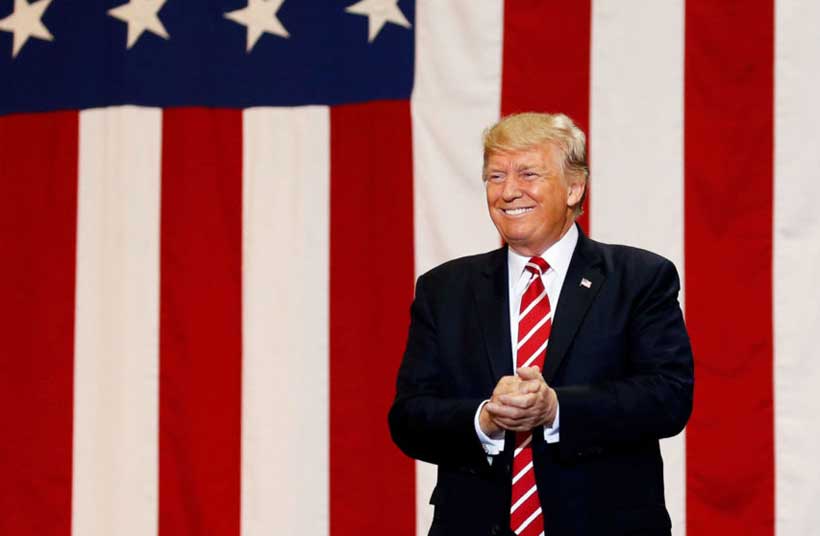 Oleg Shakirov, expert of the Center for strategic research and Russian International Affairs Council expert, tells PICREADI about digital diplomacy and how social media affects international relations.
Military Diplomacy as a Hybrid Instrument of National Power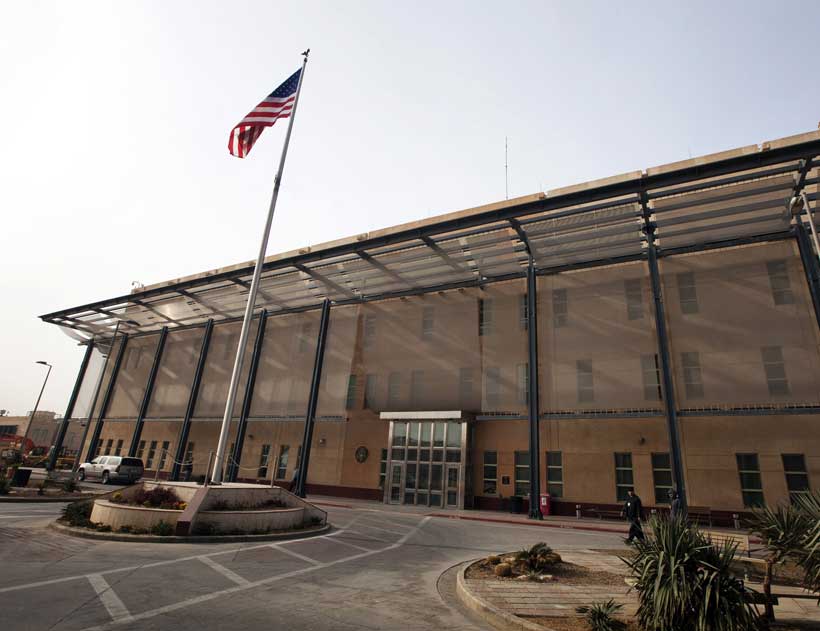 Today's complex security environment requires the United States to use all of its instruments of power to maintain its status in the world, as well as to protect its own interests and the interests of its allies. Traditionally, the instruments of power are separated into Diplomacy, Intelligence, Military, Economic, Financial, Information, and Law Enforcement, abbreviated as DIMEFIL in nearly every United States military Professional Military Education (PME) school. In almost all cases, the Military is considered the strongest of those instruments of power while Diplomacy is too often give short shrift. However, the continued use of Military Diplomacy offers a hybrid instrument of power to help connect with allies across regions while advancing the interests of the United States. This article will look at military diplomacy as a potential hybrid instrument of national power and how the Office of Security Cooperation-Iraq (OSC-I), under the U.S. Embassy Baghdad and U.S. Central Command utilized military diplomacy to reconnect Iraq with its neighbors in the Middle East.
The current United States National Security Strategy (December 2017) lays out the importance of continuing to engage with our partners and potential allies. It states, "Diplomacy catalyzes the political, economic, and societal connections that create America's enduring alignments and that build positive networks of relationships with partners." The Diplomacy and Statecraft section goes on to identify three different types of diplomacy: Competitive Diplomacy, Tools of Economic Diplomacy and Information Statecraft.
Similarly, the Military instrument of national power is mentioned throughout the 2017 National Security Strategy. From protecting the American people to defeating Jihadist terrorists, the military instrument of power is weaved throughout the document. However, there is a gap within the 2017 National Security Strategy. The article attempts to draws a cleaner line between the use of the United States military and its diplomatic efforts. The use of military diplomacy is an important tool not addressed in the National Security Strategy and one that can help bridge this gap.
What is military diplomacy
There is not a standard definition of military diplomacy. Erik Pajtinka defines military diplomacy as,
"A set of activities carried out mainly by the representatives of the defense department, as well as other state institutions, aimed at pursuing the forcing policy interests of the state in the field of security and defense policy, and whose actions are based on the use of negations and other diplomatic interests." He goes on to define military diplomacy as "a specific field of diplomacy which focused primarily on the pursuit of foreign policy interests of the state in the field of security and defense policy."
Amy Ebitz, in her paper from the Brookings Institute titled, "The Use of Military Diplomacy in Great Power Competition: Lessons Learned from the Marshall Plan," states Military diplomacy can also be referred to as "defense diplomacy," soft power," "military public diplomacy," and "strategic communication. Her terms of either defense diplomacy or military public diplomacy align well with the above definition of military diplomacy. However, use of soft power and strategic communications do not. Soft Power, as originally coined by Joseph Nye, refers to, "the ability of a country to persuade others to do what it wants without force or coercion." This often is accomplished by projecting soft power through companies, foundations, universities, churches, and other institutions of civil society. I would argue soft power falls more in the information instrument of national power and not within the military instrument.
Strategic communications is defined in the International Journal of Strategic Communications as,
"The purposeful use of communication by an organization to fulfill its mission. Six relevant disciplines are involved in the development, implementation, and assessment of communications by organizations: management, marketing, public relations, technical communications, political communication and information/social marketing campaigns."
Using this definition as a base, military diplomacy does not fit well into these categories of strategic communications.
For the purpose of this paper, Erik Pajtinka's definition, "A set of activities carried out mainly by the representatives of the defense department, as well as other state institutions, aimed at pursuing the forcing policy interests of the state in the field of security and defense policy, and whose actions are based on the use of negotiations and other diplomatic interests," will be used to guide this article.
There are three main parts of Pajtinka's definition of military diplomacy. First, "The activities are carried out mainly by the representatives of the defense department." This is a critical difference between traditional diplomacy. Rather than traditional diplomats in the lead, different representatives from the Department of Defense are leading these efforts.
Next, the activities are, "Aimed at pursuing the foreign policy interests of the state in the field of security and defense policy." As with most actions at the strategic level, the activities of military diplomacy must focus on the foreign policy interests of the government. However, a key difference is these foreign policy interests are in the fields of security and defense policy. The focus on these two traditionally military related fields helps clarify where traditional diplomacy ends and military diplomacy begins.
Finally, those implementing military diplomacy conduct their activities, "Based on the use of negotiations and other diplomatic interests." Unlike other traditional military activities to work with partner nations, military diplomacy leads through negotiations and other diplomatic interests before entering back into traditional military endeavors. This will be explained further in the example of the Office of Security Cooperation-Baghdad's efforts.
The Department of Defense has a variety of tools available to promote military diplomacy. First and foremost are the Combatant Commanders themselves. These four-star General Officers are responsible for specified geographic regions across the globe. Within each combatant command, the leadership interacts with numerous countries across their footprint. For example, U.S. Central Command (CENTCOM) has an area of responsibility of more than 4 million square miles, populated by more than 550 million people from 22 ethnic groups speaking over 18 languages. Equally important, CENTCOM partners with 20 nations from Kazakhstan to Egypt. Each United States combatant command has similar footprints, getting to interact with nearly every nation on the globe in some capacity.
The Commander of a combatant command interacts with all of the nations within their footprint. When visiting one of the countries in their area of operations, they coordinate with both the U.S. Ambassador responsible for the country team and the security cooperation office within the host nation. The result is a high ranking military diplomat, synchronized with the leading Department of State person in country, and bringing a massive capability to work with partner nation security forces.
Combatant commands have a large tool kit from which to pull from to help move U.S. interests forward. This includes all branches of the military (Army, Navy, Air Force, Marines) as well as the ability to serve as a coordinator between nations who may not have the friendliest of histories. Each branch of the service under the combatant commands carries with it leadership, units and expertise within their respective regions. The result is a massive amount of capability to conduct military diplomacy.
Military diplomacy in Iraq 2017-2018
As Iraq achieved success against Islamic State (IS) forces in 2017, there was a palpable shift from the use of military power to military diplomacy. After decades of isolation brought by previous Iraqi actions, United Nations sanctions and violence following the 2003 invasion of Iraq, the Government of Iraq only had one neighbor to turn to for help within the region: Iran. Sharing a major border of nearly 875 miles, these two countries have always been and will always be neighbors. As a result, there is a massive amount of legal and illegal trade crossing their borders. Additionally, the commonality of the Shia religion in both countries connects them on another level. The two have been, and will be tied together due to their proximity and shared backgrounds.
However, Iraq needed other partners in their region besides Iraq. As a result, the Office of Security Cooperation-Iraq(OSC-I), located within the U.S. Embassy in Baghdad, focused on using military diplomacy to help Iraq break out of its isolation. Traditionally, Security Cooperation offices focus on the sale of U.S. military equipment to a host nation. OSC-I works for both for the U.S. Chief of Mission in Iraq, and for U.S. CENTCOM. This placed it in a perfect position to facilitate military diplomacy.
In mid-2017, OSC-I had two main lines of effort. The first was traditional security assistance: the sale of equipment and parts to the Iraqi government. The second, defense institution building, focused on security sector reform and the building of the necessary institutions to sustain their security forces. Eventually, the priority of effort shifted to the important work of ensuring the sustainability of defense institutions. However, as the ISIS fight within Iraq concluded, senior leadership within both Department of State and Defense realized Iraq needed local partners to break out of its isolation. As a result, OSC-I developed a third line of effort: Regional Engagements (see Figure 1).
The regional engagement effort became a classic case of implementing military diplomacy to help a partner nation, Iraq. Knowing Iraq was isolated with only Iran as a local partner, the use of military diplomacy became a critical component of reconnecting Iraq with their other neighbors more friendly to the United States. The goal was to reconnect Iraq with its neighbors through military-to-military engagements to encourage a confident, independent Iraq and reduce Iraq's isolation. As a result, military diplomacy became a major effort between the United States and Iraq.
OSC-I, working with the Department of State and CENTCOM, reached out to surrounding neighbors and their militaries to increase military-to-military cooperation. This was the first step of military diplomacy. The initial plan was to engage at the Chief of Defense level between neighbors. With direct access to the Iraqi Chief of Defense, OSC-I was perfectly positioned to use military diplomacy.
First and foremost, this effort was coordinated through and approved by both the U.S. Ambassador and the CENTCOM Commander. The coordination between the two leads for both the diplomacy and military instruments of national power already had a solid relationship OSC-I was able to benefit from.
Getting the process started was not as easy as a phone call. The military diplomacy process began by coordinating invitations through the Department of State and the Iraqi's Ministry of Foreign Affairs. Additionally, CENTCOM was able to leverage its "power to convene" through its Commander at the time, General Joseph Votel. He and his staff served as the coordination link between the U.S. Embassy, OSC-I and the Iraqi Chief of Defense. Once coordinated, formal invitations were sent from the Iraqi Ministry of Foreign Affairs to their corresponding Ministries of Foreign Affairs in both Jordan and Saudi Arabia. Once the invitations were received, and confirmed by the Security Cooperation offices in both Jordan and Saudi Arabia, CENTCOM contacted both Chiefs of Defense to emphasize the importance of the upcoming meeting, and added the CENTCOM Commander would serve as the host.
The first result of this military diplomacy effort was a tri-lateral engagement in July 2017. The Chiefs of Defense of both Jordan and Saudi Arabia met with the Iraqi Chief of Defense in Baghdad. This initial meeting set the groundwork for future bi-lateral meetings between the Chiefs of Defense, and their respective staffs to improve communications and coordination between the neighboring countries. For OSC-I, this successful tri-lateral engagement demonstrated the power of military diplomacy when properly coordinated and supported by both Department of State and Department of Defense.
Another meeting rapidly followed, this time a bi-lateral between the Iraqi and Jordanian Chiefs of Defense. Discussion focused on the reopening of the Treybil border crossing between Iraq and Jordan. Closed during the Iraq War in 2003, the Treybil Highway served as a main trading route between Baghdad and Amman. A similar process occurred: coordination between embassies, the security cooperation offices and CENTCOM. Invitations were coordinated through the U.S. Embassy then the Iraqi Ministry of Foreign Affairs. The invitation went to the Jordanian Ministry of Foreign Affairs, and once the Security Cooperation office confirmed receipt, CENTCOM connected with the Jordanian Ministry of Defense to offer their support for the conference. A meeting soon followed. As a result of this meeting between the Jordanian and Iraqi Chiefs of Defense, staff working groups were established. Their work resulted in the Treybil border crossing reopened in August 2017, serving as a main trade route between the two nations and taking a major step towards normalizing relations.
Next, the Saudi Arabian and Iraqi Chiefs of Defense met in a bi-lateral engagement hosted by CENTCOM and coordinated by the Office of Security Cooperation-Iraq. The result of this military diplomacy effort was the reopening of the Arar border crossing for the first time in 27 years. This key border crossing was closed in 1990 after the countries cut ties following Saddam Hussein's invasion of Kuwait. The reopening assisted Iraqi religious pilgrims headed to Mecca during the Haj season. The governor of Anbar province, Sohaib al-Rawi said, "This is a great start for further future cooperation between Iraq and Saudi Arabia." Again, coordination occurred between both U.S. embassies in Iraq and Saudi Arabia, between the Security Cooperation offices overseen by CENTCOM made this important military diplomacy success story a reality.
After the September 2017 Kurdish referendum, tensions between Iraq and Turkey were extremely high. Turkey moved additional forces to the Iraqi border in response to the Kurdish vote for independence. Conflicts flared up between Iraqi troops and Kurdish fighters. The need for military diplomacy was needed more than ever.
Again, through military diplomacy, a tri-lateral discussion between the Iraq, Turkey and the United States was set up. Senior leaders in attendance included European Commander, General Curtis Scaparrotti, Turkish Chief of Defense General Hulusi Akar, Iraqi Chief of Defense, General Othman al-Ghanimi and U.S. Central Command Commander General Joseph Votel. The meeting occurred in Ankara, Turkey on December 14, 2017. This was again coordinated across both U.S. embassies, and in this case, two Combatant Commands to make this example of military diplomacy occur.
The result of this meeting was the reopening of communications between the Turkish and Iraqi Chiefs of Defense. This was both extremely important and timely as Iraqi and Turkish troops faced off against one another on their border. The two Chiefs of Defense, shepherded by their U.S. combatant command counterparts, were able to meet face-to-face and reestablish a civil dialogue. The result was an increase in positive communications between the two military Chiefs and a reduction in tensions between the two neighboring militaries.
With a taste of success, the Iraqi Chief of Defense then asked through the Office of Security Cooperation-Iraq to meet with his Kuwaiti counterpart, a meeting that had not happened between the two countries since the invasion of Kuwait in 1990. Again, coordination between the Iraq and Kuwait embassies started the process. Invitations followed and the meeting was set up.
The meeting between the Kuwaiti Defense Minister and the Iraqi Chief of Defense occurred on January 23, 2018. U.S. Central Command Commander, General Votel hosted the historic meeting, helping to reopen the lines of communication between these two former enemies. The result was an agreement for both militaries to continue to work together and begin developing longer-term security cooperation arrangements, an important step to normalizing relationships between two former enemies. This and the other examples demonstrate what can be accomplished by military diplomacy when coordinated properly.
Key to these military diplomacy successes was ensuring the Department of State Chief of Mission was tied into all discussions and approved of these efforts. In Iraq, there were weekly video teleconferences between the CENTCOM Commander and the U.S. Ambassador where current issues were discussed. Prior to any visit to Iraq, the CENTCOM Commander coordinated with the Ambassador to better, understand the priorities of the Department of State, and ensure CENTCOM was on the same message as the Chief of Mission.
Combatant Commands also have the ability to host regional ambassador conferences, such as the one hosted in Qatar by CENTCOM on October 19, 2018. The conference included chiefs of defense from the Gulf Cooperation Council for the Arabian States of the Gulf Region Countries: Kuwait, Bahrain, Oman, Qatar, Saudi Arabia ad United Arab Emirates, as well as Jordan and Egypt. The respective U.S. Ambassadors from each country attended and the U.S. CENTCOM forward headquarters in Qatar was a perfect spot to host the meeting. These conferences are another great example of military diplomacy in action.
Principles of Military Diplomacy
The examples above highlight the capabilities of using military diplomacy to further the interests of a country, in these cases the United States. Based on the previous definition of military diplomacy and the actions of the Office of Security Cooperation-Iraq, this article recommends four principles of Military Diplomacy.
First, the Chief of Mission/U.S. Ambassador/Chief Diplomat is in the lead. Within a host nation, it is the Chief of Mission responsible for all U.S. actions. Coordination through the Embassy is a necessity and must be paramount for any military diplomacy effort to be successful. Efforts at military diplomacy without this coordination at the highest levels will not only result in failure, but also sour the critical relationship between State and Defense elements on the ground.
Second, military diplomacy requires the support of the military. While this may sound like an obvious principle, military diplomacy requires elements of the Department of Defense to be involved, and to have something to offer. As mentioned earlier, Defense elements have a large toolkit to tap into. From traditional security cooperation efforts to hosting military to military engagements, military diplomacy requires the military. Militaries throughout the world have common experiences and shared languages. They are most adept at working with fellow militaries.
Third, any military diplomacy efforts must work through the host nation process. In the case of Iraq, invitations to bring in senior ranking military members from neighboring countries required an invitation from the Ministry of Foreign Affairs. It was the same for when the Iraqi Chief of Defense was invited to other nations: the inviting nation would send an invitation through its Ministry of Foreign Affairs to the Iraqi MFA. These efforts took time, and sometimes resulted in frustration on the American side as invitations were lost, or caught up in bureaucracy. That being said, the U.S. State and military members were able to keep tabs on the status of the invitations and query to the status.
Fourth and finally, set small goals. Sometimes just having the two senior leaders meet is an accomplishment in itself. Many involved in military diplomacy expected rapid results from all the coordination efforts. However, this often is not the case. Goals are not often met in the first or second meeting of these senior leaders. However, as demonstrated above, sometimes just having those two senior military leaders meet results in positive press, increased dialogue and the thawing of long cold relationships.
When properly coordinated with the Chief of Mission, military diplomacy is an effective instrument of national power. The combatant commands have the leadership, the staff, and resources to enforce their "power to convene" utilizing military diplomacy. Bringing key military leadership from different nations together is one of the important components of military diplomacy. This is not limited to the United States. Recent tensions between North Macedonia and Greece were reduced by military diplomacy between the two nations. Most militaries have the capacity, with the support from their diplomatic branches, to successful utilize military diplomacy.
More studies and research needs to look at the advantages and disadvantages of utilizing military diplomacy to help the United States achieve its stated policy goals, especially as we move back into an era of great power competition. The use of military diplomacy as a hybrid instrument of national power for the United States has provided tangible achievements in achieving foreign policy goals in the past. It must continue to do so in the future.