Choosing 'the better evil'? The contrast effect and the relative nature of soft power
It is an established article of faith in the discipline of international relations that in formulating their foreign policies, in selecting certain courses of action over others, and especially when it comes to the business of forming allies and selecting trading partners, states do so through a rational analysis of costs and benefits to be obtained from selecting one "partner" over another (Diego, 2010: 265).
States broaden their appeal not only through coercive means such as military or economic power, but also through means of persuasion; what is termed soft power. This paper deduces from this that there exists what may be called a contrast effect that renders one state more favourable to another as a choice of ally or partner than another specific state. Therefore, in line with such a logic, soft power can be said to be relative as well as relational; it is, in other words, a foreign policy instrument that should not be looked at as an absolute phenomenon but by way of comparing, and denoting that each state's soft power advantage comes about due to the soft power of another state being diminished in the subjective perception of the appraising state. Observed in these terms, we can go so far as to deduce that the negative image of one state can help benefit that of another. Thus the concept of soft power can be said to include at least three actors at any given moment: the appraising actor, as well as at least two actors being actively compared to one another in terms of their appeal, or soft power, qua being a potential ally, a trading partner or any other relational role than can be entered into with the appraising state.
In order to make its case, the paper will conjure up the concept of soft power as articulated by Joseph Nye and as elaborated on by subsequent commentators, and then articulate the concept as it may pertain to the theses laid out in this paper. Secondly, the paper will explicate what may be said to be a contrast effect in the observed tendency of states to weigh their options and pursue, or abandon, one course of action over another, and therefore select some allies/partners over others. The paper will then synthesise these two notions and seek to show instances in history, and contemporary international affairs, that may be said to be proof of the argument being made. Finally, the paper will evoke and subsequently incorporate some possible scenarios that can be said to not fit within the thesis. By way of conclusion, the paper will offer discuss methods through which the thesis can be evaluated.
Soft power in context
Apart perhaps from the description of the international arena as anarchic, the concept of soft power has become one of the mainstays of international relations scholarship – and practice. Though there is some debate over the idea (Paruk, 2014: 57), it has enjoyed a near-unanimous acceptance amongst scholars. Soft power is a concept developed by Joseph Nye in the wake of the end of the Cold War to describe the usage of diplomacy to attract and co-opt as opposed to coercion, what is traditionally understood to be hard power – military, economic sanctions and isolation. In Bound to Lead (1990), Nye wrote that "when one country gets other countries to want what it wants might be called co-optive or soft power in contrast with the hard or command power of ordering others to do what it wants." The concept was further developed in his subsequent Soft Power: The Means to Success in World Politics (2004). In other words, soft power is the ability to shape the preferences of other states by appeal and attraction to one's cause. Sources of soft power may include the attractiveness of a particular culture, the political ideals of the country or international policies, such as democracy and human rights championing, or indeed "policies that include the interests of others" (Nye, Creehan and Rahman, 2003: 46). Others have elaborated on this concept and added such phenomena as developmental models and trajectories as possible sources of soft power. Thus it may not be the wealth of a state that makes it more likely to get its way (that would be hard power), but the manner in which it has garnered it as well as the potential application of that model to other states' own domestic settings. This is particularly said to apply to China, which has been lauded as a source of inspiration for the "global South", which is in search of development along the lines of China (Monsoon, 2009).
Though the US and Europe are the soft power centres of the world (Nye, 2003), in The Charm Offensive (2008), Joshua Kurlantzick painstakingly details the manner in which China has been using its soft power to garner trade partners the world over. In the past twenty-five years China has increasingly harnessed and spread its cultural appeal in its places as diverse as Thailand and Africa. Through an investment of over a billion dollars, such media outlets as Language Exchange programmes, the Beijing Review magazine and the CCTV network have been established in order to foster foreign consumption of news and narratives from a Chinese political and economic perspective.
South Korea has also been on an active path to heighten and make the most of its soft power around the world. Among the most prominent of its moves is perhaps the usage of 'gastro-diplomacy,' through which South Korea has literally vied for "access to mouths" in places such as the US, Canada and Europe. Perhaps the Korean pizza waffle is the most salient exemplar of this; in under a decade, between 2000 and 2016, about 2,000 Korean pizza waffle restaurants have been opened in the US and Europe, as well as Africa. This has helped export a bit of Korea to the rest of the world. And it has had the added benefit of bringing in more tourists who want to see more of the country's vibrant culture (Harthone, 2016).
There can be such a notion as "too much soft power", however. As Nye, Creehan and Rahman (2003: 46-47) elaborated "Soft power, however, is not without its costs. It can create a backlash if there is a feeling of cultural domination or imperialism, and…it is worth noticing that US culture is not attractive in all parts of the world. For instance, in conservative Islamic states, there is much about Hollywood that is unattractive."
There have since been criticism of Nye's theoretical framework of soft power. For example, the historian Niall Ferguson discounted it as being "well, soft" (in Nye, 2003: 74). But one of the more sound criticisms came in Mingjiang Li's 2009 book, Soft Power: China's Emerging Strategy in International Politics. Li paid particular attention to Nye's conceptualization of soft power, making the case that "soft power does not exist in the nature of certain resources of power but rather it has to be nurtured through a soft use of power" (2009: 3), and adding further that soft power "has to be intentionally cultivated through prudent use of all sources of power available in certain social relationships" (2009: 3). There has also been criticism that "Nye did not provide a clear line between the two, which leaves the definitions blurred. By way example they indicate that "if country A provides economic aid to country B without explicitly or implicitly asking for any favor in return, is that soft power or hard power for country A?"" (Paruk, 2014: 57). But these criticism, and almost very self-consciously, do not discount the existence of soft power but rather are perplexed as to how it may be said to work. The first point of criticism may be said to expand the concept of soft power and in no way disproves it, but rather, in much the same fashion as the present paper, looks into various other means through which soft power is incarnated. In responding to the latter point, Nye has stated that soft power is not a substitute for soft power, but the two may coexist and complement one another. For example, hard power was necessary in pushing back against the Taliban in Afghanistan, but attraction of moderate Muslims to the US's course can only take place through soft power means (Nye, 2003: 76).
The contrast effect
Israel is lauded as the only true democracy in the Middle East. South Korea is seen in high esteem in its sharp distinction from its bellicose neighbour to the north in the form of the Democratic People's Republic of Korea. Germany has gained an image as a welcoming society since taking in the hundreds of thousands of Syrian refugees which its European Union counterparts turned away. And neutral Switzerland is much celebrated in light of the historically war-prone neighbours which surround it in continental Europe. The negative image of one state, or indeed more states, can make another seem rather more positive. That is the thesis of this paper. In selecting allies, for example, states do so through a continuous measuring and assessment of their present partner vis-à-vis a potential alternative. This is the case made by Henrickson, in a contributory chapter to the edited volume, The New Diplomacy (2005), when stating that "public diplomacy should therefore be thought of as a form of engagement – intellectual engagement, as well as political and social engagement. Minds, as well as hearts, must be won. The 'power of the better argument' should thus be considered integral to the concept of public diplomacy" (Henrikson, 2005: 71; italics added). And while it is indeed true that we live in an era of multilateralism, in which states tend to maintain diplomatic relations with all other states, and in the wake of the United Nations states tend to cooperate with almost all other states in the world, even if indirectly, nevertheless, there is also the inescapable reality that multilateralism has its limitations and global landscapes sometimes present scenarios in which states have to select one partner over another. For example, in pursuing regime change in Iraq, the United States found that that notion did not enjoy universal appeal, and was forced to go at it with minimal support from a "coalition of the willing". Indeed, scarcely has the world ever agreed upon anything – from the Kosovo Question, to lack of cooperation in the Syrian crisis we are reminded of this even in our own modern world with its monuments to common ground. The United Nations is, apart from being a wishful notion, a kind of oxymoronic expression.
Pursuing the better of two (or more) evils…
In the late eighteenth century, the Russian Empire was engaged in several wars against Persia, in which among Russia's allies were the small kingdoms of Georgia. In 1783, the chief kingdom of Georgia placed itself under Russia, and by 1881 its sovereign, King George XIII, reached the decision that Russia annex his territory (other Georgian principalities were soon taken over by Russia through conquest). With it being clear that domination by an external party was imminent, King George made the decision that he would rather have his territory be taken over by the Russians rather than by the Persians; a decision which may have been driven by Russia's comparative appeal over Persia – the Russians, like the Georgians were Christian, and had a longer history of engagement and cultural confluence with Georgia, as opposed to the Persians who were Shiite Muslims (Seton-Watson, 1961:19).
The Cold War was an international order sublimely self-aware in its being characterised by the question of soft power as the two superpowers were looking to not only outspend, outwit and ultimately outshine each other so as to attract allies at the expense of the other, but also to out-embarrass the other for the same ends. Each sought to obtain new allies based not only on its own merits, what we may today refer to as soft power, that it thought itself to have, but also on the failings of the opposition. The anti-Soviet propaganda associated with McCarthyism was not only restricted to the US domestic front but also exported to other parts of the world, and even the USSR's backdoor and satellite regimes, in Eastern Europe through the construction and sponsoring of radio stations such as Radio Free Europe and Radio Liberty (Urban, 1997).
It is clear from this that a state or any other international actor may see itself obtain soft power, or make gains in its soft power standing, without making any change to its own behaviour, but by there instead taking place a decline in the soft power of a competitor state or organisation. Indeed, some nations were founded on basis of the "contrast effect" and the relativity of soft power. For example, in the nineteenth century, in 1861, King Moshoeshoe of baSotho, predecessor to the present-day Lesotho, repelled by the prospect of annexation by the Dutch-settler republic of Orange Free State (Davenport, 1981: 105), asked that his territory be annexed by the British. The request was initially refused by the British High Commissioner Sir Philip Wodehouse, but in time events necessitated the incorporation of Basutoland and the kingdom gained protectorate status in 1868; while eventually all around it, the white supremacist South African regime enclosed and formed the eventual apartheid Republic of South Africa. Interestingly, and speaking to the significant soft appeal that the apartheid regime lacked but an ideal democratic South Africa possessed, plans were allegedly made for a union of Lesotho and South Africa after the dismantling of apartheid, but for various reasons these never came to fruition (Lemon, 1996: 263).
In the sections to follow, the paper will provide instances in contemporary international relations, which serve as examples of the relative nature of soft power. Each section will present the triadic relationship (A: X v Y) necessitated by the nature of soft power – the subheadings denote the appraiser actor as well as the two actors being weighed.
BRICS: Nigeria v South Africa
The African continent is on the main dominated by two economic giants – South Africa and Nigeria. When the decision was made to add an African country to the BRIC associaiton, then the four-state grouping of the fastest growing economies in the world, it was these two states which were obviously up for incorporation. No doubt, South Africa's political openness, redistributive policies, human rights record, voluntary abandoning of nuclear programme and peaceful transition from apartheid to democracy were key contributors in the inclusion of the republic as opposed to its West African counterpart which at the time had a still lacklustre human rights record and was characterised by unpredictability and the memory of military involvement in political life. The choice of South Africa over Nigeria, or any other Sub-Saharan African country, as a BRICS partner was therefore motivated by "the soft power bequeathed by its peaceful transition to democracy" as well as strong institutions which gave it the mantle of being the "go-to partner in Sub-Sahara Africa" (Draper, 2011: 209).
Africa: EU/US/West v China/BRICS/East
If there is any continuity for Africa relating to trade between the Cold War and post-Cold War era, it is that Africa continues to sees itself as being in a position of dependency. Africa accounts for only about 2.4 per cent of global production and trade (Brazil alone in 2014 accounted for 2.8 percent [Roux, 2014: 178]), and most of this trade is from imports. Through the asymmetrically-determined architecture of international trade, African states are denied external markets. Since "the West" determines and sets the rules, African states have been goaded into accepting terms of trade that are unfavourable to their growth (Sasaoka 2006). For example, the increasing pursuit of self-preservation closed off any prospect that the July 2008 Doha Development Round negotiations of the WTO would conclude in a manner that would be beneficial to Africa – and it did not, as agricultural tariffs were only removed for one good, bananas, imported to EU countries and the US from Africa, Asia and the Caribbean (Shah 2013). Added onto this reality is the fact that EU and US governments subsidize the agricultural sector, in which Africa has a natural niche (or comparative advantage to use World Bank and IMF parlance [Shah 2013]). This means that diversifying the African economy will prove very difficult; indeed it already has because African producers find that they cannot compete with the much cheaply-produced Western products in the Western markets (Brass 2008). Furthermore, European and American multinational corporations also come to have a crowding out effect in domestic African markets (Wilkinson, 2014).
Through partnership agreements such the Cotonou Partnership Agreement which was signed in 2000, the European Union provides African countries with access to some of its markets and "asks for compliance with a given set of good governance norms and procedures" (Gokcekus and Suzuki 2013). The relations are asymmetrical as African countries quite clearly need the partnership more than Europe needs concessions from African countries. The asymmetric relationship has thereby given the EU the power to impose on African countries what they deem better governance practices; as did the World Bank and the IMF through structural adjustment programmes (Gokcekus and Suzuki 2013).
Such realities have made the continent's leaders seek to pursue an alternative route, towards partners who would provide trade while not at the same time "enforcing" structural adjustments, which are deemed to represent an interference akin to "neo-colonialism". The perceived alternatives have been BRICS, especially India and China. Who have increasingly come to become major players in the African scene. And in terms of soft power, "by contrasting their motives of 'solidarity', 'mutual-benefits' and a fairer international trade system with a more negatively viewed West with neo-imperialist intentions China and India have been able to portray themselves in a positive light whilst validating their rhetoric of 'mutual gains', 'respect for sovereignty' and 'equality' between recipient and donor" (McCarthy, 2011: 16; italics added).
The anti-West and anti-Bretton Woods turn in Africa is particularly salient of soft power because these states and institutions have more in their financial coffers, physical capital, and are clearly willing to dish it out to African states, and yet due to historical experiences with the Washington-based financiers, sub-Saharan African countries are increasingly opting to pursue a course quite intentionally meant to distance themselves from the organisations for the less financially-studded but clearly more attractive route of BRICS, and even regional organisations such as the African Union, ECOWAS and SADC (Roux, 2014).
Other considerations
Why do states pursue amicable relations with organisations and states that are not doing good for them as opposed to pursuing alternative allies as our understanding of soft power would suggest? Such a dilemma – as seen for example in the tendency of former colonies to pursue asymmetrical trade relations with their former colonisers (Miller, 1966), as opposed to arranging more balanced and mutually beneficial ones with other states with whom such a history does not exist – may prove anathema to the very concept of relative soft power, if not the idea of rational choice theory itself.
Nevertheless, we should note not only the informational paucity that may be at work, but also the subjective nature of the act of weighing options on the part of the appraiser state, as well as the expense of abandoning one course of action over another. Equally significant is the fact that the path from conception to action is a rather gradual one, whose outcomes are not usually constant; made more so by the asymmetrical nature of information. It is also possible that the variables external observers such as scholars take note of are in fact only a small portion of the calculus being performed by the policymakers of appraiser state.
There have also been cases of mixed appraisals of external states by different sections within the population, as well as among the policymakers themselves. This is true of the US-Iran relationship under the Obama Administration during which the President is argued to have had a divergent view on the Iran nuclear deal and indeed pursued a settlement with the Middle Eastern country in spite of opposition from Congress. Another is when the IMF loans which received considerable opposition from the Greek public were accepted by the government regardless; or indeed in the Philippines where the Duterte government has sought to propound a substantially more pro-China policy, whilst polls continue to show that the US enjoys the most favourable ratings in that country than any other populace in the world (Pew Global Indicators Database, 2016). The first lesson to be gleaned from this is the extent to which soft power is not a straightforward phenomenon, and one with many areas in wait for further elaboration and study, and the second speaks to the dilemmas presented by the confluences and divergences between domestic considerations and international aspirations as part of the great ongoing (and probably irresolvable) debates in international relations scholarship.
Sometimes states have seemed to have no preference between one state or an alternative; something which may prove contrary to the argument being made in this paper. For example, after coming into power, Ayatollah Khomeini came to the conclusion that his newly declared Islamic Republic of Iran would uphold an alliance with neither the communist Soviet bloc, nor the capitalist West. Declaring them both to be "Satans", he chose to pursue the policy of non-alignment. Do moves such as this – of states choosing none of the so-called options available to them – disprove the concept of relative soft power? No. To further elaborate on the Iran case, it is worth noting that the Cold War was between more than just two actors, but really between three; the excesses of both the communists and the capitalists proved unappealing to some and thereby bred a third actor in the Cold War struggle, the Non-Alignment Movement. This is an example of an instance wherein there is more than two actors being weighted in terms of relative soft power by the appraising actor. And it is also worth noting that in speaking of the two "Satans", the Ayatollah, in precisely the relativistic outlook spoken of in this paper, differentiated between them and offered differential rankings with the US being the "greater Satan" and the Soviet Union being the "lesser Satan". And is this outlook, this weighing of degrees of compromise that each relationship may bring as opposed to another, not the way that states – African states towards the US and China, Bangladesh towards India and Pakistan, or Turkey towards the US and Russia – are want to think of, though not necessarily go so far as to label, their potential allies and partners?
Conclusions
Conceptualising the war on terror as being really a war between moderate and extremist Muslims, Joseph Nye himself long stated that "the United States must adopt policies that appeal to moderates and must use public diplomacy more effectively to explain common interests to would-be allies in the Muslim world" (2003: 75), in other words it must heighten its appeal vis-à-vis the moderate Muslims who stood to gravitate towards the extremists if the US appeared too "hawkish" in its conduct of the campaign against terrorism; especially if the US invaded (as it was then still planning to invade) Iraq. In essence, much of what this paper has done is elaborate on the obvious. Realists have long argued that economic and military – that is to say hard – power is to be looked at in relative as opposed to absolute terms; such is the root of the security dilemma in many ways. The thesis argued here, that there exists such a thing as the relative nature of soft power, is one that is quite elemental in many scholars' understanding of power in international relations; it has taken this paper to only articulate and raise some of the dilemmas it poses as well as explicates. To be sure, in showing that soft power is a dynamic and nominally a tripartite relationship, it has also raised the important dilemma of at what point can we state that an actor has lost its soft power appeal. In other words, what is the threshold point of soft power loss? A way, if only perhaps a complicated one, of resolving the dilemma would be for a set of indices which would measure the relative soft power of one actor in relation to another in the outlook of a given state.
Ramifications of The Pandemic In International Relations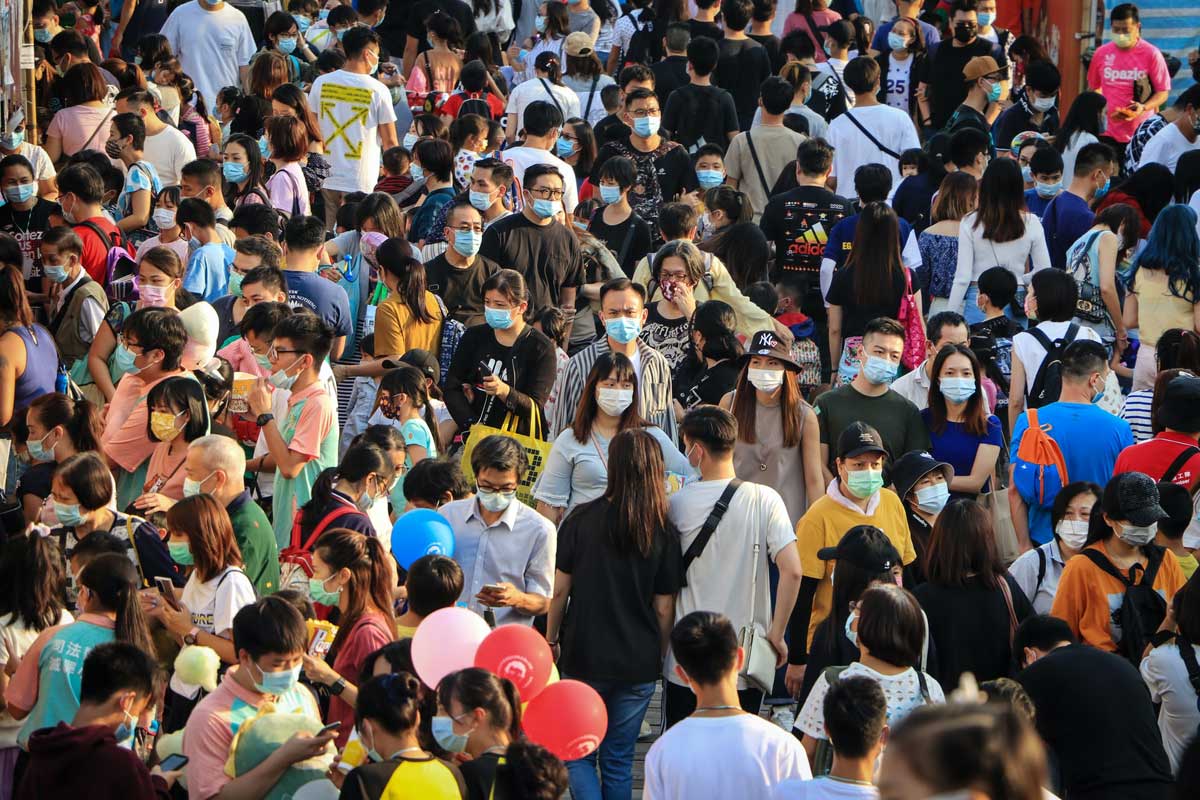 Ever since the global spread of the COVID-19 virus, claims have been made of the pandemic causing a massive impact in global politics and international relations. In the pre-pandemic era, international relations were defined by increasing bipolarity, greater isolationism, greater trade protectionism and increasing nationalism. While the West led by the US was gradually adopting a protectionist attitude, the East led by China in particular, was looking towards increasing multilateral cooperation. Alongside this, international organizations were seeing their roles diminishing. Moreover, populist leaders and authoritarian governments were gradually gathering influence globally, in stark contrast to a decline in democracy and neo-liberalism. These trends could be seen most clearly in the US/China conflict that has dominated most international relations rhetoric of the 21st century.
Although China had been hit with the pandemic first, through extreme lockdown measures, quick responses, mass screenings, targeted monitoring and an effective socio-political response, the country quickly reversed course and had flattened its curve by March, depicting the resilience of the country. With a mere 87,000 cases as of December 2020 in a country of 1.4 billion people, China's effective policies to deal with the pandemic can hardly be sidelined. Nevertheless, as the virus had been identified in China first, this triggered a massive backlash from the West, particularly the US, where President Trump blasted China for covering-up details about the virus. Rumors were spread by the White House itself about the virus originating from a Wuhan lab, and the virus was labeled the Wuhan Virus – a move discouraged by the WHO. This inflammatory language worsened relations between the two countries. Going even further, President Trump terminated US involvement in the World Health Organization, claiming it to be controlled by Chinese authorities.
With this move the influence of the world's most important health organization was weakened, further showcasing the decline of the liberal international world order, due to a diminishing trust in international organizations. Thus, the pre-Covid trend of a lack of trust in international organizations, continued during the COVID-19 pandemic as well. With Trump advocating for closed borders with his "We need the wall more than ever" expressions on Twitter, and similar far-right leaders like France's Le Pen ruing the "religion of borderless-ness" for the pandemic, the West's protectionist, nationalistic ideas showed no signs of abating even during a global crisis.
In stark contrast, the East led by China continued on its path of greater cooperation and interdependence, through bilateral and multilateral engagements. With the US leaving a void in the global leadership spot for handling the pandemic, China stepped in and offered to assist other countries in handling the outbreaks in their respective countries. China's foreign ministry's spokesperson, Hua Chunying, even stated that they would like to share China's good practice and experience.
Furthering its charm offensive, China started shipping out masks and ventilators to countries that were very badly hit by the pandemic, like Italy, Spain and Serbia. With the countries of the European Union shutting down their borders and hoarding domestic supplies, despite Italy's pleas for help, Italy turned to China for aid in fighting the coronavirus pandemic. This "mask diplomacy" along with China's Health Silk Road has served to strengthen global public health governance, as envisioned by China.
Undeniably, the pandemic's effects in the short-term have been wide-reaching, especially in the social and technological domain. However, expecting global politics and international relations to undergo a transformational change in the long-term, solely due to the COVID-19 pandemic is relatively far-fetched, especially if current global trends are assessed.
The virus may or may not have taken its toll on international diplomacy in the traditional context, but it has certainly shaken many things if not stirred them completely.
Diplomatic Fiasco: PTI Government's Failure on the Climate Diplomacy Front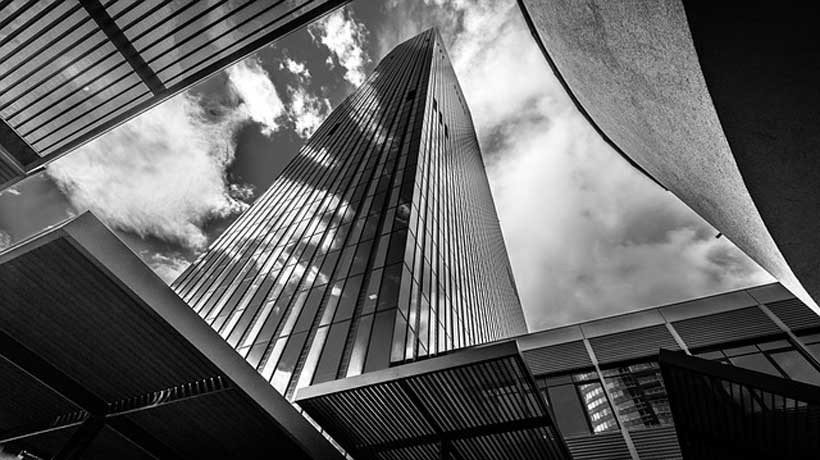 "Think about this: terrorism, epidemics, poverty, the proliferation of weapons of mass destruction – all challenges that know no borders – the reality is that climate change ranks right up there with every single one of them".– John F. Kerry
The United Nations General Assembly (UNGA) and United Nations Security Council (UNSC) have both declared that unrestrained climate change poses a threat to international peace and security. Presently, climate change is the biggest threat facing humanity. We all will witness its impacts, making it a critical foreign policy and diplomatic issue. Climate change will overturn the 21st century world order and characterize how we live and work. Even so, in the midst of a global pandemic, it is evident that climate change will be the major issue of this century. As countries will move toward rebuilding their economies after COVID-19, recovery plans will shape the 21st century economy in ways that are clean and green, safe and healthy, and more resilient. Over the last decade, foreign policymakers have taken measures to better understand climate risks. To date, foreign policy responses to climate change have primarily centered on the security repercussions of climate change.
To chart a fresh course ahead, in order to initiate a global fight against climate change, President Joe Biden welcomed a diverse set of leaders from around the globe to explicate the connections between climate security, climate change and broader foreign policy objectives. The list of invitee included world leaders like President Xi Jinping of China and Russia's Vladimir Putin, PM Modi of India, Sheikh Hasina of Bangladesh to attend the two-days meeting to mark Washington's return to the visible lines of the fight against climate risks. Though, Pakistan have its place in the same region, and fifth-most vulnerable country to climate change, it has been disqualified from the summit. Likewise, Biden dispatched his climate envoy, former secretary of state John Kerry, to prepare the ground for the summit in meetings with global leaders. The U.S. invited the leaders of the Major Economies Forum on Energy and Climate, which includes the 17 countries responsible for about 80-percent of global emissions and GDP, along with, heads of countries that are unambiguously vulnerable to climate impacts or are representing robust climate leadership.
The current global efforts towards mainstreaming of climate change in development policies and programs are getting more traction due to expanding avenues of domestic and international climate diplomacy. For developing countries, climate diplomacy is undoubtedly becoming a key incentive to integrate climate change issues into their foreign policy. Pakistan is also a relatively new player in the climate diplomacy arena with a nascent institutional setup. The climate diplomacy adaption experience of Pakistan is still at the embryonic stage. The main problem is the gradual decline in the aptitude and capacity of institution to develop a clear policy route. The policy decline is much more rapid under the PTI government. Pakistan's ambassadorial clout has eroded over the years due to political unpredictability and economic timidity. Similarly, the government has failed even to built a national narrative on climate change issue. Imran Khan has been warning the world of catastrophe if the climate problem is not addressed, but has failed to come out with a clear policy direction on the issue.
Among the many challenges fronting the Imran Khan government will be tackling the notoriously dysfunctional U.S. – Pakistan relationship. The Biden presidency has designated climate change as a critical theme of its foreign policy, and indeed aware of Pakistan's deep climate vulnerability. For the first time since the 9/11 terrorist attacks, Pakistan is not a foreign policy priority for U.S. administration. Many high-ranking Biden government officials, including climate change envoy John Kerry, know Pakistan well. When Kerry was Obama's secretary of state, co-chaired US-Pakistan Strategic Dialogue that counted renewable energy. Anybody familiar with how Islamabad and Washington have interacted over the last 74 years will resort to weary metaphors: a roller-coaster ride, the dynamic between an overbearing mother-in-law and daughter-in-law. Biden and his experienced team of ex-Obama administration officials are likely to press Pakistan – for Islamabad, it is a catch-22 situation. In the indigenous context, internal political strife in Pakistan and economic dependency on other countries have raised questions about our ability to effectively fight our case in international arena. The latest diplomatic fiasco speaks very loud and clear about the government's inability to deal with fast-changing geopolitics. Washington's broader interests in Asia, including relationships with China and India, will determine its policy at the Leaders' Summit on Climate. It seems, Pakistan has no friends in the Biden administration. Thus, out-of-the-box thinking is required for Pakistan's foreign policy decision makers.
Gender Diplomacy: A concern For International Politics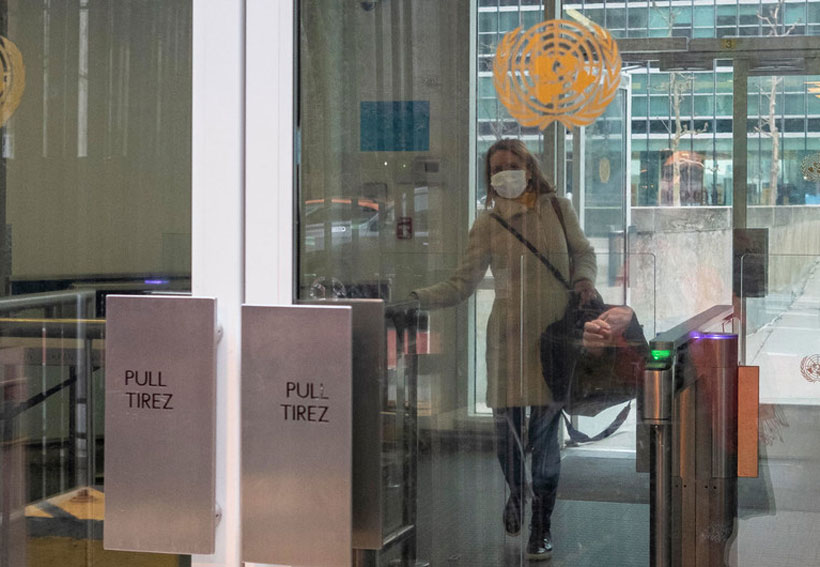 Diplomacy can be defined as an art of interaction between actors (states/ organizations) to achieve mutually benefitted desirable interests of pursuing parties, especially in the international arena of politics. While diplomacy is an integral part of the Liberal school of thought which has primarily dominated world politics, yet the field of diplomacy is itself deprived of liberal virtues of equality and parity. Weighing the balance of ratio between both genders in diplomacy, the dilemma of the day is that females do not reach the level of participation to be in parity with male partakers in diplomacy. Having a statistical outlook at patriarchy-ridden Foreign Services around the globe, female diplomats in Norway, Sweden, Finland, the United States of America, and France makeup to 30%-40% of Foreign Service. While even the developed states have not reached 50% of female diplomats in their respective states, developing states in the South show an even less percentile of female diplomats. South Asian states like Pakistan and India estimate to less than 15 and 20 percent of females in the skill of diplomacy, respectively.
Being an equal sharer in foreign policy-making and policy implementation is a fundamental democratic right of both genders; to serve the country and to shape the future of the land which is their identity, their respect, and their pride. Apart from this that the balanced ratio of diplomatic participants is an integral right, involving women in diplomatic interactions may aid and enhance the pursuance of goals by the states. I would like to back my argument with not only contemporary examples but historical evidence, as well. Turning pages of history back to 400 B.C. where women are named as 'weavers' in the writings of Aristophanes to Lysistrate; referring to women's role as skilled and accomplished diplomats who helped in the resolution of the Peloponnesian war. This act of inter-mingle, unifying, and peace-making through the prowess of consular skill set by then women is explained by Aristophanes in a phrase: 'Weavers of nations". This brings me to another point is that in contemporary times as pinpointed by the United Nations, the peace-processes in which women are engagers, 35% of those tend to last for at least 15 years.
While men are more forgoing towards minor details during foreign relation analysis, women tend to put more attention to minute details, which consequently results in the production of best-suited foreign policies. But it is noteworthy that to get potential benefit from this healthy difference in nature between males and females, it is potent enough to bring anequal number of female Foreign Service Officers as compared to male Officers. Having such a salubrious balance of both feminine and masculine characteristics can also equate chances of war and peace, spontaneous and patient decisions, and use of both: hard and soft power. Eventually, this egalitarian level complies with Robert Putnam's 'Law of Increasing Disproportion' which links the rank of authority and the degree of representation of high-status in society. Nevertheless, being an Ambassador, diplomat or even part of Foreign Service is a matter of great esteem and so women in diplomacy, represent women of the society. Linking the argumentative dots mentioned above, the United Nations' report endorses the importance of the role of women in diplomacy by considering their input as a vital ingredient for stable and secure democracy.
Applying the United Nations' analysis on the inclusion of women in the artistry of diplomacy on developing states, particularly in South Asia, we tend to project various prosperous benefits of women diplomats in the region, particularly in the context of the two-decades-long conflicts: Afghan-Taliban Conflict and the Kashmir dispute in the heart of South Asia. Women in diplomacy in Pakistan, India, and neighboring South Asian states might weaken the bone of contention between the by-birth rivals: India and Pakistan through conflict transformation strategies. While the involvement of Afghan females in the ongoing and forthcoming Afghan Peace Processes and the future Afghan government can not only uplift the societal status of women in Afghan society but will improve the longevity of sustainable peace in Afghanistan. Eventually, colleen diplomats can help to divert the state-centric state and regional security paradigm of South Asia to human-centric state and regional security, resulting in diversified and proactive approach; fostering fraternal ties leading to paced development in the region and abroad.
To conclude with, as I have highlighted the irony of the hour with an un-equal statistical ratio of gender parity in the course of diplomacy and the importance of achieving this parity by incorporating women in the skilled framework of diplomacy, I would like to propose universally applicable policy measures to acquire this equivalence. The first and foremost step is to bring awareness in society for the encouragement and acceptance of more female diplomats as opposed to the conventional fields like medical and engineering sciences. Along with this policy changes should be made to ensure equal recruitment of female diplomats, specifically on merit to counter and curtail the patriarchal dominance, mostly due to the might of money. Lastly, a female-friendly environment should be promoted to utilize the feminine potential in Foreign Offices. Conclusively, equal participation of both genders will result in sustainably productive democracies—both, in letter and spirit. Hence, gender equality in diplomacy is essential for the growth and evolution of international politics.