Choosing 'the better evil'? The contrast effect and the relative nature of soft power
It is an established article of faith in the discipline of international relations that in formulating their foreign policies, in selecting certain courses of action over others, and especially when it comes to the business of forming allies and selecting trading partners, states do so through a rational analysis of costs and benefits to be obtained from selecting one "partner" over another (Diego, 2010: 265).
States broaden their appeal not only through coercive means such as military or economic power, but also through means of persuasion; what is termed soft power. This paper deduces from this that there exists what may be called a contrast effect that renders one state more favourable to another as a choice of ally or partner than another specific state. Therefore, in line with such a logic, soft power can be said to be relative as well as relational; it is, in other words, a foreign policy instrument that should not be looked at as an absolute phenomenon but by way of comparing, and denoting that each state's soft power advantage comes about due to the soft power of another state being diminished in the subjective perception of the appraising state. Observed in these terms, we can go so far as to deduce that the negative image of one state can help benefit that of another. Thus the concept of soft power can be said to include at least three actors at any given moment: the appraising actor, as well as at least two actors being actively compared to one another in terms of their appeal, or soft power, qua being a potential ally, a trading partner or any other relational role than can be entered into with the appraising state.
In order to make its case, the paper will conjure up the concept of soft power as articulated by Joseph Nye and as elaborated on by subsequent commentators, and then articulate the concept as it may pertain to the theses laid out in this paper. Secondly, the paper will explicate what may be said to be a contrast effect in the observed tendency of states to weigh their options and pursue, or abandon, one course of action over another, and therefore select some allies/partners over others. The paper will then synthesise these two notions and seek to show instances in history, and contemporary international affairs, that may be said to be proof of the argument being made. Finally, the paper will evoke and subsequently incorporate some possible scenarios that can be said to not fit within the thesis. By way of conclusion, the paper will offer discuss methods through which the thesis can be evaluated.
Soft power in context
Apart perhaps from the description of the international arena as anarchic, the concept of soft power has become one of the mainstays of international relations scholarship – and practice. Though there is some debate over the idea (Paruk, 2014: 57), it has enjoyed a near-unanimous acceptance amongst scholars. Soft power is a concept developed by Joseph Nye in the wake of the end of the Cold War to describe the usage of diplomacy to attract and co-opt as opposed to coercion, what is traditionally understood to be hard power – military, economic sanctions and isolation. In Bound to Lead (1990), Nye wrote that "when one country gets other countries to want what it wants might be called co-optive or soft power in contrast with the hard or command power of ordering others to do what it wants." The concept was further developed in his subsequent Soft Power: The Means to Success in World Politics (2004). In other words, soft power is the ability to shape the preferences of other states by appeal and attraction to one's cause. Sources of soft power may include the attractiveness of a particular culture, the political ideals of the country or international policies, such as democracy and human rights championing, or indeed "policies that include the interests of others" (Nye, Creehan and Rahman, 2003: 46). Others have elaborated on this concept and added such phenomena as developmental models and trajectories as possible sources of soft power. Thus it may not be the wealth of a state that makes it more likely to get its way (that would be hard power), but the manner in which it has garnered it as well as the potential application of that model to other states' own domestic settings. This is particularly said to apply to China, which has been lauded as a source of inspiration for the "global South", which is in search of development along the lines of China (Monsoon, 2009).
Though the US and Europe are the soft power centres of the world (Nye, 2003), in The Charm Offensive (2008), Joshua Kurlantzick painstakingly details the manner in which China has been using its soft power to garner trade partners the world over. In the past twenty-five years China has increasingly harnessed and spread its cultural appeal in its places as diverse as Thailand and Africa. Through an investment of over a billion dollars, such media outlets as Language Exchange programmes, the Beijing Review magazine and the CCTV network have been established in order to foster foreign consumption of news and narratives from a Chinese political and economic perspective.
South Korea has also been on an active path to heighten and make the most of its soft power around the world. Among the most prominent of its moves is perhaps the usage of 'gastro-diplomacy,' through which South Korea has literally vied for "access to mouths" in places such as the US, Canada and Europe. Perhaps the Korean pizza waffle is the most salient exemplar of this; in under a decade, between 2000 and 2016, about 2,000 Korean pizza waffle restaurants have been opened in the US and Europe, as well as Africa. This has helped export a bit of Korea to the rest of the world. And it has had the added benefit of bringing in more tourists who want to see more of the country's vibrant culture (Harthone, 2016).
There can be such a notion as "too much soft power", however. As Nye, Creehan and Rahman (2003: 46-47) elaborated "Soft power, however, is not without its costs. It can create a backlash if there is a feeling of cultural domination or imperialism, and…it is worth noticing that US culture is not attractive in all parts of the world. For instance, in conservative Islamic states, there is much about Hollywood that is unattractive."
There have since been criticism of Nye's theoretical framework of soft power. For example, the historian Niall Ferguson discounted it as being "well, soft" (in Nye, 2003: 74). But one of the more sound criticisms came in Mingjiang Li's 2009 book, Soft Power: China's Emerging Strategy in International Politics. Li paid particular attention to Nye's conceptualization of soft power, making the case that "soft power does not exist in the nature of certain resources of power but rather it has to be nurtured through a soft use of power" (2009: 3), and adding further that soft power "has to be intentionally cultivated through prudent use of all sources of power available in certain social relationships" (2009: 3). There has also been criticism that "Nye did not provide a clear line between the two, which leaves the definitions blurred. By way example they indicate that "if country A provides economic aid to country B without explicitly or implicitly asking for any favor in return, is that soft power or hard power for country A?"" (Paruk, 2014: 57). But these criticism, and almost very self-consciously, do not discount the existence of soft power but rather are perplexed as to how it may be said to work. The first point of criticism may be said to expand the concept of soft power and in no way disproves it, but rather, in much the same fashion as the present paper, looks into various other means through which soft power is incarnated. In responding to the latter point, Nye has stated that soft power is not a substitute for soft power, but the two may coexist and complement one another. For example, hard power was necessary in pushing back against the Taliban in Afghanistan, but attraction of moderate Muslims to the US's course can only take place through soft power means (Nye, 2003: 76).
The contrast effect
Israel is lauded as the only true democracy in the Middle East. South Korea is seen in high esteem in its sharp distinction from its bellicose neighbour to the north in the form of the Democratic People's Republic of Korea. Germany has gained an image as a welcoming society since taking in the hundreds of thousands of Syrian refugees which its European Union counterparts turned away. And neutral Switzerland is much celebrated in light of the historically war-prone neighbours which surround it in continental Europe. The negative image of one state, or indeed more states, can make another seem rather more positive. That is the thesis of this paper. In selecting allies, for example, states do so through a continuous measuring and assessment of their present partner vis-à-vis a potential alternative. This is the case made by Henrickson, in a contributory chapter to the edited volume, The New Diplomacy (2005), when stating that "public diplomacy should therefore be thought of as a form of engagement – intellectual engagement, as well as political and social engagement. Minds, as well as hearts, must be won. The 'power of the better argument' should thus be considered integral to the concept of public diplomacy" (Henrikson, 2005: 71; italics added). And while it is indeed true that we live in an era of multilateralism, in which states tend to maintain diplomatic relations with all other states, and in the wake of the United Nations states tend to cooperate with almost all other states in the world, even if indirectly, nevertheless, there is also the inescapable reality that multilateralism has its limitations and global landscapes sometimes present scenarios in which states have to select one partner over another. For example, in pursuing regime change in Iraq, the United States found that that notion did not enjoy universal appeal, and was forced to go at it with minimal support from a "coalition of the willing". Indeed, scarcely has the world ever agreed upon anything – from the Kosovo Question, to lack of cooperation in the Syrian crisis we are reminded of this even in our own modern world with its monuments to common ground. The United Nations is, apart from being a wishful notion, a kind of oxymoronic expression.
Pursuing the better of two (or more) evils…
In the late eighteenth century, the Russian Empire was engaged in several wars against Persia, in which among Russia's allies were the small kingdoms of Georgia. In 1783, the chief kingdom of Georgia placed itself under Russia, and by 1881 its sovereign, King George XIII, reached the decision that Russia annex his territory (other Georgian principalities were soon taken over by Russia through conquest). With it being clear that domination by an external party was imminent, King George made the decision that he would rather have his territory be taken over by the Russians rather than by the Persians; a decision which may have been driven by Russia's comparative appeal over Persia – the Russians, like the Georgians were Christian, and had a longer history of engagement and cultural confluence with Georgia, as opposed to the Persians who were Shiite Muslims (Seton-Watson, 1961:19).
The Cold War was an international order sublimely self-aware in its being characterised by the question of soft power as the two superpowers were looking to not only outspend, outwit and ultimately outshine each other so as to attract allies at the expense of the other, but also to out-embarrass the other for the same ends. Each sought to obtain new allies based not only on its own merits, what we may today refer to as soft power, that it thought itself to have, but also on the failings of the opposition. The anti-Soviet propaganda associated with McCarthyism was not only restricted to the US domestic front but also exported to other parts of the world, and even the USSR's backdoor and satellite regimes, in Eastern Europe through the construction and sponsoring of radio stations such as Radio Free Europe and Radio Liberty (Urban, 1997).
It is clear from this that a state or any other international actor may see itself obtain soft power, or make gains in its soft power standing, without making any change to its own behaviour, but by there instead taking place a decline in the soft power of a competitor state or organisation. Indeed, some nations were founded on basis of the "contrast effect" and the relativity of soft power. For example, in the nineteenth century, in 1861, King Moshoeshoe of baSotho, predecessor to the present-day Lesotho, repelled by the prospect of annexation by the Dutch-settler republic of Orange Free State (Davenport, 1981: 105), asked that his territory be annexed by the British. The request was initially refused by the British High Commissioner Sir Philip Wodehouse, but in time events necessitated the incorporation of Basutoland and the kingdom gained protectorate status in 1868; while eventually all around it, the white supremacist South African regime enclosed and formed the eventual apartheid Republic of South Africa. Interestingly, and speaking to the significant soft appeal that the apartheid regime lacked but an ideal democratic South Africa possessed, plans were allegedly made for a union of Lesotho and South Africa after the dismantling of apartheid, but for various reasons these never came to fruition (Lemon, 1996: 263).
In the sections to follow, the paper will provide instances in contemporary international relations, which serve as examples of the relative nature of soft power. Each section will present the triadic relationship (A: X v Y) necessitated by the nature of soft power – the subheadings denote the appraiser actor as well as the two actors being weighed.
BRICS: Nigeria v South Africa
The African continent is on the main dominated by two economic giants – South Africa and Nigeria. When the decision was made to add an African country to the BRIC associaiton, then the four-state grouping of the fastest growing economies in the world, it was these two states which were obviously up for incorporation. No doubt, South Africa's political openness, redistributive policies, human rights record, voluntary abandoning of nuclear programme and peaceful transition from apartheid to democracy were key contributors in the inclusion of the republic as opposed to its West African counterpart which at the time had a still lacklustre human rights record and was characterised by unpredictability and the memory of military involvement in political life. The choice of South Africa over Nigeria, or any other Sub-Saharan African country, as a BRICS partner was therefore motivated by "the soft power bequeathed by its peaceful transition to democracy" as well as strong institutions which gave it the mantle of being the "go-to partner in Sub-Sahara Africa" (Draper, 2011: 209).
Africa: EU/US/West v China/BRICS/East
If there is any continuity for Africa relating to trade between the Cold War and post-Cold War era, it is that Africa continues to sees itself as being in a position of dependency. Africa accounts for only about 2.4 per cent of global production and trade (Brazil alone in 2014 accounted for 2.8 percent [Roux, 2014: 178]), and most of this trade is from imports. Through the asymmetrically-determined architecture of international trade, African states are denied external markets. Since "the West" determines and sets the rules, African states have been goaded into accepting terms of trade that are unfavourable to their growth (Sasaoka 2006). For example, the increasing pursuit of self-preservation closed off any prospect that the July 2008 Doha Development Round negotiations of the WTO would conclude in a manner that would be beneficial to Africa – and it did not, as agricultural tariffs were only removed for one good, bananas, imported to EU countries and the US from Africa, Asia and the Caribbean (Shah 2013). Added onto this reality is the fact that EU and US governments subsidize the agricultural sector, in which Africa has a natural niche (or comparative advantage to use World Bank and IMF parlance [Shah 2013]). This means that diversifying the African economy will prove very difficult; indeed it already has because African producers find that they cannot compete with the much cheaply-produced Western products in the Western markets (Brass 2008). Furthermore, European and American multinational corporations also come to have a crowding out effect in domestic African markets (Wilkinson, 2014).
Through partnership agreements such the Cotonou Partnership Agreement which was signed in 2000, the European Union provides African countries with access to some of its markets and "asks for compliance with a given set of good governance norms and procedures" (Gokcekus and Suzuki 2013). The relations are asymmetrical as African countries quite clearly need the partnership more than Europe needs concessions from African countries. The asymmetric relationship has thereby given the EU the power to impose on African countries what they deem better governance practices; as did the World Bank and the IMF through structural adjustment programmes (Gokcekus and Suzuki 2013).
Such realities have made the continent's leaders seek to pursue an alternative route, towards partners who would provide trade while not at the same time "enforcing" structural adjustments, which are deemed to represent an interference akin to "neo-colonialism". The perceived alternatives have been BRICS, especially India and China. Who have increasingly come to become major players in the African scene. And in terms of soft power, "by contrasting their motives of 'solidarity', 'mutual-benefits' and a fairer international trade system with a more negatively viewed West with neo-imperialist intentions China and India have been able to portray themselves in a positive light whilst validating their rhetoric of 'mutual gains', 'respect for sovereignty' and 'equality' between recipient and donor" (McCarthy, 2011: 16; italics added).
The anti-West and anti-Bretton Woods turn in Africa is particularly salient of soft power because these states and institutions have more in their financial coffers, physical capital, and are clearly willing to dish it out to African states, and yet due to historical experiences with the Washington-based financiers, sub-Saharan African countries are increasingly opting to pursue a course quite intentionally meant to distance themselves from the organisations for the less financially-studded but clearly more attractive route of BRICS, and even regional organisations such as the African Union, ECOWAS and SADC (Roux, 2014).
Other considerations
Why do states pursue amicable relations with organisations and states that are not doing good for them as opposed to pursuing alternative allies as our understanding of soft power would suggest? Such a dilemma – as seen for example in the tendency of former colonies to pursue asymmetrical trade relations with their former colonisers (Miller, 1966), as opposed to arranging more balanced and mutually beneficial ones with other states with whom such a history does not exist – may prove anathema to the very concept of relative soft power, if not the idea of rational choice theory itself.
Nevertheless, we should note not only the informational paucity that may be at work, but also the subjective nature of the act of weighing options on the part of the appraiser state, as well as the expense of abandoning one course of action over another. Equally significant is the fact that the path from conception to action is a rather gradual one, whose outcomes are not usually constant; made more so by the asymmetrical nature of information. It is also possible that the variables external observers such as scholars take note of are in fact only a small portion of the calculus being performed by the policymakers of appraiser state.
There have also been cases of mixed appraisals of external states by different sections within the population, as well as among the policymakers themselves. This is true of the US-Iran relationship under the Obama Administration during which the President is argued to have had a divergent view on the Iran nuclear deal and indeed pursued a settlement with the Middle Eastern country in spite of opposition from Congress. Another is when the IMF loans which received considerable opposition from the Greek public were accepted by the government regardless; or indeed in the Philippines where the Duterte government has sought to propound a substantially more pro-China policy, whilst polls continue to show that the US enjoys the most favourable ratings in that country than any other populace in the world (Pew Global Indicators Database, 2016). The first lesson to be gleaned from this is the extent to which soft power is not a straightforward phenomenon, and one with many areas in wait for further elaboration and study, and the second speaks to the dilemmas presented by the confluences and divergences between domestic considerations and international aspirations as part of the great ongoing (and probably irresolvable) debates in international relations scholarship.
Sometimes states have seemed to have no preference between one state or an alternative; something which may prove contrary to the argument being made in this paper. For example, after coming into power, Ayatollah Khomeini came to the conclusion that his newly declared Islamic Republic of Iran would uphold an alliance with neither the communist Soviet bloc, nor the capitalist West. Declaring them both to be "Satans", he chose to pursue the policy of non-alignment. Do moves such as this – of states choosing none of the so-called options available to them – disprove the concept of relative soft power? No. To further elaborate on the Iran case, it is worth noting that the Cold War was between more than just two actors, but really between three; the excesses of both the communists and the capitalists proved unappealing to some and thereby bred a third actor in the Cold War struggle, the Non-Alignment Movement. This is an example of an instance wherein there is more than two actors being weighted in terms of relative soft power by the appraising actor. And it is also worth noting that in speaking of the two "Satans", the Ayatollah, in precisely the relativistic outlook spoken of in this paper, differentiated between them and offered differential rankings with the US being the "greater Satan" and the Soviet Union being the "lesser Satan". And is this outlook, this weighing of degrees of compromise that each relationship may bring as opposed to another, not the way that states – African states towards the US and China, Bangladesh towards India and Pakistan, or Turkey towards the US and Russia – are want to think of, though not necessarily go so far as to label, their potential allies and partners?
Conclusions
Conceptualising the war on terror as being really a war between moderate and extremist Muslims, Joseph Nye himself long stated that "the United States must adopt policies that appeal to moderates and must use public diplomacy more effectively to explain common interests to would-be allies in the Muslim world" (2003: 75), in other words it must heighten its appeal vis-à-vis the moderate Muslims who stood to gravitate towards the extremists if the US appeared too "hawkish" in its conduct of the campaign against terrorism; especially if the US invaded (as it was then still planning to invade) Iraq. In essence, much of what this paper has done is elaborate on the obvious. Realists have long argued that economic and military – that is to say hard – power is to be looked at in relative as opposed to absolute terms; such is the root of the security dilemma in many ways. The thesis argued here, that there exists such a thing as the relative nature of soft power, is one that is quite elemental in many scholars' understanding of power in international relations; it has taken this paper to only articulate and raise some of the dilemmas it poses as well as explicates. To be sure, in showing that soft power is a dynamic and nominally a tripartite relationship, it has also raised the important dilemma of at what point can we state that an actor has lost its soft power appeal. In other words, what is the threshold point of soft power loss? A way, if only perhaps a complicated one, of resolving the dilemma would be for a set of indices which would measure the relative soft power of one actor in relation to another in the outlook of a given state.
Soft Power Dynamics in Middle Eastern Conflict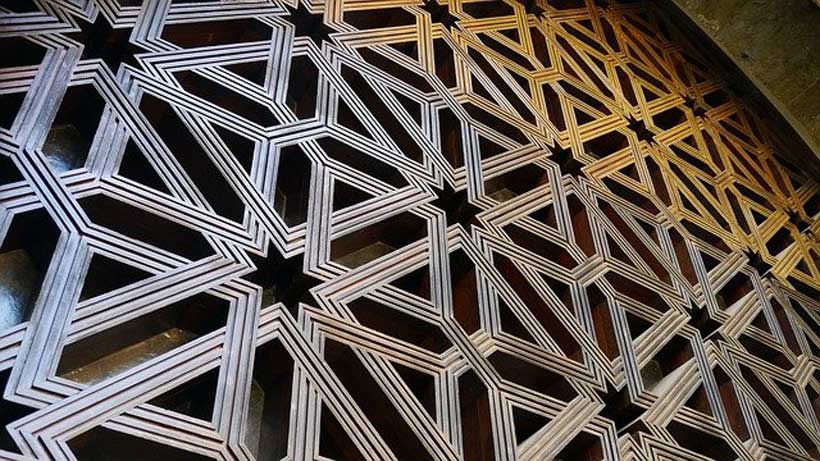 The Middle East is synonymous with eternal conflict as being at the cross-point between Africa, Europe, and Asia.
The paper intends to understand how the power could be derived from the cultural roots in a world filled with pre-existing biases based on religious values, nationality, and interpretation of history.
Palestine receives strong international support through social media by sharing its pain and grievances increasing its soft power that hampers Israel's international relations. A new question emerges can the soft power paradigm be used to resolve the problem?
The roots of the Middle Eastern problem are driven by historical-religious literature which shows the Middle East to be the historic homeland of Jews and they wanted to get back to their original homeland due to two-millennium long suppression that finally ended up as the holocaust.
Israel continues to emphasize and promote stories related to Second World War which help them gain the legitimacy to exist as a state. It is also remarked that the holocaust may have been a decisive condition for the creation of a Jewish state but this action would have occurred sooner or later.
One of the biggest strengths for Israel and its legitimacy comes from the Biblical literature which has some historical stories in it and mentions Israel and Judah in the Middle East providing American Christian Support which seems to be dropping as a result Israel needs to work on its soft power.
A similar strength can be found in Quran for Israeli as Surah Al-Ma'idah in Chapter 5 verse 12 states about the Children of Israel and verse 21 explains that they are "destined to enter and not to turn back else they will become the loser." These verses motivate Israeli for their cause which raises an interesting phenomenon that some pro-Israeli media would use Quranic verses to gain legitimacy.
History needs to be studied to understand how and where the differences between Jews and Muslims started. Originally there was a peaceful relation between Jews and Muslims but Jews refuse to acknowledge Muhammad a non-Jew as one of the prophets of God which caused the relationship between Jews and Muslims to deplete.
Finally, Banu Qurayza a Jewish community allied with Qurashites against Prophet Muhammad that caused Medina to suffer a war-built hatred towards Judaism.
However, even after looking at the differences Muslims, Christians, and Jews are Abrahamic religions maintaining their base Judaic-monotheistic tradition as both Roman Catholics and Arab previously had polytheistic culture and Israel has indirectly benefitted from this historical fact.
Israel could benefit from various religions by showing show respect to the leaders of Abrahamic religions and even maintain an apologetic attitude on behalf of some of the members of the Jewish community which may have conducted villainous actions as per some stories based on other religious doctrines.
The tower of one's ego can prohibit supporting the national interest which could only be achieved by becoming softer to gain soft power.
It is argued that the ancient Philistine is related to present-day Palestine. Palestine as a result gets associated with David and Goliath or Samson's struggle with Philistine. However, the term Palestine is more complicated which had developed in the period.
There are also claims that the Syria Palaestina was constructed as a punishment for Bar Kochba Revolt in 135CE while the name Palaestina given to the region seems to be older than Bar Kochba Revolt and even older than the Roman Emperor Hadrian.
The image of the Israel and Palestine conflict is connected towards mythical combat between David and Goliath. David was an inexperienced youth who later became king of Israel and defeated a giant from ancient Philistine called Goliath.
Some actors who are sympathetic to the Palestinian cause have also connected Palestine with David who was weak at the beginning of the story while they perceive Israel as an unjust giant and the toughest fighter in the region.
The Middle Eastern conflict goes beyond religion and history as it has multiple dimensions due to multiple crimes against humanity causing people to be refugees that inflict social, political, and economic damages.
A medium to obtain soft power is by resolving the humanitarian crisis and Israel being perceived as a perpetrator tampered with its national image.
Israel as an economically advanced country with large spending power can establish economic institutions to raise funds in providing education, training, and employment to victims of that conflict regardless of their religion, ethnicity, gender, or political views who have been scattered around the world which would help Israel gain legitimacy.
The economic recovery of the war victims can minimize some damage enforced upon the national image but there is a strong opinion that the Palestinian community lacks legal rights as being in Israeli jurisdiction. So, political rights might have to be secured to the Palestinians while they have to live in Israel for Israel to create a positive national image.
The Israeli government also create an option for the Palestinian community to have the right to return, granting them protection in Knesset (Israeli Parliament), while promoting Arab Israeli politicians, and can even reflect how they have shaped the Israeli government in the international arena to build Israel's soft power.
Finally, the last piece of the puzzle is the social affairs which are closely tied to the soft power paradigm.
There is a clear fear that the Jews are eclipsing the social identity of the Palestinian people but in reality, they are closely linked as Arabic language and Hebrew are Semitic languages, their scripts have common Aramaic ancestry, and Halaal and Kosher dietary cultures are also similar.
There should be an effort to study the similarities to build unity and to study unique qualities as to appreciate one another's differences. Israel could also create Cultural Relations Centers around the world that promote both Jewish and Palestinian language, culture, and cuisine to create respect and solidarity.
There can also be the production of television programs, movies, digital applications which could allow people to understand the Middle Eastern community.
Tel Aviv is the center for the development of many technological advancements and carries great potential to build creative applications and visual storytelling that could help spread awareness about the Middle East.
On the other hand, the Palestinian Authority could request the Israeli government to provide scholarships in various Israeli Universities which could enhance their credential for making effort to create a peaceful world as well as proposing exchange programs by inviting Israeli students to visit regular Palestinian colleges and working spaces decreasing bitterness.
The Palestinian Authority could also pursue Israeli investment in core-Palestinian settlements that could create employment as well as mutual dependence allowing Palestine to grow with a greater bargaining power while maintaining a symbiotic relationship.
Culture, history, and institutions can be combined to create harmony. A key aspect to gain soft power and legitimacy is by becoming softer by showing respect to the opponents while appreciating and accepting others' viewpoints.
Therefore, the study of religion, history has to be conducted from a neutral perspective that can be trusted by all international actors and could serve as a uniting factor while maintaining an apologetic attitude towards historic mistakes. There needs to be an effort to provide economic and political compensation for the victims which have caused notoriety in the international arena and finally the culture of the two competing communities needs to be celebrated through cultural institutions to build trust and harmony.
Biden-Putting meeting: Live from Geneva
19:00 The places of the flags on the Mont Blanc bridge on which President Biden and President Putin will pass to reach the meeting venue on Wednesday usually hold the flags of the different Swiss cantons. Not today. The American and Russian flags have been placed to welcome the two leaders.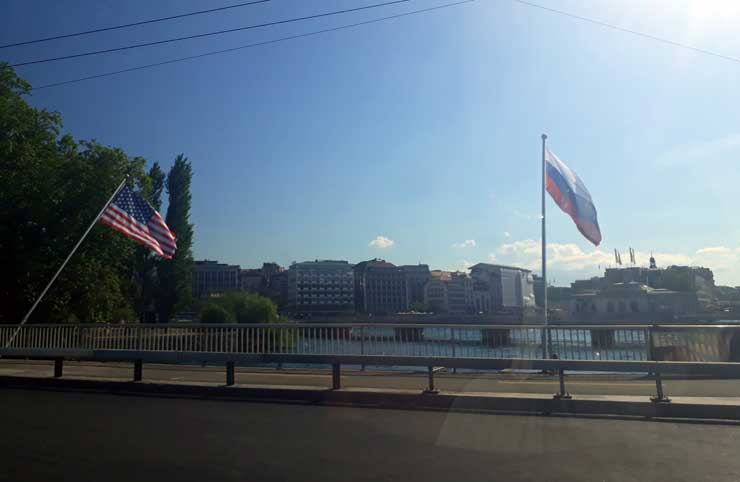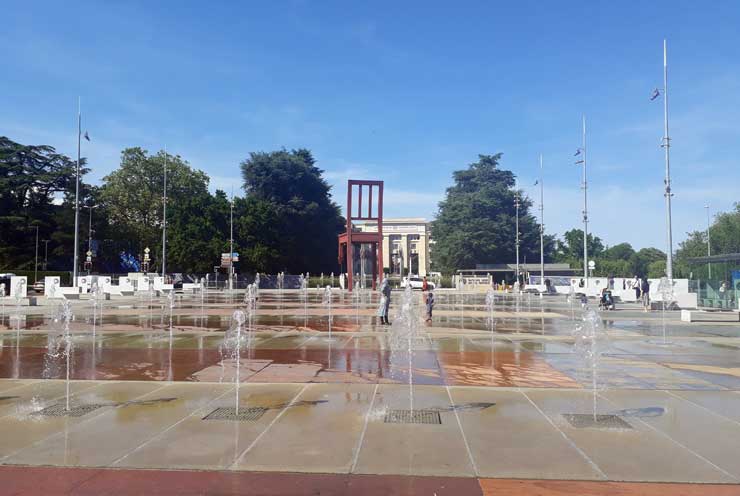 18:00 A day before the Geneva summit: Hotel Intercontinental where the American delegation and probably President Biden himself is staying, how the city looks like a day before the meeting, what are the security measures like, why isn't the UN involved and are the usual protests expected?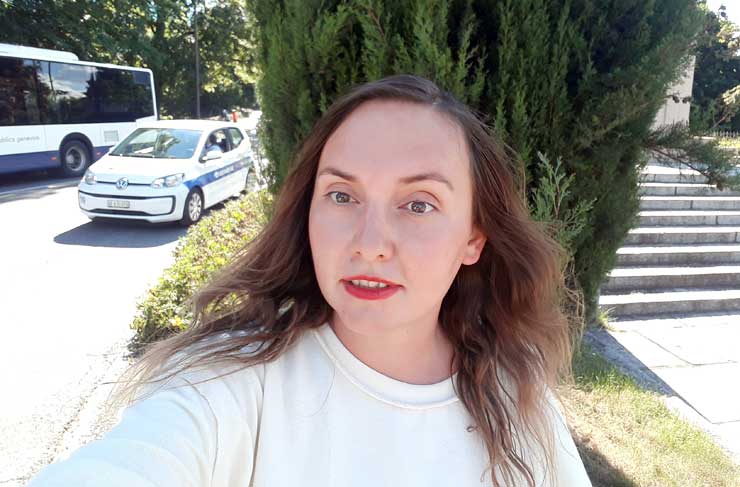 Iveta Cherneva with live video political commentary from Geneva one day ahead of the Biden-Putin Summit
Will the promotion of cricket in GCC add to its Soft Power?
In recent years, Gulf Cooperation Council (GCC) countries, have been trying to bolster their 'Soft Power' in a number of ways; by promoting tourism, tweaking their immigration policies to attract more professionals and foreign students and focusing on promoting art and culture. The United Arab Emirates (UAE) has taken the lead in this direction (in May 2017, UAE government set up a UAE Soft Power Council which came up with a comprehensive strategy for the promotion of the country's Soft Power). Under Crown Prince Mohammad Bin Salman (MBS), Saudi Arabia has also been seeking to change its international image, and it's Vision 2030 seeks to look beyond focusing on economic growth. In the Global Soft Power Index 2021, Saudi Arabia was ranked at number 24 and number 2 in the Gulf region after the UAE (the country which in the past had a reputation for being socially conservative, has hosted women's sports events and also hosted the G20 virtually last year)
Will the promotion of cricket in GCC add to its Soft Power?
One other important step in the direction of promoting Soft Power in the GCC, is the attempt to popularize cricket in the Gulf. While the Sharjah cricket ground (UAE) hosted many ODI (One Day International )tournaments, and was witness to a number of thrillers between India and Pakistan, match fixing allegations led to a ban on India playing cricket at non-regular venues for a duration of 3 years (for a period of 7 years from 2003, Sharjah did not get to host any ODI). The Pakistan cricket team has been playing its international home series at Sharjah, Abu Dhabu and Dubai for over a decade (since 2009) and the sixth season of the Pakistan Super League is also being played in UAE. Sharjah has also hosted 9 test matches (the first of which was played in 2002).
Sharjah hosted part of the Indian Premier League (IPL) tournament in 2014, and last year too the tournament was shifted to UAE due to covid19 (apart from Sharjah, matches were played at Dubai and Abu Dhabi). This year again, the UAE and possibly Oman are likely to host the remaining matches of the IPL which had to be cancelled due to the second wave of Covid19. The ICC Men's T20 World Cup to be held later this year (October-November 2021), which was actually to be hosted by India, could also be hosted not just in the UAE, but Oman as well (there are two grounds, one of them has floodlights). International Cricket Council (ICC) is looking for an additional venue to UAE, because a lot of cricket is being played there, and this may impact the pitches. The ICC while commenting on the possibility of the T20 World cup being hosted in the Middle East said:
, "The ICC Board has requested management [to] focus its planning efforts for the ICC Men's T20 World Cup 2021 on the event being staged in the UAE with the possibility of including another venue in the Middle East'
GCC countries are keen not just to host cricketing tournaments, but also to increase interest in the game. While Oman has a team managed by an Indian businessman, Saudi Arabia has set up the SACF (Saudi Arabian Cricket Federation) in 2020 and it has started the National Cricket Championship which will have more than 7,000 players and 36 teams at the school level. Peshawar Zalmi, a Pakistani franchise T20 cricket team, representing the city of Peshawar the capital of Khyber Pakhtunkhwa, which plays in the Pakistan's domestic T20 cricket league – the Peshawar cricket league — extended an invitation to the SACF, to play a friendly match against it. It's owner Javed Afridi had extended the invitation to the Saudi Arabian team in April 2021. Only recently, Chairman of SACF Prince Saud bin Mishal met with India's Ambassador to Saudi Arabia, Dr Ausaf Saeed, to discuss ways for promoting the game in Saudi Arabia. He also visited the ICC headquarters at Dubai and apart from meeting officials of ICC also took a tour of Sharjah cricket ground.
GCC countries have a number of advantages over other potential neutral venues. First, the required infrastructure is already in place in some countries, and there is no paucity of financial resources which is very important. Second, there is a growing interest in the game in the region, and one of the important factors for this is the sizeable South Asian expat population. Third, a number of former cricketers from South Asia are not only coaching cricket teams, but also being roped in to create more enthusiasm with regard to the game. Fourth, UAE along with other GCC countries, could also emerge as an important venue for the resumption of India-Pakistan cricketing ties.
Conclusion
In conclusion, if GCC countries other than UAE — like Saudi Arabia and Oman — can emerge as important cricketing venues, their 'Soft Power' appeal is likely to further get strengthened especially vis-à-vis South Asia. South Asian expats, who have contributed immensely to the economic growth of the region, and former South Asian cricketers will have an important role to play in popularizing the game in the Gulf. Cricket which is already an important component of the GCC — South Asia relationship, could help in further strengthening people to people linkages.