Choosing 'the better evil'? The contrast effect and the relative nature of soft power
It is an established article of faith in the discipline of international relations that in formulating their foreign policies, in selecting certain courses of action over others, and especially when it comes to the business of forming allies and selecting trading partners, states do so through a rational analysis of costs and benefits to be obtained from selecting one "partner" over another (Diego, 2010: 265).
States broaden their appeal not only through coercive means such as military or economic power, but also through means of persuasion; what is termed soft power. This paper deduces from this that there exists what may be called a contrast effect that renders one state more favourable to another as a choice of ally or partner than another specific state. Therefore, in line with such a logic, soft power can be said to be relative as well as relational; it is, in other words, a foreign policy instrument that should not be looked at as an absolute phenomenon but by way of comparing, and denoting that each state's soft power advantage comes about due to the soft power of another state being diminished in the subjective perception of the appraising state. Observed in these terms, we can go so far as to deduce that the negative image of one state can help benefit that of another. Thus the concept of soft power can be said to include at least three actors at any given moment: the appraising actor, as well as at least two actors being actively compared to one another in terms of their appeal, or soft power, qua being a potential ally, a trading partner or any other relational role than can be entered into with the appraising state.
In order to make its case, the paper will conjure up the concept of soft power as articulated by Joseph Nye and as elaborated on by subsequent commentators, and then articulate the concept as it may pertain to the theses laid out in this paper. Secondly, the paper will explicate what may be said to be a contrast effect in the observed tendency of states to weigh their options and pursue, or abandon, one course of action over another, and therefore select some allies/partners over others. The paper will then synthesise these two notions and seek to show instances in history, and contemporary international affairs, that may be said to be proof of the argument being made. Finally, the paper will evoke and subsequently incorporate some possible scenarios that can be said to not fit within the thesis. By way of conclusion, the paper will offer discuss methods through which the thesis can be evaluated.
Soft power in context
Apart perhaps from the description of the international arena as anarchic, the concept of soft power has become one of the mainstays of international relations scholarship – and practice. Though there is some debate over the idea (Paruk, 2014: 57), it has enjoyed a near-unanimous acceptance amongst scholars. Soft power is a concept developed by Joseph Nye in the wake of the end of the Cold War to describe the usage of diplomacy to attract and co-opt as opposed to coercion, what is traditionally understood to be hard power – military, economic sanctions and isolation. In Bound to Lead (1990), Nye wrote that "when one country gets other countries to want what it wants might be called co-optive or soft power in contrast with the hard or command power of ordering others to do what it wants." The concept was further developed in his subsequent Soft Power: The Means to Success in World Politics (2004). In other words, soft power is the ability to shape the preferences of other states by appeal and attraction to one's cause. Sources of soft power may include the attractiveness of a particular culture, the political ideals of the country or international policies, such as democracy and human rights championing, or indeed "policies that include the interests of others" (Nye, Creehan and Rahman, 2003: 46). Others have elaborated on this concept and added such phenomena as developmental models and trajectories as possible sources of soft power. Thus it may not be the wealth of a state that makes it more likely to get its way (that would be hard power), but the manner in which it has garnered it as well as the potential application of that model to other states' own domestic settings. This is particularly said to apply to China, which has been lauded as a source of inspiration for the "global South", which is in search of development along the lines of China (Monsoon, 2009).
Though the US and Europe are the soft power centres of the world (Nye, 2003), in The Charm Offensive (2008), Joshua Kurlantzick painstakingly details the manner in which China has been using its soft power to garner trade partners the world over. In the past twenty-five years China has increasingly harnessed and spread its cultural appeal in its places as diverse as Thailand and Africa. Through an investment of over a billion dollars, such media outlets as Language Exchange programmes, the Beijing Review magazine and the CCTV network have been established in order to foster foreign consumption of news and narratives from a Chinese political and economic perspective.
South Korea has also been on an active path to heighten and make the most of its soft power around the world. Among the most prominent of its moves is perhaps the usage of 'gastro-diplomacy,' through which South Korea has literally vied for "access to mouths" in places such as the US, Canada and Europe. Perhaps the Korean pizza waffle is the most salient exemplar of this; in under a decade, between 2000 and 2016, about 2,000 Korean pizza waffle restaurants have been opened in the US and Europe, as well as Africa. This has helped export a bit of Korea to the rest of the world. And it has had the added benefit of bringing in more tourists who want to see more of the country's vibrant culture (Harthone, 2016).
There can be such a notion as "too much soft power", however. As Nye, Creehan and Rahman (2003: 46-47) elaborated "Soft power, however, is not without its costs. It can create a backlash if there is a feeling of cultural domination or imperialism, and…it is worth noticing that US culture is not attractive in all parts of the world. For instance, in conservative Islamic states, there is much about Hollywood that is unattractive."
There have since been criticism of Nye's theoretical framework of soft power. For example, the historian Niall Ferguson discounted it as being "well, soft" (in Nye, 2003: 74). But one of the more sound criticisms came in Mingjiang Li's 2009 book, Soft Power: China's Emerging Strategy in International Politics. Li paid particular attention to Nye's conceptualization of soft power, making the case that "soft power does not exist in the nature of certain resources of power but rather it has to be nurtured through a soft use of power" (2009: 3), and adding further that soft power "has to be intentionally cultivated through prudent use of all sources of power available in certain social relationships" (2009: 3). There has also been criticism that "Nye did not provide a clear line between the two, which leaves the definitions blurred. By way example they indicate that "if country A provides economic aid to country B without explicitly or implicitly asking for any favor in return, is that soft power or hard power for country A?"" (Paruk, 2014: 57). But these criticism, and almost very self-consciously, do not discount the existence of soft power but rather are perplexed as to how it may be said to work. The first point of criticism may be said to expand the concept of soft power and in no way disproves it, but rather, in much the same fashion as the present paper, looks into various other means through which soft power is incarnated. In responding to the latter point, Nye has stated that soft power is not a substitute for soft power, but the two may coexist and complement one another. For example, hard power was necessary in pushing back against the Taliban in Afghanistan, but attraction of moderate Muslims to the US's course can only take place through soft power means (Nye, 2003: 76).
The contrast effect
Israel is lauded as the only true democracy in the Middle East. South Korea is seen in high esteem in its sharp distinction from its bellicose neighbour to the north in the form of the Democratic People's Republic of Korea. Germany has gained an image as a welcoming society since taking in the hundreds of thousands of Syrian refugees which its European Union counterparts turned away. And neutral Switzerland is much celebrated in light of the historically war-prone neighbours which surround it in continental Europe. The negative image of one state, or indeed more states, can make another seem rather more positive. That is the thesis of this paper. In selecting allies, for example, states do so through a continuous measuring and assessment of their present partner vis-à-vis a potential alternative. This is the case made by Henrickson, in a contributory chapter to the edited volume, The New Diplomacy (2005), when stating that "public diplomacy should therefore be thought of as a form of engagement – intellectual engagement, as well as political and social engagement. Minds, as well as hearts, must be won. The 'power of the better argument' should thus be considered integral to the concept of public diplomacy" (Henrikson, 2005: 71; italics added). And while it is indeed true that we live in an era of multilateralism, in which states tend to maintain diplomatic relations with all other states, and in the wake of the United Nations states tend to cooperate with almost all other states in the world, even if indirectly, nevertheless, there is also the inescapable reality that multilateralism has its limitations and global landscapes sometimes present scenarios in which states have to select one partner over another. For example, in pursuing regime change in Iraq, the United States found that that notion did not enjoy universal appeal, and was forced to go at it with minimal support from a "coalition of the willing". Indeed, scarcely has the world ever agreed upon anything – from the Kosovo Question, to lack of cooperation in the Syrian crisis we are reminded of this even in our own modern world with its monuments to common ground. The United Nations is, apart from being a wishful notion, a kind of oxymoronic expression.
Pursuing the better of two (or more) evils…
In the late eighteenth century, the Russian Empire was engaged in several wars against Persia, in which among Russia's allies were the small kingdoms of Georgia. In 1783, the chief kingdom of Georgia placed itself under Russia, and by 1881 its sovereign, King George XIII, reached the decision that Russia annex his territory (other Georgian principalities were soon taken over by Russia through conquest). With it being clear that domination by an external party was imminent, King George made the decision that he would rather have his territory be taken over by the Russians rather than by the Persians; a decision which may have been driven by Russia's comparative appeal over Persia – the Russians, like the Georgians were Christian, and had a longer history of engagement and cultural confluence with Georgia, as opposed to the Persians who were Shiite Muslims (Seton-Watson, 1961:19).
The Cold War was an international order sublimely self-aware in its being characterised by the question of soft power as the two superpowers were looking to not only outspend, outwit and ultimately outshine each other so as to attract allies at the expense of the other, but also to out-embarrass the other for the same ends. Each sought to obtain new allies based not only on its own merits, what we may today refer to as soft power, that it thought itself to have, but also on the failings of the opposition. The anti-Soviet propaganda associated with McCarthyism was not only restricted to the US domestic front but also exported to other parts of the world, and even the USSR's backdoor and satellite regimes, in Eastern Europe through the construction and sponsoring of radio stations such as Radio Free Europe and Radio Liberty (Urban, 1997).
It is clear from this that a state or any other international actor may see itself obtain soft power, or make gains in its soft power standing, without making any change to its own behaviour, but by there instead taking place a decline in the soft power of a competitor state or organisation. Indeed, some nations were founded on basis of the "contrast effect" and the relativity of soft power. For example, in the nineteenth century, in 1861, King Moshoeshoe of baSotho, predecessor to the present-day Lesotho, repelled by the prospect of annexation by the Dutch-settler republic of Orange Free State (Davenport, 1981: 105), asked that his territory be annexed by the British. The request was initially refused by the British High Commissioner Sir Philip Wodehouse, but in time events necessitated the incorporation of Basutoland and the kingdom gained protectorate status in 1868; while eventually all around it, the white supremacist South African regime enclosed and formed the eventual apartheid Republic of South Africa. Interestingly, and speaking to the significant soft appeal that the apartheid regime lacked but an ideal democratic South Africa possessed, plans were allegedly made for a union of Lesotho and South Africa after the dismantling of apartheid, but for various reasons these never came to fruition (Lemon, 1996: 263).
In the sections to follow, the paper will provide instances in contemporary international relations, which serve as examples of the relative nature of soft power. Each section will present the triadic relationship (A: X v Y) necessitated by the nature of soft power – the subheadings denote the appraiser actor as well as the two actors being weighed.
BRICS: Nigeria v South Africa
The African continent is on the main dominated by two economic giants – South Africa and Nigeria. When the decision was made to add an African country to the BRIC associaiton, then the four-state grouping of the fastest growing economies in the world, it was these two states which were obviously up for incorporation. No doubt, South Africa's political openness, redistributive policies, human rights record, voluntary abandoning of nuclear programme and peaceful transition from apartheid to democracy were key contributors in the inclusion of the republic as opposed to its West African counterpart which at the time had a still lacklustre human rights record and was characterised by unpredictability and the memory of military involvement in political life. The choice of South Africa over Nigeria, or any other Sub-Saharan African country, as a BRICS partner was therefore motivated by "the soft power bequeathed by its peaceful transition to democracy" as well as strong institutions which gave it the mantle of being the "go-to partner in Sub-Sahara Africa" (Draper, 2011: 209).
Africa: EU/US/West v China/BRICS/East
If there is any continuity for Africa relating to trade between the Cold War and post-Cold War era, it is that Africa continues to sees itself as being in a position of dependency. Africa accounts for only about 2.4 per cent of global production and trade (Brazil alone in 2014 accounted for 2.8 percent [Roux, 2014: 178]), and most of this trade is from imports. Through the asymmetrically-determined architecture of international trade, African states are denied external markets. Since "the West" determines and sets the rules, African states have been goaded into accepting terms of trade that are unfavourable to their growth (Sasaoka 2006). For example, the increasing pursuit of self-preservation closed off any prospect that the July 2008 Doha Development Round negotiations of the WTO would conclude in a manner that would be beneficial to Africa – and it did not, as agricultural tariffs were only removed for one good, bananas, imported to EU countries and the US from Africa, Asia and the Caribbean (Shah 2013). Added onto this reality is the fact that EU and US governments subsidize the agricultural sector, in which Africa has a natural niche (or comparative advantage to use World Bank and IMF parlance [Shah 2013]). This means that diversifying the African economy will prove very difficult; indeed it already has because African producers find that they cannot compete with the much cheaply-produced Western products in the Western markets (Brass 2008). Furthermore, European and American multinational corporations also come to have a crowding out effect in domestic African markets (Wilkinson, 2014).
Through partnership agreements such the Cotonou Partnership Agreement which was signed in 2000, the European Union provides African countries with access to some of its markets and "asks for compliance with a given set of good governance norms and procedures" (Gokcekus and Suzuki 2013). The relations are asymmetrical as African countries quite clearly need the partnership more than Europe needs concessions from African countries. The asymmetric relationship has thereby given the EU the power to impose on African countries what they deem better governance practices; as did the World Bank and the IMF through structural adjustment programmes (Gokcekus and Suzuki 2013).
Such realities have made the continent's leaders seek to pursue an alternative route, towards partners who would provide trade while not at the same time "enforcing" structural adjustments, which are deemed to represent an interference akin to "neo-colonialism". The perceived alternatives have been BRICS, especially India and China. Who have increasingly come to become major players in the African scene. And in terms of soft power, "by contrasting their motives of 'solidarity', 'mutual-benefits' and a fairer international trade system with a more negatively viewed West with neo-imperialist intentions China and India have been able to portray themselves in a positive light whilst validating their rhetoric of 'mutual gains', 'respect for sovereignty' and 'equality' between recipient and donor" (McCarthy, 2011: 16; italics added).
The anti-West and anti-Bretton Woods turn in Africa is particularly salient of soft power because these states and institutions have more in their financial coffers, physical capital, and are clearly willing to dish it out to African states, and yet due to historical experiences with the Washington-based financiers, sub-Saharan African countries are increasingly opting to pursue a course quite intentionally meant to distance themselves from the organisations for the less financially-studded but clearly more attractive route of BRICS, and even regional organisations such as the African Union, ECOWAS and SADC (Roux, 2014).
Other considerations
Why do states pursue amicable relations with organisations and states that are not doing good for them as opposed to pursuing alternative allies as our understanding of soft power would suggest? Such a dilemma – as seen for example in the tendency of former colonies to pursue asymmetrical trade relations with their former colonisers (Miller, 1966), as opposed to arranging more balanced and mutually beneficial ones with other states with whom such a history does not exist – may prove anathema to the very concept of relative soft power, if not the idea of rational choice theory itself.
Nevertheless, we should note not only the informational paucity that may be at work, but also the subjective nature of the act of weighing options on the part of the appraiser state, as well as the expense of abandoning one course of action over another. Equally significant is the fact that the path from conception to action is a rather gradual one, whose outcomes are not usually constant; made more so by the asymmetrical nature of information. It is also possible that the variables external observers such as scholars take note of are in fact only a small portion of the calculus being performed by the policymakers of appraiser state.
There have also been cases of mixed appraisals of external states by different sections within the population, as well as among the policymakers themselves. This is true of the US-Iran relationship under the Obama Administration during which the President is argued to have had a divergent view on the Iran nuclear deal and indeed pursued a settlement with the Middle Eastern country in spite of opposition from Congress. Another is when the IMF loans which received considerable opposition from the Greek public were accepted by the government regardless; or indeed in the Philippines where the Duterte government has sought to propound a substantially more pro-China policy, whilst polls continue to show that the US enjoys the most favourable ratings in that country than any other populace in the world (Pew Global Indicators Database, 2016). The first lesson to be gleaned from this is the extent to which soft power is not a straightforward phenomenon, and one with many areas in wait for further elaboration and study, and the second speaks to the dilemmas presented by the confluences and divergences between domestic considerations and international aspirations as part of the great ongoing (and probably irresolvable) debates in international relations scholarship.
Sometimes states have seemed to have no preference between one state or an alternative; something which may prove contrary to the argument being made in this paper. For example, after coming into power, Ayatollah Khomeini came to the conclusion that his newly declared Islamic Republic of Iran would uphold an alliance with neither the communist Soviet bloc, nor the capitalist West. Declaring them both to be "Satans", he chose to pursue the policy of non-alignment. Do moves such as this – of states choosing none of the so-called options available to them – disprove the concept of relative soft power? No. To further elaborate on the Iran case, it is worth noting that the Cold War was between more than just two actors, but really between three; the excesses of both the communists and the capitalists proved unappealing to some and thereby bred a third actor in the Cold War struggle, the Non-Alignment Movement. This is an example of an instance wherein there is more than two actors being weighted in terms of relative soft power by the appraising actor. And it is also worth noting that in speaking of the two "Satans", the Ayatollah, in precisely the relativistic outlook spoken of in this paper, differentiated between them and offered differential rankings with the US being the "greater Satan" and the Soviet Union being the "lesser Satan". And is this outlook, this weighing of degrees of compromise that each relationship may bring as opposed to another, not the way that states – African states towards the US and China, Bangladesh towards India and Pakistan, or Turkey towards the US and Russia – are want to think of, though not necessarily go so far as to label, their potential allies and partners?
Conclusions
Conceptualising the war on terror as being really a war between moderate and extremist Muslims, Joseph Nye himself long stated that "the United States must adopt policies that appeal to moderates and must use public diplomacy more effectively to explain common interests to would-be allies in the Muslim world" (2003: 75), in other words it must heighten its appeal vis-à-vis the moderate Muslims who stood to gravitate towards the extremists if the US appeared too "hawkish" in its conduct of the campaign against terrorism; especially if the US invaded (as it was then still planning to invade) Iraq. In essence, much of what this paper has done is elaborate on the obvious. Realists have long argued that economic and military – that is to say hard – power is to be looked at in relative as opposed to absolute terms; such is the root of the security dilemma in many ways. The thesis argued here, that there exists such a thing as the relative nature of soft power, is one that is quite elemental in many scholars' understanding of power in international relations; it has taken this paper to only articulate and raise some of the dilemmas it poses as well as explicates. To be sure, in showing that soft power is a dynamic and nominally a tripartite relationship, it has also raised the important dilemma of at what point can we state that an actor has lost its soft power appeal. In other words, what is the threshold point of soft power loss? A way, if only perhaps a complicated one, of resolving the dilemma would be for a set of indices which would measure the relative soft power of one actor in relation to another in the outlook of a given state.
Reassessing Realities of a Multi-Polar World Order
Multi-polarity has become prominent feature in the day to day vocabulary of diplomats, statesmen and policymakers. Former United States (US) Secretary of State, Hillary Clinton at her state visit to New Zealand was one of the first to observe "a shifting balance of power to a more multi-polar world as opposed to the Cold War model of a bipolar world". The preceding United Nations (UN) Secretary-General, Ban Ki-moon stated at Stanford University in 2013 that we have begun to "move increasingly and irreversibly to a multi-polar world". Russian Foreign Minister, Sergei Lavrov, declared at the Russia-China Conference 2016 that "international relations have entered into a conceptually new historical stage that consists in the emergence of a multi-polar world order and reflects the strengthening of new centers of economic development and power".
These manifestations have since then revealed a general acceptance of the multi-polar notion as a concept that is unavoidable in the contemporary international dynamics. However, when it comes to the transitions and inevitability of the power structures, there is little agreement among the international states.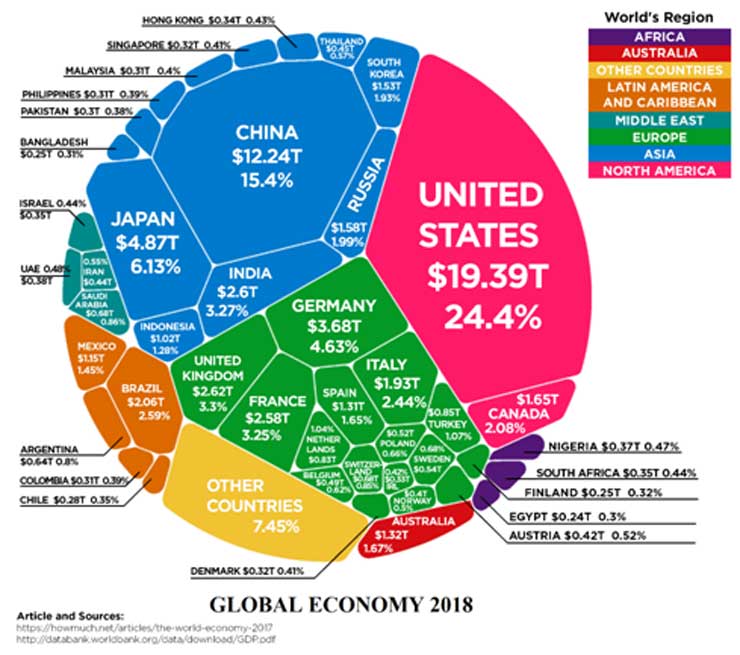 The former Secretary of State, choice of words "more multi-polar world" reflected a reluctance to acknowledge the complete disappearance of unipolarity. A much stronger resistance to forego unipolarity remains embedded in the Trump administration vision to "make America great again". Lavrovhas declared that "unipolar world order as untenable" in current climax of power politics. Nevertheless, pundits such as Robert Kaplan continue to question, whether there is an overlap of unipolar and multi-polar world realities; where US continues to retain the supremacy in military realm of affairs and is anticipated to remain so for a considerable future time, whereby China leads in the economic realm. Additionally nations in the former Third World are acquiring status as rising powers, notably India who have over the years with smart diplomacy have acquired global outreach to shape international agenda.
Lessons from History
The Westphalian system originating in 1648 has organized global politics on the basis of sovereign states and their relations for over three and a half centuries, despite successive world orders and configurations of power. The changes brought in by various international developments although bringing changes to power distribution, did not have an impact on the essence of Westphalian ideals. The advent of nuclear weapons in the 20th century, did however set stage for mutually assured destruction (MAD) which dissuades nuclear weapon states from wars. It is the reason that historians and strategist provide for the demise of Cold War hostilities, from bipolarity to unipolarity, brought in by rather peaceful means and did not involve hegemonic wars as documented in preceding times.
Several occasions in history, add to the useful insights for a modern world in transition. Two centuries ago, a unipolar order came to a conclusion, giving rise to a multi-polar system with the defeat of Napoleon by the combined strength of Russia, Britain, Austria and Prussia. The Congress of Vienna, provided for a reorganization of European geopolitical frontiers diplomatically that brought relative stability in the continent for coming decades. The Concert of Europe, as it was known, was the precursor to the high-level conferences to which world leaders and diplomats are accustomed to this day. The Holy Alliance, which nevertheless was repressive and conservative in methods is considered by western historians as pioneer for preserving peace.
France defeated in battlefield, several times in post-Napoleon was not subjected to a humiliating treatment by the victors. This was due to the fact that the objective of the other European powers was to thwart a return to unipolarity. It was the exclusion of the Ottoman Empire from the negotiating table that sowed the seeds for the Crimean War, a prelude to the First World War of 1914. Multi-polarity for most part of the history has been reactionary rather than progressive, and hegemonic rather than democratic. In Europe, cooperation was provided to further silence and repress the dissent contributing towards nationalist uprisings. The Versailles Treaty, in the aftermath of First World War was notoriously less efficacious than the Vienna settlement in advancing stability, the most obvious reason being the punitive treatment accorded to a defeated Germany. In stark contrast, lessons to some extent were learnt and the agreements emanating from World War II, were a new example of magnanimity towards the defeated, a wise and pragmatic step. The Charter of UN, limited the use of force and required self-restraint on the part of the victorious powers. It was a commendable step in international relations, at least in theory if not in practice, as has been demonstrated over the years.
21st Century Realities
A number of characteristics in the 21st century that were absent from previous transitions provide for a number of unique opportunities and challenges. The increasing global interconnectedness among states and societies via trade, investment, and media strengthens the interdependence nature of relation providing an impetus for peaceful transition. On the other side, this increase in connectivity may be exploited by warring state and non-state actors for their destabilizing agendas. Among the most notable unifying elements is the challenge posed by global warming and climate change. For the first time in human history, community of nations are forced to confront the stark reality that redemption requires cooperation. It affects countries large and small independently of their level of development. Similarly, is the global drug problem that also comes under the paradigm of "common and shared responsibility". The appearance on the world stage of numerous non-governmental organizations promoting causes from disarmament and non-proliferation to free trade represent an evolution of history that cannot be overlooked. Differently from the 19th century's euro-centric multipolar experiment, a 21st century multipolar world order will be universal in scope.
Conclusion
The most original feature of the new configuration of power in the 21st century, is the fact that a non-Western power will assume after the many centuries, the leading position at helm of world economy. China's economic growth is anticipated to translate into increased diplomatic influence and power. A resurgent Russia is also expected to wield considerable military might. European Union in the wake of Brexit, to survive needs a renewed sense of cohesion with Germany and France taking the lead role.
In the scholarly literature, there is no consensus on whether multi-polarity is unstable than bipolarity or unipolarity, as is popularly believed. Kenneth Waltz strongly was in favor of "bipolar order as stable". On the other side, Karl Deutsch and David Singer saw multi-polarity as guaranteeing a greater degree of stability in an article published in 1964, "Multipolar Systems and International Stability". Simon Reich and Richard Ned Lebow in "Goodbye Hegemony" (2014), question the belief whether a global system without a hegemon would be unstable and more war prone.
India's Ministry of External Affairs is one of the best in South Asia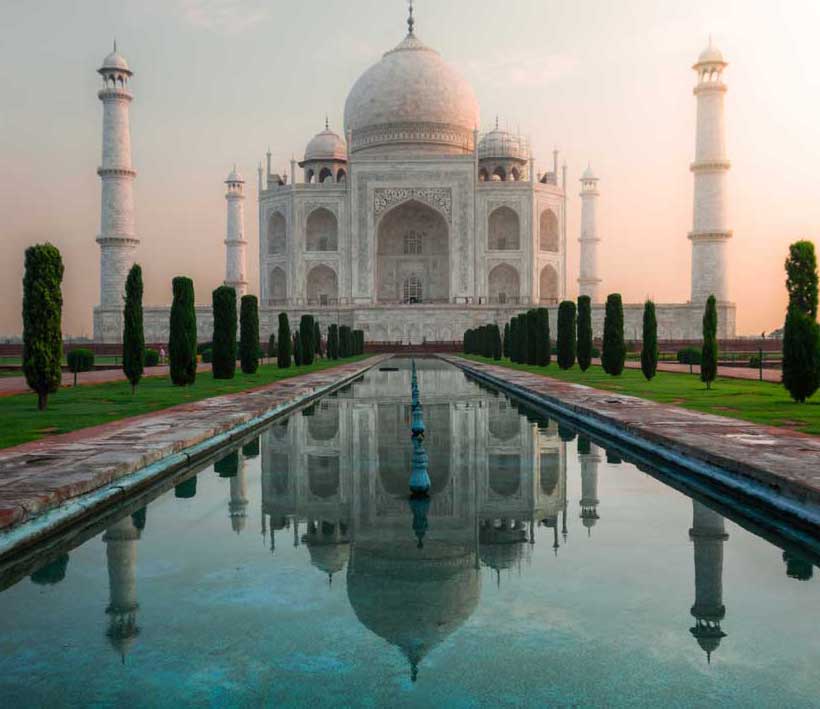 In his exclusive interview for PICREADI Alexey Kupriyanov, Russian expert on India, reveals some secrets of Indian soft power and states that India's External Affairs is one of the best in South Asia. But why?
Is India the subject or the object of soft power? How does India see its soft power approach in the world and does it see it at all?

India as any other country is at the same time both the object and the subject. With great importance attached to India by the great powers trying to ensure for themselves India's support, the country is the object. It is well proved by the US soft power programs targeted at India. Numerous meetings, promotion of dialogue with experts and Indian youth, and business trips invitations are used by the US.

At the same time India is the soft power subject. That is why we should apprehend its political worldview. Their world consists of three concentric zones: the immediate neighborhood, extended neighborhood zones and the rest of the world. The immediate neighborhood zone includes the Indian subcontinent and all the neighboring islands, the extended neighborhood zone includes Eastern Africa, Central Asia, the coastal areas of the Arabian sea, Middle East and South East Asia. That is the zone that is influenced upon by India's soft power. India is not able to use the hard power there due to the lack of resources, as well as necessity and will. So, the soft power develops.

Undoubtedly its influence spreads upon the rest of the world: it is enough to recall Indian films, Yoga days and the demonstration of its beautiful, old culture which dates back to 3000 B.C. Anyway, in the immediate neighborhood and extended neighborhood zones the Indian soft power programmes are much more extensive and detailed. The Indians organize military and police trainings, young politicians courses and etc., as a result a number of pro-Indian experts, officials and politicians emerge.

How is the system of public diplomacy structured in India? Does the government play significant role in this structure?

India's system of public diplomacy works intensively through Indian Embassies, to which cultural, press and educational attaches are attached. Indian embassy maintains closest contacts with Indian, pro-Indian and India-linked circles, or at least tries to establish contacts with them. India will use everything that can be used to achieve the goals of public diplomacy. ISKCON represents a good example of this trend. In India itself they are regarded not so well, but abroad they represent Indian culture and so they are treated differently, because if you have something to do with ISKCON you will be pro India a priori.
The Raisina Dialogue, which has been held for some years, is a key expert event in the field of international relations and diplomacy. What is the aim of this events? To improve the image of the country? Or to organize international cooperation?

In fact, it is not the only one such event in India, there is a lot of various events. Raisina Dialogue is the most well-known one. Schools of young politicians are held in India on the regular basis. This instrument is now intensively used by both the West ant the East. Generally, big forums and conferences invite foreign experts to establish relations with their Indian counterparts. Young politicians schools last for one month or month and a half, there are lectures and the participants communicate with each other.

I know those who participated in these programs, and they got quite impressed, because it was the first time they visited the country and lived in it. This people leave the country with absolutely different feelings, because they already know the country, they love it and leave the country being an advocate of the Russian-Indian friendship, for instance.

So, the government of India is willing to develop the country's positions in terms of soft power?

That's true, Indian Foreign Ministry rigorously follows this sphere and successfully implements all the necessary programs. Indian Foreign Ministry is truly one of the best in South Asia.
In spite of the fact that the idea of non-violence is a traditional leitmotif of Indian policy, the most privileged strategic partnership with Russia develops not in the soft power, but in military-technical cooperation. What are the prospects of diversification of Russian-Indian partnership?

In fact, it is already quite diversified. Our cultural and scientific center (Russian Center for Science and Culture in New Delhi – "CD") proactively works on strengthening of our culture ties and has already achieved considerable success. The ground is fertile there. Cultural links between Russia and India date back to the late 19th century, we should remember that Tolstoy's ideas shaped Gandhi's worldview. There are a lot of Soviet textbooks, printed in the Soviet Union in Indian languages, which were used by several generations. Russia's image in India is still very positive, mostly thanks to this background.

Does it influence the youth as well?

Sure, it influences the youth less. First, our work in this aspect is not enough, second, back then we were a superpower and now we are not. It is clear that the youth incline towards the US, but with great influence of their families and social attitudes, the country has positive perception of Russia.

A lot of Indians visit Russian Center for Science and Culture in New Delhi leaded by Fiodor Rozovsky to learn the language, Russian culture and national dances. One of the central streets in New Delhi is called Tolstoy Marg, there are monuments to Tolstoy, Pushkin, in Nehru park there is a monument to Lenin, with floral breathes. For sure India is interested in Russia as well as Russia is interested in India. Cultural ties are okay, but economic ones are much more fragile.

China is far richer, but India holds all the nonfinancial actives and is able to carry out religious projects in South East Asia.
Russian-Indian partnership is developing against escalating Indian-Chinese confrontation on a great number of strategic issues (differences on the "One belt one road" initiative, etc.). There is a confrontation in cultural areas as well. May India take advantages of the drawbacks of Chinese model? In which countries it might do it?

Firstly, we should clarify the terms. India isn't Chinese adversary, foe, it is Chinese rival in some infrastructural and political influence projects in South East Asia and border areas. India doesn't strongly oppose the Belt and Road project. It is against China using disputed territories, as the China – Pakistan Economic Corridor goes through the lands over which India claims its sovereignty. China didn't asked permission of India to do so. It represents an acute political issue, but there is no existential confrontation. If this issue is resolved, the problem will cease to exist.

Generally speaking, culturally India and China have been closely linked for a long period of time. It is enough to recall the evolution that underwent the image of bodhisattva Avalokiteśvara after it had negotiated the Himalayas, had feminised and had turned into the Godness of the hearth Guanyin.

Their economic ties are of the same importance. China is a major exporter of goods in India and one of the major investors into Indian economy. Despite all the differences, the countries continue to trade and the turnover is rapidly rising. So, we should discuss China-India rapprochement, as the Doklam confrontation was set aside in the context of prime minister's Modi visit to Wuhan and rising cooperation.

Indian – Chinese confrontation in the soft power sphere can hardly be discussed, as the countries offer fundamentally different product. There are countries oriented towards China, there are countries oriented towards India, some countries manage to successfully combine these directions. China is far richer, but India possess all the non-financial actives and may carry out religious diplomacy projects in South East Asia. Small countries try to get on with both countries, for example in some infrastructural project they rent a port for reconstruction to China and the nearby airport to India.
One of the largest elements of soft power is the higher education. What about Indian soft power implementation through education?

It is all right. India invites foreign students, and there is nothing difficult in going to India to study, as they have a lot of educational programmes. Jawaharlal Nehru University, the University of Delhi and all the major universities exercise programs for foreign students. They are backed by the government.

There is an opinion that India could promote its own model (including the global governance model), which is different from the liberal Western one and the Chinese authoritarian one, through education. Is that true?

To do so, India should first make up such model. I would argue that the Chinese model is an authoritarian model. On the contrary, China undertakes attempts to create "a community of shared future for mankind" and accuses Western countries of authoritarianism and neocolonialism. Nowadays China is proactively inviting students from the Third World countries to train them as pro-Chinese, but on the other hand China isn't interested in these students building specific African socialism under the auspices of a local Communist Party. It is mainly aimed at developing communication with Chinese people and promoting cooperation of China and their country of origin. India is doing something similar, it trains pro-Indian personnel, which transmits Indian influence and advocates friendly relations with India.
In case of India, Indian diaspora's potential is of particular interest (It is one of the largest in the world). External policy of Indian prime minister Modi features direct appeal to Indian diaspora overseas. How does the diaspora influence Indian image abroad?

Firstly, as the Indian diaspora is so numerous, the appeal to it is a permanent feature of Indian policy. It has been shaping since Indians were settling down in the Indian ocean region, exercising their soft and not-so-soft power in South East Asia, establishing Indian and Buddhist kingdoms, settling down in Eastern Africa before the European reached the region. Under the British Empire it scaled up with British hiring Indians and sending them to the most remote corners of the vast empire. This is how Indian colonies were established in Barbados, Fiji, developed in Eastern Africa and in the Gulf countries.

The diaspora's potential is quite a difficult question. Diaspora is one of the major sources of money, particularly the diasporas in rich countries, such as the Gulf countries. Indians go there to earn money, but they have no civil rights there and barely integrate into local communities: Indians can't be granted citizenship in Saudi Arabia and so they live in the country as workers. They send money to India.

In the US Indians integrate into society and step-by-step become more Americans than Indians. There was a wide spread opinion that Indian diaspora is exceptionally large and powerful in the US. Indeed, it is huge and some of the representatives of the diaspora occupy quite high positions in the Senate and the Congress. But the US Indians are americanised.

The result of this phenomenon is evident in the outcome of the attempts to exempt India from US sanctions, which would have been introduced, if India had bought the S-400 missile system. And all of a sudden Indian diaspora proved to be totally useless in solving the issue. A great number of articles by distinguished americanised Indians calling to stop putting pressure on India were published in Indian and US top media resources, in The Diplomat, NYT and others, but it produced no results. It became clear that Indian diaspora on which so many hopes were placed turned out to be useless in solving conflicts of interest.

Indians that are engaged in public affairs in the United States put the US interests over Indian and consider the US-India rapprochement through the lens of US interests. So, India managed to suspend the sanctions without diaspora's help, but thanks to the highly important geopolitical interest of containing China secured by Pentagon and the Department of State, which needed India to be friendly neutral. This impotence of the diaspora should be reflected on.

In other countries the character of diaspora's influence is much more specific. The inability of diaspora to get along with the local population of Fiji constitutes continuous problem for Indian government. Indians living in the Middle Eastern countries become a financial source for the country, but once a war starts India evacuates its citizens spending a great deal of money, as it happened in Yemen.

What is more Indians left some colonial heritage, which is particularly evident in Eastern Africa. When the British colonised Eastern Africa, Indians were much more loyal to the British and so they became merchants, policemen, minor officials, that is why when the liberation movements started, they were sometimes treated even worse than the British. For instance, Indian diaspora failed to survive in Zimbabwe; in the South African Republic, vice versa, the diaspora is thriving and is engaged in political affairs. Somewhere the diaspora is economically powerful, but totally passive from the political point of view, somewhere it is all around.
In Russia Indian diaspora is not so large. Could it be used as a soft power instrument in Russia?

There are Indians who settled in the Soviet Union, who studied here, got married, born children, and got russiafied. They have a significant role in the Russia-India rapprochement. These are businessmen, journalists.

There are several reasons why the diaspora in Russia is not so large. Firstly, language barrier, secondly, the climate. Indians suffer from the lack of sunny days in winter more than from cold. Finally, we have a state dominated by a major nation unlike in the US, for example. In the Los Angeles you'll see an American nation shaping in real time by Afro-Americans, Koreans, Chinese, Latin Americans and other peoples, so Indians will have this sense of belonging. In Russia the vast majority speaks Russian, there is a tiny minority of migrants from the non-CIS countries. There is an Indian diaspora in Russia and it is living quite good, but politically it has no influence. Their main role is to establish relations. It helps others, maintains relations with the motherland.
In terms of soft power, private media in India is of particular interest. One of the recent examples is the so called "modimania". From your point of view, why this phenomenon has emerged?

First of all Modi is well received by the diaspora. When he visits a country, he is cheered as national leader, under whose governance the country is transforming into a great power.

Modi as a politician is quite interesting personality. He is as powerful, as those who made new Indian history: Jawaharlal Nehru, Indira Gandhi. Under the last prime minister Manmohan Singh, characterized by Indians as a weak leader, some issues were talked down, he wasn't able to act strongly. He should take into account interests of numerous small groups, particular personalities. That resulted in stalemate. He was quite predictable, the country has been developing economically, but he wasn't able to undertake sharp policies.

Modi is so different from him. He is perceived as "a miracle worker": he launched the "India cleaning programme" (creating a system of public lavatories and street cleaning) in 2004, which his precedents weren't able to realize. Taking into account the scale of the problem, it seemed to be impossible, but in 5 years he managed to put it in practice. Nowadays India differentiates from the India of the past. Modi promises to provide everyone with gas, water, and electricity before his term ends. Modi is criticized, but his achievements should be acknowledged.

Modi's charisma is evident in his speeches. He feels the audience quite well, which is so rare. He is able to seize the interests of the audience, its attention and speaks about the issues it is interested in, changing the line of the speech as soon as he needs it. Other public politicians aren't able to do so. Modi is not only a public politician; he is also the head of the state.

What is more, he is the same as the majority of Indians: he is a Hindu, and he doesn't show off his secularism. In Russia we usually make jokes of the elements of national identity, but for Indians Modi embodies Indian national identity. In spite of a great number of different groups in Indian population, the majority of Indians are rural Hindu, who speak Hindi and other similar languages. They respect Hinduism, respect the elderly and cherish traditions. Modi perfectly matches the image of Indian leader. On the one hand he is quite experienced, on the other, he is energetic, ascetic in everyday life, single as he wants to devote his life to the country. He creates for himself an image of an ideal Golden Age leader and at the same time a 21st century leader who respects traditions and uses an iPhone.
Where does the most well-known element of Indian mass culture – the cinema stand? There are any prospects for it in Russia?

The elderly grew up with Roger Kapur's films. They were extremely popular. Surprisingly enough it may sound but our young population watch Indian films and TV series ("Baahubali", for example). In comparison with Hollywood films, the Bollywood ones are still quite popular. What's more there is not only Bollywood films, but also films of other Indian productions.

Nevertheless, these films are much more popular in the immediate neighborhood and extended neighborhood zones: in Afghanistan, in the Middle East and in South East Asia. A great deal of Bollywood films is made in Hindustani. It is a kind of lingua franca for Hindi and Urdu speakers, it uses basic vocabulary, which is familiar to both Pakistani, and Indians. Afghani and Arabs use these films to master the language, as they usually watch these films and TV series.
Where does the most well-known element of Indian mass culture – the cinema stand? There are any prospects for it in Russia?

The elderly grew up with Roger Kapur's films. They were extremely popular. Surprisingly enough it may sound but our young population watch Indian films and TV series ("Baahubali", for example). In comparison with Hollywood films, the Bollywood ones are still quite popular. What's more there is not only Bollywood films, but also films of other Indian productions.

Nevertheless, these films are much more popular in the immediate neighborhood and extended neighborhood zones: in Afghanistan, in the Middle East and in South East Asia. A great deal of Bollywood films is made in Hindustani. It is a kind of lingua franca for Hindi and Urdu speakers, it uses basic vocabulary, which is familiar to both Pakistani, and Indians. Afghani and Arabs use these films to master the language, as they usually watch these films and TV series.
How does India manage to combine so acute social problems (poverty, terrorism, etc.) and development of cutting-edge and military technologies? How a country can be so attractive abroad with such domestic problems?

Frankly, it fails to combine it. No one is happy with the poverty. On the other hand, a sound economic reform is underway, the middle class is expanding, poverty, dirt on the streets, lack of electricity and astonishing customs are disappearing.

India reminds me of the China of 1980s, the country is still poor, but its economy is ready to skyrocket. The population is becoming richer and the old problems are being gradually resolved. There is a sparkling difference when you see Gurugram, Hyderabad and Bengaluru business centers in the midst of suburbs or jungles where illiterate peasants live. This difference will vanish. The Indians take it for granted as they can't do anything about it. They try to conceal its domestic problems to preserve its image abroad, as any other country does, I believe. India is a developing, densely populated country, that avoids rapid decisions.
In conclusion, I would like to mention Indian religious soft power, in particular Modi's religious diplomacy which is one of a kind. In different times India developed the idea of hindusphere, a Great India. Earlier, in Chola times Indians transferred Hinduism and Buddhism through the whole region, conducting a cultural expansion in the direction of South East Asia.

Under the British Empire another phenomenon came to existence. This is a so called "Indian subempire", when the vice-king ruled the country and tried to expand its influence. So, Eastern Africa and the Middle East become influenced and controlled by India. After the First world war India seriously considered the plans to annex Iraq and former German part of Eastern Africa, which is Tanzania nowadays. India's current approaches to the Asian West and the Asian East result from these two epochs of Indian history.

In terms of soft power India took advantages of these two epochs. It is far more active on the East, Modi reminds the country about the Golden Age, periods before the Muslim conquest, and in those times, India was much more active on the East. Today's idea of the Indian-Pacific region perfectly matches this notion, as it says that India should develop its ties with countries, with which it had ties before the Muslims and the British. These are the Malay Archipelago and the whole South East Asia. But as India also proclaims itself to be the major force in the Indian ocean, it should balance its activities and pay attention to the West. Ties with the countries to the West should be also maintained, India should carry out projects in Africa, buy oil from the Gulf countries. So volens nolens it should cooperate with the countries to the West.
From our partner PICREADI
The foreign policy of Pakistan has remained feeble for many years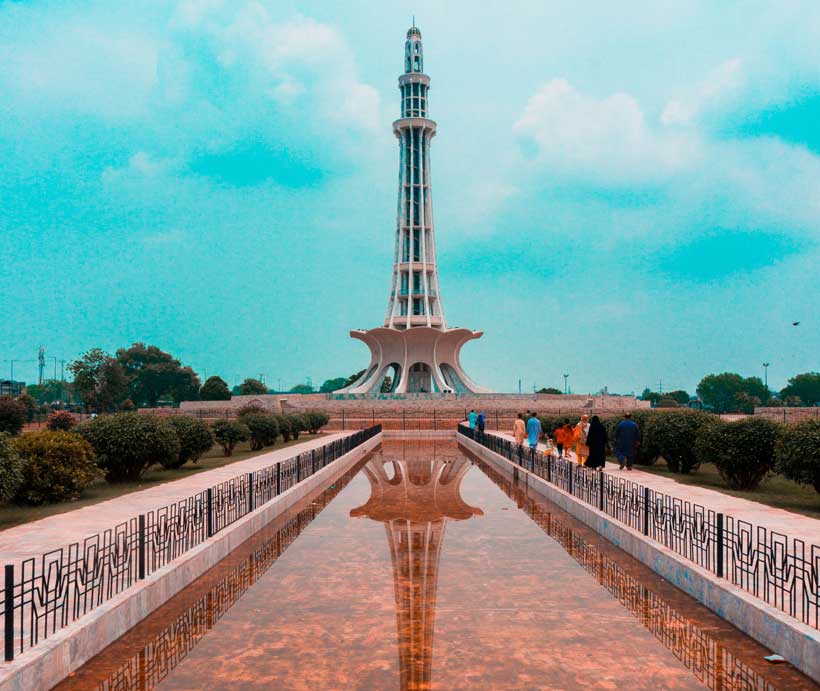 Sometimes, we fail because of the obliviousness of our vulnerable aspects. The right direction and cognizance of flaws lead one to success. Pakistan, at times, is confronting the worst days. Its population is hard up due to increasing dearness, unemployment, devaluation of the rupee, and political and economic mess. Our leaders seem to reprimand previous governments for this mayhem. Despite, the incumbent government seems avid to reinvigorate the economy, endeavoring to take on people, and passionately bent on accountability. How much the government is victorious in dealing with those specters is another debate. However, the most significant aspect that the government has overlooked is of its weak foreign policy. Yes! Foreign policy for the progress of a country is as important as other aspects. But, perhaps, we have disregarded the foreign policy's significance; this is also the cause of Pakistan's economic turmoil. It is the foreign policy that guards the nation's national interest.
The foreign policy of Pakistan has remained feeble for many years. However, ever since the PTI came into power; there has been speculation that foreign policy has begun to experience a boon. If one glance around; one will see that Pakistan's stalemate with India persists, Pakistan's terms with Iran are mediocre, Afghanistan eyes Pakistan as its destabilizer, only China among our neighbors perceives us as a staunch ally. When it comes to across the continent, our terms with the US are not valid. However, following the visit of Imran Khan to the US, people have grown their optimism regarding Pak-US ties. Yes! Imran Khan's visit to the US was positive development, but the time will decide the achievement of his visit. Only the Kingdom of Saudi Arabia (KSA) is there, which helps us during the time of economic downturn. Therefore, there is an iota improvement in our foreign policy because we are still unable to establish cordial terms with our neighbors and other countries.
So several questions emanate that why we are facing diplomatic isolation irrespective of our aspiration to secure comprehensive affinities with other nations.
The very first answer is; aspirations work if one strives hard to make them thriving.
So, next question emanates what to thrive and how to thrive?
For this answer, one should have a better comprehension of foreign policy. It is the set of rules that one nation crafts in dealing with other nation. The sound foreign policy is the most compelling weapon that ensures any country's prosperity. Hence, to make the foreign policy fruitful one should have an art of practicing diplomacy. It is the diplomacy that would make our aspiration into reality. Diplomacy is an art to engage with other nation. The sound foreign policy depends upon the practice of diplomacy.
Consequently, one must have found the answer that in our foreign policy, it is the feeblest component. Thus, how to make up deficiencies in the diplomatic course?
According to Rahul Shrivastava, Joint Secretary, Ministry of External Affairs of India there are some tools of diplomacy; without them, no state can sail on inclusive foreign policy.
The first tool of diplomacy is a political tool. This tool enables a country to enjoy substantial diplomatic bonds with another state. Role of the embassy in this tool is remarkable since the embassy in the host country speculates the problems between its country and the host country. For this purpose, the head of the embassy must be astute and able enough to read the trends of the time. It is the embassy that engineers the meeting between the heads of anchor and its country. Regrettably, our representatives of embassies have yet remained ineffective to engineer the state visits of leaders of countries from many countries. Along with it, our embassies in our neighbor states are inadequate to address their reservations. To rectify this imperfection, Pakistan needs to train its diplomats, and choose natively skilled diplomats, who could show the positive front of their country.
The second tool of diplomacy is of security. It includes the cooperation of one state with others in terms of defense, counter-terrorism, intelligence, and nuclear issues. Unfortunately, Pakistan lags in this specter badly. Pakistan finds no such ally that could conduct these practices with it. When a country handles any of the aforementioned practices, it builds and enhances confidence between states. Pakistan, in this regard, must have to revise its policies.
The third tool of diplomacy is a commercial tool. The state harness this tool by trading, investing, and building trade links. This tool helps a country to reinvigorate its economy. The more participant states, the more benefit they will get. Unluckily, Pakistan, according to this tool, relies only on China. Despite China, Pakistan enjoys no privilege to cultivate trade links with other countries. For this purpose, Pakistani diplomats need a campaign in other countries, which could inform about the products, goods, agricultural items that Pakistan can serve other states. Pakistani authorities should also invite other state delegations to visit our soil, and they should offer the Capitalists of those countries to invest.
The fourth tool of diplomacy is the cultural tool. It implies that the artists from one state should collaborate with the artist from another state. In this way, the intermingling of culture takes place. But this is only possible when higher authorities show keen interest. Pakistan is fortunate enough to share common things in culture with India, Iran, and Afghanistan. The Pak-India diplomatic row has halted the collaboration of artists from both sides. The application of the cultural tool in diplomacy helps a lot to bring the states together.
The tools aforementioned are part and parcel for those who aspire to practice effective diplomacy. There is no progress in a country without its sound foreign policy; likewise, there is no soundness in foreign policy without effective diplomacy. The incumbent foreign minister Shah Mahmood Qureshi has assumed this portfolio for the second time. He is also head and shoulders above all other leaders of PTI in spite of Imran Khan. Being a senior member of his party, and assuming a very estimable portfolio, he needs to revive the course of diplomacy.