World's Largest Economies Lag Behind in Delivering Secure, Affordable, Sustainable Energy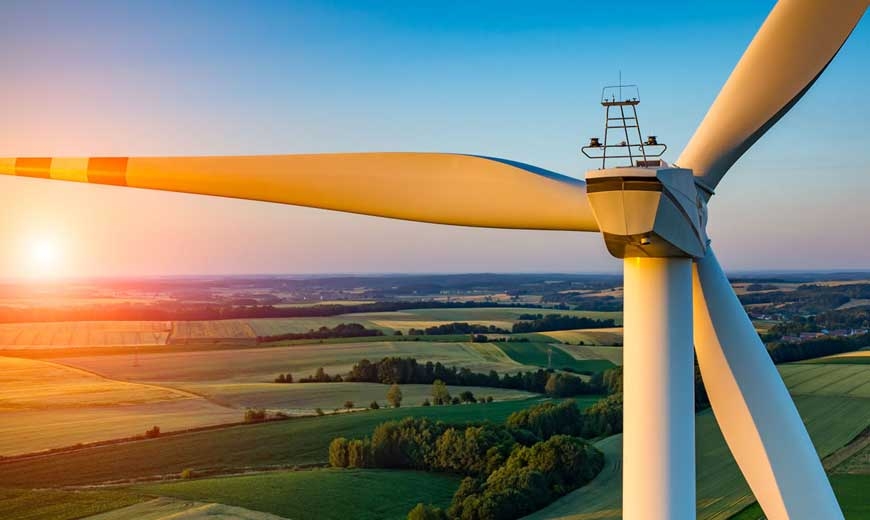 [yt_dropcap type="square" font="" size="14″ color="#000″ background="#fff" ] W [/yt_dropcap]hen it comes to achieving affordable, environmentally sustainable and secure energy systems, a group of small economies is quickly accelerating away from the rest of the world. The top 20 performers in the fifth annual Global Energy Architecture Performance Index Report 2017 have achieved twice the average increase in their score compared to that of all other countries.
The report, developed in collaboration with Accenture Strategy and launched today at the European Commission, ranks 127 countries based on their ability to provide energy across three dimensions of the "energy triangle". It finds that the highest performers, which are primarily smaller countries and advanced economies, can overcome constraints if supporting policies are in place.
According to the findings, the world's biggest energy consumers struggle to take leading positions on the index as they grapple with inherent challenges of their large, complex energy systems and are outperformed by more nimble economies. Overall, some of the largest consumers of energy such as China (95th), India (87th), Japan (45th), the Russian Federation (48th) and the United States (52nd) have either slipped in the rankings or experienced only marginal gains.
"We've seen some significant shifts in the way energy is sourced, delivered and consumed over the past five years," explained Roberto Bocca, Head of Energy and Basic Industries and Member of the Executive Committee at the World Economic Forum. "Future energy demand and unprecedented technological developments will continue to present new challenges and opportunities for countries. Now more than ever, countries must understand the performance and trajectory of their energy sectors and have a resilient approach in place to drive progress."
The top 20 performers on the 2017 index represent a diverse mix. European countries lead the index, with Switzerland (1st) and Norway (2nd) taking the top spots. But other regions also hold high-ranking positions: Colombia (8th), Uruguay (10th) and Costa Rica (14th) are the highest-ranked Latin American nations, while New Zealand places 9th.
While many of the top performers are smaller countries, both by gross domestic product (GDP) and population, some larger countries including France (5th), the United Kingdom (15th) and Germany (19th) have effectively managed complex energy sectors alongside large economies. The presence of European nations among the top-ranking countries reflects advantages gained through a long history of coordination within the region.
"I welcome very much the World Economic Forum's initiative of the Global Energy Architecture Performance Index (EAPI). Its objective to examine the progress of the global energy transition towards more sustainable, competitive, secure and affordable energy systems matches very well with the objectives of the Energy Union strategy. The fifth edition demonstrates well the unprecedented structural changes in the global energy system. Europe, with its clean energy transition, has embarked on an ambitious path to lead this goal" said Maroš Šefčovič, Vice-President of the European Commission in charge of the Energy Union and launch partner of the report.
When comparing this year's average Global Energy Architecture Performance Index to that of 2009, only a modest improvement has been made. However, a number of stand-out performers have climbed the ranks in this time frame by making significant improvements to their energy systems. These include Jamaica (116th to 92nd), Nicaragua (95th to 72nd), Tajikistan (66th to 46th), Mexico (59th to 44th), Luxembourg (37th to 23rd) and Uruguay (25th to 10th).
"Transitioning their energy system to a future state that is more affordable, environmentally sustainable and secure should be an ongoing endeavour for every country, said Muqsit Ashraf, Managing Director, Accenture Strategy – Energy. "As this landscape continues to shift, energy companies need to contribute to the change and adapt to the evolving global energy system. That means rethinking how and where they invest, and the role they play in working with governments and policy-setters."
The report studies a selection of the top performers, as well as the biggest upward movers, and reveals three principles for generating improvements in energy sectors.
Frame the long-term direction for the energy sector, and commit to it: Governments with long-term visions provide important continuity across these extended time frames. A clear frame and long-term direction are seen to form the basis of policy goals and provide a sense of stability required to encourage investment.
Enable the energy transition with adaptable, co-designed policies: The policies most effective at advancing a country's energy transition are those which enable solutions that best suit a country's context. This means creating the necessary opportunities for innovation to flourish and providing flexibility for the most appropriate technologies to emerge organically.
Steward investment towards the areas with most impact: Significant investment is required to make progress on the energy transition and to meet growing demand for energy. The stability of committing to a long-term vision is a must for establishing investor confidence. Stewardship of investment then directs the capital required to support the energy transition to the right projects that will drive progress.
"Balkan Stream": Romania instead of Bulgaria?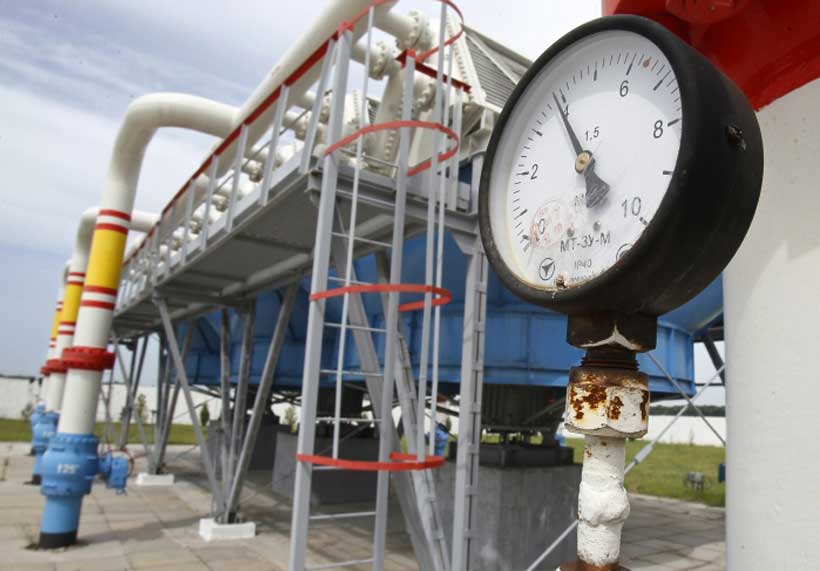 With the export leg of the Turkish Stream (TurkStream) gas pipeline, designed to bring Russian natural gas along the Balkan route further to Europe, slated to go fully on-stream in late 2020 – early 2021, all transit countries need to timely fulfill their obligations to get their national gas transportation infrastructure prepared for this. Thus far, Serbia has moved closest to achieving this target, while Bulgaria's position on this issue is causing a growing sense of bewilderment in Russia, which might be forced to change the pipeline's route and replace its Bulgarian section with a Romanian one as a transit option.
The Russian and Serbian presidents, Vladimir Putin and Aleksandar Vučić, discussed issues pertaining to the construction of a trans-Balkan route for transporting Russian gas to Europe, during their December 4 meeting in Sochi. President Putin confirmed that Serbia could participate in the gas transit via the Turkish Stream pipeline, even despite the fact that the prospect is called into question by Russia's partners in the Balkans and Eastern Europe.
"Yes, it is possible," Putin concluded, adding that the Serbian stretch of the Turkish Stream pipeline, running from Bulgaria to Hungary, is almost finished now.
"As for Serbia's possible participation in the transit of Russian gas through TurkStream – yes, it's possible. As a matter of fact, all our partners in the Balkans and in Eastern Europe raise this question. We are ready," Vladimir Putin confirmed at a joint news conference following talks with his Serbian counterpart.
He also accused Bulgaria of deliberately delaying the construction of the Turkish Stream gas pipeline, and threatened to find alternative options for implementing this project if Sofia refuses to come along.
"The Serbian section of the gas pipeline from the borders of Bulgaria to Hungary is almost ready, 90 percent have already been laid, and 85 percent are already in trenches. Currently, the question is pumping stations. This will take several weeks. But what we are seeing is that despite numerous assurances and numerous requests for Russia to supply gas to Bulgaria via Turkey, Bulgaria is deliberately delaying the implementation of the project on its territory. This is strange and disappointing. I would like to say that straight out, publicly. Bulgaria's leaders have asked for TurkStream many times, at any cost, after they ruined South Stream; but even in this case they were in no hurry, apparently due to outside pressure. Well, let's wait and see how this project is carried out in the future on Bulgarian territory. If the Bulgarians do not want it, I mean the Bulgarian leaders, rather than the Bulgarian people, we will find other ways of delivering on our potential in the south of Europe," Vladimir Putin added.
The situation with the gas transmission infrastructure is that the Balkan countries' ability to connect to the export line of the Turkish Stream gas pipeline considerably varies from country to country in terms of speed and availability.
The pace of this process has in recent months been the fastest along the Serbian stretch of the would-be export pipeline. The builders of the connecting pipeline running from the Serbian-Bulgarian to the Serbian-Hungarian border set a European record for the speed and complexity of work that needed to be done to run the pipe under the Danube. Serbia's Minister of Mining and Energy, Aleksandar Antic, confirmed that a compressor station for supplying gas from the Turkish Stream pipeline to Hungary will be completed next year, while the construction of the Serbian leg of the pipeline is proceeding according to plan and will be completed already before this year is out.
The situation currently existing in the Balkans also indicates that it is on Serbian territory that the Trans-Balkan transit infrastructure for transporting Russian gas can actually be completed already before the end of this year. A partial launch of the Bulgarian stretch of the pipeline (scheduled for next year) has been held up by delays in completing the required paperwork.
As for the construction of the Hungarian stretch of the gas pipeline, it has not actually started yet with the national gas transmission operator FGSZ saying they have just launched a preliminary reservation of transit capacity for the construction of an interconnector on the Hungarian-Serbian border.
Bulgarian authorities deny the presence of any political considerations behind their foot-dragging pipeline construction work on their territory. Prime Minister Boyko Borisov explained that Sofia started the construction late due to mandatory procedures. "We build an average 5 kilometers per day on average," he said, adding that he hopes that the project will be operational by the end of next year. According to him, when the construction is completed, Bulgaria will become the "only fast and good alternative" for Russian gas.
However, Bulgaria's regional neighbors are still not inclined to trust Sofia's assurances. According to the Turkish newspaper Yeni Safak, the mere fact that President Putin mentioned problems with Sofia during a meeting with his Serbian counterpart suggests that the Romanian-Serbian route might be used for the pipeline running through Turkey, bypassing Bulgaria. The newspaper added that Boyko Borisov is already making it clear that "everyone has the right" to look for alternative routes.
With the clock ticking, the Balkan countries have to decide how they are going to participate in the construction of export infrastructure for Balkan Stream as an extension of the TurkStream export pipeline. With their obvious economic interest in implementing this project, the closely intertwined interests of the European Union, the pressure being exerted by the United States and other influential world players seriously complicating and politicizing the situation, Russia should brace up for more hard decisions concerning all these issues.
From our partner International Affairs
Diverse notions of Energy Security in a Multi-polar World
The concept of energy security has been at the front and centre of many important changes in international relations and international law since the 1970s. However, in the recent past, the speed of its evolution and the fleshing out of its scope and content has been quite dramatic. During this period, there has been remarkable flux in the patterns of global trading in energy products. In 2008–09, several key trends started to develop in the energy sector, triggered by the influence of two new, very strong factors: the global financial and economic crisis and the shale revolution in gas and oil production. The Energy Policy of the Trump Administration stands in contrast with that of the Obama Administration. The America First Energy Plan stated, inter alia, that "The Trump Administration is committed to energy policies that lower costs for hardworking Americans and maximize the use of American resources, freeing us from dependence on foreign oil." The Plan called for removing the Climate Action Plan and the Waters of the US rule, embracing the shale oil and gas revolution, commitment to clean coal technology, and to reviving America's coal industry, boosting domestic energy production, achieving energy independence from the OPEC cartel and any nations hostile to US interests, and responsible stewardship of the environment. Two years later, a White House Fact sheet stated that under President Trump, the US had been establishing energy dominance, abolishing the war on energy and advancing American energy. Specifically, it was pointed out that United States had become, amongst others, (a) the largest crude oil producer in the world, (b) a net natural gas exporter for the first time since 1957 including exports of LNG to the EU at an all-time high in March 2019 , (c) crude oil exports nearly doubled in 2018, reaching a record average of 2 million barrels a day, (d) coal exports reached their highest level in five years in 2018 and (e) withdrew from the Paris Climate Agreement and got "rid of costly Obama-era regulations like the Stream Protection Rule and the Clean Power Plan." The George W Bush legacy was closer to the Obama approach. According to a Fact sheet on the same, President Bush had taken a reasoned, balanced approach to the serious challenges of energy security and climate change.
According to its White Paper of 2012 titled, "China's Energy Policy" in 2011, the output of primary energy equaled 3.18 billion tons of standard coal, ranking first in the world. At present, nearly 50 percent of China's total energy imports is from the Middle East. For the foreseeable future security of energy supplies will continue to remain a policy priority for Beijing. Under Xi Jinping, China has turned more ambitious in respect of its energy mix with considerable emphasis on new energy including through the Made in China 2025 policy and the Belt and Road connectivity initiative. It may be recalled that the ten year Made in China 2025 plan on promoting manufacturing was announced in May 2015 and specifically included energy saving cars and new energy cars among the ten key sectors. According to a MERICS Database made public in July 2019, two thirds of Chinese spending on completed BRI projects went into the energy sector, and already amounted to more than USD 50 billion. Renewable energy power-plants led the pack of completed, Chinese-funded energy projects with a total investment volume in excess of USD 20 billion. According to the 2019 Annual Report of the US-China Economic and Security Review Commission, China has quickly built up advanced production capacity in lithium-ion batteries and established control over a substantial portion of the global supply chain, exposing the United States to potential shortages in critical materials, battery components, and batteries. Further, China is positioning itself to become a leader in nuclear power through cultivating future nuclear export markets along the Belt and Road, particularly in sub-Saharan Africa, and attracting advanced nuclear reactor designers to build prototypes in China. Finally, reference may also be made to China's efforts at the Arctic region. Since 1999, China has organized a number of scientific expeditions in the Arctic, with its research vessel Xue Long (Snow Dragon) as the platform. In 2004, it built the Arctic Yellow River Station in Ny Alesund in the Spitsbergen Archipelago and by the end of 2017, China had carried out eight scientific expeditions in the Arctic Ocean, and conducted research for 14 years with the Yellow River Station as the base.
The position of the OPEC has also evolved. In a keynote address delivered by HE Abdalla Salem El-Badri, OPEC Secretary General, at the Chatham House Conference entitled "Middle East Energy 2008″ – Risk and Responsibility: The New Realities of Energy Supply – London, UK, 4 February 2008, he focused on the following characteristics: Energy security should be reciprocal; universal, applying to rich and poor nations alike; focus on providing all consumers with modern energy services; apply to the entire supply chain; cover all foreseeable time-horizons; allow for the development and deployment of new technologies in a sustainable, economic and environmentally-sound manner; and benefit from enhanced dialogue and cooperation among stakeholders. A decade later, it is instructive to glance through the World Oil Outlook report 2019 launched on 5 November 2019 at Vienna, Austria. It states, inter alia, that demand for OPEC liquids is projected to increase to around 44.4 mb/d in 2040, up from 36.6 mb/d in 2018; global crude oil and condensate trade is estimated to remain relatively static at around 38 mb/d between 2018 and 2025, before increasing to around 42 mb/d by 2040; in the period to 2040, the required global oil sector investment is estimated at $10.6 trillion; and energy poverty remains a major global challenge, with almost one billion people still without access to electricity and three billion lacking access to clean fuels for cooking. The Aramco's IPO is being watched with interest including for what it meant for energy security calculations especially of the Kingdom of Saudi Arabia. The testy relationship between the US analysts and the OPEC markets remains even as the promise of shale gas fades away.
The Indian understanding of energy security encompasses four aspects, namely (i) availability of energy for all citizens, (ii) lifeline energy, (iii) supply that meets effective demand, and (iv) ability to withstand shocks and disruptions. The landmark India-US nuclear deal was intended to address the problem of energy deficit that had emerged as one of the primary constraints on accelerating India's growth rate. According to a fact sheet of the Ministry of External Affairs of India of 27 June 2007, "Presently, only 3% of India's energy needs are met from the nuclear sources. India plans to produce 20,000 MWe from the nuclear sector by 2020, an increase from the current 3,700 Mwe." Full civil nuclear energy cooperation with the US was also expected to help India achieve energy security. Most recently, in his speech at 16th International Energy Forum Ministerial Meeting in New Delhi in early 2019, Indian Prime Minister Narendra Modi said, "Given global uncertainties, India also needs energy security. My vision for India's energy future has 4 pillars– energy access, energy efficiency, energy sustainability and energy security….the launch of the International Solar Alliance is a step towards fulfilling this commitment." India had reaffirmed its commitment to the Paris Agreement and achieved some successes through its citizen participation on certain aspects of the fight against pollution. Recent news reports indicate that the Government of India is in the process of formulating a new energy policy. The highly reputed National Geographic assessed in September 2019 that "India has emerged as a global leader in renewable energy, and in fact it is investing more in them than it is in fossil fuels"
The IEA defines energy security as the uninterrupted availability of energy sources at an affordable price. At the mid 2019 G20 Osaka Summit, the leaders acknowledged "…the importance of global energy security as one of the guiding principles for the transformation of energy systems, including resilience, safety and development of infrastructure and undisrupted flow of energy from various sources, suppliers, and routes." They also recognized the value of international cooperation on a wide range of energy-related issues including energy access, affordability and energy efficiency, and energy storage. The WTO has in a limited way addressed some aspects of energy security. In the WTO Panel report of September 2018 on European Union and its Member States — Certain Measures Relating to the Energy Sector, where the complainant was the Russian Federation, one of the points of contention was regarding the third-country certification measure in the national implementing laws of Croatia, Hungary and Lithuania. Both parties agreed that the measure, de jure, violates the national treatment obligation in Article XVII of the GATS by requiring a security of energy supply assessment prior to the certification of third-country transmission system operators, but not domestic ones. Controlling the South China Sea has major implications for energy security in that region. The strategic context affecting upstream development in the South China Sea is a rising China that is increasingly able and willing to assertively pursue its perceived sovereign rights to oil and gas resources. The decision of the Permanent Court of Arbitration in the case brought by The Philippines has relevance in this regard. The centrality of ASEAN countries in the 21st century Maritime Silk Road initiative of China is testimony to this. How the regional grouping handles the on-going negotiations on the Code of Conduct for the SCS is going to determine the safety of sea lanes in this busy and sensitive area. The imperative for energy security in such a vulnerable strategic region as the Asia-Pacific is paramount for global stability and development. In this regard, the 2007 non-binding Declaration on East Asian energy security signed by the leaders of the member countries of the Association of Southeast Asian Nations (ASEAN), Australia, People's Republic of China, Republic of India, Japan, Republic of Korea and New Zealand, on the occasion of the Second East Asia Summit on 15 January 2007 in Cebu, Philippines called for: cleaner and lower emissions technologies, use of biofuels, improving efficiency and conservation, reducing the costs of renewable and alternate energy sources through innovative financing schemes, intensifying the search for new and renewable energy resources and technologies, stable energy supply through investments in regional energy infrastructure, recycling of oil revenues and profits for equity investments, strategic fuel stockpiling, clean use of coal and development of clean coal technologies and international environmental cooperation, regional or bilateral cooperation & assisting less developed countries in enhancing national capacity building.
In 2017, the EU produced around 45 % of its own energy, while 55 % was imported; the energy mix in the EU, was mainly made up by five different sources: petroleum products (including crude oil) (36%), natural gas (23%), solid fossil fuels (15%), renewable energy (14%) and nuclear energy (12%). The main imported energy product was petroleum products (including crude oil, which is the main component), accounting for almost two thirds of energy imports into the EU, followed by gas (26 %) and solid fossil fuels (8 %); almost two thirds of the extra-EU's crude oil imports came from Russia (30 %), Norway (11 %), Iraq (8 %), Kazakhstan and Saudi Arabia (both 7 %) & more than three quarters of the EU's imports of natural gas came from Russia (40 %), Norway (26 %) and Algeria (11 %), while almost three quarters of solid fuel (mostly coal) imports originated from Russia (39 %), Colombia and United States (17 % each). Of all the international players, the EU has been the most progressive on climate change issues. Recently, the European Investment Bank announced that it would stop funding fossil fuel projects by the end of 2021. On its part, the European Parliament has urged all EU countries to commit to net zero GHG emissions by 2050. The Commission is expected to present in 2020 a comprehensive plan to reduce emissions towards 55% in a reasonable way by 2030.
In conclusion, it is observed that the period from 2000 to 2019 has been transformational in multiple ways in respect of the evolution of the emphasis between renewables and non-renewables in the energy mix reflective of domestic green politics the world over, especially in Asia. The dissonance amidst the principal actors of the energy architecture can be inferred from transition from Balance to Dominance in the case of US; Emphasis on Environment in the case of EU; taking the lead in global Supply of Lithium and Nuclear in the case of PRC, Four Pillars of Energy Future in the case of India, Reciprocal Dimension of Energy Security in the case of OPEC and the myriad of perspectives from Plurilateral and Multilateral Institutions. With the passage of time, since the energy crisis of 1970s, reconciliation of how major players view energy security warrants greater attention as we move ahead.
Energy Production is Moving Upwards
The United Nations (UN) Environment Programme, and numerous research organizations working in consortium found in a recent report "the world's nations are on track to produce more than twice as much coal, oil, and gas as can be burned in 2030."The British Petroleum (BP) Statistical Review of World Energy 2019 has:
"Total global proved reserves of oil – that is the volumes that can be recovered from known reservoirs under existing economic and operating condition – stood at 1.730 trillion barrels at the end of 2018."
The world has plenty of oil, and we are not close to reaching peak oil, and consumption is growing according to the International Energy Agency's latest projections. This on top of U.S., CO2 emissions rose in 2018, 2.7 percent for the first time since 2014 according to the Energy Information Administration (EIA) – the uptick came from "higher natural gas-related emissions, but coal emissions fell by 4 percent."
Economic growth coupled with hotter summers, and colder winters contributed to U.S. emission increases. Increased renewable usage from sun and wind farms also aided emission growth since solar panels and wind turbines are intermittent energy to electricity sources that need continual fossil fuel backup from coal and natural gas-powered, power plants.
Fossil fuel production will outpace Paris Climate Agreement (PCA) reductions that target to keep temperature increases under 1.5degrees Celsius, or at 2 degree Celsius, pre-Industrial levels. Growing prosperity in China, India, Africa, and the U.S. will fuel production gains, and override PCA agreement accords.
This analysis is based on energy policy from eight of the largest fossil fuel, and deep earth mineral producers in the world: "Australia, Canada, Russia, U.S., China, India, Indonesia, and Norway." These eight countries constitute 60 percent of domestic-based, and global fossil fuel production. Middle Eastern countries such as Saudi Arabia and Iran do not release production numbers.
PCA signatories are upset over increased global fossil fuel exploration and production (E&P). China, India and the booming Asian hemisphere (what is now called the "Asian Century") are using more oil, coal, and natural gas today and into the projected future. Whereas, new clean energy investments "fell by more than a fifth, coal-fired power generation jumped to a new high last year." This means renewables such as solar, wind, and biomass used for energy to electricity are not overtaking fossil fuels anytime soon.
Evidenced by coal-fired power generation excavated and used increased the past two years, and "coal accounted for 47% of all power generation across 104 countries." India's over one billion people and growing population has confirmed coal is their energy to electrical mainstay for the next thirty years.
The only carbon-free, zero-carbon energy to electricity source is nuclear energy. It is France's number one energy to electricity generation resource. Not even natural gas-fired power plants meet this criterion. If fossil fuels are growing then nuclear energy to combat rising emissions is the best electrical option available under current, emission-restraining, technological constraints.
International Energy Agency (IEA) chief, Fatih Birol expects the U.S. shale sector to continue explosive growth. Birol also said, "that the U.S. will make up most of global oil supply growth." This will fill the gap for Asian countries needing additional oil and natural gas. Additionally, this boom in U.S. shale E&P that began during the Obama administration continues upending and changing global, geopolitics in unexpected ways that doesn't involve traditional militaries or large-scale global conflicts. This is positive for global economic prosperity.
The world is awash in oil, natural gas, and coal whether we like it or not according to the BP Statistical Review of World Energy, 2019, but global policymakers are causing more problems than solutions by embracing renewables and banning fossil fuel E&P. Europe's Green New Deal is based on unrealized scientific evidence that causes environmental leaders like Michael Shellenberger to dispute the hyperbolic climate rhetoric.
Embracing global warming energy policies produce results that damages the environment from "millions of toxic wind turbine blades sent to landfills," to electrical grid blackouts in Australia, Great Britain and New York City (and a $6 billion ratepayer, wind subsidy, cost overcharge) to a Texas city needlessly enduring surging electricity costs from going 100 percent renewable. We are now witnessing wind power disasters in Canada, Europe (especially, Germany), Ireland, and the environmental cleanup costs are higher than fossil fuels compared to the taxpayer and ratepayer subsidies renewables receive.
Leading U.S. Democratic Presidential candidates want to eliminate fossil fuels by replacing them with renewables according to environmentalist Paul Driessen without understanding the consequences of how fossil fuels affect every part of all of our lives.
Hydraulic fracturing (fracking) is "under fire in California," (the 5thlargest economy in the world) without explaining how does this economically robust state replace the over 6,000 products that originate from a barrel of crude oil? These anti-fossil fuel decisions cause companies like international, financial giant Charles Schwab to leave the state, and hurt American economic interests and national security. This ultimately affects NATO, EU, and America's geopolitical, global security interests that are the cornerstone of the post World War II, U.S.-led, liberal order.
America is attempting to electrify their economy and decarbonize without understanding electricity is not a stand-alone energy source the way fossil fuels, nuclear, and renewables are – but common renewables, the sun and wind for energy to electricity – run into problems over being chaotically intermittent, and mathematically unstable. Again, the only way to "reduce greenhouse gas emissions," and produce zero-carbon energy to electricity is from nuclear power plants.
From Berkeley, California to Brookline, Massachusetts that recently voted to ban natural gas, and only use electricity for heat, air conditioning, and appliance-use this is a vote to economically depress these cities. Massachusetts' electrification needs are approximately 50 percent met by natural gas, and the state has a shortfall over banning new pipelines. To meet their natural gas needs, Massachusetts's imports12 percent of their natural gas from Russia.
What we are seeing is a fossil fuel dilemma, and climate change, anthropogenic (man-made) global warming, and energy policies based on these premises to rid the world of carbon and greenhouse-gases are "a first-world problem." The U.S., European capitals, and the United Nations (UN) seemed more concerned about the environment than the 2 billion people globally without electricity.
Shockingly, the U.S. could literally turn off the entire country from any source of energy and global emissions would still grow according to U.S. Congressional testimony in 2017. The entire U.S. economy, military and government could disappear, and global pollution, and respiratory illness would still rise. The reason why is "one of the biggest sources of carbon dioxide emissions is developing countries." Think China, India, and Africa.
What if it's time to start asking serious questions about the validity of man-made climate change, and how "scientific breakthrough" such as carbon capture technology coming from the Massachusetts Institute of Technology (M.I.T.) can save us instead of renewables and warning the earth will die off in 10-12 years? It's difficult to trust these warnings when every apocalyptic prediction from the last 50 years has never come true that the earth is dying, because of global warming.
When teen climate activist, Greta Thunberg, made her impassioned speech to the UN this fall, another group of 500 atmospheric scientists, engineers and related professional called Friends of Science sent a registered letter to the UN Secretary-General "stating that there is no climate emergency and climate policies should be designed to benefit the lives of people."
If fossil fuels are growing, but the west, led by the U.S. and Europe believe CO2 is killing the planet then this dilemma of fossil fuels versus renewables powering the planet worsens. The frightening scenario of environmental sustainability doesn't seem to coincide with economic growth laid out in the book The Green Reich. This end-game of ridding the world of 6,000 products, affordable electricity, economic growth for Third World countries – even entire continents – is on the line without any answers for how you replace fossil fuels with solar panels, wind turbines, and electric vehicles.
Ideology says renewables will work, damn the consequences, the facts say otherwise. Abundant, affordable, reliable, scalable, flexible oil, coal, natural gas and nuclear energy are why the planet is alive. Rid the world of this, and jobs disappear, economies wither, and modern, prosperous, peace-loving, sustainable nations collapse into anarchy. Upend the growth of fossil fuels globally, and watch China, India, Russia, Africa and other growing nations undo the liberal-led order. Do this and lifestyles and "living standards spiral downward" for the remainder of this century.