The Deeper Question on the Shallow Analysis, Deep State, Fake News, of Trump's Presidency
[yt_dropcap type="square" font="" size="14″ color="#000″ background="#fff" ] I [/yt_dropcap] keep bumping into the expression "Deep State" in reference to contemporary American and Western politics. I have seen it referenced repeatedly in this very magazine. What is it exactly?
It seems to have become synonymous for dark government forces. It is employed any time a negative news story about President Trump surfaces. But who might those dark government forces be? Well, the usual explanation, by those in the know, is that they are a cabal left over by the Obama administration, mostly liberal bureaucrats and intelligence workers who, in collution with the liberal media, are out to undermine the Caligula presidency. Moreover, they are accused of being un-American and enemies of the people.
As Rep. Duncan Hunter Jr., R-Calif. Has aptly put it: "overall, I think that the Trump presidency is dealing with seditious people within the Department of Justice, within the FBI, within the Department of Interior, within the CIA. There are people that do not approve of the Trump presidency, and I think they are trying to take him down from the inside."
As Sean Hannity, of Fox News has been advocating recently: "Trump should be purging these saboteurs before it is too late." This is reminiscent of the Hitler purges of the 30s within the Nazi party at the beginning of his nefarious regime. After that suggestion by Hannity it did not take long before Trump unceremoniously fired every US attorney appointed by Barack Obama.
Does a Deep State really exist or is it a fabrication of paranoid right wing extremists? Let's look at some facts: there are actually some 4,000 federal government positions appointed by the president. The vast majority of those who work for the government, however, some two million employees, are not appointed and spend their entire career in government independent of their party affiliation.
So, the deeper question beyond conspiracy theories is this: is the Deep State a real and present danger or it an imagined danger? Is its purpose to subvert a "legitimate" president, or is it a mere diversionary tactic to distract people and Congress from pursuing important inquiries about the innumerable conflict of interests Trump is involved in? That question deserves an honest answer.
Comey treated in Thuggish Mafia Style by the White House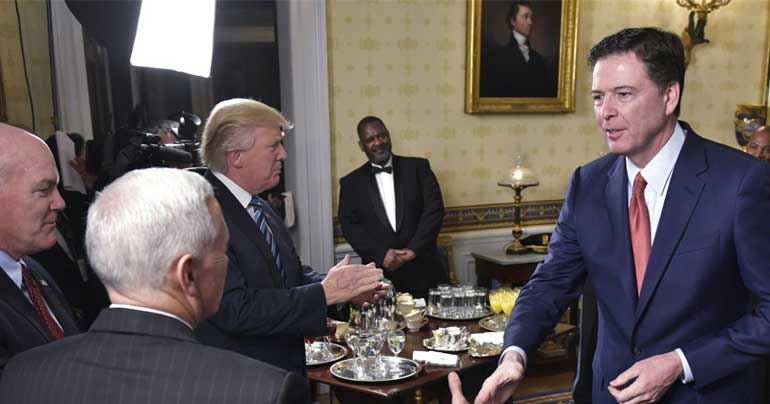 Former FBI Director James Comey is furious at the lack of respect the White House has showed him by the way he was fired, worthy of a Mafia operation, sources confirm.
Trump's Dumb Ideas for Economic Growth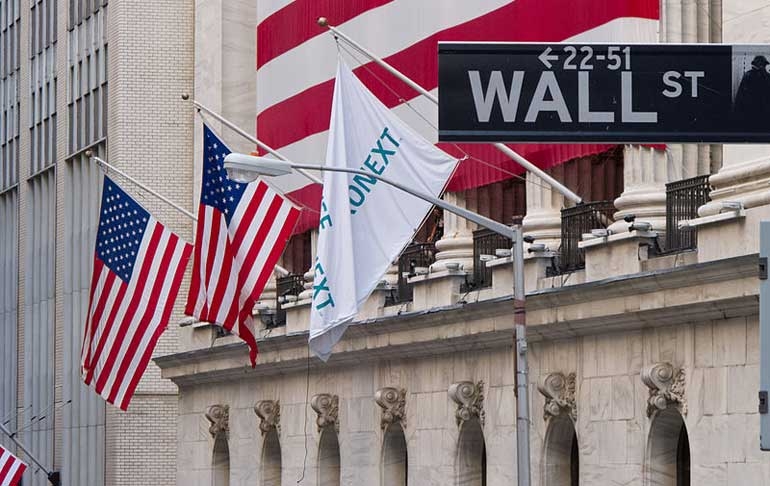 [yt_dropcap type="square" font="" size="14″ color="#000″ background="#fff" ] I [/yt_dropcap]f there's an economic idea that Donald Trump and his economic advisers continually reiterate it is that slashing taxes inevitably leads to economic growth. Let's see how true this idea is.
The Demeaning of the Office of the President
[yt_dropcap type="square" font="" size="14″ color="#000″ background="#fff" ] C [/yt_dropcap]NN has recetnly reported that President Trump's latest anti-media attacks "are beneath the dignity of the office of the President." In an interview with Time magazine, Trump insulted CNN's Chris Cuomo and Don Lemon and criticized MSNBC's Joe Scarborough. He also called CBS late-night host Stephen Colbert a "no-talent guy."