Indian regional polls 2017: Anti-incumbency, Congress-SP and media management cause big win for BJP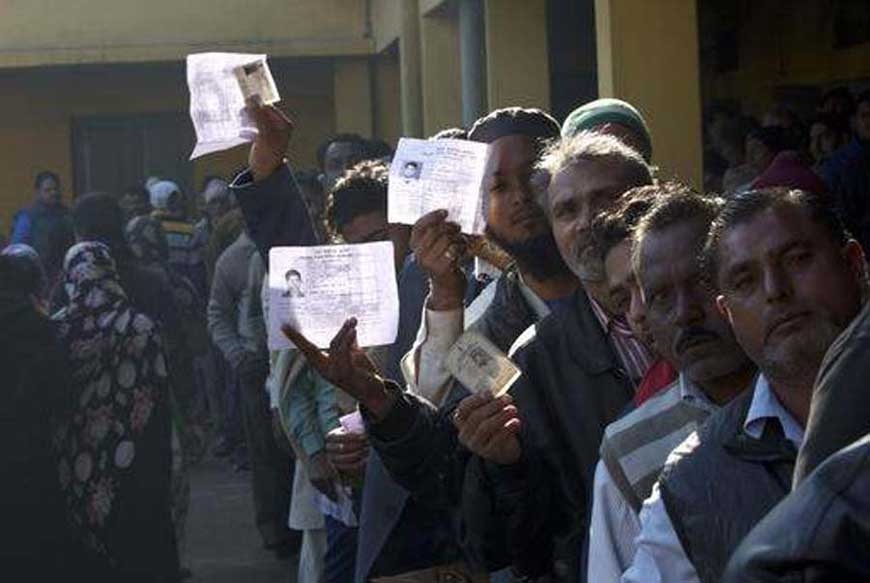 [yt_dropcap type="square" font="" size="14″ color="#000″ background="#fff" ] Y [/yt_dropcap]ear 2017appears to be an eventful one, for, India as there will be important for Indian politics. Besides facing the crucial Presidential elections, five states such as Goa, Manipur, Punjab, Uttar Pradesh and Uttarakhand have gone to polls in February-March, Gujarat (PM Modi's home state) and Himachal Pradesh will go to polls in 2018.
While Uttar Pradesh (UP), Uttarakhand and Punjab have given clear mandate to BJP and Congress party respectively, Goa and Manipur refused to give a clear mandate either Congress or BJP, but the federal ruling party BJP has got the upper hand as its governors supported BJP to form the government in these states, though the party did not get either a majority or at least maximum seats, though it has got less seats than Congress in both instances.
The BJP is the clear winner in this round of Assembly elections in five states. With an apparently decisive mandate in Uttar Pradesh, Uttarakhand and its impressive showing in close races in Manipur and Goa the party is giving all credit to the Modi wave which has apparently succeeded in combating people's perceptions about demonetisation. For Congress, the only saving grace was Punjab.
The extremely right wing political party Bharatiya Janata Party (BJP) with military support under a highly "sophisticated" and very energetically dynamic leader Narendra Modi has had an easy win in the by-poll held last month in 2 of 5 states in a polarized India's corrupt polity. At the outset, the election, conducted as a referendum for his demonetization drive to check and end black money flow and stop financing of terrorism operations in the country and around, was out and out PM Modi's "historic" win. However, many factors like anti-incumbency, indirect support of Congress and Samajwadi Party in UP, absence of any credible honest leader or genuinely people's party at national or regional level etc, contributed greatly to Modi's fortunes.
Today after the regional polls, Narendra Modi has become the most important leader of India, above Hazare and Kejriwal who caught the imagination of entire nation with their anti-corruption movement against the Congress-BJP governments. BJP and PM Modi do deserve well wish for the electoral victory for working for equality in the nation. In a democracy, seats in state and federal assemblies decide government formation. However, seats could be won by politicians through cheap and undemocratic means.
The outcomes of the by elections have revealed anger and disappointments of voters towards the ruling dispensations including Congress, BJP, SP, etc and opted for the opposition parties, almost everywhere. Political parties cannot take the voters for granted in polls, at least. People have displayed a great sense of responsibility in punishing the ruling class for being dishonest.
Goa
BJP has sage managed the show in Goa state even without a majority by horse trading the independent MLAs. Congress secured more seats than the incumbent BJP but it did not stake its claim to form a government while BP did exactly that and now ruling the state and now Congress has approached the court, maybe as a mere formality to fool the world. ..
Close races in Goa and Manipur but with bargaining and deflections, BJP staked claim There were four major contenders for the 40 seats in the Goa Assembly – Congress, BJP, Aam Admi Party and the smaller Maharashtrawadi Gomanthak party and the Goa Foward. While the present Chief Minister Laxmikant Parsekar has lost his seat, Congress's Digambar Vasant Kamat who is also former Chief Minister, has won in his constituency, Margao. During his door-to-door campaign, Digambar Kamat repeated one mantra frequently. "Call me any time, 24×7. You need no agent to come to me. Although the Congress had 17 seats, just one lesser than BJP the latter has staked claim to form government.
Congress, as usual, played mischief and let BJP become the ruling party but when BJP became the winner, it called it a foul play by the governor who just obey he federal government's orders. . Even as counting as underway it was expected that neither party would be close to the magic figure of 21 seats. The Indian Express reported that the MNP and smaller parties may play the king maker and that is exactly what happened.
The night long negotiations finally sealed the deal for BJP as both the MNP and Goa Forward Party agreed to support the BJP after they were promised ministerial berths by Nitin Gadkari. The Congress leaders, including party general secretary Digvijaya Singh and top state politicians, camped at the iconic Mandovi hotel in Panaji, where for five hours they wrangled over the choice of CLP leader, apart from waiting for Sardesai and other Independents. The Governor invited the BJP to form the government and current Defense Minister Manohar Parrikar will be sworn in as Chief Minister.
Goa and Manipur experiments of letting the Hindutva party control government show that there is a consensus between Congress and BJP that the latter should rule India and its states to solve many issues (like Muslims, Pakistan, China, security, etc)
Manipur
In Manipur also, BJP stage managed and formed the ministry and Congress party that ruled it for many years has quietly gave in, almost signaling that its time is over as ruling party and BJP could take its place and communal pride. With the BJP and its alliance of regional parties together got 30 seats. By using 'security issues" and using Sharmila as a serious threat to India as she wants all extra military laws withdrawn to let people live without fear, the BJP made a stunning debut in Manipur, winning 19 seats and leading in two of the 60 assembly seats in the states. The party's concerted efforts to make inroads into the conflict state paid rich dividends. Ram Madhav of the BJP said that the performance of the BJP has been satisfactory given that the state unit was weak. Manipur too saw a record turnout of almost 86% in the second phase of polling as BJP intensified its security campaign.
The Congress has been ruling the North-eastern state Manipur for almost a decade and a half and faced a tough challenge from the BJP which, supported by the military establishment, as usual, made security issues to win poll. Since Manipur does not have any Muslim population it needs not to target anti-Muslim sentiments for Hindu votes but Sharmila gave the stuff for the BJP to talk at length about the security issues threatening India.
With communal agenda on cards, the BJP has very cleverly exploited anti-military feelings in Manipur state being represented by Irom Sharmila to expand its vote share in the Northeastern state.
On 11 March, as the results for Manipur Elections started coming in, Thoubal constituency was among the first few seats from where the results started coming in. This valley seat from where Manipur Chief Minister Okram Ibobi Singh was contesting the elections, had another key player who for 16 years was on fast for Manipur's rights. Social activist Irom Sharmila Chanu aka 'Iron Lady' was the icon of Manipur who with her decade-and-a-half long fast against the Armed Forces (Special Powers) Acts (Afspa) garnered a lot of national attention sympathy and support. Upon ending fasting, Sharmila soon formed the PRJA which garnered support and attention from national parties like Aam Aadmi Party (AAP), Left and Democratic Front (LDF), etc. The party with its clear intention to revoke the draconic military law Afspa and redraft Inner Line Permit system set about campaigning through the state and gathering political funds.
In a state which is rife with violence, corruption, administrative struggles, and development deficits, her fight seemed watered down. While the BJP gathered votes by making promises about removing the economic blockade, creation jobs, removing corruption, ensuring rights to the Nagas, etc. Sharmila kept mum on all these issues.
Military played important role in the defeat of Sharmila and she lost so badly in her maiden election contest that she became panicky and vowed to quit politics altogether. Sharmila was mostly treated as a laughing stock by both Congress and BJP and its chief minister, because victory for Sharmila can be disastrous for both parties. When they all joint tempered with m voting machines remains to be investigated.
But the story in this 60-Assembly seat state is very different as there seems to be anti-democratic operations during poll day. Sharmila's party Peoples' Resurgence and Justice Alliance (PRJA) failed to secure a single seat in the state and its leader lost the fight against Manipur's three-time chief minister Ibobi who won with 18,649 votes, Sharmila didn't get more than 90 votes, giving rise to genuine suspicion of voting machine tampering during the poll by the Modi regime.
Many in the national media hailed this as a tragedy that an internationally renowned human rights activist couldn't manage to secure even a 100 votes. However, the local populace has a different picture to share. When the 44-year-old decided to quit her 16-year-old fast in 2016 and join politics, it was welcomed by both national media and political parties. She soon formed the PRJA which garnered support and attention from national parties like Aam Aadmi Party (AAP), Left and Democratic Front (LDF), etc. The party with its clear intention to revoke Afspa (through legislative means) and redraft Inner Line Permit system set about campaigning through the state and gathering political funds.
In a state that has some 1,500 cases of extra-judicial killings, she was the face of the revolt against Afspa. When she ended her fast, people perceived it as the end of the movement. This angered a lot of people. Her popularity also tanked after she revealed her plans to get married to Goa-born British national Desmond Coutinho, whom her supporters have always accused of diverting her attention from the fight against Afspa. She had plans to tie the nuptial knot after the 2017 polls but Desmond recently said the marriage would not take place before 2019. While the party has allied with the Nagaland People's Front of the neighbouring state, it chose to not announce an alliance with the regional party in Manipur. The reason, a senior party leader said, is a clause in the NPF's manifesto that talks of Naga integration. "That made the party a bit uncomfortable," the party leader said. A post-poll alliance, however, is not ruled out, the leader added.
Congress and BJP one and same!
BJP could easily target both Congress and Sharmila to victory. In a state hit badly by anti-incumbency against the ruling Congress government, the neglect that the various hill tribes suffered under Chief Minister Okram Ibobi Singh's government helped the BJP make inroads in the hill areas. Of the 60 assembly seats, only 20 seats are set aside for the hill areas, while the Valley has 40 seats. While the hill areas account for 85% of the state's geographical territory, the Valley accounts for 15% of the total area.
BJP didn't just have a national appeal, it also went door-to-door to campaign about the party. They had swayamsevaks (volunteers) who regularly held meetings to discuss local issues, way before the elections were announced. The people in the hills (Naga districts like Senapati, Ukhrul, Tamenglong) saw an alternative to Congress, which with the creation of the seven new districts in December 2016, had lost the vote of the Naga tribes.
Sharmila, who has won several international human rights awards, said in her interview with HuffPost India that both the leading national parties — the Bharatiya Janata Party (BJP) and Congress — were practically "the same". However, this did not stop either of the two national parties — Congress or BJP — from using the funds in their deep pockets, to campaign extensively in the state. The state which rarely received any national attention was suddenly getting visited by senior leaders of the BJP like Amit Shah, Rajnath Singh, Narendra Modi, Prakash Javadekar, etc. Their rallies gathered thousands of Manipuris, whereas Sharmila's PRJA went house to house to campaign for their party.
Sharmila decided to compete from a Meitei populated seat against a Meitei favourite Okram Ibobi and expected victory. In the interviews before the polling began, she reiterated that she hopes to win against the three-time chief minister. However, she forgot that the highly seasoned Congress politician had managed to snag the Thoubal constituency in two consecutive Assembly elections and that too with high margins. This time too he secured the seat with a margin of 11,470 votes against BJP leader Leitanthem Basanta Singh. Even the BJP didn't put up a strong candidate for that seat. Sharmila's misguided political judgment cost her MLA seat.
While the core media lords we are being harsh on the celebrated human rights activists, it is a matter of concern that the state which has a million female voters failed to support their female icon. An abysmal 90 votes are what the 'iron lady' got for her 16-year penance.
People's mandate does not matter in Goa and Manipur; dictatorship or democracy?
In both Goa and Manipur BJP regime has played well to deny the party that got maximum seats to form government but let BJP form the government. In doing so, PM Modi has made the BJP ideology of"BJP only" crystal clear. The message is simple: If any other party is unable to get a clear majority BJP alone can form the government by purchasing MLLAs and MPs.
In Goa and Manipur, the BJP was in a minority. It won 13 seats out of 40 in Goa, with the Congress winning 17. In Manipur, its performance was just as poor, winning 21 out of 60, to the Congress' 28. However, the party which rules at the centre has manipulated legal provisions to ensure that a state does not remain headless to claw its way to power against the will of the people. In Goa, it put together a coalition after negotiations with a party that had projected itself as secular – the greatest sin of the virulent anti-national, in the lexicon of most supporters of the BJP.
The narrative of the BJP (even Congress) has been that the minorities have been given too much leeway, and the trolls its leaders – including a Sikh Prime Minister – follow feel the minorities should acknowledge that they don't deserve to be treated as more than second-class citizens. The minorities they attack include Muslims, Christians, and those unfortunates with intellect. The one democratic procedure in which the minority has no right is what follows the outcome of an election.
In a country that is becoming increasingly more bigoted and hostile to minorities, people must ask themselves what strategy makes leaders out of people who have, on the surface, no qualifications to run a country. The most powerful man in the world is Trump, a businessman with no political, diplomatic, or policy-making qualifications. The most powerful man in India is a healthy orator Modi who stays silent on the most burning issues of the day, asks others to react, recently deputing his Home Minister to handle the Kashmir crisis.
Standing in long queues in extreme weather is seen in the context of soldiers dying in battle for their country. How are the two comparable? A soldier dies in the uniform he volunteered to wear, for a country that he is defending of his volition against an enemy. When a pensioner has a heat stroke or a cardiac arrest while waiting through the day to exchange notes that he was saving for an emergency, where is his volition, whom is he defending, and who is the enemy?
Indian protests generally are just a show and never intent on real changes or reforms or at least further development. BJP's one of the main agendas is to somehow acquire majority in Rajya Sabha (Upper House of parliament) to pass all bills and enact new bills as per RSS designs. But the move that upset the RSS agenda and brought the nation literally to a standstill was demonetisation. For weeks, even months, people struggled to pay each other. People literally died from standing in queues. Yet, despite all the chaos, there was no public protest – unlike the outrage in Venezuela, whose government attempted to follow India's move. In that country, the people will saw the government withdraw the demonetisation move. In India, though, months after the dramatic decision was announced, when the memories of standing in queues for hours only for the ATM to run out of money before one's turn came and notes being rationed out on a war footing are still vivid, the BJP has made a clean sweep of two Northern states. BJP has enough money to get votes.
Punjab
Punjab, ruled by BJP led coalition until the poll, has now opted for Congress party – of the 117 seats, the Congress was leading on 64 seats – and brought the AAP to focus by giving it a historic status with 28 seats. Two years ago, AAP had scored a sensational victory in Delhi, decimating rivals BJP and Congress. It also debuted in parliament by winning four seats in Punjab in 2014 – the equivalent of 33 seats.
While the entire country was full of energy during the counting of votes, the social networking websites were as silent as a grave with the AAP leaders going silent on the election results. The Twitter account of most of the AAP leaders, including Delhi Chief Minister Arvind Kejriwal did not show any activity since the results started pouring in.
In the initial phase of counting, it became quite evident that the AAP party scored zero in Goa while it backed 2nd position in Punjab. The exit polls had predicted that either Congress or AAP would win. Whereas Shriomani Akali Dal (SAD)- Bharatiya Janata Party (BJP) alliance which was written off by all political pundits and journalists before the elections, has sprung a surprise by becoming the second largest party in the state. While the leaders were quite excited in the morning and tweeted motivational messages on Twitter before the results, their account became dull after the initial trend. AAP leader Ashutosh tweeted in the morning saying the result will set the tone for the future politics in India. "It's a historic day," he tweeted. Kumar Vishwas was among the few AAP leaders who came out in open and spoke about the elections. The leader congratulated BJP and the Congress on their win. Accepting the defeat in his style, he also tweeted a poem. The AAP, which fought its first assembly elections in Punjab, was at third place with 22 seats.
BJP is increasing its national presence step by step, indirectly supported by Congress, SP and other essentially anti-Muslim outfits.
Congress party with largest black money owners' does not oppose BJP. What is even more shocking than that is that the BJP has ensured that it will form the government in two states where another party had garnered more votes than it had.
Pakistan's Increasing Tilt towards China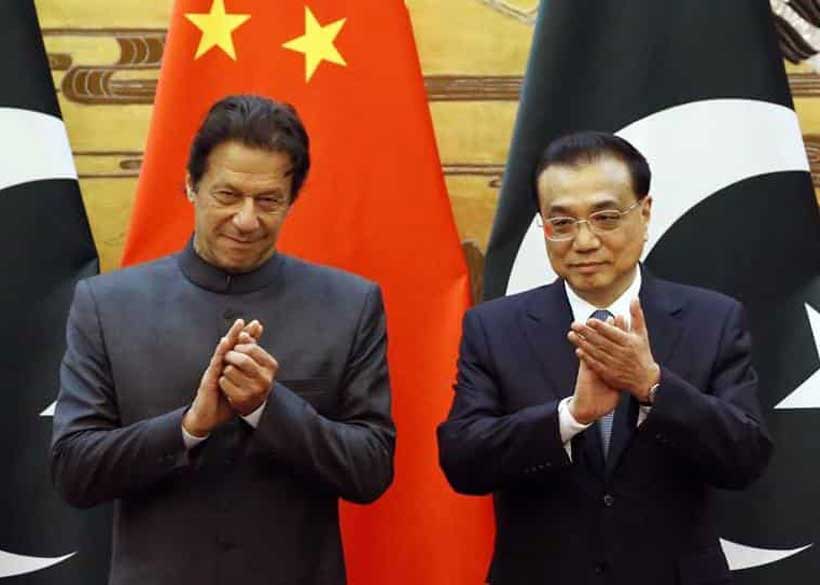 In a recent interview with the Washington Post; Prime Minister Imran Khan was asked what kind of relationship he wanted from the US. He responded by pointing out Pakistan's long and storied relationship with China as an example of a successful and mutually beneficial relationship. He explained how Pakistan's relationship with China, unlike the US was not one-dimensional and built more on trade, respect and mutual cooperation. In doing so he in effect presented the underlying reasons why China is often termed as Pakistan's 'All-Weather' friend.
In fact, the very notion of China being an 'All-Weather' friend is borne in contrast out of the US's more fair-weather and sporadic approach to Pakistan. This approach has been evident in Pakistan's long-standing complaints of how after helping the US repel the Soviet Invasion of Afghanistan, Pakistan was left to pick up the pieces as the US unilaterally withdrew from the region, leaving behind a devastating humanitarian and political crisis. The last two decades' war on terror for which Pakistan once again allied with the US is also following a similar blue-print, which the Prime Minister made clear was an example of history repeating itself. In defining his country's most recent reservations against the US, he made it clear that Pakistan would no longer serve as a hired gun for the US, and desired a more equitable relationship based on mutual respect.
Considering how Pak-US relations have deteriorated over the last few years, the Prime Minister's remarks come as little surprise to observers who have witnessed this uneasy partnership throughout its peaks and troughs. Yet, what's striking is the fact that this is perhaps the first time that a Pakistani head of state has directly presented its relations with China as the ideal blue-print for which to measure the long and troubled history of Pak-US relations.
In contrast, the official narrative ascribed to the Pak-China bilateral framework, has stood out amongst diplomatic and policy-making circles due to the broad poetic license that has more recently been attributed to it. The oft-quoted phrase of how Pak-China Friendship is 'higher than mountains, deeper than the ocean, stronger than steel and sweeter than honey', has been repeatedly used by officials representing the highest levels of government, from both countries to emphasize the far-reaching significance of their bilateral relations.
This includes their significance both within a more localized context, as well as a broader more regional context as evident in the $62 billion China Pakistan Economic Corridor (CPEC). The corridor which promises an end to Pakistan's development woes focuses instead on fostering peace and stability through economic growth and development. This is as opposed to the more security and strategically driven approach of the US, which has seen the region become increasingly violent and militarized. It is based on this difference that CPEC has been widely hailed as a viable solution to the relative instability and insecurity that has for years characterized the South Asian region.
However, over the past few months, Pak-China relations have themselves undergone an uncharacteristic period of friction and uncertainty. Interestingly, one of the major reasons behind this friction has been none other than the newly elected Prime Minister himself. As part of his anti-corruption campaign rhetoric leading up to the elections, he had promised greater over-sight and transparency with regard to Chinese investments under CPEC. This came at a time where growing trade and economic tensions between the US and China, had led to greater scrutiny and broad reservations against China's rising influence the world over. Calls to re-evaluate China's investments were echoed across countries such as Malaysia, Sri Lanka, Myanmar and Kenya; with allusions to unsustainable loans and China's 'Debt Trap Diplomacy' doing the rounds amidst key influencers and policy-makers across the globe. Pakistan's rising debt too was linked to CPEC projects by none other than the US secretary of State, who had ruled out the possibility of US loans being used to bail out Chinese bond-holders in Pakistan.
Prime Minister Imran Khan has since gone to great lengths to dispel such sentiments, as was evident in his official visit to Beijing last month. In all his statements, he has been careful in acknowledging the benefits of China's strategic partnership with Pakistan, and has lauded China's tremendous achievements in eradicating poverty; something that he wants to emulate as part of his own government's policies. His recent statements in the above-mentioned interview too, are based in part on these same reasons.
Taken together, the PM's statements thus present a clear and very public declaration that the Pakistani government is quite willingly choosing to side with China in the ongoing US-China economic rivalry. Unlike before where Pakistan had to carefully balance its strategic relationships between China and the US, China's grand overtures and the US's more inward focus on 'America First' have accelerated Pakistan's gradual tilt towards China. With the US-China rivalry currently seeming far from any sort of resolution, Pakistan's need to pick a side in favor of the other represents a clear indication of which side the government believes its long-terms interests lie with.
Sirimavo of Sri Lanka: Refocusing on World's first Women Prime Minister
Authors: Srimal Fernando and Pooja Singh*
In 1970s, there was a time when Sirimavo Bandaranaike caught the global attention and her premiership was one of the most momentous times in Sri Lanka's political history. On 21 July, 1960, she became the first ever woman Prime Minister of Sri Lanka (formally known as Ceylon) and the world. Even today nearly half a century later, Sirimavo's name is remembered among the thousands of Sri Lankans and among the Sri Lanka Freedom Party (SLFP) supporters. Thus the Sri Lankan voters expectations about Sirimavo rose within no time after the unfortunate assassination of her husband S.W.R.D. Bandaranaike in 1959.
In the summer of 1970, the Sri Lanka Freedom Party (SLFP) , the Lanka Sama Samaja Party (LSSP) and also the Communist Party (CP) was sweeping electorates in a general election by winning 115 seats out of 151. In essence, Sirimavo's administration presented far-reaching constitutional and socio-economic reforms that were suitable for a small island nation.  In fact Mrs. Bandaranaike handled the transfer of island nation becoming a republic under a new constitution tactfully. In this context, Dr. N.M. Perera, Felix Dias Bandaranaike, Philip Gunawardena was some of the primary shapers of her administration. At that time, unlike her predecessors, the former premier showed great interest in developing cement, paper, steel and chemical industries. Despite promising signs under her leadership, uneven inequalities from 1948 to 1970 and economic stagnation created tensions within rural masses. Surprisingly, a coup in 1971 by the southern insurgents headed by Rohana Wijeweera, the leader of the Janatha Vimukthi Peramuna (JVP) shattered the hopes of Bandaranaike government for a short time. Although coup was unsuccessful because of Sri Lanka's military support to premier's rule.
It is noteworthy to mention Sirimavo era solidified Sri Lanka's foreign policy in the coming decades, which set the stage for the island to increase bilateral ties with India and China. In fact, Indian Prime Minister Indira Gandhi was a trustworthy friend of Mrs. Bandaranaike. This period also saw the closest bilateral relations between the neighbouring countries. Especially, Mrs. Bandaranaike was a giant among Non-Alignment leaders. In the summer of 1976 at the fifth Non Aligned Movement (NAM) summit held at the Bandaranaike Memorial International Conference Hall(BMICH) in Colombo, Mrs. Bandaranaike stated, "The non-aligned countries should fight against injustice, intolerance, inequality, old concept of empire and intervention."
On the domestic political scenario, the opposition leader J.R. Jayewardene and his deputy Ranasinghe Premadasa had been outspoken critics of Sirimavo Bandaranaike policies. When she lost 1977 general elections, it was extremely a difficult situation for Mrs. Bandaranaike and for the Sri Lanka Freedom Party (SLFP) coalition partners who had developed a remarkable sense for socialist political culture within the multicultural society in  Sri Lanka. Seven years later Mrs. Bandaranaike had lost her civic rights, the party hierarchy nominated veteran SLFP stalwart Hector Kobbekaduwa for the forthcoming referendum. The Referendum results did not reflect the true situation. Then while the    atmosphere began to change in the island country after the eruption of ethnic conflict and signing of the Indo-Lanka accord. This scenario caused strong anti-United National Party (UNP) regime change feeling.  In a closely fought presidential election in 1988, the SLFP leader Mrs. Bandaranaike lost to UNP presidential candidate Mr. Premadasa. There were no immediate solutions to the crisis in Sri Lanka under Premadasa's presidency.  Hence  in  the South, due to the JVP uprising and the Tamil tiger (LTTE) attacks in Northern and Eastern provinces, conditions inside the Island nation was going from bad to worse.
At the same time, the crisis in the Sri Lanka Freedom Party (SLFP)  came to surface and the party was divided into several wings.  Thus, the time had come for SLFP party unity for doing away with the seventeen years United National Party (UNP) rule. Mrs. Bandaranaike was convinced that it was time for a new generation of party leadership. She opened the corridors of political power to Chandrika Bandaranaike Kumaratunga, Mahinda Rajapaksa, and Maithripala Sirisena who later became presidents of Sri Lanka. In late years, Mrs. Bandaranaike was a prime minister for a short time from when her daughter Mrs. Kumaratunga was president. On the Foreign Policy front she reworked strong bilateral ties with India and China and her policies remained important for Non Aligned Movement (NAM) nations and for India  and China ties with Sri Lanka. After more than fifty years of service to the Sri Lanka Freedom Party (SLFP), to the nation many of the Sri Lankan's were finding it hard to come to terms with Sirimavo's sudden death on 10th October, 2000.Late premier Sirimavo Bandaranaike's pragmatic policies mattered very much for the South Asian island nation, the region and to the world at large.
* Pooja Singh, a scholar of Masters in Diplomacy, Law, Business at Jindal School of International Affairs, India.
Indian Human Rights violation in Kashmir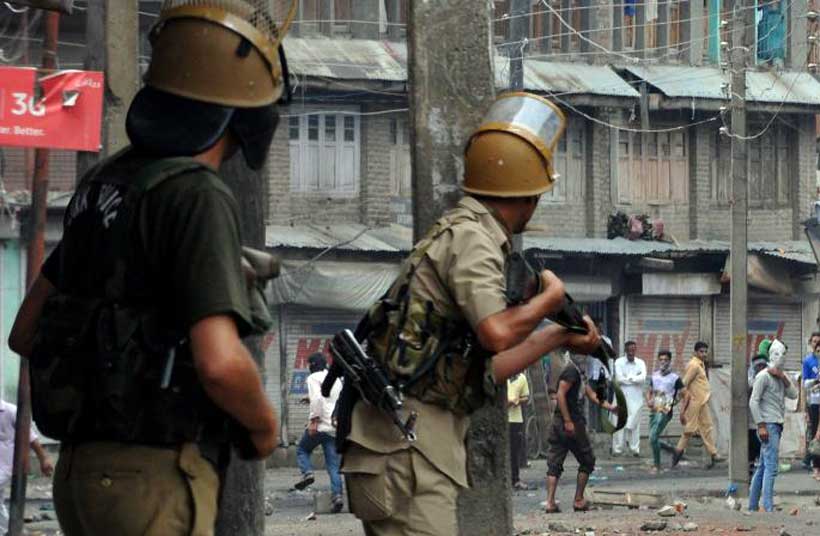 In International conflict management, the models and approaches to solve the deep-rooted issue are vital and applicable but these models became fragile if any one of the belligerent states lacks the intent to solve any tangible solution. India rigid stance of avoiding any Peace Talks on Kashmir issue is the main irritant between rivalries which derails the conflict resolution. It is far important for rivalries to elucidate the dispute to move ahead.  Because it is ultimate truth that all the conflict and crises have an alternate way of tenacity.
In South Asian framework, Indian strategic ambitions are the main stumbling block in the way of Kashmir Resolution. While in the Global framework, major powers like Russia and USA military and then ideological interests compels states not to play any significant role for the resolution of Kashmir conflict.
Kashmiri Freedom Movement started from 1931 and still in 2018 it is constantly being exploited in the hands of Indian aggressive leaders. From 87 years, Indian barbarism is not a top-secret. Indian wanted to sideline and suppress the Kashmir issue in the prism of their national interests but the issue will remain alive with determined efforts of the Kashmiri and Pakistani people, human right activists, political and military leaders. The issue of Jammu and Kashmir must be resolved as per aspirations of Kashmiris.
Pakistanis and Kashmiris across the world chronicled their protest against Indian brutality and illegitimate occupation in Kashmir. Struggle for freedom of Kashmiri people will one day succeed by the grace of Almighty Allah.  Each day is like a black day until the resolution of Jammu and Kashmir with the consent of Kashmiri people.
There are many pragmatic choices for the resolution of Kashmir issue but the real dilemma is that India is not ready to come on Table for Peace talks due to their hegemonic ambitions. Recent Talks at UNGA 73rd session was also negated by Indian. As a rational nuclear state, they should realize that Kashmir is a nuclear flashpoint. Both the nuclear states should talk constructively and negotiations are the only way forward in which mutual national interests must be considered.
In 1948, it was India who went to United Nations and then it was decided unanimously a plebiscite in Kashmir. It is the right of every Kashmiri to decide his destiny indigenously. As there are no law enforcement agencies of international organizations to implement its resolution but the role of P-5 states can facilitate for resolution. Till now no such role is played by them but the importance of UN forum cannot be negated as states like Pakistan can raise their voices at international level against Human Rights violations.
The Indian occupational forces under the cover of Armed Forces Special Protection Act (AFSPA) and other black laws frequently involve in religious cleansing of Muslims. After the martyrdom of Burhan Wani in 2016 Indian forces started using most dangerous weapons of pellet firing shotgun. Where are Human Rights Law against the killing of innocent Kashmiris? The lives of Kashmiris are as important the people killed in 9/11, London attacks, in Mumbai attack or a single Indian soldier. The US fought the war on terror and still engage in most complex war but What about Terror of India in Kashmir. Kashmir needs not to be forgotten at all. US Secretary of State Michael Pompeo asked Pakistan to abandon terrorist attacks into India but from Where Kashmiri demand Freedom. The US needs to let her interest go, at least for once, to settle the Kashmir issue. For Pakistan, it is not just a matter of territorial importance but relates to the lives of Kashmiri people who are suffering at the hands of India's state terrorism.
Modi government is supporting to have Direct Talks with the Taliban, but when it is about Kashmir, they became silent. There is a dire need for the Indian government to review their mindless Kashmir policy. Kashmiri people must be given the right of plebiscite to decide them their destiny. Pakistan's foreign policy is on right direction that the tools of diplomacy need to be improved for better results and peace process is the only way forward.