An Imaginary Conversation between John Adams and Thomas Jefferson on the Current Predicament of the US
[yt_dropcap type="square" font="" size="14″ color="#000″ background="#fff" ] A [/yt_dropcap]dams: Good morning Thomas. What is your ghost up to, strolling through the streets of Washington DC so early in the morning?
Jefferson: Good morning to you too John. I surmise my reason is the same as yours: I've been unable to rest in my grave. A grave is supposed to be one's final resting place, but these days I've been tossing and turning at the mere thought of what is happening in our beloved country. So I decided to take a walk and see what our ordinary fellow citizens are up to some 230 years after I wrote the Declaration of Independence. It's a good thing that we are invisible and nobody can see us.
A: quite right Thomas, quite right. I have been in the grave just as long as you have been. Remember that we died the same day on the 4th of July 1826, and I don't think it was a mere coincidence. In any case, it's more reassuring to stroll through Washington and simply see ordinary people going about their business unconcerned with all the Byzantine political machinations taking place in the halls of government. To look at them, you'd think that all is well with the world and nothing extraordinary is going on.
John Adams and Thomas Jefferson both died on the same day on the 4th of July 1826
J: Ah, ignorance is bliss! But I suppose that had one taken a stroll through the streets of Philadelphia any day or hour of the week during the revolutionary times, things wouldn't have appeared that much different. Surely you remember.
A: Indeed. But that "business as usual" atmosphere was quite deceptive even then. I remember only too well the words of Benjamin Franklyn reverberating in my head as I walked in the Philadelphia streets at the time: "either we hang together or we shall surely hang separately."
J: Indeed, that was an urgent and wise warning to all of us revolutionaries. To rock the boat is to run the risk of being branded a subversive and a traitor fit for hanging.
A: no doubt about it. Had we lost the war of independence, we the signers of the Declaration of Independence would all have been hung together; every last one of us. All those ideals we spelled out in the Declaration of Independence would not have been very useful to any of us. Power would have trumped liberty, pun intended.
J. Yet, as you know John, today in America we have the spectacle of people in national security departments of the government who think nothing of conducting secret deals and negotiations with foreign powers, even acting as secret agents of the same, out to dismantle the whole security apparatus built over many years, not to speak of the Constitution. Some make no secret of wishing to "deconstruct" what they now dub Deep State. One such advisor is inside the White House, almost as a Trojan horse, and his name is Steve Bonner.
A. What did the Roman senator and orator Cicero say? "O tempora, o mores." I suppose that is what you had in mind when you counseled that "eternal vigilance is the price of freedom" and that as Plato warned democracy built on ignorance is a pseudo-democracy.
J. Indeed, John, one cannot take liberty for granted just because we, the founding fathers, wrote its principles in a document called the US Constitution. Democracy demands education and eternal vigilance from all its participants. A democracy based on ignorance and apathy ignorant of its noble identity, is like a house built on sand.
A. How true. And history confirms it. As you know, I conducted a study of the history of republics throughout human history, and was somewhat surprised to discover that most republics died after an average span of approximately 300 years. That sounds rather natural, most human phenomena are born, grow and eventually die. What I found surprising and somewhat disconcerting, however, was that most of them did not die of natural causes, so to speak, or by external invasion by their enemies, but by self-inflicted suicide. The most common cause for the eventual termination was public corruption.
J. But the ancient Roman Republic lasted much longer than 3 short centuries. Can we not hope that the American republic will go beyond 300 years?
A. I wish I could answer yes but unfortunately, even Rome did not go on for very much longer after its imperial corruption culminating with the installment of the likes of Caligula and Nero.
J. Could you please elaborate on this point?
A. What happened with Rome, is that it held on to power and control but in effect the republican spirit had all but died by the time one gets to Caligula. That is to say, Rome was no longer a republic of virtue. It was on its way to becoming a swamp of corruption which would defeat it internally. It was not the barbarians that overrun the Empire; it was the Empire that forgot its foundations and traditions.
J. And how did the ancient Greeks and Romans understand virtue?
A. As you well know, Plato in the Republic, and Aristotle in his political and ethical tracts outline which virtues are necessary to govern a city. In the first place there is prudence and wisdom with concern for the common good as distinct from individual egoistic self-interest, there is also harmony among the various factions and branches of government, there is honesty, enterprise, free speech, the sincere belief and search for truth. There is democracy; there is the rule of law but also the rule of reason, compromise, tolerance; there is respect for the rights of others, for civil rights, human rights coupled with an intuition that all of these derive from the very nature of what it means to be fully human. There is the persuasion that unalienable rights are not granted by a powerful state but by the Creator and are integral part of human nature. They cannot be given and they cannot be taken away. This is the great mistake we made at the outset of our republic: we proclaimed unalienable right on paper but forgot to practice them when it came to the slaves who were also fellow human beings.
J. So, if I understand you correctly, you are saying that there is a strict correlation between the loss of those virtues you just enumerated and the eventual demise of any polity that conceives itself as democratic or republican?
A. Precisely Thomas. That's why I coined the expression "Republic of virtue." A republic of virtue has a better chance of surviving and going on for a while, albeit all of them came to an end eventually. Some of them went on for many years, even centuries, but it was only a semblance of democracy.
J. I concur. If one loses the very identity of being a republic or a democracy, one has for all intent and purpose ceased to be one. Not to be a republic of virtue is to be something else while continuing to delude oneself that one remains a democracy. That's why I counseled "eternal vigilance as the price of freedom." Not to be republic of virtue and of ideals, that is to say a perfectible political entity, is to become a tyranny or an oligarchy catering to special interests. It is to have as one's core value the worship of power. And we have seen what absolute power does to individuals and nations.
A. Quite right, Thomas. Then voting and public debates become a charade. Voting is not the essence of democracy per se; it is merely a sign. The essence resides in truth and liberty. Once those are lost you have a floundering republic. A floundering republic is one where the principle of perfectibility ("We the people, in order to form a more perfect union" begins the US constitution) has been abandoned and that of the path of least resistance and greatest advantage has been instituted.
J. And what would you say, is the most glaring sign nowadays that the present American Republic (which we and other founding fathers started as a noble experiment some 230 years ago), is a floundering social experiment which doesn't allow us to rest in peace in our tombs?
A. The most glaring sign, I dare aver, is the fact that many citizens no longer possess a great deal of respect for what the Greeks called the transcendentals: True, the Good, and the Beautiful. We seem to have gone back to the cynical question of Pilate: "What is truth?" Some talk of an Orwellian Deep State controlling everything which needs to be dismantled, or, as they put it "deconstructed."
J. You seem to be saying that the centrifugal process of political disintegration is already an ongoing one in our country, just as there was one just before the Civil War that almost broke our country apart.
A. Yes, it is going on as we speak. All you have to do is look around. Cooperation and solidarity is the exception, fierce competition and survival of the fittest, a la Ayn Rand, seems to be the norm. There is a general disdain for institutions that have served us well for over two centuries. The conspiratorial counselor in the White House calls it "deconstructing the Deep State."
J. No doubt, our country is in deep trouble. And we have not even broached the subject of our present presidential descendant, Mr. Donald Trump. He seems to be the elephant in the room here.
A. Indeed, Thomas. But we have proceeded correctly by first examining the theoretical implications of democracy and republicanism, before dealing with particular individual charges that may appear biased and unilateral to those who have voted for and support Mr. Trump.
J. I suppose we now need to address the principal cause for our turning and tossing in our graves lately. Let's therefore talk about Mr. Trump.
A. Consider this: how do you think I would have felt had I, the second president of the US, been accused by you, the third president of the US, of subversive and traitorous acts toward you while you were the president elect? Let's say, of spying on you, with secret traitorous letters, given that there were no telephones at the time. We had our differences, God knows, especially on the issue of slavery, and sometimes they hurt our friendship, but they never induced us to go beyond the threshold of honor and civic duty to our country.
J. True, John, our mutual love for our country always managed to restrain us from descending to such a low level as slander and false accusations. But today honor and genuine patriotism has become a sham, not to speak of respect for the objectivity of truth. What seems to be all important is self-interest, narcissism and what is convenient and useful at the moment, never mind Truth, Goodness and Beauty.
A. I keep hearing the slogans "the era of post-truth" and "making America great again." But it stands to reason that without truth, justice and fairness also become a chimera. The Greeks taught us as much.
J. I think we have arrived at the crux of the issue, John. It has to do with the issue of truth. What we may have sitting in the same place we used to sit in in the White House is a veritable embarrassment. We were not perfect men, far from it. Like most men, we were flawed, and historian has created for us the myth of men who never told a lie, but we never put in doubt the very concept of truth. We never denied that it had rained when the road was still wet, or that a crowd was there when it was not there, or that people had protested by the thousand in N.J. when the tween towers came down, or that unemployment statistics were fake when one's predecessor was in office but true when one was in office, etc. etc. etc.
A. Indeed, the inability to distinguish truth from falsehood is a sure sign of psychological derangement, never mind metaphysics. What is most troubling of all, is that almost half of the country actually ignored the issue and elected the man to the presidency, which says something about the present collective psychological status of our country. As in the Andersen tale, few dare proclaim, like the little boy in the tale, that the emperor goes around without clothes.
J. Which also says that my warning has not been heeded. As I walk throughout the country, I get the feeling that there isn't much of a "republic of virtue" to be discovered; that a great purging via some social catastrophe may soon ensue. That perhaps it will lethally be brought about by the deconstruction of a Bannon. That perhaps at this crucial point the burden to save the republic will fall on the shoulders of a few heroes who understand the real peril of the crisis. In 1861 that purging, or perhaps divine retribution as one may wish to interpret it, came via the civil war and a hero like president Lincoln almost failed in his mission. But I ask, what are the lesson that should have been learned? Has anything been learned? Or shall events follow their inexorable course toward extinction?
A. I am afraid I cannot offer a positive answer Thomas. I see the same resurgent centrifugal forces at work now that were in place then. Let's hope we are both wrong in this regard, but the omens do not look very good, and unfortunately my study of republics and their demise confirms it.
J. Well, it was good to see you again and chat for a while, as of old, John. We can now return to our respective tombs. History will soon render a verdict on the present dire situation. Perhaps then we can meet again under the capitol and resume our conversation.
A. I am already looking forward to it, Thomas. Perhaps we can involve a few more former presidents who must also be turning and tossing in their graves, not to speak of those who are still alive and are incredulous at what they are witnessing.
J. By all means. Be well, and God bless America.
Note: this article has appeared already as part of the Symposium Section of Ovi magazine of March 15, 2017.
Trump: The Symbol of America's Isolation in the World
The president of the United States, who came to power in 2016 with the slogan of "Reviving Washington's Power", has become the messenger of failure and defeat of his country in the West Asian region and in the international system. The U.S. numerous military and political defeats in countries such as Syria, Yemen, Iraq and Lebanon were so outstanding that there's no way Trump can brag about his achievements in the region.
On the other hand, many Democrats in the United States, and even the traditional Republicans, have been criticizing the President's costly and barren foreign policy in West Asia. In such a situation, Trump attempts to attribute this failure to the country's previous administrations and condemn them over what is happening in today's world, especially in the West Asian region, and he blames Obama for Washington's constant and extensive failures in this area.
Besides, Trump's other projections about the hard conditions of the U.S. in West Asia are noteworthy. In his recent remarks, Donald Trump said that if he wasn't at top of the U.S. political and executive equations, Iran would capture the Middle East (West Asia)! This is while Islamic Republic of Iran created stability in the West Asian region, and besides, has stood against the long-term, medium-term, and short-term and destructive goals of the United States and its allies in the region.
Trump's strategic weakness in the West Asia is an important issue which can't be easily overlooked. Of course this strategic weakness did exist during Obama's presidency, but the truth is that it reached its peak during Trump's presidency. And in the future, this weakness will bring severe blows to the United States.
The fact is that the strategic calculations of the United States in the West Asia region have all failed. And many of the pre-assumptions that Washington called them "strategic propositions", have never turned into reality for some reasons, including the vigilance of the Resistance movement in the region. This is the reason why America is so confused in confronting the equations of West Asia.
Under such circumstances, the only way before the President of the United States is to leave the region and confess to his defeat; an issue that many American analysts and strategists have noted. It shouldn't be forgotten that in spite of his campaign slogans for stopping the military intervention in the region, the current president of the United States has intensified conflicts and created constant security crises in West Asia.
The direct, perfect, and comprehensive support of Donald Trump for takfiri terrorists reflects this fact. Trump started his support for ISIL since the beginning of his presence at the White House in early 2017, and he stood for the terrorists until the fall of ISIL in Syria. Even now, Trump is attempting to revive terrorist and takfiri groups in Iraq and Syria.
Despite passing half of his presidency, Trump has claimed that the defeat in Yemen, Syria and Iraq was Obama's legacy. There is no doubt that Obama and his two secretaries of state, Hillary Clinton and John Kerry, played a major role in creating terrorist and takfiri groups (especially ISIL), and committed bloodshed in Syria and Iraq.
There is also little ambiguity in the strategic, operational and even tactical defeat of the Obama administration in the battlefields of Syria, Iraq, and Yemen. However, Trump can't deny his share in this defeat, and pretend as if he's the messenger of the victory of the United States in these scenes! The fact is that Trump completed the military and political defeats of the United States in the West Asia region. Today, the United States is defeated in the battlefield, and can well see that its pieces had failed in these wars.
On the other hand, the White House has lost the political arena of the region. The failure of the United States in the Lebanese and Iraqi elections, on the one hand, and the popular support for the resistance groups in Yemen and Syria, has left Trump and his companions disappointed in the region. In such a situation, attributing the recent and ongoing defeats of the United States to the Obama administration is completely expectable, and at the same time, unacceptable!
Finally, we can see that just like Obama, George W Bush, Clinton, Bush, Reagan and Carter, Trump is stuck in this strategic miscalculation in the West Asian region. Undoubtedly, in his last days in power, Trump will also understand that there's no way he can overcome this strategic weakness through Saudi and Emirati petrodollars.
However, it seems that the scope of Trump's defeat in West Asia would be wider than the previous presidents of the United States. Undoubtedly, in the near future, Trump, John Bolton, Mike Pompeo and Nikki Haley will become the symbols of failure in the US foreign policy, especially in the West Asia. In other words, the president of the United States and his companions at the White House will have to admit to defeat in the West Asian region at a great expense, and this is exactly what frightens the American authorities.
first published in our partner Tehran Times
Weather and White House Turmoil as Elections Loom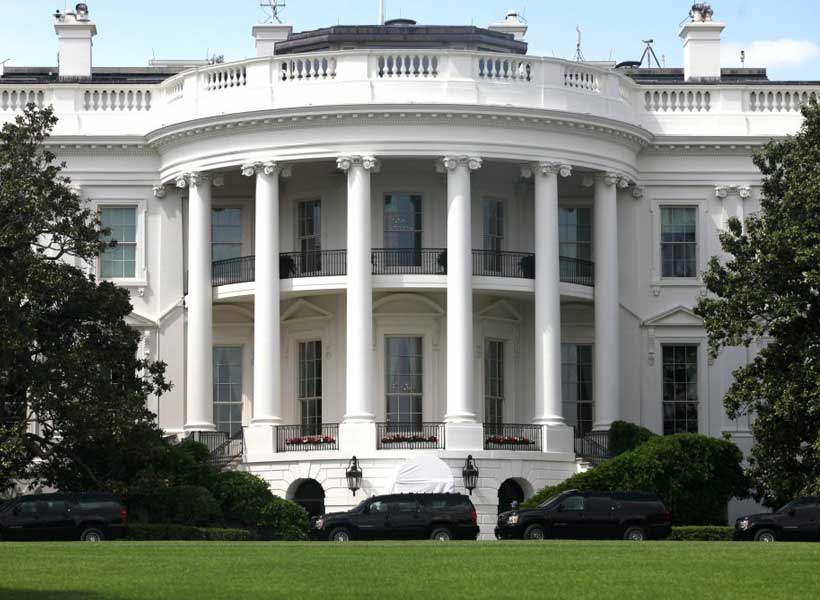 Hurricane Michael wreaked havoc as it traversed the Florida panhandle.  The first Category 5 hurricane to hit the area since 1881 when records began, its 155 mph winds (only 5 mph short of Category 6) felled massive trees, blew away houses, collapsed buildings and left devastation in its wake.  Relatively fast moving at 14 mph, it was soon gone continuing as a Category 3 into neighboring Georgia and then further up its northeasterly path.  It seemed to signify a stamp of approval for the Inter-governmental Panel on Climate Change (IPCC) report on holding earth to a 1.5 degree Celsius warming issued a couple of days earlier.  We are at one degree now so storms can only be expected to get worse.
In northeastern Turkey, a 300-year old stone bridge disappeared overnight.  Villagers convinced it had been stolen called in the police.  Further investigation concluded it had been washed away by a flash flood caused by a sudden summer thunderstorm further upstream — clearly far more intense than in the previous three centuries.
Ever more powerful hurricanes, monsoons and forest fires point to a proliferation of extreme weather events that experts relate to global warming.  Yet President Donald Trump and his administration remain obdurate in climate change denial.
Thins are certainly warming up in the White House.  Nikki Haley announced her resignation in an amicable meeting with the president.  A staunch defender of many of Mr. Trump's most egregious foreign policy changes, the UN Representative will be leaving at the end of the year to pursue opportunities in the private sector.  So said the announcement.  An astute and ambitious politician she has probably reassessed the costs versus benefits of remaining in a Trump administration.  Some tout her as a future presidential candidate.  Should she be successful she will be the first woman president, who also happens to be of Indian and Sikh ancestry.
The rap singer Kanye West visited the president in the Oval office.  A ten-minute rant/rap praising him was followed by a hug for which Mr. West ran round the wide desk that had been seemingly cleared of all paraphernalia for the performance.  He is one of the eight percent of blacks voting Republican.  Sporting the Trump trademark, Make-America-Great-Again red hat, he claimed it made him Superman, his favorite superhero.  And some suggested it was all further proof the place had gone insane.
A little over three weeks remain to the U.S. midterm elections on November 6th.  Their proximity is evidenced not by rallies or debates rather by the barrage of negative TV ads blasting opponents with accusations of shenanigans almost unworthy of a felon.  A couple of months of this and you lose any enthusiasm for voting.  Perhaps it is one reason why nearly half the electorate stays home.  Given such a backdrop, the furor over 'Russian meddling' in elections appears to be a trifle misplaced.  Others call the whole business a 'witch hunt' and state flatly the U.S. does the same.
The old idiom, 'put your own house in order' is particularly apt when we realize the beginning of this affair  was a Democratic National Committee email leak showing 'the party's leadership had worked to sabotage Bernie Sanders' presidential campaign'.  It resulted in the resignation of DNC chair Debbie Wasserman Schultz.
Always fair, aboveboard elections?  Not bloody likely, as the British would say.  Given the rewards, it's against human nature.
The hot November for Trump is arriving
Political turmoil in the United States has become extremely unpredictable. The turn of events became worse with an op-ed at the New York Times on September 5. Former White House strategist Steve Bannon described it as a coup against Donald Trump.
The reality is that the president faces domestic problems in his second year in office. This has rarely happened in the US political history. The issue is of great importance with regard to the approaching mid-term congressional elections in November. Republicans have the majority in the House of Representatives and the Senate, but they feel the risk of losing the majority in both houses due to Trump's record.
Indeed, a feeling has emerged among some American politicians that their country is heading in the wrong direction because of Trump's policies. Even former President Barack Obama has joined the election campaigns by breaking his promise not to get involved in political affairs.
The situation is not also good for Trump internationally. Disagreement with the European Union – a traditional ally of the United States – over trade and political issues, trade war with China, increasing tension with Russia, exit from international treaties such as the Paris climate agreement and the 2015 multilateral nuclear agreement Iran, have all made Trump to look dangerous in the eyes of the world. All these issues have made the situation unfavorable for Trump and his government at home and abroad.
But what is the answer of the president of the United States to these criticisms? The answer to this question is one word: economy. However, Trump is proud of his economic record.
According to statistics, the Labor Department published on September 8, US employment growth in August has beat market expectations, the non-farm payrolls increased by 201,000 from the previous month. Analysts were expecting growth of about 195,000.
The unemployment rate for August remained low at 3.9 percent. The average hourly wage rose 2.9 percent from the year before. That's the highest level since June 2009. The latest figures are increasing speculation that the Federal Reserve will raise its key interest rate this month. The US economy expanded 4.2 percent in the April-to-June quarter, and is expected to grow more than 3 percent in this quarter.
But the economy cannot keep the president of the United States from the edge of criticism. Trump is in a difficult situation and worried about the result of the election and possible control of Congress by Democrats.
Issues such as the confessions of Trump's former lawyer Michael Cohen on bribing women for having affairs with Trump and Russia's possible involvement in the 2016 presidential election could possibly lead to his impeachment and his dismissal from power.
The US constitution says that the impeachment of the president should be endorsed by representatives from both chambers of Congress – the House of Representatives and the Senate. Democrats now have 49 seats in the 100-member Senate, and if they get 51 seats in the November election, they will still need at least 15 Republican senators to impeach Trump.
Still, if Democrats win the November election, even if this victory does not lead to Trump's impeachment, it can put further pressure on him and cripple his government. According to a CNN poll, decrease in Trump's popularity even among his supporters shows that the days following the November election will be hard times for Trump and his government.
First published in our partner MNA