A Tweeting Fest, or Losing a Grip on Reality?
[yt_dropcap type="square" font="" size="14″ color="#000″ background="#fff" ] S [/yt_dropcap]o far, the longest time President Trump has been able to stay away from Twitting has been four days, eight hours and five minutes. It began two days before his big speech to Congress on Feb. 28 (when he told us that "the time for trivial fights is behind us"), and ended two days later on March 2 when he sent a couple of accusations against Democrats: as having "lost their grip on reality," and for engaging in "a total witch hunt."
The next day he tweeted a picture of Vladimir Putin and Sen. Chuck Schumer having coffee and donuts with a mock demand for "an immediate investigation into Sen. Schumer and his ties to Russia and Putin. A total hypocrite!"
A few hours later a picture of Rep. Nancy Pelosi is sent, at a meeting with Russian President Dmitry Medvedev and Ambassador Kislyak in 2010 with this caption: "I hereby demand a second investigation, after Schumer, of Pelosi for her close ties to Russia, and lying about it." He misspelled hereby two times: first he spelled it "here by" and then he spelled it "hearby" before finally getting it right. This despite the fact that, as he himself has repeatedly claimed, he has a "very good brain" and has gone to some of the best schools in the country.
Then came a tweeting bombshell: on Saturday March 4, from his week-end getaway Mar-a-Lago Trump tweets this: "Terrible! Just found out that Obama had my 'wires tapped' in Trump Tower just before the victory. Nothing found. This is McCarthyism!"
A few minutes later this bombshell was forwarded: "Is it legal for a sitting President to be 'wire tapping' a race for president prior to an election? Turned down by court earlier. A NEW LOW!" (Here again two misspelling: "Tapp" and "Hearby," despite the fact that the president still has the same "very good brain").
Then this gem: "How low has President Obama gone to tap my phones during the very sacred election process. This is Nixon/Watergate. Bad (or sick) guy!" Only an hour later he sent out an insult to Arnold Schwarzenegger having nothing to do with the two previous gems: "Arnold Schwarzenegger isn't voluntarily leaving the Apprentice, he was fired by his bad (pathetic) ratings, not by me. Sad end to great show."
What are we to make of this new false charge against president Obama? So far no evidence has been presented by the White House. It appears that Trump got his motivating information from a Breitbart article long on insinuations and short on facts. That seems to be his preferred reading. He relies on "alternate convenient facts" and calls what is inconvenient "fake news." That, it can logically be argued, is the real scandal.
The midweek meltdown may have occurred because on March 1 he was served with new revelations about the mysterious links between the Kremlin and his Administration; revelations rivaling those of Watergate. The first one to come out with those revelations was The New York Times.
All of this was followed by an article in the Washington Post revealing that Jeff Sessions had spoken twice last year with Russia's ambassador to the US, something he had not disclosed during his confirmation hearings for the post of Attorney General for Trump's Justice Department. Then the Wall Street Journal reported that Donald Trump Jr. had been paid $ 50,000 for an appearance before a French think tank whose founder is an ally of the Russian government as an attempt to end the war in Syria.
J.D. Gordon, Trump's national security advisor during the campaign, admitted that, contrary to his earlier denials, he had directly intervened at Trump's instigation to remove the language in the 2016 Republican platform which had called on the United States to arm Ukraine against Russian aggression. Campaign advisor Carter Page admitted that, contrary to his earlier denials, he had met with the Russian ambassador at the Republican National Convention. It is hard to imagine why so many people would lie if they didn't have something pretty significant to cover up. Out of all of these revelations it was the news about Sessions — which may open him to perjury charges — that was the most alarming to the Trump entourage. Sessions was compelled to recuse himself from the Kremlin-gate inquiry.
Trump was upset that he had not been consulted about that decision. With Sessions out of the picture, a special counsel could now be appointed by whomever might replace him. Independent counsels are appointed by, and answerable to a three-judge panel and they have the power to indict those who perjure themselves. This could not possibly be allowed to stand.
A distraction had to be found. What better than a concocted plot by his predecessor? After all, this was the same guy who fooled the American people by hiding the fact that he was not born in the US. So the subject was changed by sending out another distracting rabbit ( being pursued by the press as we speak): the previous president had tapped the phone of the president-elect. No evidence for the charge has surfaced, as of now. Kellyanne, one of those advisors who does damage control and pooper scooping, now goes around saying that Obama did the spying by microwave oven. More and more people meanwhile are asking themselves the real relevant question what does Trump have to hide vis a vis the Kremlin? Stay tuned. The best is still to come.
Comey treated in Thuggish Mafia Style by the White House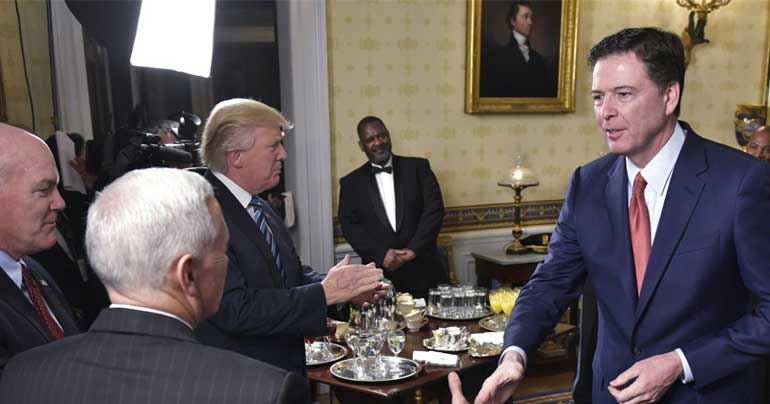 Former FBI Director James Comey is furious at the lack of respect the White House has showed him by the way he was fired, worthy of a Mafia operation, sources confirm.
Trump's Dumb Ideas for Economic Growth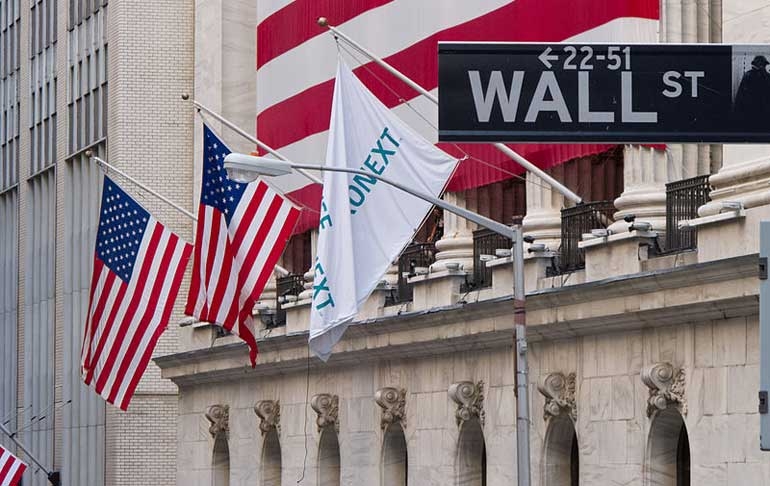 [yt_dropcap type="square" font="" size="14″ color="#000″ background="#fff" ] I [/yt_dropcap]f there's an economic idea that Donald Trump and his economic advisers continually reiterate it is that slashing taxes inevitably leads to economic growth. Let's see how true this idea is.
The Demeaning of the Office of the President
[yt_dropcap type="square" font="" size="14″ color="#000″ background="#fff" ] C [/yt_dropcap]NN has recetnly reported that President Trump's latest anti-media attacks "are beneath the dignity of the office of the President." In an interview with Time magazine, Trump insulted CNN's Chris Cuomo and Don Lemon and criticized MSNBC's Joe Scarborough. He also called CBS late-night host Stephen Colbert a "no-talent guy."