Could Trump Have Forgotten that He was President?
[yt_dropcap type="square" font="" size="14″ color="#000″ background="#fff" ] A [/yt_dropcap]fter President Trump's evidence-free assertion that, just before the election, his phones were wiretapped by former President Barack Obama, Former Central Intelligence director Michael Hayden has suggested that Trump, during his week-end flurry at his home Mar-a-Lago, Florida, forgot something, namely that he was President.
As per Hayden, all he needed to do to verify what he asserts, and now wants investigated, is to use the powers of the presidency and ask the acting director of national intelligence, or the head of the FBI, to confirm or deny the story he had read from Breitbart, a publication formerly headed by Steve Bannon, Trump's chief strategist.
Subsequently White House press secretary Sean Spicer asked that Congress investigate. On NBC's "Meet the Press," former Director of National Intelligence James Clapper categorically denied any suggestion that communications at Trump Tower were wiretapped before the election. Also according to the New York Times, FBI Director James Comey asked the Justice Department to publicly reject Trump's assertion.
Hayden has found Trump claim absurd. "After the mid 1970s the authority was taken away from the president," he said. "The only way you get there, if you get there at all, is through a judge. He has to have probable cause." The judge, Hayden explained, could then issue a warrant to the FBI under the Federal Intelligence Surveillance Act, or FISA.
"We're off the map here," Hayden said. "We are in unprecedented territory as well." On MSNBC's "Morning Joe," the former spy chief said he believes Trump's tweeted wiretapping claim was strategic. "He's trying to detract attention from what was a very, very bad news cycle," Hayden said. "The president of the United States put his reputation, the reputation of his predecessor, and the reputation of this nation at risk to get at least a 'draw' out of the next 24 hours."
In some way the above statement is reassuring: if there is a method and a strategy, we may still be in the realm of rationality. What if that does not happen to be the case? We would then be in uncharted territory. So the question arises: is there really a method to Trump's Twitter compulsion, or is it just madness? And if it is that how much longer will the people around him continue to ignore it before they become complicit in it?
Comey treated in Thuggish Mafia Style by the White House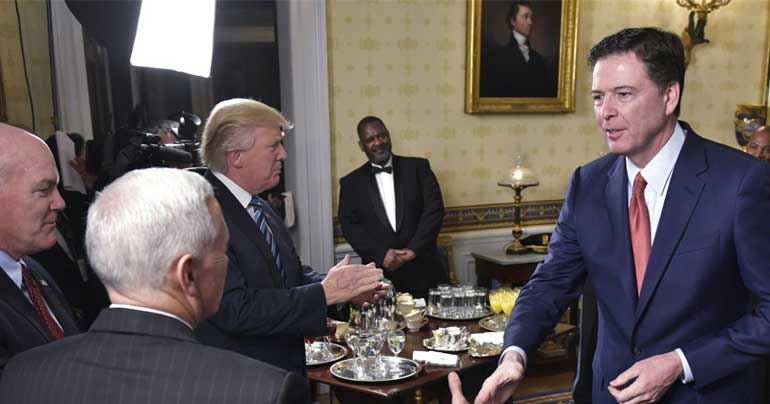 Former FBI Director James Comey is furious at the lack of respect the White House has showed him by the way he was fired, worthy of a Mafia operation, sources confirm.
Trump's Dumb Ideas for Economic Growth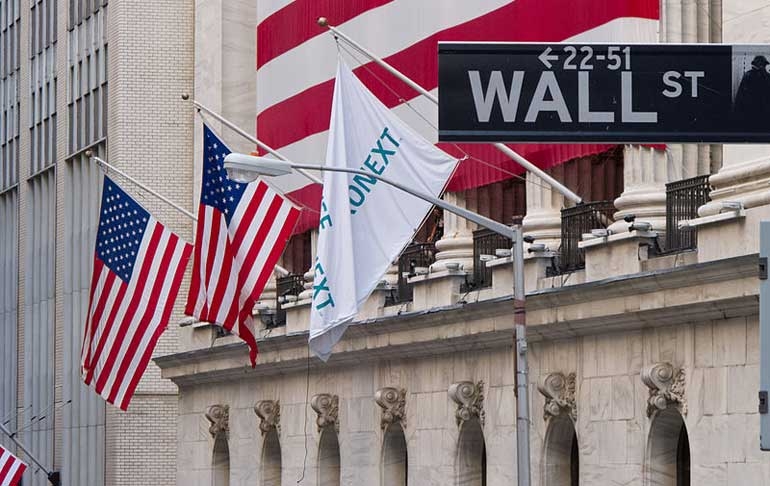 [yt_dropcap type="square" font="" size="14″ color="#000″ background="#fff" ] I [/yt_dropcap]f there's an economic idea that Donald Trump and his economic advisers continually reiterate it is that slashing taxes inevitably leads to economic growth. Let's see how true this idea is.
The Demeaning of the Office of the President
[yt_dropcap type="square" font="" size="14″ color="#000″ background="#fff" ] C [/yt_dropcap]NN has recetnly reported that President Trump's latest anti-media attacks "are beneath the dignity of the office of the President." In an interview with Time magazine, Trump insulted CNN's Chris Cuomo and Don Lemon and criticized MSNBC's Joe Scarborough. He also called CBS late-night host Stephen Colbert a "no-talent guy."