Strong Headwinds for Oil Ahead
The oil markets have just received a long awaited yet unexpected jolt. "No one is yawning now", as an article in New York Times puts it. The prices plunged 8pc in two days as the report from EIA department showed an inventory build-up of 8.2 million barrels rendering the total inventory at 528 million barrels, the highest in history. Before we move on there are few things to consider making sense of what is happening in the oil markets of-late. How did we get here?
It all started from the Vienna oil deal which is still holding on, reporting a compliance rate of almost 90%. As the deal started showing some results the global oil prices, more in anticipation and less than the change in fundamentals, started to rally up. And as this happened the US shale players that were facing financial issues started to come back on the fields with their derricks. The US production now started to climb and the markets were stalled resulting from an offsetting effect. The news and articles mostly swung between the opinions of where the oil prices may go to the prospects of Shale boom. But the recent development has changed it all.
Last week in Houston at CERA "efficiency was the buzzword". But there was something else as well. An admonition and a warning that Saudi Arabia will not allow "free-riders" to take advantage of the production cuts. And also that the world should not think that we are going to extend the oil deal another 6 months. There is a very interesting thing to note here. Few months back when the prices were down and the air was thick with the hope of a deal being struck, it was Saudi Arabia that was leading by not only words but also by example. As the deal was penned down KSA cut more than that it promised. Not only this it took the initiative and appeased the growing concerns of the world regarding the agreement reached by OPEC and NOPEC countries. Bringing Russia to the table was a great feat, indeed.
But, as I have noted in my recent articles, the hidden ineffectiveness of the deal that was to come to the surface in case the prices didn't show any improvement (which just happened), there was to be dissent coming from different members of the Vienna deal, not surprisingly it came from the country that made the deal eventuate: KSA. Mr. Khalid Al-Falih's remarks appertaining to the extension of the agreement are symptomatic of the first spark of 'doubt' of questioning the effectiveness and the purpose of the deal itself. If they continue the production cuts then, evidently, the prices are going to rise. Consequently and obviously this will be followed by an increase in production by the Shale producers. And we after making merry-go-rounds come to the same point. Mr. Harold Hamm has said that we should not try to "kill" the oil signaling towards the growth in shale. But who is going to stop when the prices go up?
Yes, there is a fostering fear that, given the cuts in the E&P projects past years, there can be a supply-demand gap in the future- demand being more than the supply. The Paris based agency, IEA, recently reported this concern: "Global oil supply to lag demand after 2020 unless new investments are approved soon". But the good news is that there certainly are new investments being approved: Total's CEO says that in the next year and a half they are going to approve 10 big projects. Shell is also working on Kaikas deepwater oil in Gulf of Mexico. Also, the production cost for US wells has declined 46% according to some estimates from 2014 to 2016, according to Rystad Energy.
Other headwinds include a rising US dollar. It is widely understood that over the preceding decade that there has been an inverse correlation between the dollar and various commodities. A strong dollar causes commodities traded in greenbacks expensive for non-US trading economies. Hence, a reduction in demand, in this case for oil whose pricing level remains tenuous, would result in a plummeting global price. US Fed chief Janet Yellen has signaled a forthcoming increase in interest rates when the Fed's FOMC meets in March 2017 for its policy setting meeting. The recent job data report for the month of February showed an addition of 235,000 jobs. The case for an interest rate hike, when the FOMC meets after few days, is very strong now. Moreover, given Trump's future policy plans: increasing government spending and reducing corporate taxes, that are supposed to stoke inflation, markets are expecting more interest rate hikes this year as compared to the last one
The transport sector that accounts for every one out of four barrels produced is likely to undergo immense changes as well. Toyota Motors plans to stop producing petrol and diesel engines by 2050. Mr. Fatih Birol of IEA also says that "Electric cars are happening" and MIT's TechnologyReview reported that the EV's can affect the global gasoline consumption.
So as we are into the third month of the Vienna Oil deal, speculation is rampant but market observers are keenly following market fundamentals, US government monetary policy, OPEC production and global commodity demand. The oil prices hinges on a deal which was supposed to take the excess supply out of the markets but it is getting a tough time from the US shale producers. Albeit in the shorter term we can see oil prices being more or less favorable but there has been no change in the fundamentals. The inventory levels crossed 520 million. Goldman Sachs very rightly puts the title of one of their oil reports; it is truly the "New Oil Order" in the making.
Prospects of Bangladesh-Japan Cooperation in the Energy Sector
The recent visit of Bangladesh PM Sheikh Hasina to Japan made some remarkable grounds for taking further steps to enhance the cooperation in the energy domain between the two states. Leading Japanese businesses have decided to partner with Bangladeshi investors in joint ventures for gas infrastructure, hospitals, and information technology projects, as well as solar and gas-based power plants with a combined capacity of 1500 MW. Nine of the 11 memorandums of understanding (MoUs) signed in Tokyo on 27 April involved collaboration between Japanese and Bangladeshi investors, in line with the prime minister-level consensus declared the day before on the promotion of bilateral relations to a "strategic" level. One of the business agreements made on the third day of Prime Minister Sheikh Hasina's state visit to Japan is the construction of a high-efficiency 700MW combined cycle gas-fired power plant in Anowara, Chattogram. The facility will be constructed and run by KEPCO, AKH PP Project, Itochu, and will take advantage of Kansai's operating and maintenance know-how.
Another Memorandum of Understanding (MoU) was signed by Doreen Group and Marubeni for cooperative funding and the creation of new solar power projects. Together, Asian Entech Power Corporation Limited and Marubeni Corporation will invest in and build new power projects in various regions of Bangladesh, including solar power projects, with a total anticipated capacity of 600MW. Additionally, an MoU for the cooperative development of a 200MW floating and ground-mounted solar power plant in Bangladesh was signed by Parker Bangladesh Ltd. and Sumitomo Corporation.
The two Prime Ministers commended the remarkable advancements made in the BIG-B initiative-funded Matarbari deep sea port and other projects in the Southern Chattogram region. They reaffirmed their commitment to continuing and stepping up their cooperation so that Matarbari Port, using Japanese know-how and technology, can develop into a center of energy, logistics, and industry in Bangladesh and improve communication between Bangladesh and its surrounding nations.
All of these are continuation of some major initiatives by the government making by the last decades. When the whole world is suffering from energy crisis and the iversifiation of energy sources are a crying need for many countries, Bangladesh is one step ahead of many natins by ensuring a robust relation with countries like Japan to maintain a steady supply of energy to the mass. The next portions will shed light on different aspects of Bangladesh Japan cooperation in the energy domain.
Japan: A Trustworthy Energy and Financial Infrastructure Investor
Japan has recently emerged as another important ally in Bangladesh's energy sector. The Matarbari coal fired plant and the new investment opportunities make it even more crucial to guarantee a stable energy domain. To build energy infrastructure, distribute gas, LNG, and storage in Bangladesh, Bangladesh's Summit Group has partnered with JERA, the country's largest utility provider. In order to enhance Bangladesh's on-shore and offshore regasification and storage infrastructure and to provide the country with long-term, affordable, and dependable supplies of liquefied natural gas and other fuels, the parties intend to invest about $2 billion together. The Bangladesh Securities and Exchange Commission (BSEC) and the Bangladesh Investment Development Authority (Bida) jointly organized the Tokyo Summit on "Trade and Investment Opportunities between Bangladesh and Japan," where the MoUs were signed.
The Japan International Cooperation Agency (JICA) provided the project with a $10.74 billion (90 million dollar) Official Development Assistance (ODA) loan in June 2014. The ODA loan has a 30-year payback schedule and a 10-year grace period. A second $20 million ODA credit in the sum of 2.65 billion was given to the government of Bangladesh by JICA in June 2018.
Coal-fired Power Plant in Matarbari: A New Era in Energy Production
Coal Power Generation Company Bangladesh (CPGCBL), a government organization of the People's Republic of Bangladesh, is developing the 1.2GW project with an estimated cost of $4.5 billion. After being planned in September 2011, the Matarbari power station received environmental certification in October 2013. The project had its official opening in January 2018; activities should begin by 2024.
Support Systems for the Plant
A new deep-sea port facility called Matarbari Port will be built in order to import the coal required for the power plant. The port will have a 760 m long container and a multipurpose terminal. A brand-new 400kV transmission line will be used to connect the power plant's output to the national grid.
Japanese Power Systems Investment
Bangladesh has asked the Japanese International Cooperation Agency (JICA) to invest in renovating the power and energy transmissions and distribution infrastructure in the country's southwest in order to promote economic development through the use of the Padma Multipurpose Bridge. Nasrul Hamid, the state minister for power and energy, made the request to Tomohide Ichiguchi, the recently appointed chief representative of the JICA, during a recent courtesy call at the Bangladesh Secretariat office in Dhaka. He believes that Bangladesh's goal is to create a JICA-supported Power Management Institute that complies with global standards.
Bangladesh's Prospects under Japan's Super Grid
By connecting together some of the biggest economies and the most energy-hungry populations with a 36,000km-integrated renewable energy infrastructure, Japan has advanced attempts to achieve its ten-year-old objective of decarbonizing Asia. Bangladesh is a participant in the "Asia Super Grid (ASG)" program, which intends to link electric power systems and offer reciprocal advantages through the sharing of plentiful, renewable natural energy sources including wind, solar, and hydropower.
Taiwan, South Korea, Japan, China, Mongolia, India, Thailand, Malaysia, Singapore, the Philippines, and Taiwan are among the nations negotiating the proposed high-voltage direct current (HVDC) link. HVDC technology is said to as the best of both worlds since it can travel over vast distances with less power loss than alternative current (AC).
Capacity Building for Bangladesh
Bangladesh will require more energy in the upcoming decades to keep up with the population's demands for residential and industrial connections and to stay up with the rate of development. To keep the energy industry varied, nevertheless, this electricity will come from renewable energy sources. Due to the projects that are now being worked on, Bangladesh's overgeneration capacity also expanded by 30.8% between FY18 and FY22, from 8,231MW to 10,764MW, and will do so again this fiscal year. Furthermore, the transmission and distribution lines grew by 5.5% and 2.5%, respectively, in FY22. The ASG can help Bangladesh receive electricity from sizable facilities on desolate foreign soil for less money and through environmentally friendly methods. It will increase Bangladesh's capacity to supply electricity.
Shift to renewable energy: A Leap toward Modernization
The recent visit of the Prime Minister of Bangladesh to Japan witnessed a handful amount of MoUs signed where a significant portion was on renewable and clean energy generation. There were previous ids by the East Asian states to ensure a clean energy mix in Bangladesh.
Cooperation on Safe Nuclear Energy Uses
The leaders of Bangladesh and Japan have expressed interest in attending the first expert-level meeting on the responsible and safe use of nuclear energy. Shinzo Abe and Sheikh Hasina discussed their aims during their bilateral meeting in 2014 at Sheikh Hasina's office in Dhaka. Following the conference, they declared that they would continue to host the "Japan-Bangladesh Expert Dialogue on Peaceful and Safe Uses of Nuclear Energy." These conversations aimed to strengthen bilateral cooperation in the areas of developing human resource capacity and the responsible and peaceful use of nuclear energy. It also intends to disseminate the information and understanding obtained from the incident at the Fukushima Daiichi Nuclear Power Station owned by Tokyo Electric Power Company.
The two countries reiterated the importance of expanding their energy cooperation, particularly in the field of using nuclear energy peacefully, while bearing in mind that Bangladesh's economic development depends on a steady supply of electricity. Stable energy supply is one of the key areas of attention for the Bay of Bengal Industrial Growth Belt (BIG-B) plan, which serves as the "centrepiece" of Japanese cooperation. The two prime ministers acknowledged the effort's merits and stressed the necessity of fostering teamwork and cooperation in project planning and execution through policy discussion.
Japan is interested in working with other countries to strengthen the transportation system, ensure a steady supply of electricity, develop cities by creating industrial zones, and expand the private sector by fostering financial accessibility. According to the joint statement, the initiative's three pillars—improving the environment for investment, enhancing connectivity, and building economic infrastructure—are the foundations of energy stability. The two leaders expressed their optimism that the BIG-B program, which fully utilizes Japanese cutting-edge technologies, including highly efficient coal-fired power generation, will advance the economy of both countries. According to the statement, they had in-depth discussions on a range of bilateral, regional, global, and multilateral issues of mutual interest within the context of a comprehensive collaboration. They hoped that the first meeting would take place in Dhaka early in the following year and expressed their delight that the two countries had started a dialogue at the level of the foreign secretary.
As Bangladesh invites Japan for investment, Abe recognized the Special Economic Zones' location, aggressive incentives, infrastructure improvement, and labor availability as "important elements" for their firms. Because of its proficiency in nuclear power generation, understanding of renewable energy sources, and financial soundness, Japan over time emerged as a significant force in the power sector. Bangladesh, on the other hand, took some proactive steps to collaborate with the economic giant which is going to create a strong synergy for mutual cooperation in energy sector.
Europe Cooperating in the Energy Sector with Africa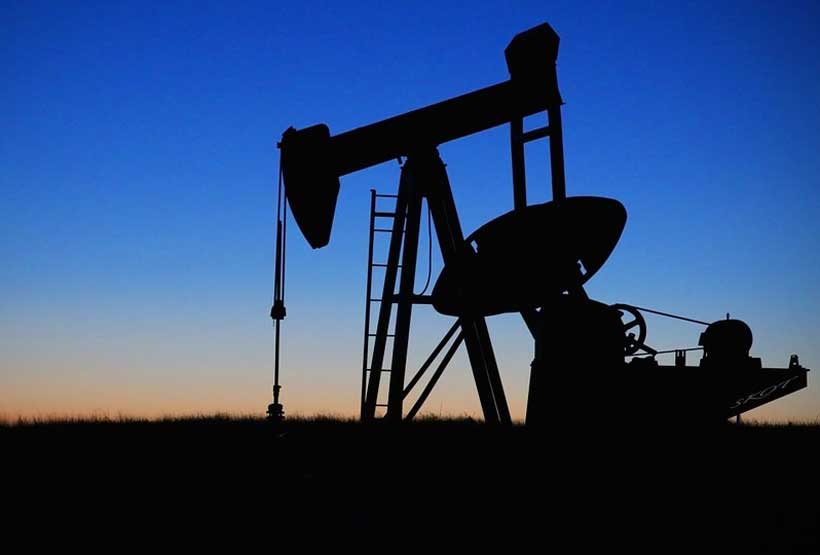 South African based African Energy Chamber (AEC) has been leading steadily transformation of the energy sector in Africa. Since its historic African Energy Week, considered to be one of the world's largest and continental energy gathering, the AEC has moved with its search for external partnership and cooperation to the United States and Europe.
The Invest in African Energy Paris edition aims to build on existing Africa-Europe relations to usher in a new era of energy-related growth and prosperity. By showcasing projects, investment prospects and collaboration opportunities, the event positioned Africa as the destination of choice for both French and European investment.
At the latest Westin Paris Vendome, the groundbreaking forum served as a catalyst for amplifying European investments in African energy projects, while simultaneously forging new bilateral connections to fortify a thriving partnership between the two regions – Africa and Europe.
France has become a prominent financial ally to Africa at a national level, offering funding for numerous energy projects in partnership with other European investors. Europe has contributed to the continent significantly, including a €6-million grant to the African Development Bank for the Africa Renewable Energy Initiative in 2016.
It granted €300 million in concessional financing to South Africa through loan agreements in 2022, and an investment fund of $92.63 million established in the same year to support solar power generation throughout Africa, among other financial packages.
Participated were energy stalwarts, high-profiled speakers including Tom Alweendo, Minister of Mines and Energy of the Republic of Namibia; Bruno Jean-Richard Itoua, Minister of Hydrocarbons of the Republic of Congo; Didier Budimbu Ntubuanga, Minister of Hydrocarbons of the Democratic Republic of Congo; NJ Ayuk, Executive Chairman of the AEC; Per Magnus Nysveen, Senior Partner & Chief Analyst, Rystad Energy; Benoît de la Fouchardière, CEO, Perenco and Eric Melet, CEO Rail & Logistics Solutions, Africa Global Logistics.
These leading efforts primarily aimed at reviewing and discussing aspects of exploration, collaboration and utilization of Africa's energy resources in scaling up energy security, and secondly to drastically reduce energy imports and its role in driving socioeconomic growth across Africa.
In the United States and Europe, it has created the platform for energy ministers, energy policymakers and leading renewable energy companies and potential investors interested in shaping discussions to find pragmatic approach around the key role the continent's massive yet largely unexplored hydrocarbon resources that could trigger socioeconomic growth in the continent.
"It is really important that we move to drive deals, approve projects, create opportunities and drive investment. We have got to move big on the fiscal and getting deals done," NJ Ayuk, Executive Chairman of the AEC, said during the opening ceremony. "At the chamber, we are committed to supporting these partnerships, and initiatives recognizing that energy will be a springboard for economic growth and expansion."
Talking about Congo's progress regarding gas monetization, Bruno Jean-Richard Itoua emphasized the huge amount of gas in Africa, specifically in Congo. "We want to produce gas and use the gas we have. In Q4 2023, we could have the first exportation of liquefied natural gas – 600,000 tons per year – and that will reach 3 million tons per year by 2025."
He noted that an institutional framework to give incentives to oil companies was on the cards. "We will have a gas code which will be implemented at the end of the year with the help of the World Bank, we will launch a promotion campaign for gas soon. Gas is the best transition energy."
Congolese Minister Didier Budimbu Ntubuanga pointed to the great potential for hydrocarbons in the Democratic Republic of Congo (DRC). DRC called for tenders for the three gas blocks in Lake Kivu. The potential in the DRC is approximately 22 billion barrels of oil, and there is ongoing work relating to legal incentives to attract foreign investment.
As the continent moves to unlock the full potential of its oil and gas resources, European players with their expertise and resources, have an increasingly important role to play in financing and developing Africa's hydrocarbons.
According to Minister of Mines and Energy of the Republic of Namibia, Tom Alweendo, the forthcoming 16-20 October energy conference would offer an insight into investing in Africa. Despite external shocks, Africa's energy landscape is still on the path towards rapid transformation, with continental players pursuing an energy transition.
The energy transition in Africa involves everything including foreign investment in oil and gas sector. As Africa's energy sector expands, the role the logistics industry plays has become increasingly important. On this note, Eric Melet, CEO Rail & Logistics Solutions, Africa Global Logistics, explained that logistics has a role to play to support the change of energy availability in Africa.
Africa Global Logistics supports the continent by providing tailor-made logistics across the industry, improving connectivity between Africa and the rest of the world, and contributing to create a virtual logistics ecosystem.
With these introductory speeches, the forum officially kicked off, serving as a bridge to connecting European players with African counterparts. That however, Congo's Ministry of Hydrocarbons finally signed a cooperation agreement with French energy services provider Technip Energies during the Invest in African Energy Forum in Paris.
As per the terms of the agreement, Technip Energies will provide its expertise to strengthen both the Ministry's and the national oil company's capacities regarding energy transition principles, including liquefied natural gas (LNG), zero carbon energy solutions, and decarbonization.
More specifically, the deal covers areas such as process engineering (including oil and water treatment facilities and gas processing facilities); offshore and onshore platforms and installations (including semi-submersible rigs, LNG trains, fertilizer plants and refineries) and conception development for an offshore oil and gas field (including technical studies, cost estimation and economic analysis, engineering, execution and management of an floating production, storage and offloading unit and floating LNG).
Namibia's Ministry of Mines and Energy together with French tertiary institution Sciences Po, on the sidelines of the Invest in African Energy Forum in Paris, held discussions on efforts to advance academic cooperation across the energy sector. Both signed agreement to bolster capacity building in the energy sphere.
It also aims at scaling up the workforce on the back of partnerships, emphasis on the training of energy sector-related personnel. The agreement covers opportunities for establishing a formal partnership to enable student exchange as well as high level workforce training and on-the-ground experience.
During the concluding session, the forum summary was focused on financing African energy projects; developing Liquefied Natural Gas (LNG) for both African and European markets; and the role renewable energy and green hydrogen will continue to play in industrializing and electrifying Africa.
The Paris forum was the latest this June. Similar energy platform was organized in London, Oslo, Frankfurt and Dubai. AEW 2023 is the African Energy Chamber's annual energy event. This year's edition takes place in Cape Town from October 16-20 under the theme, 'The African Energy Renaissance: Prioritizing energy poverty, people, the planet, industrialization and free market.'
Nuclear Energy & Pakistan's Economic Development 
Pakistan is going through a tumultuous time. Its economic condition is deteriorating every day, and there are even concerns about Pakistan going towards default. However, the Pakistani finance minister vehemently denies Pakistan's possibility of defaulting. However, to keep Pakistan out of economic turmoil and ensure economic security in the long term, a sustainable, cheap, and clean source of energy is required. Nuclear energy is a great source of clean and green energy.
In the book, "The Quest: Energy, Security, and the Remaking of the Modern World," Daniel Yergin argues that nuclear energy creates an unbreakable link between energy and the economy. It empowers nations to achieve economic security by increasing industrial competitiveness, increasing jobs, and reducing dependence on costly imports. Pakistan can also utilize nuclear energy to ensure long-term economic security.
Nuclear Power Plants (NPPs) are already contributing to Pakistan's economy. NPPs generated 2350 megawatts of energy from July 2020 to March 2021. There was a significant increase in the capacity of these power plants from July 2021 to March 2022. These plants increased their capacity from 2350 megawatts to 3550. Furthermore, during this period, NPPs produced 12 percent of countries' electricity needs. Pakistan Atomic energy commission has targeted producing 8000-megawatt electricity by 2030.
According to the International Atomic Energy Commission, electricity through NPPs has shown positive results in Pakistan's economy. Pakistan lacks money and energy, which hampers economic growth.
According to Bloomberg, factories in Pakistan were warned that they might be unable to sustain production due to high energy costs. It became impossible for 40000 factories in Karachi to keep working due to a power shortage. Poor energy supply worsens the firm's productivity and profitability.
According to the study published in Energy Strategy Review, poor energy significantly impacts profitability and productivity. This study analyzed the impact of energy on the profitability and productivity of 424 non-financial listed companies in Pakistan from 2001-2017. Seven measures, in which four measures of electricity shortfall (i.e., neutral period (NP), increasing shortfall (IS), worst shortfall (WS), decreasing shortfall (DS), energy consumption (EC), energy price (EP), and access to electricity (ATE)) were used to examine the impact of energy on the profitability of these companies. During increasing shortfall, worst shortfall, and decreasing shortfall, companies' profitability was reduced by 39 %, 36 %, and 33 %. Furthermore, this study also showed an increase in companies' profit by 33 percent during the stable energy supply period.
This study highlights that a stable energy supply is important for economic security. Lack of energy leads to economic insecurity because when firms are not profitable, they will not fire people and incline to shut down their businesses. It will create unemployment as well as people's purchasing power will decline. Furthermore, when domestic production declines, Pakistan will import the products to meet the need. It creates a balance of payment issue.
Furthermore, the energy shortage also reduces foreign direct investment in Pakistan. In 2019, according to the World Bank Ease of Doing Business Index, Pakistan was ranked 108th out of 190 countries due to the energy crisis. When foreign direct investment is not coming due to the energy crisis, domestic factories' profitability declines due to the energy crisis, and factories are also shifting their problems for Pakistan's economy, which is already facing many challenges. This year, Pakistan also decided to close malls and businesses at 8: 30 pm because Pakistan wanted to save 60 billion rupees in terms of the cost of importing fuel to run electricity plants.
Therefore, Pakistan must start incorporating nuclear energy in its energy planning. The government has introduced different energy policies in the past, for instance, the power generation policy 2015 and the Alternative Renewable energy policy. Both of these energy policies talk about affordable and sustainable sources of energy. Nuclear energy is the cleanest source of energy as well as the most affordable form of energy after hydro. However, unlike hydro, whose production depends on the water and seasons, nuclear power is a stable energy source.
According to the achieve net zero targets, 100 billion dollars should be invested annually. Pakistan's energy policy also wants to achieve sustainability. Therefore, Pakistan must invest in nuclear power plants to ensure economic security. Furthermore, according to the World Nuclear Association, the cost of building nuclear power is less competitive as compared to other forms of electricity generation. In addition, small modular nuclear reactors will completely transform the landscape of nuclear energy. Hence, Pakistan must invest in nuclear energy to ensure economic security. It will reduce the cost of electricity, make businesses competitive and ensure economic security.