Hells on Earth: A Hobbesian Ranking of Peace, Democracy, Health and Freedom around the World
There are numerous think tanks, non-governmental organizations, and philanthropic institutions diligently and impressively working all around the globe today to bring us knowledge and data sets about the state of the world's countries across a host of important life indexes. While their work is obviously inspired to bring attention to and ultimately alleviate some of the world's worst crises and suffering, this article wants to use the same extensive data sets to bring to light the bottom of the barrel, so to speak: to highlight what are unfortunately the worst places on earth to be accidentally born into.
Now, one small caveat: this is not to take aim at or denigrate any of the cultures, traditions, or customs of the countries discussed below. Indeed, my global experiences give credence to the fact that some of the richest tapestries of culture and history are often in places with the WORST contemporary governance. People are wonderful creatures in that way: not simply resilient, but striving to create little pockets of enlightenment and joy in the midst of tyranny, corruption, and degradation. So, keep this in mind as we consider the worst hells on earth: it is not an indictment against any particular place or culture but rather evidence of how maddeningly easy it is to let modern people ruin what would otherwise be great richness.
The following rankings are run from a host of the world's best and most thorough data-collection organizations, including the United Nations, Freedom House, the World Bank, Transparency International, Human Rights Watch, International Crisis Group, RAND Corporation, Oxfam, the Carnegie Endowment for International Peace, the Council on Foreign Relations, Brookings, and the National Endowment for Democracy. They are by no means the only organizations doing good work in these areas but they are estimable exemplars of said subjects.
Poverty (10 WORST)
10. Madagascar    9. Eritrea           8. Guinea             7. Mozambique                6. Malawi
5. Niger                                4. Liberia             3. Burundi           2. Democratic Republic of Congo
1. Central African Republic
Human Rights (10 WORST)
10. Nigeria           9. Yemen             8. Myanmar        7. Iraq                   6. Afghanistan
5. Somalia            4. Pakistan          3. Democratic Republic of Congo               2. Sudan
1. Syria
Human Development (12 LOWEST)
177. Liberia         178. Guinea Bissau          179. Mali              180. Mozambique            181. Sierra Leone
182. Guinea        183. Burkina Faso             184. Burundi       185. Chad            186. Eritrea
187. Central African Republic      188. Niger
Corruption (12 HIGHEST RATES)
176 Somalia        175 South Sudan              174 North Korea               173 Syria              170 Yemen
170 Sudan           170 Libya              169 Afghanistan                168 Guinea-Bissau           166 Venezuela
166 Iraq                164 Eritrea
Democratic Institutions (12 LEAST DEVELOPED AND CONSOLIDATED)
156 Yemen          157 Guinea-Bissau           158 Uzbekistan 159 Saudi Arabia
159 Democratic Republic of Congo           161 Tajikistan     162 Turkmenistan
163 Equatorial Guinea    164 Central African Republic        165 Chad              166 Syria
167 North Korea
Gender Equality (10 LEAST EQUAL)
10. Morocco       9. Jordan              8. Lebanon          7. Cote d'Ivoire 6. Iran
5. Mali                   4. Syria  3. Chad 2. Pakistan          2. Saudi Arabia
1. Yemen
Crime (10 HIGHEST RATES)
1.Venezuela       2. Papua New Guinea    3. Honduras        4. South Sudan
5.South Africa    6. Afghanistan   7. El Salvador      8. Nigeria             9. Brazil
10.Trinidad and Tobago
Social Welfare (12 LEAST SUPPORTIVE)
166 Central African Republic                        165 Democratic Republic of Congo           164 North Korea
163 Liberia           162 Burundi        161 Mali               160 Comoros      159 Mozambique
158 Niger             157 Haiti               156 Togo              155 Guinea-Bissau
Health Care (10 WORST COVERED)
10 Zambia            9 Lesotho            8 Mozambique  7 Malawi              6 Liberia               5 Nigeria
4 Democratic Republic of Congo                3 Central African Republic            2 Myanmar
1 Sierra Leone
Political Rights and Civil Liberties (11 WORST FREEDOM LEVELS)
1.Syria   2. Eritrea              3. North Korea 4. Uzbekistan                     5. South Sudan
6.            Turkmenistan    7. Somalia            8. Sudan               9. Equatorial Guinea
10.          Central African Republic                11. Saudi Arabia
These 10 indexes were taken because I believe they represent, in total, just about every plausible measure the would encompass a 'good life.' Now, this is not an ode to American greed or a testimony to global market capitalism: a 'good life' does not mean endless riches, multiple fast cars, or flashy bling (Sorry, Hollywood and Dubai). Rather, it is a much simpler calculation of having some disposable income, leisure time, political participation, reliable governance, and rational social safety net. Not overwhelming requests or expectations by any means. But taken together they provide a human being the opportunity to plan for and be excited about the future and a belief that while wrongs and injustices may still occur in life, they have reasonable expectation to take recourse to right any unjust wrong legally and judiciously.
And so, without further ado, I give the Nihilistic Nine: countries that found their names on the ten indexes the most. In each case the indexes are listed, as I believe there is some fascinating future research possible by understanding just where a country fails its people and does not provide a good life. Some entries are expected because of the horror of war and egregious governmental ineptitude (like Syria, Yemen, and the Democratic Republic of Congo). But some entries I dare say will leave people scratching their heads: not because you thought these places were bastions of stability and prosperity, but rather because you likely have never heard or seen anything about these countries at all. And in that case perhaps the most important question we need to be asking is not how these countries are faring so poorly, but WHY has the world basically said and done nothing about them?
So, take a very good look at the following list. For these are the places, quantitatively, that tell us you can find Hell on earth, a wretched affirmation that what Hobbes noted so many centuries ago still torments the modern day: that even in the 21st century, there remain places where life is nothing but nasty, brutish, and short.
Niger: Human Development, Poverty, Social Welfare
Nigeria: Human Rights, Crime, Health Care
Eritrea: Corruption, Human Development, Poverty
Guinea-Bissau: Social Welfare, Corruption, Human Development
Saudi Arabia: Democratic Institutions, Gender Equality, Political Rights and Civil Liberties
Yemen: Gender Equality, Democratic Institutions, Corruption, Human Rights
DRC: Health Care, Social Welfare, Democratic Institutions, Human Rights, Poverty
Syria: Human Rights, Corruption, Democratic Institutions, Gender Equality, Political Rights and Civil Liberties
Central African Republic: Political Rights and Civil Liberties, Health Care, Social Welfare, Democratic Institutions, Human Development, Poverty
The Impact of Xenophobic Attack on Nigerians
Recently, on the 2nd of September 2019, Nigerians living in Johannesburg, Pretoria and surrounding areas, were attacked by South Africans. Many suffered the loss of their businesses and homes, while some lost their lives. Nonetheless, several explanations have been given as liable, as to why Nigerians are attacked, the most humorous of which is the argument that South Africans involved in the attack are working on false information that foreigners, like Nigerians, stripped them of all the jobs available for the young men in the country, making the citizens jobless and Nigerians slowly taking over their economy.
There are numerous impacts of the Xenophobic attack on Nigerians. Firstly, this attack has created hate in the minds of Nigerians leading to Nigerians having a negative impression and don't want to be associated with South Africans. Two of Nigeria's leading artists, Burna Boy And Tiwa Savage, stated that they were boycotting South Africa in reaction to the unrest in Johannesburg, Nigerian Government declared on 4th September 2019 that it was boycotting the World Economic Forum on Africa currently being held in Cape Town to condemn the violence. South African music is no longer been played, listened to or danced to by Nigerians. one reason why South Africans should spare Nigerians and other Africans from their xenophobic attacks should be Nigerians ' contribution to the liberation of black South Africans during Apartheid White rule.
Secondly, the unemployment rate will increase as most South African owned businesses in Nigeria that Nigerians work for were destroyed by Nigerians as a reprisal for killing Nigerians in South Africa, while some shut down to avoid been destroyed for example the South African mobile company MTN. The implication of this is Nigerians working in this companies were displaced of their jobs leading to the increase in unemployment rate, aside from this reason, many Nigerians in South Africa have decided to come back home, and this will also increase unemployment as the educated Nigerians among them will join the unemployed wagon in the country. Life in Nigeria is very hard, it is very difficult to get a job with your academic qualification.
Moreover, no life deserves to be lost not even a soul, Xenophobic attack has led to the loss of many Nigerian lives, properties, homes and many of the lives lost are breadwinners of their family that left Nigeria because of the current economic problem to search for greener pasture in South Africa.
Some Nigerians in South Africa have refused to return home despite repeated xenophobic attacks. Citing unemployment, insecurity, kidnappings, poor infrastructure and epileptic power supply, and the reason is returning to the country is returning to a "hardship zone."So, in my opinion, the government's immediate response to the relentless xenophobic attacks on its people should be to devise measures that will make it easier for Nigerians to make a living here. Where jobs are available and the availability of business loans is not an issue, traveling to foreign countries for the purpose of basic economic sustenance and large scale direct foreign investment in the economies of other countries will be reduced.
Russia-Africa Summit: Welcome to Sochi!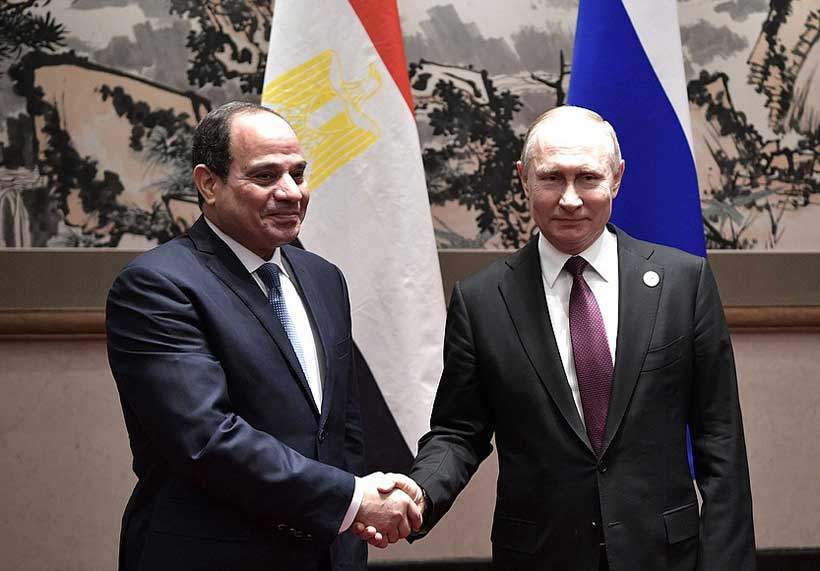 Russian President Vladimir Putin has sent warm greetings to African leaders, business people and participants early October, signaling that everything is set for the first Russia-Africa Summit in Sochi, southern coastal city of Russia.
The message reads, in part: "Today, the countries of Africa are well on their way towards social, economic, scientific and technological development, and are playing a significant role in international affairs. They are strengthening mutually beneficial integration processes within the African Union and other regional and sub‑regional organizations across the continent."
In recent years, the traditionally friendly ties of partnership between Russia and Africa have gained new momentum, both at a bilateral level and in various multilateral formats. In addition to preserving past experience of successful cooperation, have also managed to make significant new steps forward.
Trade and investment are growing dynamically, and new joint projects are under way in extractive industries, agriculture, healthcare, and education. Russian companies are ready to offer their scientific and technological developments to their African partners, and share their experience of upgrading energy, transport and communications infrastructures, according to President Putin.
It is, broadly, expected that the Summit will help identify new areas and forms of cooperation, put forward promote collaboration between Russia and Africa to a qualitatively new level and further contribute enormously to the development of bilateral relations between Russia and Africa.
According to the Organizing Committee, some 50 African heads of state have already confirmed their participation. It will feature more than 200 CEOs, ministers of key industries, and representatives of the expert community from Russia and Africa. The events will be attended by more than 3,000 representatives of African businesses.
The main event are the plenary session "Russia-Africa: Uncovering the Potential for Cooperation" during which the Presidents of Russia, Vladimir Putin, and Egypt, Abdel Fattah el-Sisi, are expected to speak. A final declaration of the Summit titled "For Peace, Security, and Development" has been prepared and it includes items on the global and regional agendas that are important for Russia as well as comprehensive proposals on diverse ways to develop the full scope of future Russian-African relations.
In addition, at least 23 intergovernmental and interagency agreements and other agreements between African and Russian companies will be signed on the sidelines.
Under the theme "Russia and Africa: Uncovering the Potential for Cooperation" here are the key areas the Summit will discuss:-
*The Role of Media in Russian-African Relations
The African continent is becoming ever more important in today's international order. Russian-African relations are adding an additional dimension to developments, especially with the boost provided by rapidly expanding links across a vast range of areas.
The media can, and indeed must be a decisive factor in building effective ties. Africa is frequently portrayed in the media as suffering from numerous intergovernmental, religious, and ethnic conflicts; political and economic instability; and an array of demographic and social problems. Knowledge of today's Russia and the steps being taken by its political leaders to tackle global challenges is also given little space in the continent's media landscape.
*Contribution of Nuclear Technologies in the Development of Africa
Today, African countries face major challenges. Rapid population growth and the worsening energy crisis are constraining economic growth on the continent. The poor transport infrastructure, access of the population to health services, low level of education and food supply insecurity are severely hampering Africa's efforts to improve the quality of life in the region. It is clear that to solve these problems a large-scale development programme is required, including a strategy based on achieving the UN sustainable development goals. Nuclear technologies can become a driver for socio-economic development and a comprehensive solution to the systemic continent-wide problems.
*Humanitarian cooperation: Development Goals and Corporate Social Responsibility
Humanitarian partnership between Russia and African countries is becoming increasingly important. It is an area covering the development of human capital (education and culture), social programmes, healthcare, and access to essential benefits supporting people's lives and national development in countries across the continent.
*Current Objectives in Developing the Housing Construction Market on the African Continent
Access to housing is one of the most pressing issues facing most African countries. Modern housing and a comprehensive approach to spatial planning can help ensure sustainable urban development and socioeconomic growth. We must now determine the needs of the housing construction market in African countries and identify joint solutions and ways of working together to achieve the most effective results in the shortest possible time. Practical steps aimed at identifying, supporting, and implementing joint projects are vital to such partnerships.
*Investing in Africa
In 2050, Africa's total GDP will reach $29 tn, exceeding the combined GDP of US and Euro zone in 2012. Pan-African and national growth strategies as well as global thinktanks' forecasts highlight the following growth areas and potential key drivers of the continent's rise in the medium and long term: commodities; infrastructure (utilities and roads) and industrialization; demography; education; expanding middle class; access to financial services. These factors will define the continent's investment outlook: future investment climate, current investments and their diversification. They have potential either to bolster or hamper the capital inflows.
*Economic Sovereignty for Africa: Problems and Solutions
In order to fulfil their development objectives and meet the needs of their citizens, countries in Africa are compelled to turn to foreign sources of financing. However, these mainly take the form of credit from international financial institutions and direct loans whereby the creditor imposes socioeconomic and political requirements which limit a country's sovereignty. Sovereign bonds and other forms of borrowing on the capital market account for just a small proportion of African debt, but some countries on the continent are still unable to access this form of financing. As a result, more than USD 100 billion of borrowing potential is going untapped. More than USD 200 billion of existing debt could be refinanced under less stringent conditions.
*Russia and Africa: Energy for Development and Cooperation
Africa today has a population of over one billion people, huge resource potential and a platform for development. The continent has the potential to become one of the world's largest economies and most populated regions by 2050 through organic growth and reform. Creating a foundation for growth at the very outset and using the continent's mineral wealth in the most effective way possible requires the right energy policy.
*Transport Infrastructure on the African Continent: Opportunities to Implement Joint Projects
The transport sector in Africa possesses excellent potential for development. The continent's railways offer great promise, as do joint ventures. Several African nations have prioritized the development of their transport infrastructures, particularly given transport's ability to spur growth in key industries. The expansion of transport links brings with it additional jobs and expertise, and improves quality of life for the local population. Russia is able to offer technology and expertise at the very forefront of construction, planning, engineering, and equipment supplies. However, there remain a number of barriers to the market, as well as a lack of financing and country specific risks.
*Financing as an Essential Instrument of Economic Growth in Africa
The African continent has enormous economic potential and is actively integrating into the system of international economic relations. Prospects for Russia to increase its trade with African countries are directly linked to the diversification of its merchandise exports. However, this is only a realistic aim if international financing channels are put in place to facilitate growth in trade. Given the interest in Russia and Africa increasing economic cooperation, new solutions need to be found to implement ambitious trade projects.
*Russian–African Collaboration in the Diamond Industry
The diamond mining industry is key to the economies of several African countries, accounting for a significant portion of income from exports. Today, diamond mining faces a number of industry-wide challenges, attempts to tackle which will determine its future.
*The Future of the African Continent: Sovereignty and Traditional Values as Crucial Elements of a Development Strategy
In an era of globalization, protecting national values and priorities is a pressing concern. Economic and political sovereignty are the foundation of development in a polycentric world, and African countries are no exception. The African Union's strategic framework Agenda 2063 highlights the importance of preserving African values and Pan-Africanism.
*Collaboration in Industry: Potential Areas of Growth
The development of high-tech and export-oriented industries in the Russian manufacturing sector has laid the groundwork for expanding areas of collaboration and launching ambitious long-term projects. What needs to be done to bring about a substantial improvement in collaboration between Russia and Africa? Which areas of cooperation are of most interest to Russian businesses and African nations? What projects and forms of Russian-African partnership are in need of financial support from parties such as Afreximbank?
*Doing Business in Africa: Challenges and Opportunities
Today, Africa is one of the most promising and fastest-growing regions of the world, with leading powers actively competing with one another. However, the continent should not be viewed as a single, monolithic market. Its economy varies from place to place in terms of type, scale, and structure. Africa today is a place of great political, cultural, ethnic, and religious diversity. As a result, each country has a unique business culture, requiring an individual approach from any company wishing to enter its market.
*Biosecurity: Current Projects and Opportunities for Cooperation
Global threats in today's interconnected world, such as epidemics of infectious diseases, have a huge impact on the development of African nations. Robust healthcare systems and the ability to react to these threats can boost prosperity and help countries to thrive. Over the past few years, the African continent has had to tackle outbreaks of dangerous infectious diseases affecting thousands of lives and costing national economies millions of dollars. Russia has a great deal of experience in reacting to health threats, and today is implementing large-scale projects in countries around the world.
*Digital Transformation as a Driver of State Development
Today, digitalization is a major driver of state development. Effective e-government simplifies communication between people and the state, and helps create an effective system for departments to interact with one another. As a result, people gain quicker access to government services. In turn, this leads to greater user satisfaction, and substantial monetary savings.
*The Eurasian Economic Union and Africa: Trends and Opportunities to Develop Integrated Processes and Collaborate
Over the past few decades, economic integration processes have become an overarching trend in regional development throughout the world. They have helped member states to successfully embed themselves in the global economy and minimize the risk of crises occurring in various industries. Economic integration provides a new perspective on crucial projects related to infrastructure, logistics, energy, trade, agricultural and industrial development, digitalization, migration policy, and employment.
It offers additional opportunities to form common approaches to issues concerning the environment, renewable energy, and other factors determining scientific and technological progress. In view of the substantial expertise that regional associations offer, the next logical step is to foster dialogue between them and exchange experience at the forefront of integration, with the aim of optimizing economic integration processes and collaborating on the widest possible range of issues.
*Technological Sovereignty and Security in a Digital World: Solutions to Tomorrow's Challenges
Africa's fast-growing commercial sector is making rapid inroads in the virtual space. African companies are overcoming problems related to communication and financial infrastructure and choosing to immediately build their business online, implementing modern mobile solutions as they do so. However, the cyber security measures used by these fast-growing companies cannot keep up with their rapid development, leaving the companies vulnerable to cyber criminals.
In terms of governmental information systems, a monopolization of global IT markets by a handful of major Western corporations could result in financial losses in Africa, threatening citizens' personal safety and Africa's sovereignty at large. Russian companies are global leaders in digital security and are capable of protecting African businesses from cyber threats while ensuring digital sovereignty for African states. Success can be guaranteed through building partnerships between African and Russian companies and training up an IT security workforce in each country.
*Using Minerals in Africa for the Benefit of Its Peoples
There is a long history of Soviet and Russian specialists participating in and supporting the systemic geological study of a number of countries in the African continent. Their work on natural resource bases has done a great deal to aid mineral extraction. These countries now have the opportunity to leverage modern means of geological research and exploration, and in doing so, continue the comprehensive study of subsoil resources. This could lead to new and globally unique sites being developed, both on land and the continental shelf.
*Business Associations in Russia and Africa: A Starting Point for Long-Term Business Partnership
A major barrier hindering greater cooperation between the Russian and African business communities is a lack of awareness regarding the current state of markets, along with trade and investment opportunities. There is also an insufficient level of trust towards potential partners. These issues can be solved through establishing an effective system of communication between public business associations in Russia and African nations. These organizations can both serve the interests of entrepreneurs, and also guarantee their reliability and integrity.
*Russia and Africa: Science, Education, and Innovation for Economic Development
The accelerated development of both Russia's and Africa's economic potential is inextricably linked to scientific output and the improvement of general education and professional training. The 21st century has heralded the rise of the knowledge economy. Scientific research and development results in new products and industries, and is able to make a vital contribution to tackling current social and economic challenges facing our countries. The Soviet Union made an invaluable contribution to developing the scientific and educational potential of a number of African countries.
*A Safe Africa
Illegal migration, contraband, and criminal activity are all too frequent problems facing the African continent. The biggest threat of all though is terrorism. Experts agree that to ensure a country's national security, a set of measures needs to be taken, along with preventative action to combat possible threats. The biggest vulnerabilities in this regard include weak border control, unprotected industrial facilities, and large urban areas where it becomes easy to disappear into a crowd. An effective set of measures has been developed in Russia to counter terrorism, curtail illegal activity, and provide dependable protection for citizens. Russian organizations and companies are ready and able to share their experience with African partners.
*Drivers of Growth in National Healthcare Systems
National healthcare systems are simply unable to cope economically with the burden of disease in Africa. Particular attention is given to infectious diseases; however, there is a growing need to fight against cardiovascular disease, cancer, and diabetes. What's more, the high cost of medicines and services, together with a shortage of vital modern equipment, is hindering access to medical care in African countries.
The lack of medical personnel is a particularly pressing problem. Cutting-edge technologies, such as mobile phones, blockchain, 3D printing, UAVs, and others clearly need to be applied as drivers of growth in this area. If used correctly, they could significantly improve the quality of medical services while cutting costs. The high number of people in Africa suffering from chronic diseases and requiring remotely administered care and treatment will spur the development of telemedicine.
*New Forms of Cooperation between Russia and Africa: Opportunities for Special Economic Zones Based on the Project to Establish a Russian Industrial Zone in Egypt
A new model for the development of production lines is based on closing the gap between production and delivery to the end consumer, minimising logistical and technical expenses and facilitating projects with a social dimension to successfully develop the local economy. Based on this logic, creating and facilitating conditions conducive to competitive production, including the production of quality hi-tech products, can be done most effectively through the use of points of entry.
Such points draw on the advantages of special (free) economic zones, which provide additional competitive advantages when gaining access to local markets. The project to create a Russian Industrial Zone – devised and implemented at the interface between governments, state development institutions and business communities – is a unique step toward ensuring state investment and implementing the industrial zone mechanism to support access to foreign markets for relevant companies.
*Digitalization in the Mining Industry: New Opportunities, Robots, Artificial Intelligence
Africa is a world leader in volume of reserves and the extraction of many valuable raw materials and fuels, over 90% of which is then exported. The mining industry forms the basis of many countries' industrial capacity and exports and accounts for around 75% of all foreign investments. Traditional field development methods are becoming increasingly expensive. Productivity is dropping due to high maintenance costs, unreliable equipment, reactive troubleshooting, low capacity factors, and incidents related to safety violations.
*Russian Geological Exploration in Africa: Looking to the Past and to the Future
Africa is exceptionally rich in mineral reserves, although these have not yet been studied comprehensively. Compared with other continents, it boasts the largest ore reserves of manganese, chromite, bauxite, gold, platinum, cobalt, diamond, and phosphorite. It also has substantial oil, natural gas, graphite and asbestos reserves. Russian companies, for their part, have a wealth of experience leading exploratory work and are interested in working on the African continent.
*Creating a New Quality of Life in Africa
Africa has the fastest-growing population in the world. Over 50% of people living in Africa are under the age of 26. At the same time, the quality of life in the African continent is one of the lowest in the world.
*Women in Russian-African Relations: Gender Balance in Politics, the Economy and the Social Sector
Developing female entrepreneurship and leadership is currently of interest in every region of the world and is discussed at platforms of leading international organisations and associations. According to forecasts, women's full involvement in the economy will allow global GDP to reach 28 trillion dollars by 2025, which is equal to that of the Chinese and US economies combined. On average, a woman in Europe currently earns 15% less than a man working in the same position. This gender gap is even more pronounced in Africa and Asia. In 2019, Russia presented an integrated systemic development model entitled 'Women and the economy' at UNIDO, which was formed on the basis of best practice in Russia and beyond.
*The Contribution to Global Sustainable Development Made by Young People in Russia and Africa
It is crucial that young people play a role in international cooperation and efforts to build an environment allowing young leaders and entrepreneurs to be fully involved in efforts to tackling global challenges. These aims also tally with the African Union's Agenda 2063 and the United Nations' 2030 Agenda for Sustainable Development. Collaboration between young people in Russia and Africa can be strengthened by exchanging best practices and working together on specific projects. Leadership and startup communities play a particularly important role in establishing partnerships, as these are the most effective mechanisms for enacting a structural shift in the socioeconomic sphere.
*Oil and Gas Projects in Africa: Implementation Prospects
The African continent's oil reserves are estimated at 129.2 billion barrels, or 7.5% of global reserves, and it produces 8.2 million barrels per day, representing 8.6% of global production. There is significant potential for the continent to increase production and monetize reserves. At the same time, Russian companies currently have a limited presence in the region. Broadening Russian-African cooperation could boost competition and efficiency in field development, and provide an additional stimulus for efforts to localize equipment and strengthen technological partnership.
*Sustainable Partnership in Agriculture: Institutions, Tools, and Guarantees
The steady development of African countries in the last few years, together with growing populations and income levels are all factors helping to boost agricultural production. However, a deficit of modern technology, lack of land suitable for farming, and a shortage of qualified personnel mean that the needs of the African market have not been fully met.
Russia's unique geographic conditions, together with its vast land and water resources, provide the country with enormous agricultural potential. In the past few years, Russian companies have taken active steps to increase exports of agricultural products and food. Indeed, Russia is already one of the ten largest food suppliers to Africa. However, a range of barriers related to infrastructure is currently hindering effective trade. Removing these could help collaboration reach an entirely new level.
The Roscongress Foundation, a socially oriented non-financial development institution, is the organiser of the events, and the Russian Export Center and Afreximbank are the co-organisers of this first Russia-Africa Summit. Welcome to the first Russia-Africa Summit in Sochi and Modern Diplomacy also wishes you All the Best !
Africa, no longer the Dark Continent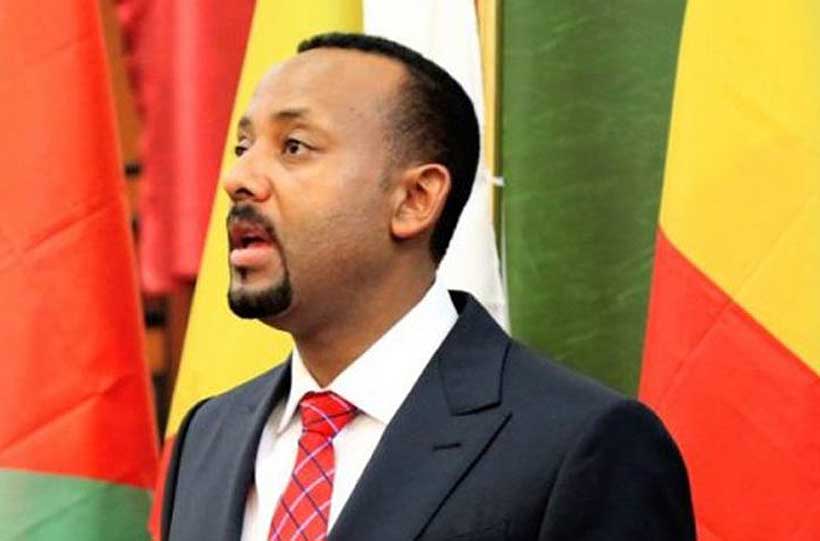 Ethiopian PM, Abiy Ahmed was awarded the 2019 Nobel Peace Prize. He is the 12th winner from Africa. The Nobel Committee stated, that Abiy had been awarded the Nobel for his efforts towards resolving the border conflict with Eritrea (in September 2018, Abiy and Eritrean President Isaias Afwerki signed a peace deal in Jeddah).
A border war in the years between 1998 and 2000, had resulted in the deaths of a 100,000 people, was responsible for the displacement of over a million people and the splintering of many families. The agreement has helped in reducing tensions between both countries and has led to a number of other important steps; it has paved the way for air connectivity (Ethiopian Airlines resumed its flight from Addis Abbaba to Asmara, the capital of Eritrea after two decades), resumption of communications between both countries (telephone lines had been disconnected in 1998), reduction of military hostilities and most importantly reuniting of families.
Abiy's reaction
While reacting to the Nobel Committee's decision, the Ethiopian Prime Minister said that this reward was not merely for Ethiopia, but the whole of Africa, and hoped that leaders in the region would work towards peace building.
Said the Ethiopian PM:
'…It is a prize given to Africa, given to Ethiopia, and I can imagine how the rest of Africa's leaders will take it positively to work on the peace-building process in our continent."
Focus on Ethiopia due to economic growth
It would be pertinent to point out, that in recent years,the outside world has begun to take note of Ethiopia, for its economic progress – in spite of numerous political challenges.
In recent years — almost a decade— the country's economic growth was estimated at a whopping 10% according to International Monetary Fund (IMF) estimates. In 2018, Ethiopia's growth was estimated at well over8% (8.5), and was the fastest growing economy in Africa.One of the key factors for Ethiopia's impressive economic performance, has been the shift from agricultural sector to Industry and Service sector along with favourable demographics.
Reforms introduced by Abiy Ahmed
Political Sphere
Abiy's election has generated immense hope, as he has seemed genuine in his commitment to political and economic reforms. During his tenure, a number of political prisoners have been released. There is also a reasonable amount of press freedom. There have been no arrests of journalists ever since he has taken over (2018 was the first year since 2004, when not a single journalist was arrested).
Abiy's reforms – both political and economic – are significant, because in many countries which have made economic progress, leaders have exhibited authoritarian tendencies. In many countries with economic promise, leaders have also failed to bite the bullet, as far as big bang economic reforms are concerned. Abiy on the other hand, has reiterated his commitment to reforms.
Economic Sphere
In September 2019, Abiy Ahmed unveiled his vision for economic reform titled 'Home grown Economic Reform', which focuses on drawing greater public sector participation, reducing debts and enhancing foreign exchange reserves. While speaking on the occasion of the launch of the roll out of his government's agenda, Abiy emphasized on the fact, that this is holistic pro-job, pro-growth, and pro-inclusivity
Privatization of a number of state run enterprises, such as Ethiopian Airlines, Ethiopian Electric Power Corporation, and the sole telecom provider, Ethio Telecom, has also been high on the agenda of Abiy Ahmed, ever since he has taken over.
Challenges
This is not to say that all is well in Ethiopia. In June 2019, Ethiopia faced two attacks, one in the Amhara regional capital of Bahir Dar and the other in the federal capital of Addis Ababa. While Abiy Ahmed has made efforts towards reducing acrimony in the country's polity, there are still numerous ethnic divisions, and a large number of political players are seeking to cash in on these schisms.
Expectations from Abiy Ahmed are sky high, and the country faces numerous debts. While his agenda for reforms is well intentioned, and does represent a significant break from the fast, it is rather ambitious and it remains to be seen whether stakeholders involved in the implementation will be in sync with the PM.
Africa no longer the Dark Continent
For very long, many western commentators have consistently adopted a patronizing approach towards Africa. The Nobel Award to the Ethiopian PM comes at an interesting time. At a time when the whole world is becoming insular, 54 African countries have signed the AFCTA (African Continental Free Trade Area) agreement. AFCTA. This is the world's largest free trade agreement since the World Trade Organisation, WTO)
AFCTA is a crucial step towards strengthening intra-regional trade linkages, and connectivity. AFCTA has the potential of connecting over 1 billion people, creating a bloc of over 3 Billion USD and pushing Intra-Africa trade by upto15-25% by 2040 (as of 2018, intra -regional trade was less than 20%).
It would be pertinent to point out, that the Ethiopian PM who on repeated occasions has reiterated his commitment to Pan-Africanism, has been one of the fervent backers of AFCTA.
Africa is also being viewed as the world's next manufacturing hub (China has already moved in a big way, though of course many countries are looking to other alternatives). Political stability and investor friendly policies off course are imperative.
Conclusion
One hopes, that other leaders in Africa follow Abiy's footsteps in focusing on economic and political changes which could pave the way for sustainable growth and prosperity.
For long, the world's attention has been driven by a Western narrative, in recent years Africa along with Asiahas begun to draw attention, due to its economic rise.If Africa can get its act together, and growth, in countries like Bangladesh and Vietnam is sustained, we could witness the rise of new Non-Western groupings (consisting of developing countries from different regions). Such groupings will not be driven by geo-political compulsions, geographic proximity or sheer size, but by economic consideration and could play a pivotal role in shaping a new narrative, while promoting globalization, connectivity and free trade.