Donald Trump Needs To Pull A "Ronald Reagan" And Start Firing All Disloyalists
[yt_dropcap type="square" font="" size="14″ color="#000″ background="#fff" ] T [/yt_dropcap]hings are getting progressively worse for the Donald Trump Administration as it seems that the Obama/Bush/Clinton/Bush Sr holdovers of the past 28 years are literally, and in almost coordinated unison, acting to team up and gang-stalk Donald Trump and his administration, cabinet appointees, and other Trump loyalists using the Mainstream Media to carry their water.
But what did Ronald Reagan, one of Donald Trump's heroes, do when he was faced with insurgents within his own federal government?
One need only refer to the mass firings of belligerent, disloyal, and obstructionist Air-Traffic Control Employees by Ronald Reagan in 1981 when they did not operate in the manner that he envisioned in his agenda for America.
The Professional Air Traffic Controllers Organization ("PATCO") was a United States trade union that operated from 1968 until its decertification in 1981 following a strike that was declared illegal and broken by the Reagan Administration.
According to labor historian Joseph A. McCartin, the 1981 strike and defeat of PATCO was "one of the most important events in late twentieth century U.S. labor history."
In striking, the union violated 5 U.S.C. (Supp. III 1956) 118p (now 5 U.S.C. § 7311), which prohibits strikes by federal government employees.
Ronald Reagan declared the PATCO strike a "peril to national safety" and ordered them back to work under the terms of the Taft-Hartley Act.
Only 1,300 of the nearly 13,000 controllers returned to work.
Subsequently Ronald Reagan made the following statement to the media from the Rose Garden of the White House:
"Let me read the solemn oath taken by each of these employees, a sworn affidavit, when they accepted their jobs: 'I am not participating in any strike against the Government of the United States or any agency thereof, and I will not so participate while an employee of the Government of the United States or any agency thereof.'"
He then demanded those remaining on strike return to work within 48 hours, otherwise their jobs would be forfeited.
On August 5, following the PATCO workers' refusal to return to work, Reagan fired the 11,345 striking air traffic controllers who had ignored the order, and banned them from federal service for life.
They were replaced initially with non-participating controllers, supervisors, staff personnel, some non-rated personnel, and in some cases by controllers transferred temporarily from other facilities.
Some military controllers were also used until replacements could be trained.
In 2003, Federal Reserve Chairman Alan Greenspan, speaking on the legacy of Ronald Reagan, noted:
"Perhaps the most important, and then highly controversial, domestic initiative was the firing of the air traffic controllers in August 1981. The President invoked the law that striking government employees forfeit their jobs, an action that unsettled those who cynically believed no President would ever uphold that law. President Reagan prevailed, as you know, but far more importantly his action gave weight to the legal right of private employers, previously not fully exercised, to use their own discretion to both hire and discharge workers."
President Reagan's director of the United States Office of Personnel Management at the time, Donald J. Devine, argued:
"When the president said no…American business leaders were given a lesson in managerial leadership that they could not and did not ignore. Many private sector executives have told me that they were able to cut the fat from their organizations and adopt more competitive work practices because of what the government did in those days. I would not be surprised if these unseen effects of this private sector shakeout under the inspiration of the president were as profound in influencing the recovery that occurred as the formal economic and fiscal programs."
In order of importance Donald Trump needs to clean house in the following order, after testing the undying loyalty of these holdovers from previous administrations:
(1) The National Security Community;
(2) The Intelligence Community;
(3) The Military;
(4) The Federal Judiciary; and
(5) The White House Media Press Corps.
Cleaning house in the above 5 areas of federal government will very quickly have a "pruning effect" and allow Donald Trump and his staff to more easier carry out his agenda for America, unfettered, un-sabotaged, and unobstructed.
U.S. Elections: Trump's Strategy of "Peace" might help
Presidential elections in the United States are around the corner and campaigns by the presidential candidates are in full swing in whole of the United States. The Republicans have nominated Donald Trump as their presidential candidate whereas the Democrats have chosen the seasoned politician Joe Biden who has also served as the vice president under the Obama administrations. Over here, a fact shouldn't be forgotten that the so-called Democrats have also imposed an unnecessary war and burden of foreign intervention on the people of America. Let it US intervention in Afghanistan, Iraq or Syria this has imposed huge financial burden on the American people that is being pay by their taxes. United States has around 200,000 troops scattered in the world. There are around 38,000 in Japan, 34,000 in Germany, 24,000 in Korea, 5,000 Bahrain, 5,000 in Iraq, 3,000 in Spain and 12,000 in Afghanistan. Under the Trump administration, much needed decision was taken by the administration for pulling out of troops from all the unwanted and unwelcomed foreign interventions. This has cost huge monetary burden and heavy taxes on the people of US. These interventions were a gift by Democrats to its people that led American to nothing.
Under Trump administration, US decided to withdrawal its troops from Northern Syria. US have around 1,000 troops positioned in the Northern Syria for deterring Iranian influence and countering ISIS expansion in the country. They have decided only to leave special operations force in Syria and will pull out the rest from the conflict zone. It is not the task that will come to an end in days it will take years and huge budget to relocate the troops. This decision might be a breath of fresh air for the Americans but it might weaken the US military positions in front of the Russian military on the globe. United States also has American military troop's presence in Germany as well. Trump administration is willing to reduce the troops in Germany by around 25%. There is around 11,900 troop's present in Germany for securing Europe's security. The Trump administration is focused on relocation and strategic repositioning of the US troops in the world. For this, the Trump administration has decided to pull out its 6,400 troops from Germany as they whole burden is on the US shoulders for costs maintaining alliance and Germany is not paying its share in the defense budget of NATO putting all the burden on the US citizens. Trump administration also slammed the European countries of not paying their due share in NATO defense budget. Italy spends about 1.22% from its budget and Belgium spends around 0.93% from its GDP on the NATO defense budget.
In addition, the Trump administration has shown that they do not want war and conflict. They have also retreated themselves from the foreign intervention drama that has led to damage to the peace of the world. Trump has given an impression that he aims to bring peace in the world not by arms but through negotiations with the conflict actors. Its example is US negotiations with Taliban's for ending the endless war fruitless war that brought destruction for Afghanistan and brutally damaged the standing of US in the world.
There are around 12,000 American troops in Afghanistan that are now reduced to 8,600 troops. The rest are sent home and some are being settled in Italy and Belgium. The Trump administration has declared to reduce the number of troop in Afghanistan by 5,000 by November and will reach 4,000 by June 2021. They are aiming to completely withdraw from Afghanistan within 14 months if a concrete peace deal is signed between Taliban's and United States.
There were more than 100,000 American troops in Afghanistan that went there to fight war on terror but are coming back empty handed. But still in even in these circumstances it will benefit the American people and their issues will be addressed in a better way. Not just this, Trump administration has also decided to withdraw its troops from Iraq that has been there for more than 19 years now putting a burden on American shoulders.
All of this decision by the Trump administration shows that under Trump USA will go for the isolationist impulses that will help them to rebuild domestically and resolve the problem of its people who are indulged in unemployment, poverty, crumbling health system particularly after the outbreak of COVID-19. The health system of United States has proven to be fragile. Despite of being the wealthiest country, its health system crumbled within days leaving thousands of people to die in waiting for their appointment. Many of the people had severe financial crisis that refrained them to go to the hospital and get them treated.
According to some sources many hospitals in New York were running out of financial and had to send people on leave because they were unable to pay them. This led to massive unemployment during such desperate times of the year. Developing countries like Pakistan coped with the virus in a better way despite of having poor health facilities.
Under Trump, USA is moving towards "American First" strategy that will lead towards massive shrinkage in the defense budget of US military. The strategy of retrenchment and aversion of foreign intervention might help Trump in winning the next elections because right now United States has more domestic issues than international problems. The flag of truce in the hand of Trump and aim of brining peace in the world might bring him back in the oval office. It seems like Trump will make USA resign from its self-proclaimed post of "world policemen" that will benefit the world and the people of USA.
Mistrust between Russia and the United States Has Reached an All-Time High
In August 2020, Politico magazine published three letters outlining their authors' views of the ways the United States, and the West in general, should build relations with Russia. The first, published on August 5 and signed by over 100 prominent American politicians, diplomats and military leaders, states that Washington's present policy towards Moscow "isn't working" and that it is time that the United States "rethink" it. The gist of the proposals is that the United States "must deal with Russia as it is, not as we wish it to be, fully utilizing our strengths but open to diplomacy."
This letter prompted a response, first from another group of former American ambassadors and political scientists (Politico, August 11) and then from several eminent politicians from Poland, the Baltic states, the Czech Republic and Slovakia (August 13). Both groups agree that now is not the time to reconsider policies toward Russia.
I am well acquainted with many of the signatories to these three statements. I worked closely with some of them during my tenure as Minister of Foreign Affairs of the Russian Federation and met some of them during negotiations. I still keep in touch with several of them, as we participate in various informal international projects. Since most parties to the emerging discussion are both highly experienced professionals and public figures, their stances on Russia are well known. The list of signatories under each statement hardly came as a surprise to anyone.
I do not think it makes sense to dwell in too much detail on the arguments presented by the parties. At the same time, proceeding from my own experience of U.S.–Russia relations, I would think that I have the right to put forward some considerations of my own.
First of all, on whether a "new reset" in relations between Washington and Moscow is either possible or desirable. One gets the impression that the authors of the letters see the "old reset" spearheaded by the Obama administration as a kind of bonus or advance offered by the United States to Russia in the hope that the latter would "behave" properly. The debate focuses on whether or not Russia has justified this "advance," and whether or not it deserves a new bonus. Personally, I cannot recall a single instance where the United States (during Barack Obama's presidency or under any other administration) gave Russia a "bonus" or "advance" of any kind, made a unilateral concession or indeed did anything that was not in the interests of the United States.
As I see it, the "reset" fully met the long-term interests of both states, particularly in security. Only a very biased observer would claim that the New START Treaty constituted a unilateral concession to Moscow on the part of Washington. Similarly, NATO's call at the 2010 Lisbon Summit for a true strategic partnership with Russia can hardly be viewed as a unilateral concession. In both instances, the interests of both parties were taken into account, as were the interests of international security in general.
Russia and the United States remain the world's leading nuclear powers, boasting the largest strategic weapons capabilities. Moscow and Washington have been engaged in mutual deterrence for decades now. However, an objective analysis of the challenges and threats to Russian and U.S. security shows that the very real dangers that do exist emanate not from the two countries themselves, but rather from processes and trends that lie outside the bilateral relations. Accordingly, any predictions about the possible and desirable prospects for interaction between the two states will be incomplete at the very least if they are taken out of the overall context of the development of the international system.
We have to admit that mistrust between Russia and the United States has reached an all-time high. It will take years, maybe even decades, to rectify this situation. However, I am confident that, sooner or later, we will have to start moving in that direction, not because one party will "wear" the other down, forcing it to make unilateral concessions or even throw itself at the mercy of the winner. First, each side has a large safety margin and is willing to continue the confrontation for many years to come. Second, history shows us that peace achieved through unilateral concession rarely lasts.
Life itself, by which I mean each side understanding the long-term need of its own security, will force the United States and Russia to resume progress towards cooperation. Such an understanding, in my opinion, has nothing to do with the elections in the two countries, or with the opportunistic calculations of individual political forces. Regardless of these calculations, the world is rapidly moving towards the line beyond which a global disaster looms with increasing clarity. Once we take a peek beyond this line, the entire world, primarily its leading states, which bear special responsibility for the fate of the world, will have to make decisions that go beyond their own immediate interests.
As for the debates on when and with whom the United States should enter into a dialogue with Russia, I believe such discussions have zero practical value. It would be extremely unreasonable and even irresponsible to defer talks in the hope that more convenient or more accommodating interlocutors will appear in the partner country or, alternatively, that a more favourable general political situation for negotiations will appear.
I would like to refer to my own experience. As Minister of Foreign Affairs, I constantly kept in touch with U.S. Secretary of State Madeleine Albright, and then with U.S. Secretary of State Colin Powell. That was in the late 1990s–early 2000s. The bombings of Yugoslavia, the war in Iraq, the Middle Eastern crisis, the expansion of NATO and many, many other events objectively made the U.S.–Russia dialogue more difficult. Obviously, our views on many issues differed greatly. But we never broke off our dialogue, not for a day, no matter how difficult it was. Strictly speaking, this is the art of diplomacy: conducting a dialogue with a difficult partner, achieving agreements where the stances of the parties veer widely and the chances of reaching a comprise appear minimal.
Critics will hasten to say that the U.S.–Russia dialogue in the early 21st century failed to prevent many conflicts and wars, and that is true. But it also helped prevent far graver consequences and, where possible, even led to the signing of important mutually acceptable agreements (New START, etc.). The experience of global diplomacy tells us that the only way to find solutions is through dialogue. The sooner our leading politicians realize it, the faster we will step away from mutual public accusations and destructive information wars waged with cutting-edge technologies and move towards earnest talks on the crucial issues of the 21st-century agenda.
Giving general advice is easy. It is even easier to take the high horse, insisting on staying faithful to one's values and principles. It is much more difficult for those who have been accorded the requisite powers to make specific decisions. As the great American economist John Kenneth Galbraith once said, "Politics is not the art of the possible. It consists in choosing between the disastrous and the unpalatable." All we can do is hope that politicians in Russia and the United States will prefer the unpalatable to the disastrous.
From our partner RIAC
The Farce of Post 9/11 U.S. Foreign Policy in the Middle East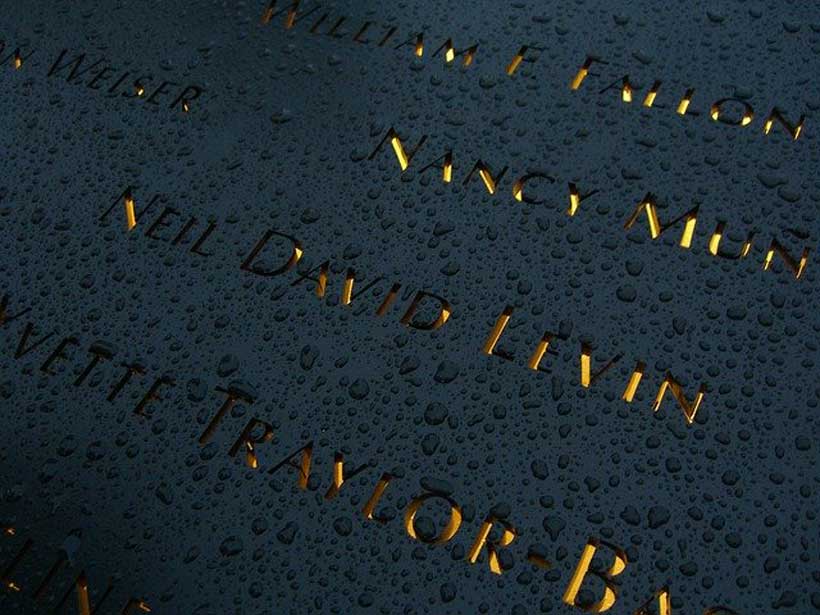 This week refugee camps in Moria on the Greek island of Lesbos were set ablaze rendering over 20,000 refugees homeless. Apparently the fires were started by the refugees themselves who are sick of lives in limbo on the EU periphery. They want to reach the heartland, get jobs, build lives for themselves.
An inevitable consequence of our modern wars, refugees have become an emblem. Old newsreels show us their lined, worried faces in the Second World War and TV has them live from Yugosloavia, a country disappeared and reemerged as several ethnic parts, while numerous principal actors of the time faced judges in the international courts.
Then there is 9/11 in the US — a term meaning September 11 as in the US, unlike Europe and many parts of the world, the month is written first followed by the day and year. Patriot Day, as it has been labeled, September 11 marks the day when commercial airliners were used as weapons to destroy the World Trade Center, a skyscraper in New York City, and attack the Pentagon, the military's headquarters in Washington, DC.
If the mastermind of the attack was a turned, non-Afghan, Mujahedin commander camped out in Afghanistan, who following Soviet withdrawal turned his attention to the other major power … committing, in his mind, the unpardonable sin of parking troops on his native soil of Saudi Arabia — no matter, they were there for protective purposes from an increasingly belligerent Saddam Hussein.
The results we know. A naive George Bush and a populace thirsting for revenge attacked Afghanistan leading to the longest war in American history. Many presidents later, Donald Trump too is trying to negotiate a pull-out of US troops with the Taliban. Yes, Afghanistan holds elections and has a president, even a military, but guess what will happen if US troops leave without any resolution with the Taliban.
George Bush's rival for governor in Texas had a great line. 'Poor George,' she would say, 'he can't help it, he was born with a silver foot in his mouth.' So George went after Iraq and lacking his father's good sense (who after liberating Kuwait withdrew) he stayed to democratize Iraq without examining the country's demographics. Majority Shia, it has a democratic leadership now that is Shia and closely allied with Shia Iran. Fast forward to the present and the current president, Donald Trump, is withdrawing troops from Iraq and is in a stand-off with Iran.
Anyone would be forgiven for thinking American foreign policy in the Middle East is a plot from a Gilbert and Sullivan farce. Except for a sad and sobering fact. More than a million lives lost, refugees still streaming out and many, many millions of lives displaced … including a Christian Iraqi from Baghdad who runs a 24-hour convenience store a couple of miles from my house.