Donald Trump Needs To Pull A "Ronald Reagan" And Start Firing All Disloyalists
[yt_dropcap type="square" font="" size="14″ color="#000″ background="#fff" ] T [/yt_dropcap]hings are getting progressively worse for the Donald Trump Administration as it seems that the Obama/Bush/Clinton/Bush Sr holdovers of the past 28 years are literally, and in almost coordinated unison, acting to team up and gang-stalk Donald Trump and his administration, cabinet appointees, and other Trump loyalists using the Mainstream Media to carry their water.
But what did Ronald Reagan, one of Donald Trump's heroes, do when he was faced with insurgents within his own federal government?
One need only refer to the mass firings of belligerent, disloyal, and obstructionist Air-Traffic Control Employees by Ronald Reagan in 1981 when they did not operate in the manner that he envisioned in his agenda for America.
The Professional Air Traffic Controllers Organization ("PATCO") was a United States trade union that operated from 1968 until its decertification in 1981 following a strike that was declared illegal and broken by the Reagan Administration.
According to labor historian Joseph A. McCartin, the 1981 strike and defeat of PATCO was "one of the most important events in late twentieth century U.S. labor history."
In striking, the union violated 5 U.S.C. (Supp. III 1956) 118p (now 5 U.S.C. § 7311), which prohibits strikes by federal government employees.
Ronald Reagan declared the PATCO strike a "peril to national safety" and ordered them back to work under the terms of the Taft-Hartley Act.
Only 1,300 of the nearly 13,000 controllers returned to work.
Subsequently Ronald Reagan made the following statement to the media from the Rose Garden of the White House:
"Let me read the solemn oath taken by each of these employees, a sworn affidavit, when they accepted their jobs: 'I am not participating in any strike against the Government of the United States or any agency thereof, and I will not so participate while an employee of the Government of the United States or any agency thereof.'"
He then demanded those remaining on strike return to work within 48 hours, otherwise their jobs would be forfeited.
On August 5, following the PATCO workers' refusal to return to work, Reagan fired the 11,345 striking air traffic controllers who had ignored the order, and banned them from federal service for life.
They were replaced initially with non-participating controllers, supervisors, staff personnel, some non-rated personnel, and in some cases by controllers transferred temporarily from other facilities.
Some military controllers were also used until replacements could be trained.
In 2003, Federal Reserve Chairman Alan Greenspan, speaking on the legacy of Ronald Reagan, noted:
"Perhaps the most important, and then highly controversial, domestic initiative was the firing of the air traffic controllers in August 1981. The President invoked the law that striking government employees forfeit their jobs, an action that unsettled those who cynically believed no President would ever uphold that law. President Reagan prevailed, as you know, but far more importantly his action gave weight to the legal right of private employers, previously not fully exercised, to use their own discretion to both hire and discharge workers."
President Reagan's director of the United States Office of Personnel Management at the time, Donald J. Devine, argued:
"When the president said no…American business leaders were given a lesson in managerial leadership that they could not and did not ignore. Many private sector executives have told me that they were able to cut the fat from their organizations and adopt more competitive work practices because of what the government did in those days. I would not be surprised if these unseen effects of this private sector shakeout under the inspiration of the president were as profound in influencing the recovery that occurred as the formal economic and fiscal programs."
In order of importance Donald Trump needs to clean house in the following order, after testing the undying loyalty of these holdovers from previous administrations:
(1) The National Security Community;
(2) The Intelligence Community;
(3) The Military;
(4) The Federal Judiciary; and
(5) The White House Media Press Corps.
Cleaning house in the above 5 areas of federal government will very quickly have a "pruning effect" and allow Donald Trump and his staff to more easier carry out his agenda for America, unfettered, un-sabotaged, and unobstructed.
China and Venezuela Deepening Cooperation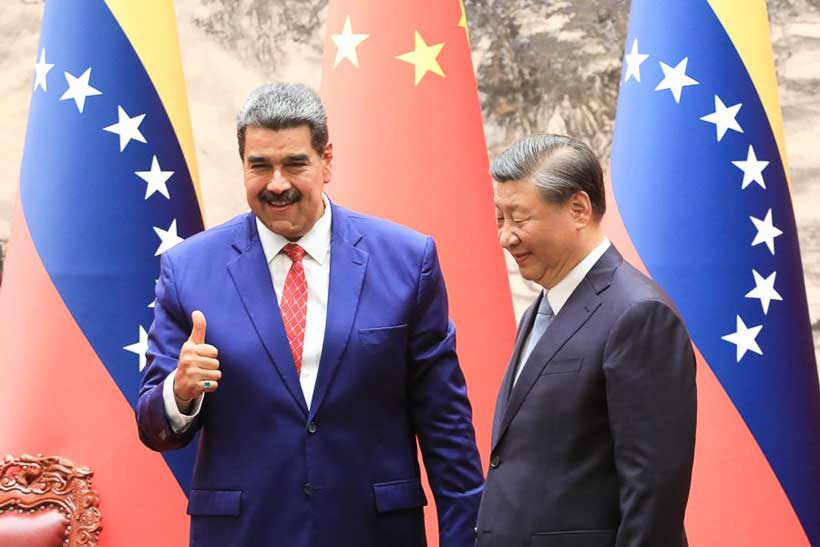 In a significant development that underscores the changing dynamics of global politics and economics, Chinese President Xi Jinping and Venezuelan counterpart Nicolas Maduro recently signed several bilateral cooperation agreements in Beijing, highlighting the changing dynamics of world politics and economics. China's determination to participate in partnerships that promote economic stability and prosperity demonstrates its unwavering commitment to global economic recovery.
The agreements signify a strengthening of their partnerships and span a variety of fields, including trade, the economy, and tourism. The cooperation has been upgraded to an "All-weather strategic partnership," reflecting the continued dedication of both countries to the advancement and development of the other. The decision by China and Venezuela to strengthen their ties comes as the world is witnessing a transformation in international alliances and trade partnerships.
The economic collaboration between the two countries is one of the most significant aspects of this new era of partnership. The recent agreements are expected to further cement Venezuela's ties with China, which has long been the country's major trading partner.Investments in infrastructure development and oil and gas exploration and production are part of the cooperation in the energy industry.
During his visit to China, President Maduro expressed his optimism for the relationship's future, stating it heralds the start of a "new era" for both nations. Venezuela, which has recently experienced economic difficulties, views China as a dependable ally that can aid in reviving its economy. China, on the other hand, sees Venezuela as a crucial friend in the region and a valuable supply of natural resources.
China and Venezuela's energy cooperation has broad implications. As the globe grapples with concerns about energy security and climate change, this alliance might have a big impact on the global energy landscape. China's investments in Venezuela's oil sector can stabilize oil prices and provide a more consistent supply of crude oil to the global market.
Aside from the energy industry, both countries have pledged to deepen their collaboration in a variety of other economic areas. Venezuela can benefit from China's expertise in agricultural technologies and infrastructural development in one area. Venezuela may enhance food production and reduce its reliance on imports by modernizing its agricultural sector with Chinese assistance, thereby increasing food security for its citizens.
Additionally, both countries have enormous potential in the tourism sector. Venezuela has incredible landscapes such as the famous Angel Falls and virgin Caribbean beaches, which may appeal to Chinese tourists looking for new travel experiences. Similarly, China's rich history and culture have always captured the interest of visitors from all over the world, including Venezuelans. The tourist accords aim to make travel between the two countries easier, to foster cultural interaction, and to develop tourism-related enterprises.
Furthermore, the strengthened relationship extends beyond economic interests to include political and strategic considerations. Both countries have reaffirmed their commitment to mutual support in international forums and to no interference in the other's internal affairs. This strategic partnership is consistent with China's aim of establishing a multipolar world and strengthening cooperation across developing nations.
The collaboration between China and Venezuela should be seen in the larger Belt and Road Initiative (BRI) initiative. The BRI seeks to establish a network of economic and infrastructure partnerships across Asia, Europe, Africa, and Latin America. A deeper integration of Venezuela into China's global economic vision through its participation in the BRI could create new trade and investment opportunities.
The potential for economic development in Venezuela is one of the most notable benefits of the China-Venezuela cooperation. In recent years, the South American country has suffered severe economic issues, including high inflation, financial sanctions, and political unrest. China's investments and assistance can help stabilize Venezuela's economy, generate jobs, and raise inhabitants' living standards.
The China-Venezuela connection is a key milestone in the shifting global political and economic landscape. In a changing world order, this partnership has the potential to provide Venezuela with economic prosperity, stability, as well as greater autonomy.
Confusion and uncertainty shape debate about U.S. Gulf policy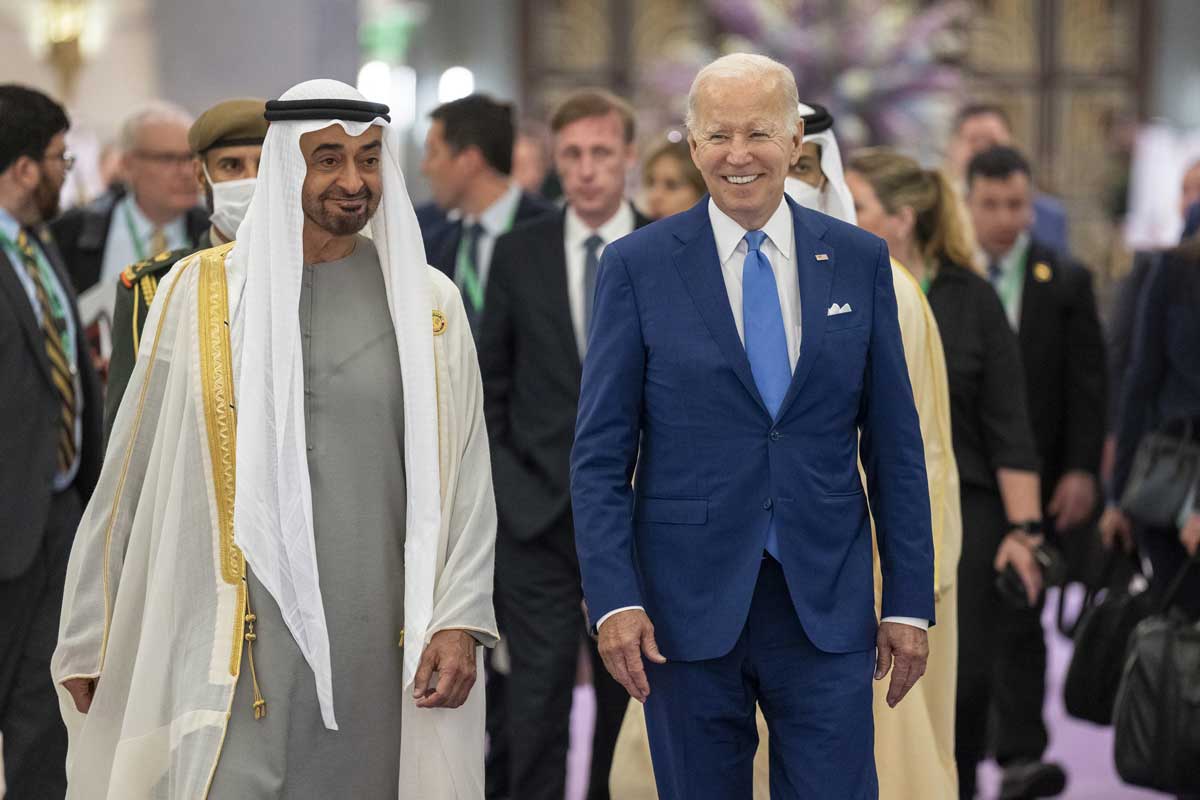 Debates about the US commitment to Gulf security are skewed by confusion, miscommunication, and contradictory policies.
The skewing has fuelled uncertainty about US policy as well as Gulf attitudes in an evolving multi-polar world and fuelled misconceptions and misunderstandings.
The confusion is all the more disconcerting given that the fundamentals of US Gulf relations are beyond doubt.
The United States retains a strategic interest in the region, even if its attention has pivoted to Asia. Moreover, neither China nor Russia is capable or willing to replace the US as the Gulf's security guarantor.
"None of the Gulf states believe China can replace the United States as the Gulf's security protector," said Gulf International Forum Executive Director Dania Thafer.
The recent US military build-up in the Gulf to deter Iran with thousands of Marines backed by F-35 fighter jets and an aircraft carrier helped reassure Gulf states in the short term. So has the possibility of the US putting armed personnel on commercial ships traveling through the Strait of Hormuz.
The build-up followed the United Arab Emirates' withdrawal from a US-led, 34-nation maritime coalition in May because the US had not taken decisive action against Iranian attacks on Gulf shipping, including a vessel traveling from Dubai to the Emirati port of Fujairah.
Even so, the United States has allowed confusion and uncertainty to persist. In addition, the US as well as the Gulf states, particularly Saudi Arabia and the United Arab Emirates, appear to pursue contradictory goals.
"The US…did not formulate a very clear approach to how the US wants to work with the GCC as a whole" instead of cooperating with individual Gulf states, said analyst Nawaf bin Mubarak Al Thani, a former Qatari brigadier general and defense attaché in Qatar's Washington embassy.
The Gulf Cooperation Council or GCC groups the six Gulf monarchies – Saudi Arabia, the UAE. Qatar, Kuwait, Bahrain, and Oman.
"Unless the US becomes clear in its intentions about how it wants to proceed with its future defense relationship with the GCC as a whole, I think we will be going in circles," Mr. Al Thani added.
The United States has unsuccessfully tried to nudge the GCC to create an integrated air and missile defense system for several years.
Former Pentagon official and Middle East scholar Bilal Y. Saab suggests that the US has moved in the case of Saudi Arabia to enhance confidence by helping the kingdom turn its military into a capable fighting force and developing a first-ever national security vision but has failed to communicate that properly.
"Our geographical command in the region, also known as the United States Central Command (CENTCOM), has been conducting a very quiet…historic transformation from being a war-time command to something of being a security integrator…to activate partnerships to attain collective security objectives," Mr. Saab said.
"This is not just about having confidence in the US role; it's also about the United States having confidence in the willingness and ability of those Gulf states to buy into this new mission of doing things together," Mr. Saab said.
"My biggest problem is that we're not communicating this stuff well… There's a lot of confusion in the Gulf about what we're trying to do," he added.
Analysts, including Mr. Saab, caution that the United States' recent willingness to consider concluding defense pacts with Gulf states like Saudi Arabia and the UAE is at odds with its revamped security approach to the region.
Saudi Arabia has demanded a security pact alongside guaranteed access to the United States' most sophisticated weaponry as part of a deal under which the kingdom would establish diplomatic relations with Israel.
The UAE initially made similar noises about a defense pact but has since seemingly opted to watch how the US talks with Saudi Arabia evolve.
A defence pact "is incredibly inconsistent with what we are trying to do with CENTCOM… The moment you provide a defence pact to the Saudis or, frankly, any other country in the region, this is where you go back to the old days of complacency, of dependency on the United States as the guardian and as doing very little on your own to promote and advance your own military capabilities," Mr. Saab said.
His comments may be more applicable to Saudi Arabia than the UAE, which has long invested in its military capabilities beyond acquiring sophisticated weaponry.
The roots of confusion about the US commitment to the Gulf lie in evolving understandings of the US-Gulf security relationship based on the 1980 Carter Doctrine, the United States' response to Iran's 1979 Islamic revolution, and that year's Soviet invasion of Afghanistan.
President Jimmy Carter laid out the doctrine in his 1989 State of the Union address. "An attempt by any outside force to gain control of the Persian Gulf region will be regarded as an assault on the vital interests of the United States of America, and such an assault will be repelled by any means necessary, including military force," Mr. Carter said.
Robert E. Hunter, then a National Security Council official and the author of Mr. Carter's speech, insists that the doctrine was intended to deter external powers, notably the Soviet Union, rather than defend Gulf states against Iran or secure shipping in strategic regional waterways.
"The often-misquoted Carter Doctrine…did not refer to the 'free flow of commerce.' I wrote almost all of the speech… it was designed to deter Soviet aggression against Iran, following the Soviet invasion of Afghanistan, which began a few weeks earlier," Mr. Hunter said.
The Reagan Doctrine, enunciated five years later by Mr. Carter's successor, Ronald Reagan, reinforced his predecessor's position.
"The US must rebuild the credibility of its commitment to resist Soviet encroachment on US interests and those of its Allies and friends, and to support effectively those Third World states that are willing to resist Soviet pressures or oppose Soviet initiatives hostile to the United States, or are special targets of Soviet policy," Mr. Reagan said.
President George W. Bush's development of US doctrine after the 9/11 Al Qaeda attacks on New York and Washington proved more problematic for the Gulf states.
Mr. Bush defended the United States' right to defend itself against countries that harbor or aid militant groups.
His doctrine justified the US invasions of Afghanistan and, Iraq. Gulf states saw the Iraq war as destabilizing and problematic, particularly with some on the American right calling for a US takeover of Saudi oil fields.
Nonetheless, Gulf states had plenty of reasons to reinterpret the Carter Doctrine to include a US commitment to defend Gulf states against regional as well as external threats.
The Gulf states' reinterpretation resulted from a US lack of clarity and actions that seemingly confirmed their revised understanding.
These included the United States leading a 42-nation military alliance that in 1991 drove Iraqi forces out of Kuwait, establishing bases in the Gulf in the wake of the Iraqi invasion, US interventionism following the 9/11 assaults, and the ongoing protection of Gulf shipping against Iranian attacks.
As a result, a lack of clarity and confusion in Washington and the Gulf's capitals continue to dominate the debate about the US-Gulf security relationship.
Said Mr. Saab: "I would like to understand from the Gulf states whether what we are selling, they are actually buying. What we are selling is…a very real partnership. No longer guardianship, but actual partnership. I don't know where individual countries stand on these proposals… Until we get common ground on this, there is nothing in the Middle East that we do that is really going to work."
US Diplomacy in Asia: Navigating a New Era of Cooperation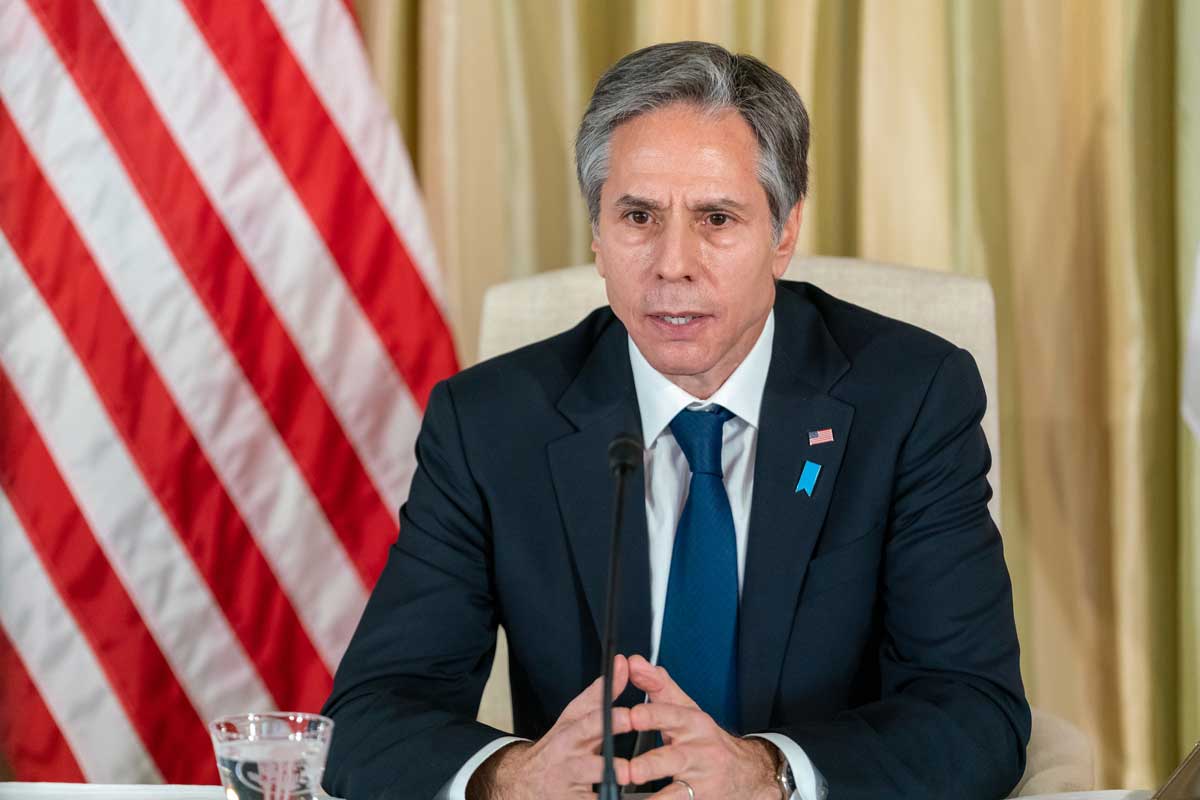 In an era marked by shifting global dynamics and a resurgent emphasis on diplomacy, the United States must adapt its approach to international relations, particularly in its dealings with Asian countries. China's recent call for the United States to recognize the shared aspirations of Asian countries has significant implications.
The changing global political landscape underscores the need for a commitment to cooperation, stability, and mutual development. The United States should heed this call and adopt a more cooperative approach in its interactions with Asian countries, which can benefit not only the region but also the entire world. This call from China comes at a time when the U.S. is making diplomatic strides in its relationship with Vietnam.
Vietnam, a significant player in the region, continually emphasizes that enhancing its comprehensive strategic cooperative engagement with China is its top foreign policy objective. This commitment underscores the importance of Asian nations forging partnerships based on mutual understanding and shared goals, rather than divisive politics.
China's approach to bilateral relations with Asian countries is rooted in principles that promote regional peace, stability, development, and prosperity. It emphasizes that such connections should not target third parties or jeopardize regional well-being.
China's call for the U.S. to adhere to basic norms governing international relations is an invitation to enter an era of diplomacy that moves beyond the outdated zero-sum pursuit of power politics. Understanding the changing dynamics in Asia is critical to understanding the significance of China's call. The region is experiencing unparalleled economic expansion, technological advancement, and social development. Through trade, investment, and cultural contacts, Asian countries are becoming increasingly interconnected. Their mutual goals concentrate on maximizing their ability for the greater good.
Indeed, the world has changed since the days when superpowers ruled global affairs. Diplomacy is a more complex endeavor in today's connected and multipolar world. By adopting a more cooperative approach to Asian issues, the United States has a rare chance to demonstrate its commitment to becoming a constructive global partner.
China's call for the United States to respect common goals is grounded in a vision of Asian cooperation that transcends historical resentments and ideological disagreements. It recognizes that each country in the area has unique strengths and challenges and that collaboration can help solve those challenges more efficiently.
This call includes not just diplomacy but also economic links, cultural exchanges, and people-to-people relationships. Asian countries are keen to tap into the tremendous potential for trade and investment, and accepting this chance could help not only the US economy but also the stability and prosperity of the entire Asian region.
The US must consider the concerns and interests of all Asian countries, including China. A cooperative strategy that respects each country's sovereignty and objectives is more likely to yield beneficial results and contribute to regional stability. The days of hegemony and Cold War mentalities are behind, and the future of global politics lies in cooperation, mutual progress, and common goals. The world is watching, and the choices made today will shape the future of international relations in Asia and beyond.
Furthermore, it is important to recognize China's significant contributions to the prosperity and security of the Asian region and beyond. China's economic growth and development have been major drivers in maintaining global economic stability. It's Belt and Road Initiative (BRI) has aided infrastructure development in a number of countries, allowing for economic growth and connectivity.
China's emphasis on a multipolar world and respect for sovereignty aligns with the values of equality and non-interference in other countries' internal affairs. This position contrasts with previous instances of US interventionism and emphasizes the need to respect individual nations' autonomy and choices.
While recognizing the significance of cooperation, it is critical to emphasize the dangers of pursuing aggressive policies in Asia. A confrontational strategy, whether through military posturing, containment efforts, or coalition formation to fight China, can lead to increasing tensions and instability in the region. Such acts may unwittingly put governments on the defensive, hindering diplomatic progress.
Whether or not Biden admitted it, his visit to Vietnam was mainly perceived as a major US move to court the Southeast Asian country and leverage its economy in support of the US offensive against China's trade and technologies.
It's highly important to remember that Asia is a diversified continent with intricate historical, cultural, and political aspects. The resolution of regional challenges and conflicts is more likely to be successful when strategies that emphasize collaboration and communication are used. History has taught us that engagement and diplomacy are much more successful means of settling conflicts than direct confrontation.
The call from China to the United States to embrace a new era of cooperation in Asian ties is a push for a more stable, peaceful, and prosperous world. Recognizing China's contributions to global economic stability and its commitment to addressing significant global issues is extremely important. Adopting a cooperative approach in Asia based on equality and respect for sovereignty will pave the way for a brighter future for all nations in the area and beyond.