Trump's Pinocchio Nose Lengthens: Baseless, Reckless Wiretapping Claims are Tweeted
[yt_dropcap type="square" font="" size="14″ color="#000″ background="#fff" ] C [/yt_dropcap]ertainly the Russians have to be chortling about the success of their efforts to sow dissension in this country" James Clapper, who for six years served as President Obama's director of National intelligence, told Chuch Todd of NBC's "Meet the Press."
If the envelope's was addressed to the Russians, the message inside was certainly intended for the present deranged occupant of the White House who lately has cavalierly charged, via tweet, that former president Obama tapped his phone while he was president elect in 2016. Clapper has denied that there ever was a FISA court ordered warrant for a surveillance operation on Trump's Tower. So have spokespersons for Obama. In fact, no president can order a wire tap solely on his own authority.
The alleged charge echoed a Breibart article which detailed accusations made by conservative radio host Mark Levin. Meanwhile White House Press Secretary Sean Spicer told the Press that the president will make no further comments on the claim. Obviously this is a ruse attempting to deflect attention; another rabbit sent out, a rather familiar pattern by now.
Leon Panetta, former secretary of defense and CIA director perhaps explained it best on Face the Nation when he speculated on Trump's motives: "What I see here is that this president is making the same mistake past presidents made when they faced scandals, that he is trying to divert attention. They are trying to obfuscate. They're trying to cover up. They are trying to somehow raise other issues. And, in the end, it is going to be the truth that will determine what is involved here, and not tweets, but the truth."
Even a number of Republicans are upset on this latest violation of public trust by a president who seems incapable of grasping the very concept of truth and honesty. Republican Senator Ben Sasse of Nebraska on Saturday called for nonpartisan statesmanship. "We are in the midst of a civilization-warping crisis of public trust, and the president's allegations today demand the thorough and dispassionate attention of serious patriots. A quest for the full truth, rather than knee-jerk partisanship, must be our guide if we are going to rebuild civic trust and health."
Meanwhile Trump's Pinocchio nose keeps getting longer and longer.
Comey treated in Thuggish Mafia Style by the White House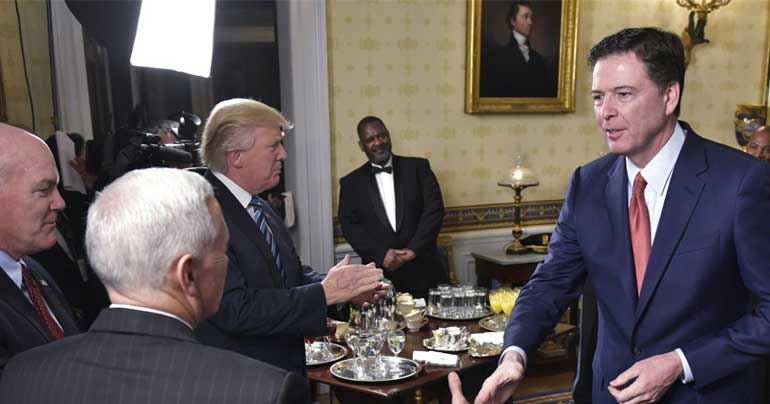 Former FBI Director James Comey is furious at the lack of respect the White House has showed him by the way he was fired, worthy of a Mafia operation, sources confirm.
Trump's Dumb Ideas for Economic Growth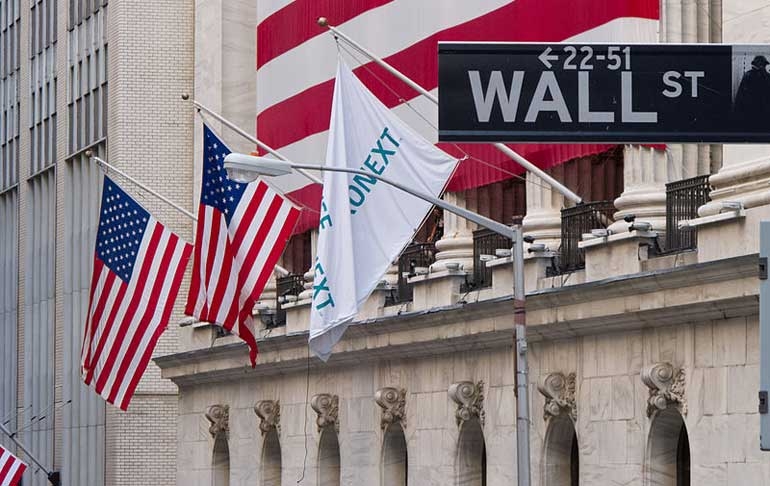 [yt_dropcap type="square" font="" size="14″ color="#000″ background="#fff" ] I [/yt_dropcap]f there's an economic idea that Donald Trump and his economic advisers continually reiterate it is that slashing taxes inevitably leads to economic growth. Let's see how true this idea is.
The Demeaning of the Office of the President
[yt_dropcap type="square" font="" size="14″ color="#000″ background="#fff" ] C [/yt_dropcap]NN has recetnly reported that President Trump's latest anti-media attacks "are beneath the dignity of the office of the President." In an interview with Time magazine, Trump insulted CNN's Chris Cuomo and Don Lemon and criticized MSNBC's Joe Scarborough. He also called CBS late-night host Stephen Colbert a "no-talent guy."