Report: Build Trust and Integrity, Enforce Rule of Law to Address Corruption
The World Economic Forum has released a new report on the level of trust in the Infrastructure and Urban Development industries and its connection to addressing corruption.
Using Mexico as a case study, Building Foundations for Trust and Integrity looks at how developing trust in public-private cooperation can address corruption in Latin America. The report is part of the third phase of the Forum's Partnering Against Corruption Initiative (PACI) project to address the needs of the Infrastructure and Urban Development industries (IU). Mexico has experienced unprecedented civic mobilization to curb corruption and has the potential to become a regional model for reform.
The report, produced in collaboration with Deloitte, explores how government, business and civil society perceive corruption and how much they trust each other when professionally engaging. In a survey, the vast majority of respondents said they perceive the public sector as extremely to moderately likely to act corruptly when engaging professionally. This coincides with a loss of trust across all stakeholders in Mexico today, compared to 5-10 years ago. The report also found a severe lack of trust in the ability of the judiciary system to implement and enforce its legal duties, which leads to a tremendous sense of impunity.
Yet the report highlights the success of the private sector, civil society and government in responding to public demands to address corruption. The new National Anti-Corruption System and national data policy provide strong evidence of reform when combined with private-sector demand to tackle unethical behaviour. Mexico's multistakeholder approach has the potential to become a regional model for effectively reducing corruption.
The report identifies practical actions and key enablers to build trust and integrity over the long and short term. In the long term, "training and education" and "values and culture" are perceived as the most effective areas to build systemic trust and integrity. "Leading by example" has both short- and long-term effectiveness, which suggests further focus on building individual and institutional integrity. Both the public sector and private sector regard "enforcement of rule of law" as a top priority.
Technology is also considered to be a cross-cutting enabler that can expedite change, particularly in the IU sector. It has the potential to build trust and integrity with e-governance systems, open contract partnerships and open data. Approximately 80% of those surveyed responded positively when asked if technology is a key enabler for creating a culture of integrity.
Given that corruption is one of the main impediments to the stability, growth and competitiveness of economies in Latin America, in particular Mexico, the report recommends that business and government leaders should consider anti-corruption measures a key imperative.
"The central recommendation for the Infrastructure and Urban Development Industry community is to fast-track engagement with the underlying issues of corruption. This will require understanding and reshaping behavioural norms to act as an industry with the highest standards of integrity, and rebuilding trust across a diversity of stakeholders," said Pedro Rodrigues de Almeida, Head of PACI and Member of the Executive Committee at the World Economic Forum.
Penelope Lepeudry, Project Adviser and Partner, Deloitte, Switzerland, said: "The project has shown that a multifaceted approach and continuous dialogue are critical in fighting corruption and restoring trust in business and government. Advancing the anti-corruption agenda requires strong and continuous commitment from all stakeholders to train and educate, act as role models and fight impunity."
"Mexico has made a bold commitment to fight corruption at every level in collaboration with civil society. However, we are aware that we still face great challenges; but with every step closer to our goal, we make irreversible changes," said Arely Gómez González, Secretary of Public Administration of Mexico.
Juan Pablo Castañón Castañón, Chairman of the Business Coordinating Council of Mexico, said: "Corruption represents the biggest obstacle to doing business and has exacerbated the crisis of trust in public institutions. It is also a market barrier that prevents small businesses from growing. Today, it is imperative that the public and private sectors unite to crusade against corruption in favour of a culture of genuine legality."
Millions affected as devastating typhoon strikes Viet Nam
A major typhoon has struck central Viet Nam, affecting millions of people – including about 2.5 million children – in a region already reeling from the effects of severe floods, according to UN agencies in the country.
There are also reports that 174 people have died or are missing.
Storm Molave, which made landfall at around 11 am local time on Wednesday, is one of the strongest storms to hit the southeast Asian nation in 20 years.
The resulting "extreme rainfall" could continue over the coming days, worsening the already precarious situation faced by many families, the UN Children's Fund (UNICEF) said in a statement.
"For the affected populations, their homes remain severely damaged, their food stocks have been lost, they have no access to clean water for drinking, washing and cooking; and water and sanitation systems have been damaged," said the agency.
Evacuation centres flooded
Thousands have been moved to evacuation centres, which are themselves flooded, resulting in difficult health and hygiene conditions for the displaced people, primarily women, children and elderly. Health centres have also been damaged, leaving without to access basic health care services.
"Added to this is the trauma of the violent storms and rushing waters, that for a population where many cannot swim, creates fear and impacts mental wellbeing," UNICEF added.
The storm has also damaged vital infrastructure, including electricity and roads, leaving many communities cut off from assistance and protection.
Affected populations
An estimated 7.7 million people live in the affected areas, including as many as 1.5 million who have been "directly affected", the Office of the UN Resident Coordinator in Viet Nam said in a humanitarian update late Wednesday.
Of these, some 177,000 people considered vulnerable (poor or near-poor), should be prioritized for urgent humanitarian assistance, it added.
Response
According to the Resident Coordinator's Office, UN agencies and partners are developing and will release a multi-sector response plan, within the coming days, to support emergency relief efforts.
In the immediate term, UNICEF has mobilized to provide emergency water, nutrition, sanitation, education and protection support, it said in the statement. It is also coordinating with Government agencies and humanitarian actors to reach the most vulnerable and those most affected.
The Vietnamese army has also deployed troops and vehicles for search and rescue missions.
Poland 'slammed the door shut' on legal and safe abortions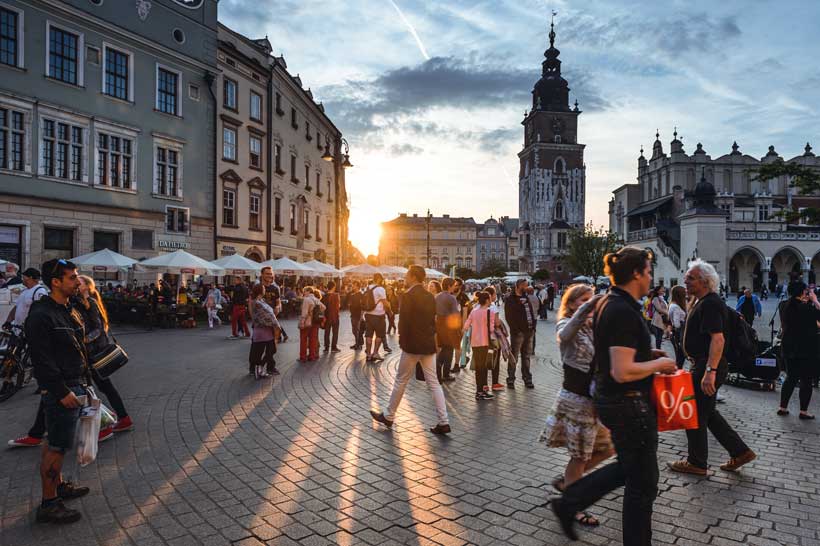 A group of UN independent human rights experts have denounced a court ruling in Poland that bans abortions on the grounds of fatal or severe foetal impairment, effectively "slamming the door shut" on safe and legal pregnancy terminations.
In a statement on Tuesday, the rights experts also called on the Polish authorities to safeguard the rights of men and women protesting against the ruling.
Across the country, thousands have taken to the streets in protest over last Thursday's ruling by the country's Constitutional Court.
According to the experts, with the court verdict, Poland has "effectively slammed the door shut" on legal abortion for women in the country. It is estimated that currently 98 per cent of all legal abortions in the country are performed on the grounds of severe and irreversible impairment of the foetus.
"Poland has decided to sacrifice women's human right to safe and legal health services for termination of pregnancy, on account of protection of the right to life of the unborn, in violation of its international human rights obligations," they said.
'Devastating consequences' for women and girls
The ruling will have "devastating consequences for women and adolescent girls" in need of such terminations, especially those who are socio-economically disadvantaged and migrant women who are undocumented, who do not have the the means to go abroad for abortion services, they said.
Before the ruling, Poland had already one of Europe's most restrictive abortion laws, made even more restrictive in practice with serious barriers and stigma, according to the rights experts.
Termination of pregnancy was permitted in three circumstances only: risk to the life or health of the pregnant woman; severe and irreversible impairment of the foetus; or pregnancy as a result of a prohibited act.
Decision 'clearly against' human rights standards
The experts highlighted that international human rights mechanisms have clearly recognized women's right to abortion in cases of fatal foetal impairment and that States have to provide for termination of pregnancy in such cases as the lack of access constitutes, inter alia, a violation of the right to be free from inhuman treatment.
As a State Party to the International Covenant on Civil and Political Rights (since 1977) and the Convention on the Elimination of All Forms of Discrimination against Women (since 1980), Poland has legal obligation to uphold these international human rights standards, stressed the experts.
International human rights mechanisms recognize women's right to access safe and legal abortion as necessary for the protection of women's dignity and equality and implicit in the right to equality, right to private life, right to be free from inhuman treatment and the right to the highest attainable standards, they said, adding that the decision of the Constitution Court "clearly goes against these standards."
"It cannot be justified by invoking the protection of the right to life, as the right to life and all other human rights under international human rights law are accorded to those who have been born," the experts said.
"Those who believe that personhood commences at the time of conception have the freedom to act in accordance with their beliefs but not to impose their beliefs on others through the legal system."
'Politicization' leads to discrimination
The rights experts also pointed out that the "instrumentalization" and "politicization" of women's bodies and health leads to discrimination against them, particularly in relation to their right to access health services and the resulting preventable ill health, including maternal mortality and morbidity.
The experts voicing their concern included the Special Rapporteurs on violence against women; the right to physical and mental health; and cultural rights, as well as the members of the Working Group on discrimination against women and girls.
The Special Rapporteurs, Independent Experts, and Working Groups are part of what is known as the Special Procedures of the Human Rights Council. The experts work on a voluntary basis; they are not UN staff and do not receive a salary. They are independent from any government or organization and serve in their individual capacity.
2020 Climate Action Award winners shine ray of hope
In a year that has cast darkness upon many, the 2020 UN Global Climate Action Awards, announced on Tuesday, shone a light on the positive action that many across the globe are taking, to combat climate change.
While COVID-19 is the world's most clear and present danger, climate change is a menace that threatens all future generations, according to the head of the UN climate change convention.
"The last eight months have been a nightmare for many throughout the world", said UN Framework Convention on Climate Change (UNFCCC) Executive Secretary, Patricia Espinosa, pointing out that the pandemic has "altered lives, economies and the nature of business on every continent—from the largest cities to the smallest villages".
And while it is "the most urgent threat facing humanity today", she quickly added, "we cannot forget that climate change is the biggest threat facing humanity over the long term."
Building sustainably
The UNFCCC chief attested that the convergence of these two crises has "opened a window of opportunity to build forward – to build cities and communities that are safe, healthy, green and sustainable".
"Nothing exemplifies this better than the efforts of our 2020 award-winning activities to address climate change", she upheld.
This year's award-winning projects demonstrate leadership on climate change by nations, businesses, investors, cities, regions and civil society as a whole.
They range from the Caribbean's only carbon-neutral hotel, to the world's inaugural green bonds platform and the first all-women solar team in Lebanon.
Secretary-General António Guterres congratulated the winners, saying that they "provide tangible proof that climate action is under way around the world".
"It is exciting to see these climate solutions, which reinforce my call for decisive leadership on climate change by Governments, businesses and cities, and for a green recovery from the COVID-19 pandemic", stated the UN chief. "Let us keep pressing ahead to build a more sustainable and equitable future for all".
Spearheading momentum
As Governments work toward implementing the Paris Climate Change Agreement and the Sustainable Development Goals (SDGs), the awards are part of a wider effort to mobilize climate action and ambition.
They also set the stage for two upcoming climate change events. The Race To Zero Dialogues, from 9 to19 November, will serve as critical input to the UNFCCC Climate Dialogues to advance work governing the rules of the Paris Agreement, which runs from 23 November to 4 December.
The UN Global Climate Action Awards are spearheaded by the Momentum for Change initiative at UN Climate Change and each project presents an innovative solution that both addresses climate change and helps drive progress on other SDGs.
"It is crucial we celebrate all actors who are leading the way," said Gabrielle Ginér, Chair of the Advisory Panel.
"The recipients of the UN Global Climate Action Awards send a strong political signal to all nations – and through their leadership and creativity, we see essential change". The 2020 winning activities, selected by an international Advisory Panel, can be found here.