Report: Build Trust and Integrity, Enforce Rule of Law to Address Corruption
The World Economic Forum has released a new report on the level of trust in the Infrastructure and Urban Development industries and its connection to addressing corruption.
Using Mexico as a case study, Building Foundations for Trust and Integrity looks at how developing trust in public-private cooperation can address corruption in Latin America. The report is part of the third phase of the Forum's Partnering Against Corruption Initiative (PACI) project to address the needs of the Infrastructure and Urban Development industries (IU). Mexico has experienced unprecedented civic mobilization to curb corruption and has the potential to become a regional model for reform.
The report, produced in collaboration with Deloitte, explores how government, business and civil society perceive corruption and how much they trust each other when professionally engaging. In a survey, the vast majority of respondents said they perceive the public sector as extremely to moderately likely to act corruptly when engaging professionally. This coincides with a loss of trust across all stakeholders in Mexico today, compared to 5-10 years ago. The report also found a severe lack of trust in the ability of the judiciary system to implement and enforce its legal duties, which leads to a tremendous sense of impunity.
Yet the report highlights the success of the private sector, civil society and government in responding to public demands to address corruption. The new National Anti-Corruption System and national data policy provide strong evidence of reform when combined with private-sector demand to tackle unethical behaviour. Mexico's multistakeholder approach has the potential to become a regional model for effectively reducing corruption.
The report identifies practical actions and key enablers to build trust and integrity over the long and short term. In the long term, "training and education" and "values and culture" are perceived as the most effective areas to build systemic trust and integrity. "Leading by example" has both short- and long-term effectiveness, which suggests further focus on building individual and institutional integrity. Both the public sector and private sector regard "enforcement of rule of law" as a top priority.
Technology is also considered to be a cross-cutting enabler that can expedite change, particularly in the IU sector. It has the potential to build trust and integrity with e-governance systems, open contract partnerships and open data. Approximately 80% of those surveyed responded positively when asked if technology is a key enabler for creating a culture of integrity.
Given that corruption is one of the main impediments to the stability, growth and competitiveness of economies in Latin America, in particular Mexico, the report recommends that business and government leaders should consider anti-corruption measures a key imperative.
"The central recommendation for the Infrastructure and Urban Development Industry community is to fast-track engagement with the underlying issues of corruption. This will require understanding and reshaping behavioural norms to act as an industry with the highest standards of integrity, and rebuilding trust across a diversity of stakeholders," said Pedro Rodrigues de Almeida, Head of PACI and Member of the Executive Committee at the World Economic Forum.
Penelope Lepeudry, Project Adviser and Partner, Deloitte, Switzerland, said: "The project has shown that a multifaceted approach and continuous dialogue are critical in fighting corruption and restoring trust in business and government. Advancing the anti-corruption agenda requires strong and continuous commitment from all stakeholders to train and educate, act as role models and fight impunity."
"Mexico has made a bold commitment to fight corruption at every level in collaboration with civil society. However, we are aware that we still face great challenges; but with every step closer to our goal, we make irreversible changes," said Arely Gómez González, Secretary of Public Administration of Mexico.
Juan Pablo Castañón Castañón, Chairman of the Business Coordinating Council of Mexico, said: "Corruption represents the biggest obstacle to doing business and has exacerbated the crisis of trust in public institutions. It is also a market barrier that prevents small businesses from growing. Today, it is imperative that the public and private sectors unite to crusade against corruption in favour of a culture of genuine legality."
Landmark labour reforms signal end of kafala system in Qatar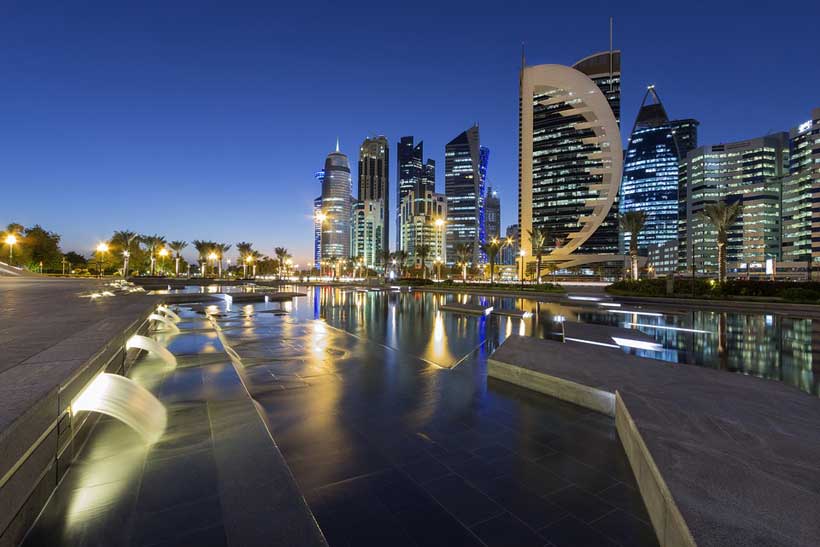 Qatar has announced sweeping reforms to its labour market, with a view to ending the kafala system and marking a momentous step forward in upholding the rights of migrant workers.

On 16 October 2019, the Council of Ministers of the State of Qatar unanimously endorsed new legislation allowing workers to change employers freely. Workers in Qatar had previously required a no-objection certificate (NOC) from their employer in order to do so. A Ministerial Decree by the Minister of Interior was also signed, removing exit permit requirements for all workers, except military personnel. Together, these steps mark the end of kafala in the country.

In addition, the Council of Ministers endorsed a new law to establish a non-discriminatory minimum wage, the first in the Middle-East.

"The ILO welcomes these reforms and recognizes the commitment of the State of Qatar to transforming its labour market. These steps will greatly support the rights of migrant workers, while contributing to a more efficient and productive economy. I am pleased that the ongoing ILO technical cooperation programme in Qatar is tangibly contributing to the government's effort to advance social justice and promote decent work in the country," said Guy Ryder, the ILO Director-General.

The elimination of the NOC requirement will allow workers to freely change employers following an initial probationary period. Should they wish to change employers during this period, the new employer would need to reimburse recruitment costs to the original employer.
The decision on exit permits means that domestic workers; workers in government and public institutions; workers employed at sea and in agriculture; as well as casual workers are free to leave the country either temporarily or permanently without having to obtain the permission of their employers. This covers all workers not covered by Law No. 13 of 2018, which removed the requirement to obtain exit permits for most workers covered by the Labour Law.

Meanwhile, the establishment of a non-discriminatory minimum wage that applies to all nationalities and all sectors will guarantee a minimum level of protection for all workers. The minimum-wage level will be set later in the year, based on a joint study already completed by the ILO and the Ministry of Administrative Development, Labour and Social Affairs (ADLSA).

"Qatar is changing. The new tranche of laws will bring an end to kafala and put in place a modern industrial relations system. We recognize that a new evidence-based minimum wage rate will ensure dignity for migrant workers. We urge the government to announce this as quickly as possible. The partnership between the Qatar Government and the ILO, supported by the ITUC, is working to change lives," said Sharan Burrow, General Secretary of the International Trade Union Confederation.

Roberto Suarez-Santos, Secretary-General of the International Organisation of Employers, said: "We congratulate the Government of Qatar on the major steps they have taken to adapt their labour market standards. IOE is proud to have supported the government's efforts over the past several years. I would like to express our appreciation to those leading this process for making decent work and sustainable economies a centrepiece of development in Qatar."

The respective draft laws will now be referred to the Advisory (Shura) Council, and subsequently for the approval and signature of the Emir HH Sheikh Tamim bin Hamad Al Thani. The legislation is expected to come into force by January 2020.

These reforms are part of the ILO-ADLSA cooperation agreement signed in 2017, which resulted in the opening of an ILO Project Office in Doha in April 2018 .
Major Environmental Groups Call On Businesses To Lead On Climate Policy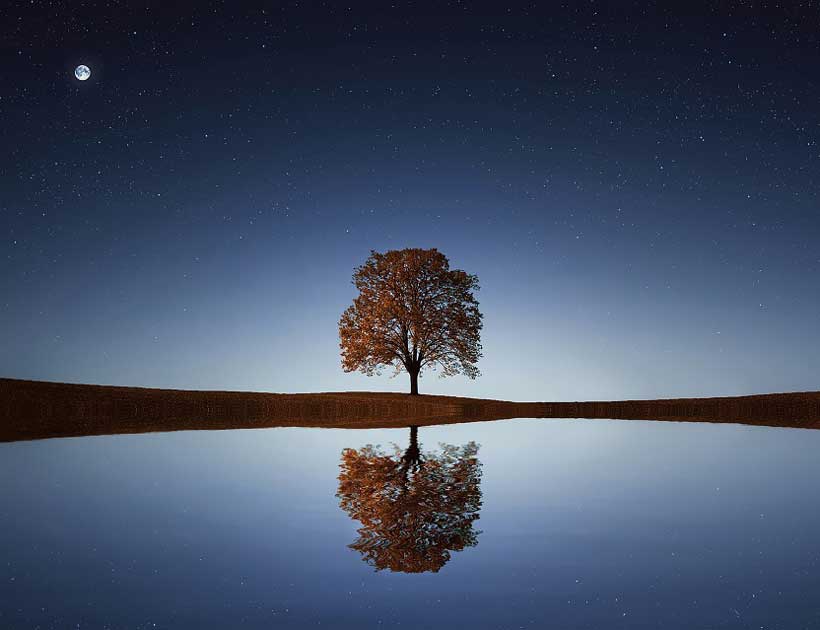 Eleven leading environmental and sustainable business organizations published an open letter in the New York Times today, urging the CEOs of Corporate America to step up their engagement on climate policy. Signatories include the heads of BSR, C2ES, CDP, Ceres, Conservation International, Environmental Defense Fund, The Climate Group, The Nature Conservancy, the Union of Concerned Scientists, World Resources Institute, and World Wildlife Fund.
In the letter, the organizations call on businesses to adopt a science-based climate policy agenda that is aligned with the recommendations of the Intergovernmental Panel on Climate Change, and with the goal of achieving net-zero emissions by 2050.
The letter highlights three essential actions for businesses to execute this agenda:
Advocate for policies at the national, subnational and/or sectoral level that are consistent with achieving net-zero emissions by 2050;
Align their trade associations' climate policy advocacy to be consistent with the goal of net-zero emissions by 2050; and
Allocate advocacy spending to advance climate policies, not obstruct them.
Additionally, the signatories call for "robust disclosure of the above actions to ensure transparency and demonstrate leadership, as well as strong corporate governance to enable sustained, strategic and effective engagement in climate policy."
The recommended actions follow a statement from 200 institutional investors, with a combined $6.5 trillion in assets under management, who recently called on publicly traded corporations to align their climate lobbying with the goals of the Paris Agreement. They also build on momentum from the U.N. Global Climate Action Summit in September, when many companies announced ambitious commitments to reduce their emissions to net zero by 2050 and unprecedented global youth strikes demanded accountability from business leaders.
Further, the groups' call for corporate leadership on climate policy is in line with the goals of upcoming Santiago Climate Change Conference (COP 25), which will focus on increasing ambitious actions to tackle climate change.
"Corporate voluntary science-based commitments have spurred progress and innovation. But alone they're not enough. We need strong national policy and regulations to protect business and their customers from the greatest risks of climate change. And we need the voice of business to insist that our government leaders deliver the policies we need. " said Carter Roberts, President and CEO of World Wildlife Fund, United States. "It's time for business to make this a policy priority – not only for their own government relations teams but also for the trade organizations that represent their interests."
Venezuela, Poland and Sudan amongst 14 new Human Rights Council members
14 new members were elected to the Human Rights Council on Thursday, following a secret ballot held in the General Assembly Hall in New York.
The Council, which meets throughout the year at the UN Office in Geneva, is an international body, within the UN system, made up of 47 States, and is responsible for promoting and protecting human rights around the world. It has the power to launch fact-finding missions and establish commissions of inquiry into specific situations.
Three times a year, it reviews the human rights records of UN Member States, in a special process designed to give countries the chance to present the actions they have taken, and what they've done, to advance human rights. This is known as the Universal Periodic Review.
Costa Rica, Iraq and Moldova lose out
Elections to some seats – those reserved for countries from the Asia-Pacific, Eastern Europe, and Latin America and Caribbean regions – were competitive, with more candidates than available places.
Costa Rica's late decision, on 3 October, to throw its hat in the ring, meant that three countries contested the two available Latin America and Caribbean places. However, their bid failed, and Venezuela and Brazil took the seats.
Five nations – Indonesia, Iraq, Japan, Marshall Islands and Republic of Korea – put themselves up as candidates for the Asia-Pacific region, for which four seats were reserved: following the vote, Iraq failed to get the support it needed.
As for Eastern Europe, three nations vied for two places. Armenia and Poland won the requisite votes, whilst Moldova did not make the cut.
Africa had four seats up for grabs, and four candidates, who were duly elected: Libya, Mauritania, Namibia and Sudan. Western Europe was also a non-competitive election, with Germany and Netherlands taking the two seats reserved for their region.
Time to make way
The newly elected countries will serve for three years and take up their seats after 31 December. As only 47 of the UN's 193 Member States can sit on the Council at any one time, an equal number will be giving up their places.
The African States stepping down will be Egypt, Rwanda, South Africa and Tunisia; the Asia-Pacific States bowing out are China, Iraq, Japan and Saudi Arabia; for Eastern Europe the retirees are Croatia and Hungary; and the States leaving from the Western European and other States region, are Iceland and the United Kingdom.
As for the Latin American and Caribbean States, Cuba's time on the Council will come to an end, and it will be replaced by Venezuela. Although Brazil's current term comes to an end, its successful re-election means that it will serve another three years (according to Council rules, members can serve two consecutive terms).
The new members in full
Here is the how the Human Rights Council will look, as of 1 January 2020:
African States
Angola, Burkina Faso, Cameroon, Democratic Republic of Congo, Eritrea, Libya, Mauritania, Namibia, Nigeria, Senegal, Somalia, Sudan, Togo
Asia-Pacific
Afghanistan, Bahrain, Bangladesh, Fiji, India, Indonesia, Japan, Marshall Islands, Republic of Korea Nepal, Pakistan, Philippines, Qatar
Eastern Europe
Armenia, Bulgaria, Czech Republic, Poland, Slovakia, Ukraine
Latin American and Caribbean States
Argentina, Bahamas, Brazil, Chile, Mexico, Peru, Uruguay, Venezuela
Western Europe and other States
Australia, Austria, Denmark, Germany, Italy, Netherlands, Spain