India: Why is TN government scared of investigation into Jayalalithaa's mysterious death at Apollo hospital?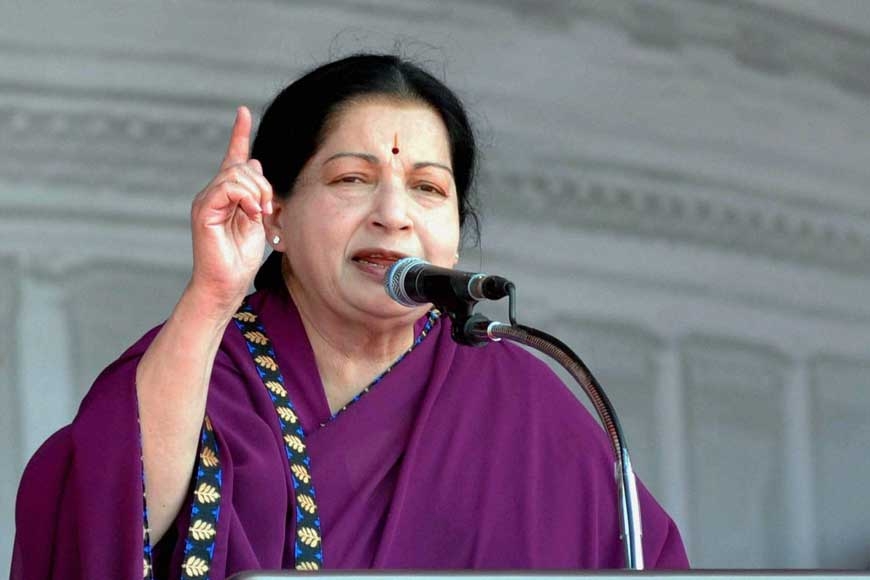 With the announcement made by the Election Commission of the date for the bypoll in RK constituency in Tamil Nadu. Tamil Nadu politics takes a new twist as the ruling AIADMK government is forced to face a daunting tasks in retaining its power at Madras Fort. The opposition DMK which lost to Jayalalithaa's AIADMK for the second time consecutively, is eagerly waiting to snatch power form AIADMK.
Sasikala and her supporters in the proxy government officially led by Palanisamy are upset and depressed over the ay thing are slowly turning against them. While Sasikala is deeply worried about her ill fate in jail, the AIADMK government is unable to justify the mysterious death of former CM and AIADMK supremo Jayalalithaa. Former AIADMK CM Panneerselvam and his supporters as well as general public is feeling betrayed by the government in hiding facts about the treatment and death of Jayalalithaa and they are also unable to explain why Jayalalithaa was not flown to USA for better treatment. In order to save their skins, TN CM Edappadi Palanisamy complains that former CM Panneerselvam has developed illicit ties with DMK the foe of Jayalalithaa to pull down his government and discredit her by asking for investigation.
If he really is eager to give justice to his leader Jayalalithaa Palanisamy would have sought proper investigation and he himself would have ordered preliminary enquiry to launch a expansive investigation to bring the truth to the public. However, he thinks an investigation would expose all black deals to get power and party under Sasikala's control. Therefore, he questions the rationale behind Panneerselvam's refusal to order an investigation, knowing full well OPS was part of the system as the Cm and he would have harmed Sasikala's secret agenda.
What the CM Edappadi refuses to admit is that their "business" leader Sasikala had undertaken steps to split the party and weaken it only to be defeated in the next general poll. By forcing CM Panneerselvam she has only easily created the necessary precondition to split the party. And in kidnapping many MLAs and keeping them in a hotel with all "pleasures" to MLAs, Sasikala has only divided the party of MGR and Jayalalithaa.
Sasikala wants courts get out so that she can deliver all judgments herself. Without courts, she can become CM of Tamil Nadu on her own without even being an elected MLA. She would take law into her own hands.
CM Palanisamy has two talks at hand: one to help his mentor Sasikala's comfortable stay in Bangalore jail and to retain all MLAs and party functionaries who support him as CM under his and Sasikala's control. People of Tamil nadu do not seem to support the government and that would be amply clear once the results of by-poll in R.K. Nagar constituency in the capital city Chennai scheduled for April 22. R.K. Nagar constituency is very important because former CM Jayalalithaa contested and won from here her twice consecutively.
CM Palanisamy does not want to order any investigation into Jayalalithaa's death because that would directly impact upon the prospects of poll outcomes. The poll in RK Nagar would be a referendum to Sasikala/Palanisamy tactics to take power from Panneerselvam. Apparently, the Sasikala coup is not at all appreciated by the people. The ruling AIADMK's candidate has no chance for winning the poll, not even the CM Palanisamy decided to contest the poll himself. Panneerselvam's group also may not be able to win it; nor will Jayalalithaa's nice Deepa be able to become MLA just like that but she might poll more votes than the ruling AIADMK candidate might. Now obviously the DMK has the opportunity to win the seat to surge ahead to capture the government.
How?
Mysooru mallige, Jayalalithaa, who single handedly had won the state assembly election against powerful DMK-Congress alliance and against PMK and BJP etc, some months ago is no more and the sympathy votes that would have easily helped the AIADMK sail through in the bypoll as well are squandered by the Sasikala's coup effort to unseat Jayalalithaa's favorites like Panneerselvam and take over both the government and party only to be controlled by Sasikala led mafia.
Nowadays, Sasikala family members try to win people's appreciation by tell lies that only they had made Panneer Selvam the CM and not Jayalalithaa.
As AIADMk is baldy split, the united DMK has all the chances to win the RK constituency but also quickly come to power by defeating the government. Deepa has already announced her candidature for the RK constituency.
People seek to remove the Palanisamy government as they do not trust it. AIADMK votes are now split and another Jayalalithaa relative Deepa also would further split the votes and spoiled the chances. If, however, if CM Palanisamy goes for patch up with Panneerselvam by giving him both CM and treasurer pests that he held before he was kicked out by Sasikala and family. .
Palestinian Economy Struggles as Coronavirus Inflicts Losses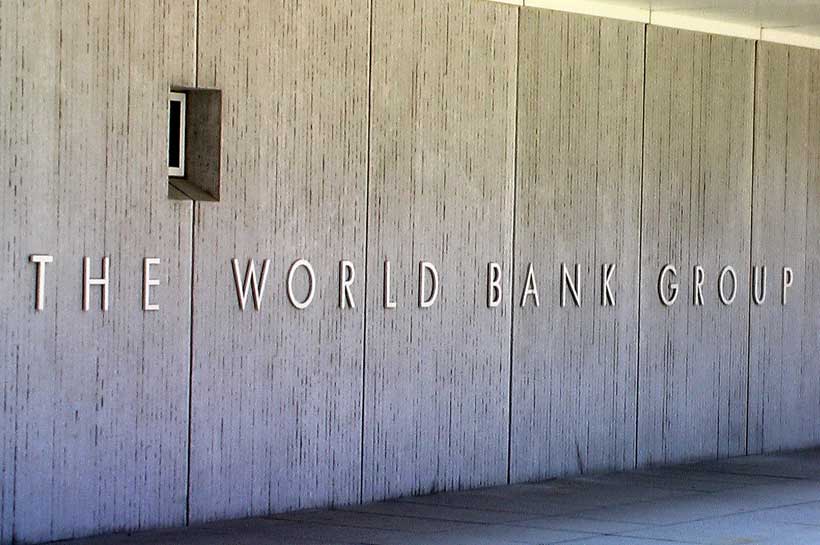 An abrupt decline in economic activities and pressure on the Palestinian Authority (PA)'s finances have placed Palestinian livelihoods at high risks, as the impact of the Coronavirus (COVID-19) continues to hit the economy hard. After growth of a mere 1% in 2019, the economy is projected to contract by at least 7.6% in 2020. Beyond the immediate crisis, lifting restrictions on the development of digital infrastructure and fostering better regulations could play an important role in stimulating an already faltering economy.
"With the COVID-19 pandemic in its third month, the crisis is affecting Palestinian lives and livelihoods. The Palestinian Authority has acted early and decisively to save lives. However, several years of declining donor support and the limited economic instruments available have turned the ability of the government to protect livelihoods into a monumental task. Hence, external support will be critical to help grow the economy during this unprecedented period," said Kanthan Shankar, World Bank Country Director for West Bank and Gaza.
The new World Bank economic monitoring report* highlights critical challenges facing the Palestinian economy. The economy may shrink by at least 7.6%, based on a gradual return to normality from the containment, and by up to 11% in the case of a slower recovery or further restrictions. The PA's fiscal situation is expected to become increasingly difficult, due to a decline in revenues and substantial increase in public spending on people's medical, social and economic needs. Even with reallocations of some expenditures, the financing gap could increase alarmingly, from an already high $800 million in 2019 to over $1.5 billion in 2020 to adequately address these needs.
Even prior to the Coronavirus pandemic, more than a quarter of Palestinians lived below the poverty line. The share of poor households is now expected to increase to 30% in the West Bank and to 64% in Gaza. Even more striking is the youth unemployment rate of 38%, well beyond the Middle East & North Africa's regional average. The economy's potential remains confined by restrictions on the movement of people and goods. The report makes a case for developing a digital economy to help bridge this divide and create high-end jobs.
"The digital economy can overcome geographic obstacles, foster economic growth and create better job opportunities for Palestinians. With its tech-savvy young population, the potential is huge. However, Palestinians should be able to access resources similar to those of their neighbors', and they should be able to rapidly develop their digital infrastructure as well," added Shankar.
The report emphasizes that digital infrastructure is foundational to the development of a digital economy. At a time when other countries are contemplating the use of 5G, the Palestinian territories are among the last places in the Middle East to launch 3G in the West Bank and 2G in Gaza. The operators are at a competitive disadvantage, facing restrictions on access to spectrum, sites for network coverage and import of certain telecom equipment. They compete against operators who can offer unlicensed 4G/LTE services in the West Bank and 3G in Gaza for those in proximity to Israeli networks (through pre-paid SIM cards).
The World Bank report recommends specific reforms to be made in collaboration with Israel, including the revival of the Joint Telecommunications Committee to resolve bilateral issues, agreeing on a timeframe for the allocation of 4G spectrum and ultimately 5G, lifting restrictions on equipment needed to introduce new technologies, and mitigating the effect of unauthorized telecom activity in the Palestinian territories.
It also calls on the PA to act on developing a comprehensive strategy for the sector, establishing an independent regulator and prioritizing the passing of a new telecommunications law in line with international best practice. The role of the donors is vital to provide support for the institutional development needed in the telecom sector, help with innovative financing schemes to mitigate the political risks and increase private sector investment.
*The report will be presented to the Ad Hoc Liaison Committee (AHLC) during a virtual meeting on June 2, 2020. This will be a policy-level meeting for development assistance to the Palestinian people.
How to promote the resilience of the food production sector during a pandemic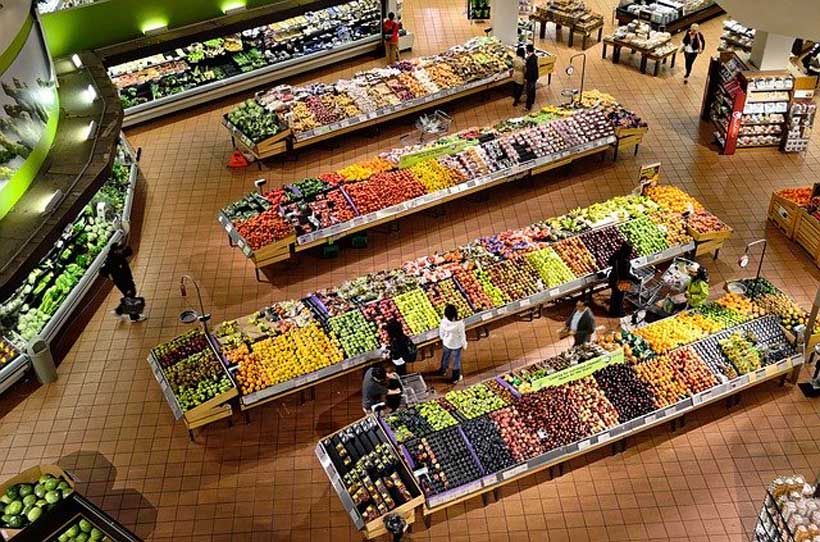 A scientific roundtable, organized through a webinar, gathered food regulators and representatives of the food production sector from Asia, Europe, South America and the Middle East. It was co-hosted by the International Union of Food Science and Technology (IUFoST), the Sustainable Food Systems Division of the United Nations Industrial Development Organization (UNIDO) and the Food Risk Analysis and Regulatory Excellence Platform(PARERA) of Université Laval, Québec, Canada.
The roundtable enabled participants to share perspectives of the food production sector and food regulators on the challenges they face, some of the solutions they have developed and the lessons learnt as part of their efforts to prevent the disruption of food production and to contribute to maintaining the safety of products and consumer confidence.
The roundtable highlighted key enablers to the food supply chain's ability to cope with the pandemic, in particular the ability to adapt to the constraints of limited transportation and to diversify suppliers by introducing more local and/or regional providers, and to prevent and mitigate food and ingredient shortages while encouraging and supporting the local production sectors minimally affected by the consequences of the pandemic.
Participants highlighted the importance of collaboration and partnerships established amongst regulators and between regulators and food producers to support each other in the development and dissemination of guidance related to COVID-19 mitigation measures and how they can be adapted and applied in the context of food production settings. The development of innovative solutions to execute food regulatory functions such as remote audits, inspections and assessments have contributed to limiting the constraints associated with the current pandemic.
The roundtable concluded with agreement on the need to continue investments to address food production sector deficiencies, such as making available more localized processing operations in order to create more opportunities for the primary production sector and to contribute to its resilience. It also highlighted the need to further examine food supply chains towards a better redistribution between global and local/regional supply, while supporting additional efforts towards innovative operationalization of food regulatory requirements and functions by regulators and food producers alike.
ADB, JICA to Strengthen Collaboration to Help Asia in Fight Against COVID-19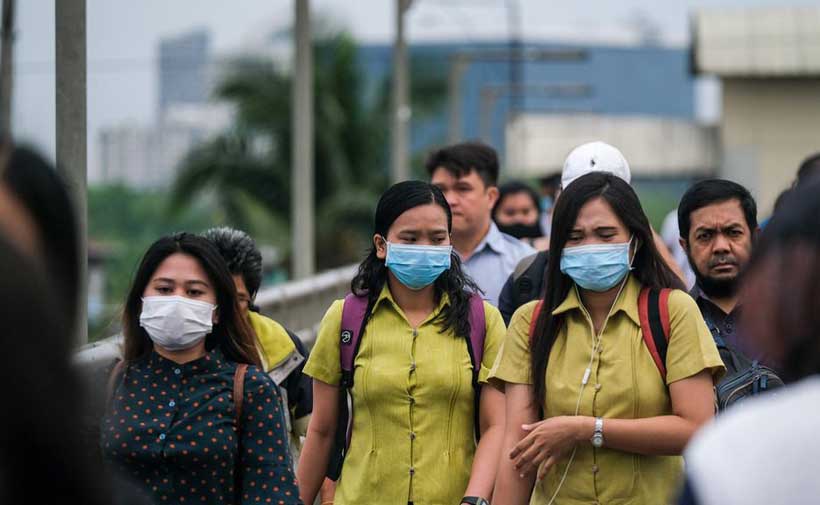 Asian Development Bank (ADB) President Masatsugu Asakawa and Japan International Cooperation Agency (JICA) President Shinichi Kitaoka today reaffirmed their commitment to strengthen collaboration to assist ADB's developing member countries (DMCs) in their response to the novel coronavirus disease (COVID-19) pandemic.
"ADB and JICA have a long history of collaboration and partnership in a number of key areas including supporting DMCs to accelerate progress toward achieving universal health coverage (UHC) and cofinancing on quality infrastructure," said Mr. Asakawa. "COVID-19 poses serious health, social, and economic threats to the region. It is important that we find ways to enhance our collaboration, including cofinancing, to help developing member countries address the pandemic."
In their call, the two presidents discussed the economic and social status of Asian and Pacific economies in the wake of the pandemic and their organization's respective assistance packages.
ADB announced a $20 billion assistance package on 13 April to address the needs of its DMCs as they respond to the COVID-19 pandemic. The package includes $13 billion for quick and affordable budget support to help DMCs counter the severe macroeconomic impacts arising from the pandemic with countercyclical expenditure with the focus on the poor and the vulnerable. Some $2.5 billion of the package is available as concessional and grant resources, and about $2 billion is earmarked for loans and guarantees to the private sector to rejuvenate trade and supply chains. ADB will expand its technical assistance to DMCs in designing, improving, implementing, and monitoring health and other sector actions against COVID-19.
JICA is preparing a COVID-19 crisis response emergency support loan program to strengthen countries' capacity to respond to COVID-19 and revitalize economic activities in those hit hard by the pandemic. Its assistance will be provided as standalone loans or cofinancing with multilateral development banks, including ADB.
ADB and JICA have a strategic partnership to cofinance $10 billion in quality public infrastructure investment between 2016 and 2020. The two organizations also established in 2016 the $1.5 billion Leading Asia's Private Sector Infrastructure (LEAP) Trust Fund to promote private financing for infrastructure development, including through public-private partnerships.
The two organizations are also collaborating at country and regional levels in the areas of health security, UHC, and specific health issues concerning the elderly under a partnership signed in May 2017.