India: Why is TN government scared of investigation into Jayalalithaa's mysterious death at Apollo hospital?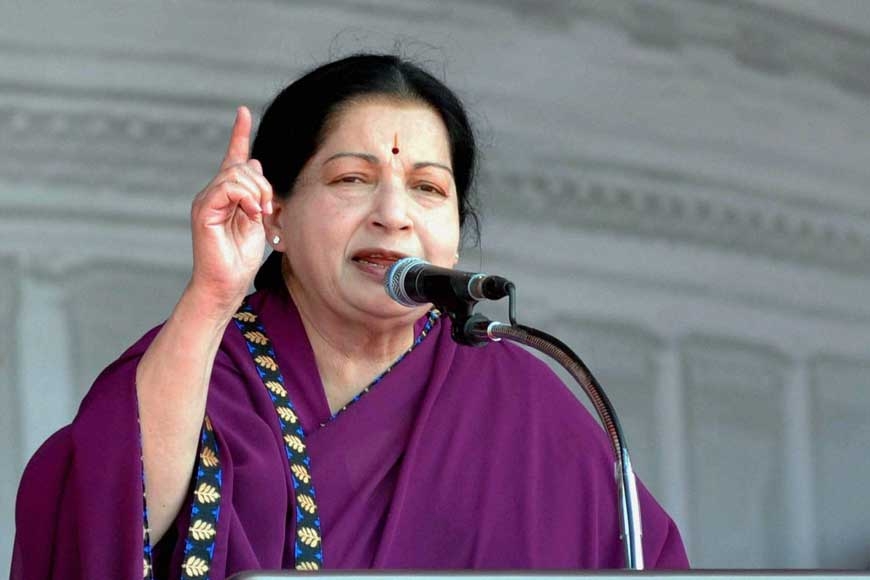 With the announcement made by the Election Commission of the date for the bypoll in RK constituency in Tamil Nadu. Tamil Nadu politics takes a new twist as the ruling AIADMK government is forced to face a daunting tasks in retaining its power at Madras Fort. The opposition DMK which lost to Jayalalithaa's AIADMK for the second time consecutively, is eagerly waiting to snatch power form AIADMK.
Sasikala and her supporters in the proxy government officially led by Palanisamy are upset and depressed over the ay thing are slowly turning against them. While Sasikala is deeply worried about her ill fate in jail, the AIADMK government is unable to justify the mysterious death of former CM and AIADMK supremo Jayalalithaa. Former AIADMK CM Panneerselvam and his supporters as well as general public is feeling betrayed by the government in hiding facts about the treatment and death of Jayalalithaa and they are also unable to explain why Jayalalithaa was not flown to USA for better treatment. In order to save their skins, TN CM Edappadi Palanisamy complains that former CM Panneerselvam has developed illicit ties with DMK the foe of Jayalalithaa to pull down his government and discredit her by asking for investigation.
If he really is eager to give justice to his leader Jayalalithaa Palanisamy would have sought proper investigation and he himself would have ordered preliminary enquiry to launch a expansive investigation to bring the truth to the public. However, he thinks an investigation would expose all black deals to get power and party under Sasikala's control. Therefore, he questions the rationale behind Panneerselvam's refusal to order an investigation, knowing full well OPS was part of the system as the Cm and he would have harmed Sasikala's secret agenda.
What the CM Edappadi refuses to admit is that their "business" leader Sasikala had undertaken steps to split the party and weaken it only to be defeated in the next general poll. By forcing CM Panneerselvam she has only easily created the necessary precondition to split the party. And in kidnapping many MLAs and keeping them in a hotel with all "pleasures" to MLAs, Sasikala has only divided the party of MGR and Jayalalithaa.
Sasikala wants courts get out so that she can deliver all judgments herself. Without courts, she can become CM of Tamil Nadu on her own without even being an elected MLA. She would take law into her own hands.
CM Palanisamy has two talks at hand: one to help his mentor Sasikala's comfortable stay in Bangalore jail and to retain all MLAs and party functionaries who support him as CM under his and Sasikala's control. People of Tamil nadu do not seem to support the government and that would be amply clear once the results of by-poll in R.K. Nagar constituency in the capital city Chennai scheduled for April 22. R.K. Nagar constituency is very important because former CM Jayalalithaa contested and won from here her twice consecutively.
CM Palanisamy does not want to order any investigation into Jayalalithaa's death because that would directly impact upon the prospects of poll outcomes. The poll in RK Nagar would be a referendum to Sasikala/Palanisamy tactics to take power from Panneerselvam. Apparently, the Sasikala coup is not at all appreciated by the people. The ruling AIADMK's candidate has no chance for winning the poll, not even the CM Palanisamy decided to contest the poll himself. Panneerselvam's group also may not be able to win it; nor will Jayalalithaa's nice Deepa be able to become MLA just like that but she might poll more votes than the ruling AIADMK candidate might. Now obviously the DMK has the opportunity to win the seat to surge ahead to capture the government.
How?
Mysooru mallige, Jayalalithaa, who single handedly had won the state assembly election against powerful DMK-Congress alliance and against PMK and BJP etc, some months ago is no more and the sympathy votes that would have easily helped the AIADMK sail through in the bypoll as well are squandered by the Sasikala's coup effort to unseat Jayalalithaa's favorites like Panneerselvam and take over both the government and party only to be controlled by Sasikala led mafia.
Nowadays, Sasikala family members try to win people's appreciation by tell lies that only they had made Panneer Selvam the CM and not Jayalalithaa.
As AIADMk is baldy split, the united DMK has all the chances to win the RK constituency but also quickly come to power by defeating the government. Deepa has already announced her candidature for the RK constituency.
People seek to remove the Palanisamy government as they do not trust it. AIADMK votes are now split and another Jayalalithaa relative Deepa also would further split the votes and spoiled the chances. If, however, if CM Palanisamy goes for patch up with Panneerselvam by giving him both CM and treasurer pests that he held before he was kicked out by Sasikala and family. .
New Target: Cut "Learning Poverty" by At Least Half by 2030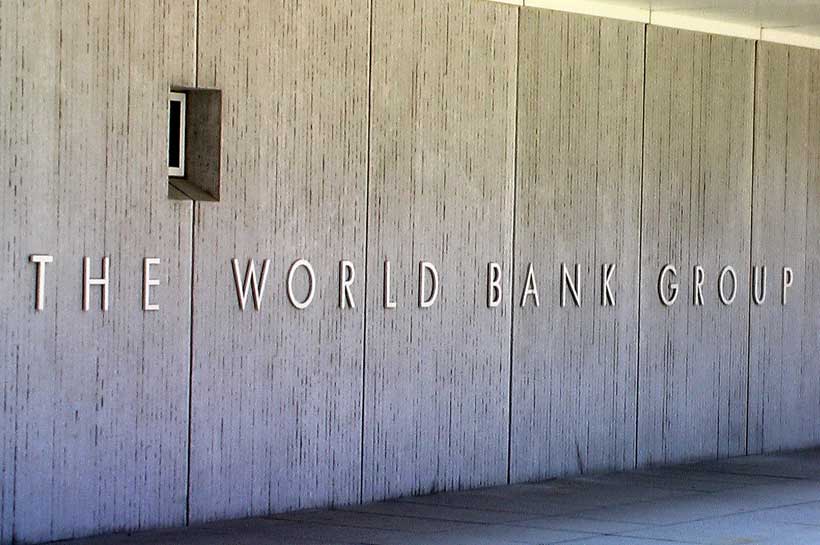 The World Bank introduced today an ambitious new Learning Target, which aims to cut by at least half the global rate of Learning Poverty by 2030. Learning Poverty is defined as the percentage of 10-year-olds who cannot read and understand a simple story.
Using a database developed jointly with UNESCO Institute of Statistics, the Bank estimates that 53 percent of children in low- and middle-income countries cannot read and understand a simple story by the end of primary school. In poor countries, the level is as high as 80 percent. Such high levels of learning poverty are an early warning sign that all global educational goals and other related sustainable development goals are in jeopardy.
"Success in reaching this learning target is critical to our mission," World Bank Group President David Malpass said. "Tackling learning poverty will require comprehensive reforms to ensure domestic resources are used effectively. The target points to the urgency of investments in better teaching and better coordination of vital learning priorities."
This new target aligns with the Human Capital Project's efforts at building the political commitment for accelerating investment in people. Much of the variation in the Human Capital Index – used to track countries' progress in health, education, and survival – is due to differences in educational outcomes.
"We know that education is a critical factor in ensuring equality of opportunities," said Annette Dixon, Vice President, Human Development, World Bank Group. "Many countries have almost eliminated learning poverty – with levels below 5 percent. But in others, it is incredibly high, and we are putting at risk the future of many children. That is morally and economically unacceptable. This Learning Target aims to galvanize action toward an ambitious but reachable goal."
Several developing countries are showing that accelerated progress is possible. In Kenya, progress has been accomplished through technology-enabled teacher coaching, teacher guides, and the delivery of one textbook per child (in both English and Kiswahili) with contents suitable to the level of students. In Egypt, the government has changed its curriculum and assessment systems, so students are evaluated throughout the year, with the key element of the reforms focused on learning, instead of getting a school credential. And in Vietnam, the clear and explicit national curriculum, the near-universal availability of textbooks, and the low absenteeism among students and teachers are credited for contributing to the country's outstanding learning outcomes.
Unfortunately, in many other countries the current pace of improvement is still worryingly slow. Even if countries reduce their learning poverty at the fastest rates seen over the past 20 years, the goal of ending it will not be attained by 2030.
"Cutting learning poverty by at least half is feasible but requires large political, financial and managerial commitments and a whole of government approach," said Jaime Saavedra, Global Education Director, World Bank Group. "Taking learning poverty to zero -assuring that all children are able to read- is a fundamental development objective, as is eliminating hunger or extreme poverty. All children have the right to read – and in each country, a national dialogue is needed in order to define how and when learning poverty can be eliminated, and to set intermediate targets for the coming years."
The Bank will use three pillars of work to help countries reach this target and improve the human capital outcomes of their people:
A literacy policy package consisting of country interventions that have proven to be effective in promoting reading proficiency at scale: ensuring political and technical commitment to literacy grounded in adequately funded plans; ensuring effective teaching for literacy, through tightly structured and effective pedagogy; preparing teachers to teach at the right level and providing practical in-school teacher training; ensuring access texts and readers to all; and teaching children in their home language.
A refreshed education approach to strengthen entire education systems — so that literacy improvements can be sustained and scaled up and all other education outcomes can be achieved. This approach comprises of five pillars: i) prepared and motivated learners, ii) effective and valued teachers, iii) classrooms equipped for learning, iv) safe and inclusive schools, and v) a well-managed education system.
An ambitious measurement and research agenda – to include measurement of both learning outcomes and their drivers, as well as a continued action-oriented research and innovation, including smart use of new technologies, on how to build foundational skills.
Change is needed at scale, quickly, and for large populations. That cannot be done without technology. Open-source digital infrastructure and information systems will be used to assure resources reach all teachers, students and schools.
Tracking progress calls for a dramatic improvement in the capacity to measure learning, particularly in low-income countries. A World Bank-UNESCO Institute for Statistics partnership will help countries strengthen their learning assessment systems and improve the breadth and quality of country data on learning to better monitor performance over time and in internationally-comparable ways. Further, the World Bank's new Learning Assessment Platform will enable countries to evaluate student learning more efficiently and effectively.
African financial centres step up efforts on green and sustainable finance
When we talk about climate change and sustainable development, the continent that is often highlighted as facing the greatest socio-economic challenges is Africa.
It is in many African nations that the impacts of climate change are hitting the hardest and that communities need the most support to ensure food security, decent housing, access to clean energy and so much more, including jobs for the ballooning youth unemployment which is seeing more than 12 million youth enter the labour market each and every year.
The will and the knowledge exist to turn things around. A survey for Africa Climate Week in March showed that most African nations were already starting to implement their mitigation and adaptation commitments under the Paris Agreement.
But over half of the countries have struggled to mobilize climate finance, less than one quarter have a financing strategy, and only one third have appropriate financial instruments.
There is some movement. The World Bank Group has promised US$22.5 billion over 2021-2025 in climate support in Africa, while nations are increasingly able to secure money from the Green Climate Fund.
Private finance is desperately needed, however, which is why the UN Environment Programme (UNEP)-convened International Network of Financial Centres for Sustainability (FC4S) is launching a new work programme for the continent.
Financial Centres for Sustainability, a global network of 30 financial centres, will work with its five Africa member centres—Abidjan, Cairo, Casablanca, Lagos and Nairobi—to encourage strategic action, collaborate with peers across the continent, and facilitate engagement with major international hubs.
"There is an appetite for investing in Africa, in recognition of the fact that of all the investment bets you can make, this is the one that is sure to come up trumps," said Patrick Njoroge, Governor of the Central Bank of Kenya, at the launch of the new work programme at the Financial Centres for Sustainability's annual meeting in Geneva. "There is also an appetite to use the members' investment muscle to do good and help defend the planet against the ravages of climate change and environmental degradation."
There is, despite many old-fashioned notions about Africa, plenty of private money in the continent. Nairobi, for example, is a thriving regional hub for banks, businesses and entrepreneurs with money to invest.
But there are many barriers to boosting sustainable finance in African countries, including a lack of clear policies and regulatory frameworks on climate change, a lack of awareness on the sources of climate finance and limited engagement from the private sector.
These barriers, and the different levels of development on the sustainable finance agenda in African financial centres, requires a coordinated strategic effort to help mainstream sustainable finance as a foundational element of financial centre development strategies.
The programme will help the centres assess the green finance landscape in their countries and set strategies for sustainable finance development. It will provide technical assistance on specific green and sustainable finance projects, including support on the development of a green bond market in Abidjan, activating the green bond market in Egypt, and a proposal to advance "green tagging" of bank loans in Lagos.
"Financial centres generate a powerful clustering effect by concentrating banking, capital markets, investing, insurance, professional services with policy and regulation," said Mohammed Omran, Executive Chairman, Financial Regulatory Authority of Egypt. "Financial centres in Africa are no different. We have a real opportunity to turn African centres into global green hubs and provide the finance the continent needs for a brighter future."
Financial Centres for Sustainability will also increase policy dialogue and engagement, and collaboration between African centres and the rest of the international network.
Specific actions will include setting clear definitions for green or sustainable finance, integrating sustainability priorities relevant for a given national context into the design and execution of strategies, and identifying options to create strong enabling environments to attract international investment into green and sustainable investment options in local markets.
The message is that with the over 3.5 trillion of financing gap for both the nationally determined contributions and the Sustainable Development Goals implementation, social-driven financing will not be optimal. Africa as a region urgently needs to move from this socially inclined financing to investment financing where returns are environmental, social, economic and financial. This should build on already ongoing initiatives like the innovative financing mechanisms across the continent like the risk-sharing facilities coming up across the continent.
Achieving Broadband Access for All in Africa Comes With a $100 Billion Price Tag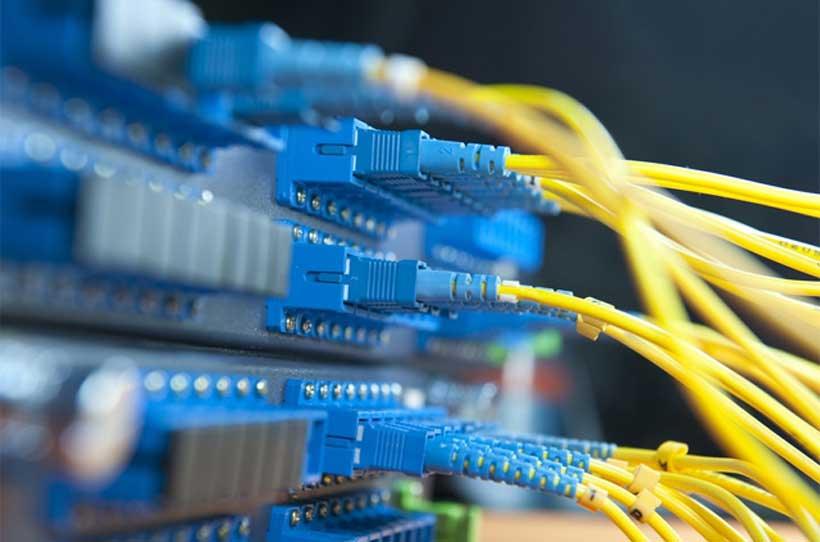 Across Africa, where less than a third of the population has access to broadband connectivity, achieving universal, affordable, and good quality internet access by 2030 will require an investment of US $100 billion. This is according to a report launched at the Annual Meetings of the World Bank Group, which calls for urgent action to close the internet access gap while providing a roadmap to reach this ambitious goal.
The report from The Broadband for All Working Group gives practical insights and suggestions of what is needed to attain this objective, including an action plan for universal broadband connectivity in Africa. To achieve universal broadband access, African countries will need to bring about 1.1 billion more people online. This will require exceptional and coordinated efforts from governments, the private sector, development partners, and civil society, the report says, but the investment is worth it.
"The digital agenda is first and foremost a growth and jobs agenda," says Makhtar Diop, the World Bank's Vice President for Infrastructure. "The working-age population in Africa is expected to increase by some 450 million people between 2015 and 2035. If current trends continue, less than one quarter will find stable jobs. Broadening internet access means creating millions of job opportunities."
While the number of broadband connections in Africa crossed the 400 million mark in 2018 (nearly twenty times 2010 levels), the regional average broadband penetration —including 3G and 4G connections— is only 25% in 2018. Mobile broadband coverage in Africa is still at 70% of the population. Even in North Africa, there is ample room for growth with 4G networks covering only about 60% of the population. Additional challenges, such as the lack of access to reliable and affordable electricity, make accelerating Africa's digital transformation journey even more difficult.
According to the report, nearly 80% of all required investments are directly related to the need to roll out and maintain broadband networks. However, connecting the unconnected is about more than just infrastructure: about 20% of required investments consists in building the user skills and local content foundations, and another 2-4% should be allocated to setting up the appropriate regulatory framework, the report notes. While the private sector has driven most successful broadband initiatives, public agencies play a crucial role by implementing effective sector regulation, addressing potential market failures, and creating the conditions for an open, competitive broadband sector.
"In large parts of Africa, we are witnessing a lack of progress in extending access and network coverage. Affordability is also declining in many nations. Promoting greater digital inclusion is going to require more effective and innovative collaboration," said Doreen Bogdan-Martin, Executive Director of the Broadband Commission for Sustainable Development and Director of ITU's Telecommunication Development Bureau. "We need to leverage our strengths and expertise. Governments can help with policies enabling new technologies, new business models and investment. The right policies will, in turn, provide the private sector with the incentives to build out infrastructure and explore new technologies and applications that will drive demand."
Connecting the 100 million people in rural and remote areas that live out of reach of traditional cellular mobile networks will require strong private sector involvement, innovative business models, and alternative technologies, such as satellite and Wi-Fi based technical solutions, the report notes.
"Let us be clear: no single actor will be able to meet Africa's 2030 target and carry the burden of a $100 billion investment funding requirement alone. All stakeholders must work together to make sure that every African has affordable and reliable access to the internet", says Hafez Ghanem, the World Bank's Vice President for the Africa Region. This includes: the African Union and regional economic communities; African governments and respective public investment agencies; sector regulators; multilateral development banks and regional development banks; the United Nations and other development agencies; the private sector; and civil society groups and nongovernmental organizations.
* The Working Group on Broadband for All: A Digital Moonshot Infrastructure for Africa, led by the World Bank, was established in 2018 under the Broadband Commission for Sustainable Development with the primary objective of identifying investment requirements and policy roadmaps to increase connectivity and to reach full coverage in Africa. This report draws upon the expertise of Broadband Commissioners and experts from around the world.
About the Broadband Commission for Sustainable Development: ITU and UNESCO set up the Broadband Commission for Digital Development in 2010 with the aim of boosting the importance of broadband on the international policy agenda and expanding broadband access in every country as key to accelerating progress towards national and international development targets. Following adoption of the UN's Sustainable Development Goals (SDGs) in September 2015, the Commission was re-launched as the Broadband Commission for Sustainable Development to showcase and document the power of ICT and broadband-based technologies for sustainable development. Its members include top CEO and industry leaders, senior policy-makers and government representatives, international agencies, academia and organizations concerned with development.