Trump's Russian Dealings Go Back Thirty Years
[yt_dropcap type="square" font="" size="14″ color="#000″ background="#fff" ] T [/yt_dropcap]rump's visits to Russia date back to 1987, the times of Mikhail Gorbachev's perestroika reform program, when he paid three visits to the country in search of real estate deals. Those deals never materialized.
Nine years later, in 1996, he was there again, looking for a site for a super luxury residential tower. He visited construction sites, met with city officials, was wined and dined at banquets by the deputy mayor of the city. Hotel projects were discussed for possible investment deals. One such hotel was the Mosvka, next to Red Square, needing renovations to the tune of $ 200 million. Nothing came of these explorations.
He was there again a few years ago as co-owner of the Miss Universe beauty pageant. At that time he signed an agreement with Azerbaijan born billionaire Aras Agalorov, with whom he became friendly, to hold the pageant's event in Moscow in November 2013.
Agalorov spent $20 million on that pageant. Trump, once again explored potential real estate deals but those deals came to nothing too. The Russians soon realized that what Trump was offering was licensing his name rather than in investing in real estate projects.
Lately Agalorov has come forward to offer a detailed itinerary of Trump's November 7-9 visit to Moscow. The itinerary shows, among other things, that on Nov. 9, the final day of the pageant, Trump was a guest of Agalarov at an after-party to the unveiling of Trump's star on a "walk of fame" after midnight. Indeed, those were two very busy men…
This is apparently an attempt to show that Trump was too busy to have time for the activities described in British spy Christopher Steele's dossier which surfaced in January of this year. Although what the dossier reveals remains to be confirmed and proven, it alleges close coordination between Trump's inner circle and the Russian hacking of Democratic email accounts, not to speak of claims of compromising sexual activities by Trump, all promptly dismissed as "fake news" and "phony stuff" by Trump.
When he arrived home on November 10 Trump, as is his custom, tweeted that "I just got back from Russia—learned lots & lots. Moscow is a very interesting and amazing place! US MUST BE VERY SMART AND VERY STRATEGIC."
Meanwhile White House spokeswoman Hope Hicks and Trump Organization Amanda Miller go around saying that Trump "has never had anything to do with Russia." The president himself is on record as saying that he "never made a business deal or taken out a loan in Russia." Really? It appears that Pinocchio's nose is growing again by the minute.
Comey treated in Thuggish Mafia Style by the White House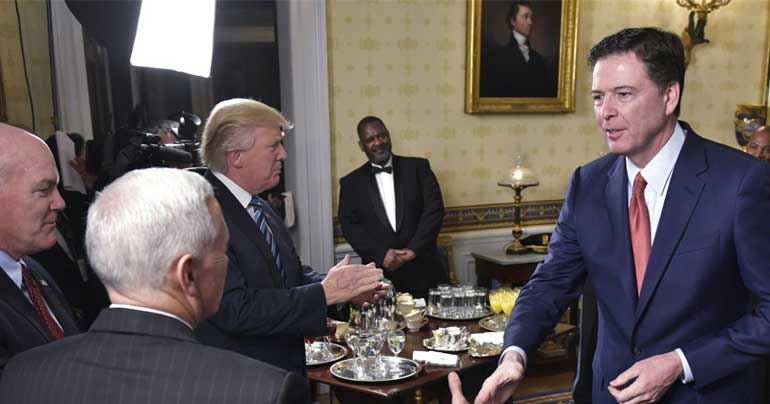 Former FBI Director James Comey is furious at the lack of respect the White House has showed him by the way he was fired, worthy of a Mafia operation, sources confirm.
Trump's Dumb Ideas for Economic Growth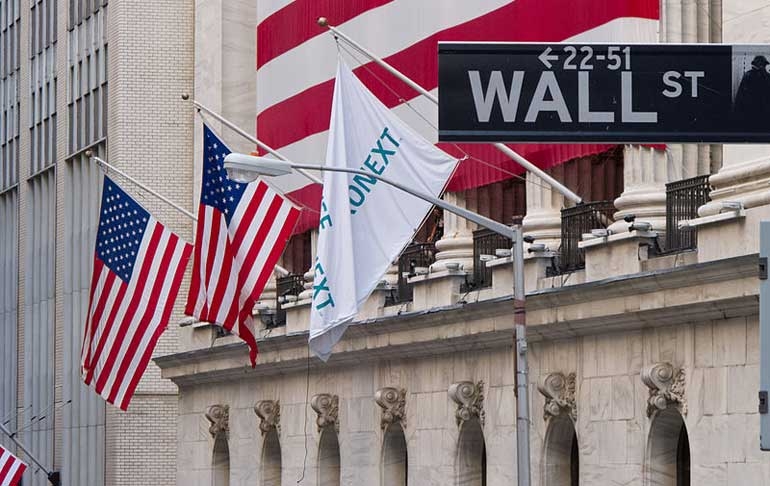 [yt_dropcap type="square" font="" size="14″ color="#000″ background="#fff" ] I [/yt_dropcap]f there's an economic idea that Donald Trump and his economic advisers continually reiterate it is that slashing taxes inevitably leads to economic growth. Let's see how true this idea is.
The Demeaning of the Office of the President
[yt_dropcap type="square" font="" size="14″ color="#000″ background="#fff" ] C [/yt_dropcap]NN has recetnly reported that President Trump's latest anti-media attacks "are beneath the dignity of the office of the President." In an interview with Time magazine, Trump insulted CNN's Chris Cuomo and Don Lemon and criticized MSNBC's Joe Scarborough. He also called CBS late-night host Stephen Colbert a "no-talent guy."