Culture as a binding factor in our society- interview with Camilla Habsburg-Lothringen
[yt_dropcap type="square" font="" size="14″ color="#000″ background="#fff" ] W [/yt_dropcap]e need culture to know where we came from, says her Imperial and Royal Highness Archduchess of Austria and Princess of Tuscany Camilla Habsburg-Lothringen. "In a time where society is complaining, is frustrated and not making the best of what we have, there we need culture. The cultural field enables us to build up dialogues better and faster than administrations can." Contributing to a better world, that is why the descendant of the Habsburg house which leads back to Holy Roman Emperor Francis I and Empress Maria Therese of Austria, chose the cultural field over a more political career.
How does it feel be the great-great-great-granddaughter of such historical figure like Maria Theresia?
This year we celebrate the 300th anniversary of Empress Maria Theresias birth. She was bright and very advanced for her time. Great policy such as the obligation to go to school, the vaccination against chicken pox, the opening of the stock market and the founding of the academy for diplomats was one of the many actions implemented by her. Her strong charakter and personality as a ruler, wife and mother impresses me strongly
It is a big responsibility to carry this name, it will always be imprinted on me. As it is not easy to fullfill all peoples expectations but I try to be true to myself, not to loose my focus and keep remembering my history, where I come from
Do you consider this responsibility to be political?
No, there is no role for me in politics. The time to get involved is very limited. First you have to get elected, and during the mandate you try to do as much as you can – let's hope so- and then the electorate either replaces or re-elects you. All this makes it difficult to make real changes not mentioning the opponent parties that block every suggestions even if they are good ones
Politicians mostly take responsibility over a certain period. This is understandable because they receive legitimacy over a certain time. But the downside is that many do not understand the responsibility for future consequences of their actions. Monarchies, nobility and family run companies they all have to make carefull decisions as these leave an impact and imprint on the future of generations and the empires or business. Politicians should learn from this and vow to take consequences for the effects of their actions in the future.
Besides that I feel that real change should be realised via initiatives.
Do you feel that we need change?
I am pretty thankful to live in a peaceful country with a strong stability like in Austria. But it worries me that people don't recognize that. In the last years nearly all over Europe I observe the encrease of a complaining and unsatisfied society that is questioning everything. Also greed and materalism has become very dominant in our times and this leads to a feeling of emptiness. And so its understandable that people become very scared and receptive to any kind of manipulative information that theats this artificial way of life
In our times there is a strong destabilizing fear for the future and other cultures. The result is a lack of focus and investments. Constant worrying will lead us nowhere and won't enable us to build a strong future. That is something we need to change.
I would say that there is a need for respect. Respect is much stronger than tolerance. The population is growing fast, everybody is getting closer, and more people will live in our countries. Just tolerating others will not be sufficient, we need to respect each other and other cultures and learn from them
Do you see any role for yourself in this?
I have a background in PR and advertising, besides that I am also very active in the field of networking. But most important for me are values: the stability of a society and passing on of ideas and sending impulses. I was never involved in representing companies, firms, but always more looking into the direction of a so called atmospheric PR if you understand what I mean. That is a kind of seismographic feeling towards our environment and our global thinking and acting. Searching for solutions, to get together those people who feel and think in a similar way and then move things into action.
Do you consider that to be diplomacy?
Yes. Diplomacy has a very important stabilizing function in this world. I prefer the cultural field because it is neutral and makes it easier to bind people and nations on a diplomatic base. A few months ago I became Director Euro-Mediterranean Diplomacy and Intercultural Affairs at the International Institute for Middle-East and Balkan Studies (IFIMES). In this function I would like to connect the Euro-Mediterranean and Balkan regions and give a voice to those without one. For me that is one of the important aspects of diplomacy.
Do you feel that the European Union contributes to a better world?
The European project -the European Union, brought prosperity and peace to the continent. But now they are getting lost in a big contruction of burocracy and regulations like on what kind of energy saving light bulbs we are allowed to buy. There are too many paragraphs blocking any fast action. I find this a waste of energy, time and money. There is a real need for solutions for the bigger problems, like immigration for instance. The European Union should focus on the bigger political issues and on the cultural field
The near future might be challenging, but we need to keep the dialogue going, because together we can tackle every crisis.
First published by the Dutch Diplomat Magazine
Europe's major tourist sites battle climate change to survive
Climate change is destroying heritage sites across Europe and globally. Ancient historical landmarks could disappear completely unless swift action is taken to protect them from environmental damage, researchers are warning.
Climate change is destroying heritage sites across Europe and globally. Ancient historical landmarks could disappear completely unless swift action is taken to protect them from environmental damage, researchers are warning.
Future generations may never get to explore streets conquered by medieval knights in Greece, city quarters built by the Islamic empire in Spain, 10th century cliff-top castles in Slovakia and many other historical wonders in Europe.
Floods and rising temperatures are already damaging ancient buildings, said Angelos Amditis, project coordinator of a project called HYPERION which is helping major sites in Greece, Italy, Spain and Norway, adapt to the impacts of climate change.
'If we don't act fast, if we don't allocate the right resources and knowledge, and … create a common alliance to address the climate change issues, we will pay very dearly,' he said.
'We may (completely) lose well-known landmarks in Europe and globally … our children may not have a chance to see them except on video,' said Dr Amditis, who is director of Research and Development in the Athens-based Institute of Communication and Computer Systems (ICCS).
Historical vulnerabilities
The HYPERION project is developing tools for mapping out the risks and helping local authorities find the most cost-effective ways to reduce the vulnerability of historical sites.
Mapping the risks includes assessing the structure and condition of buildings and monuments and installing sensors to monitor the ongoing impacts of climate change and other threats to the sites.
The project also uses data from Europe's Copernicus satellites to map the areas at risk and gather climate data.
What can make conservation work particularly complex is that different buildings on a single site were often constructed in different eras and using different materials. Each building must therefore be individually assessed, and may need different forms of protection.
For example, early builders in Venice often re-used stones and other bits of buildings found locally. As the city became wealthier, it began importing fresh materials which were better quality, and are proving more resistant to the impacts of rising tides and floods.
Viking towns
And in Norway's Viking town of Tønsberg, buildings were constructed over several centuries, and made with different types of wood or stone. Local temperatures are rising, and affecting each building material differently, said Dr Amditis.
Many monuments and sites are made more vulnerable to the impacts of climate change because they are already suffering damage from pollution, earthquakes or other hazards.
So, to boost their resilience to climate change, they need to be restored and protected from all the hazards they face, said Dr Amditis.
For example, Greece's beautiful city of Rhodes is hit by frequent heatwaves, earthquakes and flooding. But its medieval buildings also need protection from damage caused by heavy delivery lorries. This could involve finding a less harmful way to transport goods to the local population, said Dr Amditis. The HYPERION project is not involved in this aspect of the city's resilience planning.
Locals' solutions
Authorities must involve local communities when planning ways to protect heritage, said Daniel Lückerath, project coordinator of a project called ARCH.
'The danger is that they will not like the solution you provide and then they might not use the historic area anymore,' said Dr Lückerath, who is a project manager at Germany's Fraunhofer Institute for Intelligent Analysis and Information Systems (IAIS).
'People are what make historic areas … what give those areas value,' he said. Without them, 'you would just have a ghost town,' he added.
Like HYPERION, the ARCH project is developing tools for authorities to assess and protect their local heritage. ARCH is co-designing these with authorities in Slovakia's ancient capital Bratislava, the Italian village of Camerino, Valencia in Spain and Germany's harbour-city, Hamburg.
Sometimes there is a difficult trade-off between protecting heritage and allowing new developments which benefit the local community. For example, Hamburg recently carried out major dredging work to allow larger container ships to reach its port.
Water levels
This work, combined with climate change, is changing the water levels in the city's 19th century warehouse district which is a World Heritage Site, said Dr Lückerath. This change in water levels could weaken the foundations of the old warehouses so they will need ongoing monitoring, he said.
Major heritage sites are not the only ones that need to be preserved. 'Any site in danger is a problem for the communities living there,' said Aitziber Egusquiza, coordinator of the SHELTER project which is developing risk assessment, early warning systems and conservation tools for communities, including those with few financial and technical resources.
In some cases, local authorities do not monitor the impacts of climate change and other risks, lack information about the age and state of their local heritage, and lack the political will to protect it. As a consequence, communities living near some of Europe's most exposed sites are not necessarily aware of their vulnerability, making it very difficult to conserve them.
'That worries me,' said Egusquiza, who is senior researcher at Tecnalia, an independent research and technology organisation in Spain.
It is important to convince the leadership to invest in conserving these sites, especially as they bring tourism and jobs – both of which will be lost if that heritage is lost, said Egusquiza.
'We need to put more numbers on what will be lost if we don't act,' he said, referring to projections about economic impacts on local communities.
Community heritage
The tools developed by SHELTER, ARCH and HYPERION projects will be tested by the cities and communities which helped design them, and then trialed in other regions to see if they can be replicated in different situations. Ultimately, the aim is to help all communities protect their heritage.
But with Europe and other regions facing the combined crises of the COVID-19 pandemic, war in Ukraine, and rising cost of living, it is easy for leaders to push preserving cultural heritage down the list of priorities, said Dr Amditis.
'It is a very expensive and time-consuming exercise, but it is worth the time and the resources. If you lose even one site, it's a big loss for humanity,' he added.
The research in this article was funded by the EU. This article was originally published in Horizon, the EU Research and Innovation Magazine. 
The Evil Russian on American Screens: Stranger Things Season Four Short Review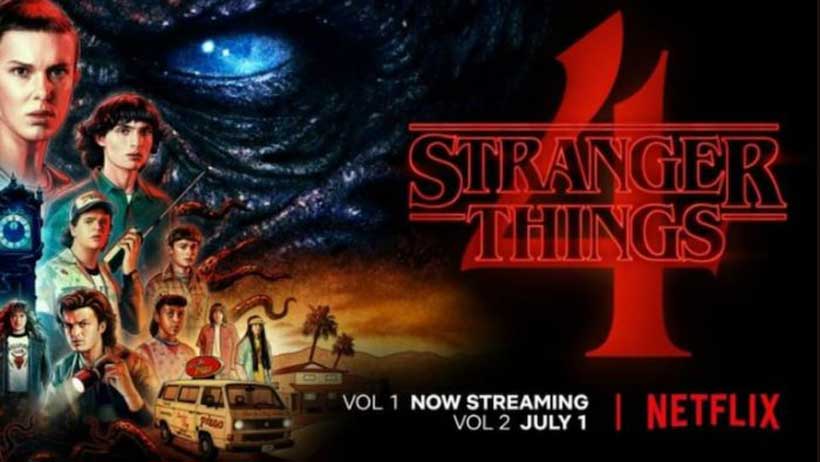 After the collapse of communism in Russia a few years ago, the frequency of propaganda through the media carried out by the United States that presents Russians as evil, ruthless, and very cruel was expected to decrease. This alleged decline is because the United States' attention has been diverted to many Arab and Middle Eastern countries after the 9/11 incident. However, these American filmmakers have retained the depiction of Russians as "the bad one" in their film masterpieces, whether for merit or business reasons.
Maybe it's not just a hobby or a business, but as a form of counter-resistance from the West to a series of events and political steps taken by the Russian side during that period to the present day. Russia, which often shows the power and absoluteness of its government—even though it has taken the form of a communist state—wants to show its identity as a true geopolitical enemy of the United States. As if invited to return nostalgia, the Russian government now feels more like a reincarnation of the Soviet era.
The depiction of Russians as criminals on the screen of the United States is the most concrete and decisive manifestation of the Soviet Union's communist regime, which is all associated with being antagonistic and full of oppression. The above is still relevant today for most Americans that Russians tend to be scary and have bad intentions. The reason is that the Russian government, which Vladimir Putin currently leads, gives the impression of being hard, fierce, and scary. The ex-KGB, Vladimir Putin, has been heavily criticized for his policies during his time in power. Putin has been criticized for his big ambitions to expand his country's geopolitical capacity to defend himself against future NATO attacks. The 2014 annexation of Crimea evidences this ambition—it did not stop there—Putin showed a fierce side of himself by supporting the Bashar al-Assad regime in Syria until the invasion of Ukraine in early 2022.
The portray of Russian citizens as cruel and terrible antagonists has been produced in many American films, such as in the movie John Wick—whose dog was killed by Russian criminals. Not only that, but the American series also took part in projecting this. Call it Stranger Things. Regarding the depiction of Russia as "the bad one" and America as "the good and superhero," the author will discuss the sub-plot of saving Jim Hopper in the fourth season of Stranger Things which was just released on 27 May 2022 and 1 July 2022 then.
In this fourth season, the depiction of the Stranger Things story is divided into several settings, one of which is the story of Jim Hopper being a prisoner of Russia. This Jim Hopper sub-plot shows the audience the horrors of Russia's prisons. This plot presents the impressions of prisoners being treated harshly like slaves who deserve to die and several scenes showing the violence of the prison guards on Jim while being interrogated about his friend Joyce Byer in the third season of Stranger Things. The highlight of the depiction of the Russian character as a party with bad intentions is to reveal research on the terrible monster "Demogorgon" in Stranger Things that have appeared since its first season. We can assume that the Russians are deliberately keeping the monster for later testing. This little depiction is enough to allow the audience to be furious. Jim Hopper, who unexpectedly managed to escape from a Russian prison, suddenly wanted to crush the Demogorgons instead of escaping and flying to America when the opportunity was at hand. Through this, The Duffer Brothers seem to give the impression that the bad and unwanted things in the future tend to be caused by Russia, while America comes to save the world.
Still around the story of Jim's rescue and attempted escape as a Russian prisoner, the character of Yuri Ismaylov—an airplane pilot from Russia—played by actor Nikola Djuricko also received quite a bit of attention. The reason is, that Yuri's character is described as a braggart and a con artist who causes Jim to have difficulty escaping many times. Again, the Russians are illustrated as the wrong side and the source of trouble.
There are several analyses related to the reasons for the American film embedding the Russian side as an antagonist. One is America's desire to maintain a superior image to its geopolitical opponents. America has so far maintained its desires and ambitions due to the old story of the great ideological feud in the past Cold War era—between communists and liberals. From this old story, the depiction of good and bad in American films is still felt today.
However, apart from the reasons above, which emphasize the ideological war and show off between the two sides, it is also possible that these films were made in the context of business interests. To be precise, American Screens don't want to get out of their comfort zone. The success of films portraying the Russian character as cunning, cruel, and full of intrigue gave American filmmakers an exhilarating feeling. For example, American films entitled The Equalizer, Atomic Blonde, and Mission: Impossible-Ghost Protocol managed to make big money. For this reason, maintaining the image of Russia's antagonist can be said to be done for smooth business.
Now, the question is, how long will America place its geopolitical enemy as a villain in its cinematic masterpieces? The answer to the question above is the same as asking a question about how long America and Russia will be enemies and show off against each other in the eyes of the world. Our job as film lovers is to sit back and chew popcorn on a comfortable sofa. Eliminate the bad stereotypes brought by the media because the truth is that the media are not always right and often exaggerate problems. Truly, people are different from government, may be we will have many unexpected things in common. So, release endless hatred.
Akanksha Sood Singh: The Woman of the Wild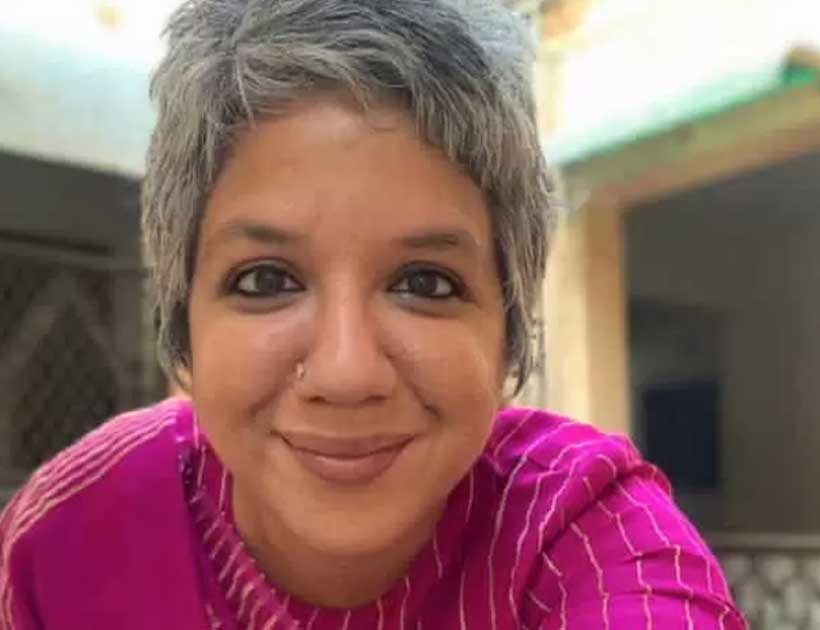 Akanksha Sood Singh is among India's premiere multi-award winning natural history filmmakers. She is known for her extreme passion and brilliant story-telling. With two decades of work experience that covers the range and breadth of film production, she has been documenting some of the most rare and endangered species across India. Her films have been televised across the globe, not just for the strong stories and breathtaking visuals, but also for the empathy her work has created towards the natural world and exposed the need for conservation.
Under her banner, The Gaia People, she wants to bring a change, bust myths, showcase the incredible diversity we live with and ignite hope for the future. This is more for the next generation – the future custodians of this heritage. How will they emphasize and protect anything they don't see? We want them to grow up with pride, empathy and responsibility towards the environment. And thus, the first step is to know what their natural world holds.
Among the 250+ awards and nominations, she has won four National Film Awards given by the President of India, a UN Film Award, the Global Icon for Mass Media 2020 and the Diversity Leader Award 2020 by the World Congress of Science & Factual producers. She is one of the Jurors for the International Emmy ® Awards – Documentary category, member of the Jackson Wild Advisory Council and a consultant to the United Nations Environment Programme.
​​Can you tell us more about why you named your production company The Gaia people?
My company is fuelled by individuals who come together to work with me on natural history films. The Gaia – Mother Earth – is what unites the diverse group – the fact that we want to tell stories of the natural world. So when we were brainstorming for a name for the production house, this seemed apt.
Why did you start Women of The Wild India?
WOTW started in May 2021. It was more out of sheer frustration because I could not find a single point source to know about women who are working in the field of environment and STEM. Social media as a platform is today a directory of sorts too – but looking through it to find individuals can be daunting. Names are misleading, bios may not be added, photographs can be abstract. So I thought, why not bring them together under one umbrella. Tell their stories – Who are these women and what do they do? How did they get here? What are the issues they face? How can they collectively become a cohort to inspire others through their journeys?
If in the 21st century we don't put the spotlight on women working for the environment and if we don't start throwing up issues we face, it will never happen! Now is always a good time!
Tell us about your personal experiences being close to the wild.
I grew up fascinated by television and the visuals it threw at me of wild scapes around the world. Back then I had no idea I could be a "filmmaker", but I knew that I wanted to travel around the world and see those places and capture them in some way. Opportunities came my way early in life, I recognised them and I made the best of everything. It's been close to 20 years now working in the wild, telling stories of the natural world using visuals and technology, and I must confess it is exhilarating. On the scale of 1 to 10, financially this career is at 3, but "job satisfaction" sits at 10! There is never a boring day – it is not 9 to 5 and there is constant adventure and challenge and drama (something I thrive on)! There is peace and tranquility at work space – away from the unbearable chaos of the city! I can take my children to the office with me! I get to travel, to meet people and to explore habitats and the creatures that live therein! And then there is storytelling – a tool that I love to use and exploit – to help with research, with communication, with awareness, with fundraising, with education – it's a skill and I am proud to be a specialist factual story teller!
You are going to star in Season 3 of The Brink. What role do you play there?
Hahahahahahhaaaa! Me in front of the camera is now probably going to be a retirement plan! No, I do not star in On The Brink. I am the producer, director, writer (and even the cook) of the series being made in partnership with The Habitats Trust. Yes, we are in production for Season 3. And like how we change the format every season, this one too is evolving with a very new and distinct treatment.
On the Brink – we hope to make this one of the longest running series in India that puts the limelight on lesser known species and habitats in the country. There is so much diversity and if people do NOT know, if they keep seeing and chasing just the megafauna, how will you create empathy and action for the natural world?
What are some wildlife documentaries you recommend young nature enthusiasts to watch?
Everything and anything! Globally, brilliant content is made on animals, habitats, behavior, natural events, issues, etc. Watch everything as an audience and soak it up. As you grow older, work towards visiting the places you see. And if what you see and experience excites you, start exploring ways in which you can work for the wild. This is one industry or career option that won't ask what percentage you got in your 12th boards or what grade you got in college – it asks for passion, commitment, mental strength and creativity.
Is nature conservation the same as wildlife conservation?
Conservation is the sustainable use of nature by us. Preservation is protecting nature from us.
Wildlife depends on nature for food and shelter. So nature conservation is directly related to wildlife conservation. If the habitat / forest of an area is conserved, then the wildlife of the same area gets protection.
Wildlife conservation is protecting plant and animal species and their habitats. Wildlife provides balance and stability to nature's processes – every plant, bird, animal, insect is there for a reason – is there because it plays a role in the ecosystem. So wildlife conservation ensures the survival of these species.
What is a story from Women of The Wild India which has personally inspired you most?
ALL OF THEM! I can't single out one. Each woman has so much to say and there is so much to learn from their journeys. For me, the BTS (behind the scenes) of Women Of The Wild is the real part – connecting with the ladies, hearing their stories, answering their questions, hearing their trauma and trying to figure ways of healing and networking and opportunities. That is the whole point of this platform.
I want to make each and every woman a role model – without that there will be no inspiring the next generation. Break the stereotype.
What fuels your passion for the wild?
That's a tough one! I don't know – I have never given it a thought! I do this because I can't think of doing anything else! This is not a JOB. This is my being. I live and work in a space that accepts me as an extension of itself.
What can we do to break gender stereotypes in wildlife conservation?
This can be a very long list, but some points:
Start with making gender an everyday conservation at home and breaking stereotypes at home – for both boys and girls. As parents, lead by example.
Learn and convert information into knowledge and talent to use as a tool
Women should encourage and stand up for women
Uncondition yourself and the men you know
Be vocal
React
Seek support
Hold organizations, departments and individuals accountable.