Vico's Revolutionary Thinking on Metaphysics, Machiavellian Political Analysis, and Historicism
"What is Truth?–Pontius Pilate
[yt_dropcap type="square" font="" size="14″ color="#000″ background="#fff" ] W [/yt_dropcap]e live in an Orwellian world of "post-truth" and "alternative facts" wherein the famous question of Pilate to Christ is repeatedly heard: "what is truth?" In effect it means that we no longer believe in truth and consequently we no longer believe in metaphysics, which is essentially a belief in, and a search for truth, as difficult as that may be.
Truth has become something "esoteric," kind of ancient quest which has now been superseded by a positivistic world based on empirical quantifiable science based on sheer utility. Truth is a commodity we can no longer afford in our "enlightened" modern times.
What seems to be one of the major preoccupations of current political analysis is the Machiavellian quest for power based on a philosophy that asserts that "might is right" and the "end justifies the means," that there are winners and there are losers. The winners bend facts and reality to their own convenience, at best they believe in relative useful short term truths, while the losers believe in metaphysics and its universal transcendent truths, a la Plato. In other words, Plato is passé and Machiavelli is in vogue. Take your option.
But there is a philosopher of the 18th century, the Neapolitcan Giambattista Vico, who offered another alternative to these two extremes. Yet many, even in his native land, have no clue of his philosophy of history, or simply ignore it. What good can come out of a Naples? Let's take a brief look at it.
Vico's New Science (1725) is a watershed to modern historicism. He was however too far ahead of his contemporaries to have any direct impact on them. They had already embarked on a Cartesian paradigm of reality which now pervades modern culture. We modern men can hear Vico's wake up bell much more clearly in the wake of what rampant rationalism has wrought on us.
For all the modernity of his philosophy, Descartes shared with the ancient Greeks a bias against history which held that history is not the proper subject of science; that it represents a dimension of being in which the question of truth has neither purpose nor answer. Within this historical tradition searching for absolute certainty there is no place for any knowledge based on the particularity of sensory experience and contingent historical events. Tradition and the senses are seen as sources of permanent deception and truth is not found in them.
Descartes was convinced that he had found the final basis of certainty in his thinking "I" (the famous "cogito ergo sum") which is beyond history and all its contingencies and delusions. The only way this "I" and its related ideas can get back to the physical world is with the help of mathematical ideas that determine it. There the true language of nature is to be discovered. In other words, truth is to be found in nature, not in history.
This ancient Greek tradition was now living under the cover of the Christian West. Descartes was trapped within it. The Greek world could not, and in fact never produced any kind of philosophy of history. It could not since it held that the contingency of historical events did not yield truth and could not therefore be the content of authentic philosophical reflection. When truth was sought in the empirical world, it was derived from the calculability and rationality of nature. Moreover, this drive to see truth only in what is uniform and not in what is contingent and changing (well symbolized by Plato's world of timeless unchanging ideas, the transcendent forms) led Greek historians to look for laws and continuities in history and to treat them as analogies to the uniformities of nature.
Herodotus finds in history the "law" that human hubris brings down divine punishment. This is analogous to the idea that there are limits within nature beyond which no man dare venture beyond. Thucydides, on the other hand, is even more radical in his pursuit of uniformity. He finds the historical process dominated not only by objective factors in politics and economics but also by impulses and passions driven by subjective psychological emotions. Thus the movement of history is subsumed to the movement of cosmic occurrences. The driving forces for both is the same.
Here Plato's remarks in Georgias is relevant. There he proclaims that a mathematical relation (based on timeless laws) governs the relation between gods and humans. Thus Thucydides also believed that regard for the timeless laws of historical movement gives a better view of what happens and what will happen, for it will always be in accord with human nature. In other words, to see the timeless in time makes prognosis possible and enables us humans to plan for our future.
The above, broadly outlined, was the classical view of history that greatly influenced Descartes. On one hand it holds that history is contingent, that it cannot be part of the orderly course of the cosmos and thus it is ultimately irrelevant to the question of truth. On the other hand, it also holds that history may be integrated into the cosmos but has to be seen in mere analogy to processes that are controlled by natural laws. Either way history per se is robbed of its driving force and is discredited scientifically.
The geniality of Vico's conception of history is that he turns the above upside-down. He calls his philosophy of history a science since for him history is not only a possible, but also a privileged object of science. In fact, for a noetic standpoint, he sees the natural sciences as burdened by a lack of truth. At least in the West, this is indeed a reversal of the usual movement in the search for truth. It has taken us modern and post-modern men some three centuries to realize that it is truly revolutionary.
Not that Vico rejects everything that preceded him. He accepts much that is normative in tradition, borrows from what is universally acknowledged and then makes new unexpected inferences. His beginning point is an idea for which he can formally appeal to Aristotle. Simply put, the idea is that real knowledge of something is present only when that something is understood to be caused and its causes and origins are known.
From this idea Vico draws a revolutionary conclusion and it is this: if knowledge is knowledge of causes and we can speak of truth only in as much as we can establish those causes, then properly speaking we may know fully only what we ourselves have made. That is to say, we can only do justice to the Aristotelian equation of truth and knowledge of causes when we ourselves are the cause of something. Therefore, since history is the sphere of human achievements wherein we function as causes, we can attain there to true knowledge as in no other sphere.
In this concern of Vico, to demonstrate that even the shadows of the most distant past may prove to have more truth than the exact sciences, we begin to sense the far reaching implications of his speculation. Let us explore briefly the most important of these implications. In the first place it is worth noticing that after Vico the very facticity despised by the Greek world is worth knowing and can in fact be accorded the privilege of truth.
For Anselm, the cosmos that God conceived and made (one and the same operation for God) was the object of truth. In other words, the truth consists of knowing the logos content of the world. Its content are not facts but their reference to the Logos. As we have observed, for Descartes the ontic giveness of the thinking I is truth of the first order, while deduced truths are secondary. So, in both Anselm and Descartes a form of being is the truth. In the former being as a conceived and made totality; in the latter being focused on the existing subject of thought. Something is true because it has a share in being.
With Vico it is otherwise: historical facticity is privileged to be the content of possible truth. We know this truth and its causes because we ourselves are the causes. Here the thesis is this: something is true as, and because, it is made by us. Secondly, Vico dares to light up even mythical prehistory with the torch of truth, despite the fact that objective knowledge of events is largely ungraspable in this sphere. He can do so because he is convinced that he has found a new and modern form of knowledge; a form of knowledge by now familiar to us as hermeneutics, a truth that is disclosed in the grasping of causes; a truth of "understanding" which is present when something that is related to us reveals itself to us.
For example, when we encounter another personal life that affects our own personality. Admittedly it is rare but it constitutes the essence of true friendship hardly graspable in a cold objective fashion. That is what Vico means when he says that we may find the principles of the prehistoric world within the modifications of our own human spirit. In other words, there is an analogy between prehistory and us that makes it intelligible.
This should intimate that properly speaking Vico is the grandfather of modern hermeneutics even if little or no credit is accorded to him in courses on mythology or history of religions. It is on the basis of Vico's speculation that Bultman attempts later the feat of demythologization and Jung that of the interpretation of myths and the archetypes of the human mind. Even if Vico does not use the term "understanding," it is obvious that he has entered the field of hermeneutics to break through to new modern aspects of human experience: humanity can comprehend history because history derives from it.
Vico's speculation is nothing less than the proclamation of the historicizing of the understanding of reality. The modern age is the story of the implications deriving from such a view of reality. This view was so novel that it went largely ignored.
Here we should take notice that throughout his speculation Vico's anthropology remains always anchored to a theological base. That such is the case can be gathered from his restriction of the human knowledge of truth to the knowledge of history. The world of nature remains accessible only to the divine insight, since God created nature, not us, and therefore only God can see it as his work.
Even when Vico asserts that we may know history as "spirit of our spirit," he never means to say that history can be regarded wholly as our own creation. On the contrary, he says that treating the historical past as a kind of objectification and echo of our own spirit is possible only because our spirit is privileged to have a part in the divine Spirit and is thus put in a position to see in history the providence of God and the thoughts of his divine spirit. In other words, the meaning of history is manifest to our spirit to the degree that we look to providence.
A corollary to the above view is Vico's rejection of a conclusion that one may be tempted to draw from his anthropological outlook, namely that within modernity philosophy can replace theology as the representative of the human spirit. Vico expressly opposes the notion of the rationalistic philosopher of history Polybius (second century B.C.) that religion becomes unnecessary when philosophers undertake the explanation of the world. Vico argues that philosophers did not suddenly fall from heaven but emerged from an intellectual tradition rooted in religion.
By taking an anti-Cartesian stance Vico is basically saying only a belief in providence can relate us to the orders of family, tribe, and nation. It is only when these institutions are transparent and let the divine planning that is operating in them shine through that they can bind us together. The very semantic meaning of the word religio in Latin is "to bind together." So, despite Vico's important principle that things are true and perceptible only for those who cause them, humanity is never for him the wholly autonomous lord of the history that it creates. His concept of providence give things a different aspect: humanity meets itself in history because it is built into it as the agent of providence and therefore it can perceive the earlier self-manifestation of providence.
Vico's most important hermeneutical insight is that human beings cannot be explained objectively, they can only be "understood." The element of freedom in human nature resists the reduction to object of observation. Indeed, understanding is radically different from explaining. I can only understand and empathize with the personal life of another only because I have the same personal structure of being. Since I have a responsible relation to the meaning of my existence (i.e., to its logos), I am able to understand others in a similar relation. I can be affected by the boredom and emptiness, the failure or success of others and can understand that other beings are also called, like myself, to grasp their own destiny (in theological language, their salvation) with the same fear and risk of failure, the same hope of success.
This solidarity is underpinned by the same life-agenda, the same human journey from cradle to tomb. The journey into the self is a universal journey as Dante too well understood. Moreover, the ability to understand rests on a relationship or analogy between those who understand and those who are understood. In more literary terms, this idea of congeniality is the psychological superstructure of the basic Vichian literary, anthropological insight that readers and/or commentators are in solidarity with an author. Simply put, this is the solidarity of a common humanity. Both reader and author are bearers of personal life and marked by the gift and fear of freedom.
The most basic Vichian principle that we can derive from this hermeneutics is that people, being intrinsically free, cannot be explained, they can only be understood. In turn this means that in practice I first need to understand myself if I am to understand others. How can I possibly speak seriously about the guilt of others if I loath to face my own? So the question becomes: how do I get to know myself? As per the above outlined Vichian hermeneutical principle, self-knowledge cannot be reached by mere self-analysis focusing obsessively and narcissistically on my self (as much self-help literature would suggest), rather I will begin to discover it in as much as I get to know the world in me and myself in the world.
Sadly, the me-generation of the seventies and eighties and beyond, so concerned with its "life-style," has yet to discover that Christianity is psychologically much more sophisticated in its insistence that paradoxically one finds oneself when one loses oneself, and that narcissism inevitably leads to selfish egotism. Presently we have a president in America who exemplifies that kind of narcissism.
As I encounter others, they become mirrors for me in which I may more clearly see myself. Medieval and Renaissance Man had no problem understanding that we know ourselves only in humanity, and life teaches us what that is. Action is needed to affect the world and in turn let the world affect us. In other words, we can never know ourselves directly by contemplating our navel in a lotus position. The process of self-knowledge begins with a detour, via and encounter with history. The basic reason for this detour is that we are never "objects" of knowledge, not even of self-knowledge.
Only free beings can understand other free beings. We understand ourselves only in as much as we attempt to understand others. Which is to say, the world is a macrocosmic reflection of me and I am a microcosmic reflection of the world; the inner and the outer are analogous. I receive self-awareness by encounter with the world. This is particularly true of the world of history which as the human sphere is my direct analogue. Even more simply expressed, my life-history reflects the history of human-kind. Only thus can the Bible or others' autobiographies have anything to say to me personally. Vico for one wrote his autobiography with such an hermeneutical principle in mind.
It should be stressed here that this Vichian understanding of one's humanity as grounded in historical reality is very important in the writing of a human history, i.e., in the writing of what Man has achieved in the world, be it the history of science, or of art, or of law, or government, or of any other cultural artifact. In other words, when an author writes such a history he has to keep in mind that in relation to history Man cannot document himself as a mere object. As an historical being I am constantly included in my understanding of history.
We experience ourselves only by the detour of encounter with history, but the opposite is also true: we experience history only by the detour of self-understanding. That is the Vichian hermeneutical circle. As Vico himself aptly puts it: while it is true that Man makes history, it is also true that history makes Man. The way I see myself is influenced by the course of history. Such a course may produce a Hegel with the vision of Man as a spiritual being, or a Marx with the vision of Man as constituted by economics but marching toward some ultimate purpose, be it only social justice. These pre-judgments are practically inevitable for they are directed by Man's understanding of himself.
The understanding of history can never be "presuppositionless." When the historian claims that he has broken free from the presuppositions of his self-awareness, he is no longer viewing human history but a degenerated form of pseudo-nature. Only as a bearer of freedom can the historian understand history as the sphere of freedom. But that freedom ought not be understood as an abstract kind of "choice."
"Pro choice" by itself is a meaningless statement, for choice always implies commitment to something. Choice without responsibility and commitment transforms freedom into license. Confusion about this important distinction abounds in so called free democratic societies, but calling ourselves free ought to mean an ability to pursue a goal, to actualize ourselves by grasping our destiny as humans, for in the final analysis, what we know or don't know of our nature and the goals of such a nature inevitably affects the way we view and interpret other people and even history as a whole.
As an historical being the author of a human history has to bring himself to the understanding of history. Many scientists find this kind of Vichian hermeneutics uncongenial. They shun it since their pride and joy is Cartesian rationalism in tandem with a condescending attitude toward what is alleged to be a "retrograde and primitive" mytho-poetic mentality steeped in magic (usually understood as mere superstition) and religion. They have no use for authors such as Nikolai Berdyaev who always keep in mind the non-objectifiable element of freedom in history and present myth as a deeper reconstruction of life; for indeed myth grasps a dimension of human life that is simply inaccessible to an objective scientific study.
An exclusively objective kind of history is inconceivable, for there will always be a need for mystification, a longing for worlds beyond that secretively direct things. That longing derives from the fact that the subjects are included in the history they seek to know and, unless they are mere robots with no feelings and emotions, they are bound to feel and disclose the historical in themselves. Berdyaev for one points out that penetrating the depths of the ages means to penetrate the depths of the self.
As Vico has well taught us, history presents itself from within by recollection of the origin, goal and meaning of our existence. He was the very first philosopher in the West to understand, way ahead of Cassirer, that myth forms an element in all historical interpretation, and that it a nefarious intellectual habit to pose the dichotomy of poetic myth and "objective" history.
It is that false dichotomy that renders many modern history textbooks distasteful to most young students. They have intuited that those texts which present themselves as "scientific" fail to grasp the understanding subjects share non-objectively in historical understanding; that the author and the students of history too are integral part of history; that behind the illusion of complete unbiased documentation and geo-political analysis, there is a human being who is also concerned at some level with actualizing meaning of some kind. The mere writing of a history text points to it. And meaning relates to the totality of being.
Indeed, in all historical understanding of details a preliminary attempt is made to grasp the whole of history and its meaning. Willy nilly, these subjects who choose what they deem important out of the millennial vortex of history, are involved in an "act of faith" which cannot be objectively explained as is the case in science. These geo-political analysts delude themselves that it is all scientific and objective. But there is a bottom rock "act of faith" even on the part of science.
From the above we can confidently assert that since Vico's speculation on history the investigation of human existence and its history in the sense of objective science is no longer feasible and that moreover human existence as a whole is subject to the Vichian hermeneutical law of understanding.
In other words, from Vico on human existence has to be disclosed by way of understanding rather than by way of explanation. It is here that historicism touches the circle of science. Science, on the other hand, in touching the circle of history has to grasp that we can understand humanity and its history only in a venture. Individually, this courage for venturing on a journey of self-knowledge and actualization of meaning can be drawn from the basic realization that the secret of humanity is also our own secret.
Poverty should be our history, not present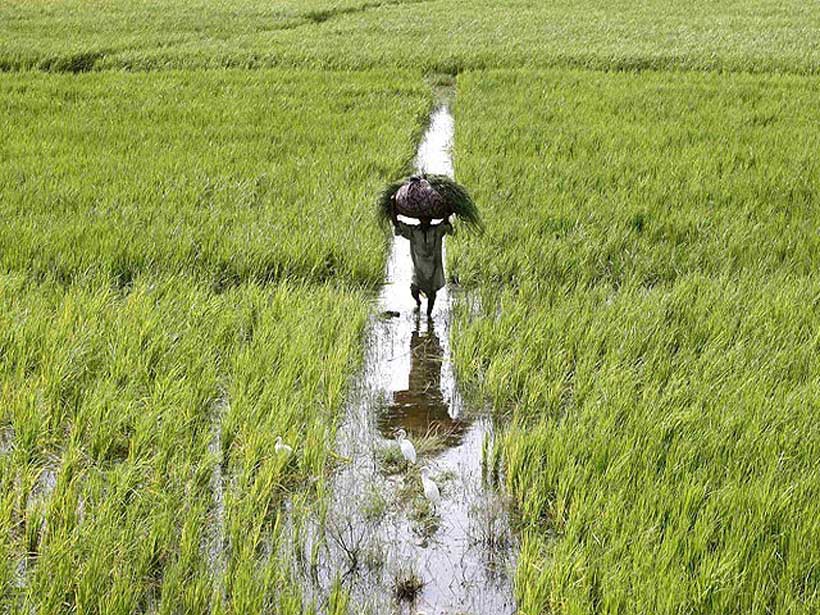 17th October presents an opportunity to not only acknowledge the struggle of our fellow humans suffering from poverty but also gives us a chance to examine what we in our capacity have done and plan to help them in their struggles. Martin Luther King once said "Our lives begin to end the day we become silent about things that matter". Going by that, there should come a time in every person's life when they break the shackles of silence and talk about things which matter on a larger scale. When UN General Assembly adopted the Vision 2030 agenda with 17 SDGs, the first goal out of the these 17 was to eradicate poverty. I have had the distinct opportunity of leading Pakistan's only countrywide rural development programme i.e. National Rural Support Programme (NRSP) for more than two decades. NRSP (combined with NRSP Bank) is the largest microfinance provider in the country focusing on rural areas. A key principle in our strategy for combating poverty is to harness people's potential, enabling them to participate in local development activities.
One of the worst manifestations of poverty is exclusion from participation in decision making process whether at local or national level. Having said that, it is important that we realize that no one intervention is sufficient against poverty. If the challenges are multi-dimensional, the response needs to be the same. From my personal experience, I can state with some certainty that for an effective strategy on poverty eradication, a people-centered approach is the key. A policy that combines infrastructure development and livelihood strategies, with the assurance that the target community is capacitated enough to participate and make their own decisions whether political, economic or about their social life.
NRSP social mobilisation model follows an established three tiered people centric mobilization strategy to organize local communities into sustainable community institutions (CIs). The lowest tier is called community organization (CO). With an 80% representation of local households, a CO is federated into a village level organization called Village Organization (VO). Members from both CO and VO after going through capacity building trainings are federated into Local Support Organization (LSO). Village Development Plan (VDP) and Union Council Development Plan (UCDP) are two important outcomes from these CIs. Because this model ensures participation from the grassroot level, one can be sure that needs and problem identification follows a bottom to top order. Currently NRSP has formed 209,860 COs, 7,574 VOs and 820 LSOs with a total of 3,351,687 community members. 56% of these members are women.
At every CI level, members are requested, trained and facilitated to identify what are the opportunities in their lives which would help them to come out of extreme poverty. Every household makes a Micro Investment Plan (MIP) for their own house. What makes this model unique; are the four qualities that become the guiding principle of these CIs, inclusion, transparency, accountability and good governance. For any CI, to be eligible for development support, it has to meet a stringent criteria. Adherence to these principles makes these CIs sustainable, brings a sense of ownership and empowers them to address their issues themselves.
Based on the plans proposed by these CIs, the activities could be categorized in two different categories, Individual/household activities (Income generating grants, asset transfer for the destitute Access to loans capital e.g. CIF, micro credit, savings, Skills enhancement trainings leading to employment generation) and Community/Village level activities (Access to technical and financial services to accomplish the identified plans, Support for project design, resource mobilization and development of linkages with local government and other development organizations). Individual activities lead to 'private goods' which once sold to the consumer bring financial capital to the seller. Community/Village level activities lead to 'public goods' thus enhancing the functioning of the particular community. Reports on poverty in Pakistan show that as much as 40% of the population, almost half of us suffer from some form of poverty. Poverty in urban areas stands around 10% as compared to 54 % in rural areas. FATA with 73% and Balochistan with 71% poverty rate are the most affected provinces due to poverty. In 2016, Pakistan was declared of having the lowest Human Development Index (HDI) in South Asia. We have a bulging youth population and continuously increasing unemployment rate. These statistics and facts paint a grim picture.
Humans are always willing to improve their lives irrespective of their ethnicity, education, social, education or religious backgrounds.This assertion has to be the key ingredient in the policy making process for poverty eradication. NRSP is currently implementing two large scale five year projects based on the same philosophy in Sindh and Balochistan. Sindh Union Council and Community Economic Strengthening Support Programme (SUCCESS) and Balochistan Rural Development and Community Empowerment (BRACE) with support from European Union (EU) and Local Governments. Especially SUCCESS in Sindh is focused on inclusion of women in the development process and all community institutions formed are women only. Women are leading the change in rural Sindh. BRACE in Balochistan also ensures that 50% of the total beneficiaries and participants of the programme are women.
These are interesting times for Pakistan. The world is changing and so is Pakistan. ICT for development in shape of digital innovation offers a new intervention for poverty alleviation. Improved access of services and products, sharing of information and ideas can open new avenues of positive change (E-Kissan is an example). Whether its health, education, agriculture or capacity building, ICT offers many tools to its users. In terms of accessibility and training, established Rural Support Programmes (RSPs) can play a lending hand. Public-private partnership can act as a catalyst in this digital transformation process. As large as the menace of poverty is in Pakistan, our response needs to be equally larger. A joint platform of all involved stakeholders can be the first step towards policy reforms that safeguard these marginalized communities against threats arising from poverty. We are not short of resources or manpower needed to do the work, what is needed is the will and effort to point us in the right policy direction.
The Sustainable State- Book Review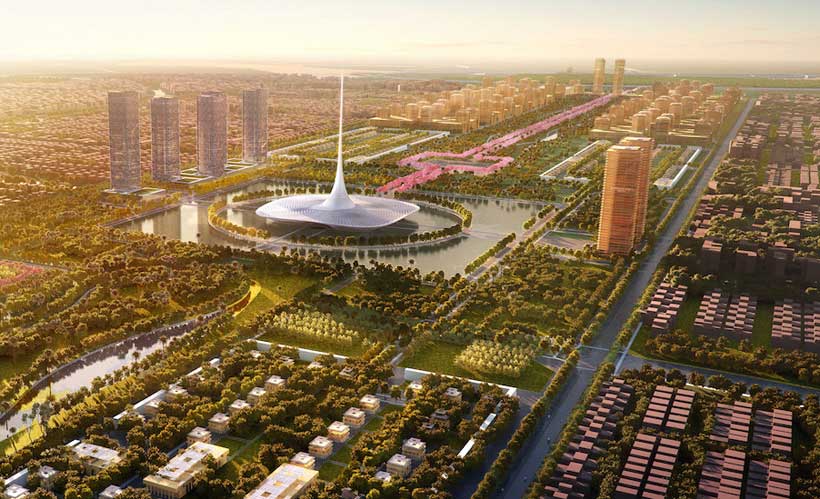 Chandran Nair's new book, The Sustainable State, is a response to runaway consumption by a rapidly expanding world populace. He explains how the rise in living standards, especially in the developing world, is soaring an unsustainable demand for everything from meat, to cars, to modern housing and then gives possible solutions.
Nair reminds me of economist Ha-Joon Chang in both his premise and the evidence he uses to defend it.  Both scholars are highly critical of the current economic ecosystem and the multinational corporations that run it.  Nair points out that the major industries of today are what's causing the unprecedented environmental crises that we're experiencing today.  Not only are corporations polluting the environment and depleting natural resources, but are also covering it up and blocking possible legislative antidotes.
Thus, Nair endorses Ha-Joon Chang's solution: East Asian-style state regulation of the economy.  Since corporations will never voluntarily do anything that will hurt their profits, a strong federal government must force them to do so through laws that have the planet's future in mind.  The book points out that the manufacturing and sales costs of consumer products don't reflect their full cost.  For instance, a roll of toilet paper cost the forest it came from a tree; deforestation has existentially high long-term costs to Earth's inhabitants.  Anything produced for or shipped to market cost the world through energy consumption, if nothing else.  Thus, Nair supports making producers pay for the full cost of their merchandise through programs such as cap-and-trade and reforestation taxes.
The book gives several examples of (generally East Asian) countries and cities trying to regulate their way to higher sustainability, with varying degrees of success.  For instance, China has arguably become the world leader in terms of environmental initiatives through tough laws governing pollution and a long-term environmental strategy.  In China's Youyu County, they went from having under 1% of land forested in 1949 to over half today.  Singapore has largely staved off the kind of affordable-housing crisis seen in major cities and city-states by instituting a comprehensive public housing system.  Jakarta, on the other hand, has struggled in their efforts to reduce their crippling traffic congestion.  For instance, when they created 3-person minimum carpool lanes, car owners simply hired pairs of people to meet the requirement.  When Jakarta changed to an odd-even license-number congestion scheme, people simply bought extra license plates.
This book fits in nicely in the post-Trump, post-Brexit era in its skepticism of Western democracy.  Example after example is given of Western government ineptitude towards environmental management, from oil lobbyists' consistent ability to kill or water down regulations, to general short sidedness.  India's democracy is also criticized for its failure to clean up the Ganges, among other things.  Nair has a lot of praise for single-party governments in China, Vietnam and Singapore in their recent environmental policy records.
He stresses that he isn't anti-democratic per se, but rather, he can't ignore the trends.  Most Western democracies are currently neutered by partisan deadlock, lobbyist money and a myopic obsession with the short term, due to the nature of the election cycle.  Single-party states, by definition, have no partisan deadlock, aren't reliant upon lobbyist money for re-election and can implement policies that may piss off their constituents in the short term, but are critical for the future.  The recommendation is thus given that democracies stick up to corporate interests and institute long-term policies that will meaningfully address the environmental issues of the future.
The Sustainable State is sobering in its assessment of our current state of resource depletion and global warming, but also cautiously optimistic in its faith that government, when acting in good faith, can curb the excesses of industry and regenerate the planet.  There are diagnoses for specific problems, such as the wildfire haze that emanates from Borneo every year and for pollution.  The main omission of the book is in regards to the water crisis.  Nair mentions high-efficiency circular farming and water pollution, but otherwise largely ignores the disturbingly low supply of water for drinking and farming.  This deficit has already sparked conflicts in countries such as Syria and will only snowball as the population continues to explode.  Desert countries and landlocked countries will eventually succumb civil war over access to water, creating a refugee crisis that the world has never seen, if radical and affordable solutions aren't found for supplying water for consumption and irrigation.
Chandran Nair gives plenty of real-life examples of good policies that are mitigating issues and explains why they are successful.  Oftentimes, the solution lies in the checkbook.  Governments can spend money on decades-long programs, corporations can pay through sustainability taxes and individuals can pay through gas taxes and car ownership caps.  In democratic and nondemocratic nations alike, we the people must push our leaders to do more, for the future of the human species.
In Northern Nigeria, Online Skills Help Youth, Women Tap New Opportunities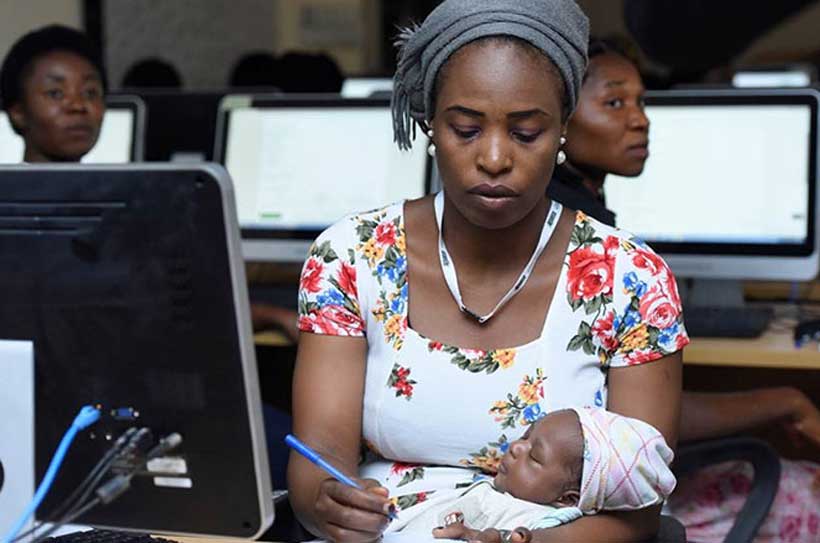 Rashidat Sani lost her job when she was pregnant with her child.  Now a nursing mother, she has been unable to find flexible employment that would allow her to take care of her baby and earn a living.
That was before Sani attended the Click-On-Kaduna digital skills workshop earlier this year, which helped her become an "e-lancer;" a self-employed contractor who can work various online jobs.
"This workshop has been perfect for me," said Sani. "I can stay home and take care of my baby while working on my computer. I can't thank the organizers enough."
Sani is one of more than 900 young people who attended the three-day workshop designed to help young Northern Nigerians tap into the digital job market. With support from the Rockefeller Foundation, the workshop was created by the Kaduna State government and the World Bank to increase job opportunities for the country's youth—which currently makes up more than half its population—and decrease youth unemployment which has risen to 33%.
"There are nine million people in Kaduna State, 75% of whom are below 35," said Muhammad Sani Abdullahi, Commissioner of Budget and Planning for Kaduna State. "There are also roughly 70,000 government jobs in the state and this cannot meet up with the job deficit."
The hands-on workshop aimed to give unemployed and underemployed youth, women, and disadvantaged groups some of the tools needed to compete in the online job market. Sessions included practical trainings on how to set up an online profile, build a personal brand, negotiate a fair compensation, and land a first job. The workshop also provided opportunities for participants—nearly half of them women—to interact with e-lancing platforms like Upwork, a key partner of Click-On Kaduna, as well as several local platforms such as Efiko, Asuqu, MotionWares, or Jolancer.
In the last decade, digital technology has disrupted the global economy and fostered the creation of countless new markets, products, platforms, and services. Among the innovations, there has been a rise of online freelancing platforms which have enabled disadvantaged people across skills, gender and income levels to overcome physical and socio-economic barriers to earn an income through the Internet.
In Nigeria, unemployment rates have increased from 11.92 to 15.99 million in 2017, with the youth reported to be the most affected. This is further aggravated in Northern Nigeria due to its fragility and where the educational and economic infrastructures remain inadequate.
Kaduna State, located in the northern part of the country, faces these challenges. Plagued by years of endemic violence, government leaders recognize the importance of creating jobs for its young people, and the immense opportunities the digital economy offers.
Boutheina Guermazi, World Bank Director for Digital Development, said the global digital economy has given rise to a massive new market facilitated by digital platforms that are accessible to anyone who has access to the Internet.
"It is helping to promote inclusion by creating economic opportunities for youth in fragile states by equipping them with the skills needed to improve their social welfare regardless of their gender and income levels" she said. "These new income-generating opportunities need to be leveraged to create and connect people with jobs, especially women in the North who often do not have equal access to markets and jobs."
Building on the success of the workshop, the Bank and Upwork rec+ently launched a pilot program that aims to kickstart the online careers of about 150 job seekers, expose them to more and better jobs, and contribute to Click-On-Kaduna's sustainability and long-term impact.
Each of the selected participants will be given five tasks created under the Upwork pilot program. Once successfully completed, they will be paid for their work and rated, increasing their competitiveness for jobs on the platform. Participants will also be provided with further opportunities for mentoring and capacity building from Upwork while receiving payment for their work.
"I did not even have any idea of Upwork in the first place if it had not been for Click-On Kaduna," said Nehemiah John, who participated in the workshop and the pilot program. "Aside from [participating in] the pilot project I am about to round a [new] contract with a client on Upwork. He requested a t-shirt design which I have done, and he liked it."
The outcomes of the pilot program will continue to be monitored by Upwork and the Bank team, with the goal of increasing the number of people able to access online jobs and increase their incomes.