Vico's Revolutionary Thinking on Metaphysics, Machiavellian Political Analysis, and Historicism
"What is Truth?–Pontius Pilate
[yt_dropcap type="square" font="" size="14″ color="#000″ background="#fff" ] W [/yt_dropcap]e live in an Orwellian world of "post-truth" and "alternative facts" wherein the famous question of Pilate to Christ is repeatedly heard: "what is truth?" In effect it means that we no longer believe in truth and consequently we no longer believe in metaphysics, which is essentially a belief in, and a search for truth, as difficult as that may be.
Truth has become something "esoteric," kind of ancient quest which has now been superseded by a positivistic world based on empirical quantifiable science based on sheer utility. Truth is a commodity we can no longer afford in our "enlightened" modern times.
What seems to be one of the major preoccupations of current political analysis is the Machiavellian quest for power based on a philosophy that asserts that "might is right" and the "end justifies the means," that there are winners and there are losers. The winners bend facts and reality to their own convenience, at best they believe in relative useful short term truths, while the losers believe in metaphysics and its universal transcendent truths, a la Plato. In other words, Plato is passé and Machiavelli is in vogue. Take your option.
But there is a philosopher of the 18th century, the Neapolitcan Giambattista Vico, who offered another alternative to these two extremes. Yet many, even in his native land, have no clue of his philosophy of history, or simply ignore it. What good can come out of a Naples? Let's take a brief look at it.
Vico's New Science (1725) is a watershed to modern historicism. He was however too far ahead of his contemporaries to have any direct impact on them. They had already embarked on a Cartesian paradigm of reality which now pervades modern culture. We modern men can hear Vico's wake up bell much more clearly in the wake of what rampant rationalism has wrought on us.
For all the modernity of his philosophy, Descartes shared with the ancient Greeks a bias against history which held that history is not the proper subject of science; that it represents a dimension of being in which the question of truth has neither purpose nor answer. Within this historical tradition searching for absolute certainty there is no place for any knowledge based on the particularity of sensory experience and contingent historical events. Tradition and the senses are seen as sources of permanent deception and truth is not found in them.
Descartes was convinced that he had found the final basis of certainty in his thinking "I" (the famous "cogito ergo sum") which is beyond history and all its contingencies and delusions. The only way this "I" and its related ideas can get back to the physical world is with the help of mathematical ideas that determine it. There the true language of nature is to be discovered. In other words, truth is to be found in nature, not in history.
This ancient Greek tradition was now living under the cover of the Christian West. Descartes was trapped within it. The Greek world could not, and in fact never produced any kind of philosophy of history. It could not since it held that the contingency of historical events did not yield truth and could not therefore be the content of authentic philosophical reflection. When truth was sought in the empirical world, it was derived from the calculability and rationality of nature. Moreover, this drive to see truth only in what is uniform and not in what is contingent and changing (well symbolized by Plato's world of timeless unchanging ideas, the transcendent forms) led Greek historians to look for laws and continuities in history and to treat them as analogies to the uniformities of nature.
Herodotus finds in history the "law" that human hubris brings down divine punishment. This is analogous to the idea that there are limits within nature beyond which no man dare venture beyond. Thucydides, on the other hand, is even more radical in his pursuit of uniformity. He finds the historical process dominated not only by objective factors in politics and economics but also by impulses and passions driven by subjective psychological emotions. Thus the movement of history is subsumed to the movement of cosmic occurrences. The driving forces for both is the same.
Here Plato's remarks in Georgias is relevant. There he proclaims that a mathematical relation (based on timeless laws) governs the relation between gods and humans. Thus Thucydides also believed that regard for the timeless laws of historical movement gives a better view of what happens and what will happen, for it will always be in accord with human nature. In other words, to see the timeless in time makes prognosis possible and enables us humans to plan for our future.
The above, broadly outlined, was the classical view of history that greatly influenced Descartes. On one hand it holds that history is contingent, that it cannot be part of the orderly course of the cosmos and thus it is ultimately irrelevant to the question of truth. On the other hand, it also holds that history may be integrated into the cosmos but has to be seen in mere analogy to processes that are controlled by natural laws. Either way history per se is robbed of its driving force and is discredited scientifically.
The geniality of Vico's conception of history is that he turns the above upside-down. He calls his philosophy of history a science since for him history is not only a possible, but also a privileged object of science. In fact, for a noetic standpoint, he sees the natural sciences as burdened by a lack of truth. At least in the West, this is indeed a reversal of the usual movement in the search for truth. It has taken us modern and post-modern men some three centuries to realize that it is truly revolutionary.
Not that Vico rejects everything that preceded him. He accepts much that is normative in tradition, borrows from what is universally acknowledged and then makes new unexpected inferences. His beginning point is an idea for which he can formally appeal to Aristotle. Simply put, the idea is that real knowledge of something is present only when that something is understood to be caused and its causes and origins are known.
From this idea Vico draws a revolutionary conclusion and it is this: if knowledge is knowledge of causes and we can speak of truth only in as much as we can establish those causes, then properly speaking we may know fully only what we ourselves have made. That is to say, we can only do justice to the Aristotelian equation of truth and knowledge of causes when we ourselves are the cause of something. Therefore, since history is the sphere of human achievements wherein we function as causes, we can attain there to true knowledge as in no other sphere.
In this concern of Vico, to demonstrate that even the shadows of the most distant past may prove to have more truth than the exact sciences, we begin to sense the far reaching implications of his speculation. Let us explore briefly the most important of these implications. In the first place it is worth noticing that after Vico the very facticity despised by the Greek world is worth knowing and can in fact be accorded the privilege of truth.
For Anselm, the cosmos that God conceived and made (one and the same operation for God) was the object of truth. In other words, the truth consists of knowing the logos content of the world. Its content are not facts but their reference to the Logos. As we have observed, for Descartes the ontic giveness of the thinking I is truth of the first order, while deduced truths are secondary. So, in both Anselm and Descartes a form of being is the truth. In the former being as a conceived and made totality; in the latter being focused on the existing subject of thought. Something is true because it has a share in being.
With Vico it is otherwise: historical facticity is privileged to be the content of possible truth. We know this truth and its causes because we ourselves are the causes. Here the thesis is this: something is true as, and because, it is made by us. Secondly, Vico dares to light up even mythical prehistory with the torch of truth, despite the fact that objective knowledge of events is largely ungraspable in this sphere. He can do so because he is convinced that he has found a new and modern form of knowledge; a form of knowledge by now familiar to us as hermeneutics, a truth that is disclosed in the grasping of causes; a truth of "understanding" which is present when something that is related to us reveals itself to us.
For example, when we encounter another personal life that affects our own personality. Admittedly it is rare but it constitutes the essence of true friendship hardly graspable in a cold objective fashion. That is what Vico means when he says that we may find the principles of the prehistoric world within the modifications of our own human spirit. In other words, there is an analogy between prehistory and us that makes it intelligible.
This should intimate that properly speaking Vico is the grandfather of modern hermeneutics even if little or no credit is accorded to him in courses on mythology or history of religions. It is on the basis of Vico's speculation that Bultman attempts later the feat of demythologization and Jung that of the interpretation of myths and the archetypes of the human mind. Even if Vico does not use the term "understanding," it is obvious that he has entered the field of hermeneutics to break through to new modern aspects of human experience: humanity can comprehend history because history derives from it.
Vico's speculation is nothing less than the proclamation of the historicizing of the understanding of reality. The modern age is the story of the implications deriving from such a view of reality. This view was so novel that it went largely ignored.
Here we should take notice that throughout his speculation Vico's anthropology remains always anchored to a theological base. That such is the case can be gathered from his restriction of the human knowledge of truth to the knowledge of history. The world of nature remains accessible only to the divine insight, since God created nature, not us, and therefore only God can see it as his work.
Even when Vico asserts that we may know history as "spirit of our spirit," he never means to say that history can be regarded wholly as our own creation. On the contrary, he says that treating the historical past as a kind of objectification and echo of our own spirit is possible only because our spirit is privileged to have a part in the divine Spirit and is thus put in a position to see in history the providence of God and the thoughts of his divine spirit. In other words, the meaning of history is manifest to our spirit to the degree that we look to providence.
A corollary to the above view is Vico's rejection of a conclusion that one may be tempted to draw from his anthropological outlook, namely that within modernity philosophy can replace theology as the representative of the human spirit. Vico expressly opposes the notion of the rationalistic philosopher of history Polybius (second century B.C.) that religion becomes unnecessary when philosophers undertake the explanation of the world. Vico argues that philosophers did not suddenly fall from heaven but emerged from an intellectual tradition rooted in religion.
By taking an anti-Cartesian stance Vico is basically saying only a belief in providence can relate us to the orders of family, tribe, and nation. It is only when these institutions are transparent and let the divine planning that is operating in them shine through that they can bind us together. The very semantic meaning of the word religio in Latin is "to bind together." So, despite Vico's important principle that things are true and perceptible only for those who cause them, humanity is never for him the wholly autonomous lord of the history that it creates. His concept of providence give things a different aspect: humanity meets itself in history because it is built into it as the agent of providence and therefore it can perceive the earlier self-manifestation of providence.
Vico's most important hermeneutical insight is that human beings cannot be explained objectively, they can only be "understood." The element of freedom in human nature resists the reduction to object of observation. Indeed, understanding is radically different from explaining. I can only understand and empathize with the personal life of another only because I have the same personal structure of being. Since I have a responsible relation to the meaning of my existence (i.e., to its logos), I am able to understand others in a similar relation. I can be affected by the boredom and emptiness, the failure or success of others and can understand that other beings are also called, like myself, to grasp their own destiny (in theological language, their salvation) with the same fear and risk of failure, the same hope of success.
This solidarity is underpinned by the same life-agenda, the same human journey from cradle to tomb. The journey into the self is a universal journey as Dante too well understood. Moreover, the ability to understand rests on a relationship or analogy between those who understand and those who are understood. In more literary terms, this idea of congeniality is the psychological superstructure of the basic Vichian literary, anthropological insight that readers and/or commentators are in solidarity with an author. Simply put, this is the solidarity of a common humanity. Both reader and author are bearers of personal life and marked by the gift and fear of freedom.
The most basic Vichian principle that we can derive from this hermeneutics is that people, being intrinsically free, cannot be explained, they can only be understood. In turn this means that in practice I first need to understand myself if I am to understand others. How can I possibly speak seriously about the guilt of others if I loath to face my own? So the question becomes: how do I get to know myself? As per the above outlined Vichian hermeneutical principle, self-knowledge cannot be reached by mere self-analysis focusing obsessively and narcissistically on my self (as much self-help literature would suggest), rather I will begin to discover it in as much as I get to know the world in me and myself in the world.
Sadly, the me-generation of the seventies and eighties and beyond, so concerned with its "life-style," has yet to discover that Christianity is psychologically much more sophisticated in its insistence that paradoxically one finds oneself when one loses oneself, and that narcissism inevitably leads to selfish egotism. Presently we have a president in America who exemplifies that kind of narcissism.
As I encounter others, they become mirrors for me in which I may more clearly see myself. Medieval and Renaissance Man had no problem understanding that we know ourselves only in humanity, and life teaches us what that is. Action is needed to affect the world and in turn let the world affect us. In other words, we can never know ourselves directly by contemplating our navel in a lotus position. The process of self-knowledge begins with a detour, via and encounter with history. The basic reason for this detour is that we are never "objects" of knowledge, not even of self-knowledge.
Only free beings can understand other free beings. We understand ourselves only in as much as we attempt to understand others. Which is to say, the world is a macrocosmic reflection of me and I am a microcosmic reflection of the world; the inner and the outer are analogous. I receive self-awareness by encounter with the world. This is particularly true of the world of history which as the human sphere is my direct analogue. Even more simply expressed, my life-history reflects the history of human-kind. Only thus can the Bible or others' autobiographies have anything to say to me personally. Vico for one wrote his autobiography with such an hermeneutical principle in mind.
It should be stressed here that this Vichian understanding of one's humanity as grounded in historical reality is very important in the writing of a human history, i.e., in the writing of what Man has achieved in the world, be it the history of science, or of art, or of law, or government, or of any other cultural artifact. In other words, when an author writes such a history he has to keep in mind that in relation to history Man cannot document himself as a mere object. As an historical being I am constantly included in my understanding of history.
We experience ourselves only by the detour of encounter with history, but the opposite is also true: we experience history only by the detour of self-understanding. That is the Vichian hermeneutical circle. As Vico himself aptly puts it: while it is true that Man makes history, it is also true that history makes Man. The way I see myself is influenced by the course of history. Such a course may produce a Hegel with the vision of Man as a spiritual being, or a Marx with the vision of Man as constituted by economics but marching toward some ultimate purpose, be it only social justice. These pre-judgments are practically inevitable for they are directed by Man's understanding of himself.
The understanding of history can never be "presuppositionless." When the historian claims that he has broken free from the presuppositions of his self-awareness, he is no longer viewing human history but a degenerated form of pseudo-nature. Only as a bearer of freedom can the historian understand history as the sphere of freedom. But that freedom ought not be understood as an abstract kind of "choice."
"Pro choice" by itself is a meaningless statement, for choice always implies commitment to something. Choice without responsibility and commitment transforms freedom into license. Confusion about this important distinction abounds in so called free democratic societies, but calling ourselves free ought to mean an ability to pursue a goal, to actualize ourselves by grasping our destiny as humans, for in the final analysis, what we know or don't know of our nature and the goals of such a nature inevitably affects the way we view and interpret other people and even history as a whole.
As an historical being the author of a human history has to bring himself to the understanding of history. Many scientists find this kind of Vichian hermeneutics uncongenial. They shun it since their pride and joy is Cartesian rationalism in tandem with a condescending attitude toward what is alleged to be a "retrograde and primitive" mytho-poetic mentality steeped in magic (usually understood as mere superstition) and religion. They have no use for authors such as Nikolai Berdyaev who always keep in mind the non-objectifiable element of freedom in history and present myth as a deeper reconstruction of life; for indeed myth grasps a dimension of human life that is simply inaccessible to an objective scientific study.
An exclusively objective kind of history is inconceivable, for there will always be a need for mystification, a longing for worlds beyond that secretively direct things. That longing derives from the fact that the subjects are included in the history they seek to know and, unless they are mere robots with no feelings and emotions, they are bound to feel and disclose the historical in themselves. Berdyaev for one points out that penetrating the depths of the ages means to penetrate the depths of the self.
As Vico has well taught us, history presents itself from within by recollection of the origin, goal and meaning of our existence. He was the very first philosopher in the West to understand, way ahead of Cassirer, that myth forms an element in all historical interpretation, and that it a nefarious intellectual habit to pose the dichotomy of poetic myth and "objective" history.
It is that false dichotomy that renders many modern history textbooks distasteful to most young students. They have intuited that those texts which present themselves as "scientific" fail to grasp the understanding subjects share non-objectively in historical understanding; that the author and the students of history too are integral part of history; that behind the illusion of complete unbiased documentation and geo-political analysis, there is a human being who is also concerned at some level with actualizing meaning of some kind. The mere writing of a history text points to it. And meaning relates to the totality of being.
Indeed, in all historical understanding of details a preliminary attempt is made to grasp the whole of history and its meaning. Willy nilly, these subjects who choose what they deem important out of the millennial vortex of history, are involved in an "act of faith" which cannot be objectively explained as is the case in science. These geo-political analysts delude themselves that it is all scientific and objective. But there is a bottom rock "act of faith" even on the part of science.
From the above we can confidently assert that since Vico's speculation on history the investigation of human existence and its history in the sense of objective science is no longer feasible and that moreover human existence as a whole is subject to the Vichian hermeneutical law of understanding.
In other words, from Vico on human existence has to be disclosed by way of understanding rather than by way of explanation. It is here that historicism touches the circle of science. Science, on the other hand, in touching the circle of history has to grasp that we can understand humanity and its history only in a venture. Individually, this courage for venturing on a journey of self-knowledge and actualization of meaning can be drawn from the basic realization that the secret of humanity is also our own secret.
The Need for Humanitarian Leadership and Global Solidarity during COVID-19
The coronavirus pandemic is a systemic human development crisis, affecting individuals and societies in unprecedented ways. It is also generating new humanitarian needs.
According to UN estimates, half a billion people, or 8% of the world's population, could be pushed into destitution by the year's end, largely due to the pandemic. If so, then the fight against poverty would be set back 30 years. The International Rescue Committee said last week that the virus could cause 1bn infections and 3.2m deaths in 34 fragile states, including Afghanistan and Syria.
The fourth annual Global Report on Food Crises highlights Yemen, the Democratic Republic of the Congo, Afghanistan, Venezuela, Ethiopia, South Sudan, Sudan, Syria, Nigeria and Haiti among the countries most at risk of widespread famines caused by the coronavirus pandemic. According to World Food Programme estimates, the number suffering from hunger could rise from 135 million to more than 250 million.
The International Labour Organization reported last week that almost 1.6 billion informal economy workers (representing the most vulnerable in the labor market)out of a worldwide 2 billion and a global workforce of 3.3 billion are in immediate danger of having their livelihoods destroyed.
COVID-19 has underscored the importance of humanitarian leadership and global solidarity. On April 2, the United Nations General Assembly unanimously adopted a resolution, co-sponsored by 188 nations including Qatar, calling for "intensified international cooperation to contain, mitigate and defeat the pandemic, including by exchanging information, scientific knowledge and best practices and by applying the relevant guidelines recommended by the World Health Organization."
Solidarity is a matter of both morality and long-term vision. Failure to pass this test would leave deep psychological wounds in left-behind countries, paving the way for all manner of extremism and new crises—from pandemics to conflicts—that would threaten everyone. By rallying around science and solidarity today, we will sow the seeds for greater unity tomorrow.
The coronavirus does not respect borders. Nor does it discriminate. It brings into stark view the imperative for humanitarian leadership. This crisis has revealed variations in state capacity to contain the spread of the virus.
Many governments either lack adequate capacity to respond, or in some cases, the necessary political will to provide for their citizens. For example, the most developed countries – those in the very high human development category – have on average 55 hospital beds, over 30 physicians, and 81 nurses per 10,000 people, compared to 7 hospital beds, 2.5 physicians, and 6 nurses in a least developed country.
One can readily imagine that if the COVID-19 response has been dire in the developed countries, it is going to be infinitely more devastating for governments that have only a fraction of the financial and medical resources.
Despite the blockade, the State of Qatar stands out as one of the most actively involved in global humanitarian responses to the COVID-19 pandemic. Qatar has provided significant humanitarian aid to 20 countries so far, including assistance in the field of medical supplies, building field hospitals, and contributing USD 140 million to multilateral organizations working to develop vaccines or ensure the resilience of healthcare in other countries.
To date, Qatar has sent substantial aid to China, Iran, Palestine, Italy, Lebanon, Algeria, Tunisia, Nepal and Rwanda. In addition, the representation mission of the Qatar Red Crescent Society (QRCS) in Turkey has recently distributed supplementary food aid to around 110,000 families at internally displaced persons (IDPs) camps in Idlib and Aleppo Governorates, northern Syria.
In the age of COVID-19, protecting the most vulnerable among us is not just a moral imperative but also an urgent public health objective. The health of one is the health of all.
COVID-19: More than a Biological Weapon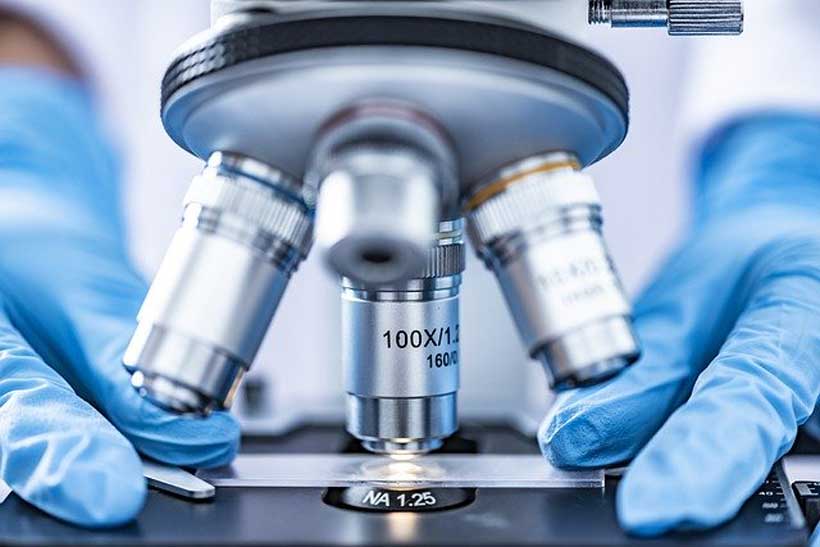 While the biological virus is a common enemy of humankind, the political virus born out of certain American politicians is equally detestable, for it has damaged the global anti-epidemic cooperation and impeded the long-term development and progress of human society. The virus in the political world has done even more damages than the virus from the natural world.
What are the sources of this political virus then? It is rooted in the selfish interests of a handful of American politicians. Not long ago, the American media revealed that senior US officials had handed down documents to a number of federal agencies requesting all federal employees to speak consistently about the pandemic and blame China for everything. The document was practically a confession of the US government on how it implemented the buck-passing. As 2020 is America's election year, some American politicians are so crazily intent on fabricating all kinds of fallacies about "holding China accountable," attacking the WHO for being too "China-centric," and even criticizing some state governors for poor epidemic response, all to keep the epidemic from affecting the election. Such unscrupulous "political shows" reflect how desperate these politicians are to cover up their misconduct both in the decision and execution of their response, with a purpose of deflecting the public grumble.
The political virus is a tumor stemming from racism. After the WHO and the scientific circle named the novel coronavirus COVID-19, some American politicians deliberately ignored the new nomenclature and insisted on calling it the "Chinese virus". It is an international consensus not to label a virus with a region, state, or nation, which is also a universal principle that the international community should uphold. Yet these American politicians are determined to defy the world by intentionally steering public opinions in the direction of racism and xenophobia, and practicing racial discrimination. The use of the term "Chinese virus" for coronavirus laid bare the absolute absence of common sense, conscience, cooperative spirit, and morality in those politicians infected with the "political virus".
The political virus derives from the Cold War mentality. A small group of American politicians have been obsessed with political maneuver and slandering China, especially the US Secretary of State Mike Pompeo, who has been busy fanning flames and spreading rumors. The "political virus" ingrained in their mind is the hotbed of all their vicious intentions. They have the wishful thinking that accusing China of the so-called "mask diplomacy" would offset its influence; vilifying China's aid to help build the African Center for Disease Prevention and Control as an attempt to "steal genome data" would drive a wedge between China and Africa; and egging other countries to claim reparations from China would pin the "original sin" of the virus on the country…. These whimsical whoppers are nothing but Washington's attempts to curb China's development.
The political virus is rooted in the obsession with "great-power competition." The US government labeled China and Russia as the biggest challenges to US national security in its latest National Security Strategy and National Defense Strategy, and declared the reemergence of great-power competition. During this global crisis of COVID-19, certain American politicians, going out of their way to make "ammunition to win the great-power competition," have gone all out to oppose China in every possible way and tried hard to cover up America's embarrassment of ineffective epidemic control measures by smearing China, rather than focus on preventing the virus spread. As we can never wake up someone pretending to be asleep, perhaps the best way is to leave him alone and "not even turn our eyes in his direction," as the famous Chinese writer Lu Xun once said.
The disease has seeped down into the skin and should be treated before it gets worse. The world is still struggling with the COVID-19 pandemic, and all countries need to join hands in defeating it. We advise the American politicians with ulterior motives to stop the misdeed and change course before its too late. We also call on the international community to stay on high alert and take strong measures to prevent the American political virus from spreading to do more harm to the global anti-epidemic efforts and the normal international order.
Spanish Flu and COVID-19 – are there lessons for the world of work?
In the midst of the COVID-19 pandemic, many look to the Spanish Flu pandemic of 1918/19, which killed an estimated 50 million people, or 2,5 per cent of the global population. Are there lessons to be learned from the world of work perspective?
The Spanish flu did not start in Spain but was called that because Spanish newspapers were the first to report about it. From its presumed origins in a World War I military camp in the state of Kansas, United States, it washed over the world in three waves. The first, mild one in spring 1918, was followed by a second, more deadly outbreak between September and December 1918 and a third one at the beginning of 1919.
All countries were hit, although unequally. Samoa lost 22 per cent of its population, Spain 12,3 per cent and the US 6,5 per cent. In colonial India, the flu killed 6 per cent of the population, amounting to 18 million, roughly the number of victims of the First World War.
Similar patterns, similar measures
COVID-19 and the Spanish Flu both have struck a highly globalized and interconnected world where viruses easily travel on ships, carriers and trains, or – today – on airplanes. As 1918 was the last year of the First World War, the movement of troops and refugees was a significant factor in spreading the virus. In 2019/20, business and leisure travellers have been the main carriers.
The only measures to control the spread of the disease back in 1918 just as in 2020 were better hygiene, quarantine of the infected, "social distancing" and shutting down much of public life. This implied massive restrictions of civil liberties and paralysis and disruption of the economy.
In 1918/19 as well as today, the poorest and most vulnerable, who often lived in crowded conditions, with low paid work and little or no access to health care, were much more exposed to infection. They also suffered most immediately from drastic lock down measures, and were at a particularly high risk of losing their lives and their livelihoods.
Different impacts
The Spanish Flu happened at the tail end of the First World War, in a context of widespread chaos. The response to the crisis was uncoordinated, mostly local, with a high mobilization of civil society groups.
In industrialized nations, the economic impact was rather short lived. Eventually, the economic boom of the "Roaring Twenties" got many people back to work.
In other parts of the world, such as India and sub-Saharan Africa, the consequences were deeper and longer lasting. A shortfall in labour affected harvest and sowing. Food prices spiked, causing widespread famine and an increased flow of migrants into urban centres. This led to social unrest, strikes and rebellion against colonial powers.
What we can learn
Although the world is very different today, we can learn from the events in 1918/19 that a pandemic increases poverty and inequalities; this carries a social and human cost, which can have long term destabilizing effects.
Today, states have more possibilities to react, including through fiscal and labour market policies and tools, and the opportunity for international cooperation through the United Nations and their international partners.
Policies in response to the COVID-19 crisis need to address inequalities and ensure that poor, rural and marginalized communities are not forgotten. ILO's labour standards such as Recommendation No. 205, on employment and decent work for peace and resilience, provide the necessary framework.
The global economic and labour market problems arising out of the COVID-19 crisis suggest looking also at the economic crisis of the 1930s and reconstruction policies after World War II.
As a response to massive unemployment and destruction, the ILO promoted comprehensive social protection, including health care, and a variety of employment promotion policies based on the conviction that poverty anywhere constitutes a danger to prosperity everywhere.
These past responses can be an inspiration for recovery policies which have to be fair and – compared to the past – much more sustainable.