Vico's Revolutionary Thinking on Metaphysics, Machiavellian Political Analysis, and Historicism
"What is Truth?–Pontius Pilate
[yt_dropcap type="square" font="" size="14″ color="#000″ background="#fff" ] W [/yt_dropcap]e live in an Orwellian world of "post-truth" and "alternative facts" wherein the famous question of Pilate to Christ is repeatedly heard: "what is truth?" In effect it means that we no longer believe in truth and consequently we no longer believe in metaphysics, which is essentially a belief in, and a search for truth, as difficult as that may be.
Truth has become something "esoteric," kind of ancient quest which has now been superseded by a positivistic world based on empirical quantifiable science based on sheer utility. Truth is a commodity we can no longer afford in our "enlightened" modern times.
What seems to be one of the major preoccupations of current political analysis is the Machiavellian quest for power based on a philosophy that asserts that "might is right" and the "end justifies the means," that there are winners and there are losers. The winners bend facts and reality to their own convenience, at best they believe in relative useful short term truths, while the losers believe in metaphysics and its universal transcendent truths, a la Plato. In other words, Plato is passé and Machiavelli is in vogue. Take your option.
But there is a philosopher of the 18th century, the Neapolitcan Giambattista Vico, who offered another alternative to these two extremes. Yet many, even in his native land, have no clue of his philosophy of history, or simply ignore it. What good can come out of a Naples? Let's take a brief look at it.
Vico's New Science (1725) is a watershed to modern historicism. He was however too far ahead of his contemporaries to have any direct impact on them. They had already embarked on a Cartesian paradigm of reality which now pervades modern culture. We modern men can hear Vico's wake up bell much more clearly in the wake of what rampant rationalism has wrought on us.
For all the modernity of his philosophy, Descartes shared with the ancient Greeks a bias against history which held that history is not the proper subject of science; that it represents a dimension of being in which the question of truth has neither purpose nor answer. Within this historical tradition searching for absolute certainty there is no place for any knowledge based on the particularity of sensory experience and contingent historical events. Tradition and the senses are seen as sources of permanent deception and truth is not found in them.
Descartes was convinced that he had found the final basis of certainty in his thinking "I" (the famous "cogito ergo sum") which is beyond history and all its contingencies and delusions. The only way this "I" and its related ideas can get back to the physical world is with the help of mathematical ideas that determine it. There the true language of nature is to be discovered. In other words, truth is to be found in nature, not in history.
This ancient Greek tradition was now living under the cover of the Christian West. Descartes was trapped within it. The Greek world could not, and in fact never produced any kind of philosophy of history. It could not since it held that the contingency of historical events did not yield truth and could not therefore be the content of authentic philosophical reflection. When truth was sought in the empirical world, it was derived from the calculability and rationality of nature. Moreover, this drive to see truth only in what is uniform and not in what is contingent and changing (well symbolized by Plato's world of timeless unchanging ideas, the transcendent forms) led Greek historians to look for laws and continuities in history and to treat them as analogies to the uniformities of nature.
Herodotus finds in history the "law" that human hubris brings down divine punishment. This is analogous to the idea that there are limits within nature beyond which no man dare venture beyond. Thucydides, on the other hand, is even more radical in his pursuit of uniformity. He finds the historical process dominated not only by objective factors in politics and economics but also by impulses and passions driven by subjective psychological emotions. Thus the movement of history is subsumed to the movement of cosmic occurrences. The driving forces for both is the same.
Here Plato's remarks in Georgias is relevant. There he proclaims that a mathematical relation (based on timeless laws) governs the relation between gods and humans. Thus Thucydides also believed that regard for the timeless laws of historical movement gives a better view of what happens and what will happen, for it will always be in accord with human nature. In other words, to see the timeless in time makes prognosis possible and enables us humans to plan for our future.
The above, broadly outlined, was the classical view of history that greatly influenced Descartes. On one hand it holds that history is contingent, that it cannot be part of the orderly course of the cosmos and thus it is ultimately irrelevant to the question of truth. On the other hand, it also holds that history may be integrated into the cosmos but has to be seen in mere analogy to processes that are controlled by natural laws. Either way history per se is robbed of its driving force and is discredited scientifically.
The geniality of Vico's conception of history is that he turns the above upside-down. He calls his philosophy of history a science since for him history is not only a possible, but also a privileged object of science. In fact, for a noetic standpoint, he sees the natural sciences as burdened by a lack of truth. At least in the West, this is indeed a reversal of the usual movement in the search for truth. It has taken us modern and post-modern men some three centuries to realize that it is truly revolutionary.
Not that Vico rejects everything that preceded him. He accepts much that is normative in tradition, borrows from what is universally acknowledged and then makes new unexpected inferences. His beginning point is an idea for which he can formally appeal to Aristotle. Simply put, the idea is that real knowledge of something is present only when that something is understood to be caused and its causes and origins are known.
From this idea Vico draws a revolutionary conclusion and it is this: if knowledge is knowledge of causes and we can speak of truth only in as much as we can establish those causes, then properly speaking we may know fully only what we ourselves have made. That is to say, we can only do justice to the Aristotelian equation of truth and knowledge of causes when we ourselves are the cause of something. Therefore, since history is the sphere of human achievements wherein we function as causes, we can attain there to true knowledge as in no other sphere.
In this concern of Vico, to demonstrate that even the shadows of the most distant past may prove to have more truth than the exact sciences, we begin to sense the far reaching implications of his speculation. Let us explore briefly the most important of these implications. In the first place it is worth noticing that after Vico the very facticity despised by the Greek world is worth knowing and can in fact be accorded the privilege of truth.
For Anselm, the cosmos that God conceived and made (one and the same operation for God) was the object of truth. In other words, the truth consists of knowing the logos content of the world. Its content are not facts but their reference to the Logos. As we have observed, for Descartes the ontic giveness of the thinking I is truth of the first order, while deduced truths are secondary. So, in both Anselm and Descartes a form of being is the truth. In the former being as a conceived and made totality; in the latter being focused on the existing subject of thought. Something is true because it has a share in being.
With Vico it is otherwise: historical facticity is privileged to be the content of possible truth. We know this truth and its causes because we ourselves are the causes. Here the thesis is this: something is true as, and because, it is made by us. Secondly, Vico dares to light up even mythical prehistory with the torch of truth, despite the fact that objective knowledge of events is largely ungraspable in this sphere. He can do so because he is convinced that he has found a new and modern form of knowledge; a form of knowledge by now familiar to us as hermeneutics, a truth that is disclosed in the grasping of causes; a truth of "understanding" which is present when something that is related to us reveals itself to us.
For example, when we encounter another personal life that affects our own personality. Admittedly it is rare but it constitutes the essence of true friendship hardly graspable in a cold objective fashion. That is what Vico means when he says that we may find the principles of the prehistoric world within the modifications of our own human spirit. In other words, there is an analogy between prehistory and us that makes it intelligible.
This should intimate that properly speaking Vico is the grandfather of modern hermeneutics even if little or no credit is accorded to him in courses on mythology or history of religions. It is on the basis of Vico's speculation that Bultman attempts later the feat of demythologization and Jung that of the interpretation of myths and the archetypes of the human mind. Even if Vico does not use the term "understanding," it is obvious that he has entered the field of hermeneutics to break through to new modern aspects of human experience: humanity can comprehend history because history derives from it.
Vico's speculation is nothing less than the proclamation of the historicizing of the understanding of reality. The modern age is the story of the implications deriving from such a view of reality. This view was so novel that it went largely ignored.
Here we should take notice that throughout his speculation Vico's anthropology remains always anchored to a theological base. That such is the case can be gathered from his restriction of the human knowledge of truth to the knowledge of history. The world of nature remains accessible only to the divine insight, since God created nature, not us, and therefore only God can see it as his work.
Even when Vico asserts that we may know history as "spirit of our spirit," he never means to say that history can be regarded wholly as our own creation. On the contrary, he says that treating the historical past as a kind of objectification and echo of our own spirit is possible only because our spirit is privileged to have a part in the divine Spirit and is thus put in a position to see in history the providence of God and the thoughts of his divine spirit. In other words, the meaning of history is manifest to our spirit to the degree that we look to providence.
A corollary to the above view is Vico's rejection of a conclusion that one may be tempted to draw from his anthropological outlook, namely that within modernity philosophy can replace theology as the representative of the human spirit. Vico expressly opposes the notion of the rationalistic philosopher of history Polybius (second century B.C.) that religion becomes unnecessary when philosophers undertake the explanation of the world. Vico argues that philosophers did not suddenly fall from heaven but emerged from an intellectual tradition rooted in religion.
By taking an anti-Cartesian stance Vico is basically saying only a belief in providence can relate us to the orders of family, tribe, and nation. It is only when these institutions are transparent and let the divine planning that is operating in them shine through that they can bind us together. The very semantic meaning of the word religio in Latin is "to bind together." So, despite Vico's important principle that things are true and perceptible only for those who cause them, humanity is never for him the wholly autonomous lord of the history that it creates. His concept of providence give things a different aspect: humanity meets itself in history because it is built into it as the agent of providence and therefore it can perceive the earlier self-manifestation of providence.
Vico's most important hermeneutical insight is that human beings cannot be explained objectively, they can only be "understood." The element of freedom in human nature resists the reduction to object of observation. Indeed, understanding is radically different from explaining. I can only understand and empathize with the personal life of another only because I have the same personal structure of being. Since I have a responsible relation to the meaning of my existence (i.e., to its logos), I am able to understand others in a similar relation. I can be affected by the boredom and emptiness, the failure or success of others and can understand that other beings are also called, like myself, to grasp their own destiny (in theological language, their salvation) with the same fear and risk of failure, the same hope of success.
This solidarity is underpinned by the same life-agenda, the same human journey from cradle to tomb. The journey into the self is a universal journey as Dante too well understood. Moreover, the ability to understand rests on a relationship or analogy between those who understand and those who are understood. In more literary terms, this idea of congeniality is the psychological superstructure of the basic Vichian literary, anthropological insight that readers and/or commentators are in solidarity with an author. Simply put, this is the solidarity of a common humanity. Both reader and author are bearers of personal life and marked by the gift and fear of freedom.
The most basic Vichian principle that we can derive from this hermeneutics is that people, being intrinsically free, cannot be explained, they can only be understood. In turn this means that in practice I first need to understand myself if I am to understand others. How can I possibly speak seriously about the guilt of others if I loath to face my own? So the question becomes: how do I get to know myself? As per the above outlined Vichian hermeneutical principle, self-knowledge cannot be reached by mere self-analysis focusing obsessively and narcissistically on my self (as much self-help literature would suggest), rather I will begin to discover it in as much as I get to know the world in me and myself in the world.
Sadly, the me-generation of the seventies and eighties and beyond, so concerned with its "life-style," has yet to discover that Christianity is psychologically much more sophisticated in its insistence that paradoxically one finds oneself when one loses oneself, and that narcissism inevitably leads to selfish egotism. Presently we have a president in America who exemplifies that kind of narcissism.
As I encounter others, they become mirrors for me in which I may more clearly see myself. Medieval and Renaissance Man had no problem understanding that we know ourselves only in humanity, and life teaches us what that is. Action is needed to affect the world and in turn let the world affect us. In other words, we can never know ourselves directly by contemplating our navel in a lotus position. The process of self-knowledge begins with a detour, via and encounter with history. The basic reason for this detour is that we are never "objects" of knowledge, not even of self-knowledge.
Only free beings can understand other free beings. We understand ourselves only in as much as we attempt to understand others. Which is to say, the world is a macrocosmic reflection of me and I am a microcosmic reflection of the world; the inner and the outer are analogous. I receive self-awareness by encounter with the world. This is particularly true of the world of history which as the human sphere is my direct analogue. Even more simply expressed, my life-history reflects the history of human-kind. Only thus can the Bible or others' autobiographies have anything to say to me personally. Vico for one wrote his autobiography with such an hermeneutical principle in mind.
It should be stressed here that this Vichian understanding of one's humanity as grounded in historical reality is very important in the writing of a human history, i.e., in the writing of what Man has achieved in the world, be it the history of science, or of art, or of law, or government, or of any other cultural artifact. In other words, when an author writes such a history he has to keep in mind that in relation to history Man cannot document himself as a mere object. As an historical being I am constantly included in my understanding of history.
We experience ourselves only by the detour of encounter with history, but the opposite is also true: we experience history only by the detour of self-understanding. That is the Vichian hermeneutical circle. As Vico himself aptly puts it: while it is true that Man makes history, it is also true that history makes Man. The way I see myself is influenced by the course of history. Such a course may produce a Hegel with the vision of Man as a spiritual being, or a Marx with the vision of Man as constituted by economics but marching toward some ultimate purpose, be it only social justice. These pre-judgments are practically inevitable for they are directed by Man's understanding of himself.
The understanding of history can never be "presuppositionless." When the historian claims that he has broken free from the presuppositions of his self-awareness, he is no longer viewing human history but a degenerated form of pseudo-nature. Only as a bearer of freedom can the historian understand history as the sphere of freedom. But that freedom ought not be understood as an abstract kind of "choice."
"Pro choice" by itself is a meaningless statement, for choice always implies commitment to something. Choice without responsibility and commitment transforms freedom into license. Confusion about this important distinction abounds in so called free democratic societies, but calling ourselves free ought to mean an ability to pursue a goal, to actualize ourselves by grasping our destiny as humans, for in the final analysis, what we know or don't know of our nature and the goals of such a nature inevitably affects the way we view and interpret other people and even history as a whole.
As an historical being the author of a human history has to bring himself to the understanding of history. Many scientists find this kind of Vichian hermeneutics uncongenial. They shun it since their pride and joy is Cartesian rationalism in tandem with a condescending attitude toward what is alleged to be a "retrograde and primitive" mytho-poetic mentality steeped in magic (usually understood as mere superstition) and religion. They have no use for authors such as Nikolai Berdyaev who always keep in mind the non-objectifiable element of freedom in history and present myth as a deeper reconstruction of life; for indeed myth grasps a dimension of human life that is simply inaccessible to an objective scientific study.
An exclusively objective kind of history is inconceivable, for there will always be a need for mystification, a longing for worlds beyond that secretively direct things. That longing derives from the fact that the subjects are included in the history they seek to know and, unless they are mere robots with no feelings and emotions, they are bound to feel and disclose the historical in themselves. Berdyaev for one points out that penetrating the depths of the ages means to penetrate the depths of the self.
As Vico has well taught us, history presents itself from within by recollection of the origin, goal and meaning of our existence. He was the very first philosopher in the West to understand, way ahead of Cassirer, that myth forms an element in all historical interpretation, and that it a nefarious intellectual habit to pose the dichotomy of poetic myth and "objective" history.
It is that false dichotomy that renders many modern history textbooks distasteful to most young students. They have intuited that those texts which present themselves as "scientific" fail to grasp the understanding subjects share non-objectively in historical understanding; that the author and the students of history too are integral part of history; that behind the illusion of complete unbiased documentation and geo-political analysis, there is a human being who is also concerned at some level with actualizing meaning of some kind. The mere writing of a history text points to it. And meaning relates to the totality of being.
Indeed, in all historical understanding of details a preliminary attempt is made to grasp the whole of history and its meaning. Willy nilly, these subjects who choose what they deem important out of the millennial vortex of history, are involved in an "act of faith" which cannot be objectively explained as is the case in science. These geo-political analysts delude themselves that it is all scientific and objective. But there is a bottom rock "act of faith" even on the part of science.
From the above we can confidently assert that since Vico's speculation on history the investigation of human existence and its history in the sense of objective science is no longer feasible and that moreover human existence as a whole is subject to the Vichian hermeneutical law of understanding.
In other words, from Vico on human existence has to be disclosed by way of understanding rather than by way of explanation. It is here that historicism touches the circle of science. Science, on the other hand, in touching the circle of history has to grasp that we can understand humanity and its history only in a venture. Individually, this courage for venturing on a journey of self-knowledge and actualization of meaning can be drawn from the basic realization that the secret of humanity is also our own secret.
Joker &the Pathology of Violence
JOKER, director Todd Phillips and renowned actor Joaquin Phoenix's new take on an infamous comic book villain, will hit the big screen this weekend. It has garnered prestigious awards (such as the Golden Lion), laudatory critic reviews & is expected to attract hordes of eager moviegoers. However, JOKER has also inspired ominous think-pieces from publications such as The Atlantic and Vox. Additionally, the US military and the NYPD have expressed concern that the film could inspire violence.
These detractors of JOKER are arguing that the film glorifies "incel violence" and is thus likely to inspire acts as incel violence. This logic has been used ad nauseam to condemn everything from comic books, to video games, to martial arts, to Marilyn Manson to hip-hop. No credible study has proven that art that portrays violence causes real-world violence. Some people may point out that extreme outliers, like white-supremacist music, could cause violence. However, it would be more logical to argue the opposite: people who compose and listen to white-supremacist music were already enmeshed in a violent ideology. Likewise, genocidal propaganda tends not to focus on explicitly glorifying violence for violence's sake, but in portraying groups of people as sub-human (Tutsis being compared to roaches, Jews being portrayed as greedy and treasonous, etc.). It's thus a process of long, gradated inculcation. As Nazi propaganda chief Joseph Goebbels realized, there's no reverse-Ludovico Technique that can magically turn people into killing machines by quickly showing them a two-hour film.
Now, it is true that a few violent criminals have cited works of art as inspiration for their actions. This is statistically inevitable, but insignificant. There are bound to be a few outliers who have bizarre interpretations on art, just as there are a few people who have been inspired to commit acts of terrorism based on personal interpretations of religion or politics. It's no more logical to suggest that we ban violent video games or art because of mass shootings than to suggest we ban Buddhism because of Aum Shinrikyo's gas attack on the Tokyo subway, or that we should ban Irish patriotism because of the IRA. Furthermore, some violent lunatics have been inspired by works of art, such as John Lennon's killer citing Catcher in the Rye, that aren't even violent in nature. Clearly, the people who commit mass killings are incredibly unhinged individuals who are in a violent frame of mind, regardless of what media they consume. Likewise, 99.99% of people who play FPS games or who watch slasher flicks aren't going to go on a shooting rampage or create a torture dungeon in their basement.
To return things to JOKER itself, the film in no way "glorifies" violence. For starters, half of the violence is inflicted on the main character (the "incel hero"); there are two scenes where The Joker gets jumped mercilessly and a third scene where he gets sucker-punched in the face. The violent acts that The Joker himself commits are portrayed in a very gruesome manner (in one scene with The Joker and a neighbor of his, the violence isn't even shown, but is merely implied). When The Joker bashes someone's head in or shoots someone point-blank, there are no crass jokes, inspirational music or voiceovers quoting The Art of War. The plotline doesn't imply any justification for the killings. When someone gets killed in the film, audience-goers don't hoot and holler like they would in a screening of a zombie film or a Nazi-revenge flick like Inglorious Basterds. Rather, there is an awkward pall of silence in the theater at the nihilistic spectacle.
JOKER makes it very clear that the title character's violence is motivated by nothing but his utter insanity. The Joker descends into a killing machine after being released from an asylum and after he stops taking seven different psych meds (which weren't helping him much, anyway). When being interviewed, he admits that he isn't compelled by any ideology whatsoever. Rather, The Joker literally views the act of killing as a joke.
Nor does The Joker gain any tangible reward for his violence; he gets fired from his job, arrested, hit by an ambulance and committed to an asylum as a direct result of his actions. Joaquin Phoenix's character gets a thrill from the media coverage that his killings elicit (and a standing ovation from fellow thugs in the film's penultimate scene), but that not's a real reward, but rather a feeling that many real-life killers in fact get when they are portrayed in the news. For instance, the as-yet unidentified Zodiac Killer literally played games with Bay Area news outlets, sending them letters that boasted about his kills, contained cryptic puzzles and threatened to blow up a school bus if he didn't receive even more media attention. Many other serial killers who were apprehended were found to have hoarded newspaper clippings that documented their crimes. Similarly, coverage of a mass shooting often inspires "copycat mass shootings". The takeaway from this is that the media should be careful about inadvertently turning stories about mass shootings and terror attacks into personal biographies of the killer. When covering these kinds of attacks, some news outlets, like The Young Turks and The David Pakman Show, deliberately choose to blur the killers' faces and avoid naming them, so as not to give the killers the attention that they wanted to garner and to avoid inspiring other violently-deranged individuals who crave attention.
The fact that JOKER doesn't merely portray the villain as an Evil-Incarnate caricature doesn't mean that it is therefore glorifying violence. The audience is meant to sympathize with The Joker when he get jumped without warning or when he talks about the crippling depression that he has felt for literally his entire life. There are scenes showing The Joker comforting his mother and entertaining sick children. The mere fact that The Joker is portrayed as a full human being, good traits and bad traits, doesn't mean the film is justifying how he releases his violent rage. No human is evil 100% of the time: there is no villain who tortures hamsters 24 hours a day, 7 days a week. It is only by studying the causes of violent criminals' various motivations that we can ever hope to ebb the tide of violence. Most violent criminals have suffered from childhood abuse, childhood poverty, a missing parental figure, bullying and/or mental illness (The Joker had to deal with all five of these traumas). By empathizing with these plights, we can create programs (drug treatment programs, stamping out bullying in school, removing children from abusive households, etc.) that can reduce violent crime.
It's not comfortable to acknowledge that history's most evil people had humanity or that societal norms (like persecuting people, tolerating child abuse or underfunding mental illness and addiction treatment programs) can fuel violence. It's evident that Todd Phillips, through his direction and screenplay, and Joaquin Phoenix, through his tortured portrayal of The Joker, meant to give us a glimpse into the mind of a demented killer, not so we can sympathize with the protagonist's brutal violence, but so we can sympathize with the myriad factors that drove the protagonist to criminal insanity. The nearly uniform media portrayals of mentally-ill individuals as Pure Evil only serves to misinform the public and to scare those suffering from mental disorders from seeking help. Hopefully, the discussions being generated by JOKER will encourage people to learn more about complex diseases like schizophrenia and to be more proactive in reaching out to loved ones who are displaying signs of mental anguish.
Women outnumber men in higher education but gender stereotyped subject choices persist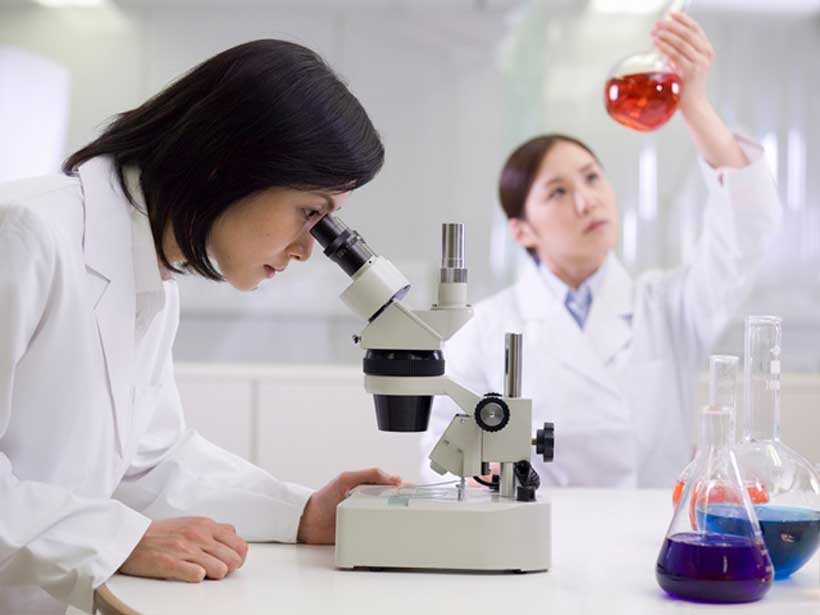 Education is essential to achieving gender equality. From the earliest schooling to the highest levels of post-graduate study, education influences the opportunities that can shape people's lives.
This is why education and training of women is one of the 12 critical areas of concern in the Beijing Platform for Action, while target 4.5 of the Sustainable Development Goals (SDGs) calls for the elimination of gender disparities in education by 2030.
In the UNECE region girls tend to outperform boys in terms of learning outcomes in schools, and women outnumber men in tertiary education (university level and beyond) in almost all countries of the region.
Women remain in the minority, however, as students of stereotypically "masculine" subjects such as ICT and engineering, although in recent years they have begun slowly gaining ground.
Tertiary level graduates
In 39 out of the 47 UNECE countries with data, more than 55 per cent of tertiary graduates are women. Iceland has the highest share, with 66 per cent women. Seven countries are close to gender parity, with the share of women ranging from 48 to 55 per cent, and only in Uzbekistan are women in a clear minority, with 38 per cent of tertiary graduates.
After decades of increase in women's participation in higher education, women substantially outnumbered men among tertiary level graduates in most countries by 2012. Since then, women's share has declined in 32 out of the 47 countries with data. Whilst in Azerbaijan and Turkey fewer than half of tertiary graduates were women in 2012, more women have entered tertiary education in these countries since and the 2017 data already show gender parity there.
Subject choices of women and men
The subjects studied at tertiary level by women and men can reflect stereotypes of "masculine" and "feminine" subject areas. Some subjects may be preferred by potential employers and may affect occupational segregation once graduates enter the labour market. Information and Communication Technologies (ICT) and Engineering, Manufacturing and Construction (EMC) are two broad groups of subjects where male students have historically predominated.
Women remain a minority among ICT students in the UNECE region, with percentages ranging from 11 in Belgium to 33 in Greece. The four countries with the largest share of women among ICT students are all in the Balkan region. Among students of EMC, the share of women is somewhat higher, but still falls far short of parity, ranging from 14 per cent in Georgia to 44 per cent in North Macedonia.
In both of these subject groups, the recent trend shows small gains for women in some countries but reductions in others. Overall, progress towards gender equality in these two typically male-dominated subject areas is uneven and slow.
UNECE Beijing+25 Regional Review Meeting
Progress in achieving gender equality in education will be one of the areas in focus at the upcoming Beijing+25 Regional Review Meeting for the UNECE region, with a particular emphasis on how women and girls can enter currently male-dominated fields.
The Beijing Declaration and Platform for Action of 1995 (Beijing Platform for Action) is the most ambitious road map for the empowerment of women and girls everywhere. In 2020, it will be 25 years since the Beijing Platform for Action outlined how to overcome the systemic barriers that hold women back from equal participation in all areas of life.
The Beijing+25 Regional Review Meeting (29-30 October 2019) will take stock of where the UNECE region stands on keeping the promises of the Beijing Platform for Action. Bringing together government representatives and key stakeholders from the UNECE region, the meeting will tackle a number of obstacles that keep girls and women from realizing their full potential. UNECE is joining forces with the UN Women Regional Office for Europe and Central Asia to deliver a two-day multi-stakeholder meeting to exchange concrete policies to accelerate the realization of gender equality. The outcomes of the meeting will feed into the global review of the Beijing Platform for Action taking place at the sixty-fourth session of the Commission on the Status of Women in New York from 9 to 20 March 2020.
Call for Action from Leaders and Business on Violence against Women
Spiralling levels of violence against women in Africa require immediate action from governments and businesses, including tangible measures to create safe spaces, experts from across the continent told the World Economic Forum on Africa today.
Protesters in South Africa have taken to the streets and social media to demand action, following the rape and murder of a Cape Town university student who was attacked in a post office. Uyinene Mrwetyana was just the latest of many victims of brutal assaults in a region where approximately 45% of women and girls over 14 years have experienced physical or sexual violence.
"I'm dumbfounded by the idea that we can continue with business as usual," said Namhla Mniki-Mangaliso, Director of African Monitor, who urged technology companies to take a lead in delivering solutions. "It would take a click of a finger for a tech company to say we are going to deploy a software that can assist us with an emergency response system for poor women in South Africa free of charge."
The potential for technology to help in the fightback highlights the need for businesses to think creatively, given that cyberbullying can also contribute to discrimination in the first place. Mniki-Mangaliso said the wider business community should also step up to the plate by backing a gender-based fund to address the deep-rooted problems behind the rising tide of physical and sexual assaults.
Hafsat Abiola-Costello, President and Chief Executive Officer of the Women in Africa Initiative, said Africa could learn from China, where decisive action was taken to ban harmful practices like foot binding and polygamy. African governments, by contrast, too often fail to enforce bans on polygamy or genital mutilation, thereby reinforcing a culture of discrimination against women that becomes embedded from childhood.
The failure to protect women is not just a moral issue; it also comes with a high economic cost. "Who drives African communities? It's our women. Our women can drive Africa's development, if given the chance, if protected, if their rights are respected," Abiola-Costello said. "Africa missed the first industrial revolution, we missed the second, we missed the third. If we don't address this issue, we will miss the fourth."
Obiageli Katryn Ezekwesili, who spearheaded the #BringBackOurGirls campaign in Nigeria and is a fellow of the Robert Bosch Academy, said calls for women to help drive African development will simply ring hollow if violence is not addressed. "The world lacks the moral pedestal to stand on to ask girls to aspire if we cannot have the back of those who are vulnerable," she said.
With 16,000 deaths due violence against in women every year in South Africa alone, Akudo Anyanwu, Associate Dean at Johns Hopkins University, said: "Our presidents and the leaders in government need to come out and take a position. We need to have our leaders come out and call crimes a crime."