An Assessment of the Initial Caligula Presidency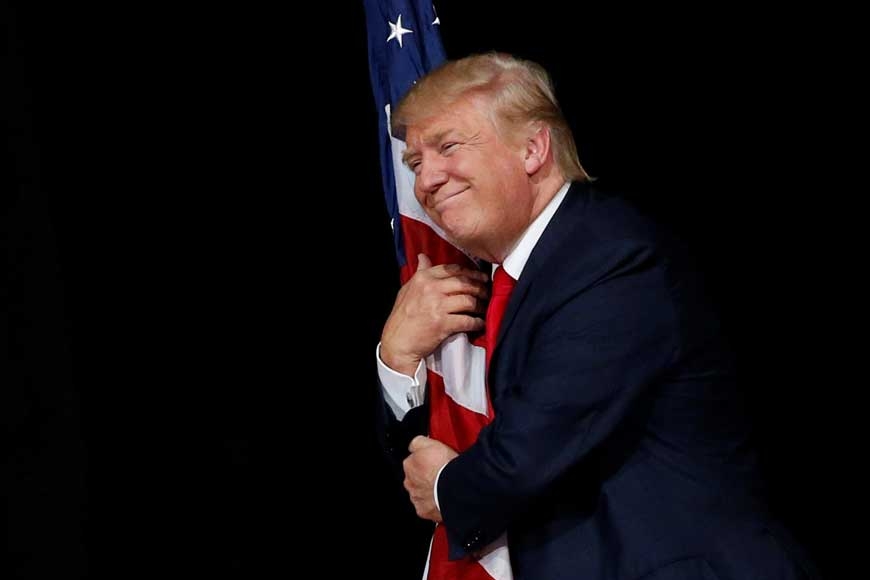 [yt_dropcap type="square" font="" size="14″ color="#000″ background="#fff" ] F [/yt_dropcap]or five weeks now we all have been observing, mystified and incredulous, the spectacle of a deranged president and his administration, whom I have dubbed "The Caligula Presidency," ready to "deconstruct" the world structure that has governed the Western world for seventy years or so after World War II. The very survival of democracy seems at stake. Perhaps it's time to make a preliminary assessment and ask ourselves what do we really know for sure by now.
Well, we know this: that a number of Trump's campaign aides have links to Russia, that Trump habitually lies about everything (crowd size, the weather, about things he has said and what others have said), that his word is not trustworthy, that he has said he does not know Putin but at the same time has stated that he does know him, that Russia almost certainly interfered with the US presidential election.
The first question that arises is this: if Putin is indeed blackmailing Trump, is that by itself enough to brand Trump a traitor of sorts? Yes, if the evidence comes up that he was working with the Russians to rig the election, then he'll be in trouble no matter how much he cries "fake news." He may be led out of the White House in handcuffs. To be sure, that has never happened before in American history, and he will continue to be considered innocent till proven guilty, but there is always a first time. We never thought we would see a sitting president resign in disgrace in 1973.
Meanwhile his approval rating sits at 38%, the lowest of any beginning president in memory. Proportionally, and as expected from a psychopathic liar and narcissist, the paranoia increases by the day and insults via tweet have become more frequent. Consequently, he has made numerous enemies, all those whom he can least afford to have as enemies at the moment: the press, the New York Times, The Washington Post, the CIA, just to mention a few.
The second urgent question that arises is this: will all this damaging stuff, not excluding the psychiatric one, move enough politicians in Congress, in both parties but especially within the Republican party, to initiate an impeachment procedure, or perhaps a forced removal? Pence would take over, Ryan would become vice-president, and Trump is put to pasture. Almost an idyllic scenario, but perhaps too idyllic; we need to keep in mind the "tremendous" ego of the king of the deal and reality shows galore.
Let's look briefly at the charges that could be levelled to impeach Trump or force him to resign. In the first place he would have to be deemed incompetent to carry on the functions of his office. We are getting quite close to that. Then there is the above mentioned suggestion that he may have committed treason via collusion with Russia. Those ties are both political and financial. So he could be charged with enriching himself while holding office. What increases the suspicion that such may be the case is that he has already violated the emolument clause which forbids sitting presidents to have conflict of interests and retain financial interests with foreign powers in order to enrich themselves. Based on that single charge, an impeachment procedure could be started tomorrow.
The method of impeachment is actually rather simple: the House impeaches or brings forth the charges, the Senate conducts the trial. Two presidents have been impeached by the House but acquitted by the Senate: Andrew Johnson, (who followed Lincoln), and Bill Clinton. The charges have to be considered "High Crimes and Misdemeanors," a rather non specific reference, assuming that one knows what a crime or misdemeanor is when one sees one.
As things stand now Congress, which is controlled by Republicans, is in no hurry to start any impeachment procedure. The House Judiciary committee has blocked calls for an independent inquire. Congress are happy to pass bills pleasing to their sponsors and are using the chaos in the White House as a convenient cover for the disservice they are doing to the country and the people as a whole. But that could change with the next congressional elections in two years.
Perhaps things will change sooner than we think if the "alternate enemy," the press, say the "Failing New York Times" of the "Overrated Washington Post," as Trump dubs them, uncover something salacious and the GOP turns on him. In ancient times, even the Praetorian guards and the Senate turned rather viciously on a couple of emperors. For example leaked video of a sitting president being urinated upon when conducting his Beauty Pageant in Russia, may start things rolling. He will continue to deny it, as he has already done, but it will not be the being urinated upon that will bring about the impeachment, but the lie about it. At that point the Republicans may relent and let the Democrats do the dirty work they are so reluctant to initiate. After all, they created the Frankenstein.
So, which will bring Trump down: treason, conflict of interests, unpopularity, sheer incompetence, derangement? Hard to say. Historical events are hard to predict. He may engineer a war to gain a long-term boost, or at least have Bannon think of a good one, one involving civilizations and continents, one for which he will take credit, if not responsibility. In that case his sycophantic Congress may hold on to him a bit longer, till he has destroyed and "deconstructed" the whole traditional US government apparatus. The danger, of course, is that once a deranged president has started a third world war, replacing him will be an exercise in futility. It will be too little too late. Then we shall see the return of the gods. Meanwhile stay tuned.
WEF calls for new partnerships to generate private capital for fragile communities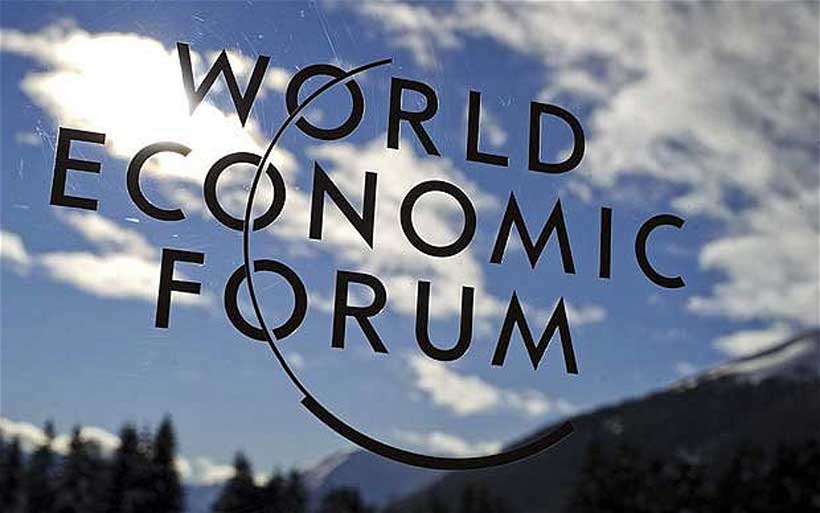 The World Economic Forum released today a paper that calls for new collaboration between humanitarian and development organizations, businesses, investors and entrepreneurs to make a difference to the lives of the nearly 1 billion people living in fragile and conflict-affected settings worldwide.
 
Cultivating Investment Opportunities in Fragile Contexts: Catalysing Market-Driven Solutions to Strengthen Community and Economy Resilience outlines a practical approach to how organizations can build the capacity and strategic thinking needed to develop a sustainable business case for solutions that have the potential to unlock new sources of finance to reach impact at scale.
 
"It takes more than a single intervention to unleash transformational change in complex ecosystems. To truly leverage the potential for positive and sustainable social impact while meeting investor demand for returns, new ways of collaboration across sectors are needed," said Børge Brende, President of the World Economic Forum.
 
The IKEA foundation is a partner of this initiative. Over the next three years the partnership will develop innovative business models and investments that strengthen local economies and increase the self-reliance and resilience of the most vulnerable communities and economies.
 
"We support the World Economic Forum because of our mutual goal to improve the lives of people who are affected by crises, including those who are forced to flee," said IKEA Foundation CEO Per Heggenes. "We believe that together we can help attract the investment needed to strengthen fragile communities and empower the people who live in them to rebuild their lives and create a better future for children and their families."
 
The joint discussion paper is an evolution of the work initiated by the Forum's Humanitarian and Resilience Investing (HRI) Initiative, which was launched at the World Economic Forum Annual Meeting 2019 in Davos-Klosters, Switzerland.
 
As a first step, the initiative will operationalize the Organizational Readiness Playbook launched in 2020, and bring together a cohort of pioneers from humanitarian and development organizations, donor governments and development finance institutions to increase organizational capacity for HRI.
 
The initiative will also support investment opportunities targeting HRI to meet investor criteria and attract the commercial capital needed to reach scale. It will further facilitate the development of new tools, research and resources, including the standards, common terminology and analytic frameworks that allow for systems-level impact measurement.


Von Der Leyen Condemns 'Russia's Blackmail' on Food and Fuel
Ursula von der Leyen, President of the European Commission, denounced Russian aggression and its use of "hunger and grain to wield power", in a special address at the World Economic Forum Annual Meeting 2022.
"Global cooperation is the antidote to Russia's blackmail," she said.
Her message focused on strategic priorities for Europe since the invasion. Boosting military spending is one such initiative. "We have to invest much more in solid European defence capabilities," von der Leyen said. While NATO remains the world's strongest military alliance, European spending on defence has not kept pace with recent increases by the United States, Russia or China, particularly since the 2008 financial crisis.
Increasing that spending – with a particular focus on the interoperability of nations' defence investments – can help strengthen the region's ability to defend itself from such threats.
She pointed to other key initiatives such as promoting green power, ensuring the resilience of supply chains and promoting food security. In terms of energy, she said, the crisis in Ukraine has galvanized Europe's embrace of renewable sources and diversification of its energy supply.
RePowerEU, a €300 euro plan launched last week by the European Commission, aims to accelerate the green transition by nearly doubling Europe's energy consumption from renewable sources by 2030.
Ultimately, "hydrogen is the new frontier of Europe's energy network", von der Leyen said.
Europe must respond to additional knock-on effects of the war, such as rising food prices, as Russia has confiscated Ukrainian grain and blockaded other food exports. Europe is helping by providing revenue, increasing its food production and supporting other regions such as Africa in becoming less dependent on food exports.
Technology can be a part of the solution to food insecurity to boost "climate-smart" agriculture. Vertical farming and precision irrigation are among the initiatives that can improve access to food in climate-responsible ways.
In a conversation with Klaus Schwab, Executive Chairman and Founder, World Economic Forum, von der Leyen noted that she could see a long-term future in which Russia found a path back to alignment with Europe.
"This brutal invasion is standing up against the leadership in Russia," she said. The people of Russia, who ultimately will control the nation's future, are the ones who will decide the nation's way forward. If, in the future, the nation embraces "rule of law and respect for the international, rules-based order, it's a clear yes", she said.
Stoltenberg: Freedom Must Come Before Trade
NATO Secretary-General Jens Stoltenberg, in a keynote speech to the World Economic Forum Annual Meeting 2022, told participants that the brutal war of aggression on Ukraine has shattered peace in Europe, triggering an historic enlargement of NATO.
"NATO has two fundamental tasks in response to Russia's aggression: providing support to Ukraine and preventing the war from escalating," he said.
"Since Russia's invasion, NATO has significantly stepped up support – with billions of dollars of weapons and other assistance to help Ukraine uphold its right to self-defence as enshrined in the UN Charter."
"We may have been shocked by Russia's brutal invasion. But we should not be surprised," he said.
Stoltenberg pointed out that the invasion was one of the "best predicted" acts of military aggression ever, adding that NATO shared intelligence and made it public for months "to warn about Putin's plans".
"Russia's attack on Ukraine is part of a pattern over many years – the use of military force to achieve its political aims: the destruction of Grozny; the invasion of Georgia; the annexation of Crimea; and the bombing of Aleppo."
"In response we will defend every inch of NATO territory," he said.
He laid out a series of significant actions taken by NATO – increased defence spending, deployment of combat battlegroups in the eastern part of the alliance and placing 100,000 troops on high alert. And, for the first time ever, a US Amphibious Ready Group has been placed under NATO command.
"NATO's response is not to provoke conflict but to prevent conflict and preserve peace," he said.
Referring to Finland and Sweden's historic decision to apply for NATO, he said: "President Putin wanted less NATO on his borders and launched his war – and now he is getting more NATO on his borders."
"Today, close to 600 million Europeans live in a NATO country, with the alliance protecting about 93% of the EU population," he added.
In a question-and-answer with Børge Brende, President, World Economic Forum, after his speech, Stoltenberg pointed out a key lesson of the war in Ukraine that economic relations with authoritarian regimes can create vulnerabilities.
"Freedom is more important than free trade," he said, and "the protection of our values is more important than profit."
He said the World Economic Forum has brought the global community together for half a century to address some of the world's most difficult problems. "Today we need this spirit of Davos more than ever."