[yt_dropcap type="square" font="" size="14″ color="#000″ background="#fff" ] I [/yt_dropcap]t is quite puzzling to reflect on the fact that both in Moscow and Washington the reaction to ambassador Kislyak's imbroglios are exactly the same, at least at first sight. Both governments are both trying to minimize the importance of the revelations: it is a witch hunt fueled by fake news. It is all motivated by resentful Democrats and the liberal media who have not resigned themselves to having lost an election, they claim.
Russia's foreign minister, Sergei Lavrov has declared that "all this is very much reminiscent of a witch hunt and the McCarthyism era which we all thought was long gone." Trump too has invoked the specter of McCarthyism alleging that President Obama had his phone tapped during the presidential campaign. Something denied by the FBI and all the other intelligence agencies. Really?
This similar reaction coming, mind you, after Attorney General Jeff Sessions recused himself from any investigations into alleged Russian interference in the presidential election. The same can be said for those geo-politics' experts who continue to characterize the Trump-Russia relationship as "fake news" fueling a "new fake cold war."
But if we take a second hard look we may detect a fundamental difference. In the United States, the suggestion that Sessions was not forthcoming with the Senate hearing was enough to force him to step aside from potential probes, regardless of what he and Kislyak discussed. In Moscow, on the other hand, the accusation by the US intelligence community that Russia has interfered in the presidential election, has never been acknowledged. Moscow regards all questions about Trump's ties to Russia as symptoms of hysteria, bias and Russophobia by the American political establishment. As they see it, that's what has caused the ouster of Mike Flynn and the recusal of Jeff Sessions.
But the suspicions that something more sinister is going on persist. Trump and his administration have so far refused to acknowledge the US intelligence community's conclusion that Russia helped Trump with his election to the presidency, that Russia favored him over Clinton and actively acted on that preference.
In Moscow, the suggestion of collusion between Trump and Russia, or that of a possible blackmailing into cozying up to Putin, is regarded as a hangover from the Obama administration which was attempting to relegate Russia to the humiliating role of a powerless subservient nation.
Be that as it may, and eventually it will all come out in wash, the logical question persists: which is it, fake news or witch hunt? If it is fake news, then witch hunt makes no sense because there is nothing there to begin with and go hunting about; it's a road to nowhere. If it is witch hunt, then fake-news makes no sense; there must be something on which the charges, false or true, are hanging. But it seems that common sense and logic is not a strong suit within the Orwellian world of both Moscow and Washington nowadays. It's an alternate reality based on alternate facts.
The alternate facts work thus: you throw out an hypothetical criminal fact which in fact has not happened, then you say that if in fact it had happened, and we don't know that, we then ought to urgently investigate it. So a distraction is created, the press goes chasing after the rabbit that is the hypothetical fact and forgets about the real investigation originally being pursued, i.e., the Russian connection. This rather deranged clever by half mode of thinking seems to have worked well for Trump, so far and the press has fallen for it. He is hoping, of course, that it will continue working for him, proving that he and Putin are the most brilliant men on earth. It remains to be seen if the whole US population is so naïve, and has been infected by the virus of a post-truth era, to the point that they will continue believing such a ruse. History will eventually render its verdict. Stay tuned.
Comey treated in Thuggish Mafia Style by the White House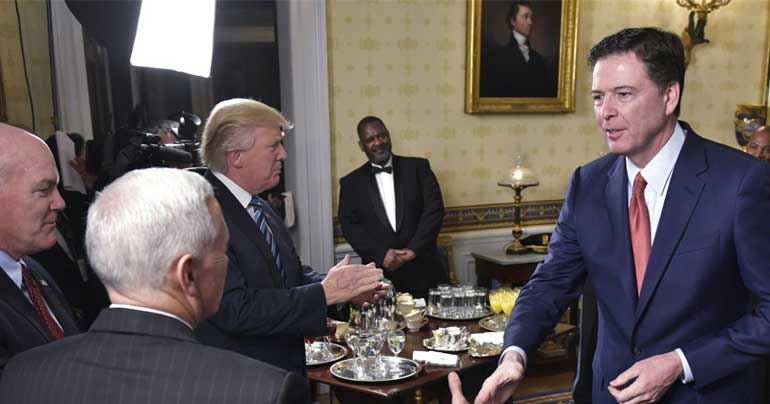 Former FBI Director James Comey is furious at the lack of respect the White House has showed him by the way he was fired, worthy of a Mafia operation, sources confirm.
Trump's Dumb Ideas for Economic Growth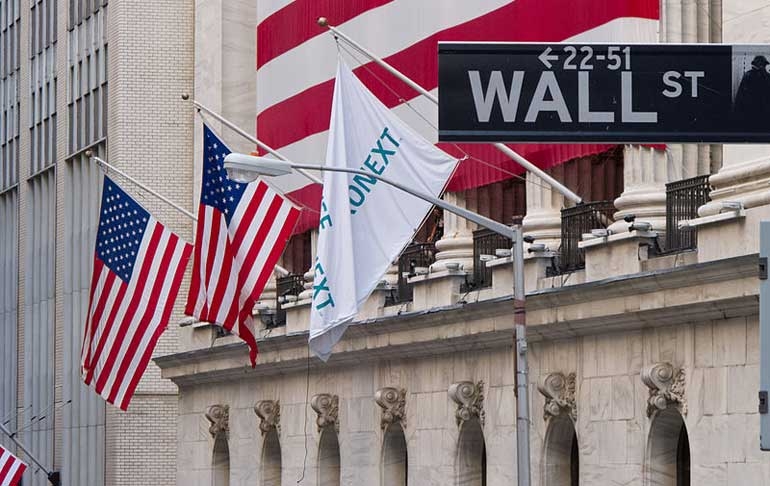 [yt_dropcap type="square" font="" size="14″ color="#000″ background="#fff" ] I [/yt_dropcap]f there's an economic idea that Donald Trump and his economic advisers continually reiterate it is that slashing taxes inevitably leads to economic growth. Let's see how true this idea is.
The Demeaning of the Office of the President
[yt_dropcap type="square" font="" size="14″ color="#000″ background="#fff" ] C [/yt_dropcap]NN has recetnly reported that President Trump's latest anti-media attacks "are beneath the dignity of the office of the President." In an interview with Time magazine, Trump insulted CNN's Chris Cuomo and Don Lemon and criticized MSNBC's Joe Scarborough. He also called CBS late-night host Stephen Colbert a "no-talent guy."