The Cyprus conundrum- it ain't over till it's over
[yt_dropcap type="square" font="" size="14″ color="#000″ background="#fff" ] F [/yt_dropcap]ifty percent of all worldwide peace agreements fail within five years of being signed , the rate of relapse worsening, year in, year out, with every passing decade since the 1960s . It seems we have all along been signing 'agreements without peace', failing to see that peace is a process and not a deal.
And yet, navel-gazing of the utmost urgency seems to be the name of the game in the on-going Cyprus peace talks, exacerbated by a rhetoric of 'last chances', 'windows of opportunity' which may not reappear again and stars which are finally 'well-aligned'. What is missing from the mix is the reality check necessary to carry a nation through, long after Day 1 of a solution, when the limelight is gone and the realization hits home that no newly-emerged state can survive and no agreement can be kept for long, unless it meets citizens' expectations and needs.
In the absence of any clear understanding of the importance of inclusive security in Cyprus negotiations- that is 'a framework that places social and economic concerns on equal footing with military and political issues, based on the premise that, in order to have real security, you have to have include of all of the stakeholders around the table' , it is highly unlikely that citizens' security and threat perceptions are clearly mapped, to begin with, and thus, effectively addressed, if and when a solution framework is at some point formalized. It is no exaggeration to say that for the last 40 years or so, Cyprus negotiations have been secretive, non-transparent and non-participatory, handled by a 'denocracy' of elites. The pitfall is obvious.
Putting aside the ensuing problem of groupthink (i.e. the practice of thinking or making decisions as a like-minded in-group, resulting typically in fiascoes through unchallenged, poor-quality decision-making) during negotiations, one cannot ignore the conundrum which follows, when a solution is reached in such a way. That is, when citizens have no ownership of a process, they can rarely identify with it. With legitimization of the process and its outcome, thus, ranking low, despite any last-minute call to a referendum, citizens are less willing to embark on any kind of reconciliation efforts to create/recreate levels of social cohesion (reflected in trust in institutions and levels of civic engagement), when reality hits home. Unless there is conscious grass-roots effort towards this end, there can be no timely and successful implementation of a new state of affairs. In fact, this could prove a self-reinforcing negative phenomenon, as failure to identify with institutions and those decision-makers running them, makes levels of social cohesion sink even further, with clear implications as to what this may ultimately mean.
The late Glafkos Klerides, in 'My Deposition', perfectly summed the implosion of the young Republic of Cyprus in the '60s thus: it was a state with a flag for which no one of its citizens were willing to die. It does not take much to conclude as to what this may have possibly meant. For most of the Greek-Cypriots, the Republic was simply a slap in the face, a sharp reminder of their failed aspirations for Enosis with Greece, while Turkish-Cypriots felt increasingly alienated by and from a state, run by none other than a Greek-Orthodox priest.
In addition to this, even though notions of 'hard' security (namely armies, guarantees, borders, sovereignty) remain important, individual citizen concerns about human security (ranging from personal protection against extremism and violence, to educational, health and food security and to the safeguarding of communal, political, economic and environmental concerns) can only be ignored at a state's own peril. In fact, research-driven findings point to the direction that as levels of human security fall, risk of conflict rises . All the more so, the absence of security becomes especially worrying, if one considers its impact on the economy, both in terms of consumer expectations and levels of risk-related borrowing and investment. Security begets prosperity, prosperity begets peace. In fact, risk of conflict remains higher in lower-income environments.
As Cypriot elites (in both communities) persist in their ferocious clutching of the exclusively particular peace process we are faced with today, focusing on high-end politics but neglecting all other realities on the ground, the island does not stand much chance of success. Deal or no deal, the conundrum will remain. It can never really be over until it's over.
Why the West Needs a New Eurasian Strategy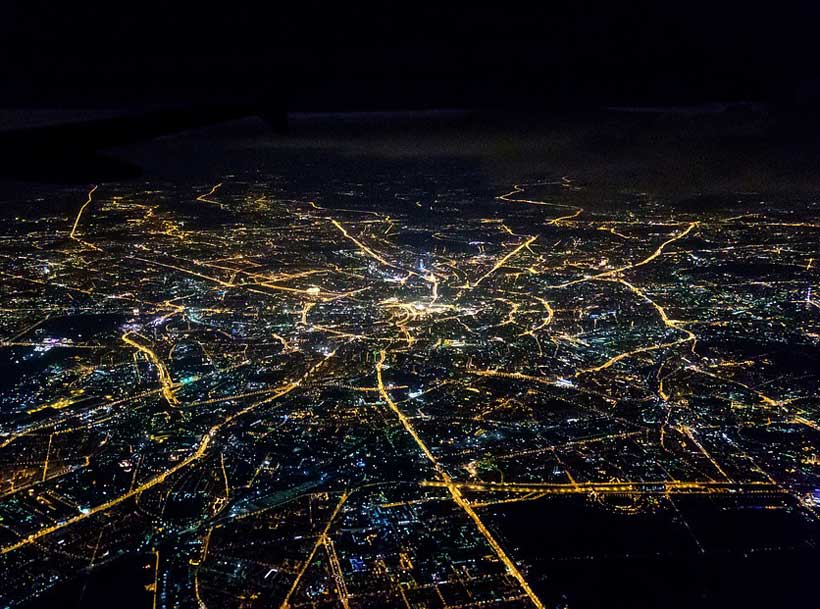 The Eurasian Economic Union (EAEU), which was established in 2014, has earned a bad international reputation. In 2012, Hillary Clinton called Eurasian integration "a move to re-Sovietize the region," although the Eurasian Economic Union had yet to emerge.Other Western high-ranking politicians have largely avoided the topic of Eurasian integration in their speeches, but they actually appear to have accepted Clinton's vision. After the Ukraine crisis, Western policy towards Russia was simply extended to include Russian-led integration projects: the EAEU was denied recognition, whereas EU-EAEU economic cooperation was and is out of the question. Is this policy worth it?
Strictly speaking, when it comes to elaborating a Eurasian strategy, non-EAEU countries have a limited range of policy options to choose from. First, they could actively resist Eurasian integration through supporting alternative integration projects and inciting conflicts among EAEU nations. Second, they may passively counteract integration processes by means of neglecting the realities ensuing from the EAEU's existence. Third, they could recognize the EAEU's right to exist and establish comprehensive relations with the Union. Finally, they may use Eurasian integration to advance their own interests.
The active and passive resistance strategies are based on several assumptions. The first one is that Eurasian integration boosts Russia's influence in the post-Soviet space. In fact, this logic does not always work, since institutional limitations associated with Eurasian integration may have an opposite effect. The Board of the Eurasian Economic Commission, which is one of the key EAEU bodies, is composed of 10 commissioners representing 5 member states, and the Board's decisions are made by a qualified majority. Other governing bodies of the Union make their decisions by consensus. This means that Eurasian integration can serve as a check on Russia's economic policies: Belarus, Kazakhstan, Armenia, and Kyrgyzstan can collectively block any official decision of the Union. Moreover, there is no indication that the EAEU ensures Russia's effective leadership in the post-Soviet space: the Eurasian Economic Union lacks a positive agenda for the future, which actually makes Moscow's role fairly contextual. Therefore, the perception of the EAEU as subordinated to Russia and its interests appears to be misleading: incredible as it seems, Western countries could effectively use EAEU institutions to promote their agenda instead of counteracting Eurasian integration as such.
To put it bluntly, any new international institution can be described as an empty vessel that needs to be filled with a particular content. Eurasian integration is a very young project, and its future identity is contingent upon many internal and external factors. Instead of serving as an instrument of Russian expansionism, the EAEU may well be transformed into a mechanism of Russia's modernization and Westernization. Few people would argue today that ASEAN is hostile to Western countries, although the Association was initially conceived to keep South-East Asia away from both Soviet and American influence and involvement. So is there any reason to portray the EAEU as hostile to America and Europe? As of 2020, Armenia, Kazakhstan, and Kyrgyzstan, which are EAEU members, maintain cordial relations with the West. These are the very countries that could serve as conduits for reshaping the EAEU according to Western interests and ideals by blocking unfavorable decisions and pushing a more pro-Western agenda, and they do have institutional capabilities to do so.
The second assumption underlying the resistance strategy is that Eurasian integration is a very weak project driven by the momentary interests of the Russian Federation. Hence, it is inferred that there is no point in maintaining the dialogue with the EAEU because the whole integration project is doomed to failure in the long term. This perception is emblematic of a very limited understanding of post-Soviet politics in Western countries: in reality, it is highly likely that the EAEU will outlast the political regimes that currently govern EAEU countries, as Eurasian integration is conducive to quite a few forces and interest groups present in the region. Migrant workers are only one of such groups: Russia has been the key destination for Central Asian migrants for decades, and this is a fact that exists independently of political developments. Elaborating some kind of a modus vivendi with the EAEU is worthwhile, as Eurasian integration is more complex that it is thought to be.
The Integration Dilemma
The third assumption of those opposing Eurasian integration is that the EAEU is a potential competitor for European and Euro-Atlantic institutions. This argument has a solid basis, since the intensification of Eurasian integration processes in the 2010s can rightly be characterized as Russia's response to NATO enlargement and to the EU's Eastern Partnership project. Samuel Charap and Mikhail Troitskiy refer to this competition between Europe and Eurasia using the term "integration dilemma." They argue that "[b]y promoting engagement with the states of post-Soviet Eurasia largely through integration initiatives that are de facto closed to one another, the West and Russia have (often unintentionally) forced these states to make zero-sum choices." The "integration dilemma" can strike at almost any post-Soviet country: Belarus, Moldova, and Armenia can fall victim to this dilemma, just as Ukraine did in 2014.
However, following the logic of the "integration dilemma" is a flawed strategy. What we have seen in practice is that a country's accession to the EAEU has little impact on its relations with external actors. For instance, the United States Agency for International Development (USAID) freely operates in Armenia, Belarus, Kazakhstan, and Kyrgyzstan, although these countries are frequently described as belonging to Russia's sphere of influence. The Open Societies Foundations operate in Armenia, Kazakhstan, and Kyrgyzstan, although George Soros, its founder and chair, has a bad image in Eastern Europe. This once again proves my point that influencing and shaping the EAEU is more effective than counteracting it.
Since the integration dilemma is still there, let me assume that the resistance strategy is a perfect fit. If so, counteracting Eurasian integration requires creating and nurturing alternative identities, which would be strong enough to defy the Eurasian core. This resembles the all too familiar strategy of isolating Russia through detaching it from other post-Soviet states, which was one of the roots of the ongoing crisis in Russia's relations with the West. Although Russian state media contends that the West has been adept at nurturing anti-Russian sentiments in the post-Soviet space, it can be said that the resistance strategy has been less successful and effective than is often supposed.
First, while surveys show that strong pro-Western sentiments exist in Ukraine or Armenia, the situation is quite different in Central Asian countries, where Russia continues to enjoy unquestionable moral authority. Second, European integration is a more difficult path than Eurasian integration when it comes to institutional, political, and economic prerequisites, which means that popular support for European integration might erode over time if there is no or little noticeable progress in the integration process. Finally, detaching Russia from its neighbors is quite costly, since it requires this very progress, which presupposes conducting comprehensive political and economic reforms in post-Soviet countries and stimulating these reforms through financial aid.
All this means that the strategy of resisting Eurasian integration is unlikely to achieve its objectives at an affordable cost, whereas the policy of wisely influencing it seems to be more fruitful and less bellicose. Then why not adopt this policy for the good of America, Europe, and Eurasia?
Migrants threaten EU again
The COVID-19 pandemic and the ensuing social and economic crisis in Europe have resulted in an aggravation of the migration issue Unlike in 2014-2015, when this issue was considered an "external" one and was related to the influx of refugees and illegal migrants from North Africa and Middle East to EU countries, now the situation has become worse due to the realignment of the newly arrived migrants and the different extent of their integration in the traditional European societies. The crisis in the European economy is making things yet worse, causing a "vicious circle" that may jeopardize the future of the entire European Union and undermine the unity of the EU as an organization.
Roughly 5 million migrants have arrived in Europe since 2014, which contributed to an increase in crime, exacerbated terrorist threat and led to the crisis of the very system of "welfare state" which was the pride of Europeans in the past decades. The head of the French delegation in the Identity and Democracy faction of the European Parliament Gerome Riviere believes that there are all grounds to talk about the catastrophic failure of the EU migration policy. "This is the collapse of the entire asylum giving system: two thirds of applications are rejected, while only one third are sent out. In France, the number is less than 10%", – Valeurs Actuelles says.
However, the number one danger in the current circumstances is not the rising number of migrants or migrant-related threats, but the build-up of crisis in the EU political sphere and the deepening confrontation between countries of Western Europe, on the one hand, and countries of the Central and Eastern Europe, on the other. Countries, such as Poland and Hungary, strongly refuse to meet European Commission requirements concerning filling the Brussels-elaborated quotas on receiving illegal migrants. Moreover, differences on migration issues give rise to controversy on other issues of domestic and foreign policies within the EU and encourage euro skeptics and nationalists.
At present, developments to this end can be observed in Poland. According to reports, it's Warsaw's desire to pursue a nationally oriented security policy that secured the return of ex-Prime Minister Jaroslaw Kaczynsky, a key opponent to Brussels, who made a comeback into the Polish government after a 13-year absence. Under a Cabinet reshuffle last week, the leader of the ruling Law and Justice Party holds the post of vice-premier overseeing the power bloc. He announced the formation of a national security committee, which incorporates the ministries of justice, defense and interior, – that is, those directly involved in tackling migration issues. In addition, the return of Yaroslaw Kaczynsky may exert a tangible impact on Poland's relations with the EU, which sees the former prime minister as a symbol of East European skepticism. In the summer of 2018 the Law and Justice leader said that Poland could receive the unpaid reparations from Germany on the results of the Second World War.
A similar strengthening of euro skeptics is currently under way in other countries of the EU, including in Germany, while the inarticulate policy of Brussels on migration is playing into the hands of these forces.
What adds to the problem is that Brussels officials are de facto unable to provide an appropriate response to multiplying threats in the above mentioned area. «The European Commission intends to tighten border control (a good idea but the funds allocated for its implementation are ridiculously small) and officially register more migrants with the help of new legitimate immigration procedures. It is thereby putting more restrictions on the sovereignty of our countries, by introducing a system of obligatory migrant distribution in the name of solidary of member countries. The blow will thus be aimed at Hungary and Poland, which have no intention of accommodating the migrants, as demanded by their people», – Valeurs Actuelles points out.
Earlier this year German Interior Minister Horst Seehofer warned about the possibility of a new wave of migrants in Europe, which would be comparable to that of four years ago. «We ought to render more assistance to our European partners in controlling EU external borders», – he said in an interview published by Bild am Sonntag: «If we do not help, we will face an influx of refugees similar to that of 2015, or even worse».
Refugees and illegal migrants who have been trying to find their way into Europe over the past two years come from Syria, Afghanistan, Iraq, Pakistan, Iran, Nigeria and Turkey.
Given the situation, a further aggravation in Europe may lead to the deepening of the crisis in the European Union. A lot will depend on relations between the EU and Turkey – which are currently deteriorating owing to the Ankara-pursued policy in the Eastern Mediterranean, the Middle East and Trans-Caucasus. In turn, crisis phenomena of this kind create the so-called "opportunity windows" for Russia to cement cooperation with those forces in the EU that hold more responsible and independent positions on the key issues of international politics.
From our partner International Affairs
The fall of the Montenegrin dictator and its impact on the Balkans geopolitical balance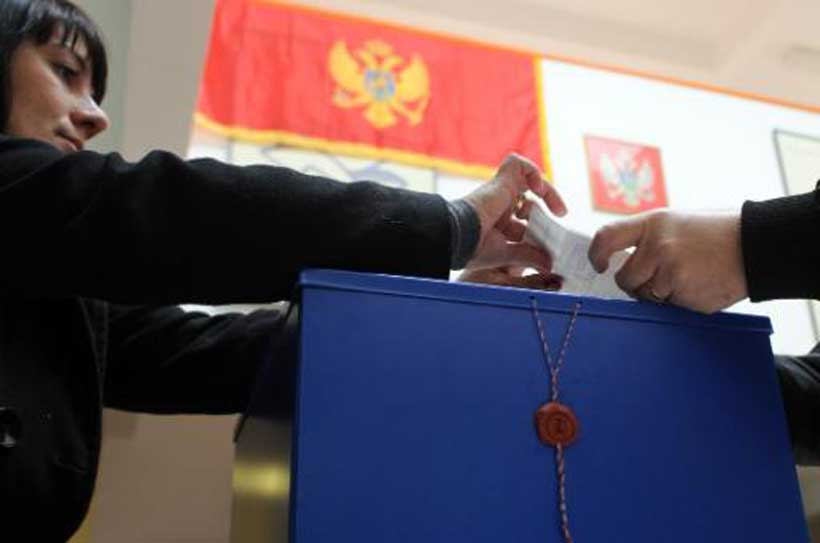 At parliamentary elections held in Montenegro on August 30, for the first time in history, the government was replaced in elections. Democratic Party of Socialists, which was in power since 1991, won 35.06%, or 143,548 votes, coalition "For the Future of Montenegro" 32.55 % or133,267 votes, coalition "Peace is Our Nation" won 12.53 % or 51,297 votes, coalition "Black and White" 5.53% or 22,649 votes, Social Democrats 4.10% or 16,769 votes, Bosniak Party 3.98% or 16,286 votes, SDP – Strong Montenegro 3.14% or 12,839 votes, Albanian List 1.58% or 6,488 votes , and the Albanian Coalition Unanimously 1.14% or 4,675 votes. The Croatian Civic Initiative won 0.27% or 1,115 votes, and the Croatian Reform Party 0.13 % or 532 votes, and they did not pass the census. At elections voted 76.65% percent of registered voters, ie 413,954 of them, of which 409,451 were valid ballots.
The numbers are relentless: the parties that made up former ruling coalition won a total of 181,267 votes in this election, which is as much as 26,000 less than the three-party coalition. The three opposition blocs won a slender majority of 41 of the 81 seats in parliament. Coalition "For the Future of Montenegro" won 27 seats, "Peace is Our Nation" won 10 and "Black on White" won 4 seats. President Milo Djukanovic's Democratic Party of Socialists, DPS, which has been in power for decades, won 30 of the 81 seats. The party controls 38 seats with the support of MPs from minority parties, because the Social Democratic Party of Montenegro does not want to deal with Djukanovic.
Three main opposition blocs that won a slender victory in recent parliamentary elections in Montenegro have committed not to seek to withdraw recognition of Kosovo or change the country's national symbols. The new ruling majority will also honor all current international commitments, such as membership of NATO. Zdravko Krivokapic, leader of the pro-Serbian bloc "For the Future of Montenegro", Dritan Abazovic, leader of the civic "Black on White" coalition and "Peace is Our Nation" coalition leader Aleksa Becic made these pledges as part of an agreement about the key obligations of the new government.
"This agreement is confirmation that the new democratic government will be pro-European, pro-Western and pro-Montenegrin … There is no change to Montenegro's foreign policy path, only its strengthening," Becic told a press conference. Basically, the main role of this agreement was to appease the most powerful states of the West. The text of the agreement was written, except in Serbian, in German and English, but its contents, even a few hours after the signing, were not known to the leaders of the Democratic Front – Andrija Mandic, Milan Knezevic and Nebojsa Medojevic. This detail indicates that the ambassadors of four Wetern strongest countries(United States, United Kingdom, Germany, France), were informed about the content of the agreement rather than the leaders of the Democratic Front, which is the strongest political player in the three-member coalition, which undoubtedly indicates that the international factor had a great influence in writing the text.
According to the agreement the new government will also depoliticize key state institutions to ensure an uncompromising fight against crime and corruption. Opposition leaders said the new government will not carry out revanchism on a political or any other basis. However, Krivokapic said the new government will withdraw the hotly contested Freedom of religion law, which had angered and alienated the large Serbian community and the Serbian Orthodox Church. He said the current law endangered property rights.
"We will not accept a law that endangers property and does not provide the most important right to freedom," Krivokapic said.
That Djukanovic was in a world of his own, with a narrowed consciousness, became clear when he announced the founding of a church at a DPS party congress. As if Montenegro were not a secular state and as if churches are established by party decrees! Since parliament passed the Freedom of religion law in December 2019, tens of thousands of Serbian Orthodox Church supporters have been protesting in public, demanding its withdrawal. The law was undemocratic and with only one goal, to seize property from the Serbian Orthodox Church. Even if the Serbian Orthodox Church called for an agreement, the Democratic Party of Socialists has consistently rejected it, with public threats that only the Montenegrin Orthodox Church can exist in Montenegro.
Since Montenegro is not a democratic state, Djukanovic hoped to win again with undemocratic methods. The government has completely controlled the elections in Montenegro for decades; it had an army of safe voters, the media, huge funds, the security apparatus and electoral rolls full of phantom voters – yet it still lost. This speaks not only of the erosion of a clientelist and corrupt order, which even the most loyal supporters are slowly abandoning, but also of the enormous democratic potential and desire of citizens to control power and trigger change.
Clearly the Serbian Orthodox Church played a huge role in these elections. But, it would be wrong to conclude that Djukanovic was overthrown only by the Serbian Orthodox Church and by the contested Law on Freedom of Religion.
His other opponent was civic Montenegro. As much as propaganda wants to disguise it, civic Montenegro also voted against Djukanovic's Democratic Party of Socialists – dedicated citizens who believe that Montenegro needs a government that will build institutions, implement necessary economic reforms, establish a fairer income distribution, strong health and education systems, stop the departure of young people and professionals, reform the judiciary, introduce the rule of law, move faster towards the European Union and create a state for everyone. All those who believe that sensitive issues should be resolved by compromises, and not by deepening divisions, also voted against Djukanovic. Governments committed to the public interest address sensitive issues through dialogue. Djukanovic did not have that sensitivity. Instead of negotiating with the Serbian Orthodox Church, he sought an enemy.
As in other autocracies, when leaders move out from reality, they get deposed, even when the whole security apparatus is on their side. Montenegrin dictator had been operating for a long time with uncontrolled power. He surrounded himself with extreme Montenegrin nationalists or with clients who pushed him towards ruin with their constant demands to insert another letter in the alphabet and repaint history … as if identity can be "rounded off" by force.
Conclusion
Djukanovic, as the president of Montenegro, will be in power until 2023. However, almost without any authority, because the function of the President of Montenegro is protocol, the real power is in the Government of Montenegro. Given Djukanovic's criminal biography, it can be expected that his term will end much earlier, and that he will be prosecuted.
What is important to point out is that these parliamentary elections also affected the geopolitical balance of power in the Balkans. Pro-Serb parties will have the most power in the new government, with a tendency to take full power in the next elections. With the separation of Montenegro from Serbia in 2006, Serbia lost access to the sea and gained another hostile state in the region, because Djukanovic constantly pursued a hostile policy towards Serbia. Serbia will now regain a strategic ally in Montenegro, and will be given an even stronger economic presence in Montenegro. This will significantly strengthen the position of official Belgrade, and enable a stronger policy towards Kosovo and Bosnia and Herzegovina. Without a doubt, the fall of Djukanovic at the same time marks the rise of Serbia as the absolute leader of the Western Balkans.