Smearing campaigns lead to Trust Crisis
[yt_dropcap type="square" font="" size="14″ color="#000″ background="#fff" ] P [/yt_dropcap]ropaganda was originally about propagating faith, a task given in the 17th century to a committee of Catholic cardinals, the Sacred Congregation for the Propagation of the Faith. Gradually, propaganda became synonymous with biased information promoting a political agenda.
Over the 20th century, propaganda was charged with a new meaning, serving as a soft weapon for psy-ops. Today, armed conflicts have no start nor end. We live in some sort of permanent war where world powers fight for their place in a yet-to-be multipolar world. Consequently, all statements are considered as propaganda and have led to a Trust Crisis, directly impacting on elections world-wide.
More than words
The 'raison d'être' of any given language is to convey information. To do so, some languages do not used words. For instance, bees communicate the exact location of a flowers' field by performing a figure eight movement. So far, we have no records of bees purposely transmitting wrong information to keep all the pollen for themselves or simply to crack a good joke on their fellow bees. A very different situation with human communication.
If words were a translation of reality, accounts of events would be the same. Unfortunately, for any given story, there are many different narratives. A story can be true or false. In 1938, historian Allan Nevis wrote that "a widespread and sleepless conspiracy exists against history", as human beings tend to shape the past to benefit their own reputations. Many other historians and politicians corroborated his opinion: history tends to be written by the victorious power; or one's freedom fighter is another's terrorist. Conclusion: It is all about a question of perspective!
The Power of Symbols
All leaders understand the power of words and narrative creation. Some do not hesitate to resort to dubious etymology to support their views, as epitomized by Muammar Gadhafi, who tracked the origin of Shakespeare to an Arab named Sheikh Zubeyr.
Propaganda relies on the power of symbols. It uses strong images and violent contrast to enforce ideas. Where best might a Soviet anti-religious propaganda museum be opened but in the Cave Monastery of Kiev, the cradle of Orthodox monasticism? How ironic is it that the word propaganda was first referring to propagating faith, when Soviet propaganda targeted faith!
Scientia Vincere Tenebras
In 'Particles Fever', a documentary on the Higgs boson, Savas Dimopoulos discloses the reason that prompted his decision to become a physicist. As a young adult, he says, he was confused listening to extreme-right and extreme-left politicians holding contradicting opinions, yet both claiming to be true. To solve this conundrum, he "decided to focus on a field where the truth did not depend on the eloquence of the speaker, but where the truth was absolute". For scientists, nothing is taken for granted. A scientific theory is first tested and remains valid until demonstrated otherwise. Unfortunately, such a rationale approach cannot be applied to other aspects of social and political life where opinions and decisions largely depend on personal choices and beliefs. Information falls beyond the realms of science, or does not pass Karl Popper test of falsifiability.
Propaganda and Indoctrination
In January 2017, Brunhilde Pomsel passed at the age of 106. For three years, she had been a secretary of Joseph Goebbels, the Nazi Minister of Propaganda. Pomsel's job was to doctor statistics and to her grave she went protesting her innocence, claiming she knew nothing about the extermination of Jewish people. Like many others, she believed in the rhetoric of the system and her views were truncated by propaganda blinkers that she contributed to shape. Ignoring or denying reality creates a comfortable environment of self-delusion and blind peace of mind. "Repeat a lie enough time and it becomes the truth", as Goebbels used to hammer.
To be efficient propaganda needs to be in tune with its audience, to resonate in the minds of the gullible public and to keep feeding its mental map with logical – yet biased – viewpoints. The sad news is that we are all vulnerable to propaganda as we do not have the means to validate all pieces of information. Our brain accumulates information, gradually laying out a psychological print – 'our' truth. We might not recall the exact details of a story but we keep a residual broad understanding of a situation or a person.
Information Noise
The information Big Bang triggered by the internet has created a gigantic infosphere that keeps expanding. The positive outcome is that our access to information has never been so easy and free. The negative aspect is that the infosphere generates noise. Huge quantities of obstreperous information are being channelled in all directions on information highways. The infosphere resembles an open canvas on which everybody is free to paint. The resulting picture is a rather chaotic impressionist piece, made of millions of info-dots or pieces of information. When looking at this infosphere, we see little harmony and many contradictions. And if we want to be heard, it is not good enough to be right; one needs to be louder than others.
"Trust me, I'm lying"
Media strategist, Ryan Holiday unveiled the dark side of content manipulation and news creation. In his book "Trust me, I'm lying", he reveals ways to create and spread information. To survive, blogs and news outlets need to generate traffic and accumulate more page views than their competitors. Ryan Holiday explains that news makers exploit poor bloggers by paying them to post information that will increase their visibility. When an information has gained large coverage in blogs and secondary media, it attracts bigger media. Then, the information piece moves to a higher stage. Validated by major media, the piece of information enjoys stronger credibility and touches a larger audience. In this layer of the infosphere, volume of data and fast information exchange act as an echo chamber for any propaganda campaign. Once an information is out there, it gets amplifies and cannot be contained. It's viral!
The dialectic of 'Fake news'
Such volatile environment has increased reputational risks for companies and politicians. Smearing campaign, documents leaks, trolling can cause serious damages and major profit losses. Campaigns to besmirch individuals and politicians are daily, especially during election times. So, when an information attack (true or false) is launched, PR departments embark on swift counter-attack operations to limit damages. There is no time for evidence-based explanations or law suits, too lengthy and too complicated to offer a serious defence mechanism in information wars, where the principle of 'innocent until proven guilty' is completely disregarded. To mitigate the risk, the only approach is to divert the negative force onto a particular aspect of the scandal. For instance, PR specialists will distract the audience from the scandalous revelations by focusing on the origin of a leaked a document. 'Much Ado About Nothing" simply created a smoke screen to empty any topic of its true substance.
Alternatively, the old adage remains valid: If you can't convince them, confuse them! The expression "Fake News" is associated with President Donald Trump's assessment of many media outlets. But "Fake News" is also a project of anti-Trump counter-propaganda launched by David Brock. The former right wing commentator turned to an influential operative in the Democratic Party, masters Hegelian dialectic. Under the lemma 'Fake News', we have now to understand a thesis and an anti-thesis, two statements affirming opposite content. To make sure that everybody is confused, the glamorous leader of MediaWatch has launched a 'Fake News' campaign to fight President Trump's fake news!
And the giant Facebook has stepped in with its 'disputable hashtag' to flag Fake news and encourage fact-based information. But this attempt to separate the wheat from the chaff is not tackling the core issue. People will dispute the validity of this hashtag as a mean to frame opinions. Facebook is a commercial organization after all.
StratCom: EU vs Disinformation
Individuals, companies, States are all vulnerable to information-related risks. In November 2016, the European parliament adopted a resolution on EU strategic communication to counteract propaganda against Europe by third parties, namely ISIL/Daesh and Russia. The resolution states that hostile propaganda is a threat for the EU and strategic communication constitutes a defence mechanism in this information warfare. For instance, the EU East StratCom task force publishes a weekly Review on Disinformation.
The approach has long been known in Aikido teaching: revert the energy of the slam onto the face of the assailant. Thus, it is of no surprise that the EU team working on counter-propaganda is called the samurais!
The resolution was voted but as the minority opinion points out, there is a paradox in calling for independent medias supported by the EU.
The truth is out there
At the end of the day, civilians are the prime targets and the victims in this information battlefield. Permanent mesmerising resulted in a Trust Crisis, as the 2017 Elderman Trust Barometer showed. Propaganda and counter-propaganda are equally detrimental to the truth and furthermore, they polarize the population drawn in conspiracy theories. Today, 'Fake News' means one thing and its opposite. How confusing! And where is the 'Real News' then? Hopefully, the last Hegelian stage of synthesis is yet to come. To move away from the current 'post-truth era', we need to bring to light the intention of the speaker. The drivers of the speakers and the motivational forces behind the narratives constitute an analytical grid to decipher the content of any given account.
Human, All Too Human!
Cyber-attacks-Frequency a sign of Red Alert for India
The biggest target is in terms of transportations, nuclear power plants, Power system Operation Corporation Limited, V.O. Chidambaram Port Trust, Telangana State Load Dispatch Centre, logistic industries and research organisations which eventually can lead to destruction of the whole ecosystem. The confidentiality breach in the case of medical data leak as reported by a German cyber security firm –Greenbone Sustainable Resilience wherein Picture Archiving and Communication Servers were linked to public internet without any requisite protection is a point of concern. Then, there are certain individualistic attacks such as hacking email and financial crimes (banking), etc. In the last two years the attacks radar of focus has been defence, government accounts and the vaccine manufacturing companies.
Cyber Security – Individualistic awareness need of the hour
The target of the individual in a peculiar case which led to heinous crimes casted was due to opening of a document which was a bait to install Netwire- a malware. The bait was eventually delivered through a file and what prompted a person to open that link was a Drop box sent to him on his email was actually opening a Pandora Box of malicious command and control server. An emphasis to understand the technicality that Netwire stands for a malware which gives control of the infected system to an attacker. This in turn paves way for data stealing, logging keystrokes and compromise passwords. In the similar vein the Pegasus used the tactic to infiltrate the user's phones in 2019.
Cyber Security – Attacking Power Distribution Systems
The intrusions by Chinese hacker groups in October, 2020 as brought out by Recorded Future was done through Shadow Pad which opens a secret path from target system to command and control servers. And, the main target is sectors such as transportation, telecommunication and energy .And , there are different tags that are being used by the Chinese Espionage Industry such as APT41, Wicked Spider and Wicked Panda , etc.
The institutions backing legitimisation
The Institutions which are at working under the cyber security surveillance are the National Security Council and National Information Board headed by National Security Adviser helping in framing India's cyber security policy .Then, in 2014 there is the National Critical Information Infrastructure Protection Centre under the National Technical Research Organisation mandating the protection of critical information infrastructure. And, in 2015 the National Cyber Security Coordinator advises the Prime Minister on strategic cyber security issues. In the case of nodal entity , India's Computer Emergency Response Team (CERT-in) is playing a crucial role under the Ministry of Electronics and Information Technology(MEITY).But, there is a requirement of clarity in National Cyber Security Policy of 2013 and the needed updates desired in it respectively.
A cohesive approach – Data Protection and Privacy Importance
The Data privacy i.e. the personal data protection bill is an important imperative in which services of private actors can be bridged through a concerned law which is missing link in that sense. The point of Data localisation falls squarely within this dimension of Section 40 and 41 of the draft bill where in the Indian stakeholders have the capacity to build their own data centres .In this contextualisation there also a need to understand certain technicalities involved in terms of edge computing which in a way is enabling the data to be analysed, processed, and transferred at the edge of a network. An elaboration to this is the data is analysed locally, closer to where it is stored, in real-time without delay. The Edge computing distributes processing, storage, and applications across a wide range of devices and data centres which make it difficult for any single disruption to take down the network. Since more data is being processed on local devices rather than transmitting it back to a central data centre, edge computing also reduces the amount of data actually at risk at any one time. Whereas on the other hand, there is insistence on data localisation has paved the way for companies such as Google Pay to adhere to the policy and synchronise their working with the United Payments Interface (UPI).
What do you understand by Data Share?
In the recent case of WhatsApp privacy issue and drawing in parallel other organisation a similar platform such as Facebook and Google shared the data to the third party with a lopsided agreement and with continuance of the data trade business industry. In 1996 the internet was free so was perceived as carte blanche , a safe harbour falling under the Section 230 of the Communication Decency Act in the United States but with the evolution of the circumstances the laws in that specifications are also required to change in that respect. In relations to the Indian law under the Information Technology Act, 2000 under the Section 69 the Indian government has the powers to monitor and decrypt any information that's store in any computer resource but on certain conditions such as in regards to the sovereignty, defence and security of the country.
Cyber-attacks understanding on the International Forums
In terms of Lieber Code of Conduct of 1863 or be it Hague Convention of 1899 there is a need of updating the definitions and where in the cyber army falling under the categorisation of civilians , not possessing any of the warfare weapons cause the main weapon that they possess is a malware which is invisible but can have deep repercussions leading to destruction of that particular economy altogether .So, in recent evolving circumstances there is an undue importance to for the target country to respond with equal force and having a right to self-defence in this manner regardless of the attack being from a non-state actor from a third country and masquerading under the civilian garb .Henceforth , there a thorough understanding of the complex environment that one is dealing with , there is undue emphasis to change and respectively update with the current world.
Incidents of Uranium Theft in India: Depleting Nuclear Safety and International Silence
In yet another incident of the capture of nuclear-related materials from unauthorized persons in India has made headlines in the Indian media but largely ignored in the international media. On 4th June 2021, as reported in the Indian media, the authorities arrested seven people possessing approximately 6.4 kilograms of Uranium in the Eastern State of Jharkhand. This is the second time in less than a month where Indian authorities have captured such a gang in an attempt to sell uranium illegally. An incident of the same nature was reported just a few days ago in May 2021 where authorities apprehended unauthorized persons, who were trying to sell nearly 7 kilograms of natural uranium on the black market. Notably, Indian authorities themselves believe that these events might be linked to a "national gang involved in illegal uranium trade". This is a very serious issue because it means two things; first, that Indian local uranium reserves, radioactive nuclear materials, and facilities are not protected and are prone to black marketing. Secondly, this scenario has emerged because India is not adhering to international bindings of nuclear safety and security such as UN resolution 1540 and (Convention on Physical Protection on Nuclear Material) CPPNM under IAEA to secure its materials, reserves, and facilities. But, the most damaging aspect in this scenario is the discriminatory behavior of the international community, which is criminally silent on the violations of norms, practices, and regulations necessary for nuclear safety and security.
Though in both incidents, Uranium was in natural condition, which cannot be used for making bombs; however; it should be of great concern, as even in its natural state the Uranium can spread considerable radioactivity if used with conventional explosives. Moreover, Indian authorities themselves are considering that these activities could be linked with national gangs involved in the illegal supply of uranium. This raises the point that actually how much natural uranium is illegally sold in the black market by India. Since these are only incidents that are being reported in the Indian media, there might be many incidents that have never been reported. Also, this gang was captured from near the area where Indian Uranium mines of Jharkhand are allocated, the likelihood of access of non-state actors to these mines cannot be denied. These incidents are critical for international security and stability because such radioactive material when sold in black markets could be brought by the non-state and states aspiring for nuclearization. Unfortunately, in such a scenario all the efforts currently going on to stop the proliferation of nuclear weapons would be hampered. The recurring of these incidents reflect that India, despite being a member of CPPNM is not ensuring the protection of its nuclear materials from theft and sabotage by proper regulations, stringent mechanisms, and control. Other than CPPNM, India has also signed UN resolution 1540, which makes it mandatory for the states to ensure security regulations, mechanisms, equipment required for the security of Weapons of Mass Destruction (WMD) from the non-state actors. But, surprisingly, so far the UN or any other international organization has not taken notice of these recurring events. Rather, these mishaps by Indian authorities are shoved under the carpet. These incidents have been reportedly re-occurring in India, media reported these events in 2003, 2008, 2009, 2013, 2016, 2019, and now again in 2021.
Nuclear safety and security is a national matter of any state; however, against the backdrop of the potential damage, which these weapons can bring, they have become an international concern. Specifically, to an extent, where states are sometimes criticized, lauded, and sometimes rewarded for their behavior in this realm. In this regard, India appears as an exceptional case, where the formation of Nuclear Suppliers Group NSG to stop such events in the future has its roots in the Indian so-called peace nuclear explosion (PNE) in 1974. Ironically, a few years down the road, the same NSG gave a waiver to India for conducting nuclear export. Moreover, India was made part of many other regimes such as the Missile Technology Control Regime (MTCR), Australia Group, and Wassenaar Arrangement. Although, these decisions were carried out in lieu of geo-political realities, where the West regards India as a balancer against China but it gave a free hand to India. Even the US-based NTI Report on Nuclear Security Index gives India less score in nuclear safety and security regulations. At a time when many nuclear theft-related incidents have occurred in India in recent years, disgracefully, India still desires to become a member of NSG based on its so-called nuclear record.
To sum up the situation, the occurrence of back-to-back nuclear theft-related incidents has further exposed India's nuclear credentials and its non-adherence to international practices of nuclear safety and security. If legal bindings such as CPPNM and 1540 would not be implemented in the future by India, the South Asian stability, as well as the international security, would be undermined. Moreover, if the international non-proliferation continues to remain lenient towards states like India, the rest would likely regard the international non-proliferation mechanism not just as discriminatory but even as hoaxing. Many states might prefer to proliferate for their own interests, which would not serve the non-proliferation mechanism and regime. A very candid example is that today even after two years of the last NPT review conference, the next has not been conducted and chances are that it might not be conducted this year.
Uranium is being traded freely in the open market in India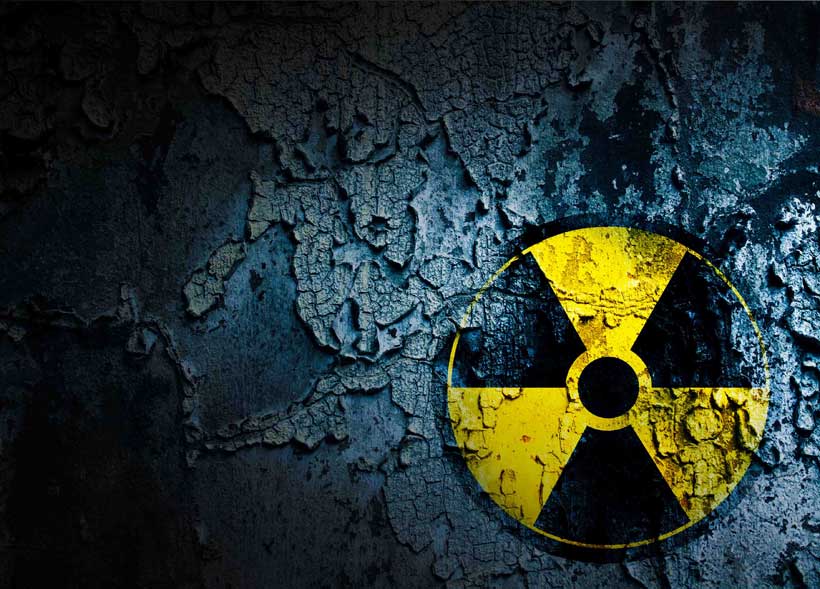 The Times of India has reported that a special police team arrested seven persons and recovered 6 Kgs of Uranium from them following raids at different parts of the city on Thursday. Bokaro SP Chandan Kumar Jha said, "We have seized the yellow substance and will send it to experts for tests. Uranium is a highly radioactive substance used at nuclear facilities."
Police said the accused, suspected of being part of a national gang involved in the illegal uranium trade, searched for customers and fixed its price at Rs 50 lakhs per kg. Notably, a kilogram of Uranium sells for around Rs 18 crores in the global market, sources said. For the first time, Uranium has been seized in this industrial town, but in other parts of India, similar cases were reported several times recently.
Those arrested have been identified as Bapi Da alias Bapi Da alias Bapi Chandra, Anil Singh, Deepak Kumar, Krishna Kant, Hare Ram Sharma, Mahavir Mahto, and Pankaj Mahto. They are residents of different parts of the district. Deepak and Bapi have a criminal history. It is illegal to possess Uranium without a license in India, and violation of the Atomic Energy Act, 1962, can attract stringent punishment.
Jha said police received information that some criminals are preparing to sell Uranium. A nine-member team headed by Chas DSP Mukesh Kumar and City DSP Kuldeep Kumar were involved in the raids. "It is still unclear how they got their hands on the radioactive metal. During interrogation, they mentioned West Bengal, Giridih, and a few other places. Seven mobile phones and a motorcycle were also seized from them," he said.
Notably, Jharkhand is among a few states in the country that has uranium mines. Uranium Corporation of India Limited (UCIL) also has a uranium processing plant at Jaduguda, about 150km from Bokaro city.
Sources said police are also investigating to ascertain whether the arrested accused have any links with a similar racket busted by Maharashtra Anti- Terror Squad (ATS) on May 5 after it nabbed two persons. A total of 7.1 kg of natural Uranium worth Rs 21.3 crore was seized from the duo identified as Jigar Jayesh Pandya (27) and Choudhary (31).
It is a severe failure of the Government that hazardous materials are accessible by common people. It is the state's responsibility, and the state must ensure the safety of the ordinary people. However, PM Modi has different priorities and over-engaged in non-issues. His focus to undermine minorities and the illegal occupation of Kashmir has made him over busy and left no time to safeguard the public interest. His extremist policies and brutalities against minorities are strongly condemned.
It is not the first time that Uranium has been traded like a regular commodity in the open market. It can be dangerous for India as well as the whole world. The law and order situation in India has deteriorated adversely, and criminals may avail this opportunity. The worst scenario will be if the RSS Hindu extremists got access to Uranium, then, definitely, the subcontinent is a one case. The fanatic RSS members are so vulnerable that they can go to any extent without considering the consequences.
Therefore it is appealed to the International community, the International Atomic Energy Agency (IAEA), and the UN to take serious notice and place preventive measures on the ground.
Being the next-door neighbor, Pakistan is under threat and has a responsibility to highlight such severe violations and may involve the international community to avoid similar cases in the future.
Pakistan on Friday, describing the reports of yet another incident of attempted illegal sale of Uranium in India as a "matter of deep concern," reiterated its call for the thorough investigation of such incidents and measures for strengthening the security of nuclear materials to prevent their diversion.
In a statement, FO Spokesman Zahid Hafeez Chaudhri said the similar incident in Maharashtra last month and other such reports in the past "are a matter of deep concern as they point to lax controls, poor regulatory and enforcement mechanisms, as well as the possible existence of a black market for nuclear materials inside India."
The UN Security Council Resolution 1540 and the IAEA Convention on the Physical Protection of Nuclear Material (CPPNM) make it binding on states to ensure stringent measures to prevent nuclear material from falling into the wrong hands, the statement noted.
"Pakistan reiterates its call for [a] thorough investigation of such incidents and measures for strengthening the security of nuclear materials to prevent their diversion," it added.
The press release said it was "equally important to ascertain the intent and ultimate use of the attempted uranium sale given its relevance to international peace and security as well as the sanctity of global non-proliferation regime."
Uranium is used in several areas, including nuclear explosives and medical techniques. The very fact that some people stole or illegally mined Uranium raises concerns about nuclear safety and security in India. It also indicates the possibility of a nuclear market existing in India that could be connected to international players.
Pakistan had voiced serious concern last month, too, after reports of the Maharashtra seizure emerged, pointing to gaps in state control mechanisms there.
"We have noted with serious concern the reports about the seizure of more than 7kg natural uranium from unauthorized persons in India," Chaudhri had said at the time."Security of nuclear materials should be the top priority for all countries," he added.
"There is a need for a thorough investigation of the matter as to how such sizeable quantity of uranium could become available outside any state control and identify the gaps which made this possible."